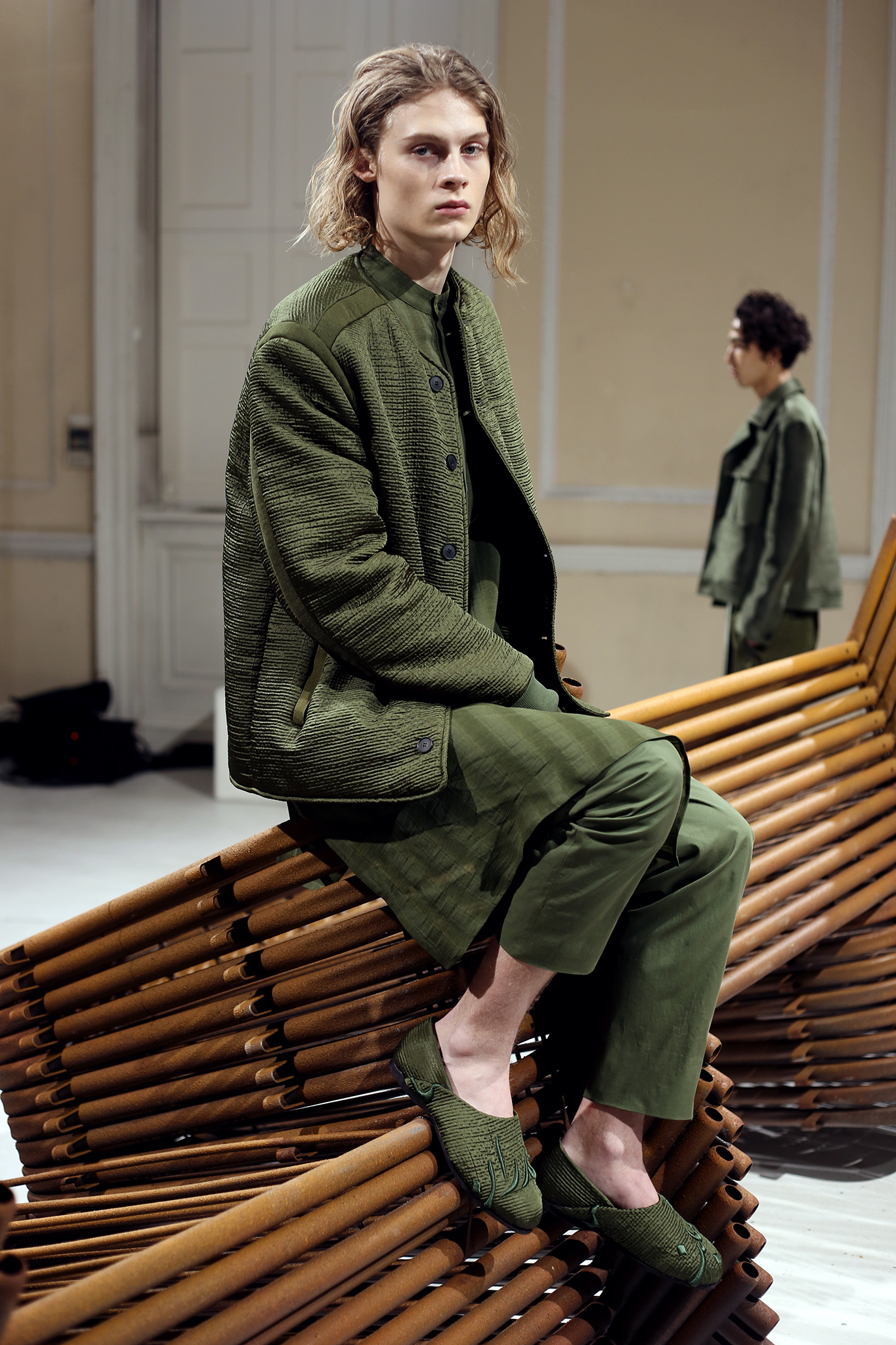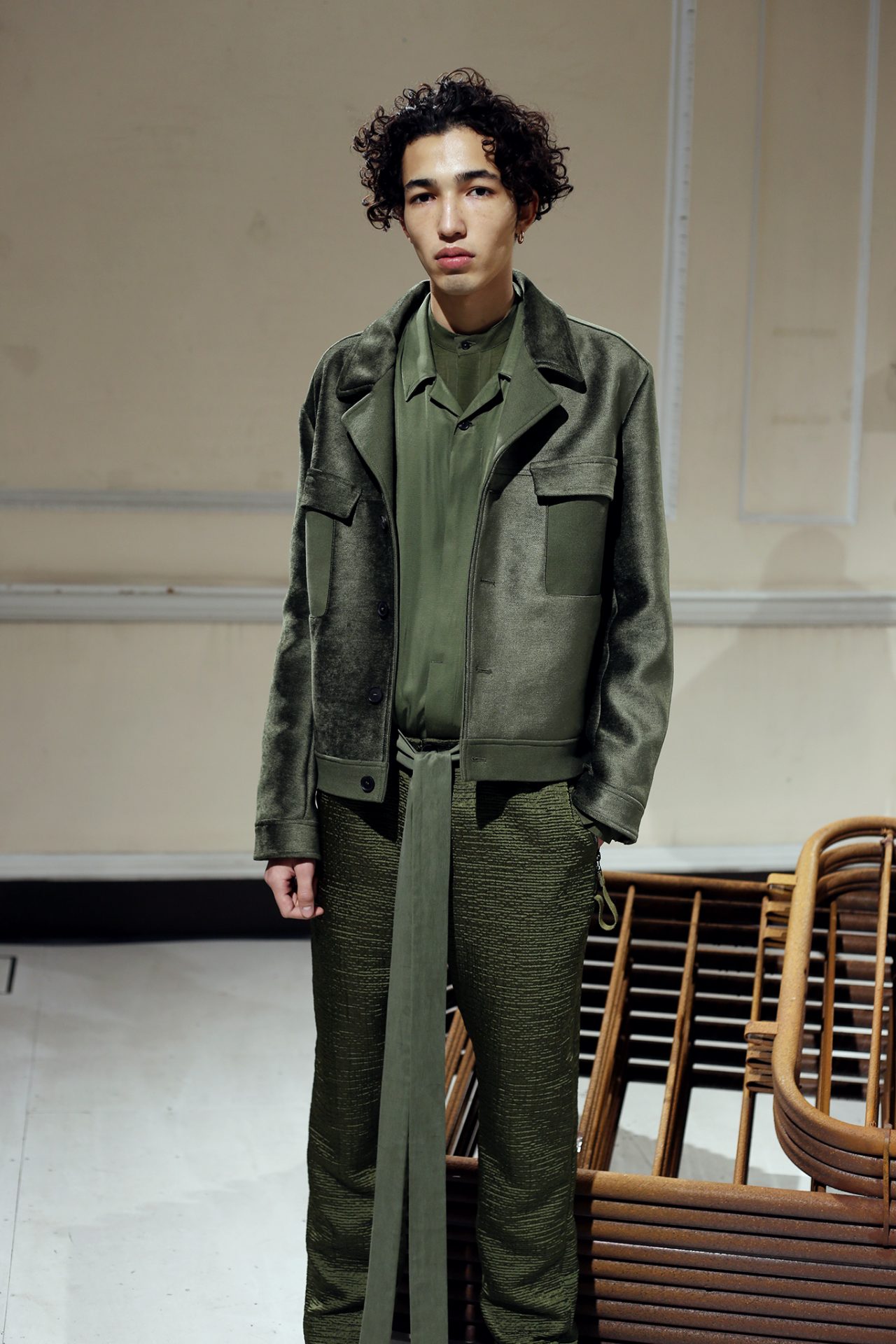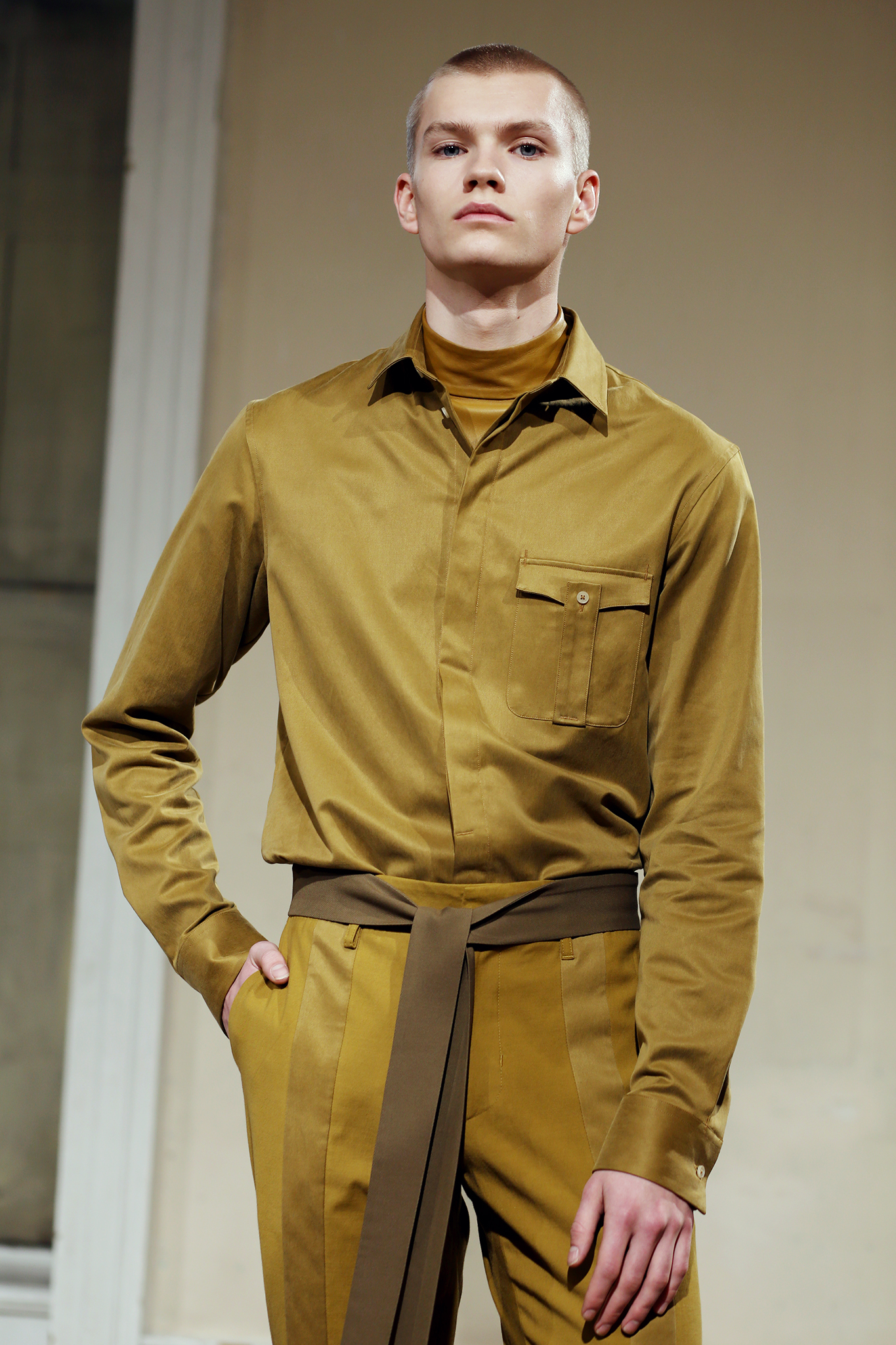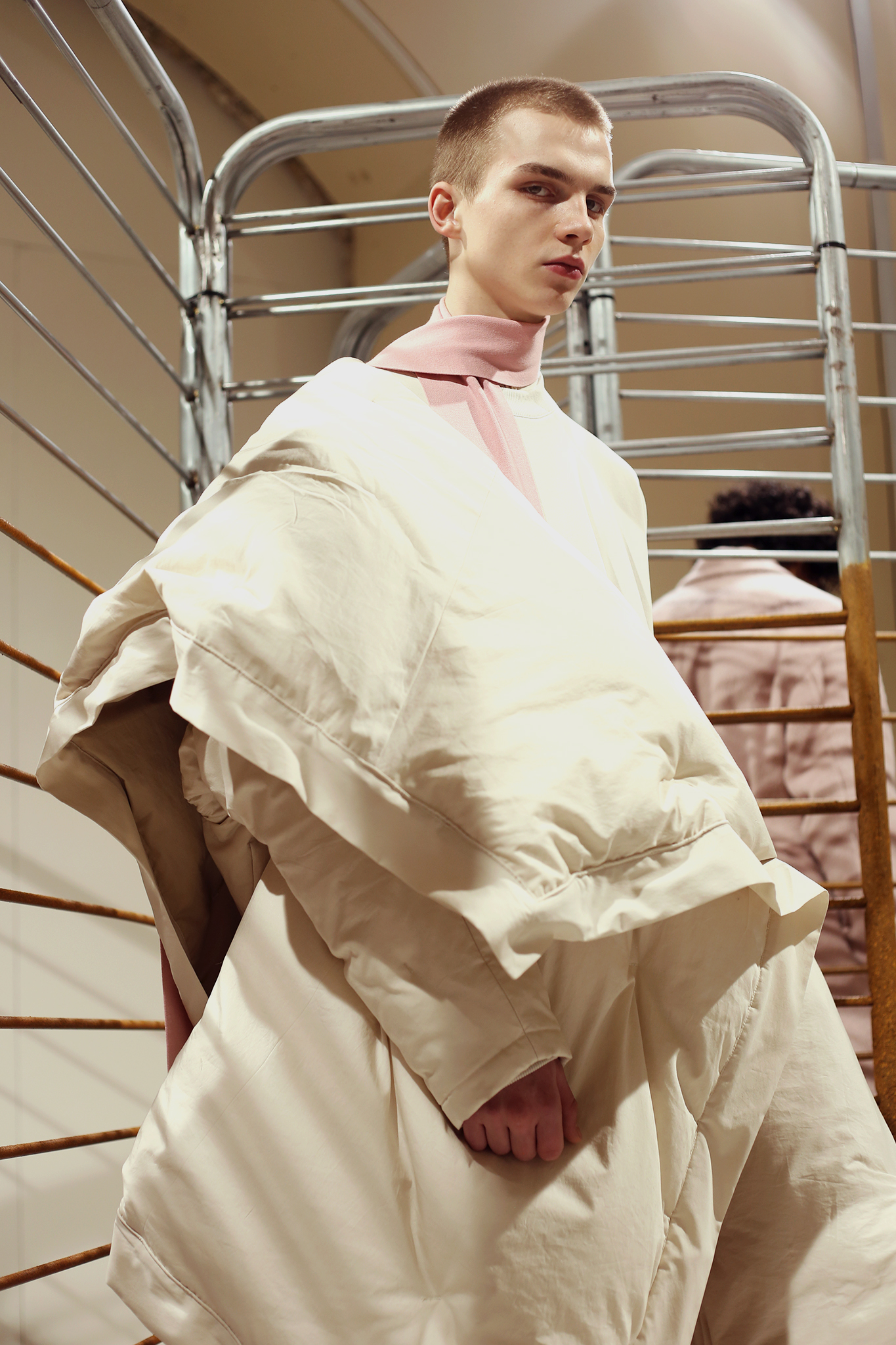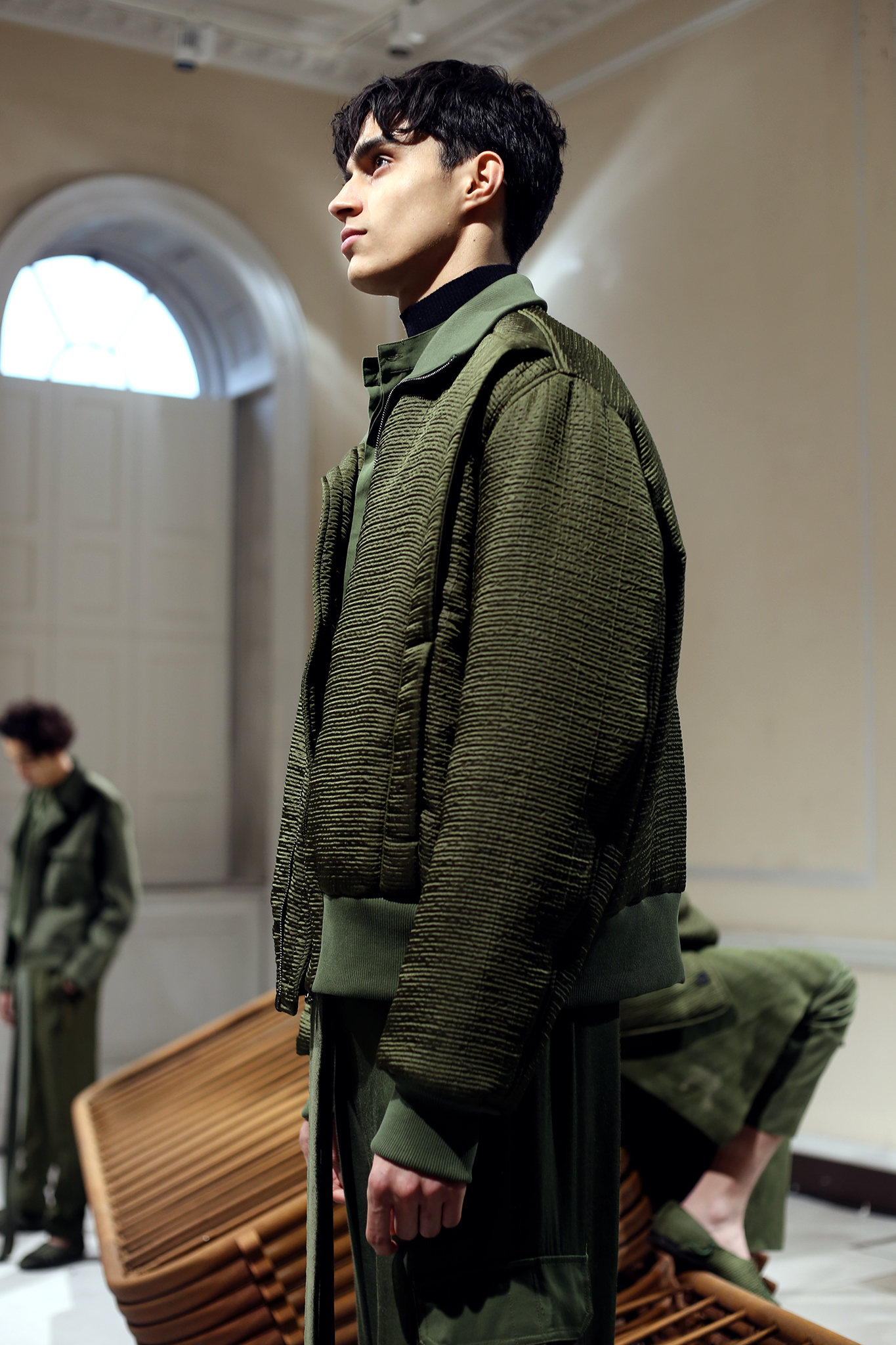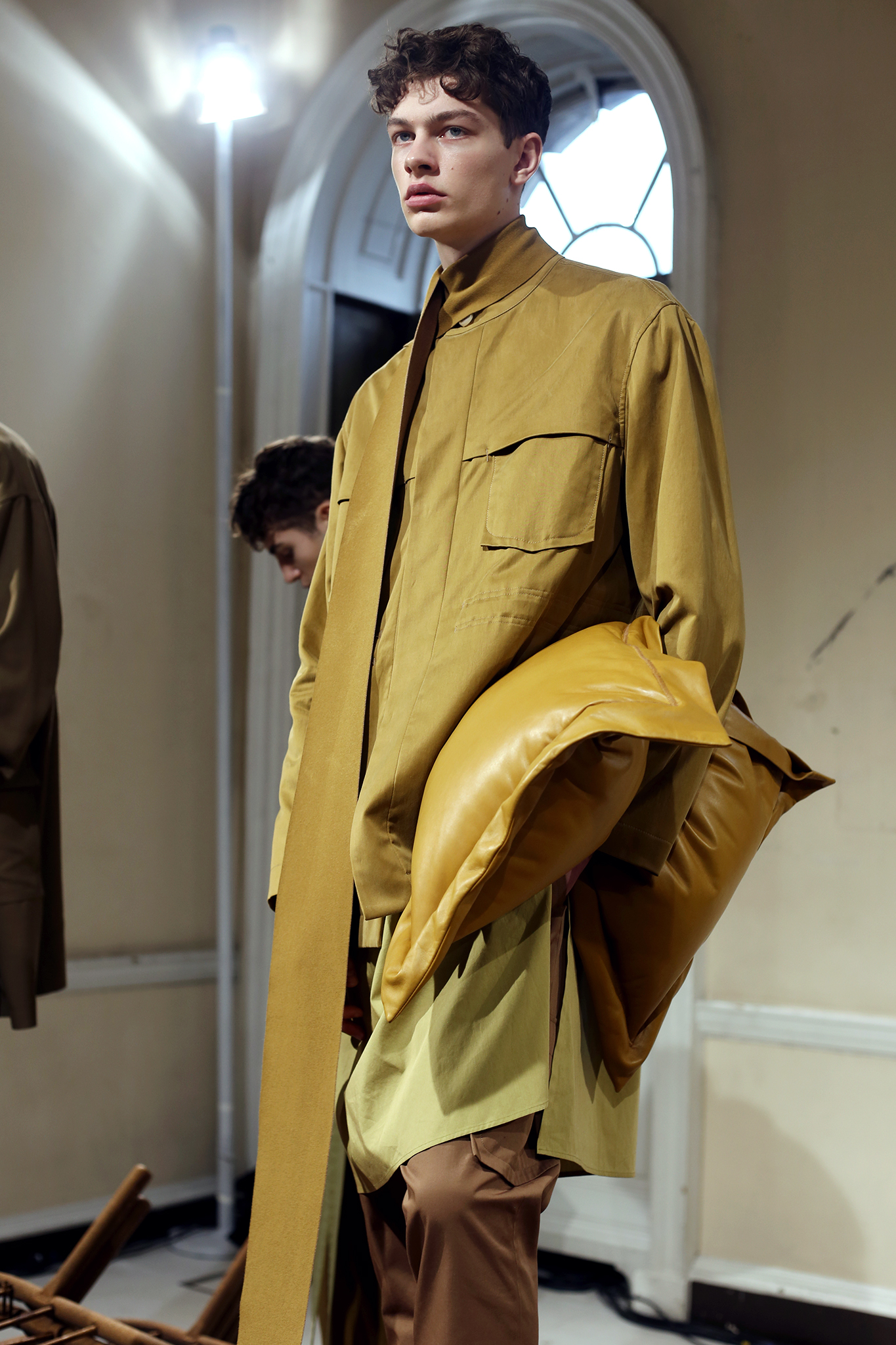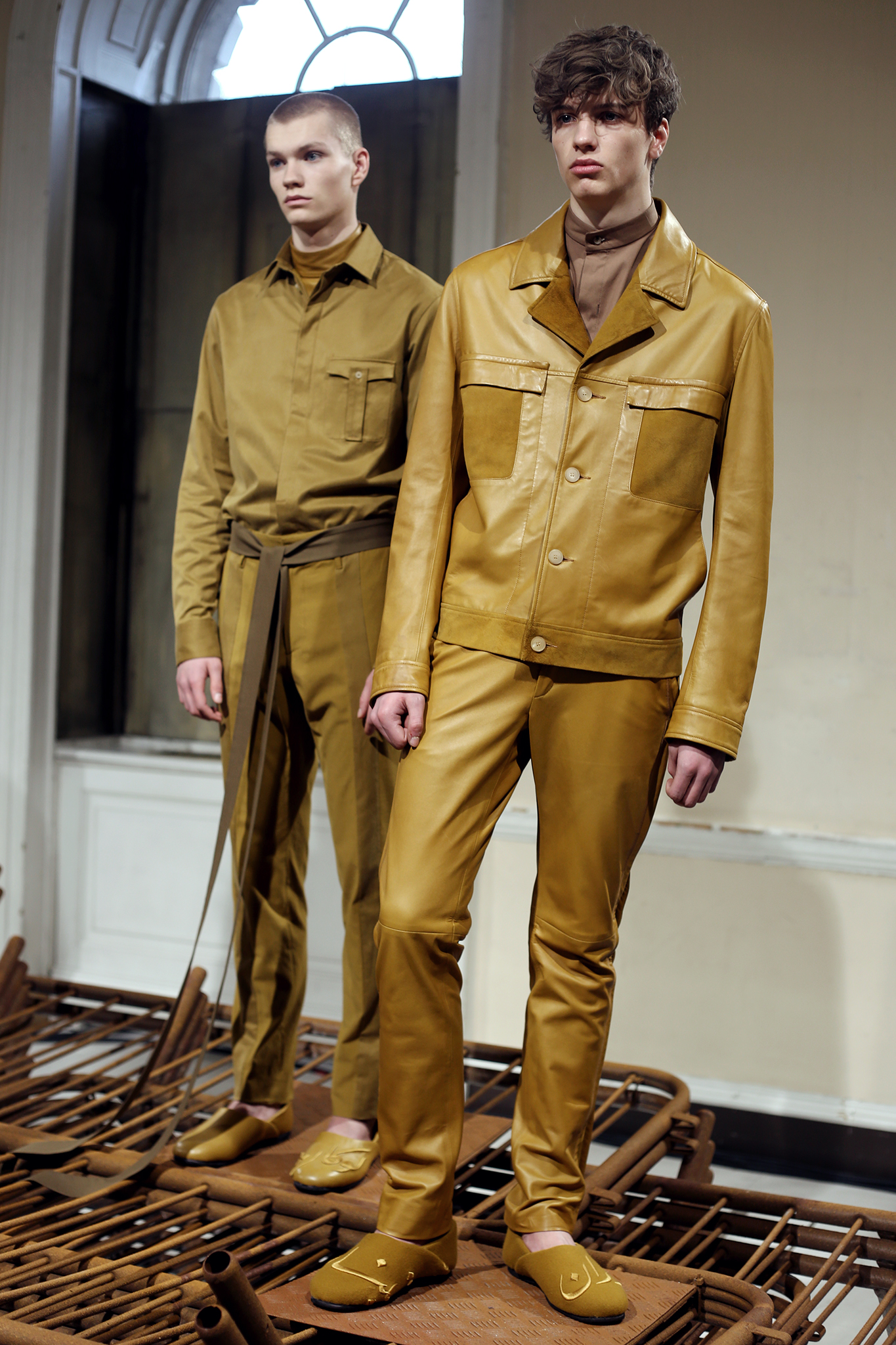 Qasimi presents a fabulous colour story with its latest collection for LFWM, AW17. Oversized shapes in plush finishes — a duvet-like quality fabric decorated in mauve, rose and mustard greens. The silhouettes are fluid — boucle, velvet and wool were the chosen materials and leather pillow bags were thrown under one arm of the models. Reflecting 'Room 702' of the Amsterdam Hilton, is where John Lennon and Yoko Ono held a silent protest in 1969.  A blur and translated scene of brutalist 1960s architecture between the bedroom and the streets.
The collection although themed around such an aggressive event, the clothing deemed serene and picturesque. The models wore the designs with a smooth comfort and perhaps the military style inspiration did not seem as obvious at first glance. As memorising as the colours of the garments are, the fabrics have a soft and protective quality too.
A loungewear casual style or streetwear made for men, who may adore layers and textures. The added shoe and scarf details embedded with Arabic lettering presents mixes of Middle Eastern dressing with military aesthetic. The artful and political approach results in the line potentially becoming more mainstream with the average man who may be looking for beautifully designed piece of clothing that focuses on this particular cut and style.
Words by Dayna Dibua
Images by Paolo Steve