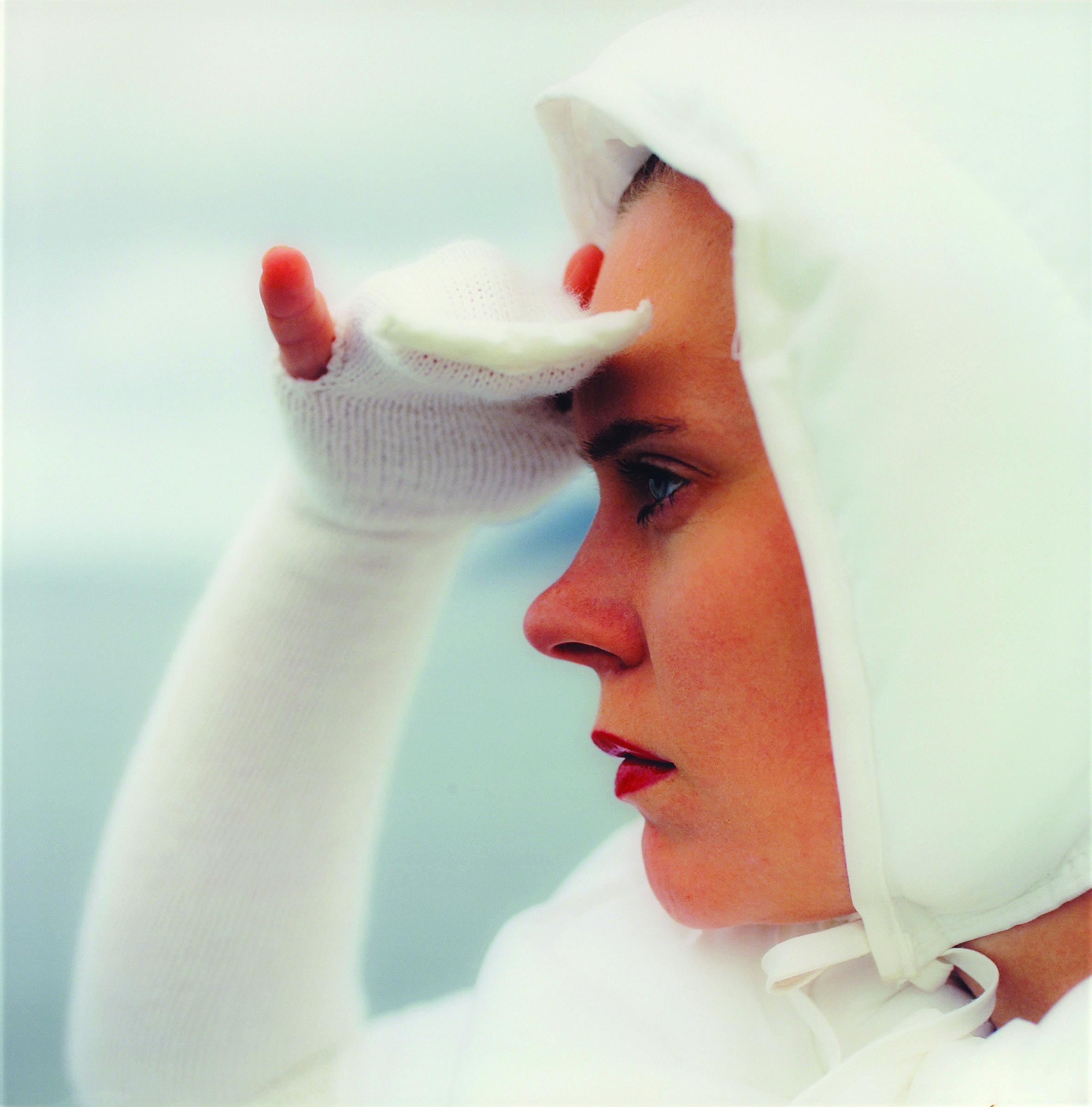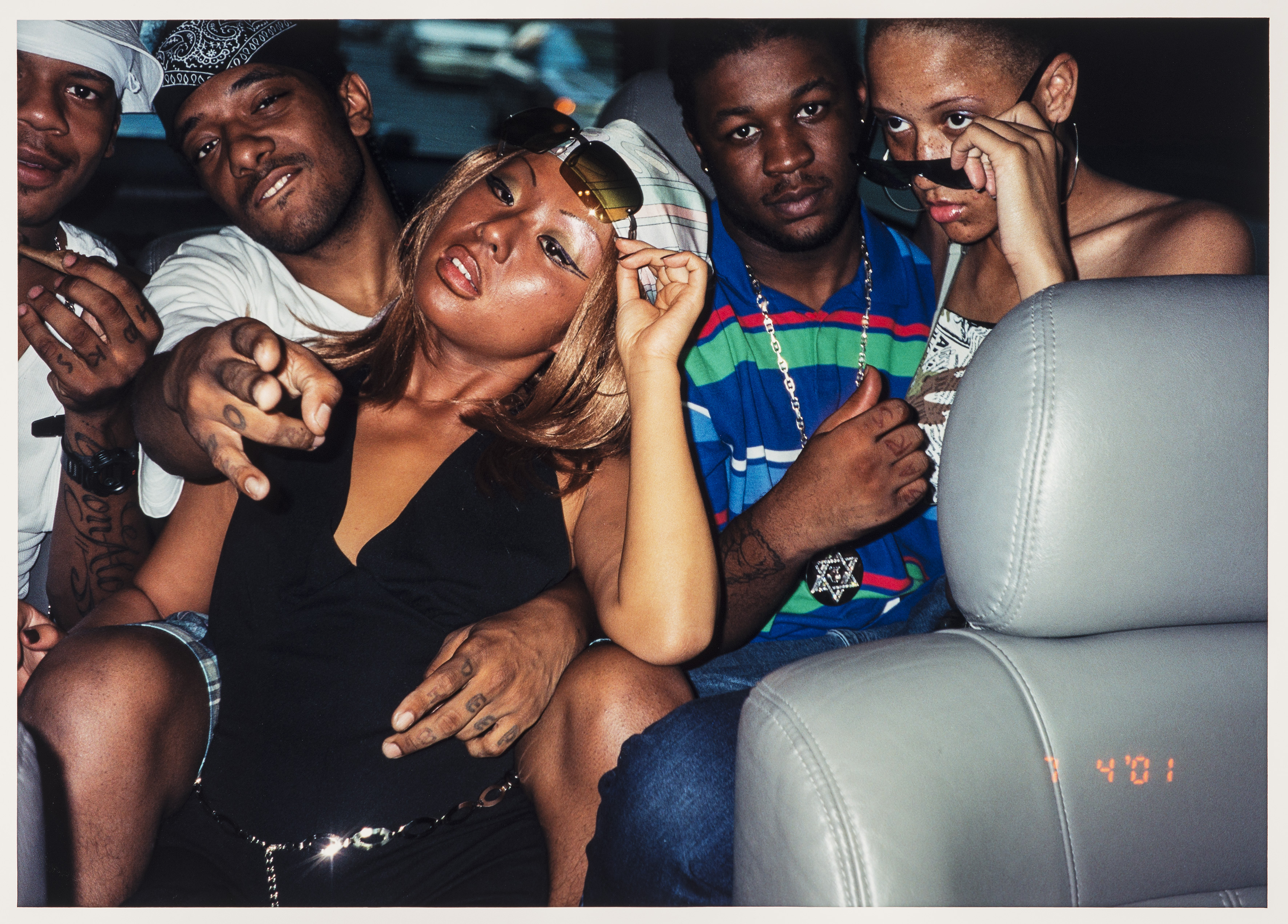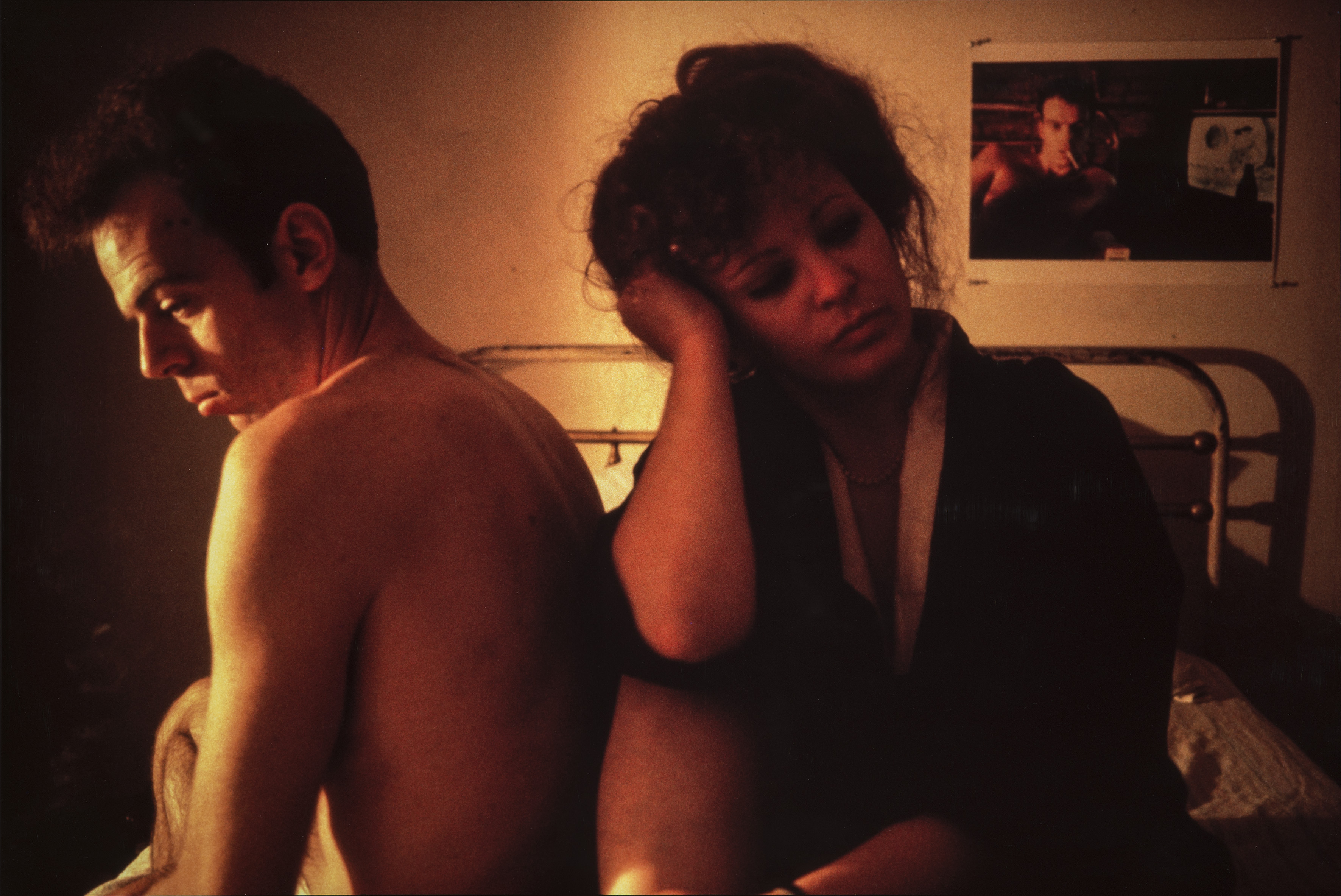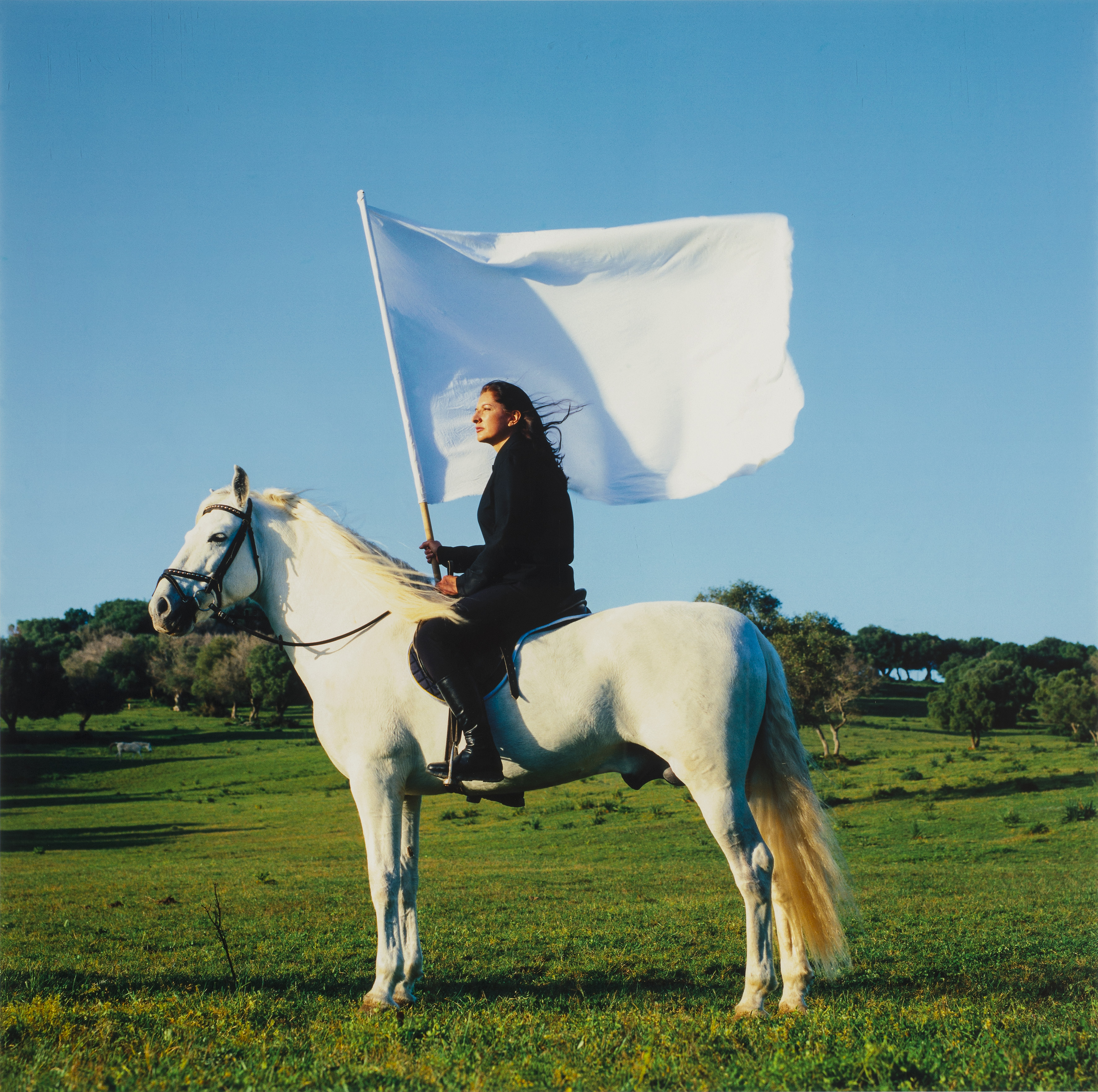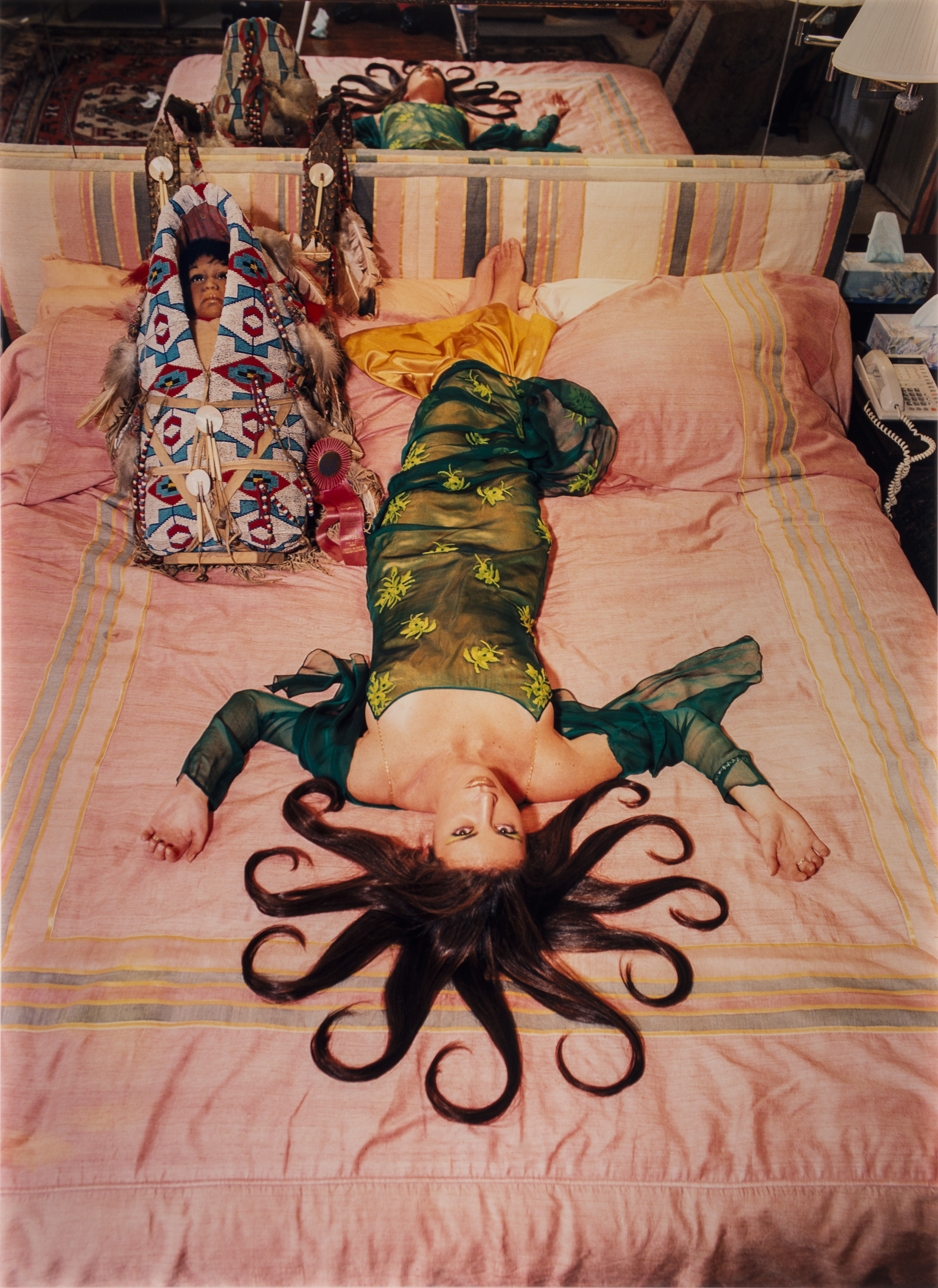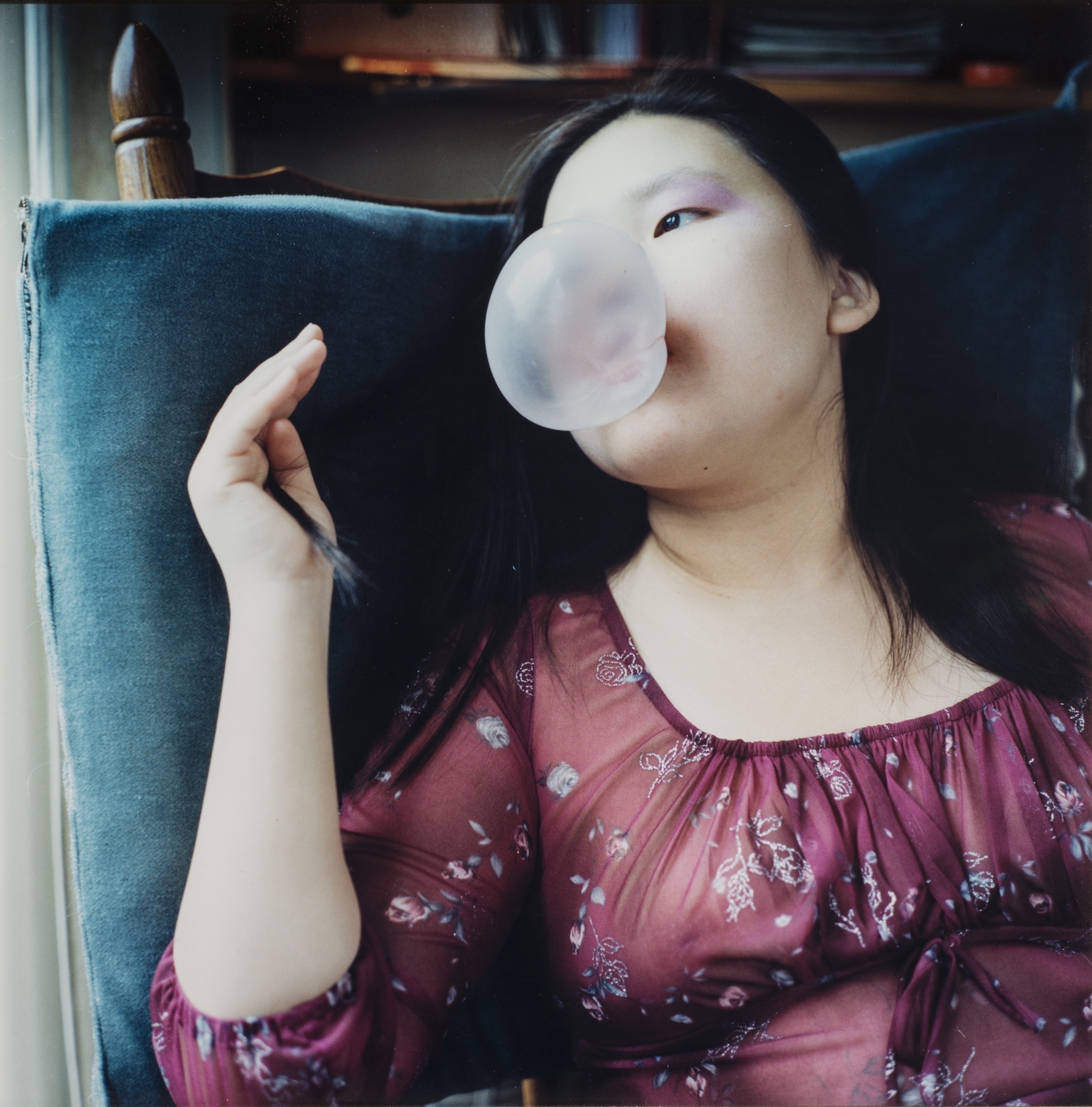 The Whitechapel Gallery is currently displaying a range of photographic and video based works from the National Museum of Women in the Arts, Washington, D.C. Terrains of the Body brings together the works of 17 female contemporary artists from five different continents. All of the artists involved have used the camera as a way of depicting the female subject. In some cases the artists have turned the camera inward, placing themselves as the subject. In other instances the artists have placed the camera outward, in an attempt to capture and empathise with the experiences of other women. The end result is 24 works that capture a range of personal and collective experiences of women.
Looking inwards, this exhibition contains Nan Goldin's Self-Portrait in Kimono with Brian (1983), which depicts the artist next to her ex-lover in a New York department. This image provides a snapshot into the artist's uncertain and volatile world at the time. Marina Abramović's "The Hero", 2001 depicts the artist sat on top of a white horse, waving a white flag. Through this image Abramović both pays tribute to her fathers service as a soldier in World War I, and questions male heroism.
Looking outwards, Daniela Rossell's has used photography to capture the lives of privileged, rich women in Mexico. Medusa, 1999 captures one such women lying on a bed in luxurious garments, with snake like hair flowing in all directions. Dutch photographer, Hellen van Meene has used photography as a way of capturing a range of soft and simple, snapshot-like photographic portraits of young women.
Whether you regard yourself as a feminist, have an interest in photographic works by women artists, or simply want to see a range of provocative works from a rarely seen collection, Terrains of the Body is definitely worth a visit and with free admission there really is only something to be gained!
Words by Emma Bourne
Terrains of the Body: Photography from the National Museum of Women in the Arts is on display at the Whitechapel Gallery, London until April 2017.