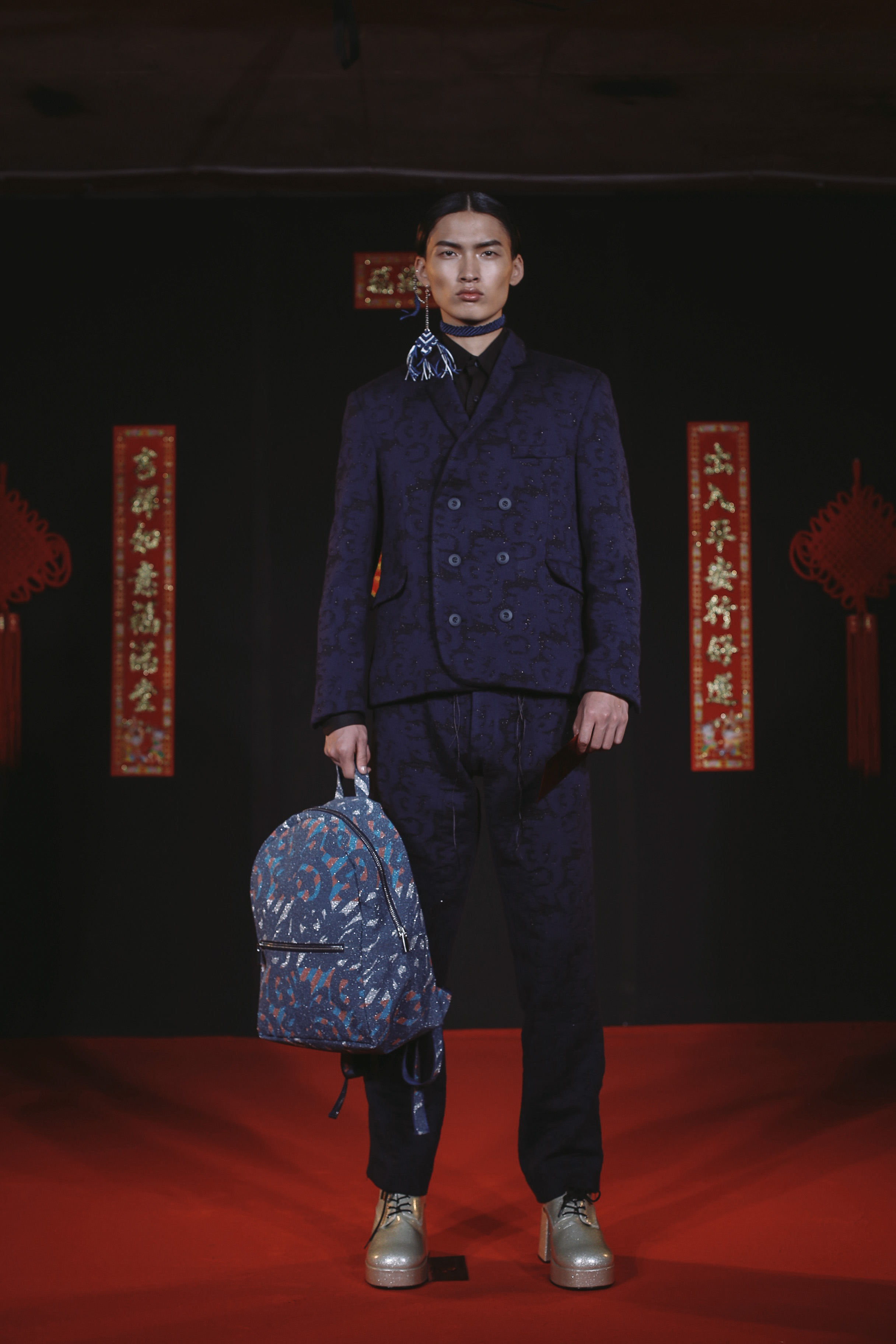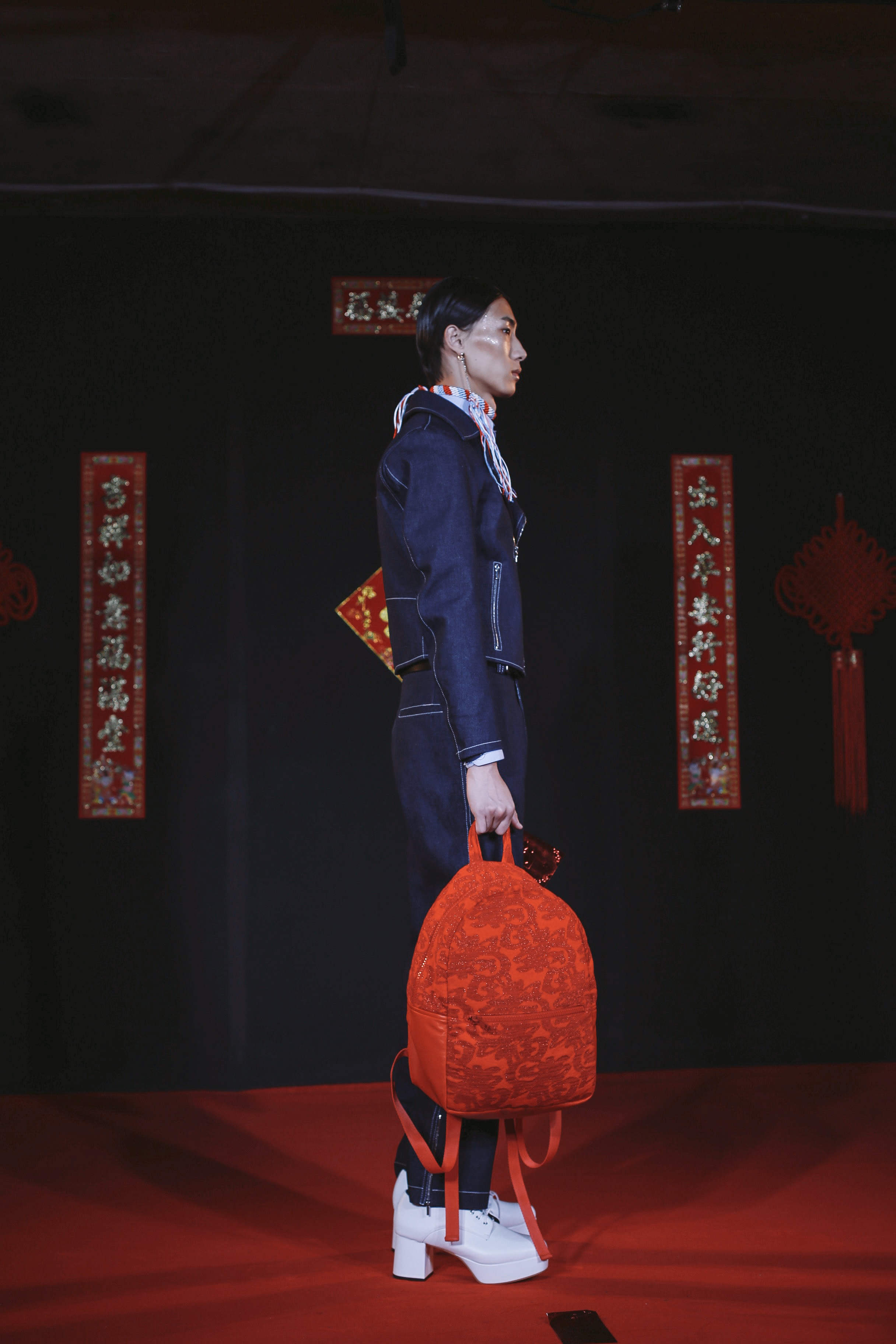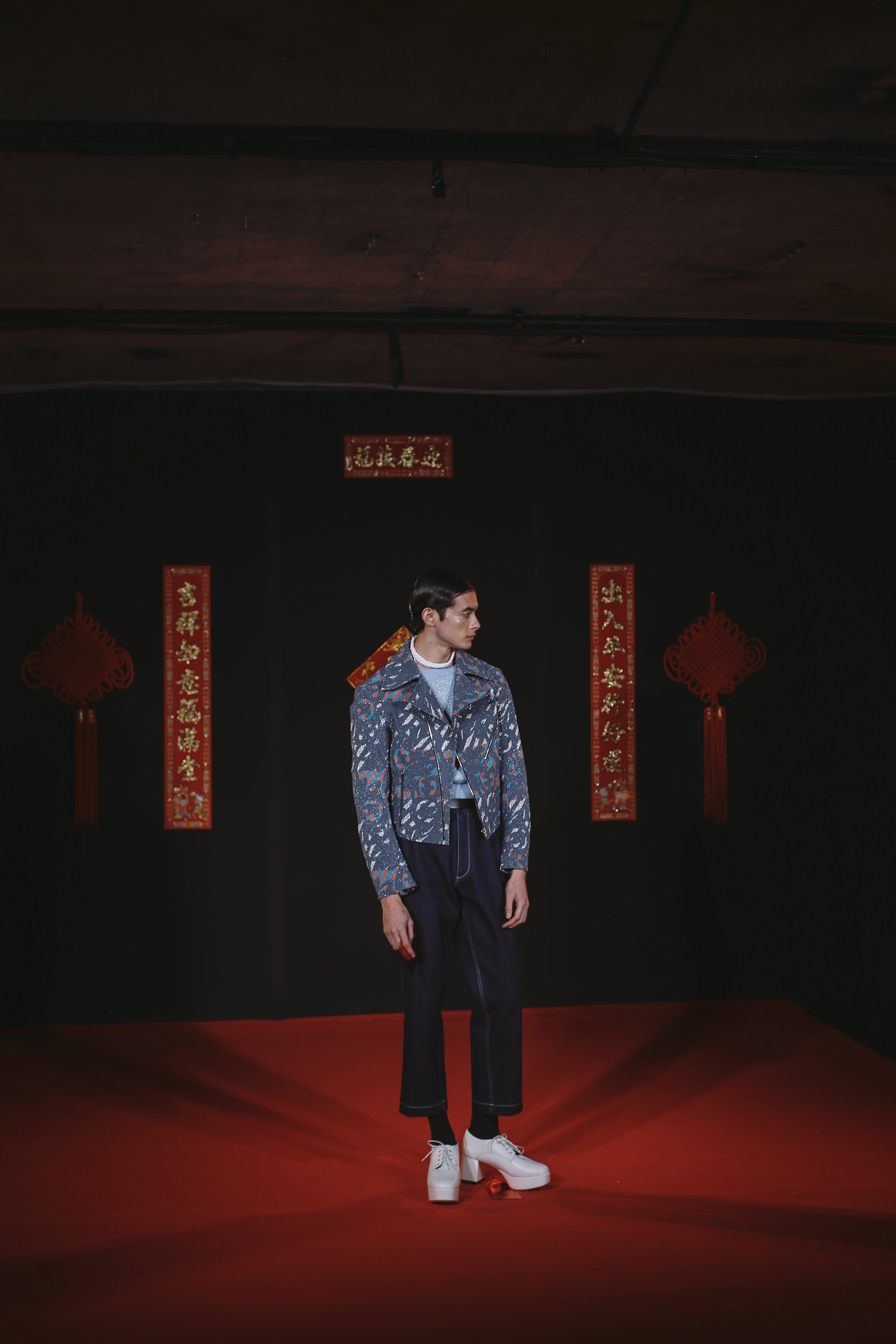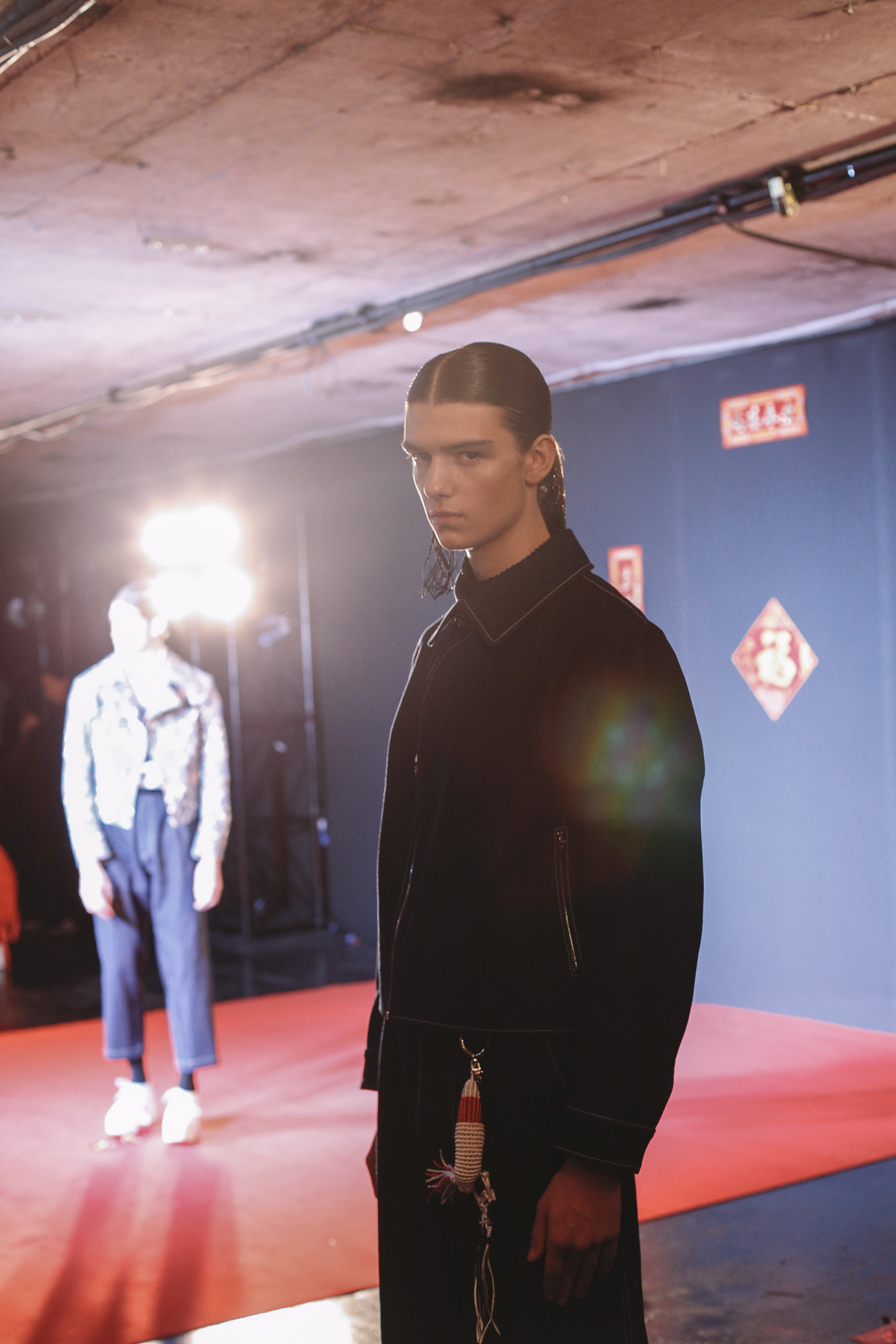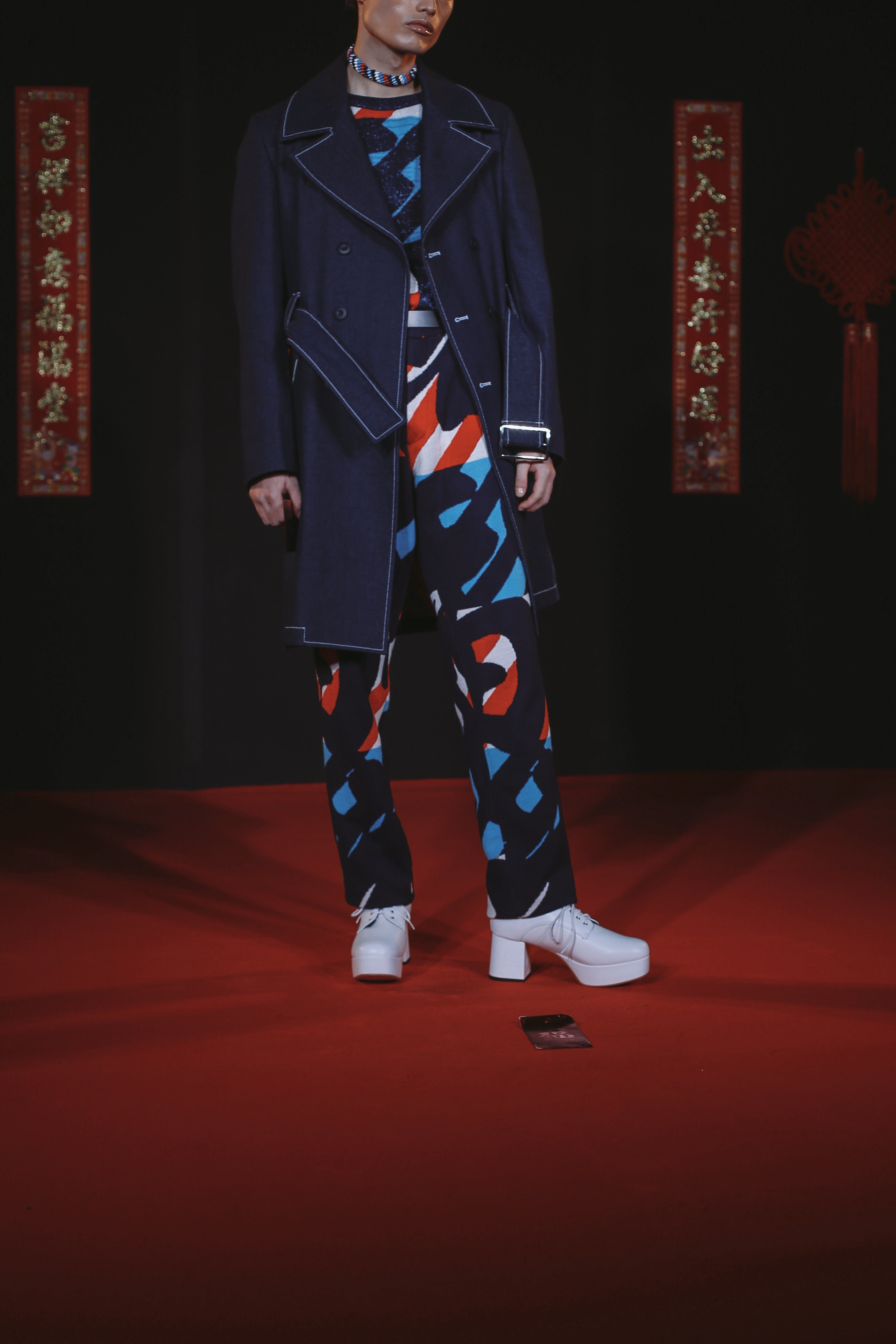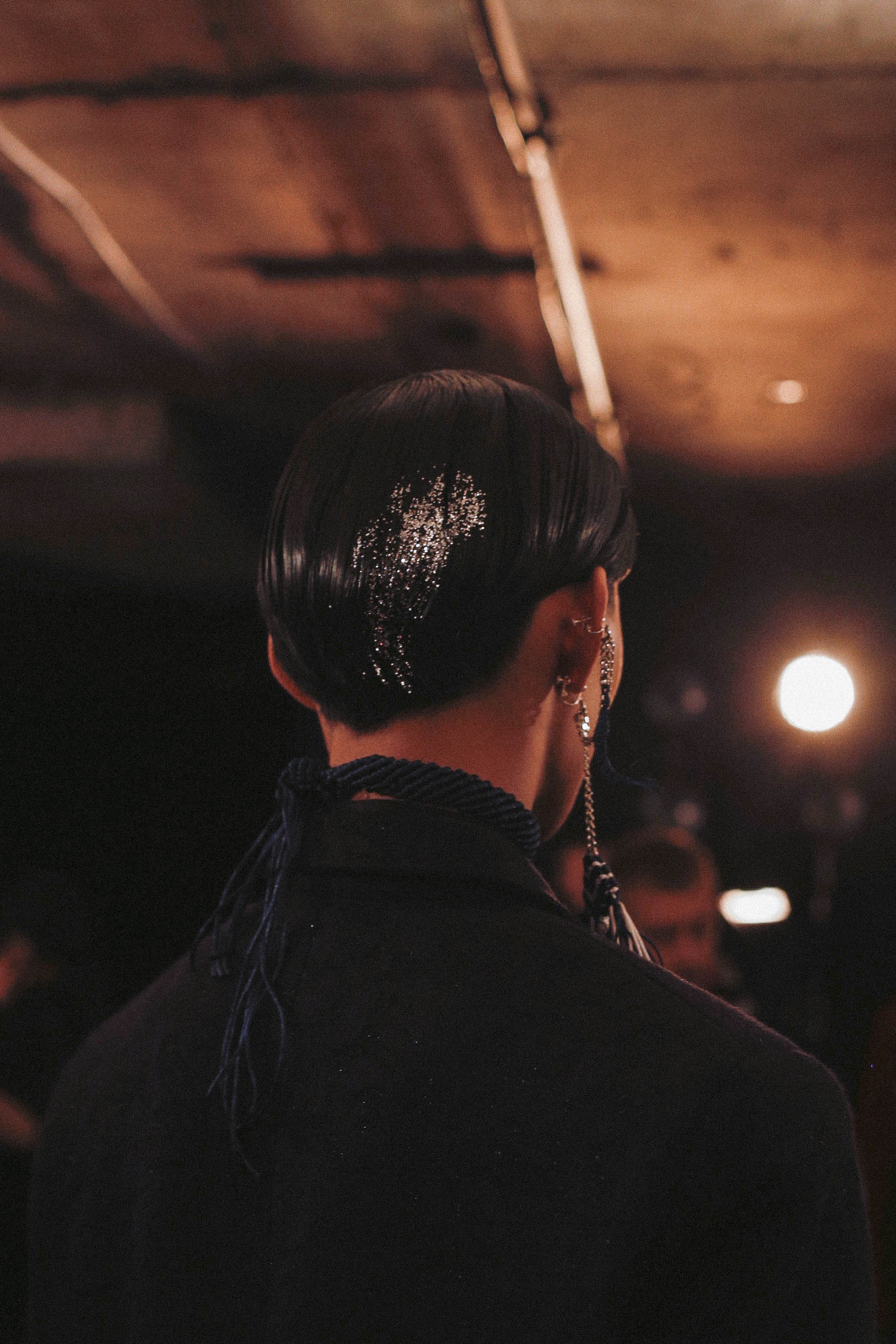 Wan Hung's A/W 17 collection is his formal debut at LFWM. However, the Chinese-born, London-based designer is already a force to be reckoned with.
Wan Hung hails from Hainan, China's largest tropical island at the very south of the country. Famous for beach resorts, mountainous, forested interiors and rich flora and fauna, the island's natural beauty is a strong source of inspiration for the designer, for this season's collection in particular. The juxtaposition between Hainan's landscapes and modern day urban environments is a preoccupation that has run through all Hung's work to date, but this season he has drawn inspiration from specifically Hainanese Chinese New Year celebrations, foods and Chinese Tang suit robes.
An urban, global twist is provided by Hung's blending of traditional elements with sharp, Western tailoring and textile innovations such as Italian glitter fabrics, Portuguese denim, Korean rubberised PVC and French high tech wadding. Prints are developed from the Chinese character for 'Good Luck' and the collection is unified through a red and silver colour palette, with a splash of ocean blue paying homage to Wan Hung's roots in Hainan.
Sleek, slick and uniquely stylish, this is a mature and sophisticated collection from a designer who only graduated as recently as 2014. Wan Hung is very much a name to watch.
Words by Cosmin Cernica
Images by Ieva Lasmane