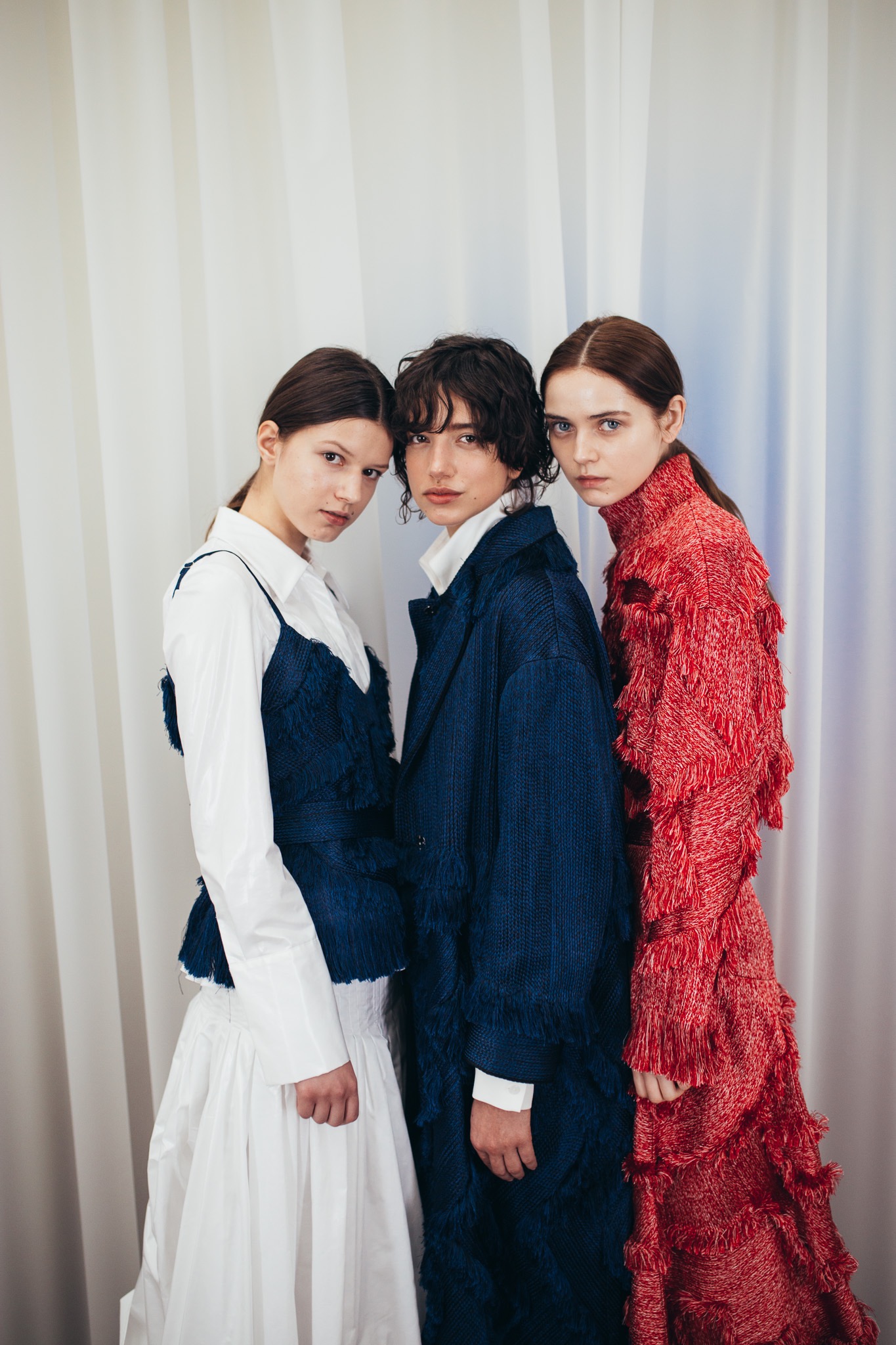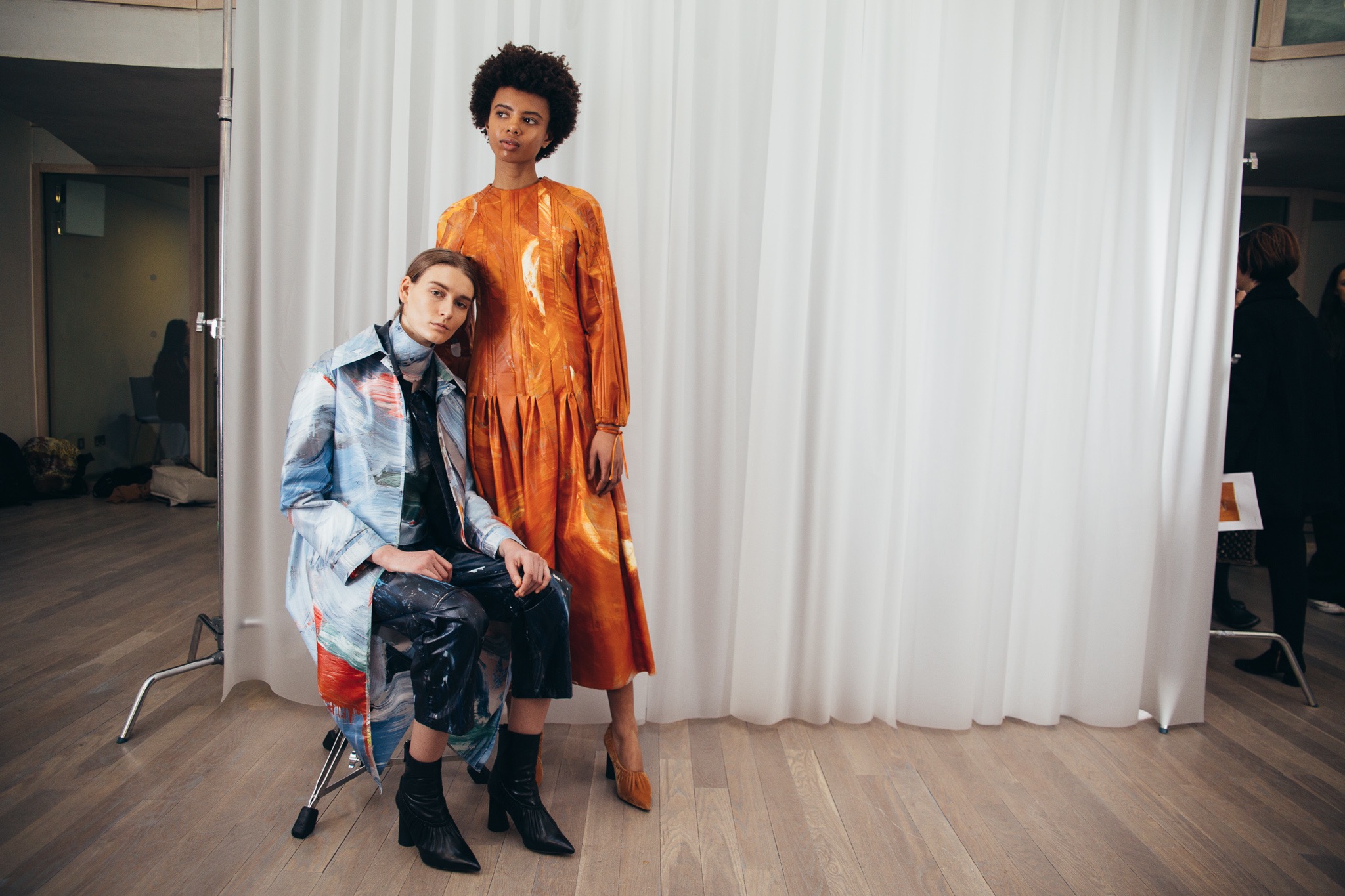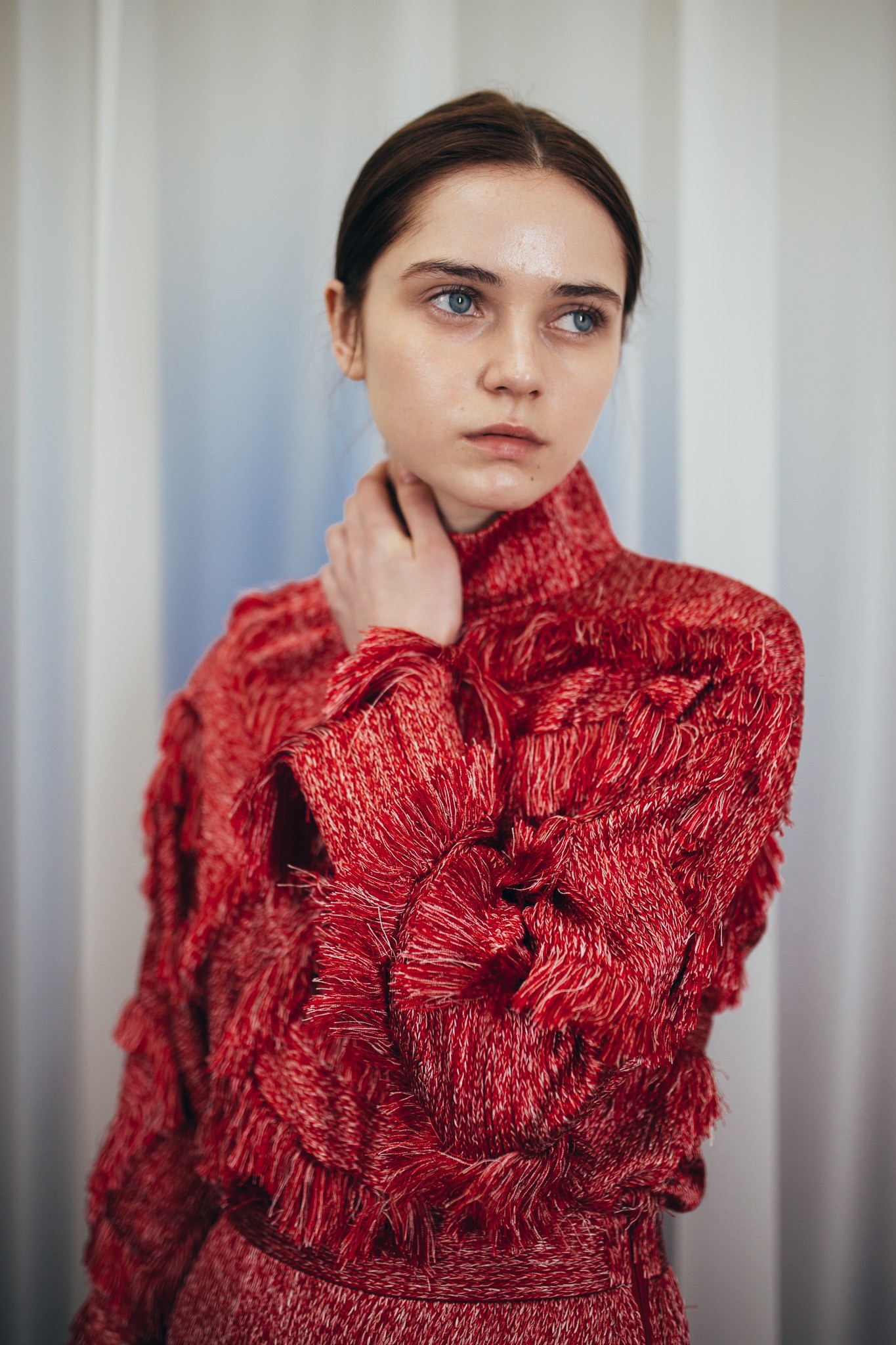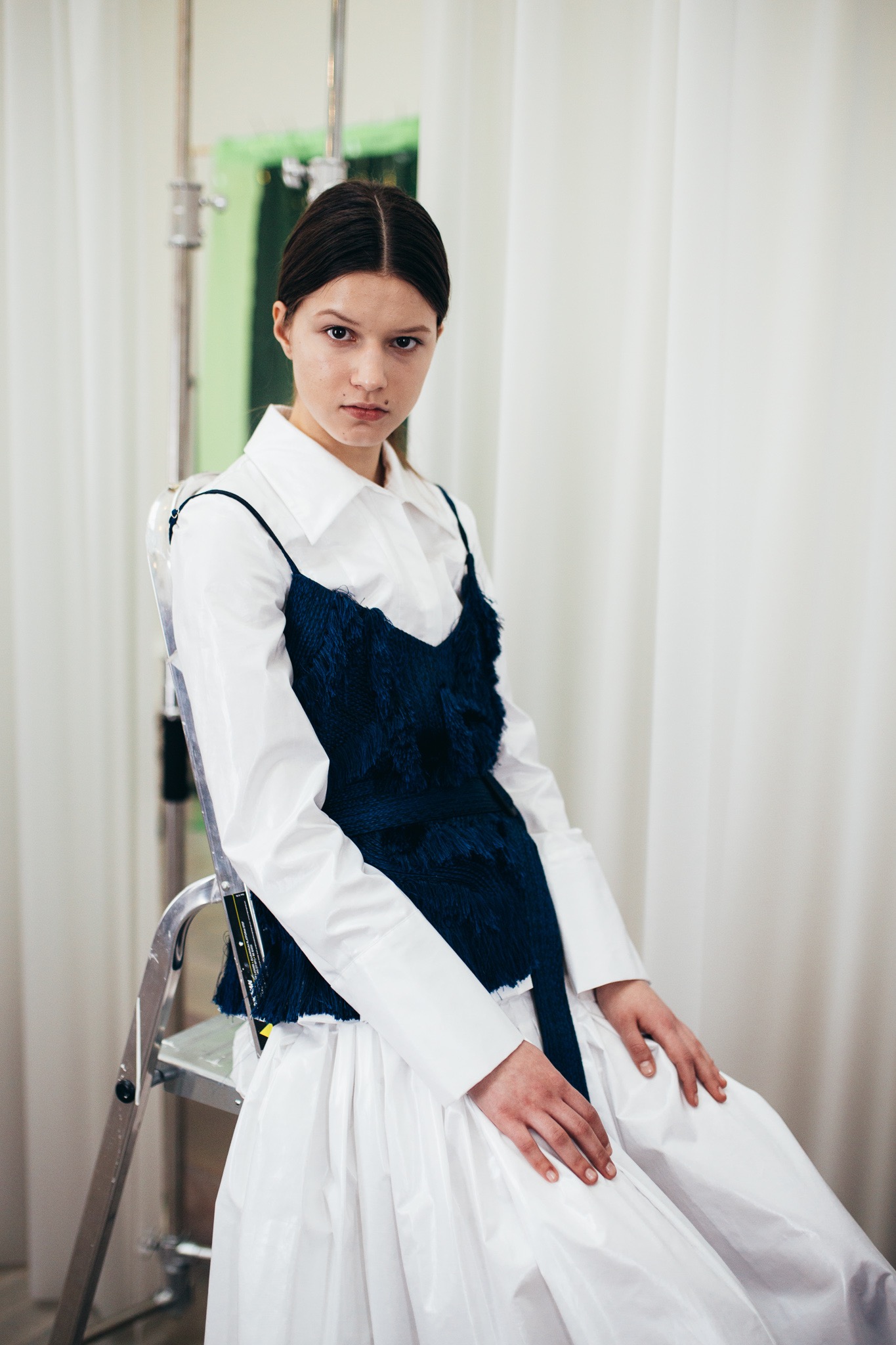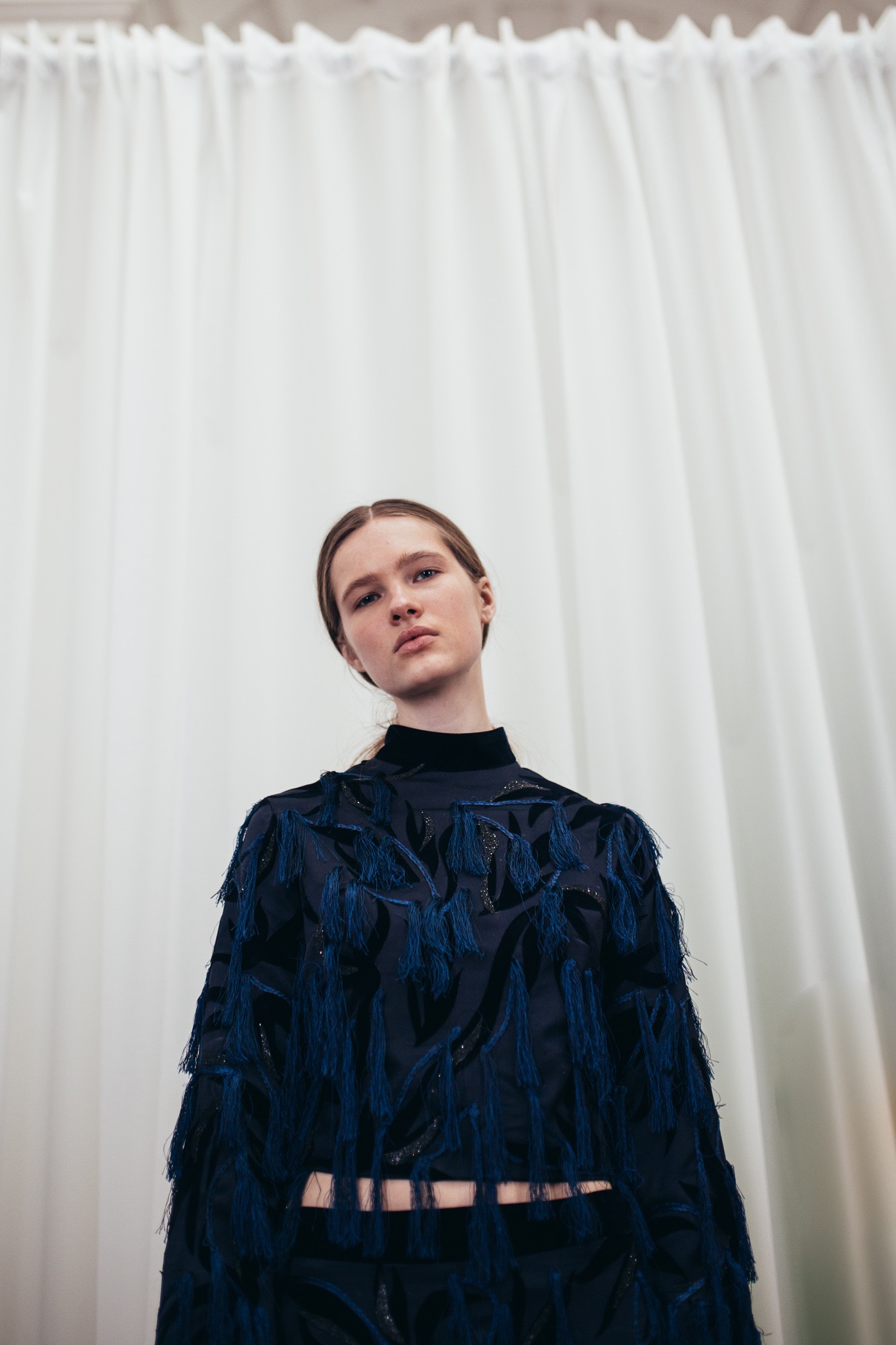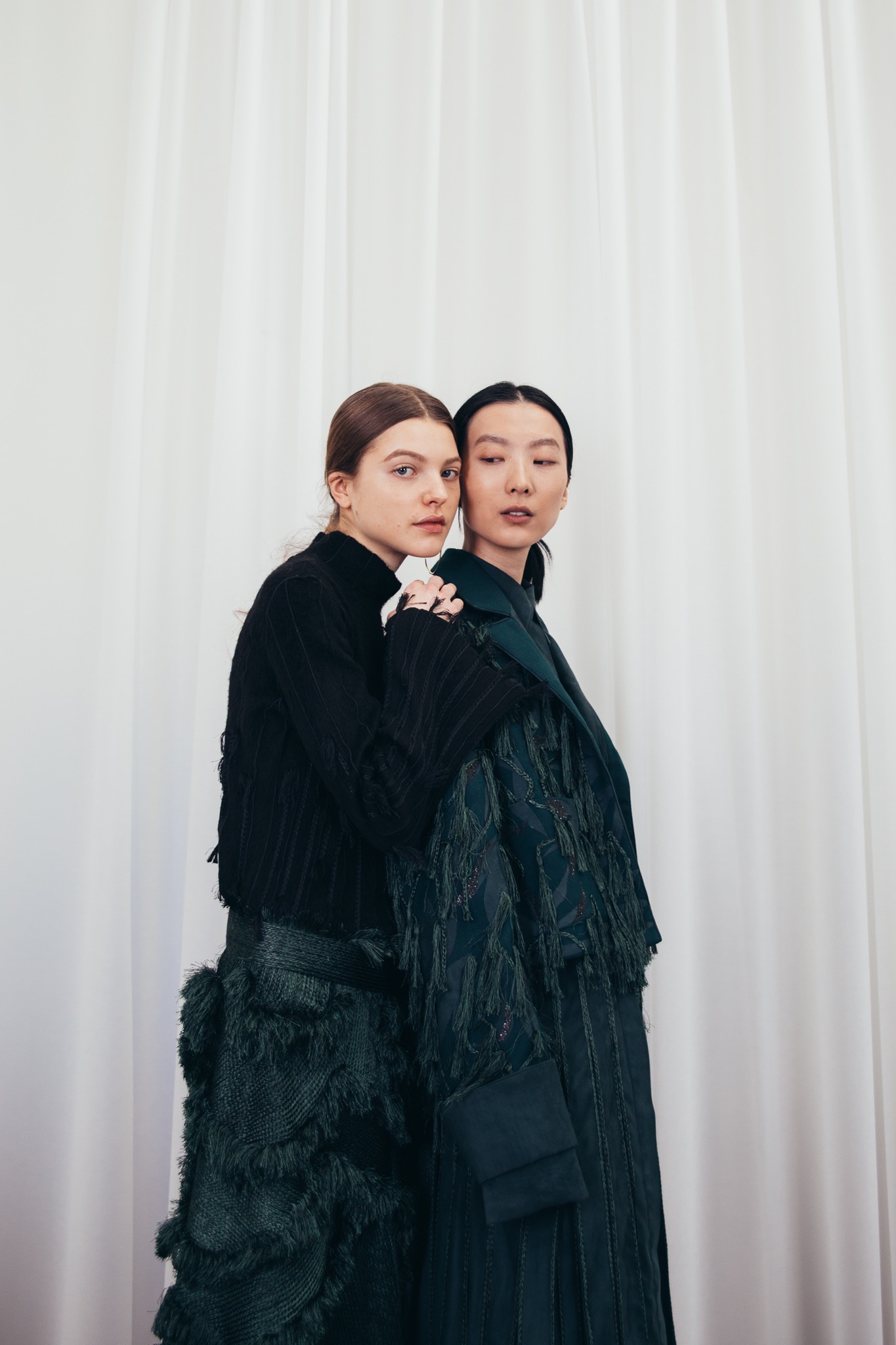 Jane Morris's invaluable pout is the face of the feminist movement in Soho's own Swiss church.
White columns, windows overhead allowing the natural light to hit the tasseled clothing that hung on the models' bodies. The words "Je ne mettrai pas dehors celui qui vienta a moi Jean" is stoned on the wall behind the models, promising to not throw anyone out who comes in. Taking in that everyone is welcomed in the name of fashion.
Xu Zhi captured the Lady of Pity's dark romance in her collection. The feminism power of the models showed through the garments, with the tasseled coats falling contorted on their bodies. The three piece ensembles and the line features an array of various fashions.
These pieces ranged from tasseled, oversized outfits, to the not perfectly
fit garments that would have a solid colour piece matched with a colourful tassel bottom. The high necklines bring a sophisticated chic vibe to the empowerment line.
The outfit of choice; compared to the other garnments, was the light blue dress with multi coloured tassels. The striking brunette model pulled the look off; the light blue velvet high neck matched the leave like design on the piece.
Xu Zhi concluded in her collection that womanhood comes in every look and colour; that women do not need to wear the perfectly fit clothes to show their empowerment.
Photography: Abi Galatia
Words: Lara Ashley