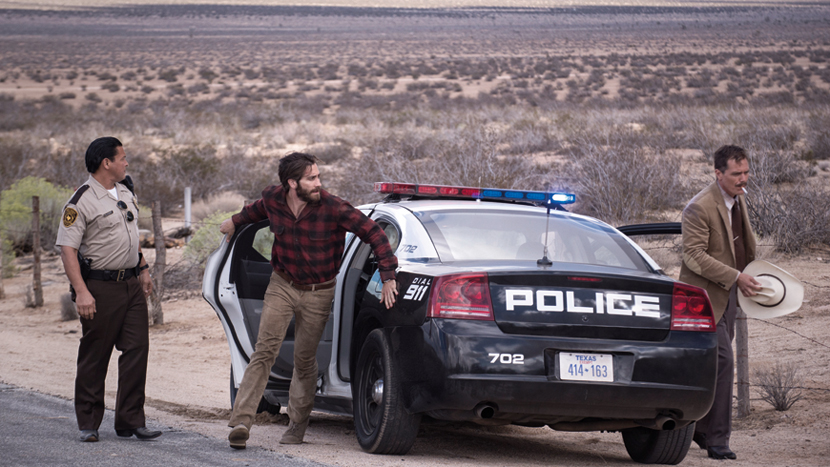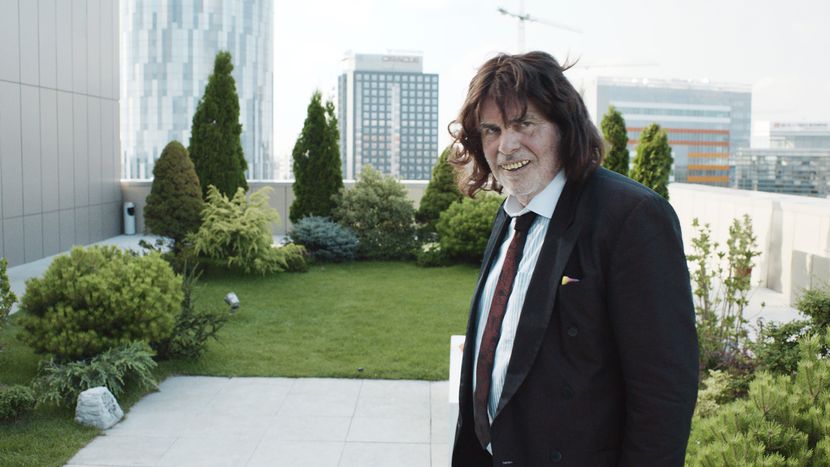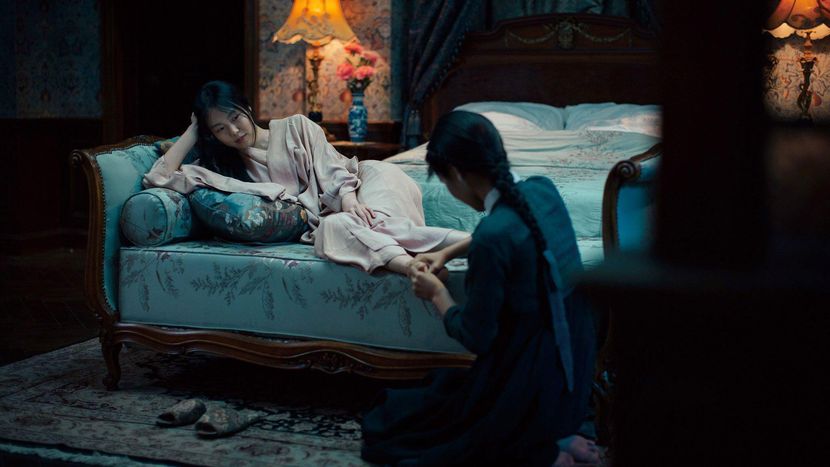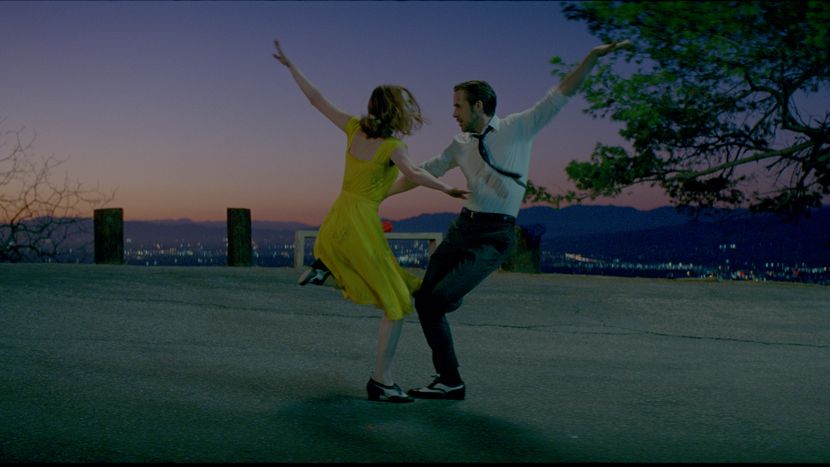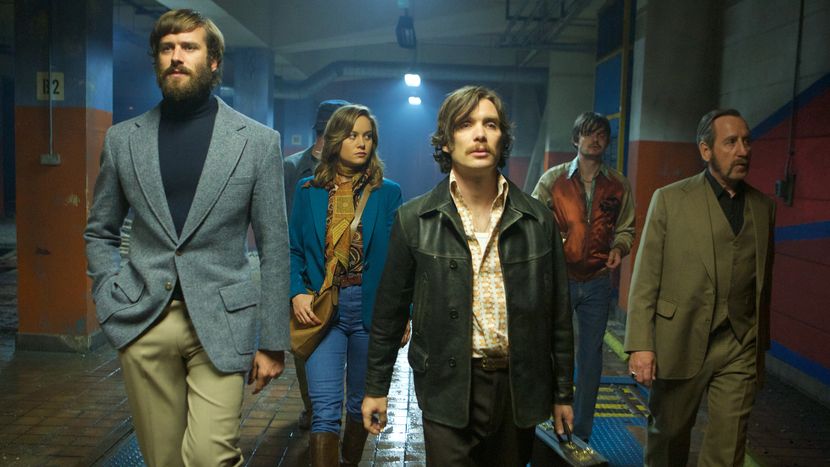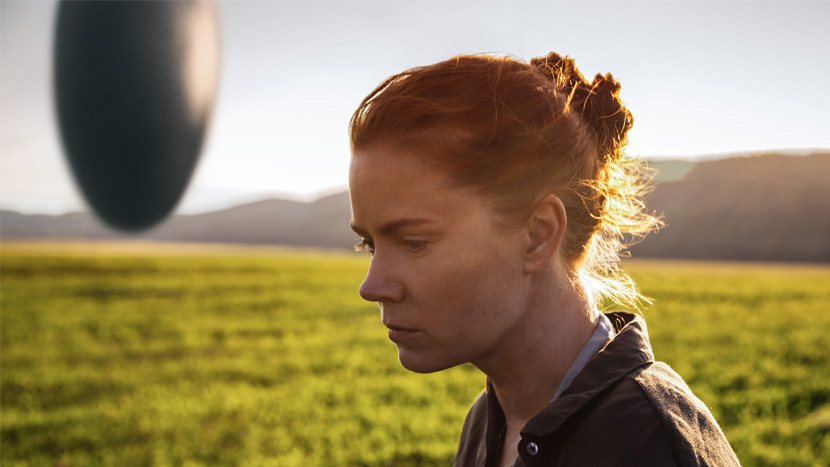 This weekend saw the 60th BFI London Film Festival draw to a close with the announcement of this year's winners in the various competition categories. The festival's Best Film Award went to Certain Women, which tells the stories of three very different women in Montana and stars Laura Dern, Michelle Williams and Kristen Stewart, whilst the Sutherland Award for best first feature film went to Julia Ducournau for her horror film Raw and the Grierson Award for best documentary was awarded to Mehrdad Oskouei's study of an Iranian rehabilitation centre for delinquent females, Starless Dreams. The Short Film Award went to the jarring 9 Days – From My Window In Aleppo, made up of real-life footage of the destruction currently befalling Syria.
Over the course of 12 days, the festival offered up a veritable feast of international cinema. Here, we take a look at some of the highlights.
Free Fire
With a stellar international cast, Martin Scorcese producing and British director Ben Wheatley at the helm, everything was in place for Free Fire to be pretty special. It doesn't disappoint. Unfolding in real time, the story revolves around an arms deal taking place in a warehouse in Boston in the late seventies, with Irishmen Chris and Frank (Cillian Murphy and Michael Smiley) attempting to buy a consignment of automatic rifles from slick American Ord (Armie Hammer) and his eccentric associate Vernon (Sharlto Copley). There to ensure everything goes smoothly is calm, collected Justine (Brie Larson), who has brokered the deal, and each side has brought along their own motley crew of gang members as support. When two members of the opposing crews recognise each other, all hell breaks loose and it's not long before it's every man, and woman, for themself.
In less capable hands, what is essentially an hour-long shoot out could so easily have been a real trudge, but Free Fire is an absolute triumph. The performances are great – Copley in particular stealing the show with a comedic masterclass – but this is very much Wheatley's film and one that he deserves an enormous amount of credit for. Thrilling, hilarious and hugely enjoyable.
Nocturnal Animals
Having split from her first husband Tony almost two decades ago, Susan (Amy Adams) finds herself in another struggling marriage, her successful career as director of a highly regarded art gallery in LA bringing her little comfort. When Tony, completely out of the blue, sends Susan a draft of a book he has written and dedicated to her, she finds herself deeply drawn into the novel which tells the story of a man (Jake Gyllenhaal) dealing with a shocking tragedy and the police officer (a typically brilliant Michael Shannon) helping him to seek justice. As it becomes apparent that the tale in the book is an allegory for the brutal way their relationship ended, regrets surface in Susan and she looks to reconnect with her lost love.
Perhaps the most refreshing thing about Tom Ford's debut film A Single Man was the warmth running through it, the intimate content more than matching the unsurprisingly impressive style. Nocturnal Animals strays considerably closer to style over content and, whilst not cold as such, is certainly much cooler, feeling somewhat Cronenburgian in places. That said, the story – which is adapted from Austin Wright's novel Tony and Susan – offers more than enough to make this an absorbing watch.
The Handmaiden
Enlisted to serve as handmaiden for wealthy heiress Hideko as part of an elaborate scam, young thief Sook-hee finds herself embroiled in a battle of wills. Intent on keeping Hideko locked away from the rest of the world is her creepy uncle Kouzuki, whilst Fujiwara, the mastermind of the scam involving Sook-hee, has his sights set on wooing Hideko and getting his hands on her fortune. Things become all the more complicated when Sook-hee starts to grow emotionally attached to the beautiful, wealthy but painfully lonely heiress, and it's not long before loyalties are tested and much double-crossing ensues.
Based on the novel Fingersmith by Sarah Waters, Oldboy director Park Chan-wook's latest offering sees the story transferred from Victorian-era England to 1930s colonial Korea, a switch that works extremely well. Erotic, clever and full of razor-sharp wit, The Handmaiden is as sumptuous looking as it is fun.
Arrival
'The aliens have landed' is the somewhat familiar premise of Arrival, in various locations around the globe to be precise, an occurrence which sees linguistics professor Louise Banks (Amy Adams) and scientist Ian Donelly (Jeremy Renner) drafted in to facilitate contact with the visitors. Whilst Banks and Donelly look to be making good progress, the situation in other parts of the world becomes far more fraught and it soon dissolves into a race against time. Meanwhile, we are given scattered glimpses of a personal tragedy that burdens Banks, a tragedy that has major repercussions.
On the face of it, Arrival is another sci-fi based melodrama relying on all too familiar tropes to tell an all too familiar story. Do not be fooled. This film is in fact – without giving too much away, naturally – a wonderfully cerebral, thought provoking and intimate exploration of humanity, connection and the ultimate frailty of existence.
Toni Erdmann
If you were on the look out for the year's best comedy, Germany's almost three hour long submission for Best Foreign Language film at the next Academy Awards might not seem like a natural place to start, but think again. Toni Erdmann is the mischievous alter ego of Winfried (Peter Simonischek), who finds himself at a loose end following the sad demise of his beloved dog and decides to try and reconnect with his workaholic daughter Ines (Sandra Hüller). Travelling unannounced to Bucharest, where Ines is posted, Winfried's visit doesn't receive the warmest of receptions from his daughter, who finds it hard to mask her relief when her father's time in Romania comes to an end. Or so she thinks. Reappearing as the absurdly disguised Toni, Winfried sets about disrupting his daughter's highly structured, career-based life in increasingly irritating and eccentric ways.
Despite its not inconsiderable running time, Toni Erdmann is never anything but a joy to sit through, due in no small part to a truly remarkable performance from Austrian stage veteran Simonischek and a notably great performance from Hüller. Director Maren Ade remains in control of her own fairly meandering script, bringing the threads of the tale together beautifully and delivering what is genuinely one of the most unique and hilarious scenes you are likely to have seen for many a year, if ever. A real gem.
La La Land
Musicals have been a decidedly hit and miss genre of cinema in recent decades. Thankfully, director and writer Damien Chazelle's La La Land sits very comfortably within the hit camp. The story follows wannabe starlet Mia (Emma Stone) and struggling jazz pianist Sebastian (Ryan Gosling) who, after a less than salubrious meeting, find themselves drawn towards each other. As their relationship blossoms, each one urges the other to pursue their dream, something which proves a lot easier said than done.
Stone and Gosling are great as the two ambitious young lovers, throwing themselves into the song and dance sequences with gusto whilst, crucially, never playing it tongue in cheek. La La Land is a film that wears its love of music – not least of all jazz – very much on it's sleeve and it is used to great effect, complimenting rather than domineering the story. The film's secret weapon though is a disarmingly profound ending which, though somewhat unexpected, is wholly earned by the preceding labour of love.
Words by Phil Goodfellow