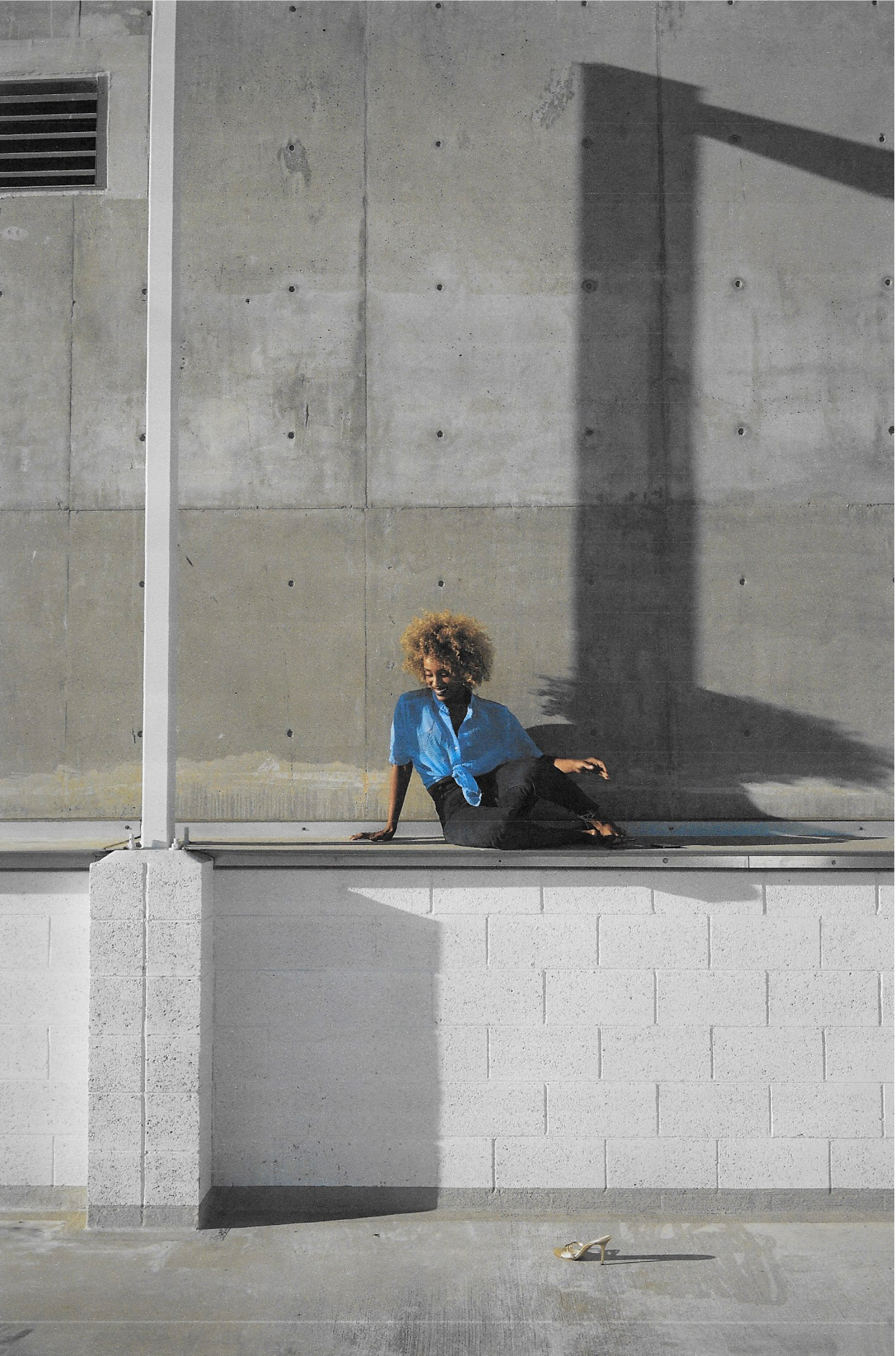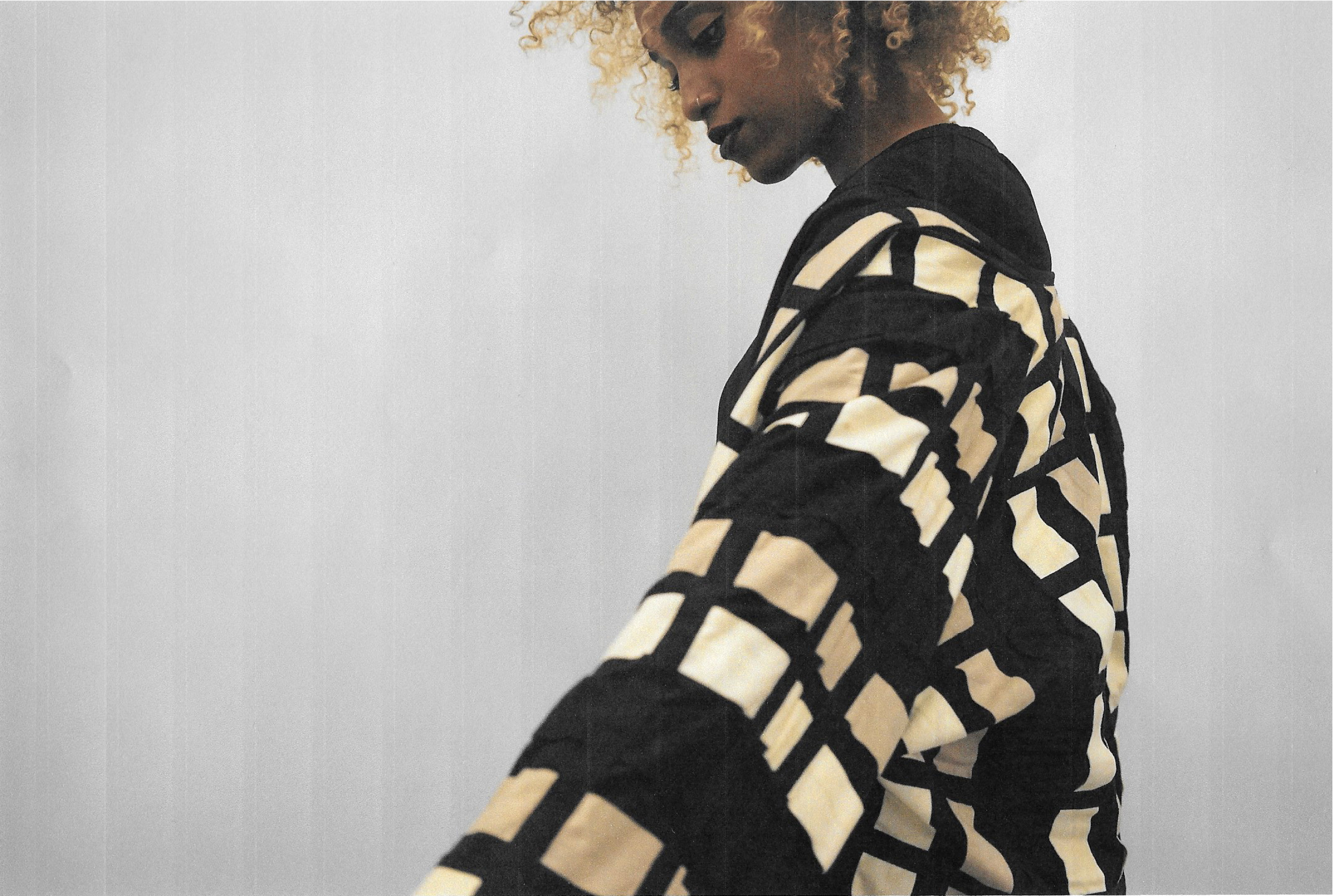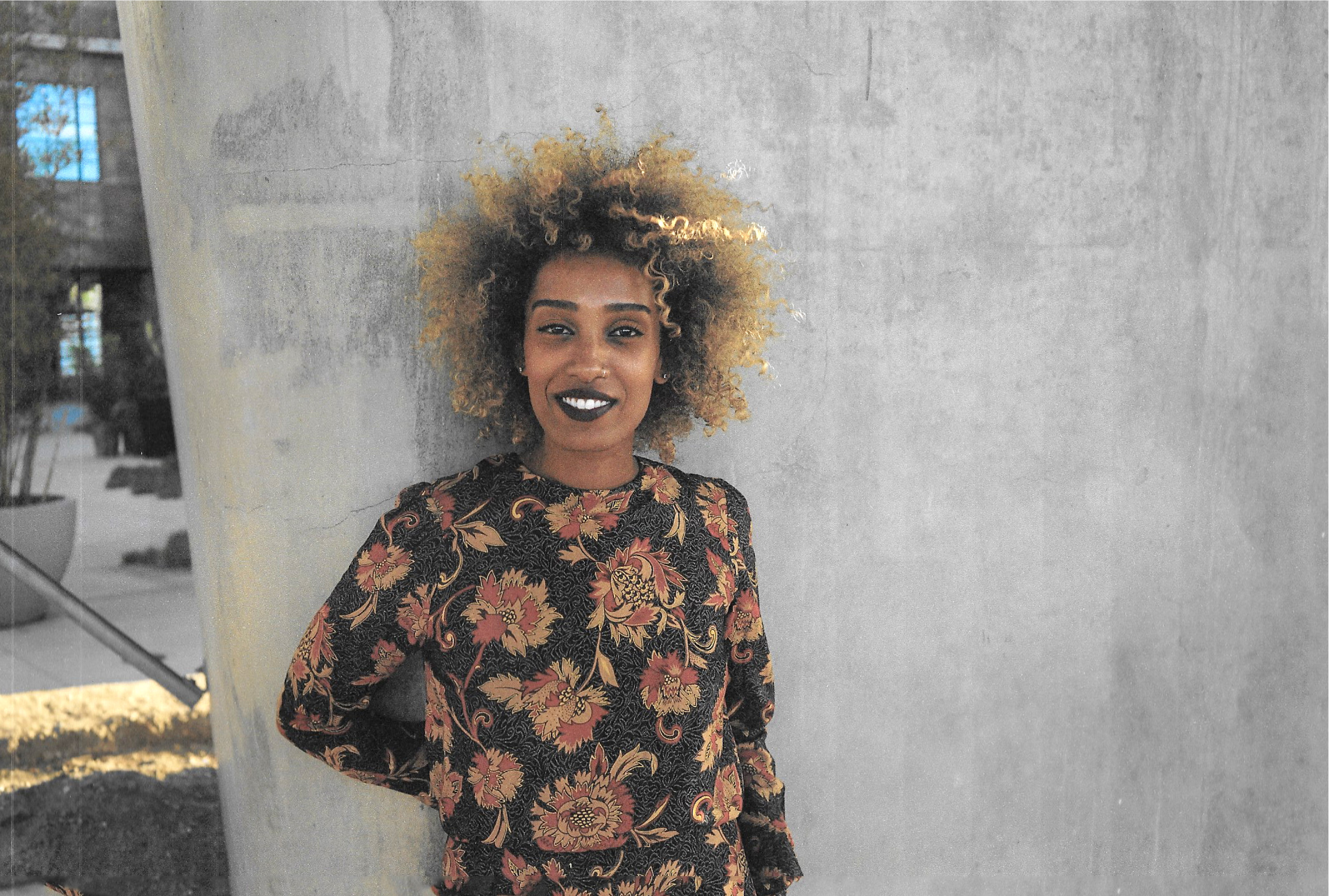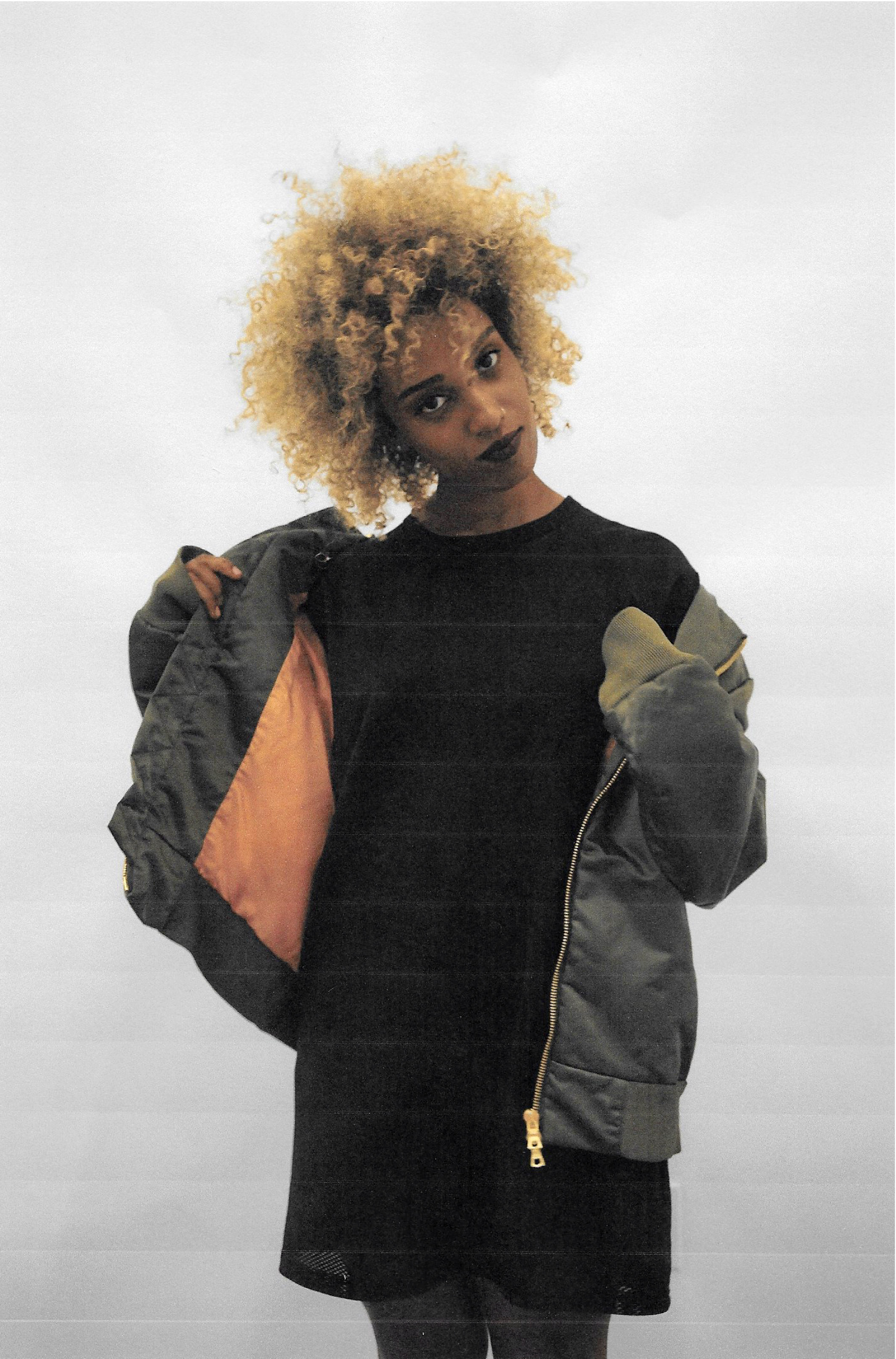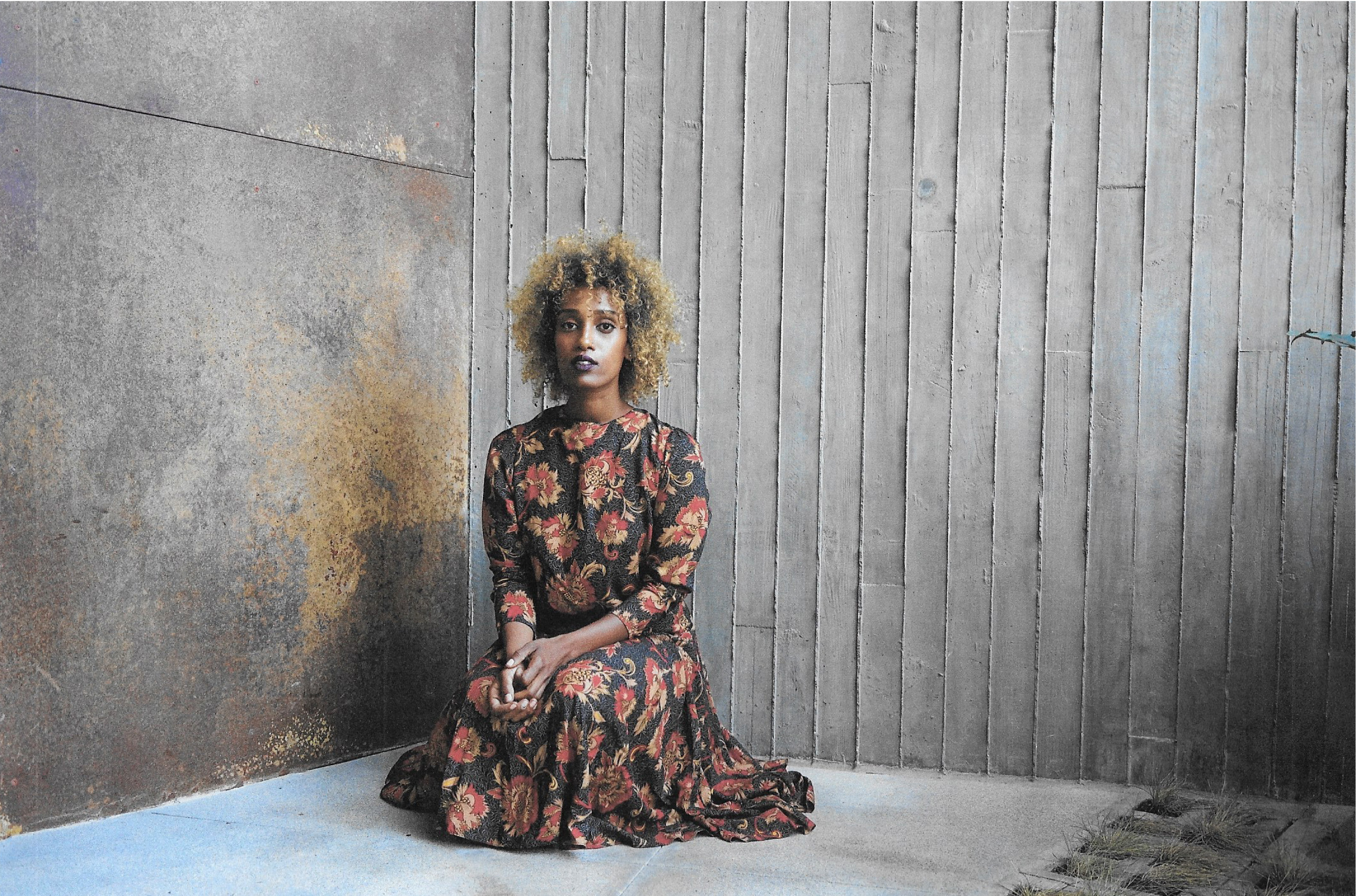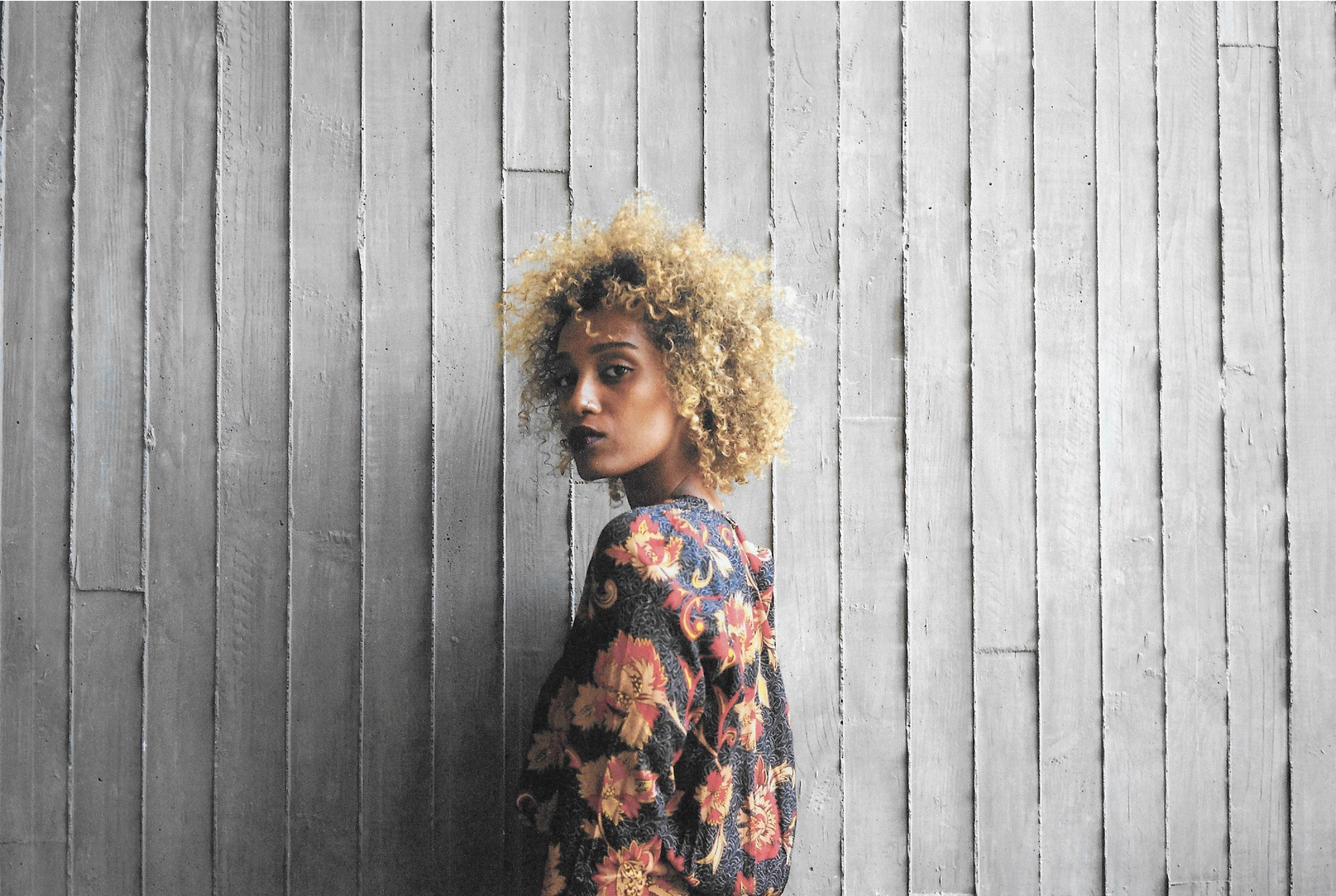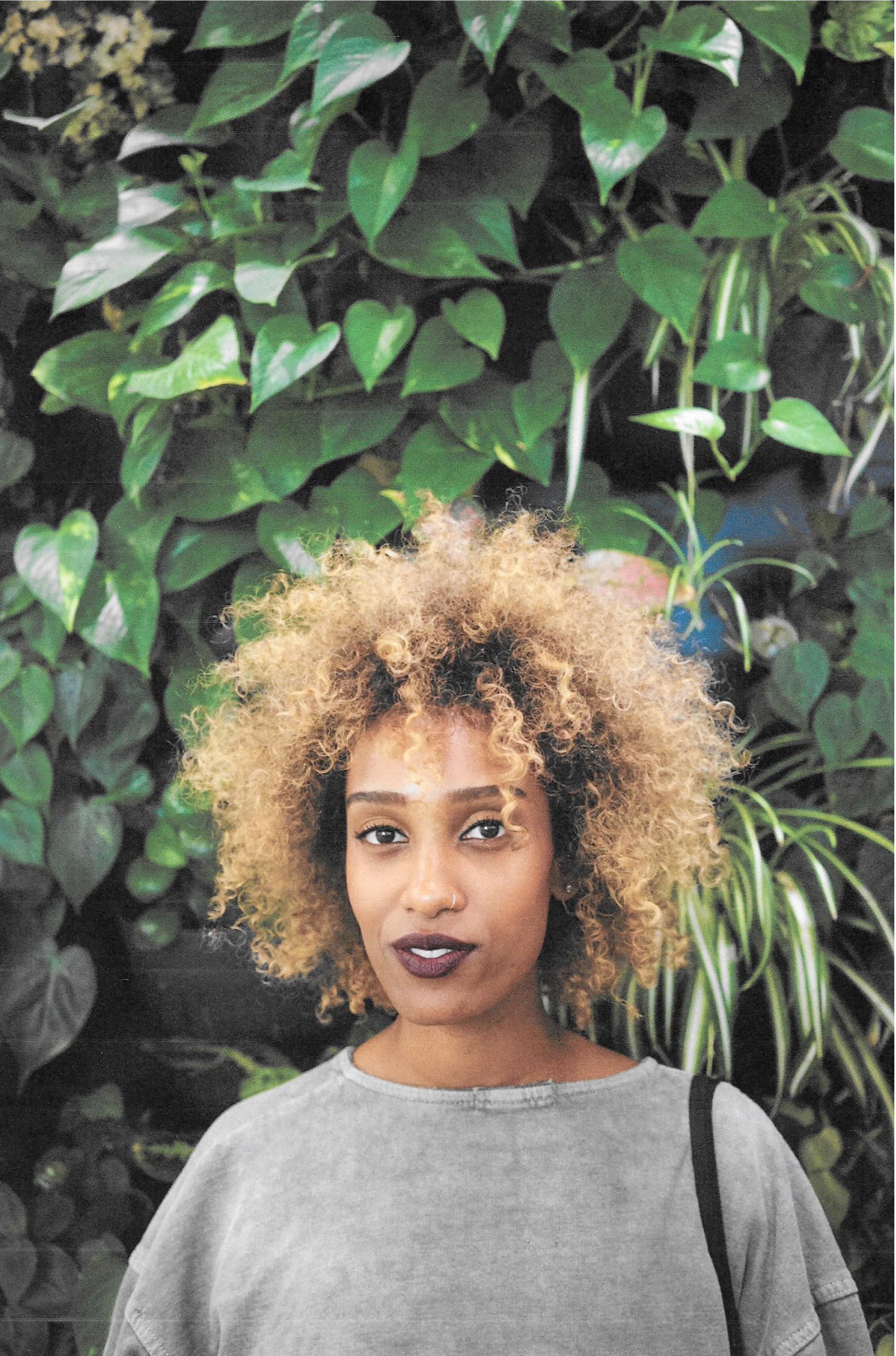 The Conservatory for Coffee, Tea, and Cocoa, sits beside St. Augustine Church and across the street from Sony Pictures Studios, a building that looms over this West Los Angeles neighborhood in a manner only comparable to Willy Wonka's Factory. Outside the cafe, I listen as a film exec cackles loudly over FaceTime, oblivious to the conversation between the two women in hijab sitting next to him. It's a Friday afternoon in Culver City and, as it appears, time is slowing down.
I'm here alone and thirty minutes early, a consequence of life in Los Angeles where a 20 minute drive can easily take an hour or more with traffic. My date is DJ Eden (pronounced Eh-den) Hagos, a member of the Soulection DJ collective, a NYC Afropunk star, and the subject of Vogue's recent article, "Meet the Afropunk DJ With the Best Natural Blonde Curls in the Business."
Eden texts me just before 4 to tell me she's parking her car and arrives soon after in a loose mesh dress, a sort of sports jersey that falls right above her knees. When I ask if she'd like something to drink, she pauses,"nah, I think I'm fine." This is Eden. Careful with her choice of words, she takes quick moments between sentences to gather her thoughts.
The more you get to know Eden the more this makes sense. As a DJ, Eden is heralded for her music selection and her ability to choose beats that nobody else can find. An Eritrean refugee from Sudan, Eden moved to San Diego when she was four speaking Triginya and Arabic. Today, she tells me how the TV at her parents' house is always playing Habeshan music videos. In fact, many of her samples were found digging through her mom's album collection. When her uncle gave her the Fugee's The Score album she began researching new music on her own. This followed her to UC Santa Barbara, where she started a "foreign exchange" of trading CDs with her classmates.
On her Soundcloud, Eden always posts her playlists and asks her followers to "show love" by researching the individual artists. In one mix, you'll see artists ranging from Robin Thicke to Knx, Alexander Lewis to Emoji Girl. "From the start I knew that what would help me stand out would be my selection and the fact I had music no one else had," she says. "I wanted to educate listeners."
Two years since her first release,"Feelings," Eden's sound has only grown increasingly intricate. On her most recent "Elsewhere," she incorporates soulful beats and 808s, using vocal samples that nod to modern R&B. With percussive textures drawn from soul and punk samples, she creates a sound reminiscent of early 2000 hip hop. Albeit with a new twist.
Through these past 11 mixes, her fan base has remained loyal to both her music and her style. An avid vintage collector, Eden is praised for her balance of masculine and feminine details. During a set, she'll opt for a high street men's jumper but with heels and red lipstick. "I take my sets very seriously and Ima bring it," she tells me. "And the one thing I want you to focus on is not how I look and what I'm wearing." She's intent on remaining modest on stage, covering her chest and arms as much as possible. "I don't wanna over sexualize myself," she says, "but I'm also nude on the cover of one of my mixes." The nude she refers to is a painted image, and in her mind, an extension of the creative process that was the mix itself.
Acknowledging that she's had a surge of public interest lately, Eden explains how the photo shoots and social media weren't really her forte when she started out. "My interest is solely 100 percent, Eden Hagos is a great fucking digger and she has crazy selection." In terms of changing the misogynist culture that is the music industry, Eden believes it'll take the voices of female artists like herself to change the oppressive environment. "I just want to be respected for my craft," she says. "And I want females to be respected for their craft if they're in the industry and actually bringing it."
When Afropunk begins this weekend, it'll not only be Britain's first Afropunk festival, but will also be Eden's first time in the country. First thing on her list? "I'll hit up a Habesha restaurant for Injera." She's also keen to connect with other artists. "I'm into the whole grime sound out there," she tells me. "I love Skepta." Another plan? A visit to the original Topshop.
When it's over, Eden hopes she can spend the next year exploring other passions such as fashion and philanthropy. "I'm really interested in music, technology, and science," she says. "I want more females in those areas." In terms of music, she plans on producing her first big body of work, expanding on her skills as a DJ. "My main goal is to travel to other countries that have a sound that hasn't been introduced," she tells me. "I want to go hear those sounds and sit down with those people and touch those instruments and record those sounds."
With that, Eden's alarm goes off, signaling that her parking meter has expired. We drive together to the nearby plaza for a photo shoot, the DJ immediately plugging her phone in to the speakers thorough the aux cable. When we arrive, she hauls her own suitcase out of the trunk, showing me how she cuts her dresses to fit her shape. After doing her make up in the bathroom, she tells our photographer exactly how she wants each look, making sure to incorporate her laptop in one shot. As it transitions to evening and Eden has to drive to San Diego to see her parents, we exchange numbers with Eden thanking us and suggesting we collaborate again.
By 7:30, we're driving out of the parking complex, stopping at the gate with our ticket. "You want a receipt?" the man asks. "yeah, Ima bill that!" Eden laughs. He hands her the receipt, but not without a final comment. "I love your hair."
Words by Sophia Jennings
Images by Tommy Nowels