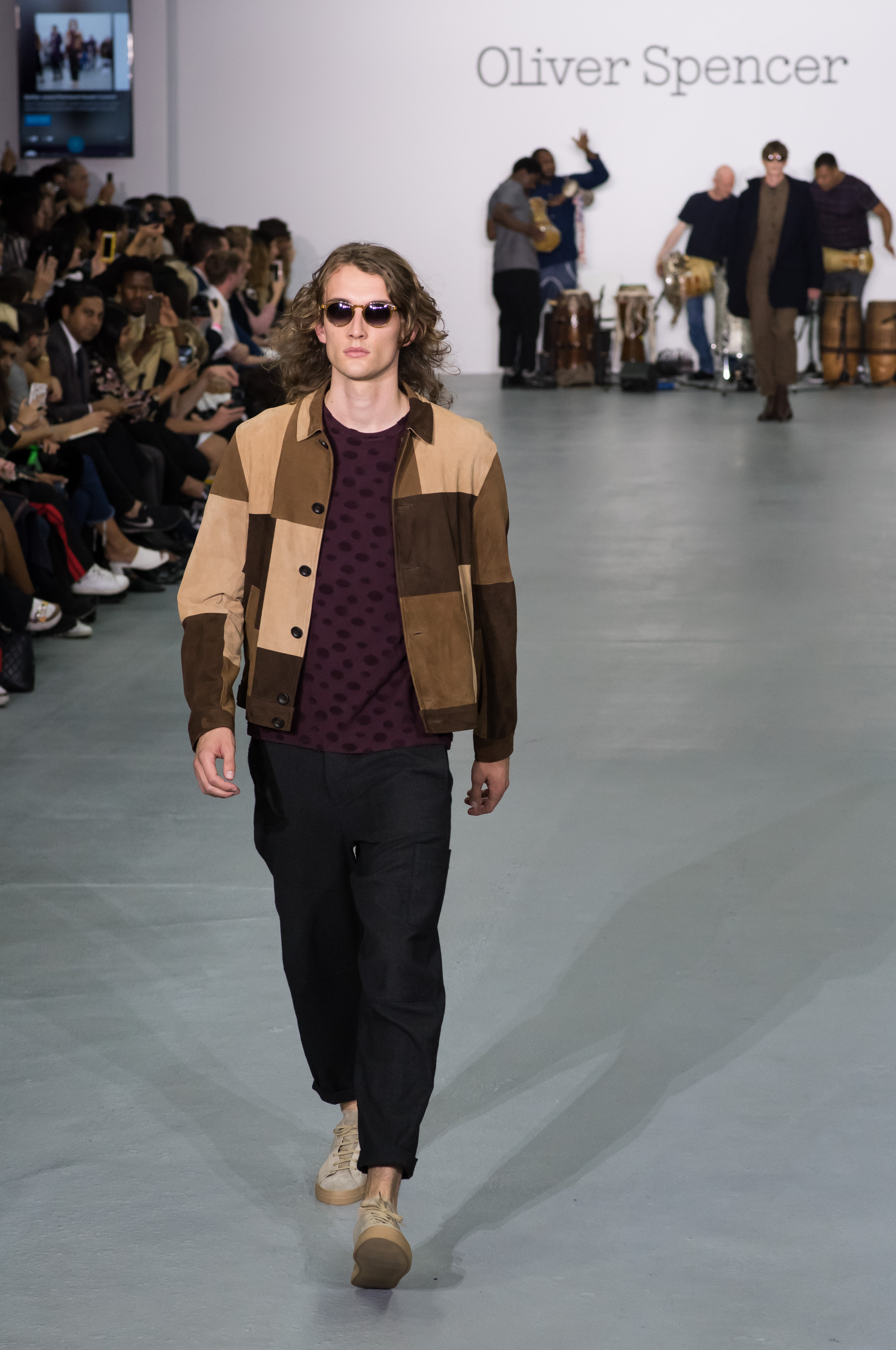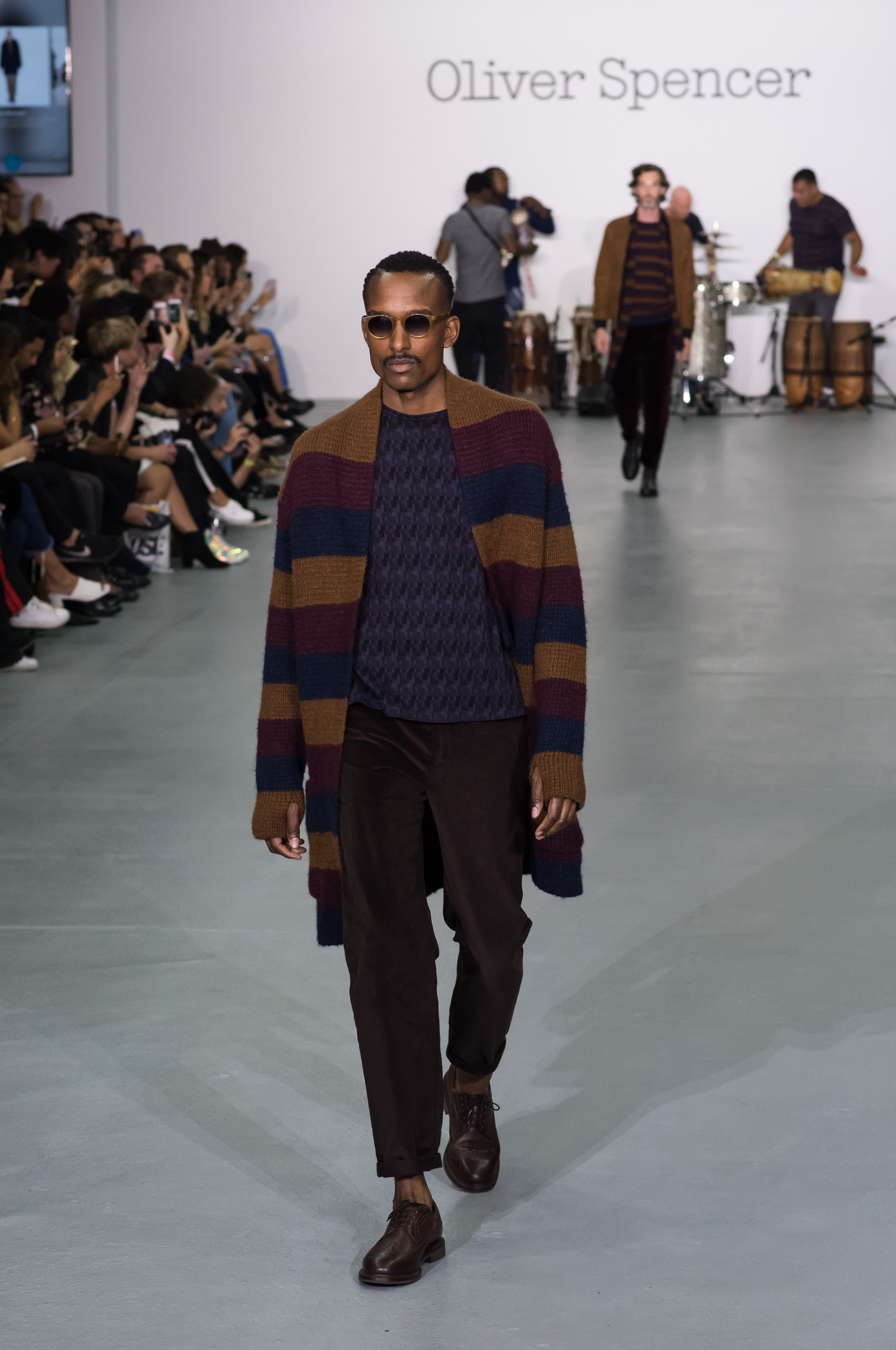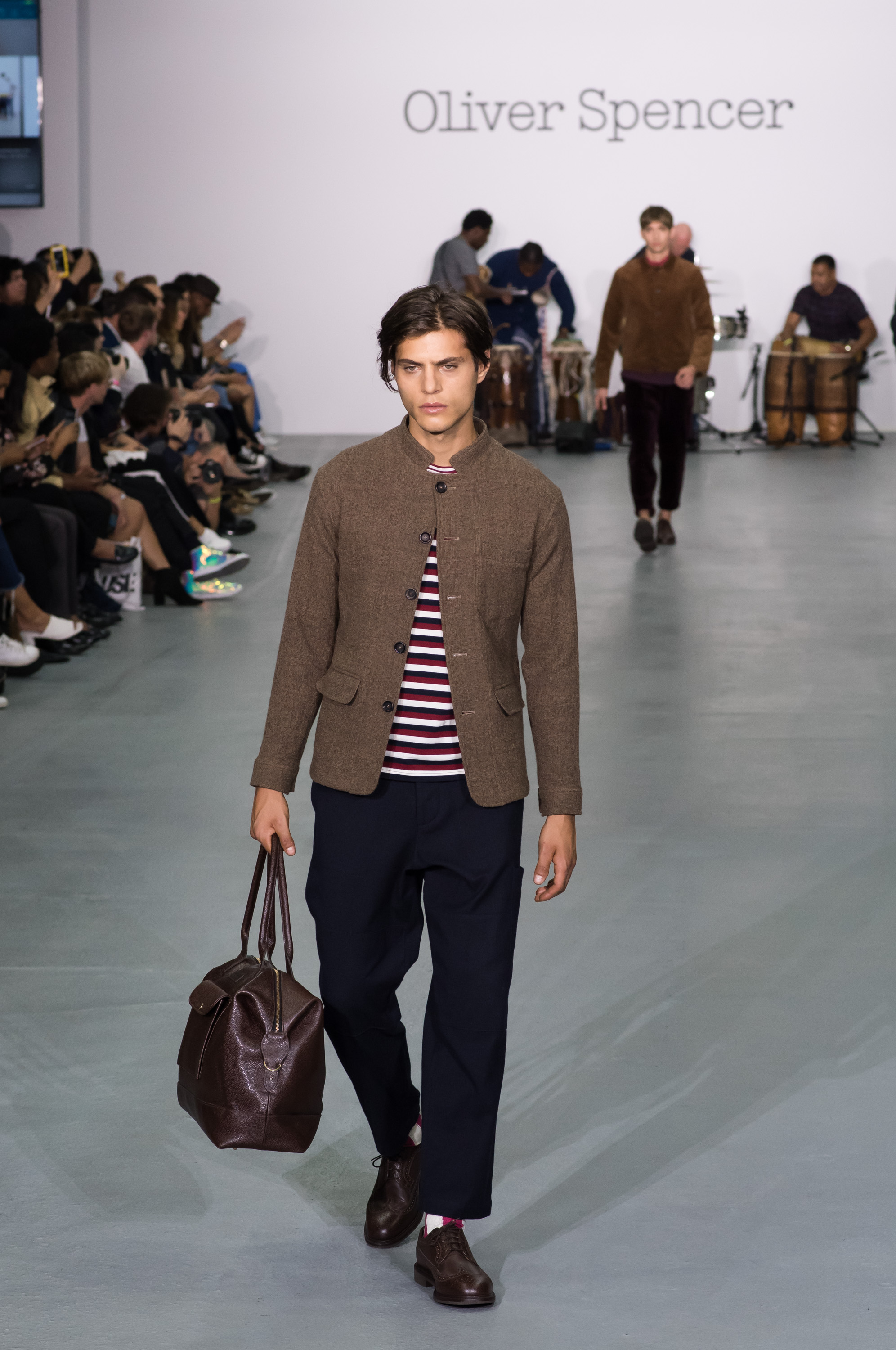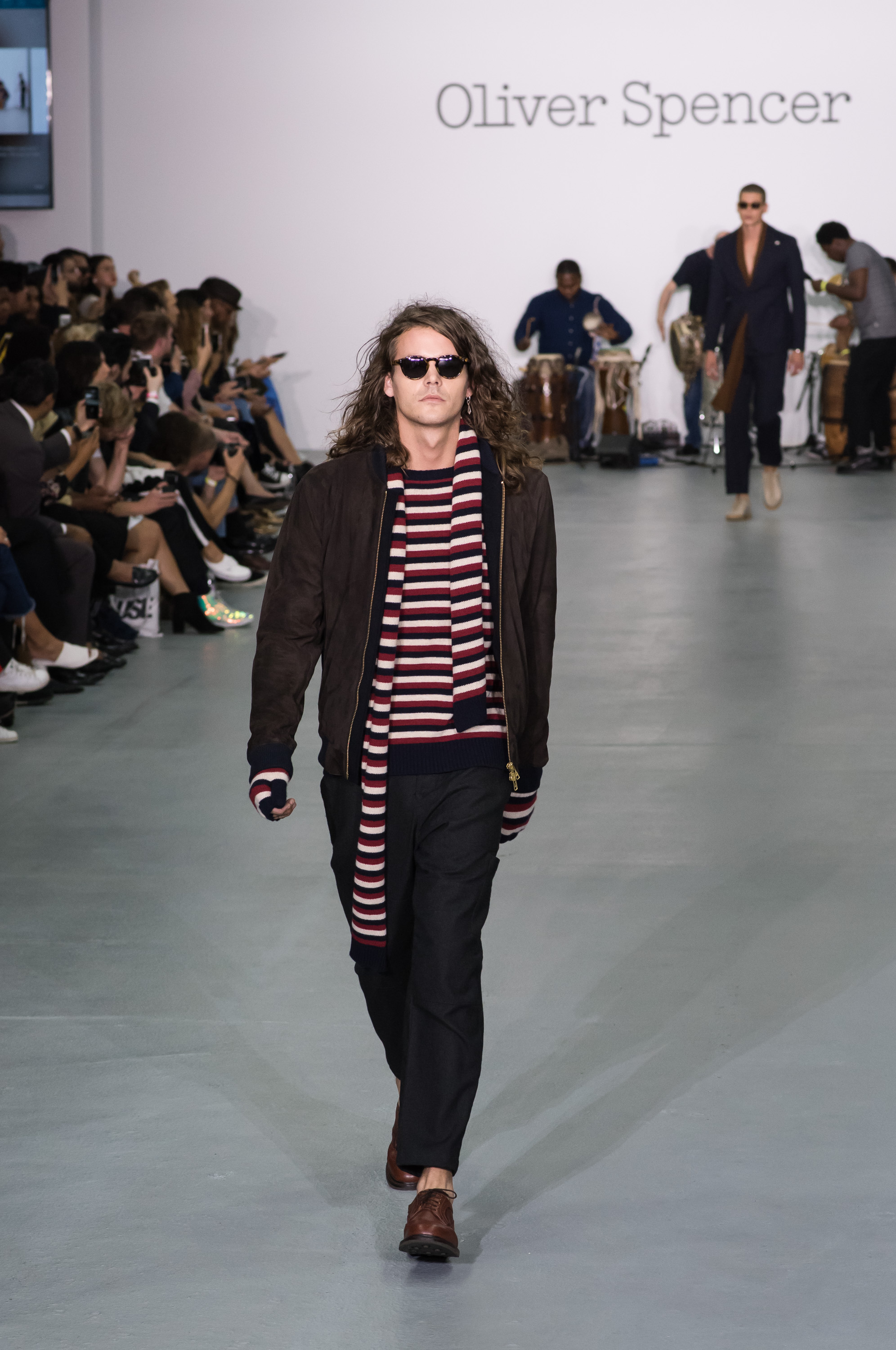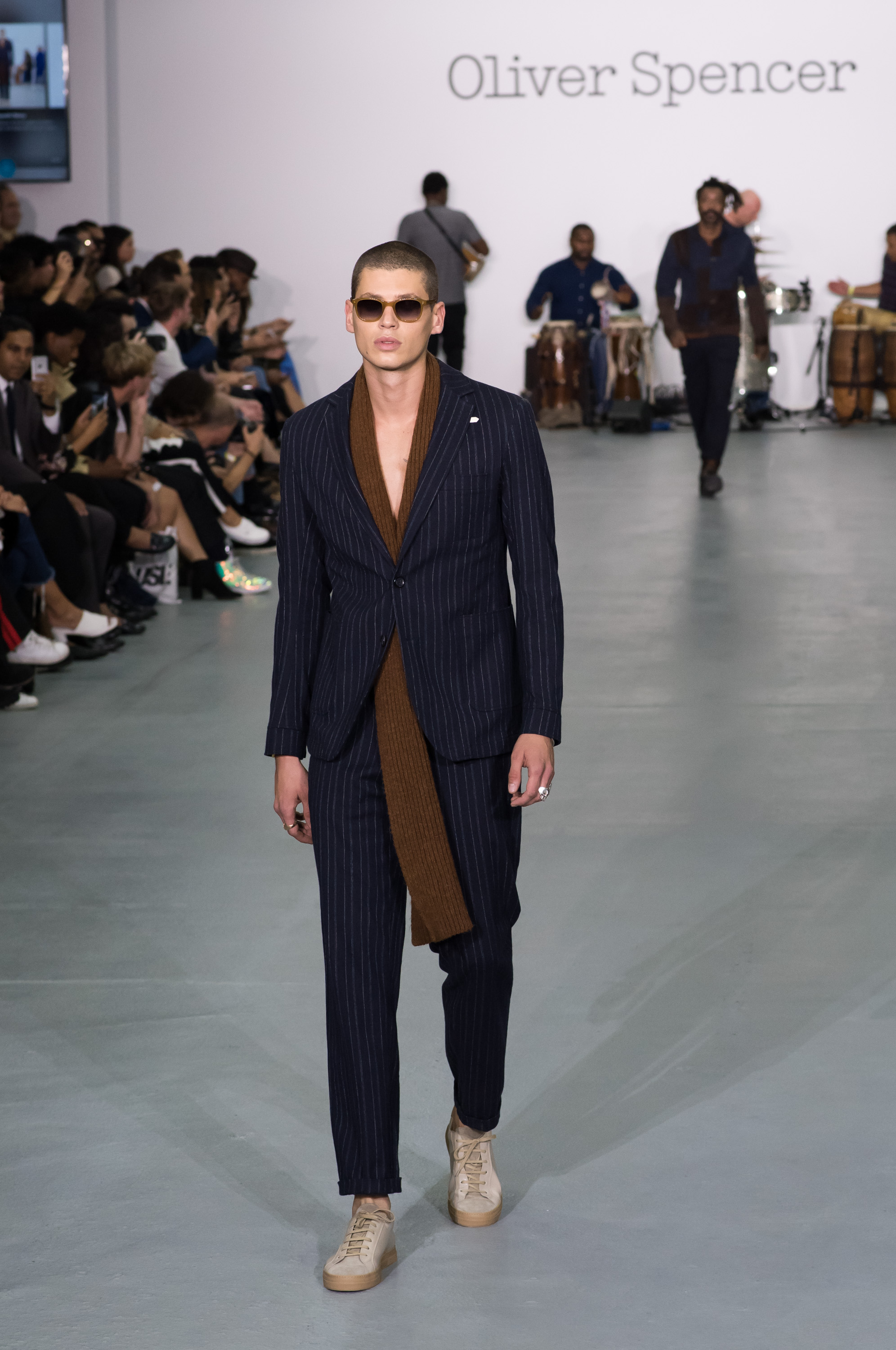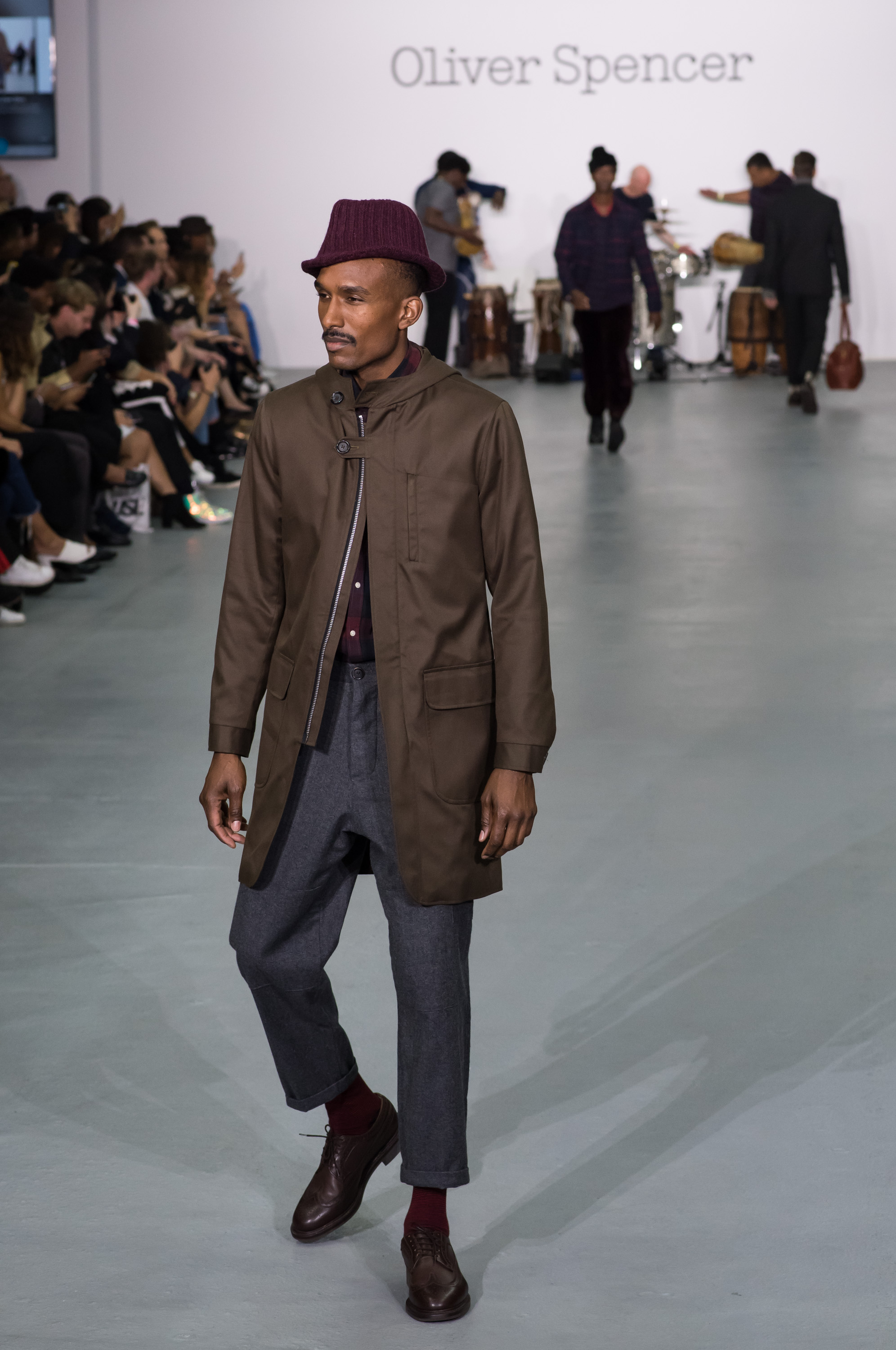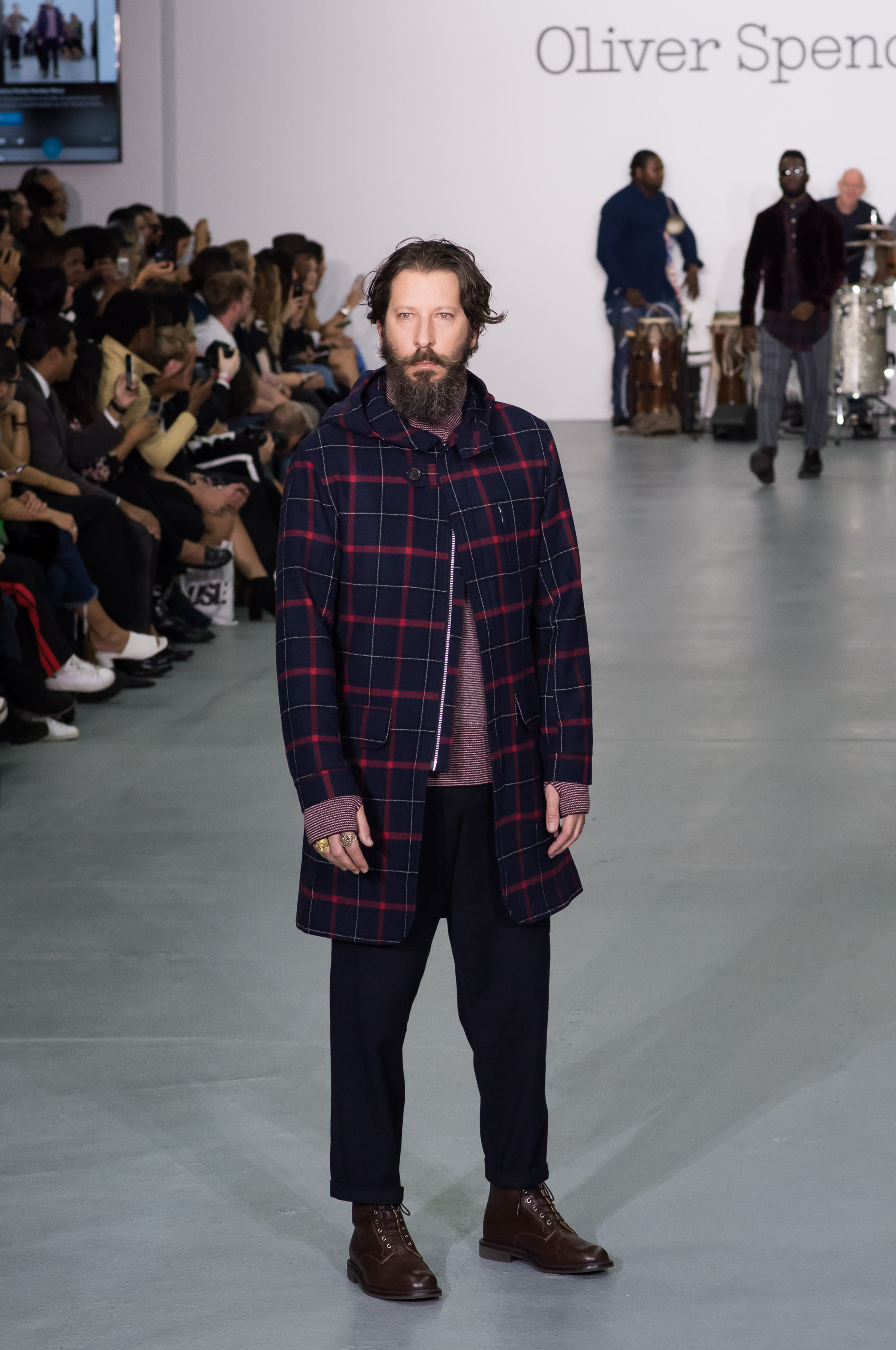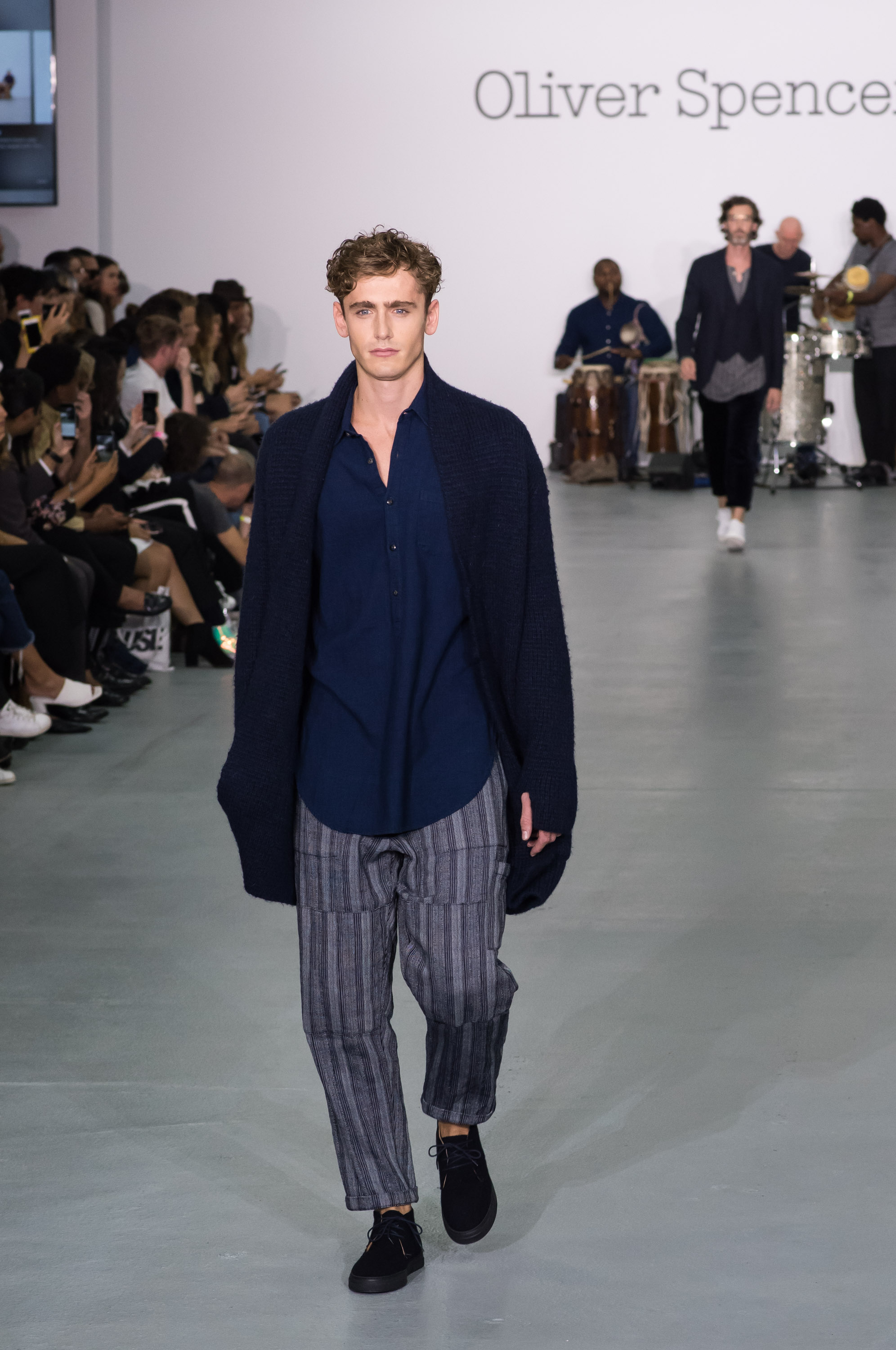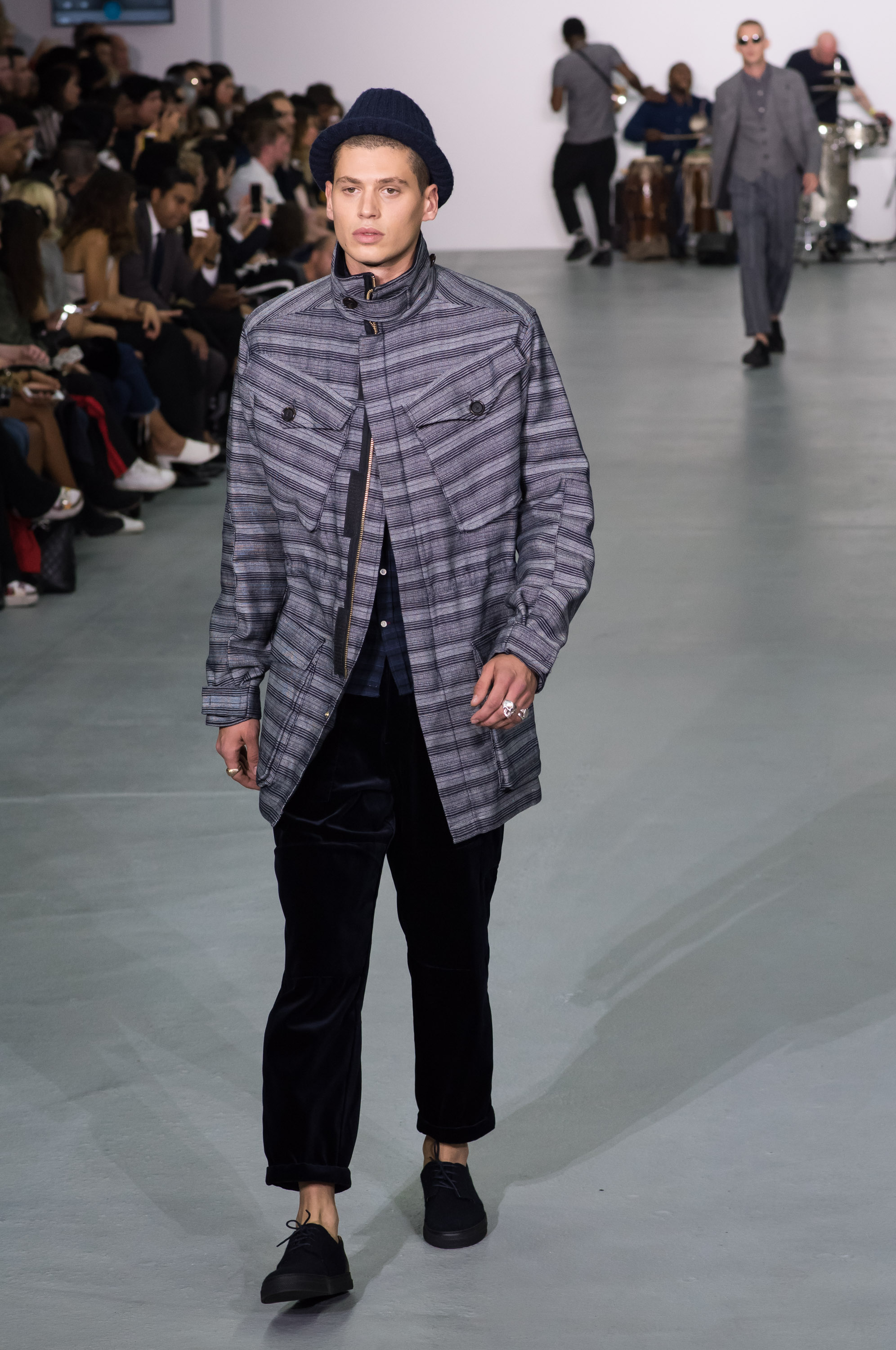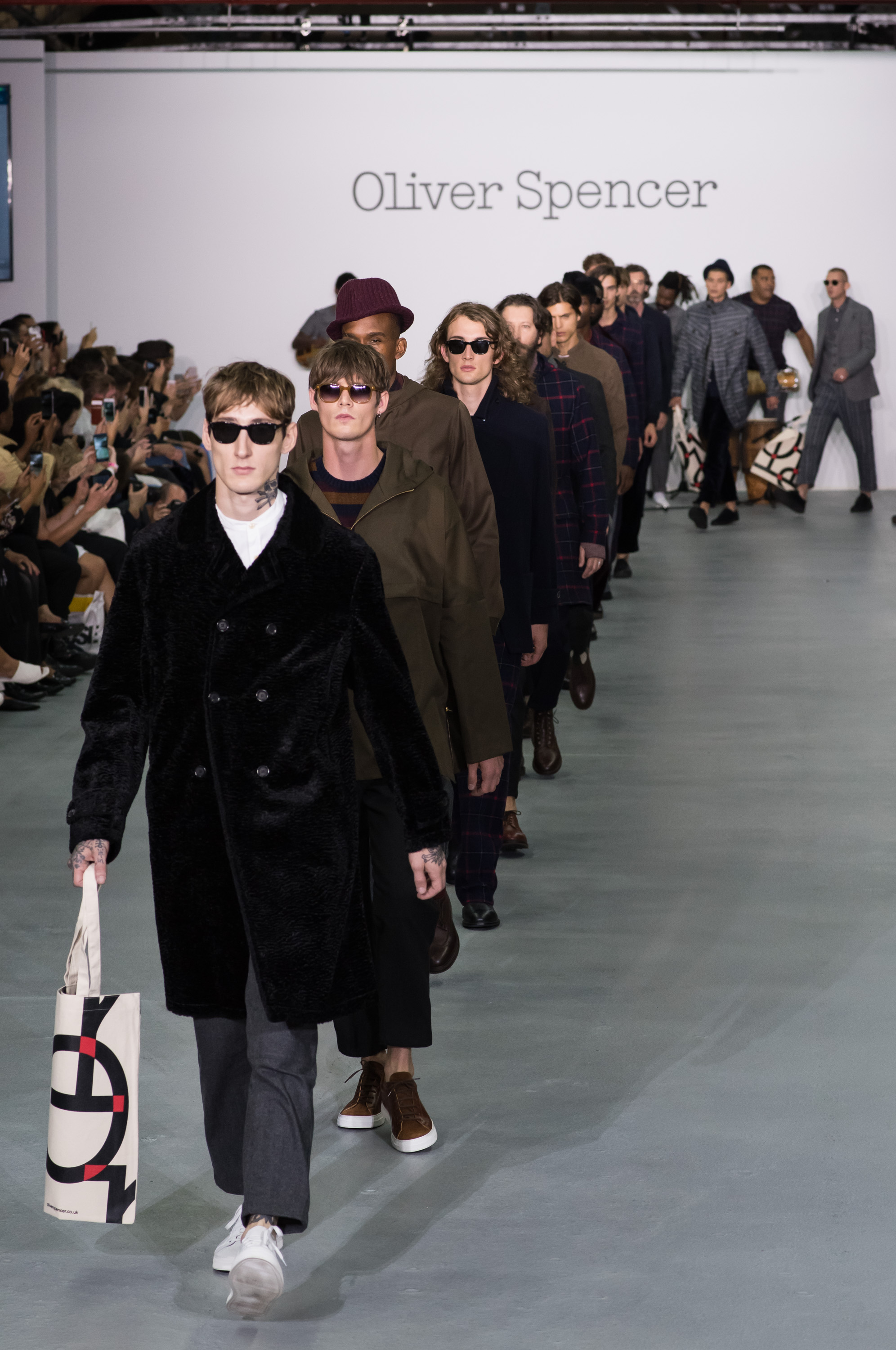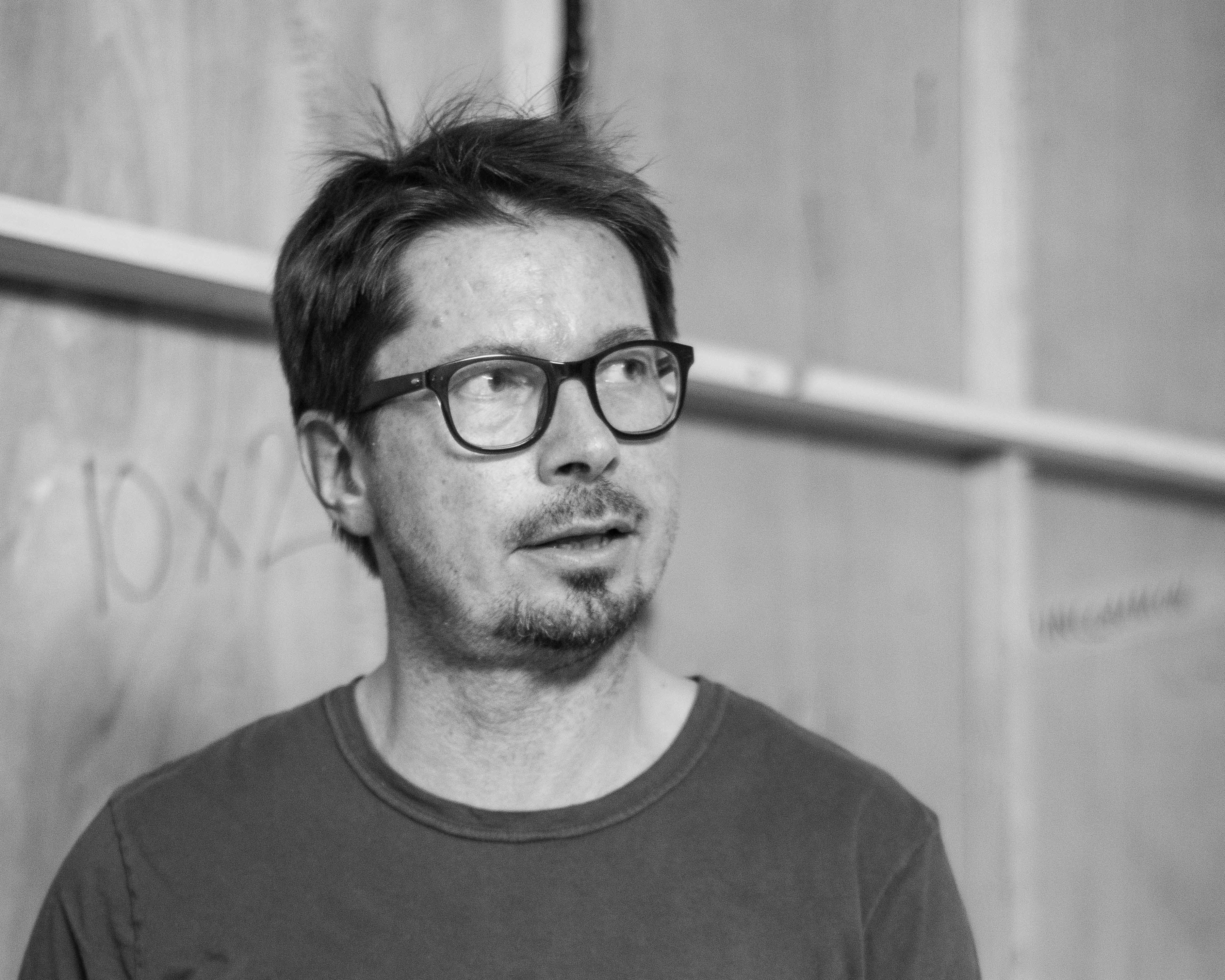 In a turn of events, it was the theme of menswear that closed London Fashion Week, in a fury of drums, ready-to-wear and old school chic. Who was it that closed the week this way? Well of course, the renowned Oliver Spencer. Not only this, but the designer was one of the first this week to fully engage with the 'see-now-buy-now' movement which is now storming the industry, with the use of social media platform 'Vero', in which the audience were able to instantly take a photo of the look with the given app (if downloaded) and buy through the platform.
Clever huh? What was also clever and completely in line with the Oliver Spencer brand image, was the use of menswear staples (the bomber jacket, the pant, the suit, the T shirt) for the entire collection looks, yet with beautiful high-quality material and an easy transitional colour palate that allowed the looks not only to worn for spring/summer, but also for autumn/winter. Accompanied by a live drumming band, the models showed how the Oliver Spencer man is one who is confident is his style, cool and understated, but yet nonetheless aware of the quality and cut.
The question lies however, is it time that Oliver Spencer develops a womenswear collection that could attract the same attention of his menswear? Was this the perfect time to reveal to his audience a new direction of the Oliver Spencer brand? All in all, the closing to this spring/summer 17 fashion week did cleverly draw attention to Spencer's new menswear debut and showed why he is not just a designer but also a business man, a man aware of what his consumers actually need, rather than what they think they want.
Words by Jasmine Banbury
Images by Andrew Gough