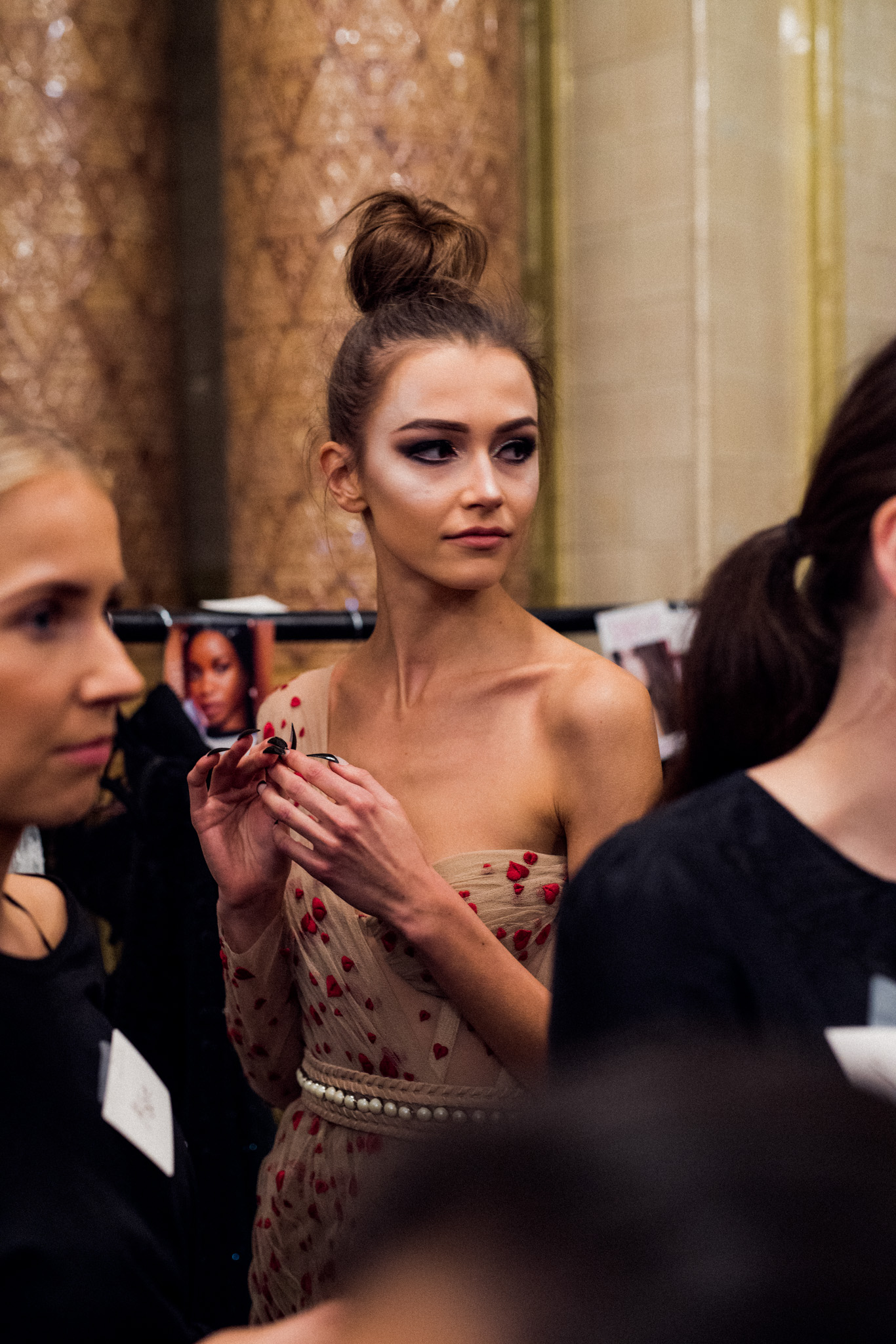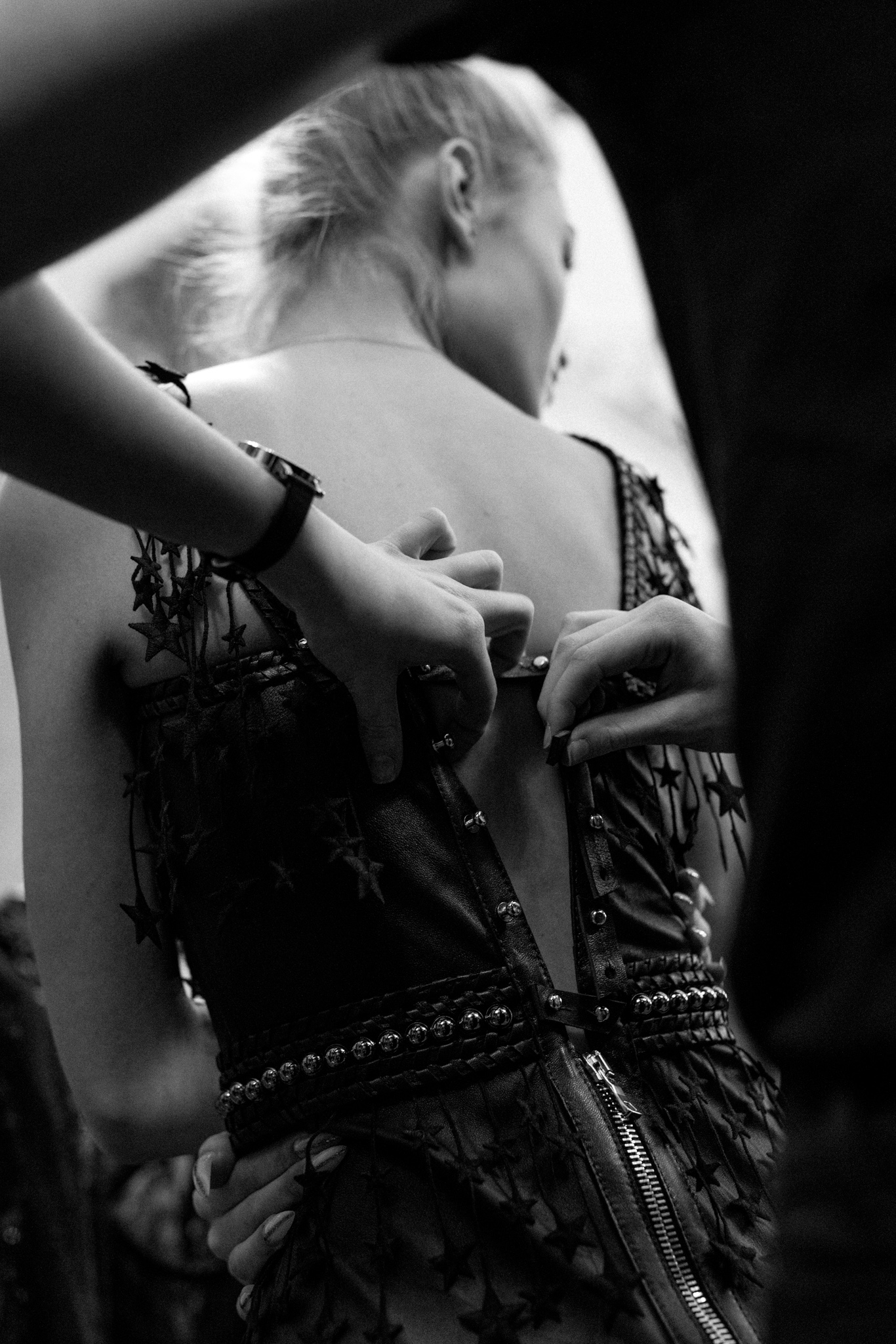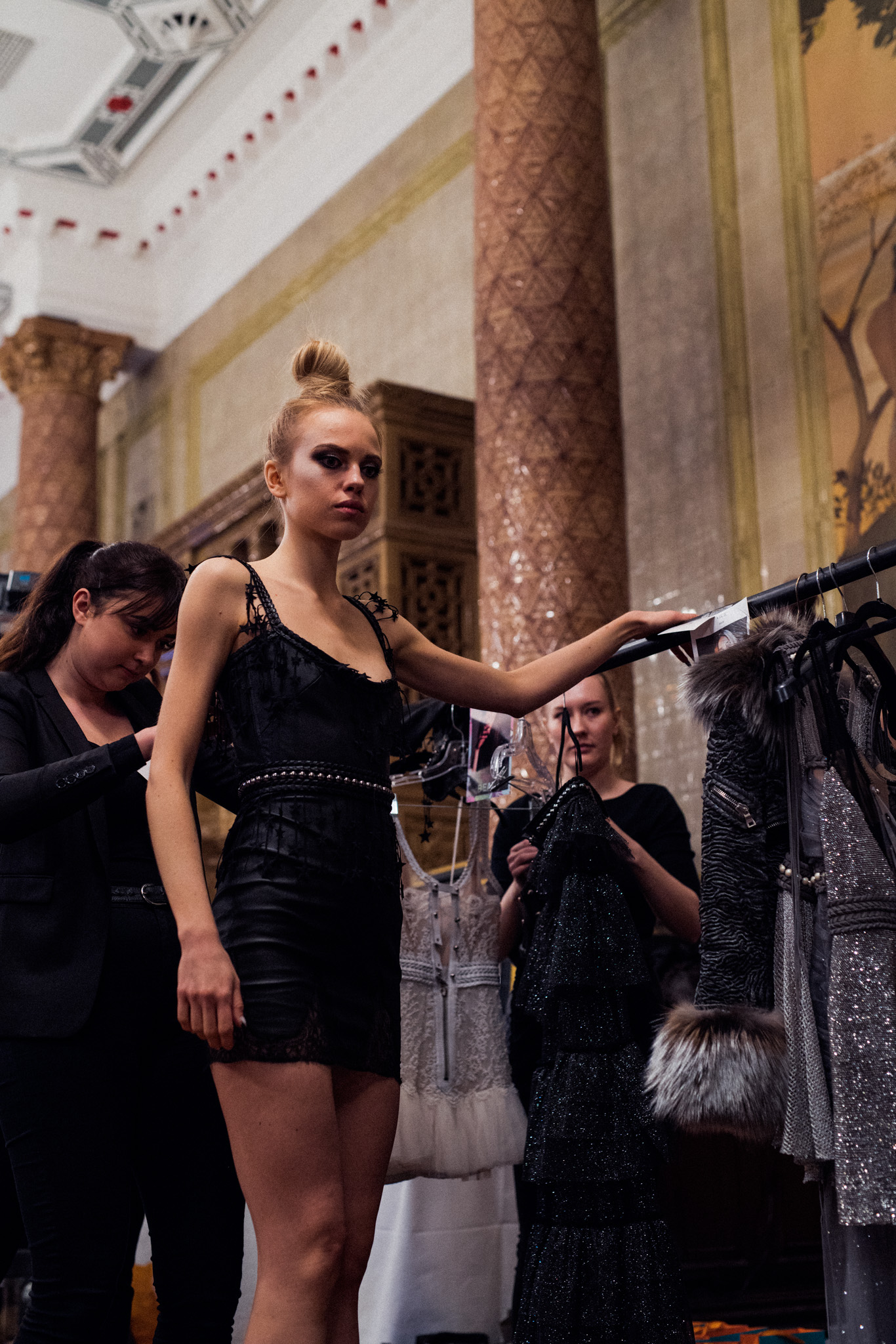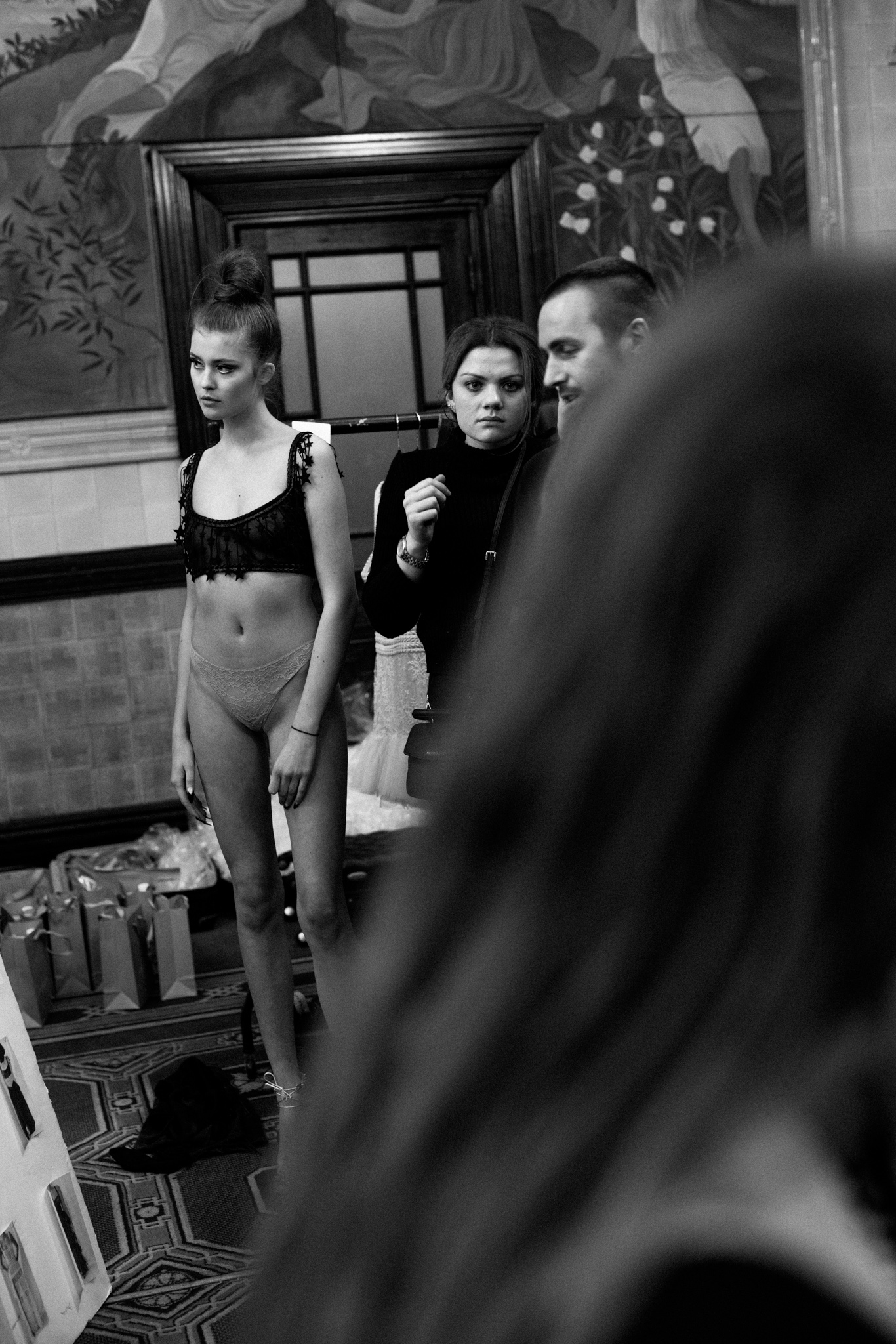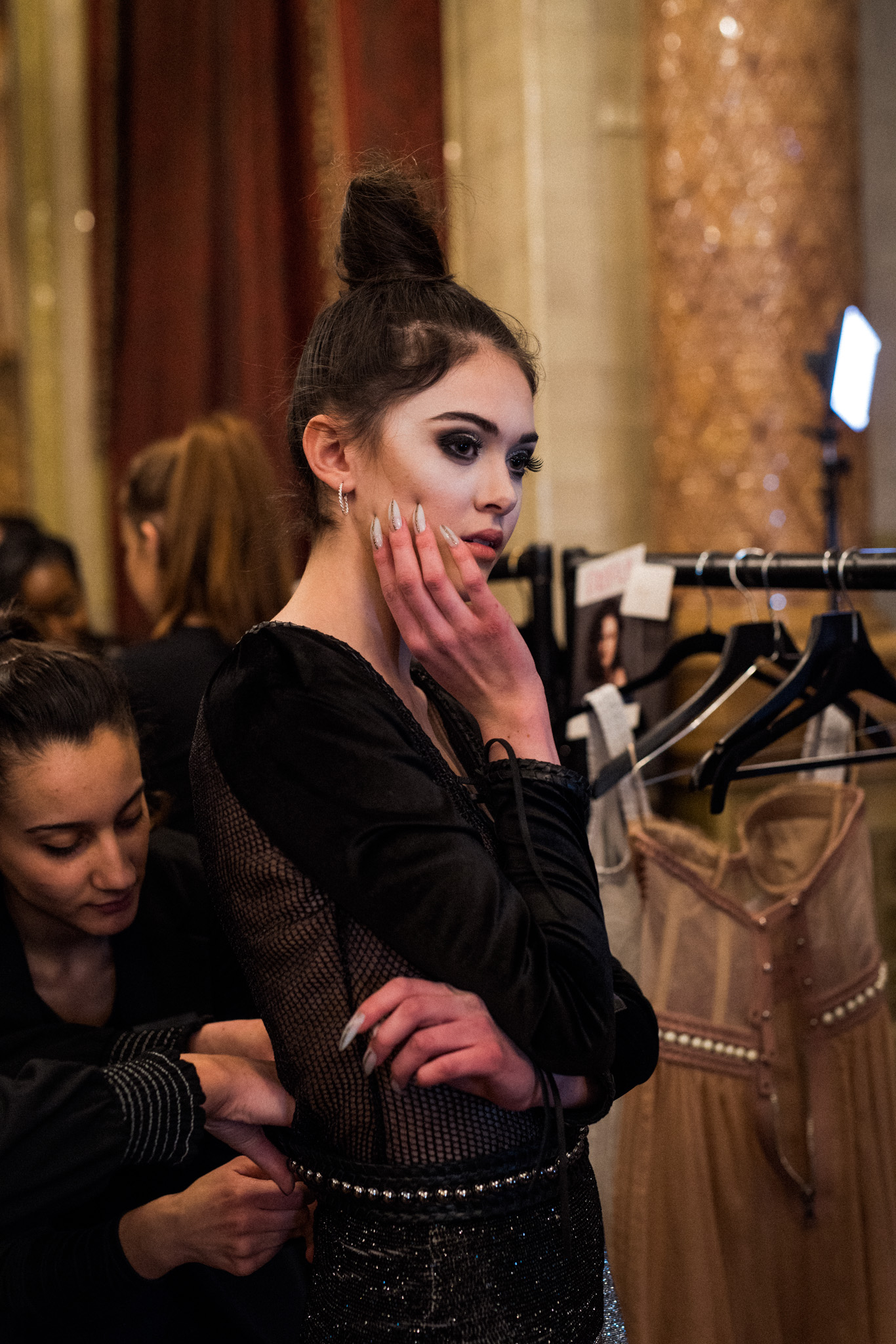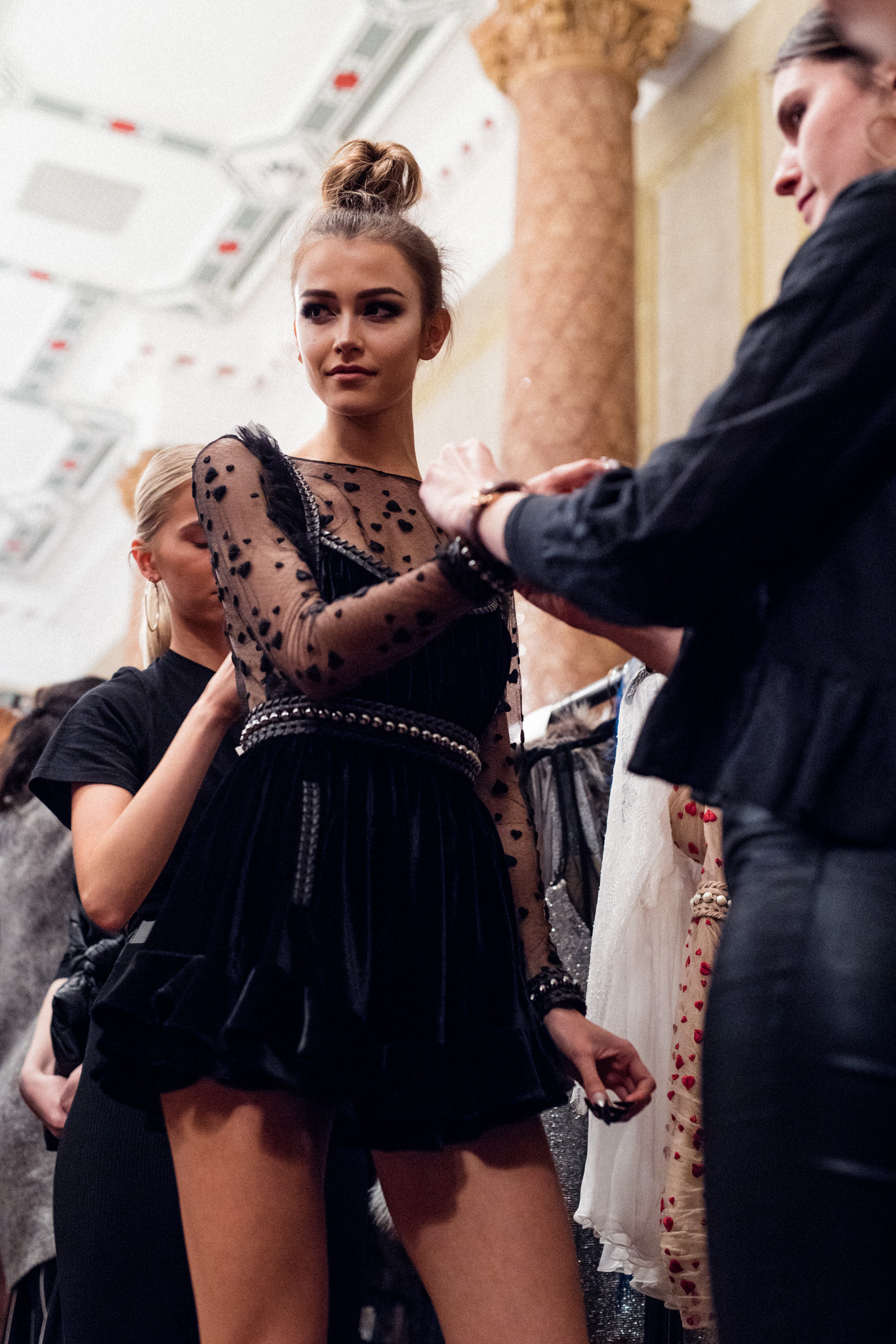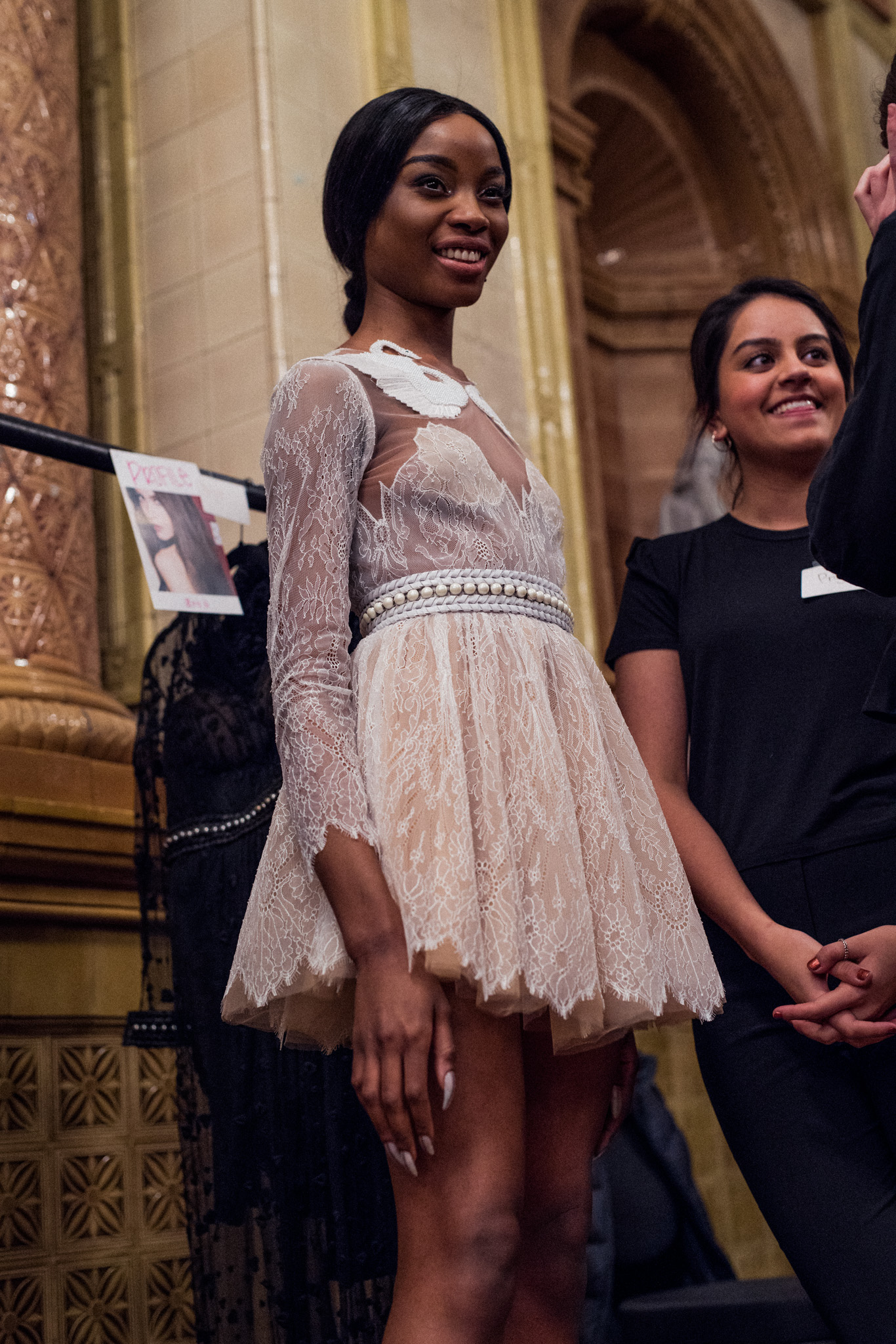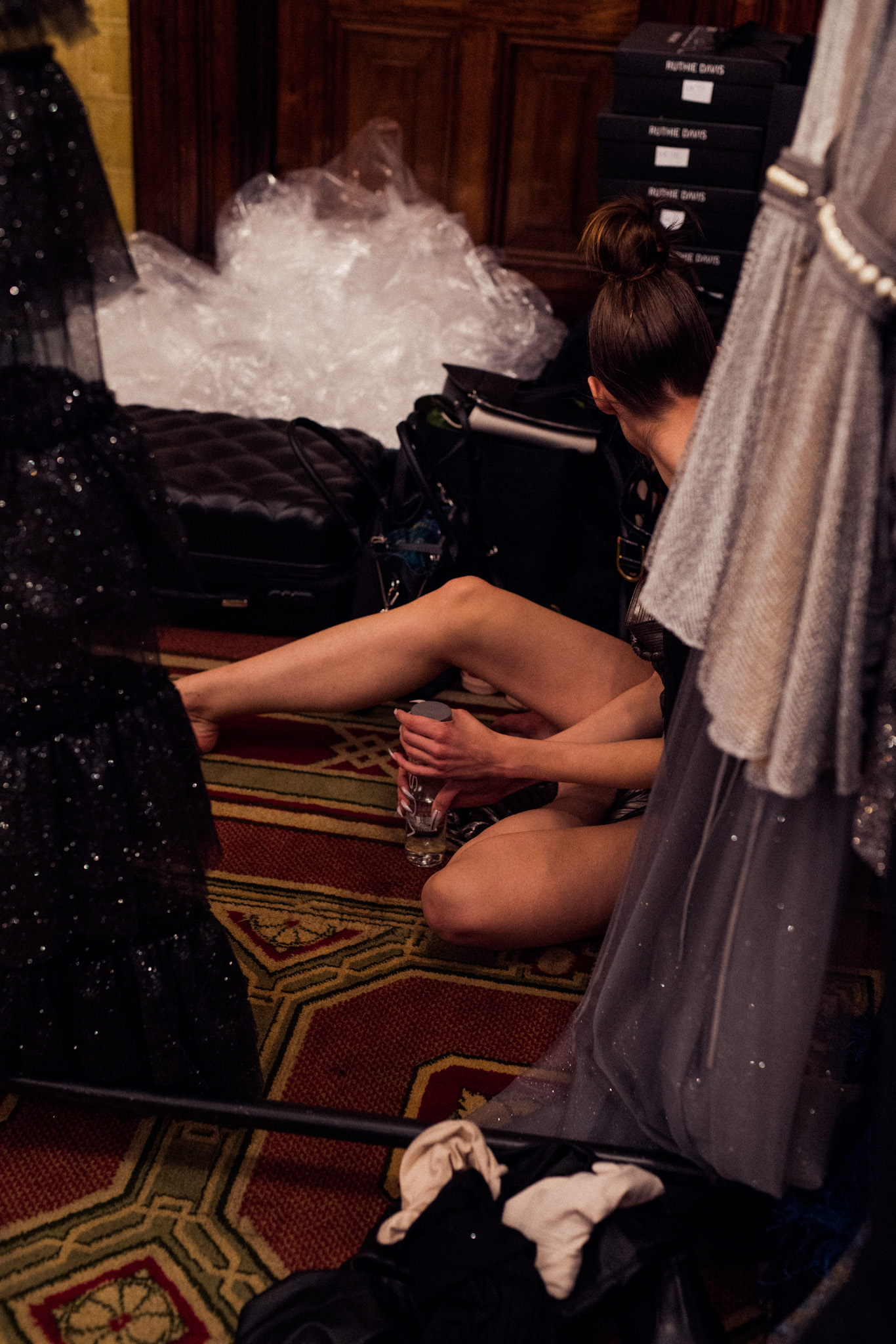 Aadnevik's AW18 Show, presented at One Whitehall Place, harked back to a more traditional show format evocative of the collections classical inspirations. The collection, and the show itself, undoubtedly displays 'Swan Lake' influences and this whimsical tone is seamless throughout the garments. The luxury brand is represented in the simplicity of the show that contrasts against the illustrious collection. There is clear evidence of opulence, sensuality and darkness which remains a driving force for Aadnevik.
The use of layering fabrics draws attention to the most sensual parts of a woman's figure. The designers motive, to highlight the female silhouette in an elegant manor, is omnipresent throughout the collection. Each piece shown was a statement piece however the collection is cohesive and assertive in its motifs. The use of embellishments only enhanced the fairy-tale like theme of the show. The embellishments tactfully caught off the lighting and highlighted the detail that went into each handcrafted piece, indicative of such an experienced atelier.
The colour palette in this collection was vast and contrasting. The use of reds and blues against black whites only made the show more exciting but the collection more versatile. The collection is not solely made for winter or summer but is timeless. This collection is true to Aadvenik's blend of ready-to-wear dress and luxury.
Photography: Sanne Glasbergen
Words: Melissa McDonald