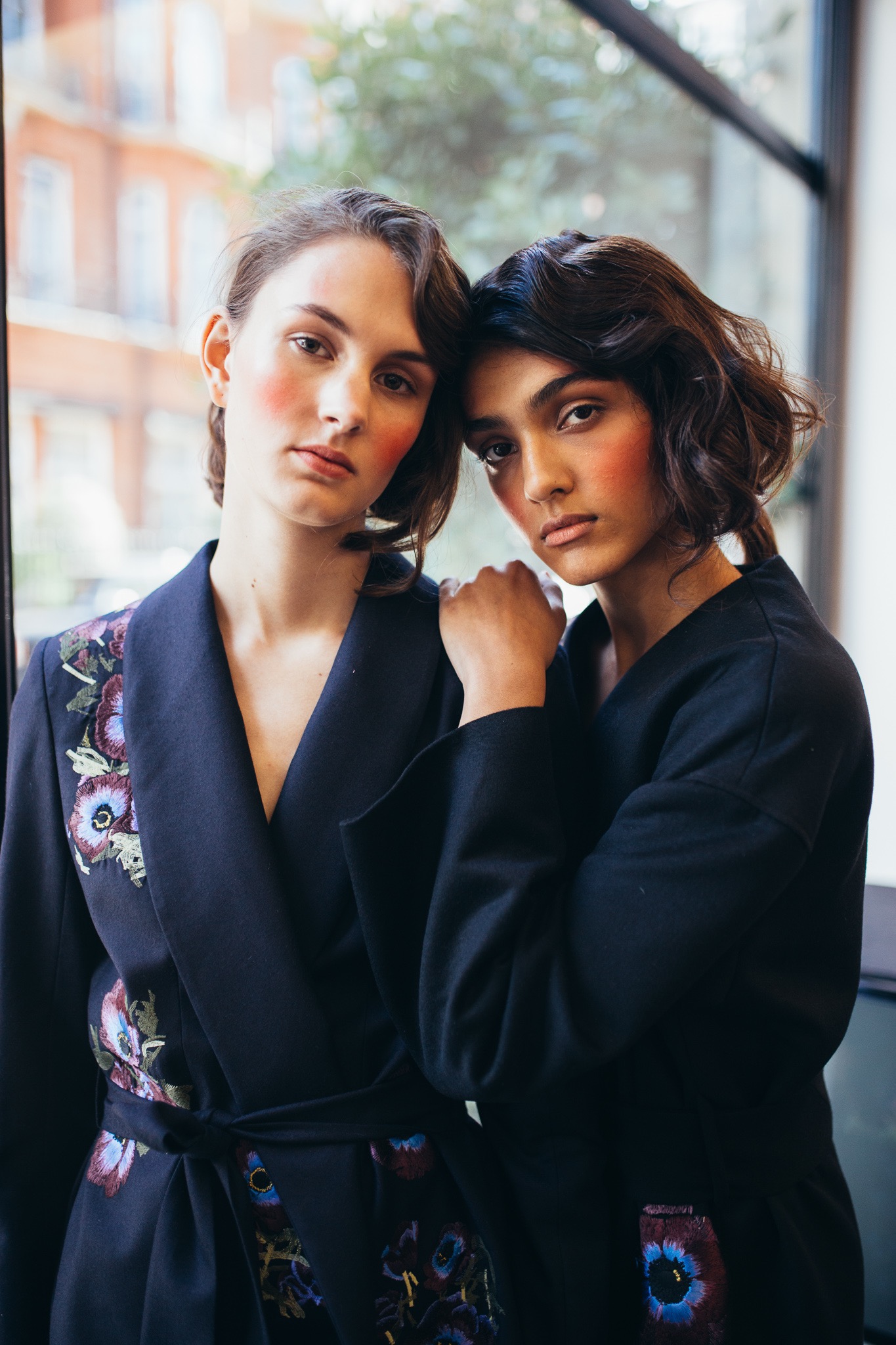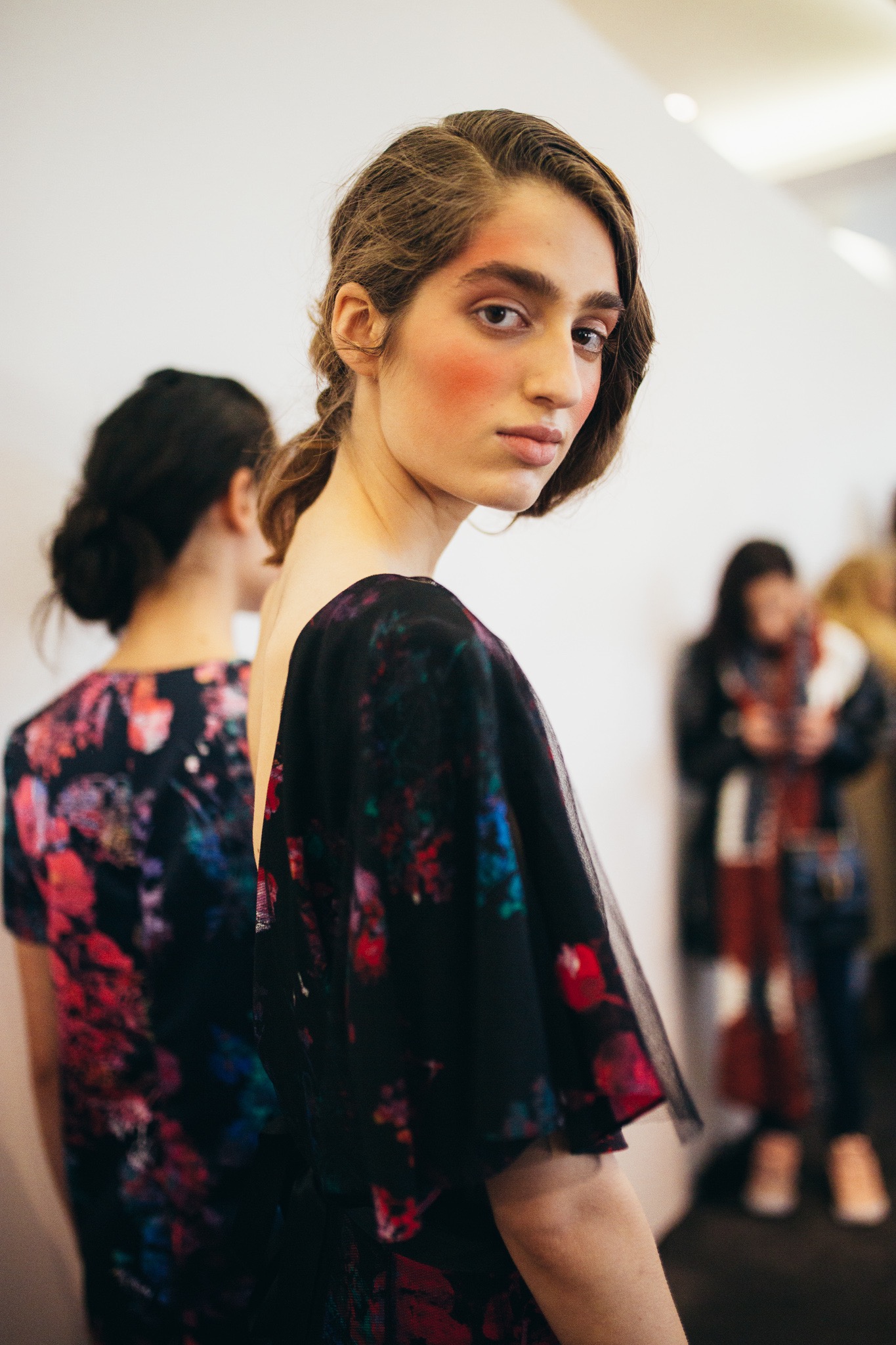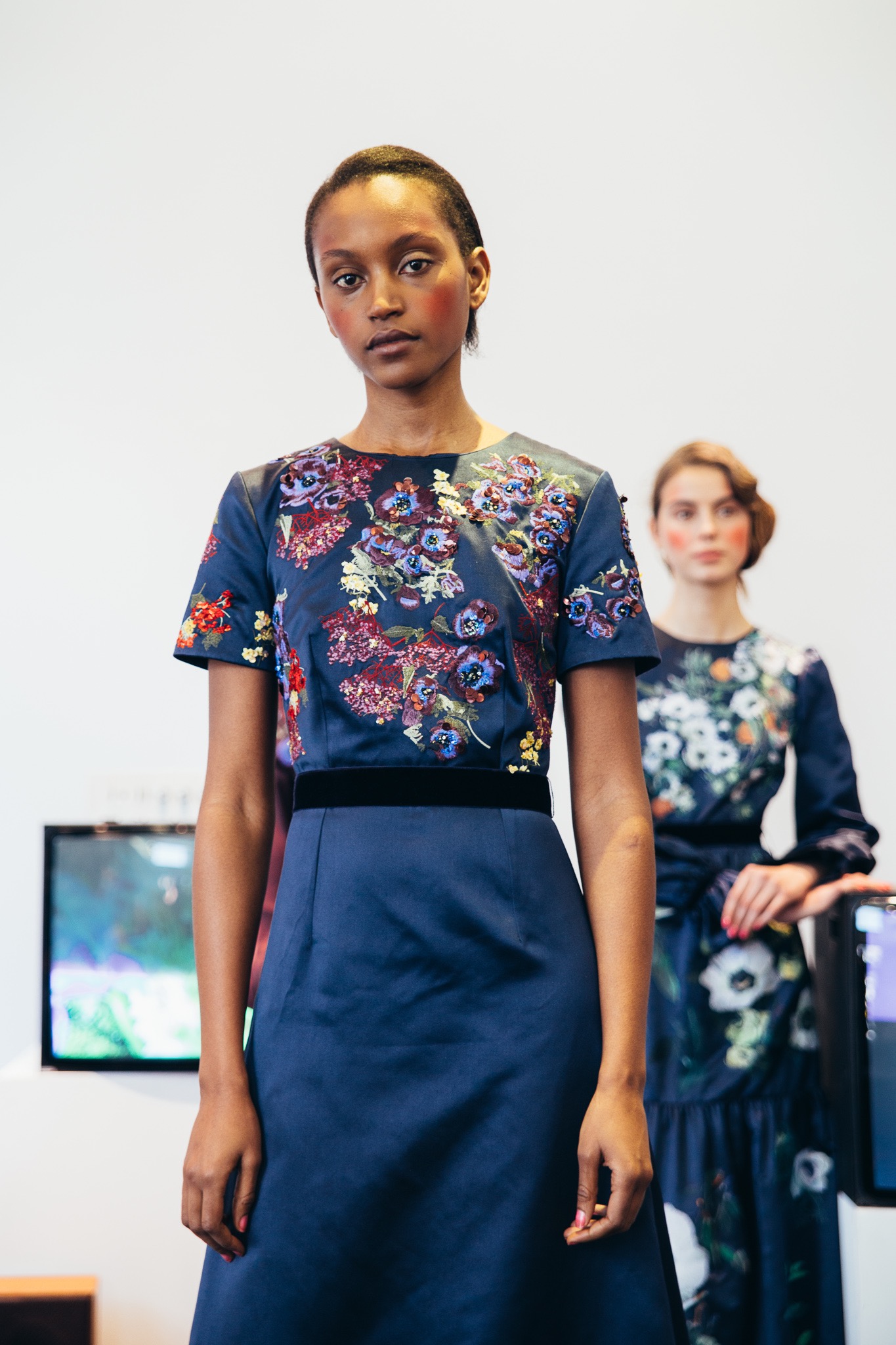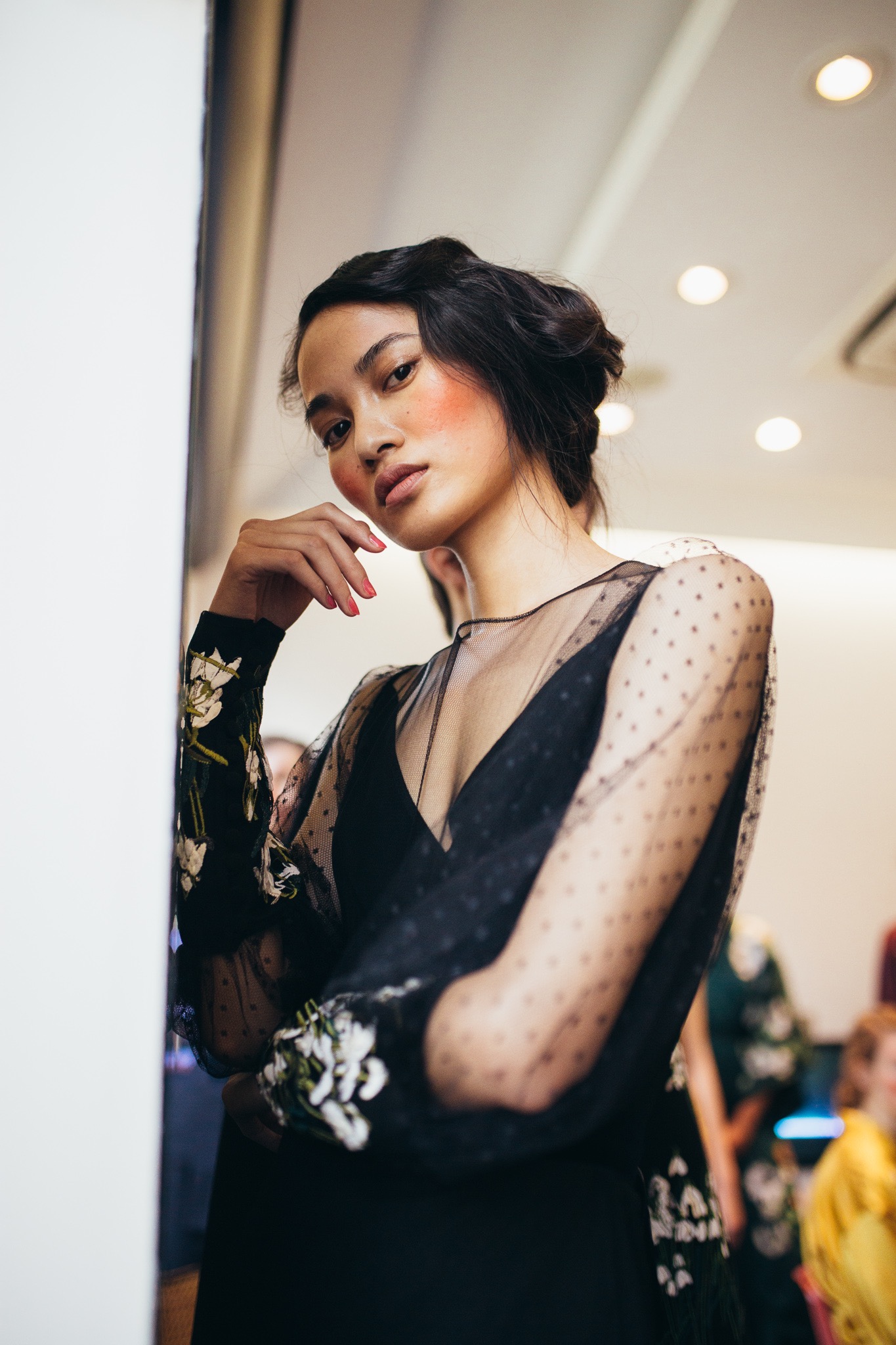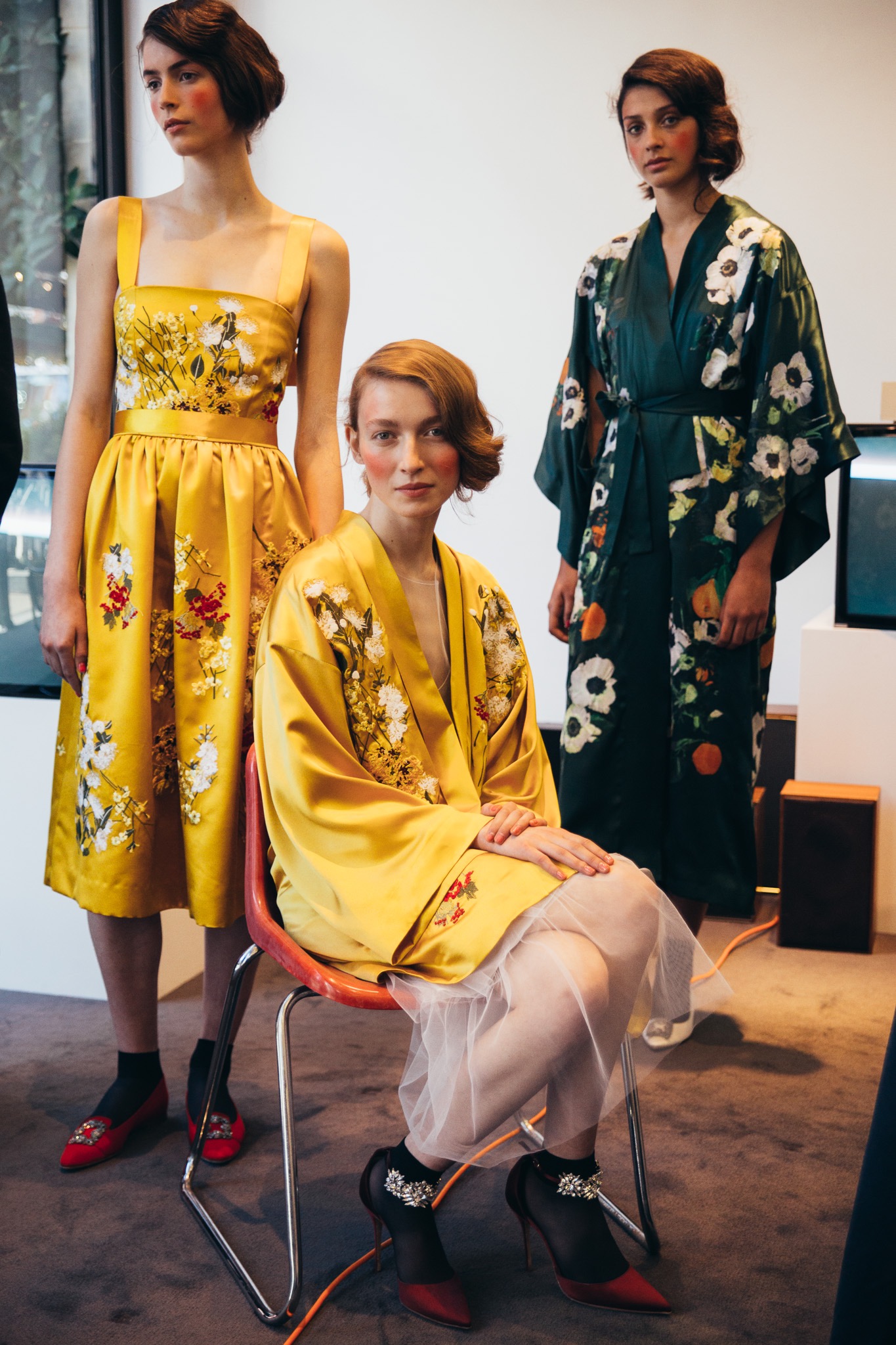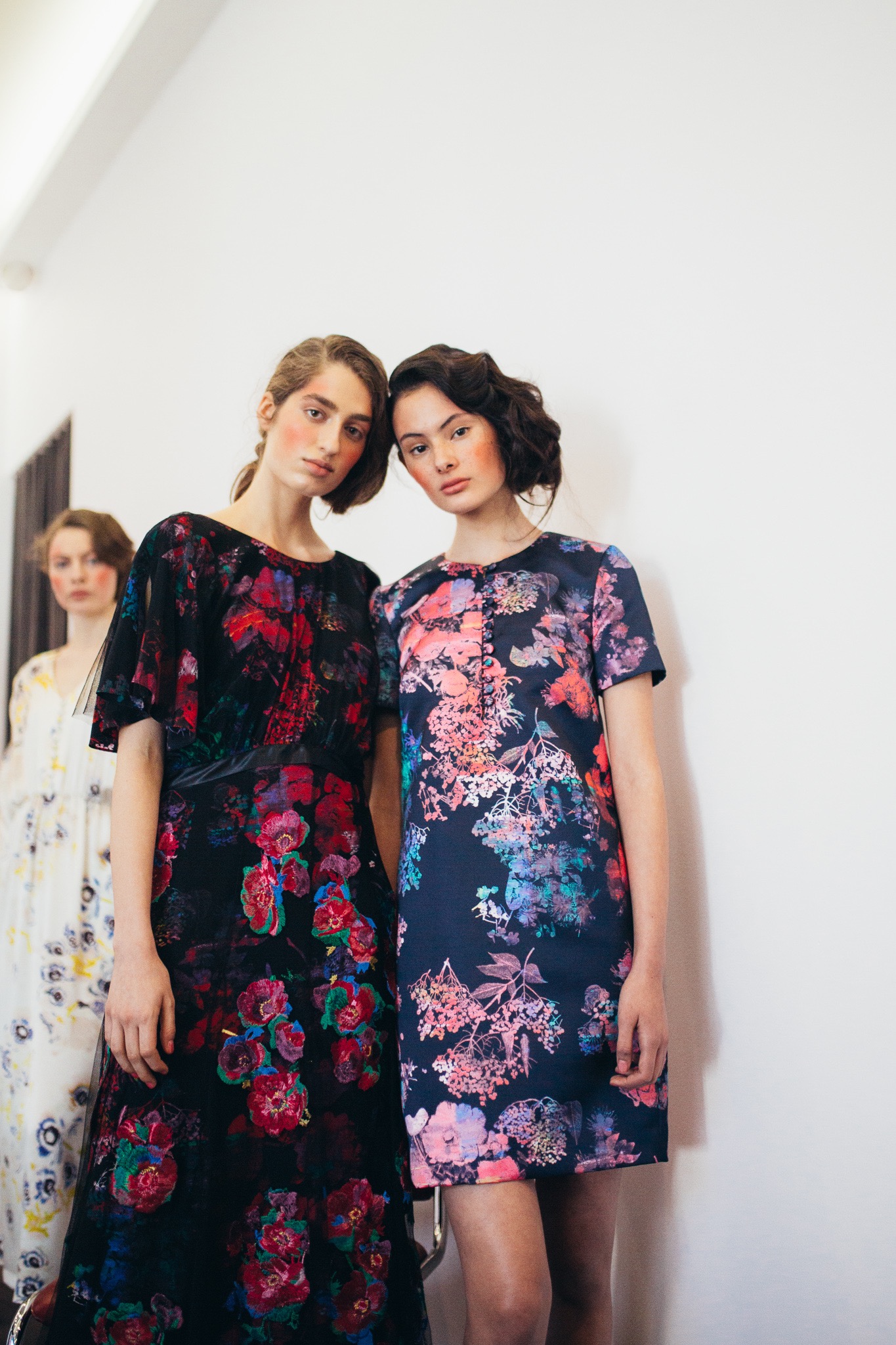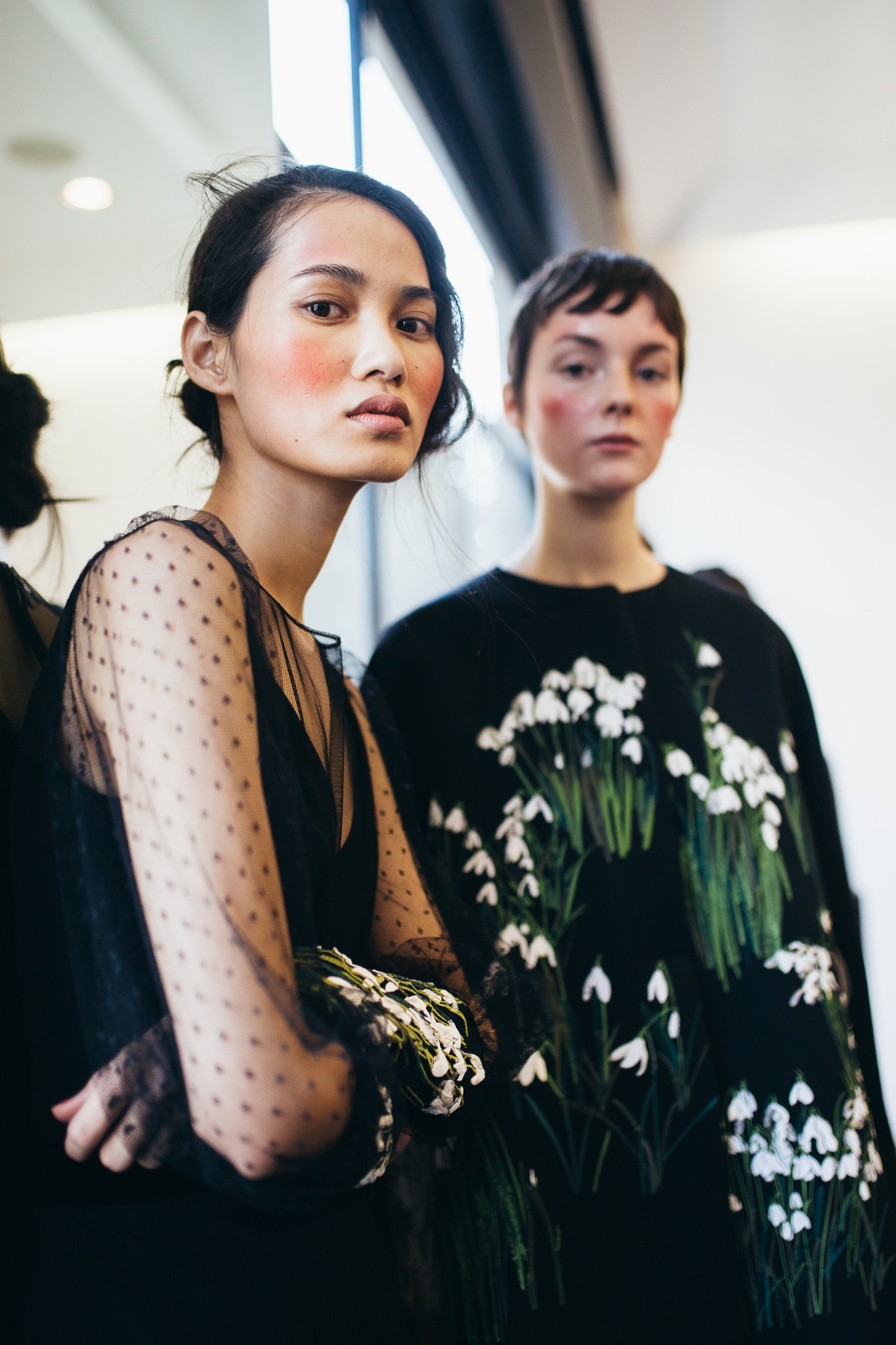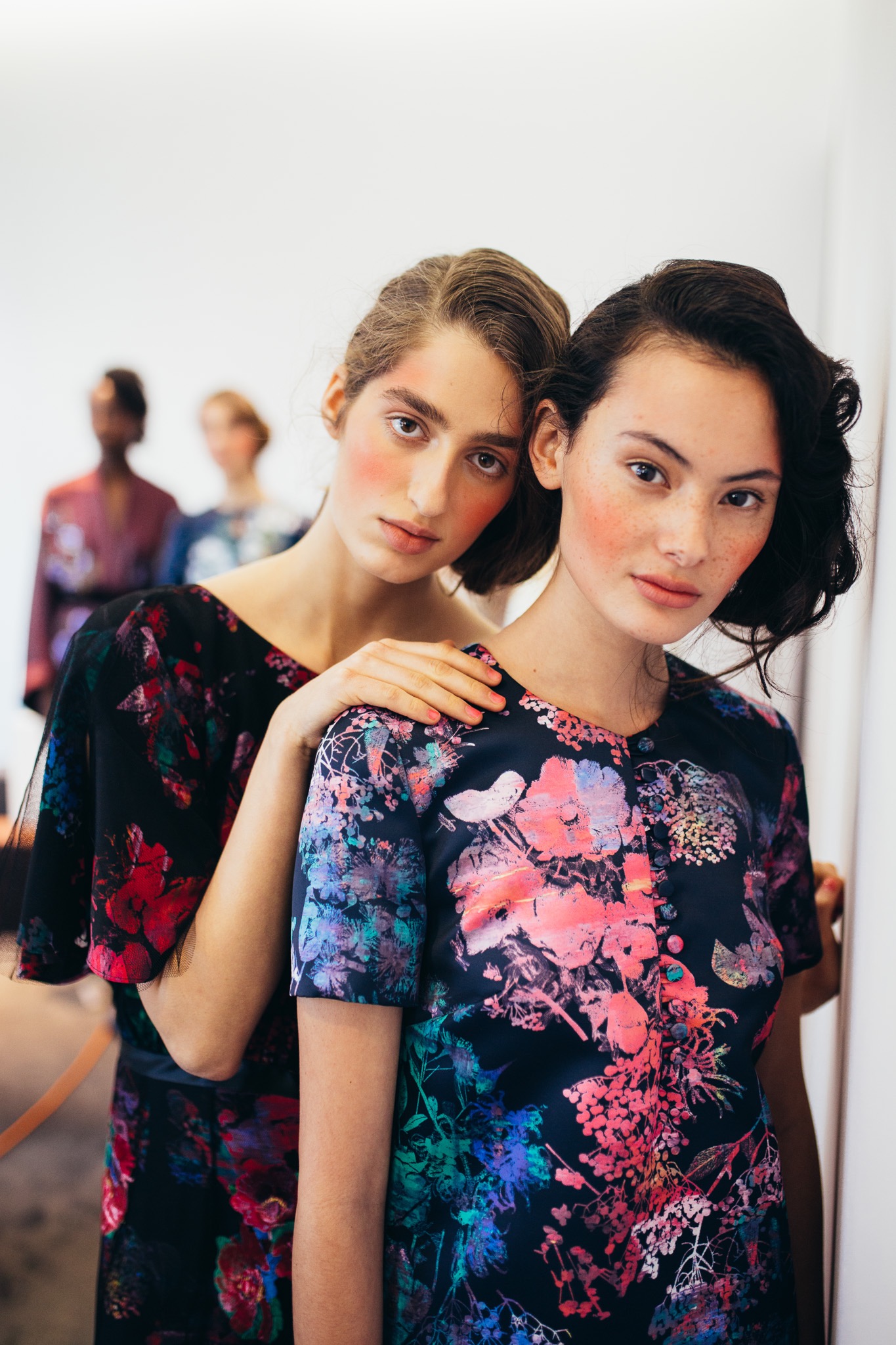 Winter is almost over, flowers are starting to sprout, and Alice Archer's collection represents the beginning of a new fashion season.
Alice Archer's inspiration is from "the feel of winter fruits and flowers, whilst taking winter walks through the Somerset countryside."
The presentation was held in a location tucked in London's Soho. The building had surrounding windows covered, allowing the sun to beam through and hit perfectly on the garments.
Small tellies were surrounding the models, showcasing pastel flowers. These flowers were similar to the clothes that the models wore their clothing. Bold and confident with a touch of gentleness and feminine are the array of garments in the collection.
Alice Archer had a range of different pieces in her line. For example, a two piece design, with a bright yellow satin robe with floral embellishment and a white tulle dress. In contrast to the daring black lace dress with soft layers on the bottom of the dress, with a lace sheer neckline and long sleeves with floral designs.
The naked eye can see the craft that Alice Archer put into her pieces. The embroidery, the sequin work, and silk shading embroidery. Compared to her use of life-sized oil paintings of white anemones is truly exceptional. This designer has a true gift for the little details, and it shows in her Autumn Winter 2018 Collection.
The collection is full of colour. It has burgundy wine, moss green, black, ivory, and shades of fuchsia and pale pastel pinks.
Alice Archer made a collection for the everyday woman: from a relaxing ensemble, to a cocktail dress. Every woman is able to connect with at least one of her pieces in their everyday lives.
Photography: Abi Galatia
Words: Lara Ashley