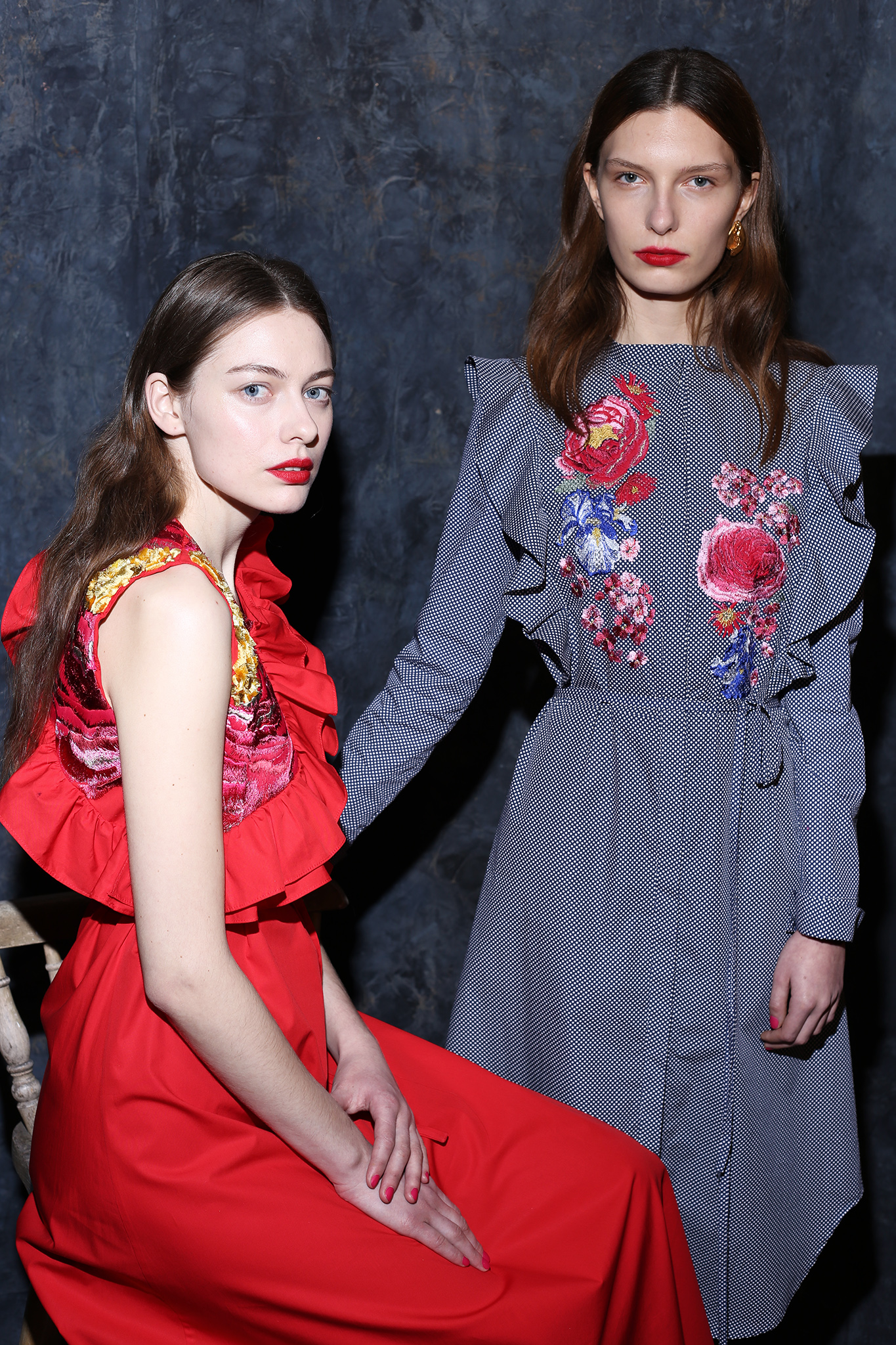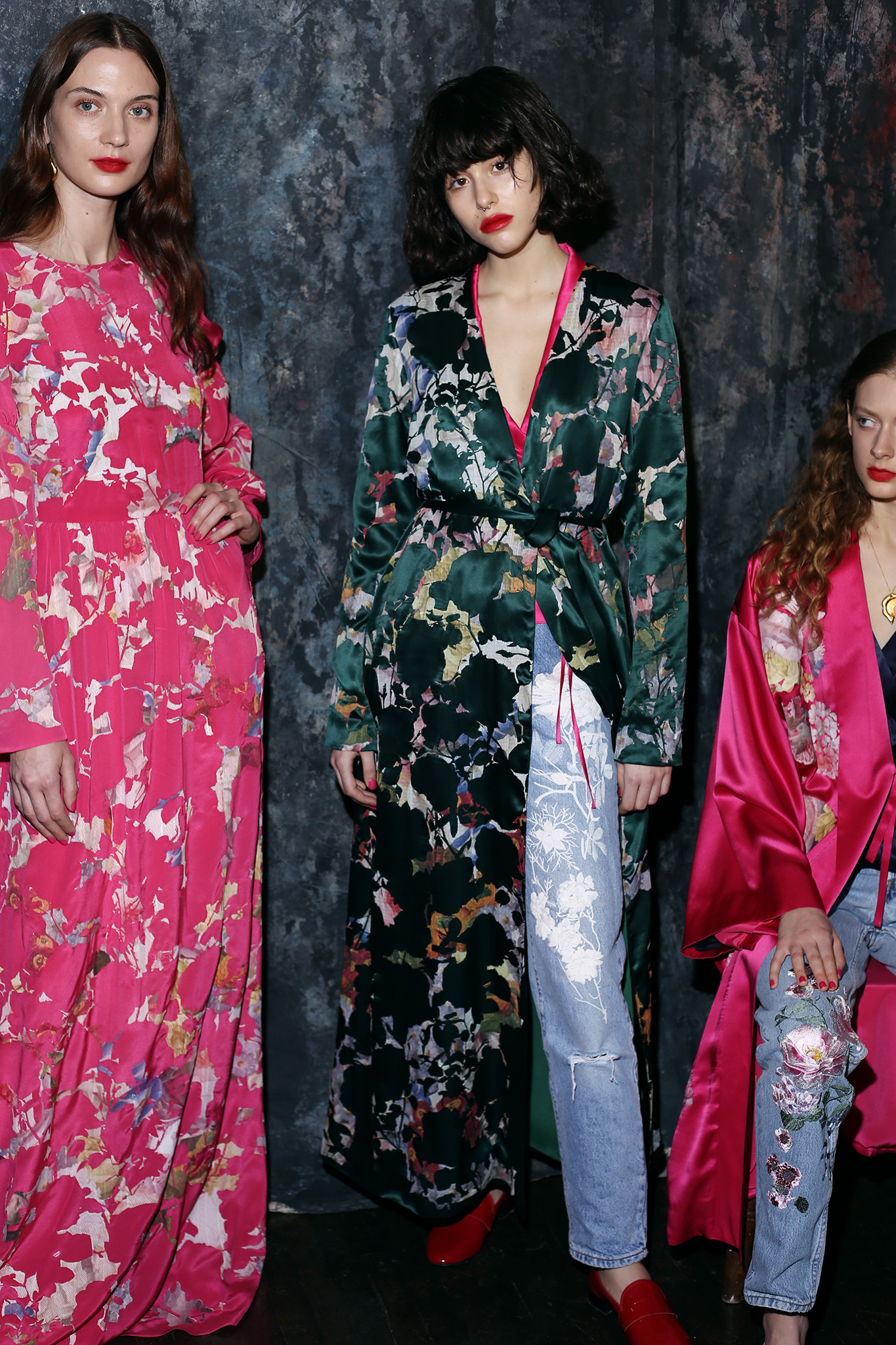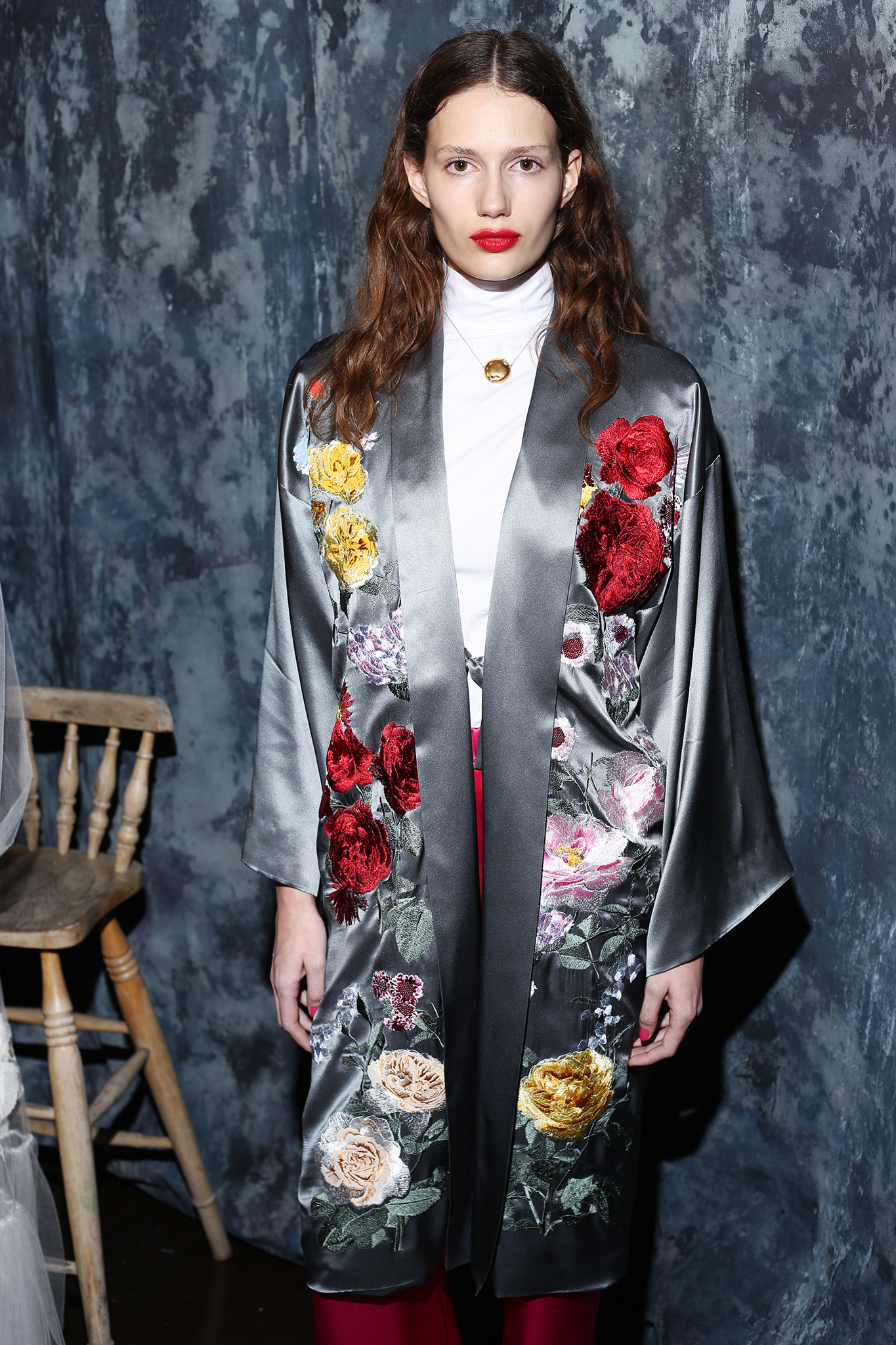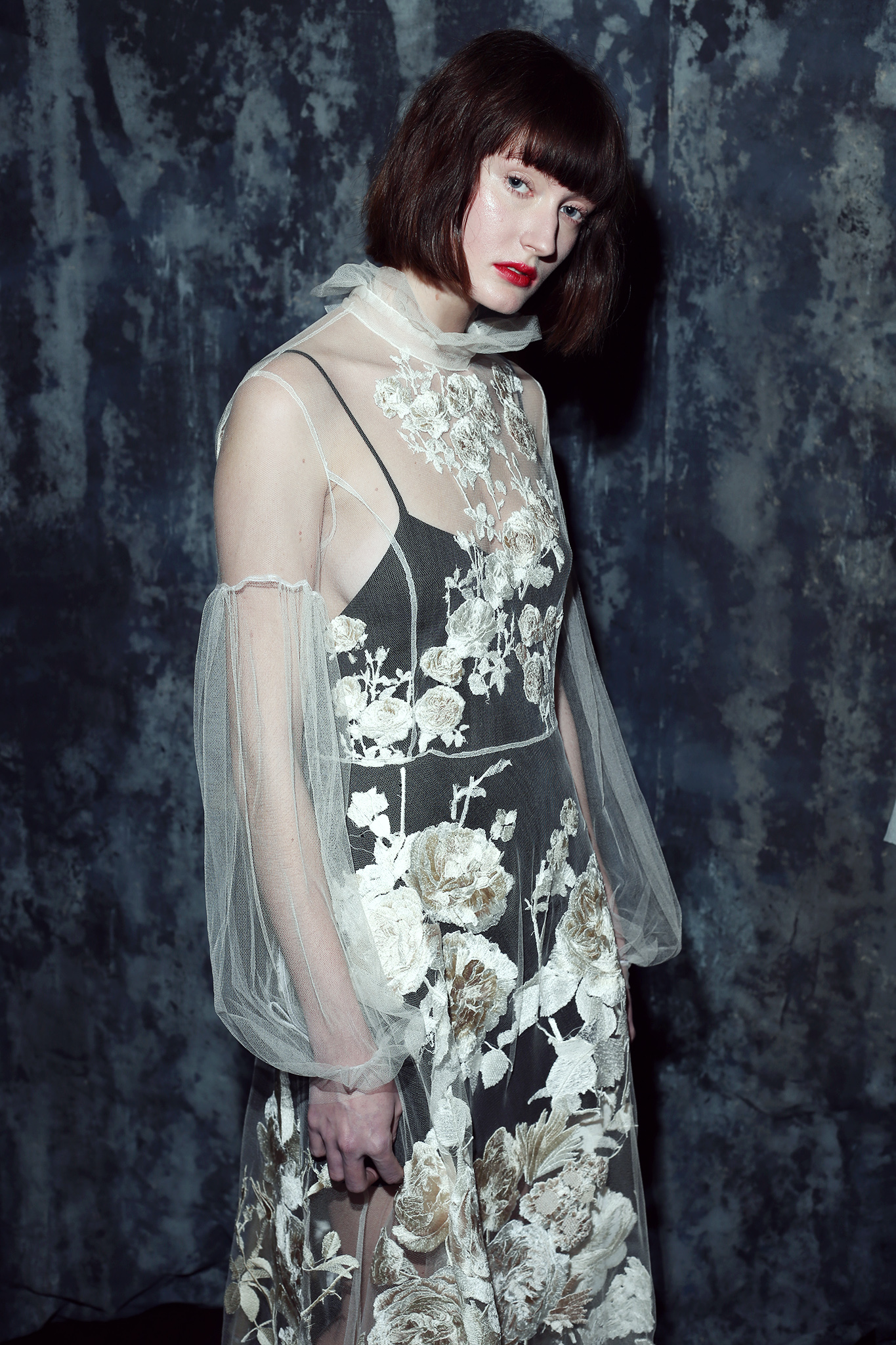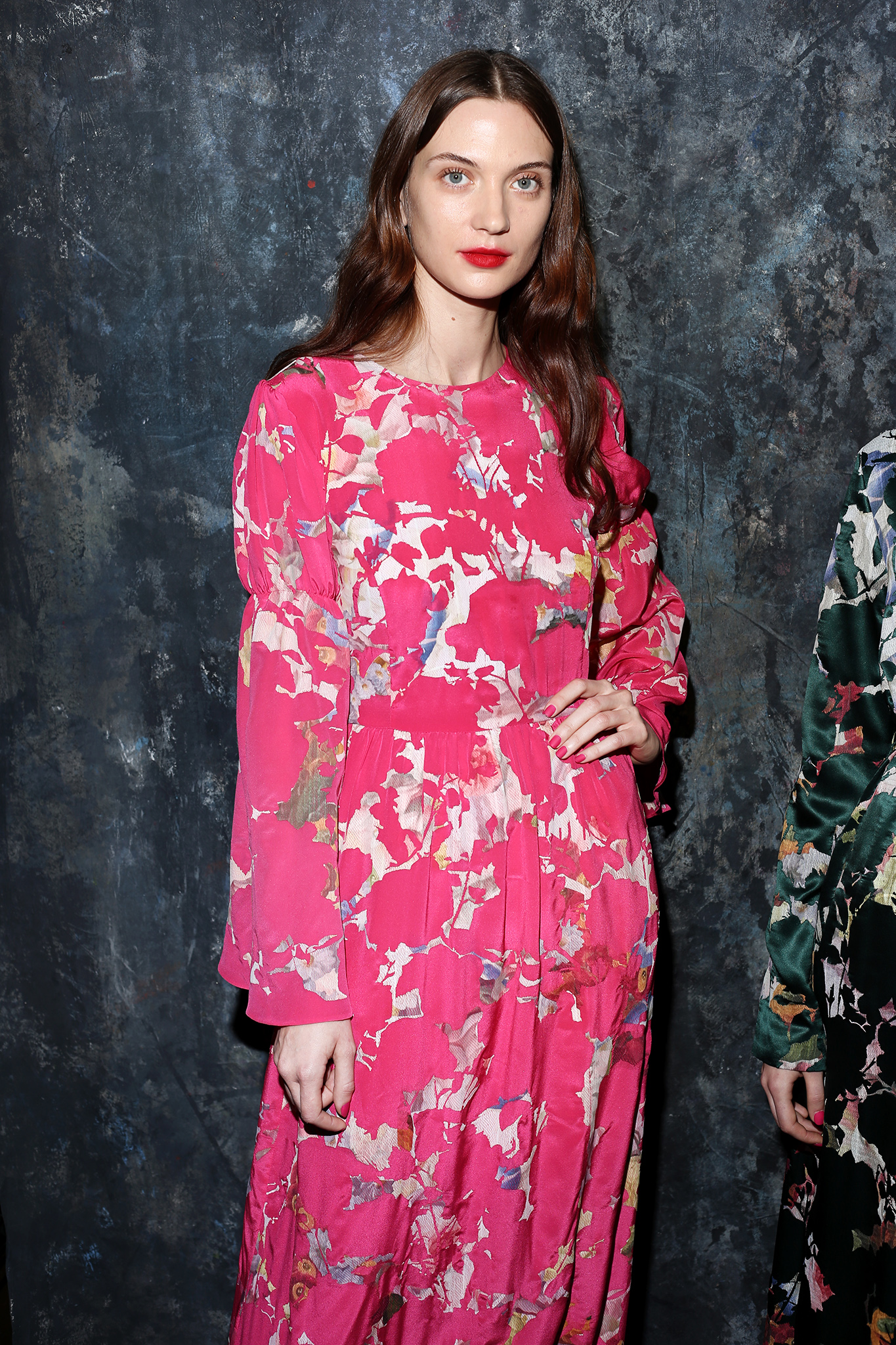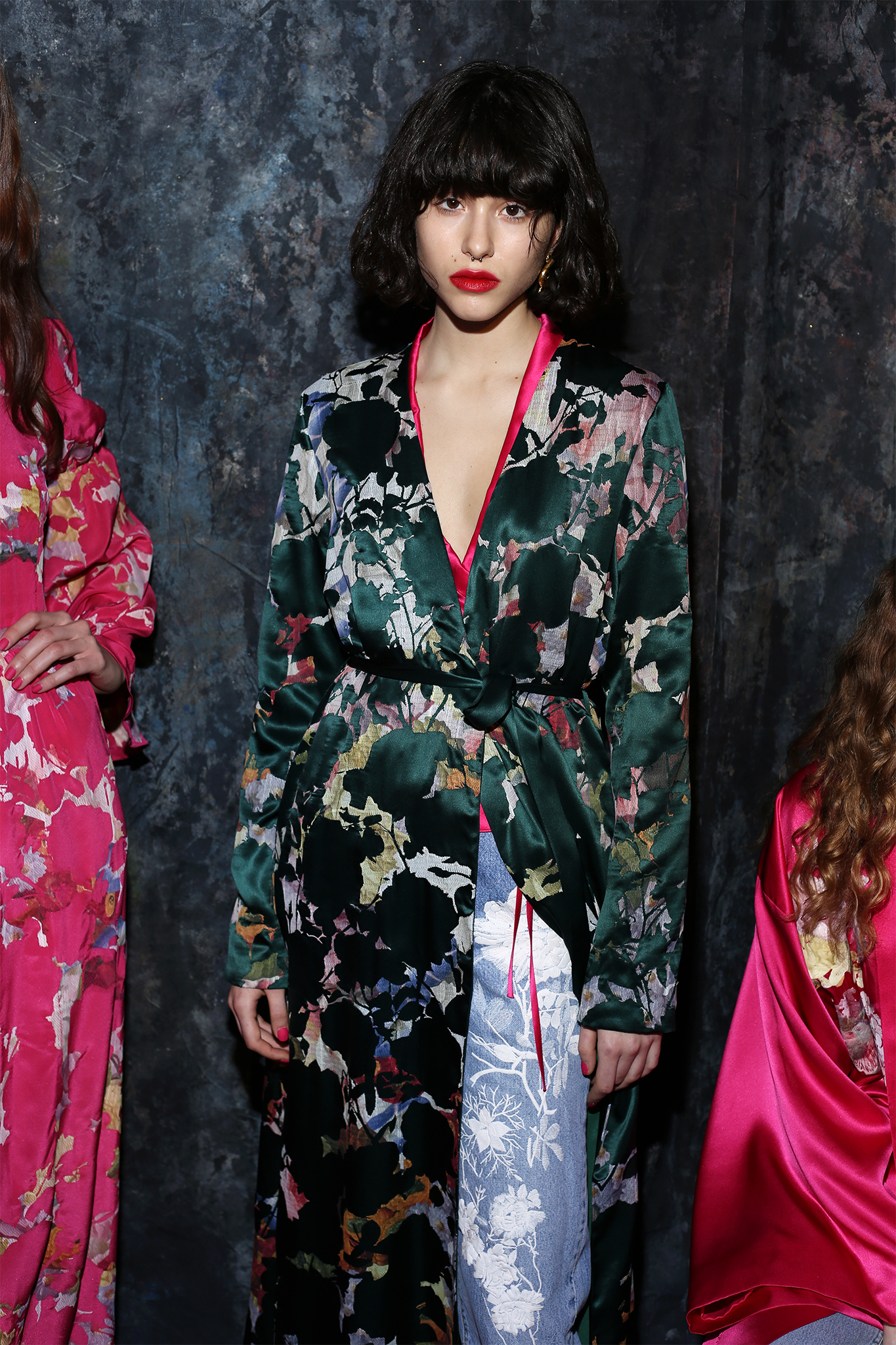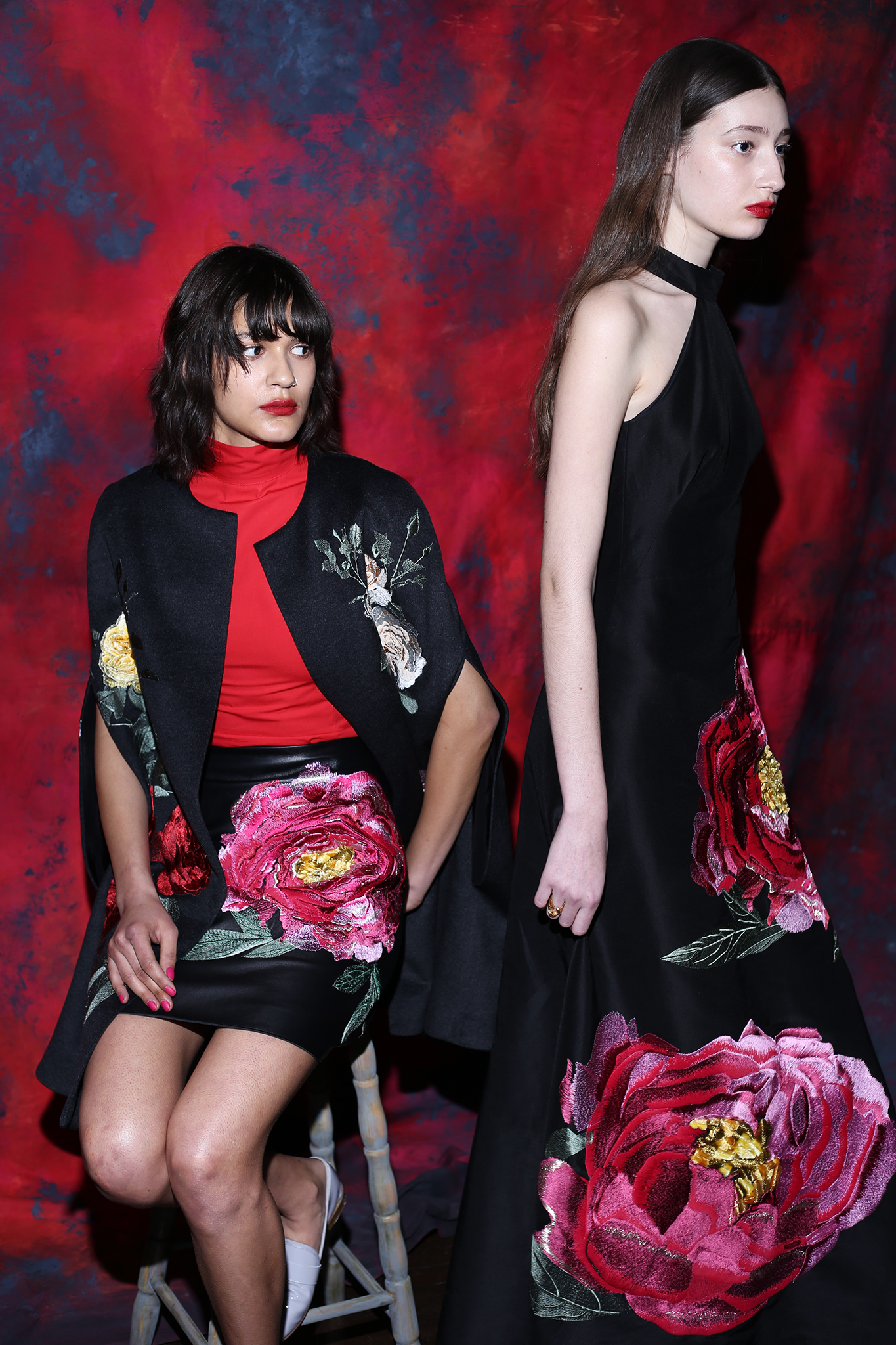 Continuing to push embroidery as her signature technique, this season Alice Archer turned to digital embroidery to showcase her designs. Gathering inspiration from English Flowers and Japanese works of Araki, Archer looked to negative space to add a new dimension to her already mastered embroidery vision through color and texture.
The rich and vibrant colour palette of fuchsia pink, emerald green, ice blue, dark red and pale rose complimented the designs greatly and allowed the flowers in bloom to become three-dimensional. Colourful needlework and metallic threads in gold and silver weaved through the collection adding an extra element of shine to the hydrangea petals it adorned.  Full skirts, frilled blouses and shirt dresses combined with winter layering sat beside beautiful silk kimono's and ropes, a signature of Archer's. Severin Rosen 'Flowers and Fruits' still life could be seen as inspiration for this romantic collection throughout. Taking on a new edge, a robe with frill edging layered over contemporary embroidered jeans saw Archer further push her commercial aesthetic for AW17.
Ripe and rich, this was a collection in full bloom.
Images by Paolo Steve
Words by Leah Haines