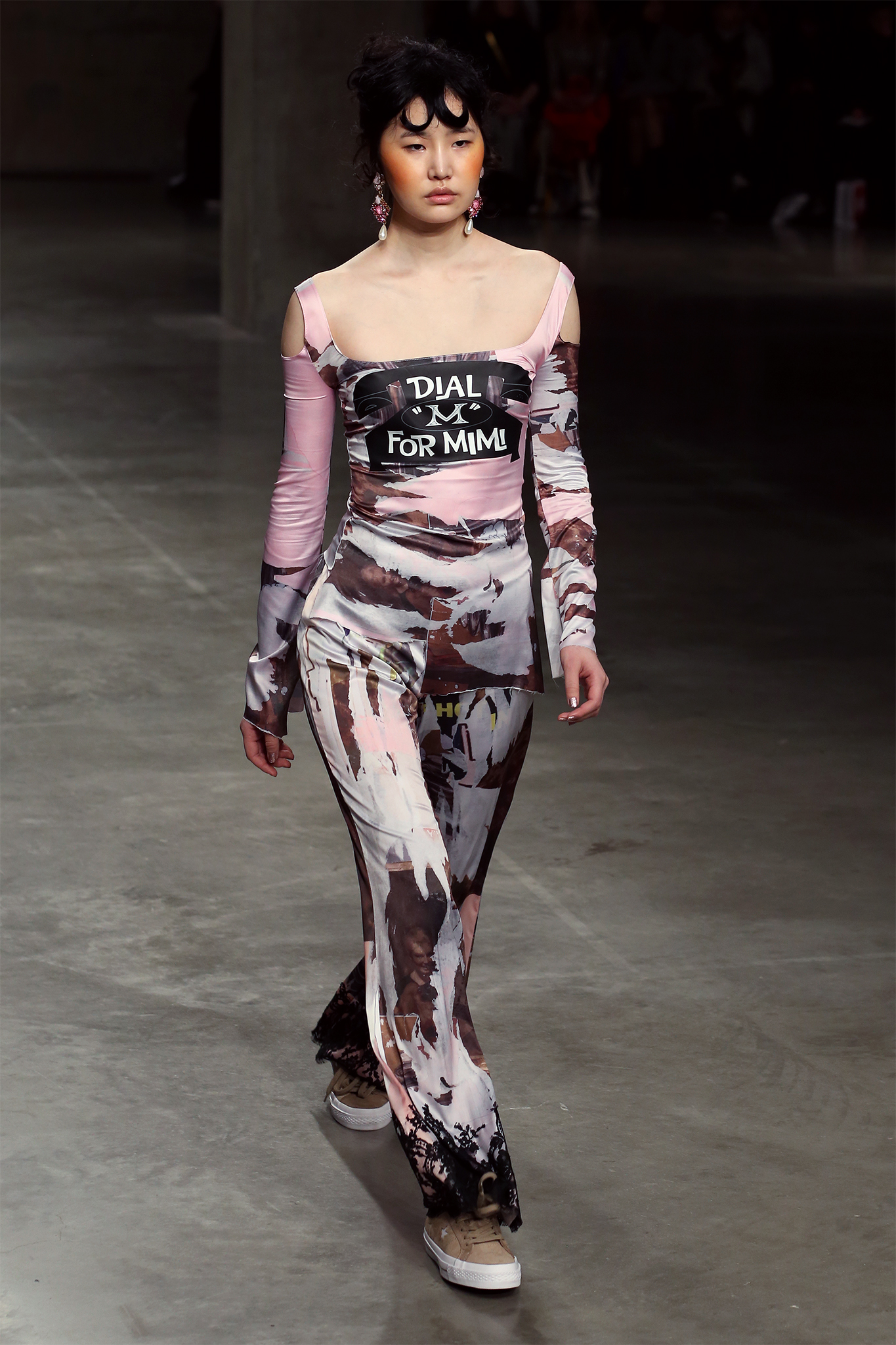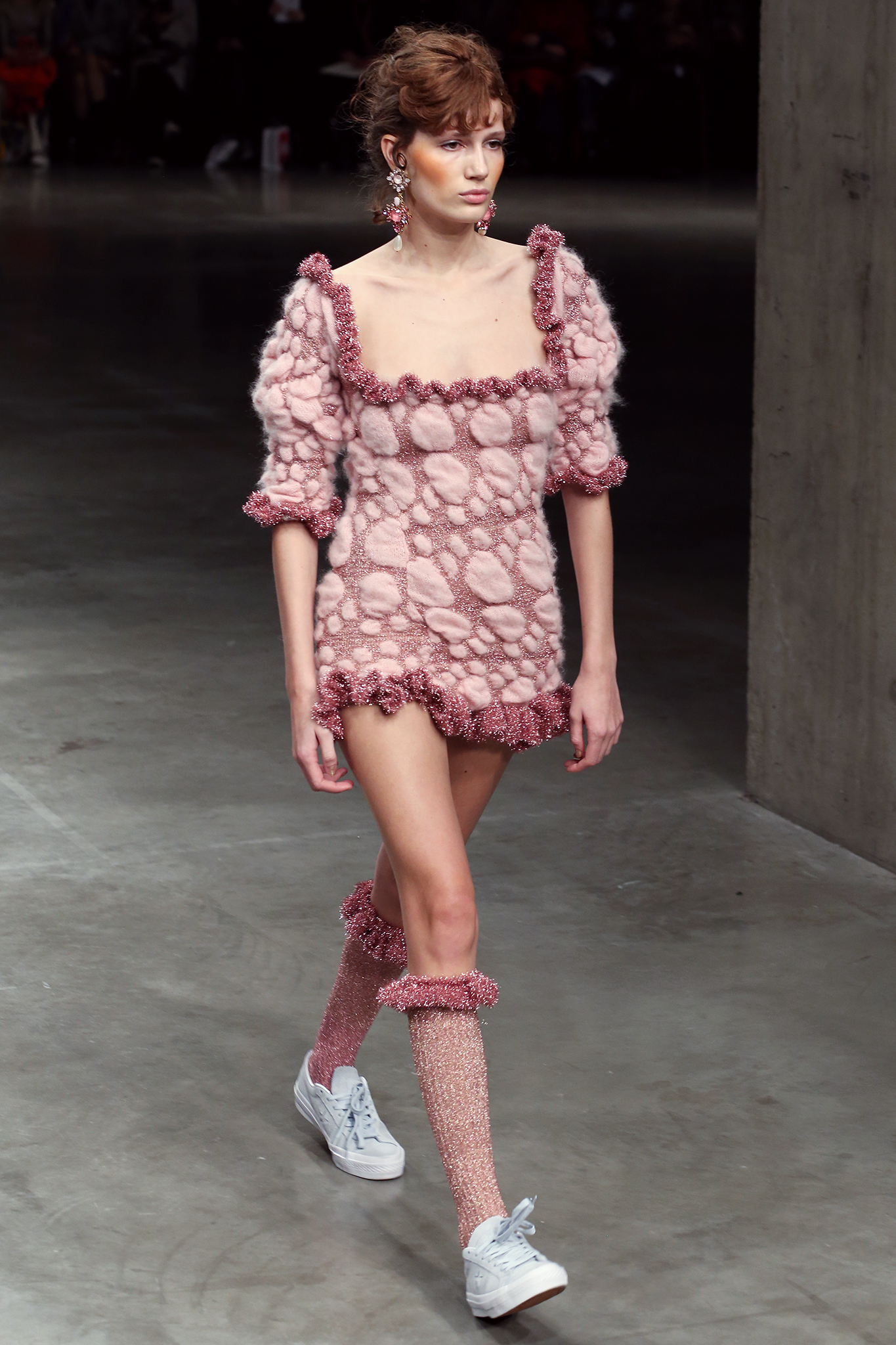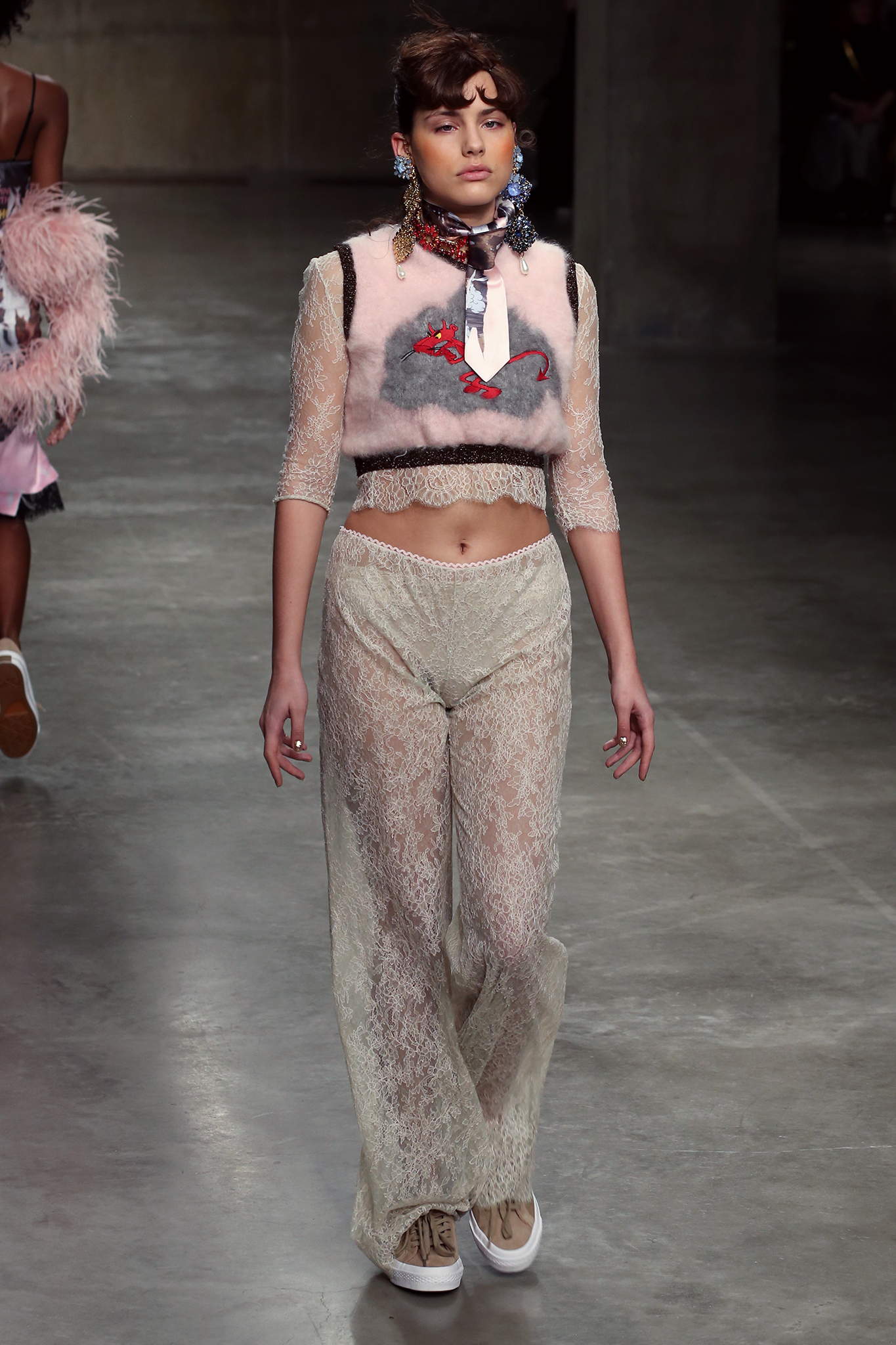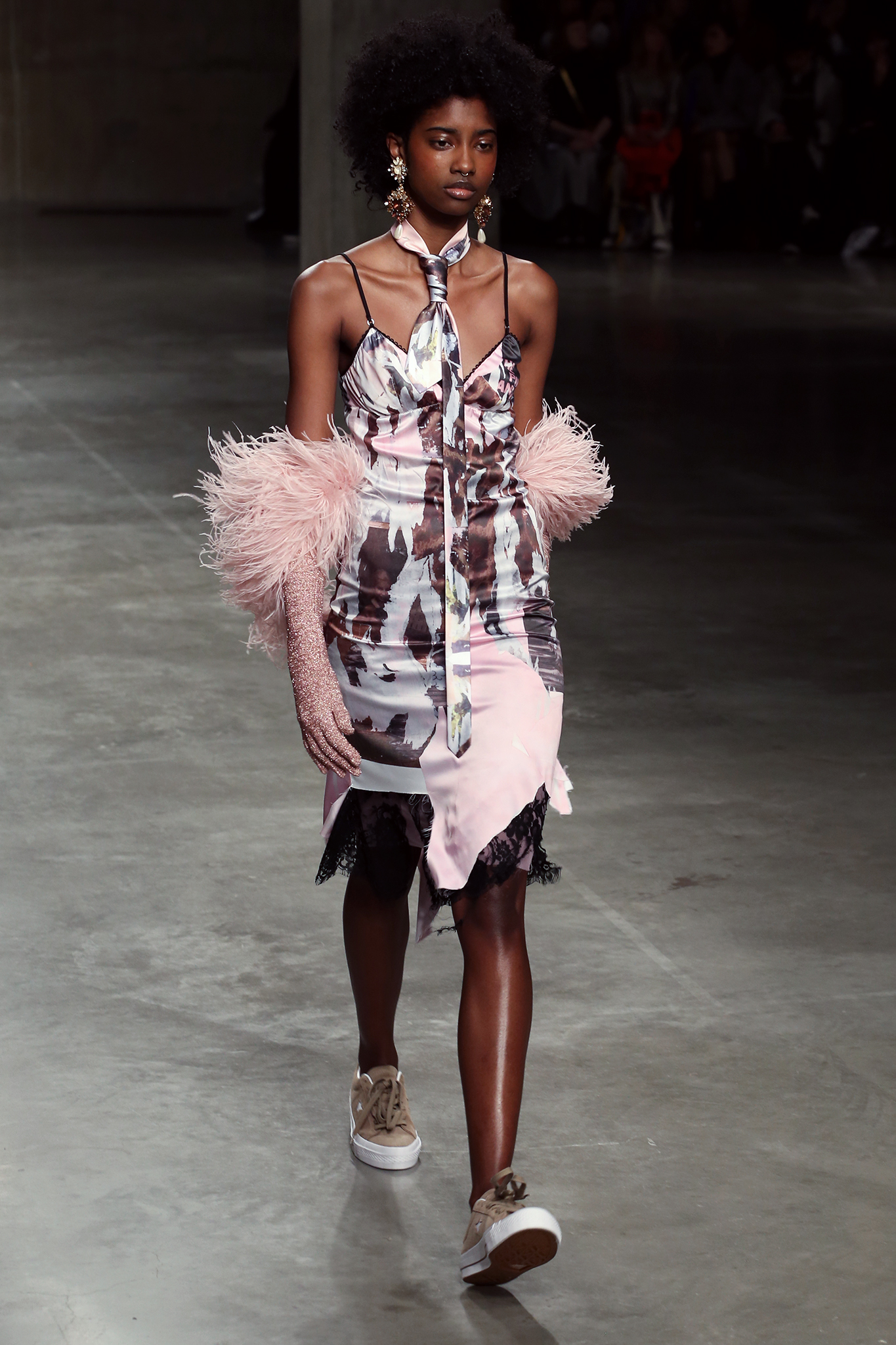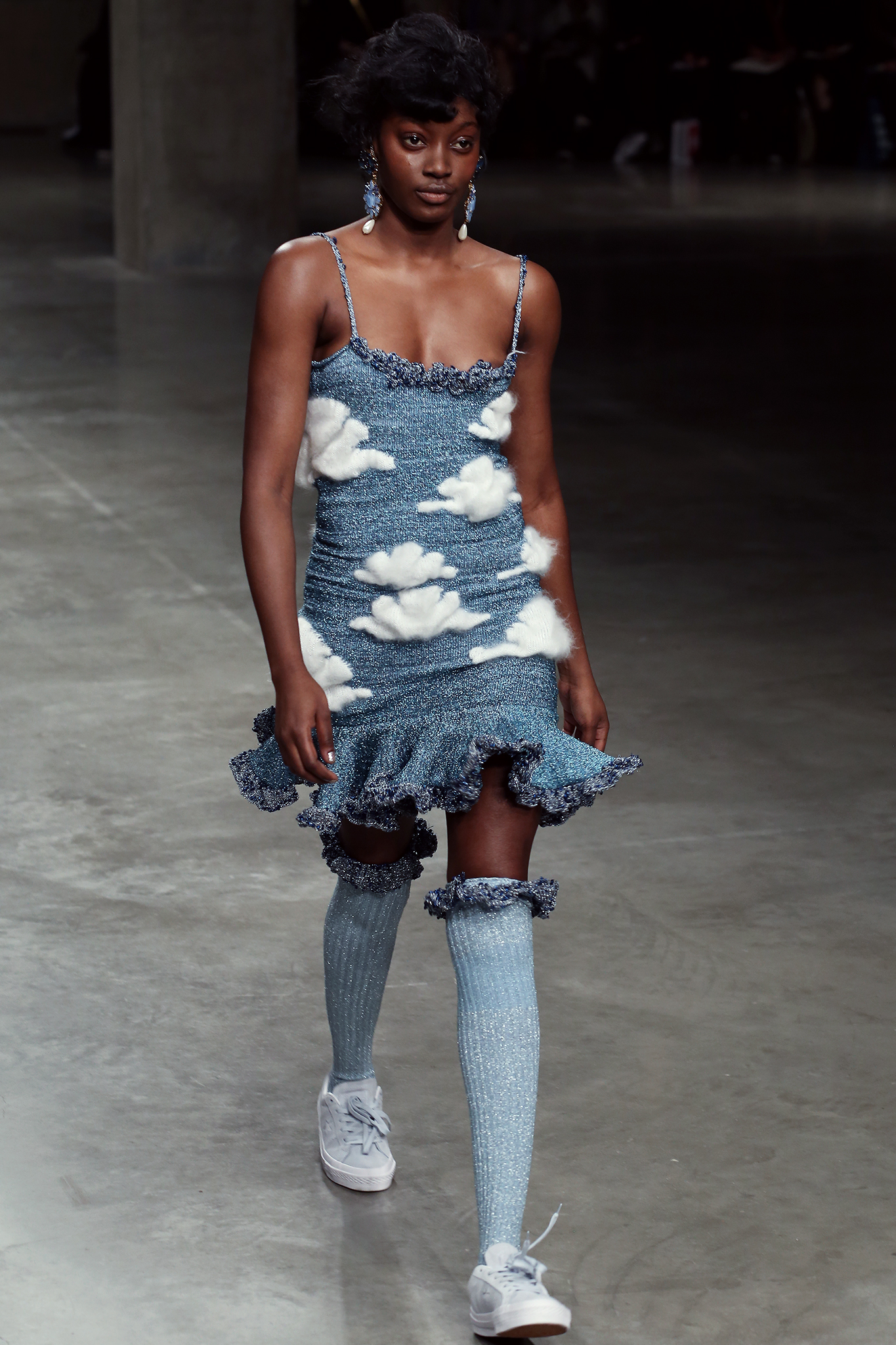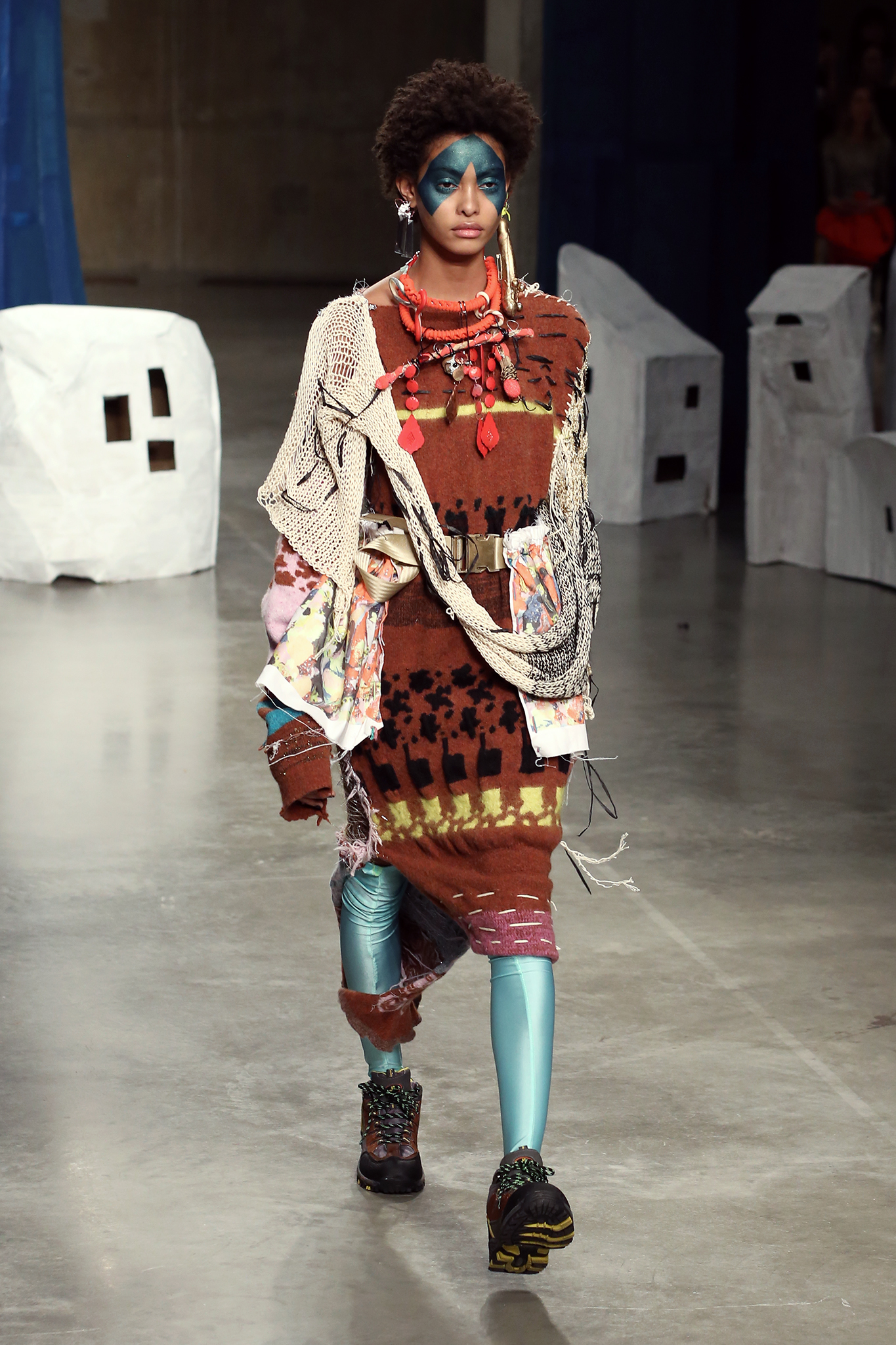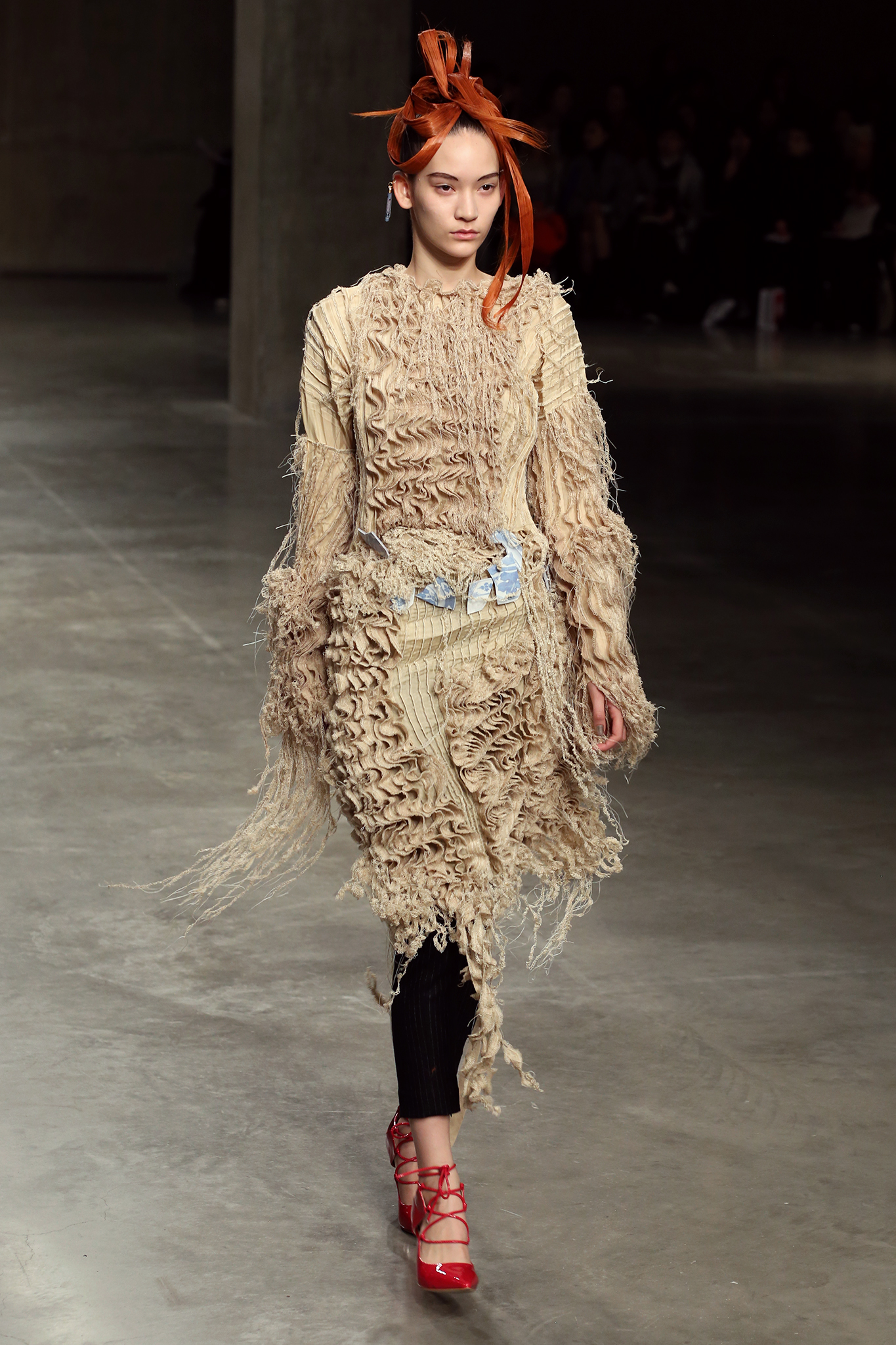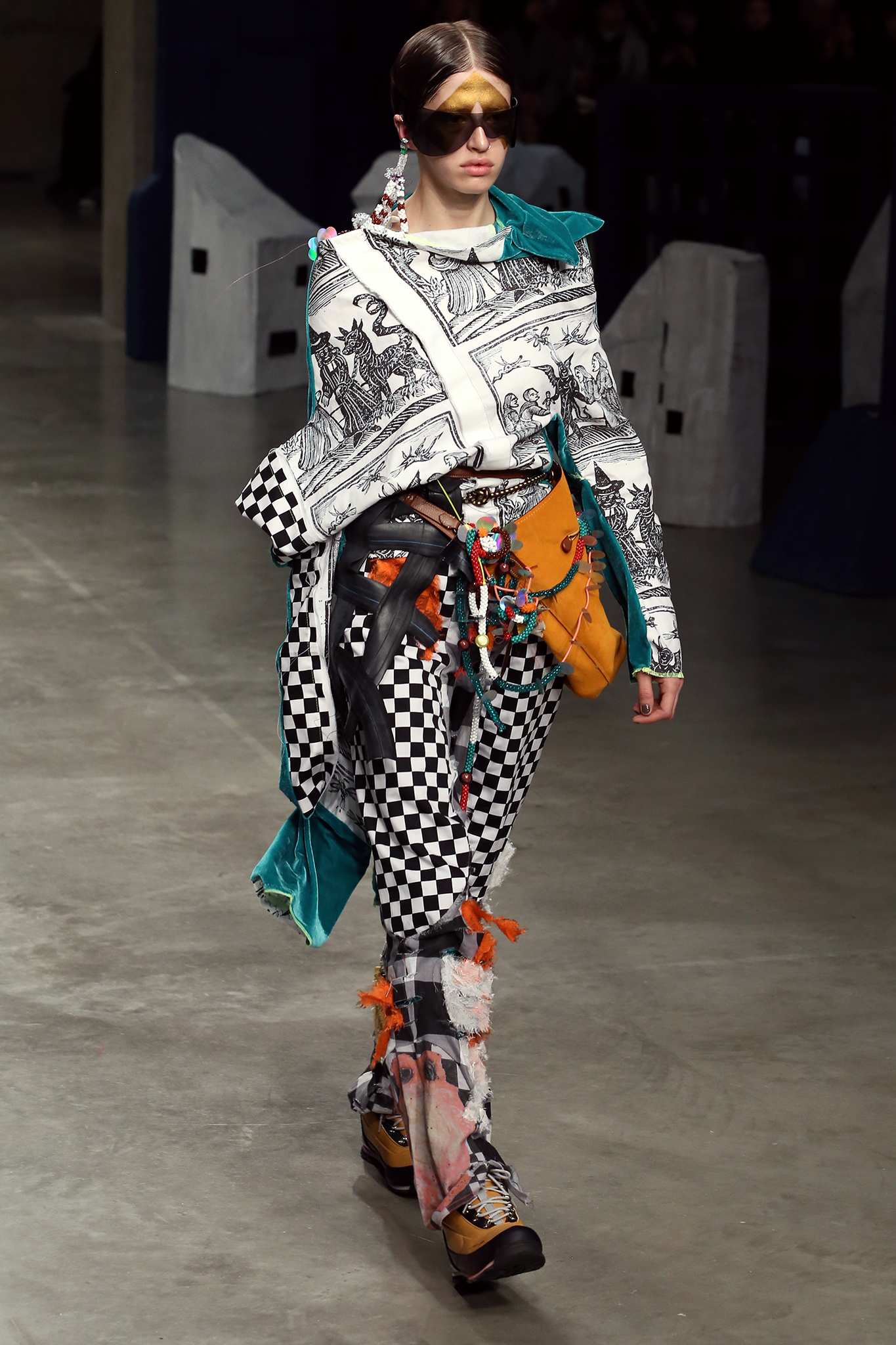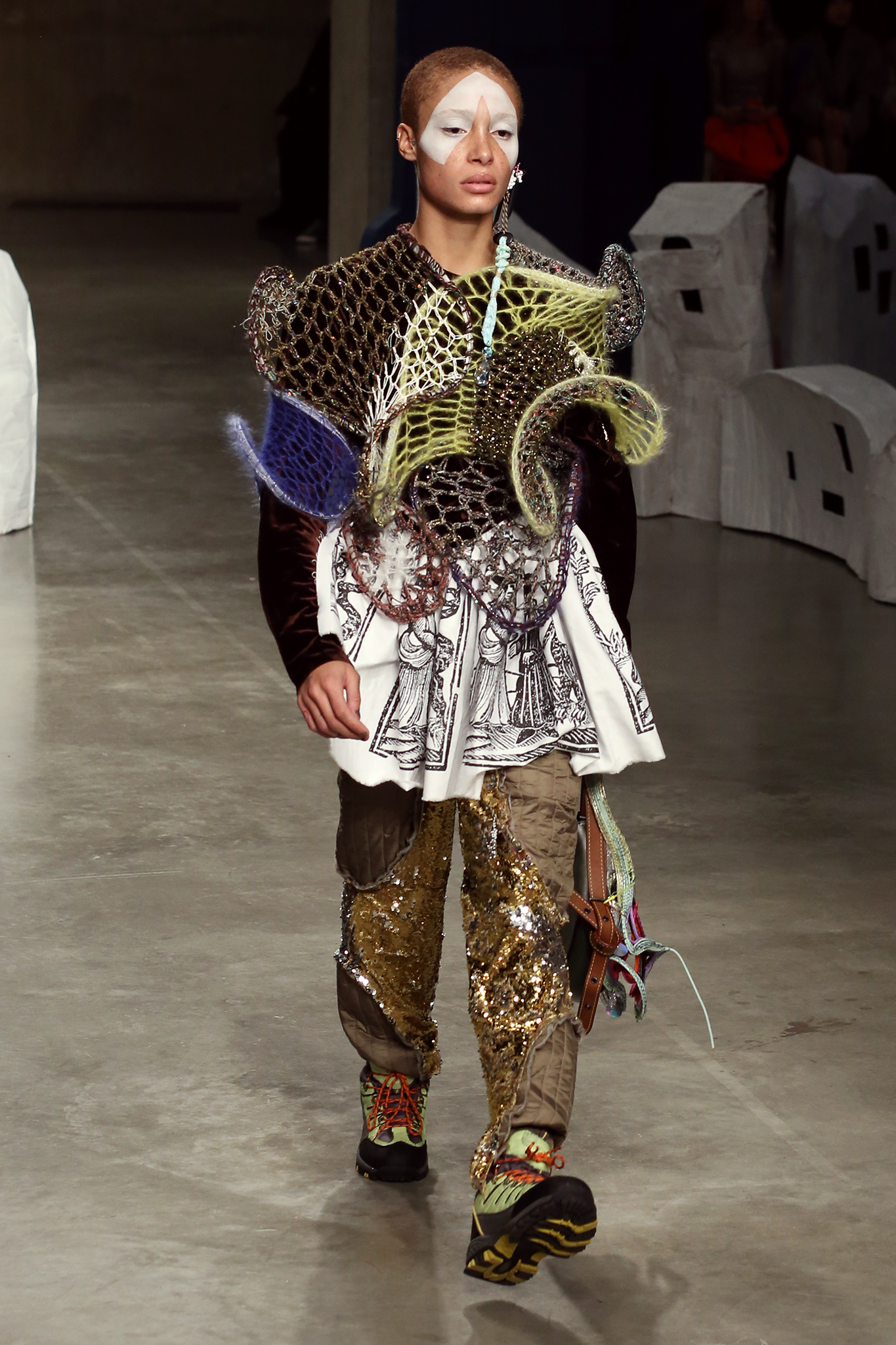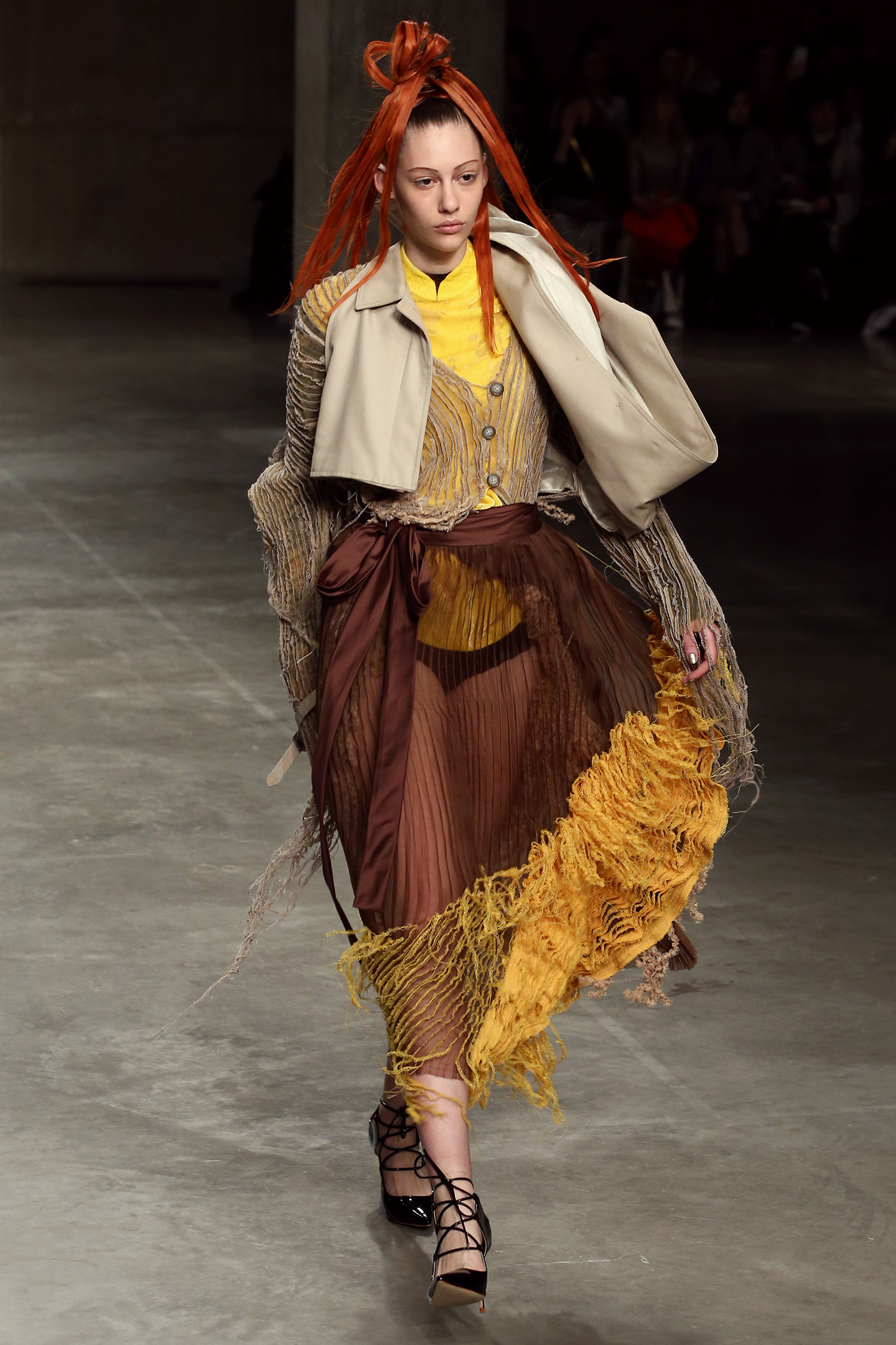 Fashion East presents emerging designers showcasing their Autumn Winter 17 collections, from the avant-garde uniformed styles of Mimi Wade to the preindustrial futuristic aesthetic from Matty Bovan.
Young, offbeat and with twist of old school glamour and movie magic. Mimi Wade's collection opened the Fashion East catwalk show at Topshop's Show Space within the Tate. Bringing that school uniform corduroy as well as woven patches, Mimi Wade referenced a cool cat which goes by the name of Pink Panther. "Dial M for Mimi" printed on cord mini skirt suits created adoring necklines and delicate details to the collection. A 50s meets 90s vibe with candy-flossed textured with clumpy fringes and fresh twists for hair; popping pink paws magnified on  lace trimmed dresses creating a commercial collection in a romantic reality that is fun and dreamy. Lurex knit dresses adorned with fluffy mohair clouds were topped off with the collaboration of Tatty Devine and Vicki Sarge's sparkling rainbow jewels — chokers, pearls and coloured glass oozing the bygone era of opulence.
Matty Bovan closed the show with a tribal and free spirited look this season which saw knitwear fixed with rectangular shapes of wool and clashing colours and textures. Boiled-wool really emphasised the earthy and mossy colours seen in each garment paired with spray painted hiking shoes. Hybrid hoodies take on an alternative style of 14th century prints made by woodcut witches. As a futuristic influence the models wore striking makeup by Miranda Joyce which characterised a dystopian future for fashion. The Bovan Corporation patches appear throughout  the entire collection in which the logo acknowledges the imagined state that the individually worked pieces would not exist in a corporate fashion – but may only prevail as a one-off.
Words by Dayna Dibua 
Images by Paolo Steve