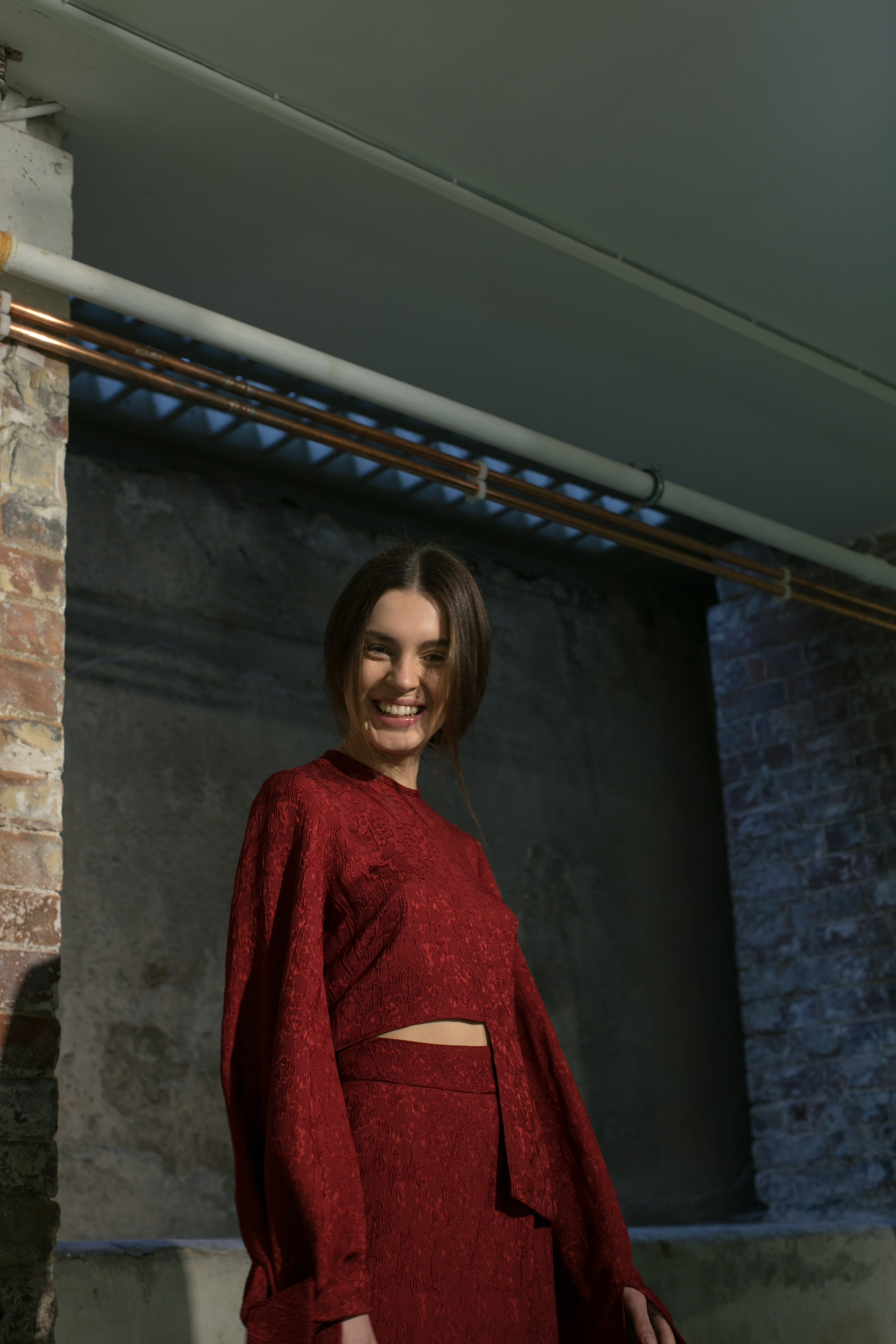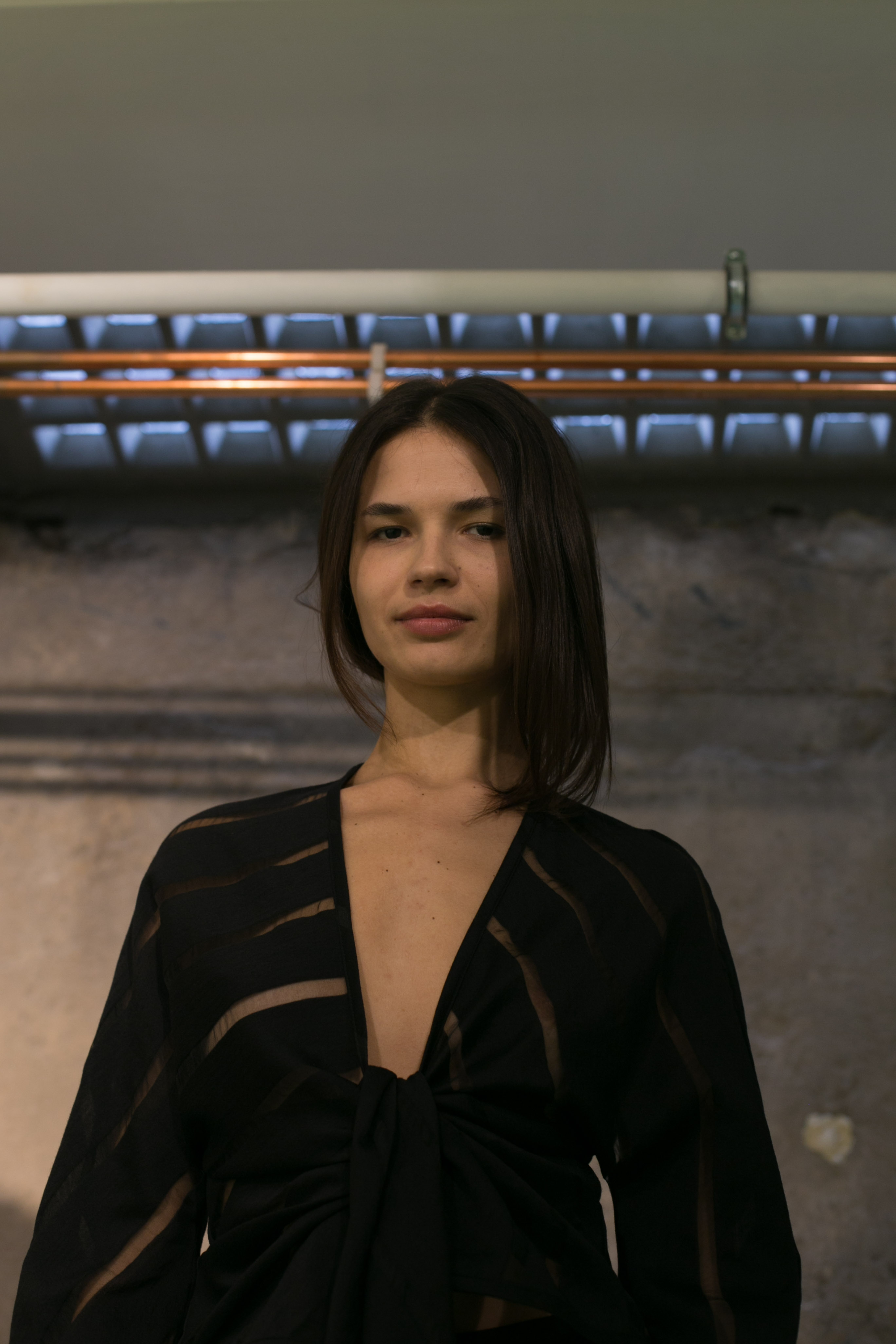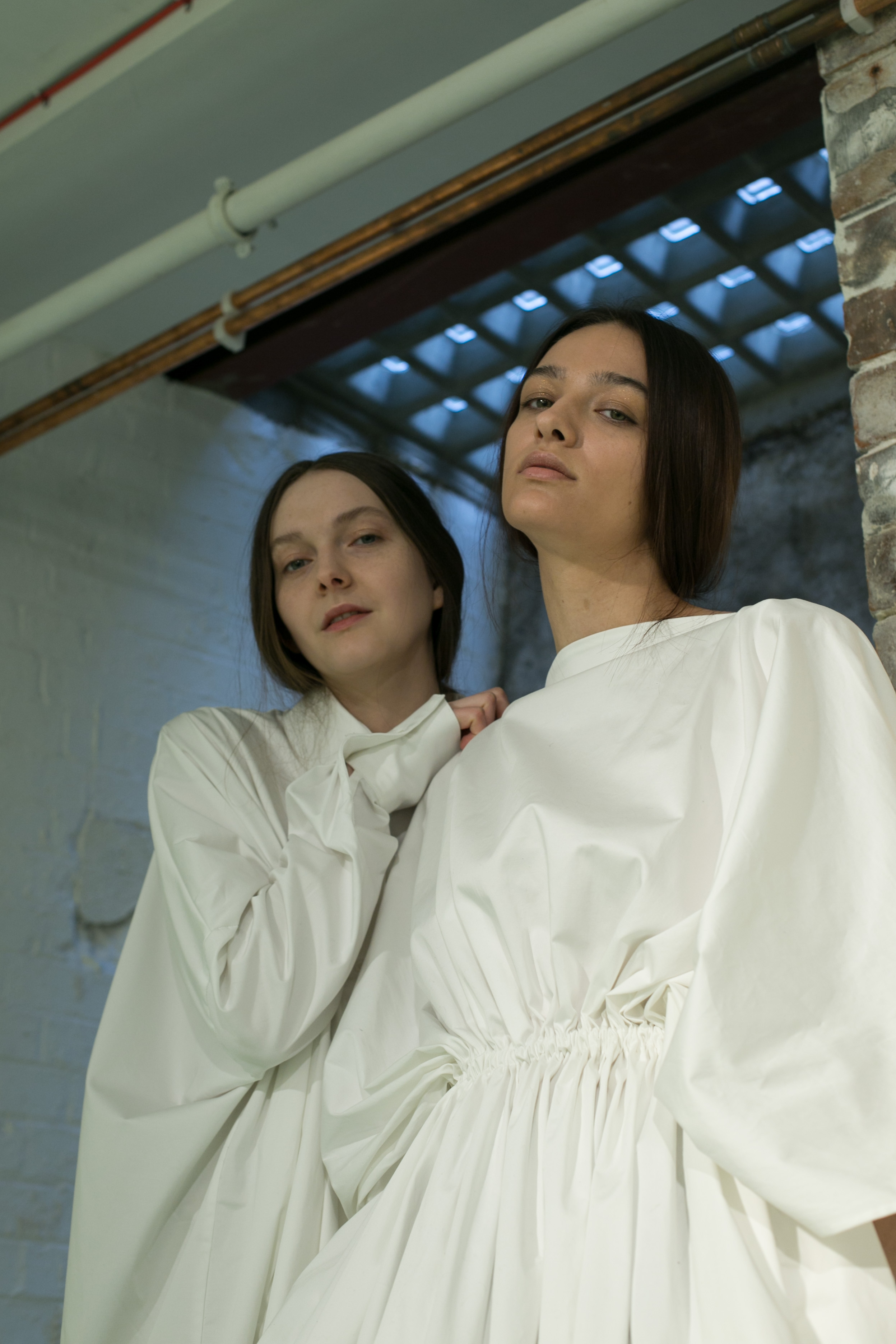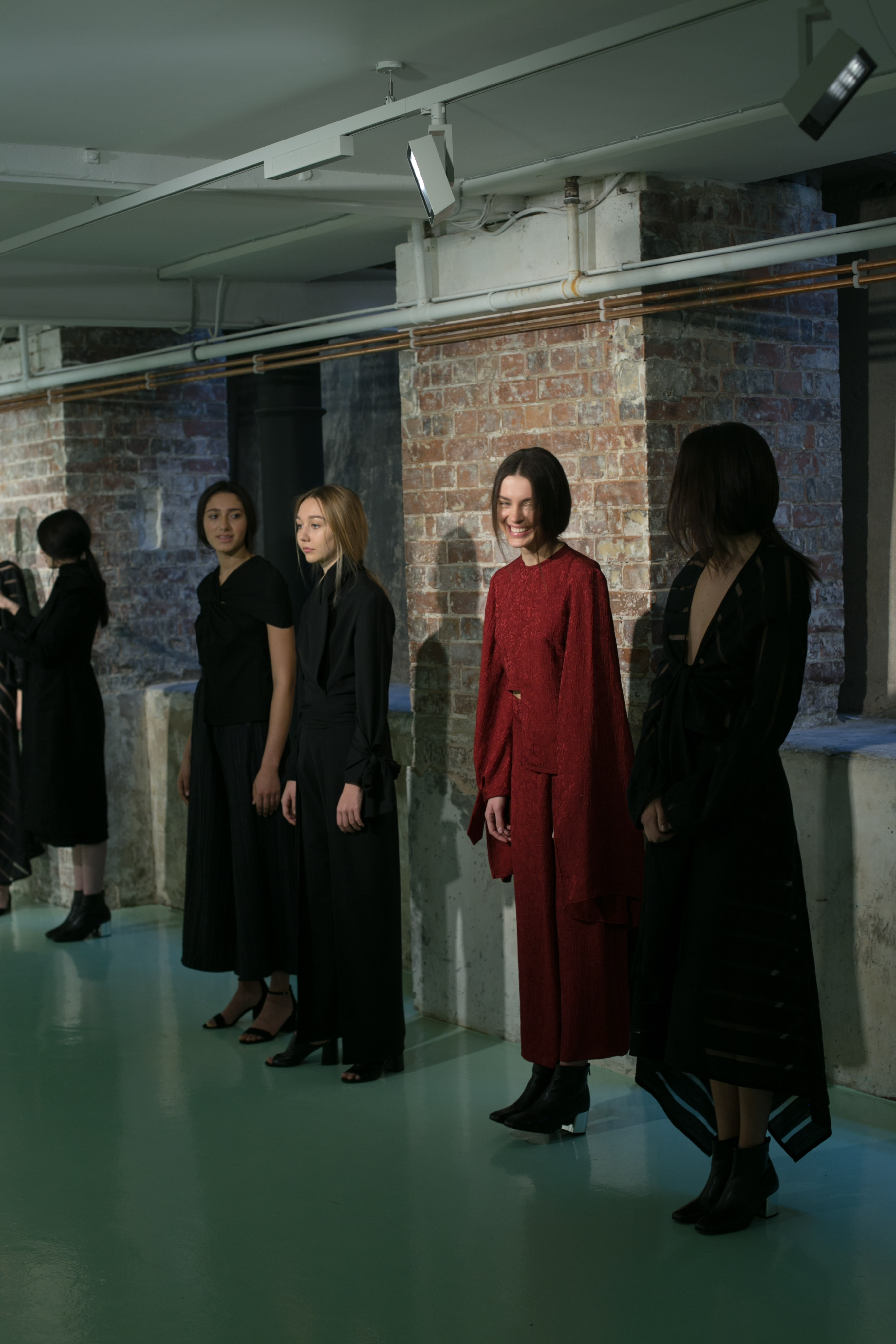 Canadian designer Sid Neigum showed a collection of opulence for the fall/winter 2017 collection. Texturised with gold velvet and intricate pleats, the collection featured oversized garments rich in character. Everyday essentials as the white shirt were reworked in a modern and fresh way, showcasing sublime fits that move freely on the body.
The evening-wear was equally as mesmerising and featured an incredible exaggerated silhouettes in deep velvets. Set in intense gold and burgundy, the dresses captured the modern women perfectly and are tailored to a new aesthetic which demands attention and admiration.
Influenced by recent political turmoil, Sid said "I went for fabrics I wasn't sure of and left behind any that felt too safe." The influence from the recent geopolitical chaos is about the fight or flight nature of humans and the reaction that is provoked. This mentality inflicted by the post-truth era did the designer well as the fabrics were as unsafe as they were beautiful.
Words by: Cosmin Cernica (Assistant: Canyon Crochet)
Images by: Ieva Lasmane