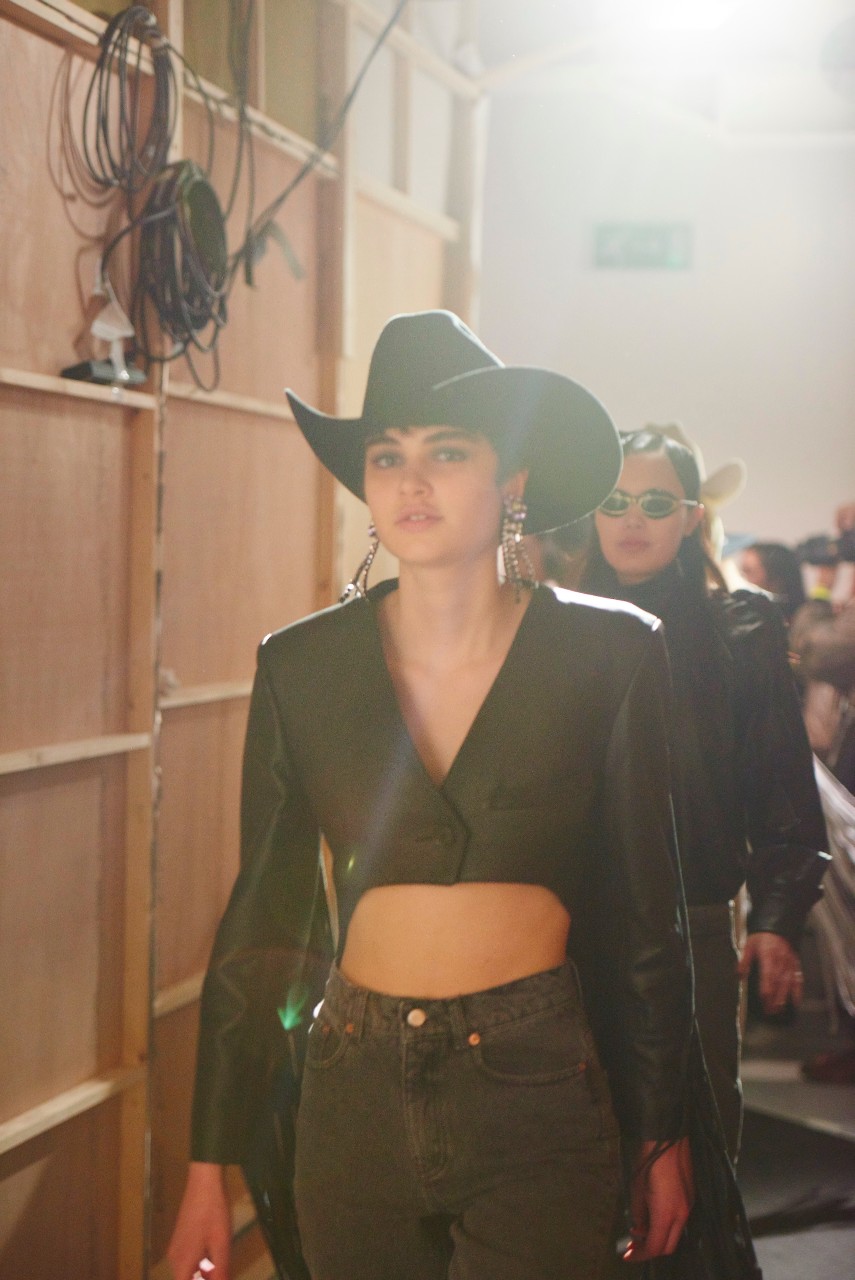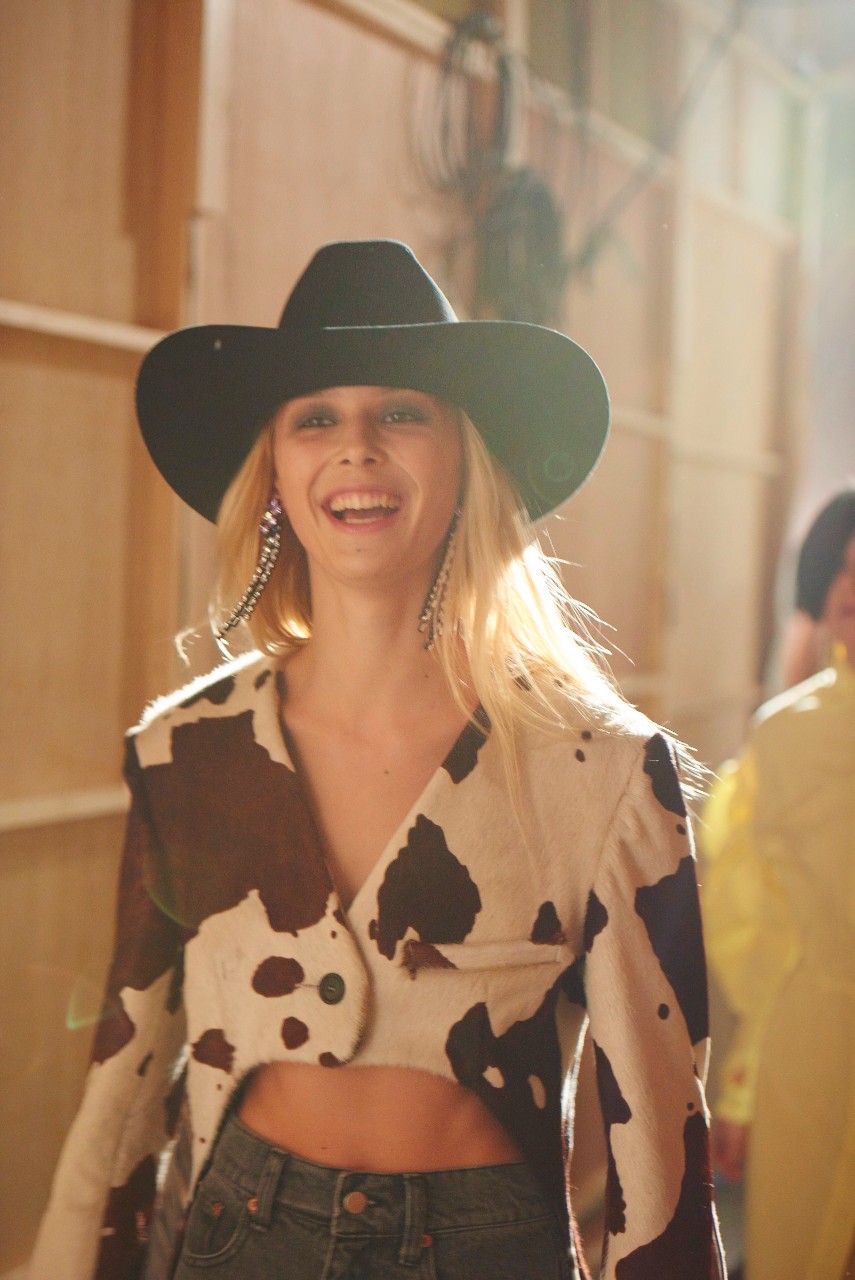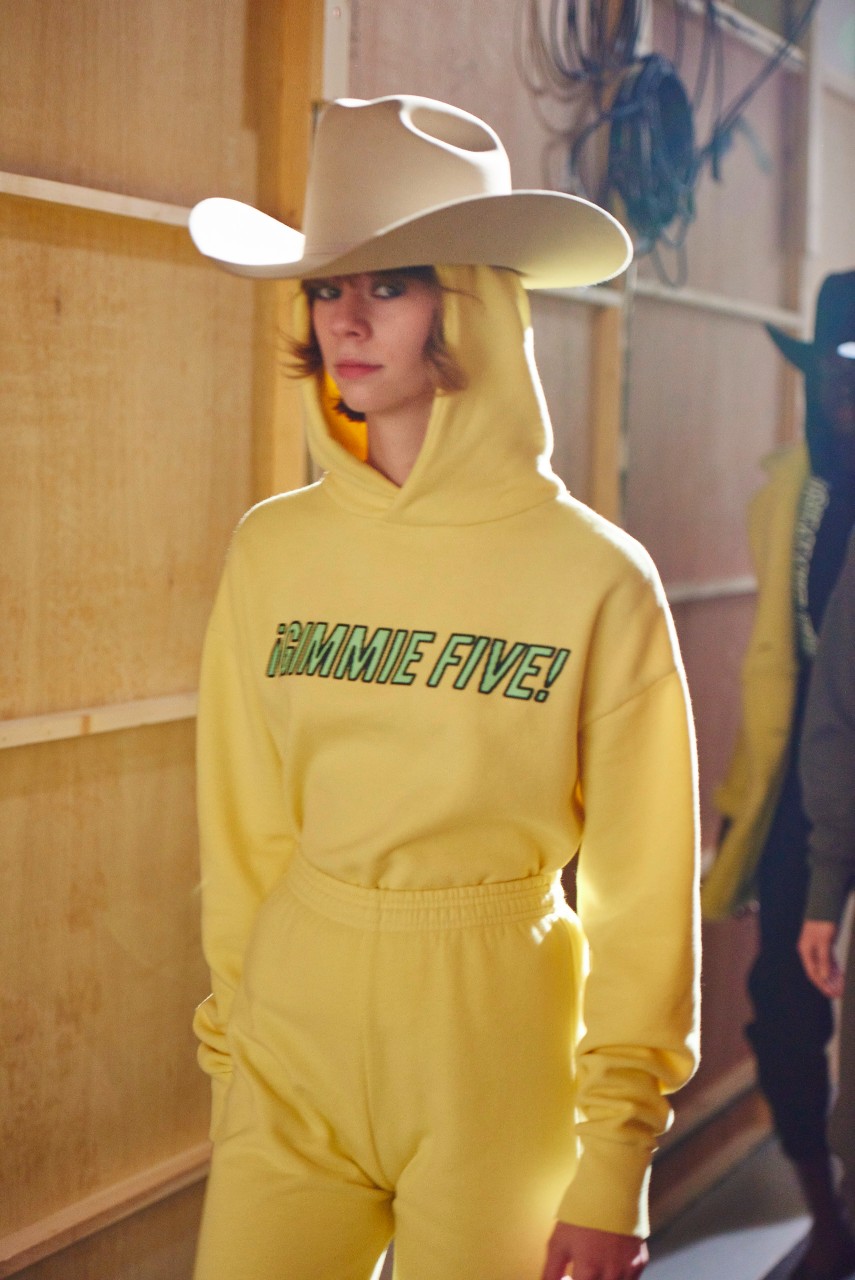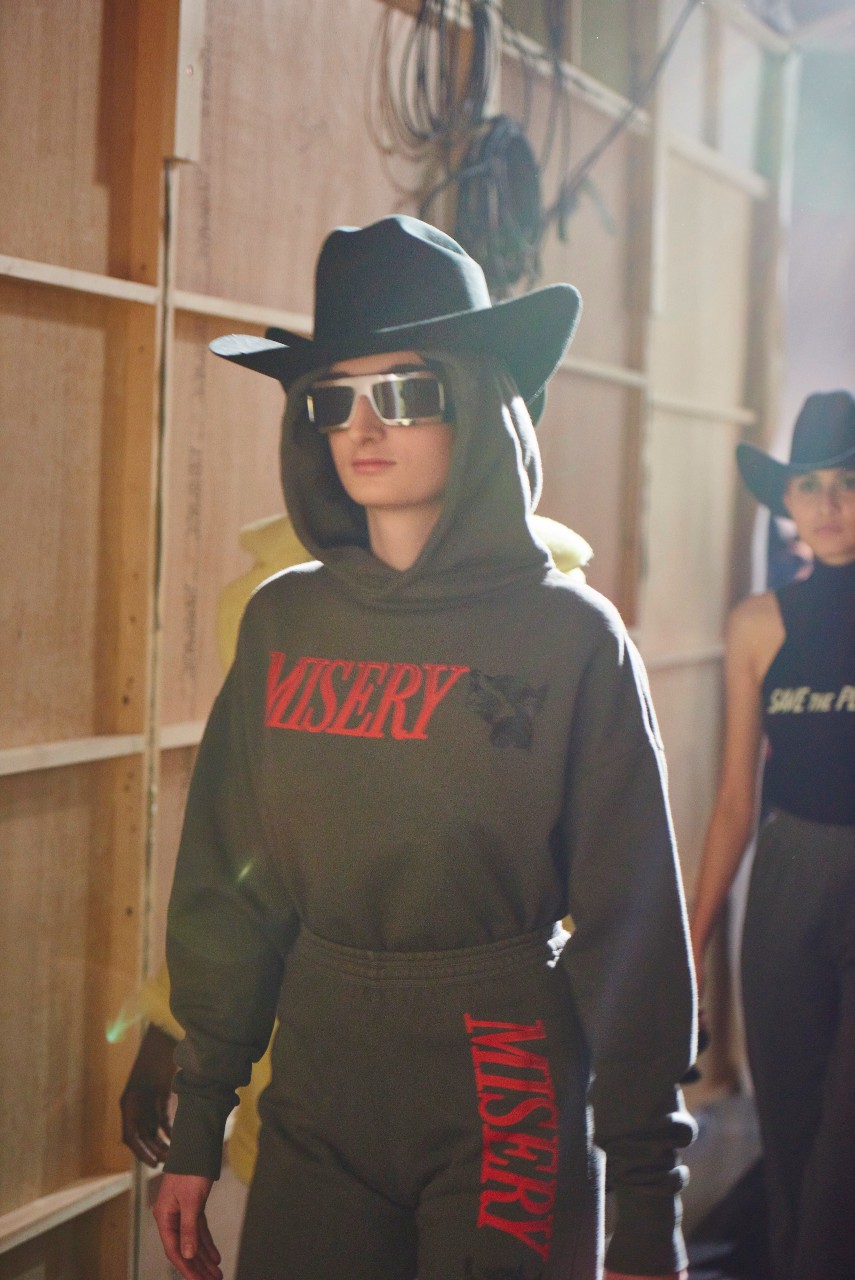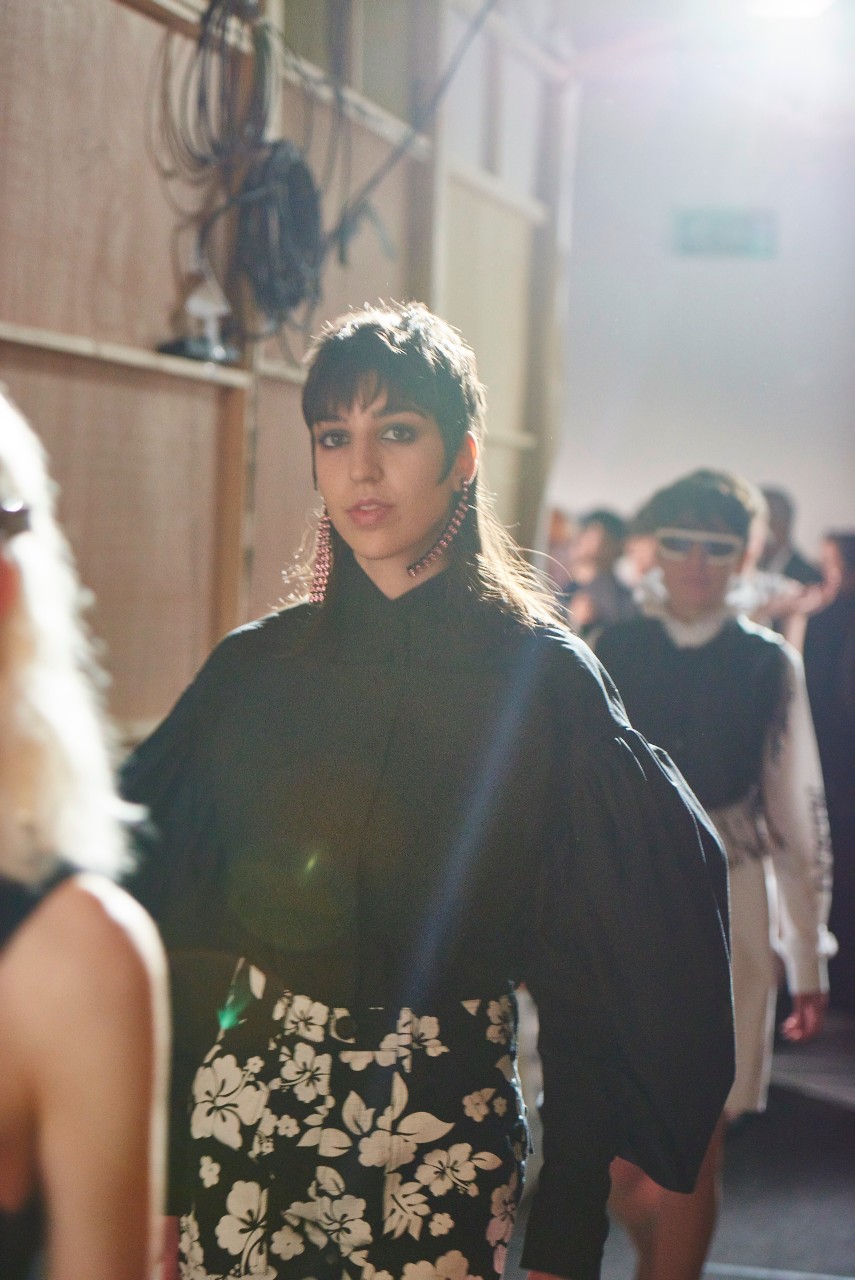 Ashley Williams' AW17 show was all about contradictions – from paradise to paranoia, rhinestone cowgirls to highland swings. The collection was attire for 5am partying – slogan strewn sweats for those asleep in the corner, and beaded fringing on mini-dresses for the last ones standing. And twilight was realised through the abandoned shopping trolleys and dried-out plants that potted the catwalk, while a boy and girl flirted on a swing seat, to a soundtrack of psychedelic bird song.
Williams is consistently playful with her aesthetic, hurtling between ladylike fun and teenage rebellion and injecting it with a strong dose of Americana. This heady combination was prevalent for AW17, through the Hawaiian print puff-sleeve mini dresses and separates, varsity jackets; straight cut jeans and penny loafers. Juxtaposed with acid yellow joggers and hoodies featuring slogans like 'Genuine Misery' and 'High Five' and obscenely cropped puffer jackets, fit for kicking back in.
The Designer riffed on the current eighties revival. She drew on Milanese Paninaro street style, apparent in the obscenely cropped puffer jackets and sunglasses, and also revisited Dallas cowgirls and boys (an aesthetic that has found its way into a few of her collections), with cropped and fringed cowhide jackets, cowboy hats, and beaded fringing on shirt dresses. In another turn of events, Scottish Aran knits featured, and were oversize and adorned with colourful giant chevrons, while tartan skirts and trousers came in aquamarine and yellow.
The jewellery was rhinestone-heavy, from chandelier earrings to the popular diamante hair slide, this time reading 'paranoia', while tartan bucket bags and pointed courts evoked the reimagined femininity of the Williams' aesthetic.
She revisited motifs, such as the wolf, and slogans, like 'save the planet', which, along with the long-sleeve skater tee have come to signal a Williams collection, without symbolising it, or stealing the show and leaving her free to explore a diversity of overarching aesthetics each season.
This season's use of contradictions brilliantly echoed the current social climate – misery, genuine misery as she puts it, while acknowledging that from this, solidarity and hope can be bred – high five! But what Williams also did, was return to the contradictions and flippancy that characterises youth – something she explores with great fervour.
Words by Rosie Higham-Stainton
Images by Rob Parfitt