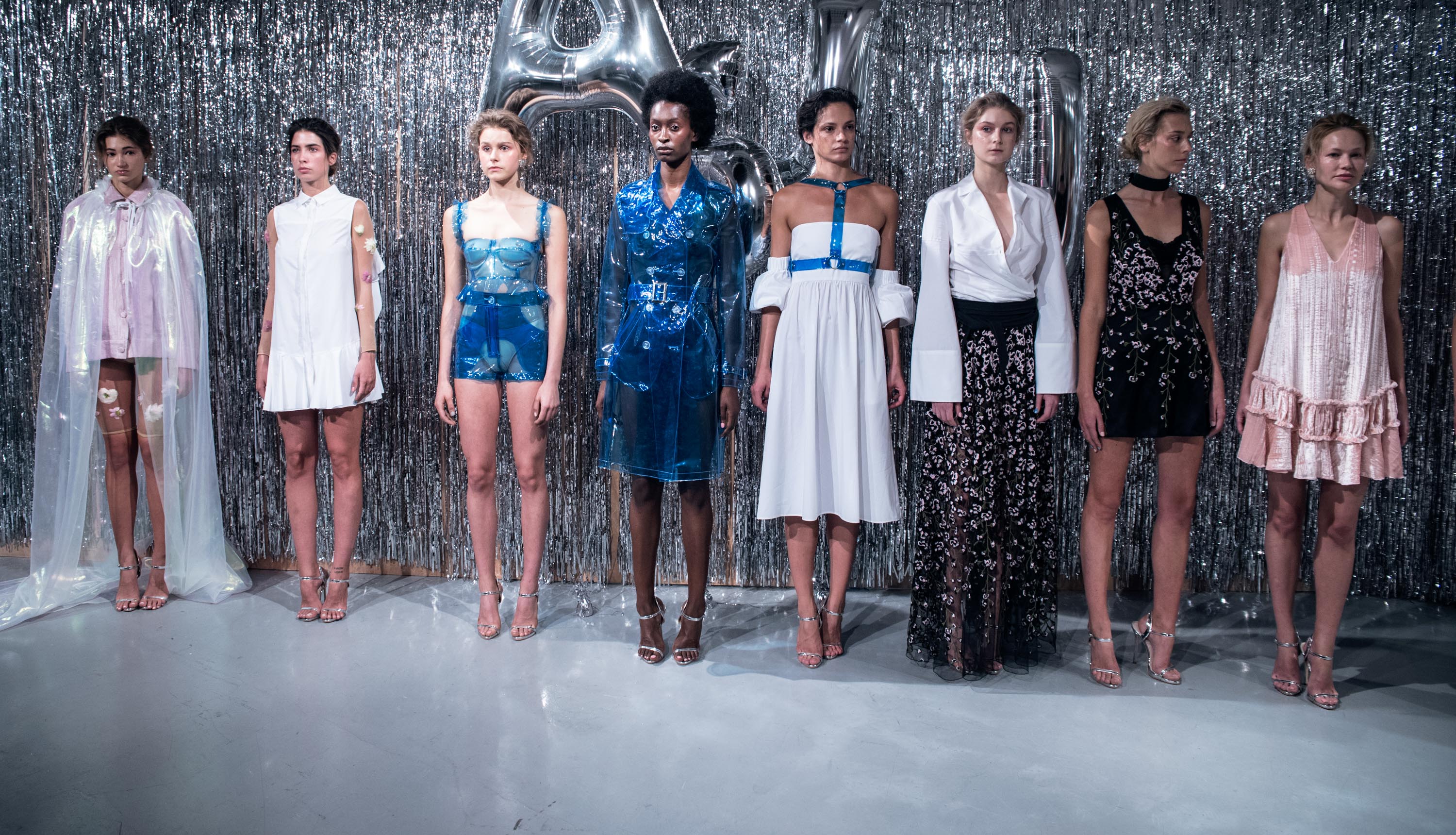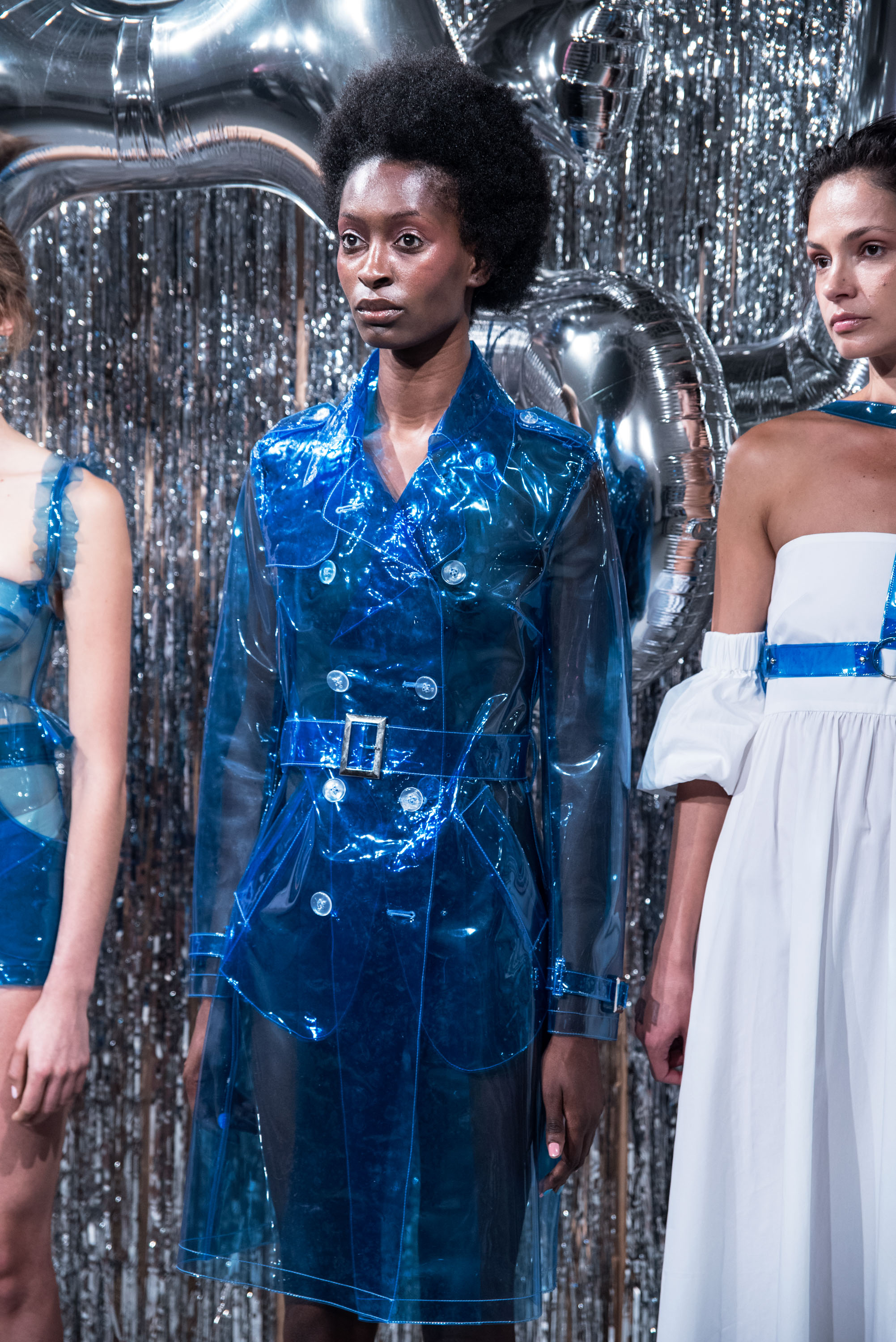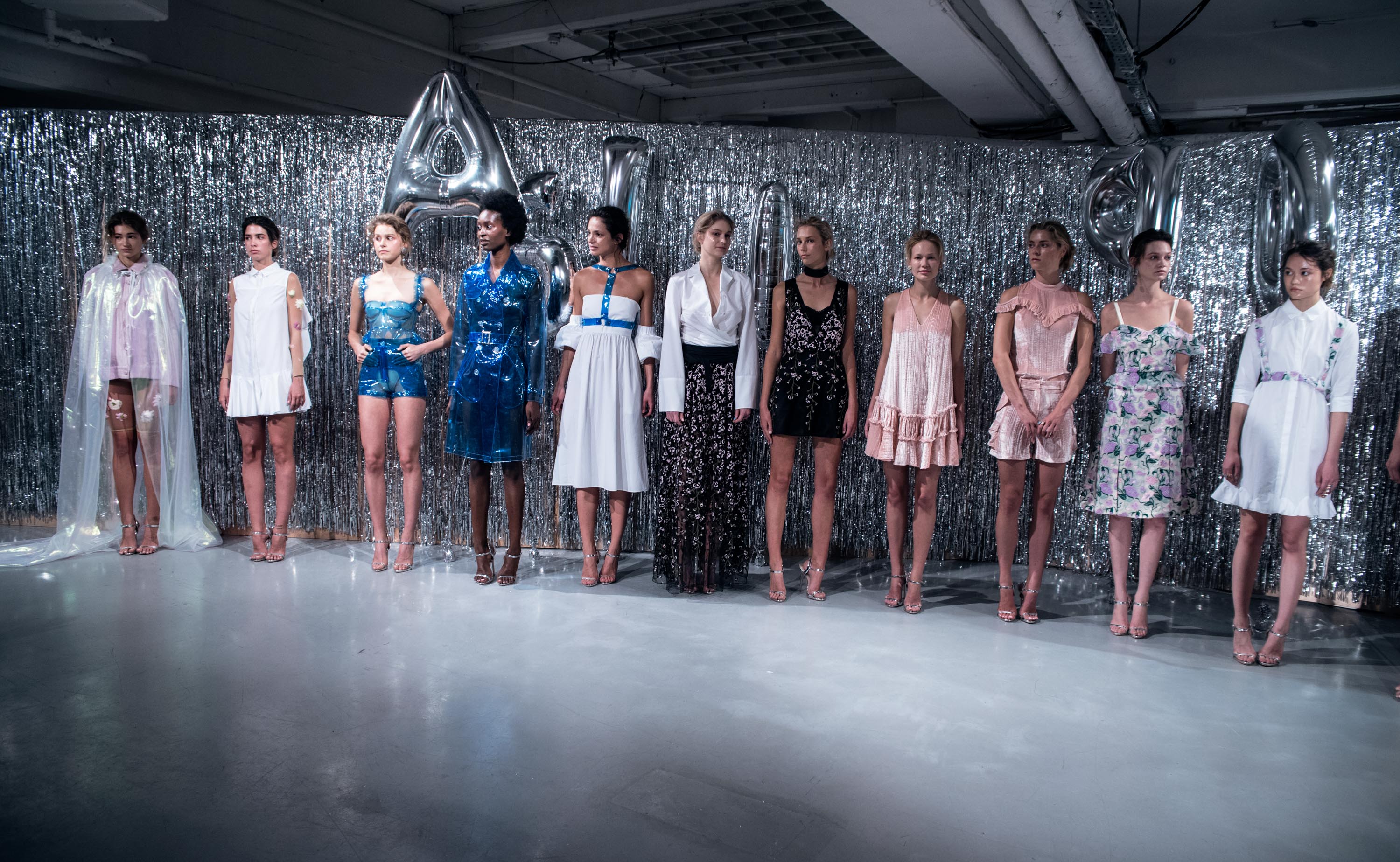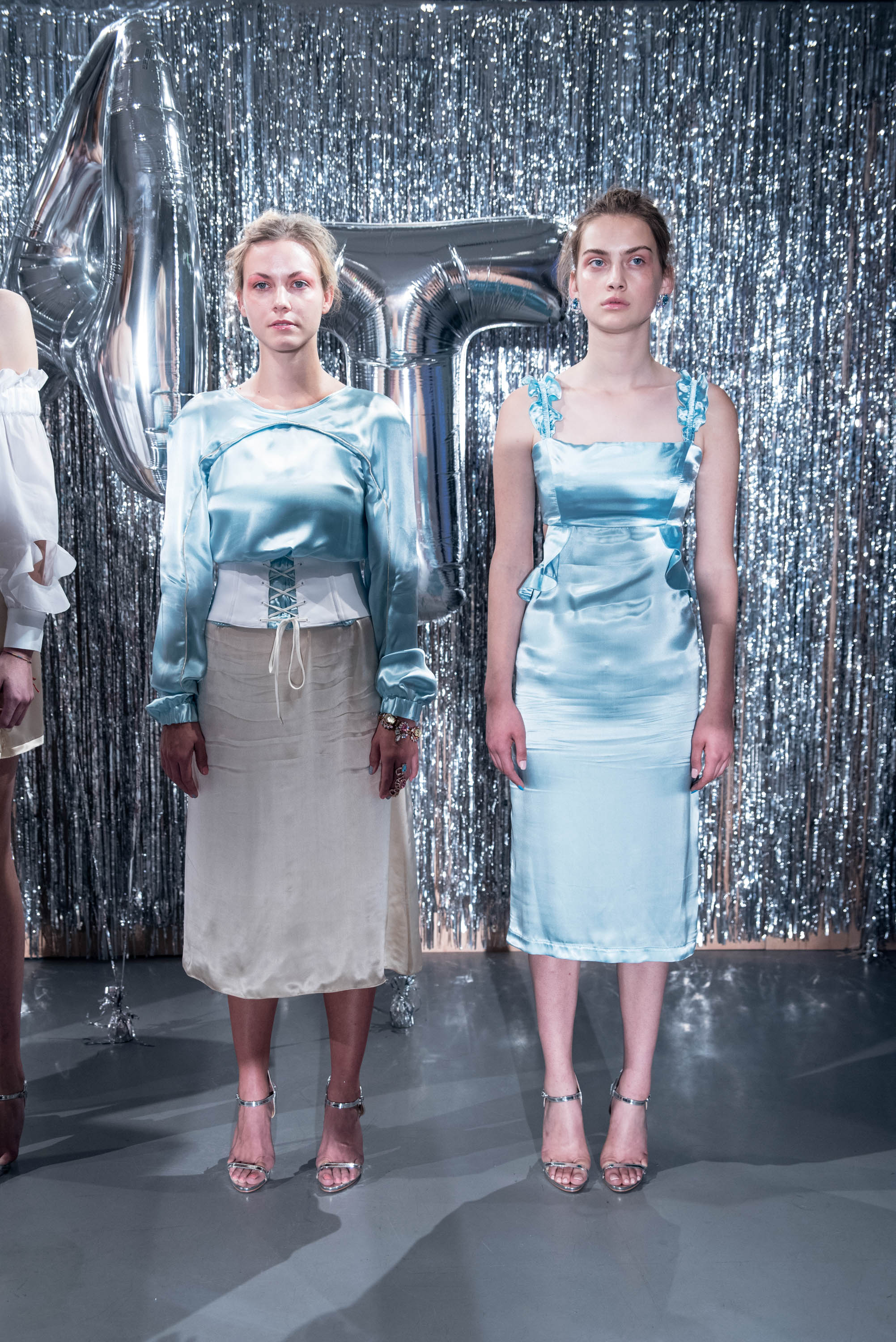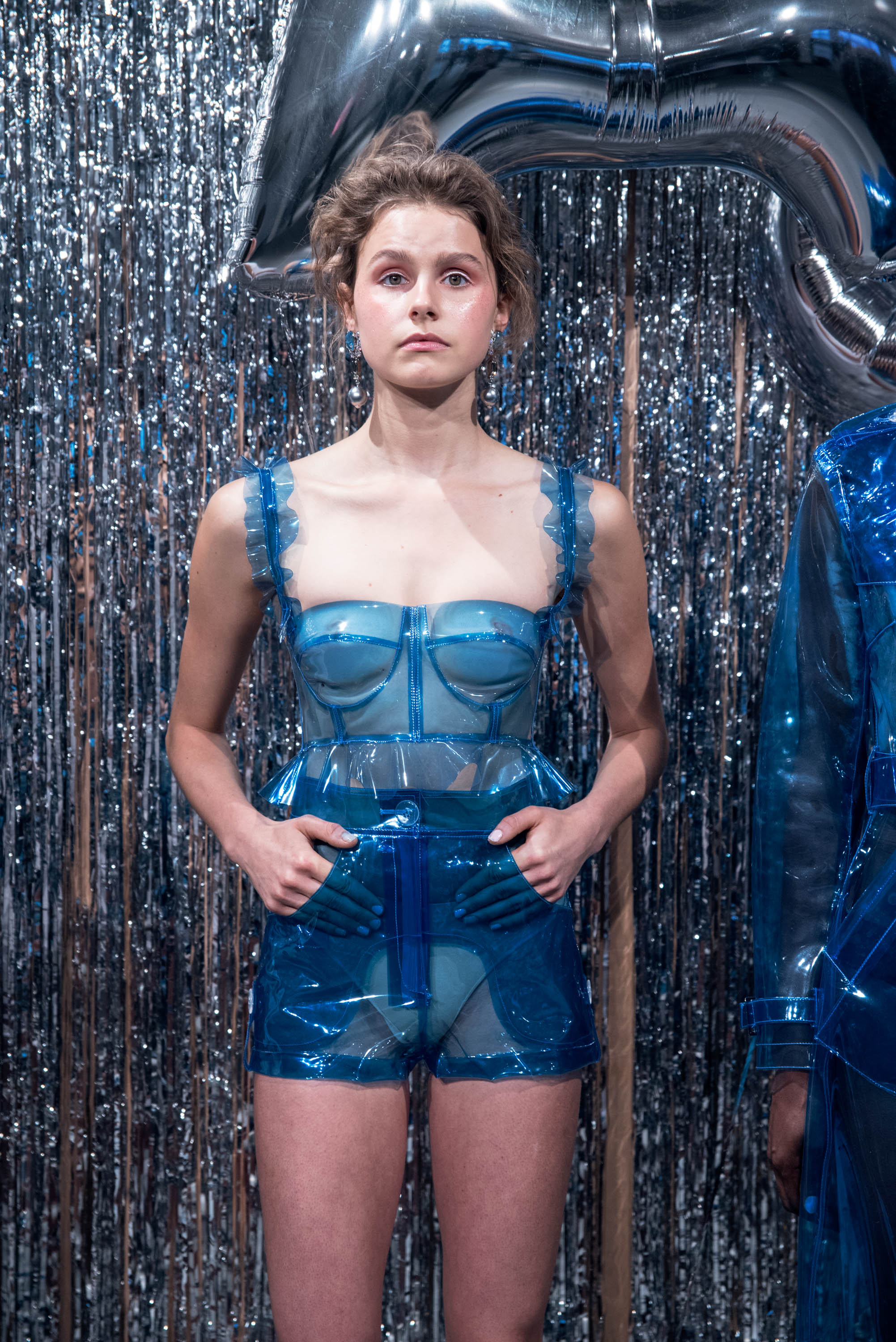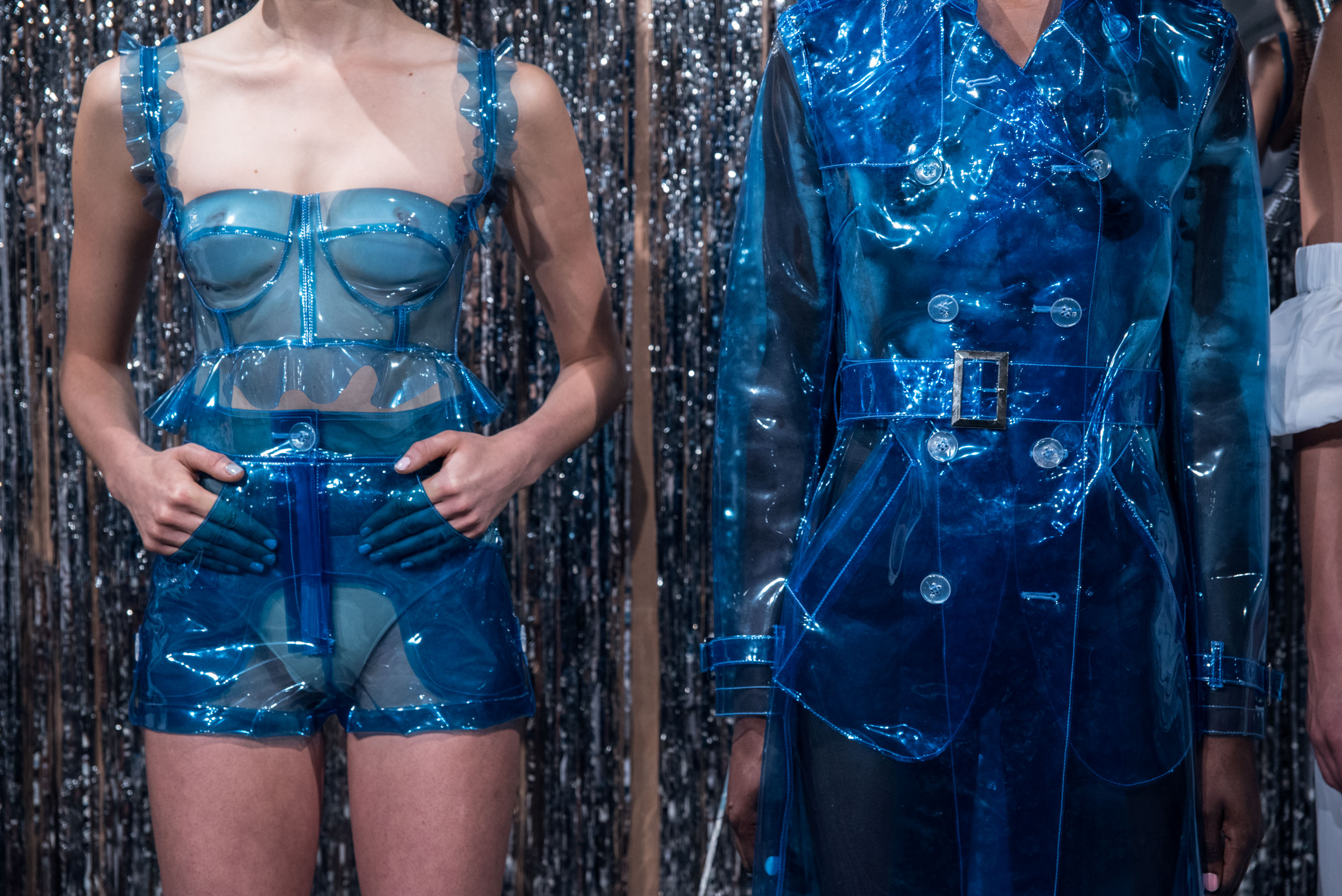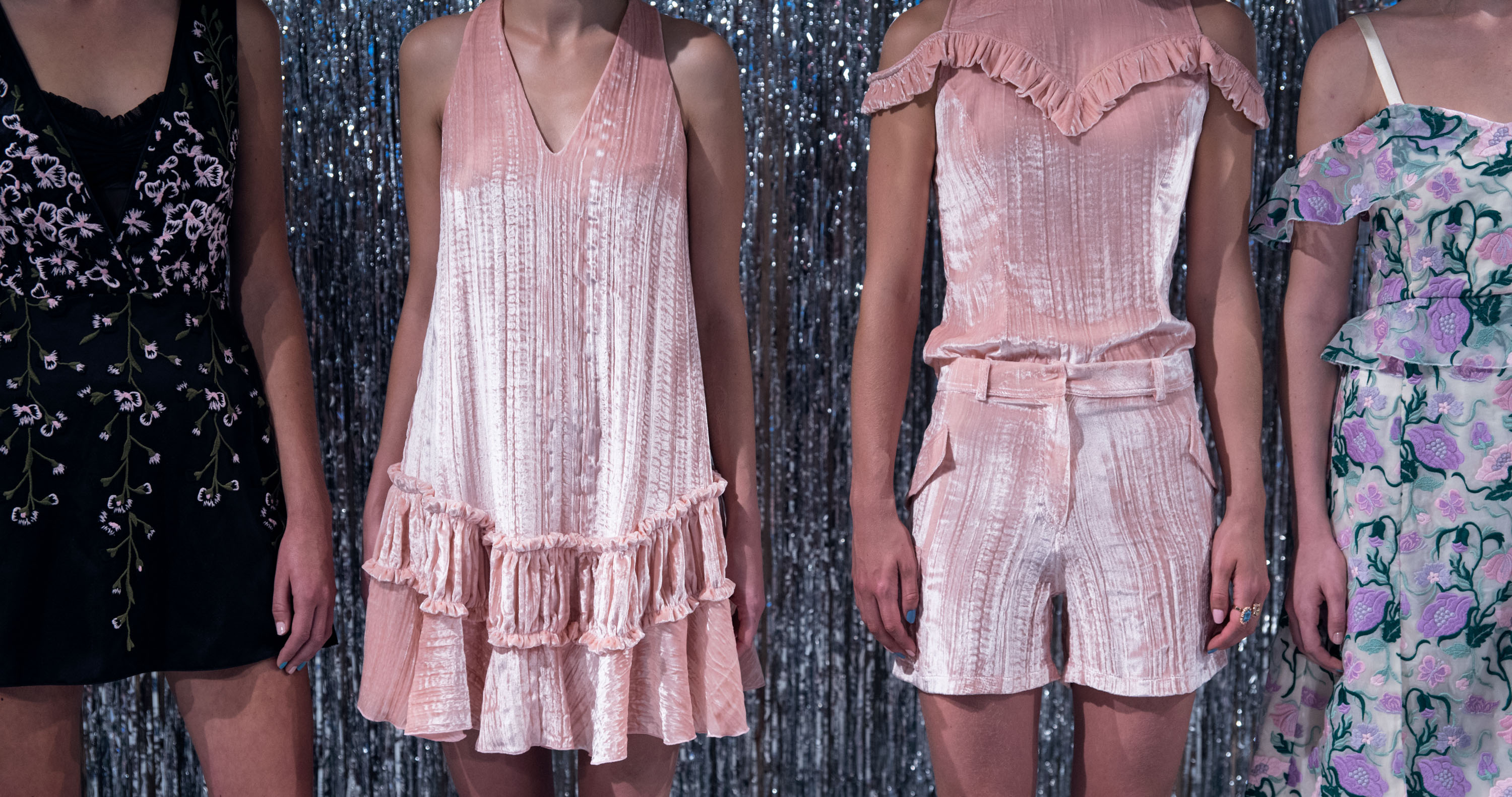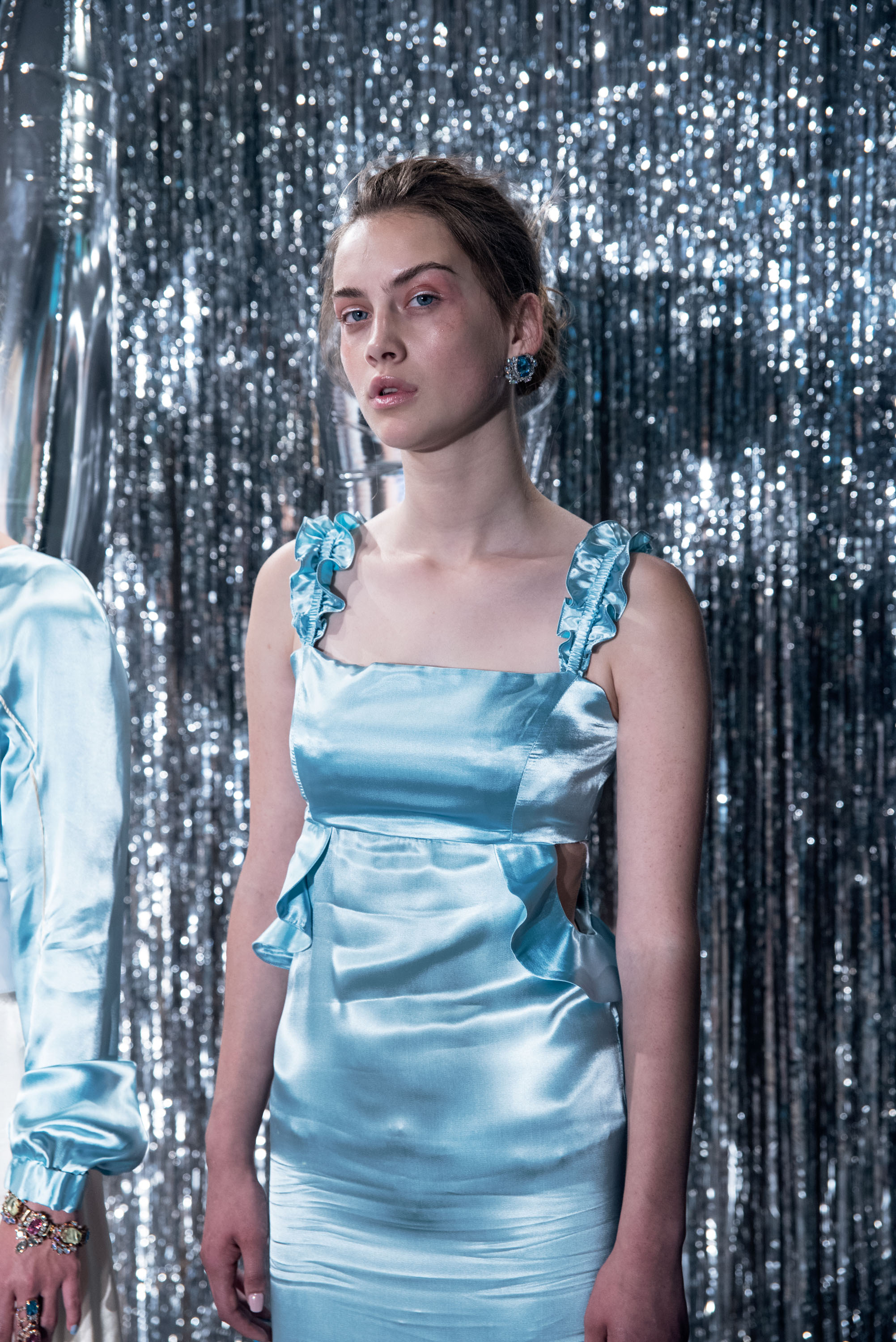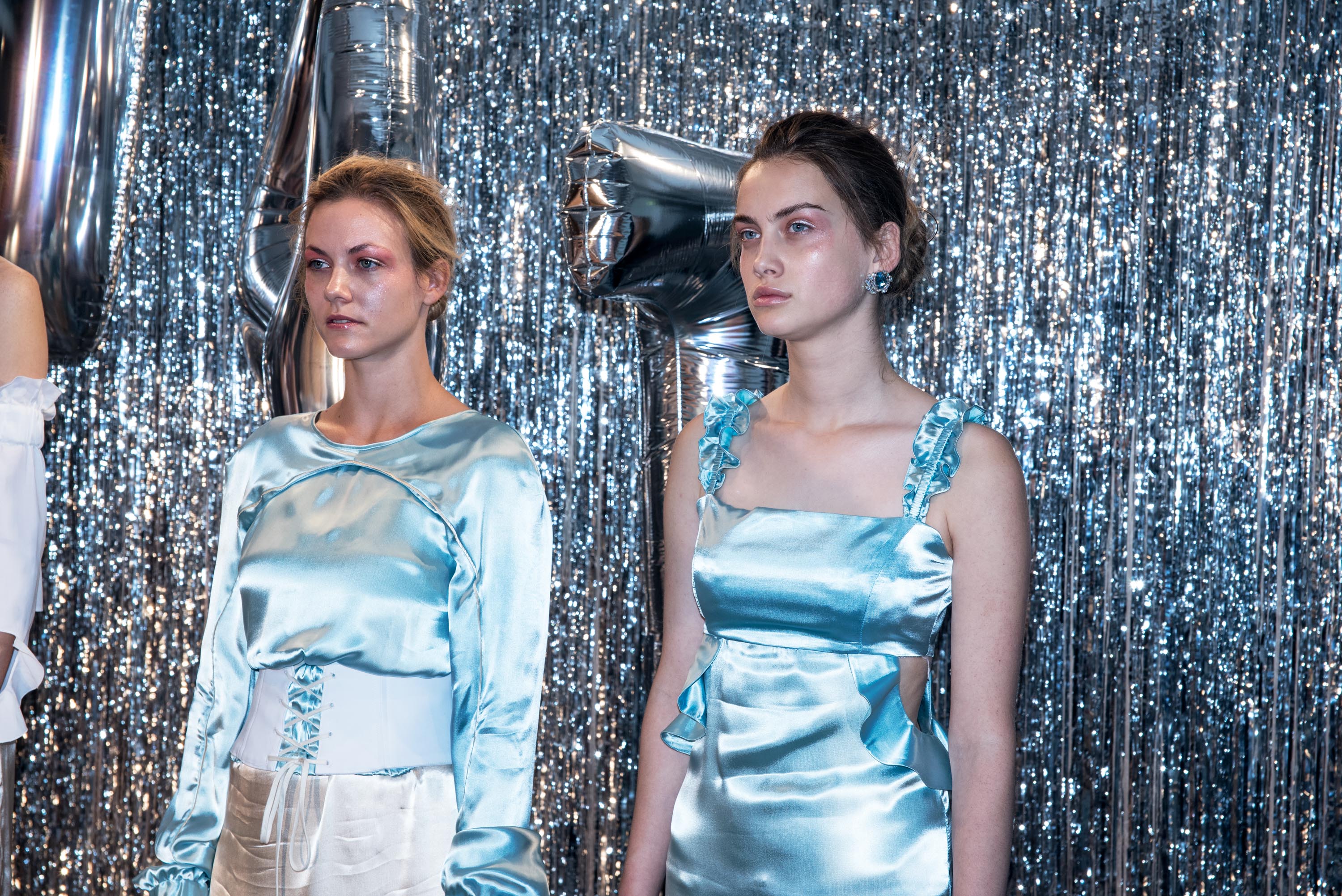 Asli Polat's collection was a dream-like nod to the romantic, feminine styles of the late 1990's, but using the basement of Phonica Records in Soho gave it a well deserved roughness. Set within grey cement walls, the pastel shades, girlish cuts and vintage florals stood out against the harsh environment.
As the models stood in a line against a backdrop of shimmery silver tassels, the collection could be simply admired. It was clear that the models were chronologically positioned to start with feminine pastel green, going through pretty florals and ending with beautiful holographic PVC. Upon first observing the collection, Stella McCartney's first collection for Chloé first sprung to mind. The elegancy and romanticism of the garments was obvious, however the ever so subtle detailing including a shimmering necklace and delicate earrings only further exhilarated the sexiness of Polat's collection. The additions of darker garments such as a beautifully textured black dress accompanied with a simple black choker gave a well-needed break up for the collection, as the pretty pastel shades could have easily become monotonous and dull. Thankfully, Polat's inclusion of tough blue PVC towards the end of the collection providing a resiliency.
'Fun' would be the best way to describe Polat's collection. The garments were serious and celebrated femininity. While pastel shades have dominated the runway this Fashion Week, adding harder materials and tones can give any collection a well deserved breather – Polat's collection is a great example of this.
Words By TJ Sidhu
Images by Faysal Hassan