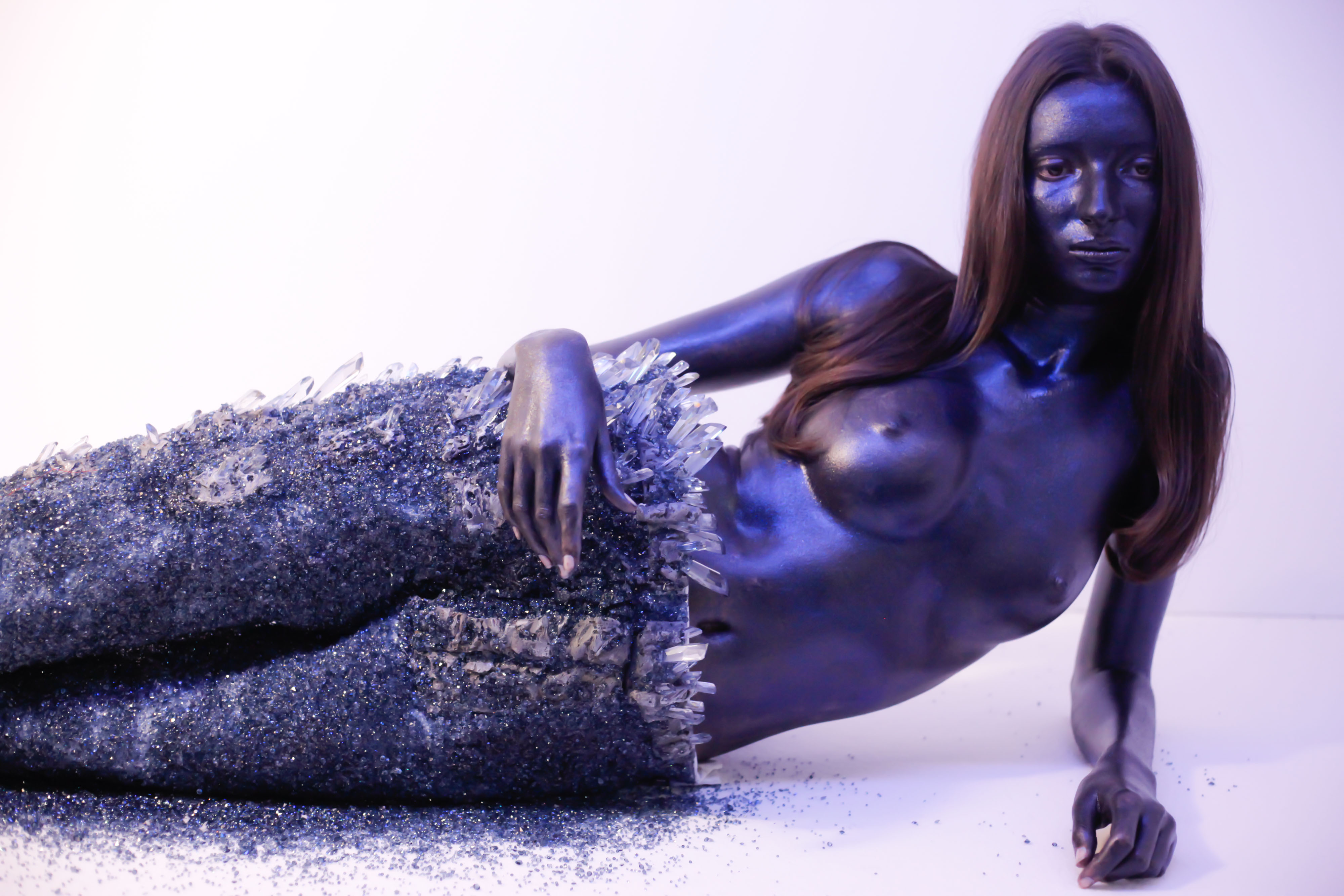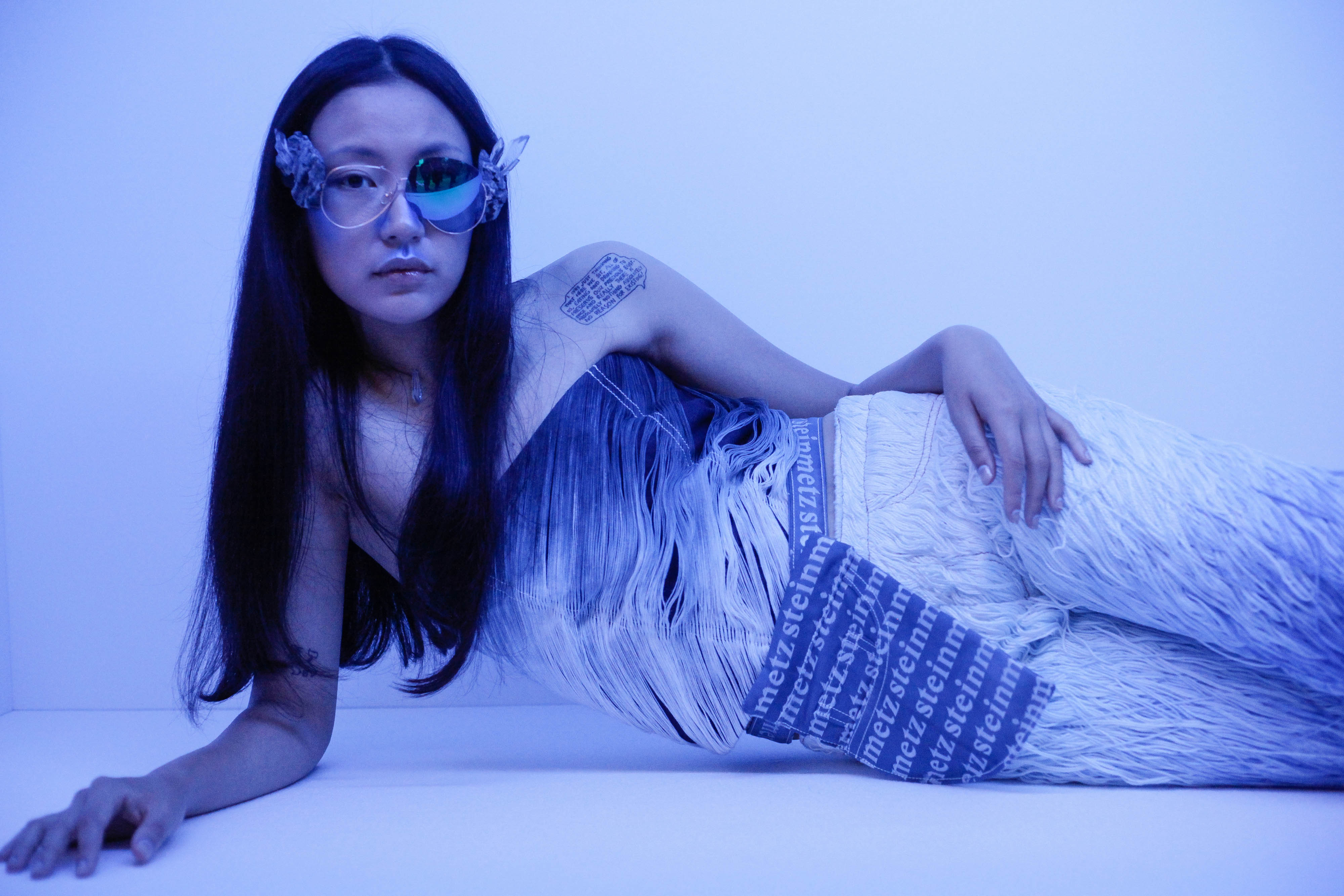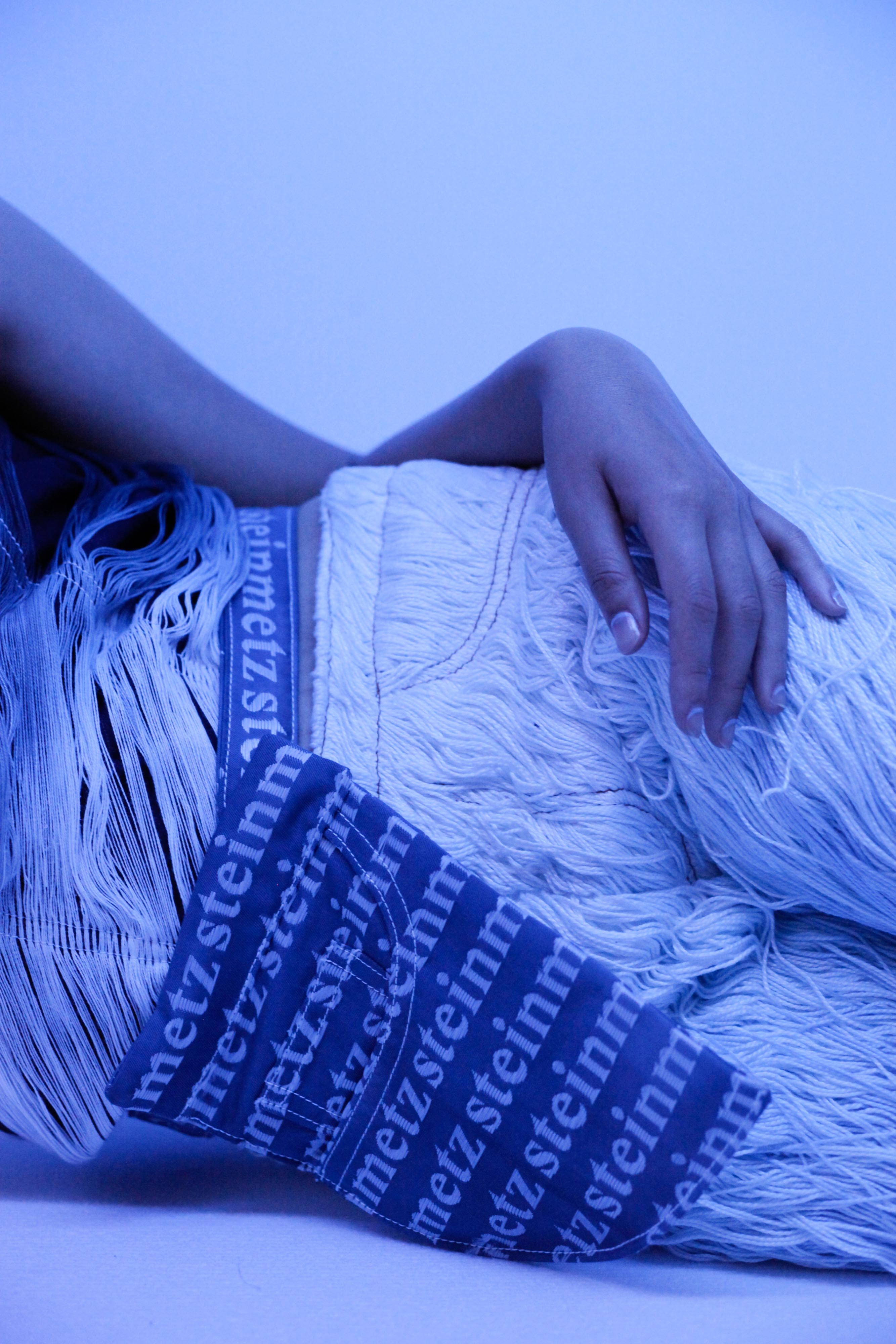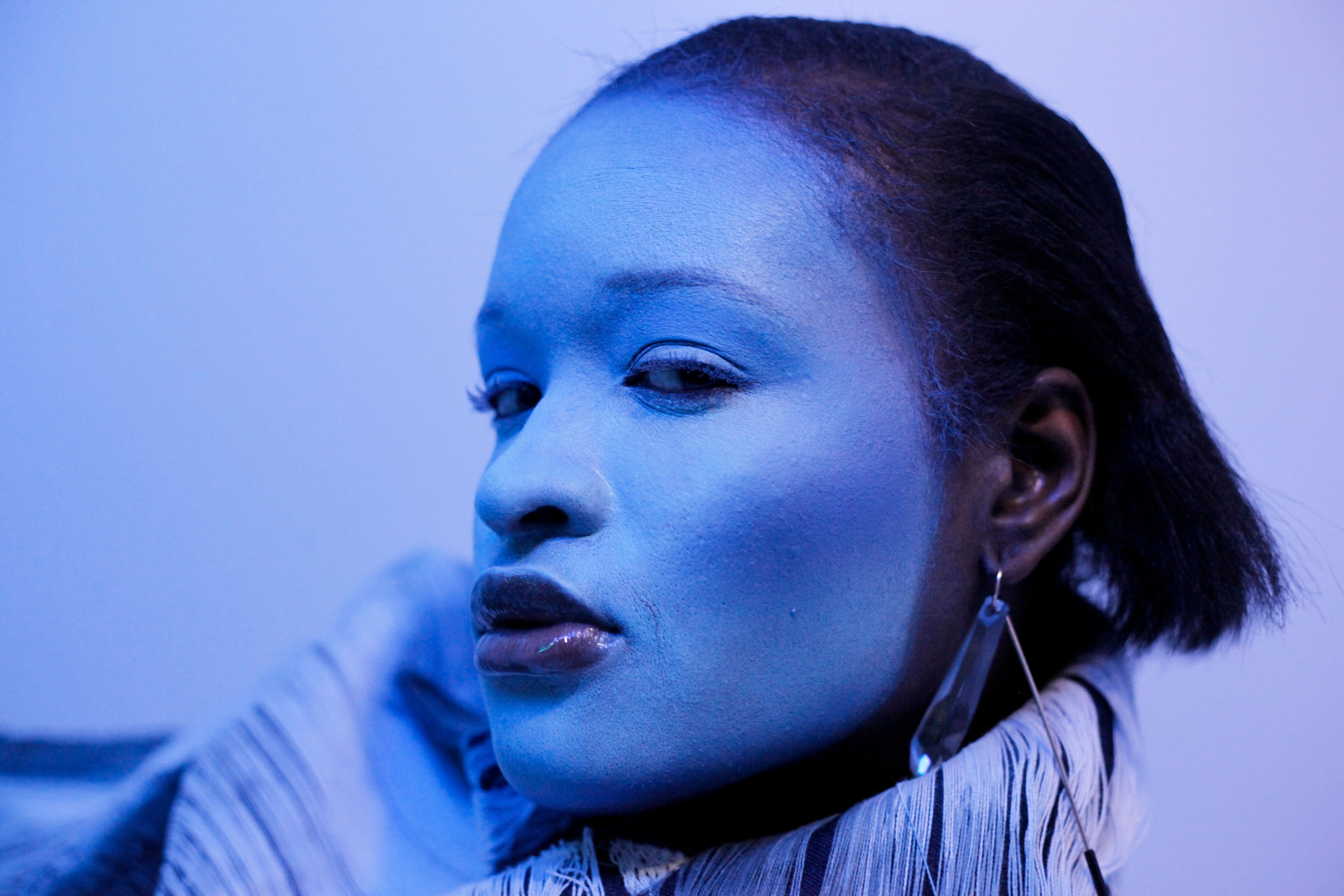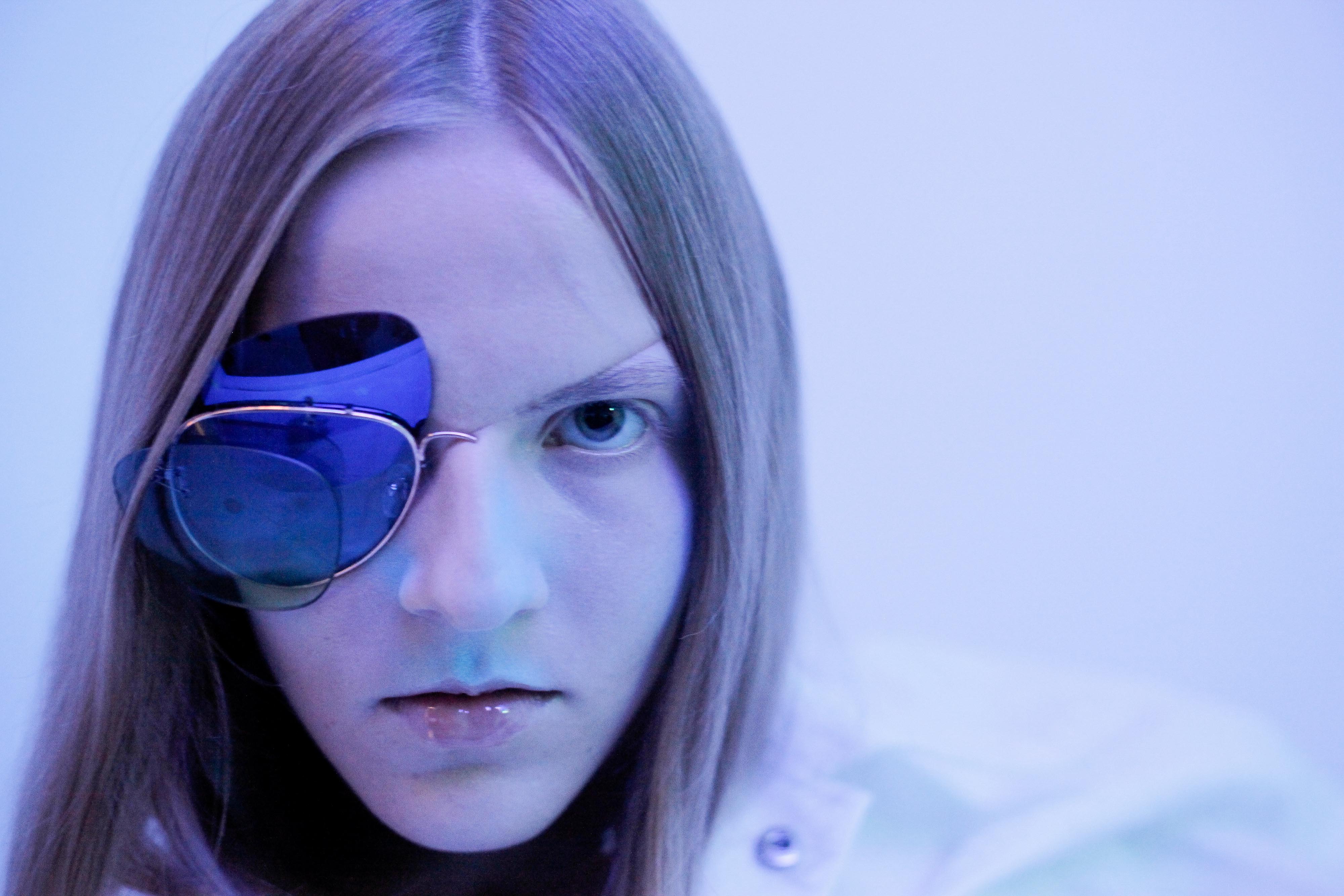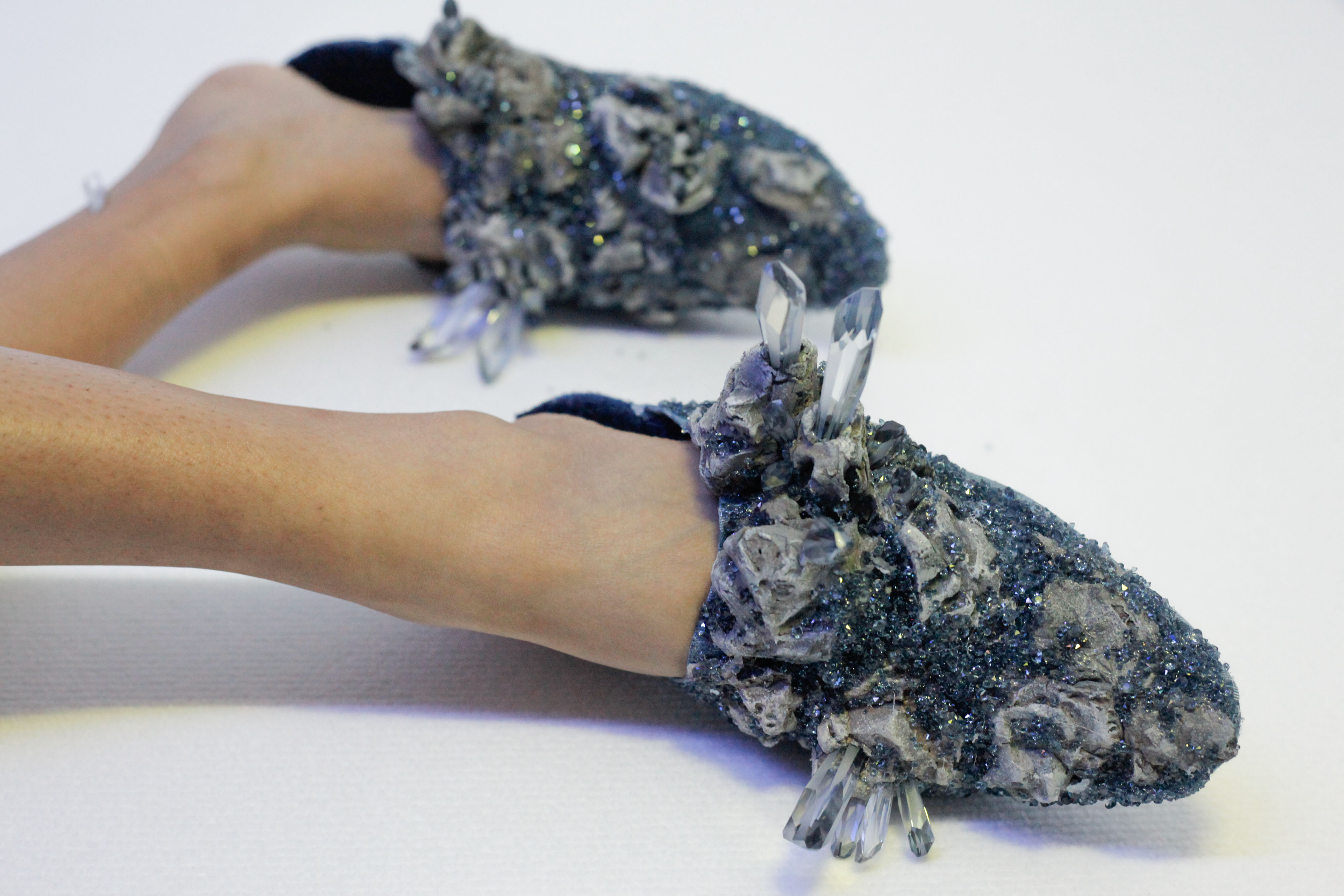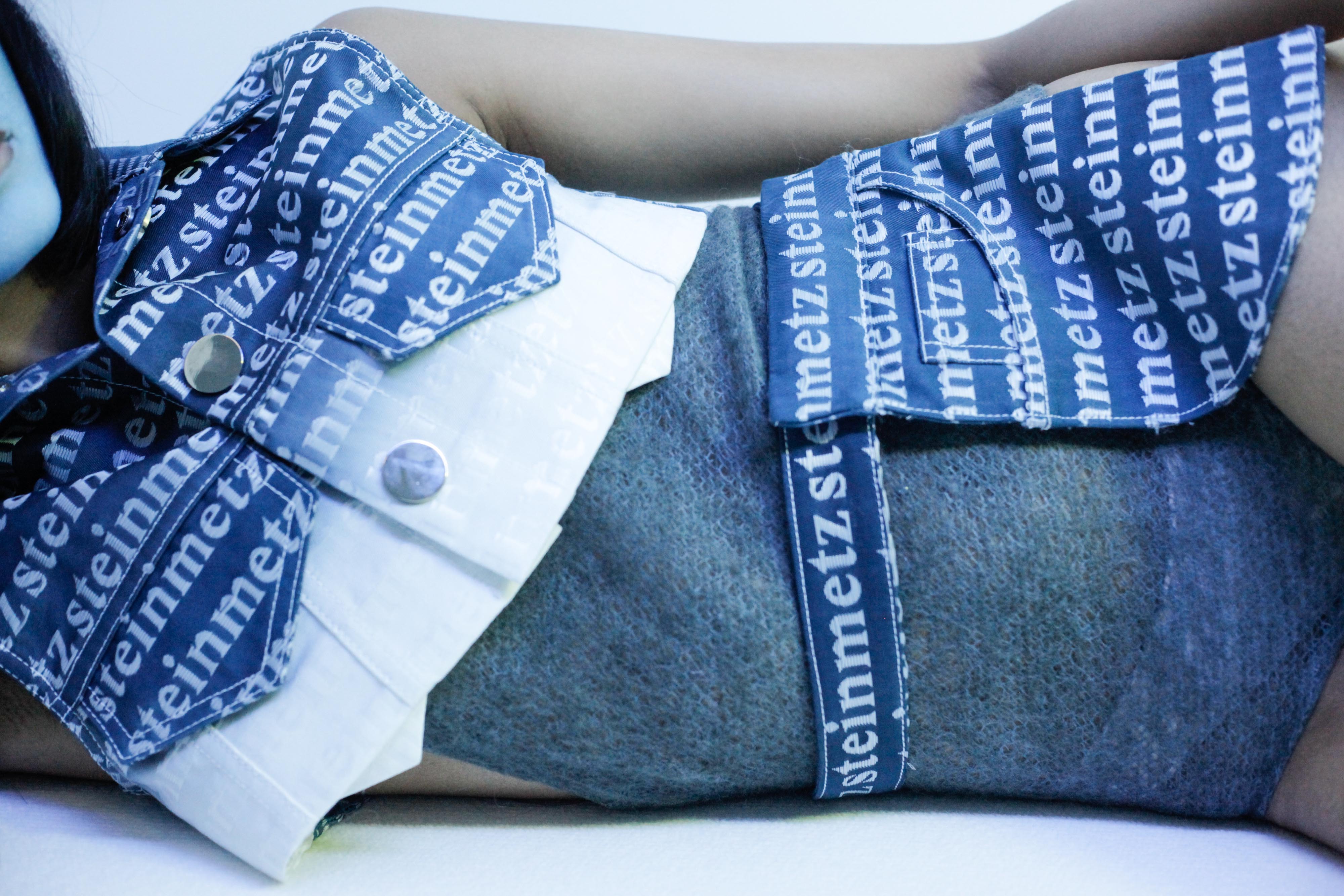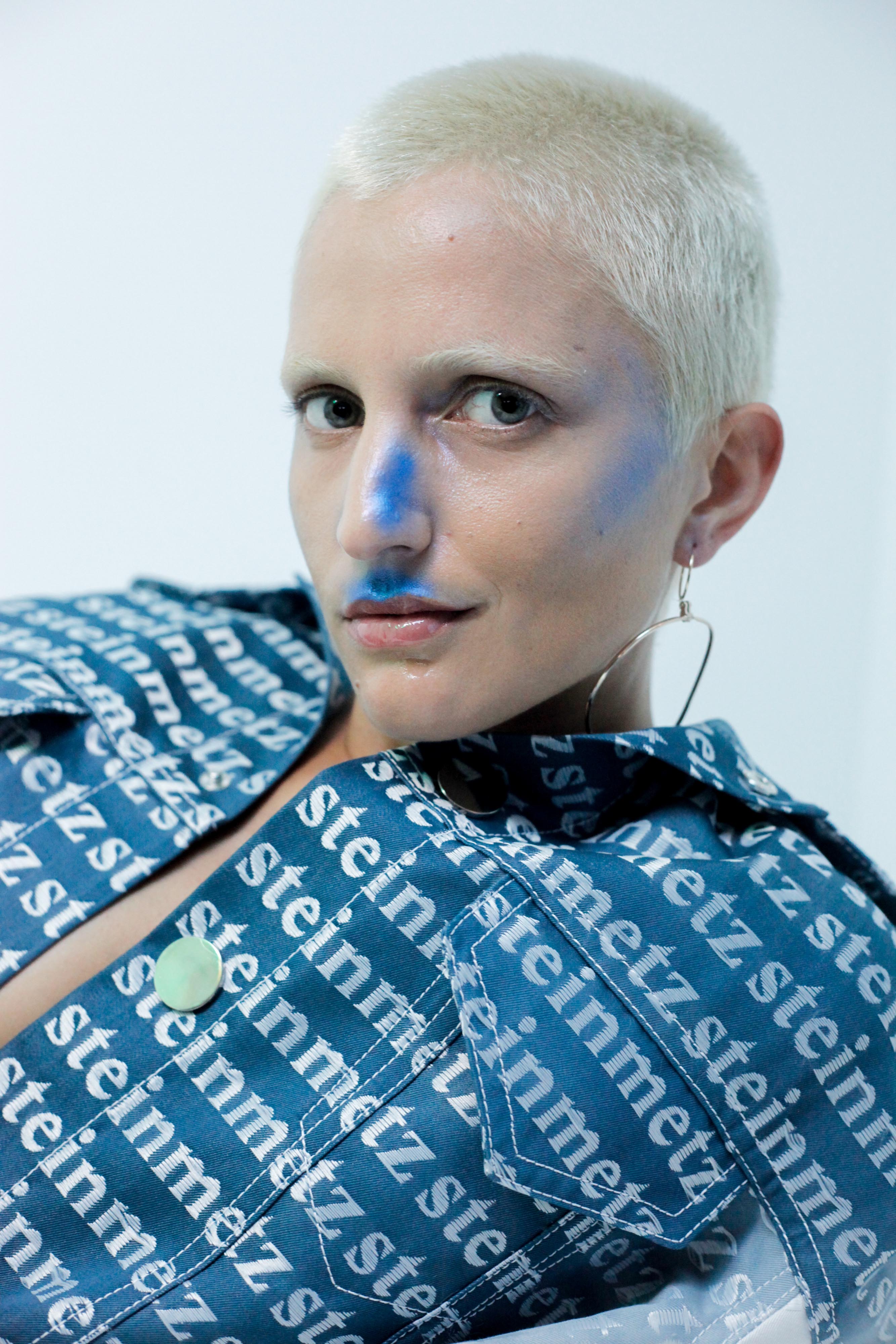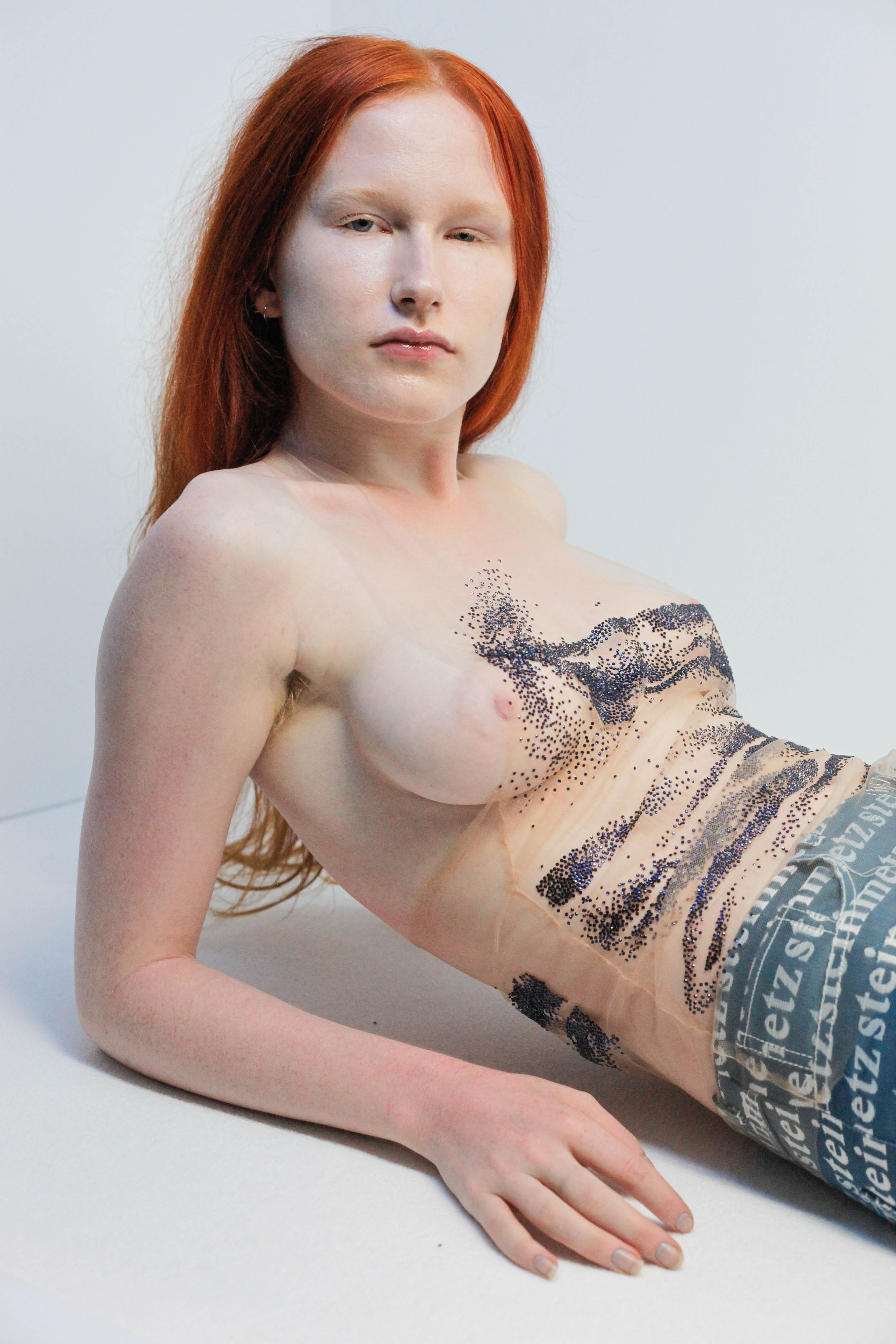 We all have a story to tell about our favourite pair of blue denim jeans.There's a familiarity and a bond that is hard to break. For SS17 Faustine Steinmetz continues her exploration of denim but with a sole focus on blue this time round.  Collection 008 or 'Blue Denim' as it's titled looks at denim on denim with a special limelight on texture and structure.
Our vision and minds work together to make sense of the things we see and Faustine plays on the blurred line and subjectivity of our understanding of things. With surface and structure being the two main factors causing this she brings a selection of blue denim items that are more than your average denim piece.
Each model was placed like an sculpture with a light installation that complimented the concept of the designer perfectly. There were monogramed pieces with Faustine's logo, Swarovski crystal covered jeans, washed out denim for days and the detail and technique gone each piece was extraordinary. The collaboration with Swarovski was a special one – the crystals took shapes echoing their natural 'organic' rock form.
As seasons go on our excitement for Faustine's study of denim continues – we cannot wait to learn more about our most loved item.
Words by Daniela Suarez
Images by Georgia Sillitoe