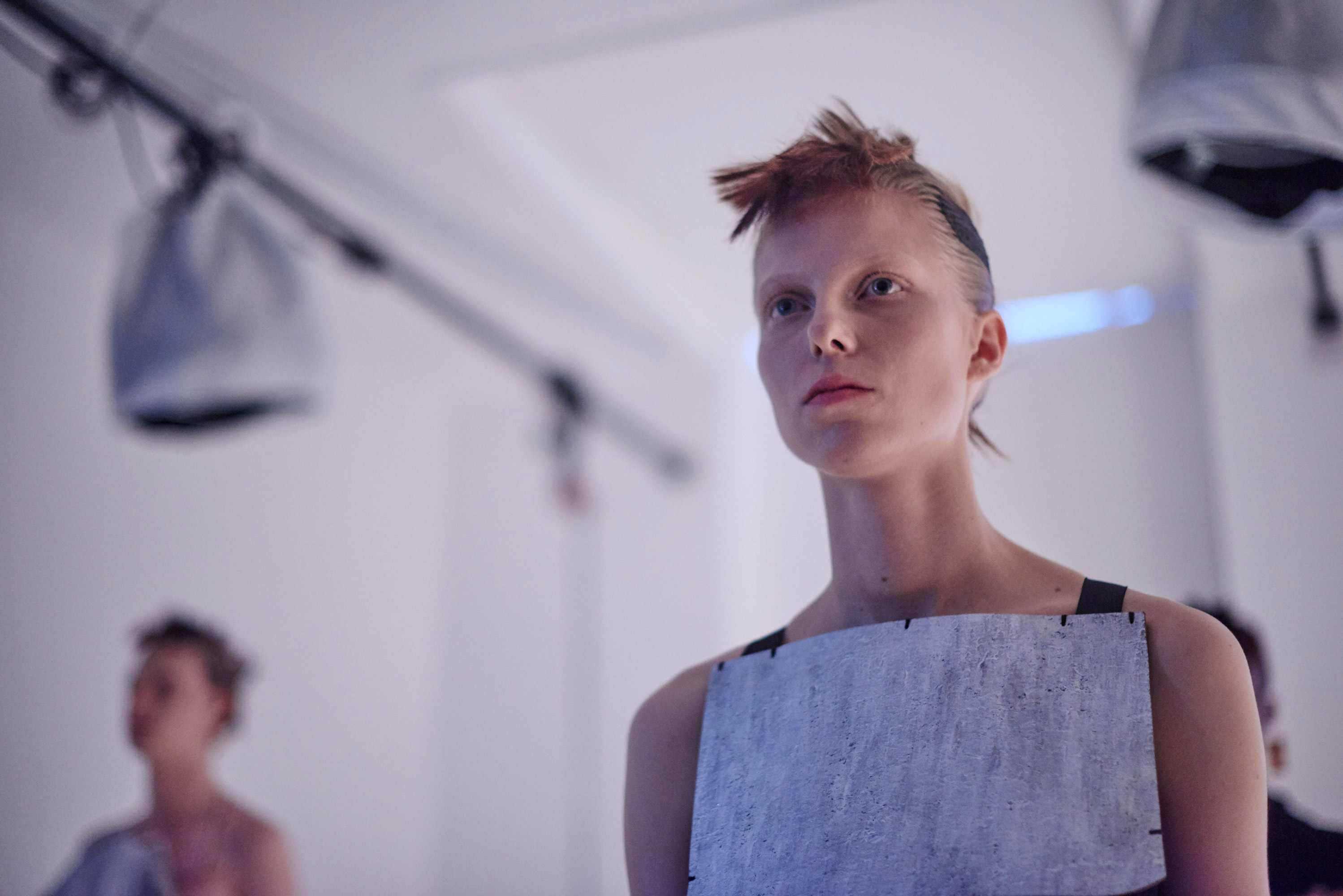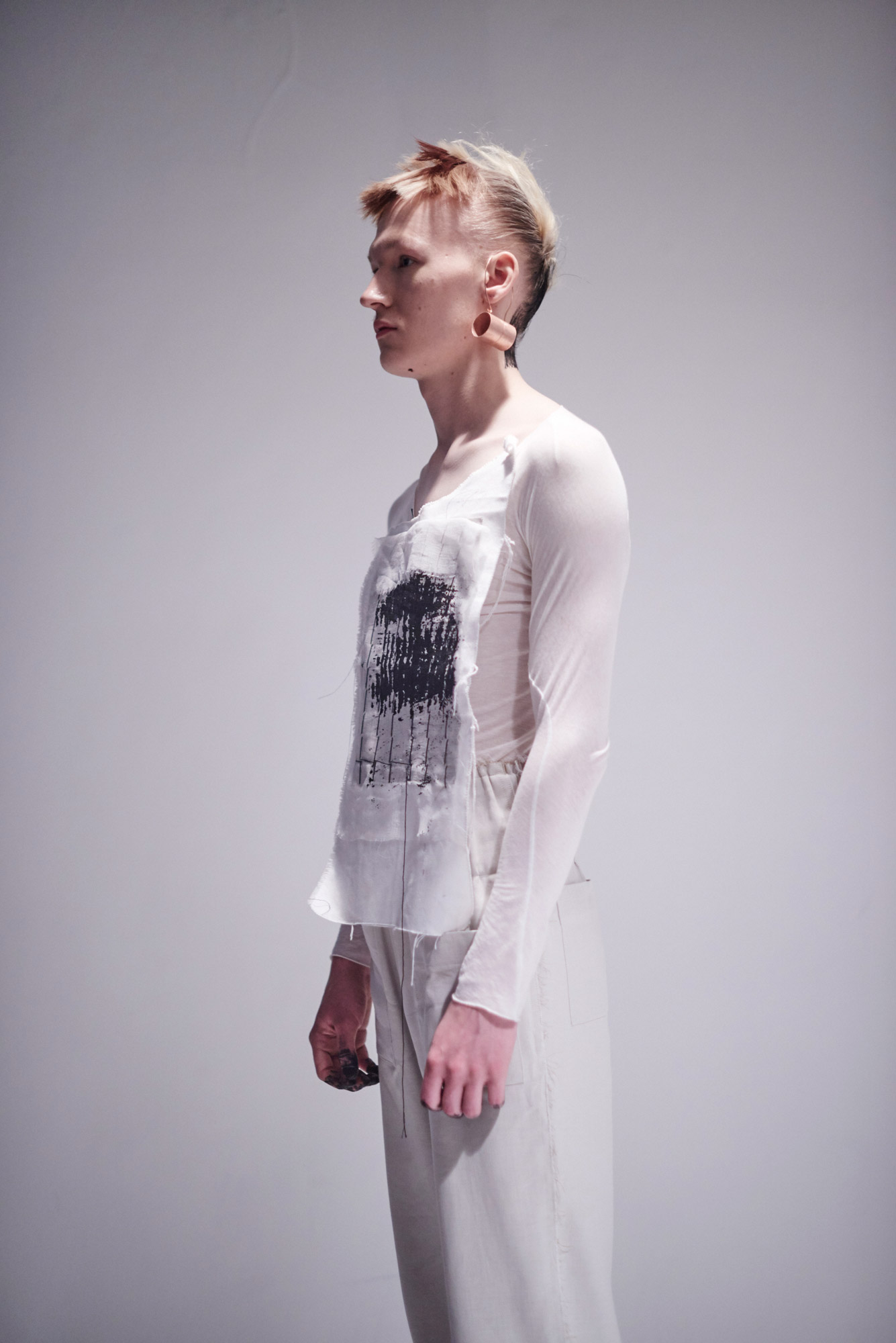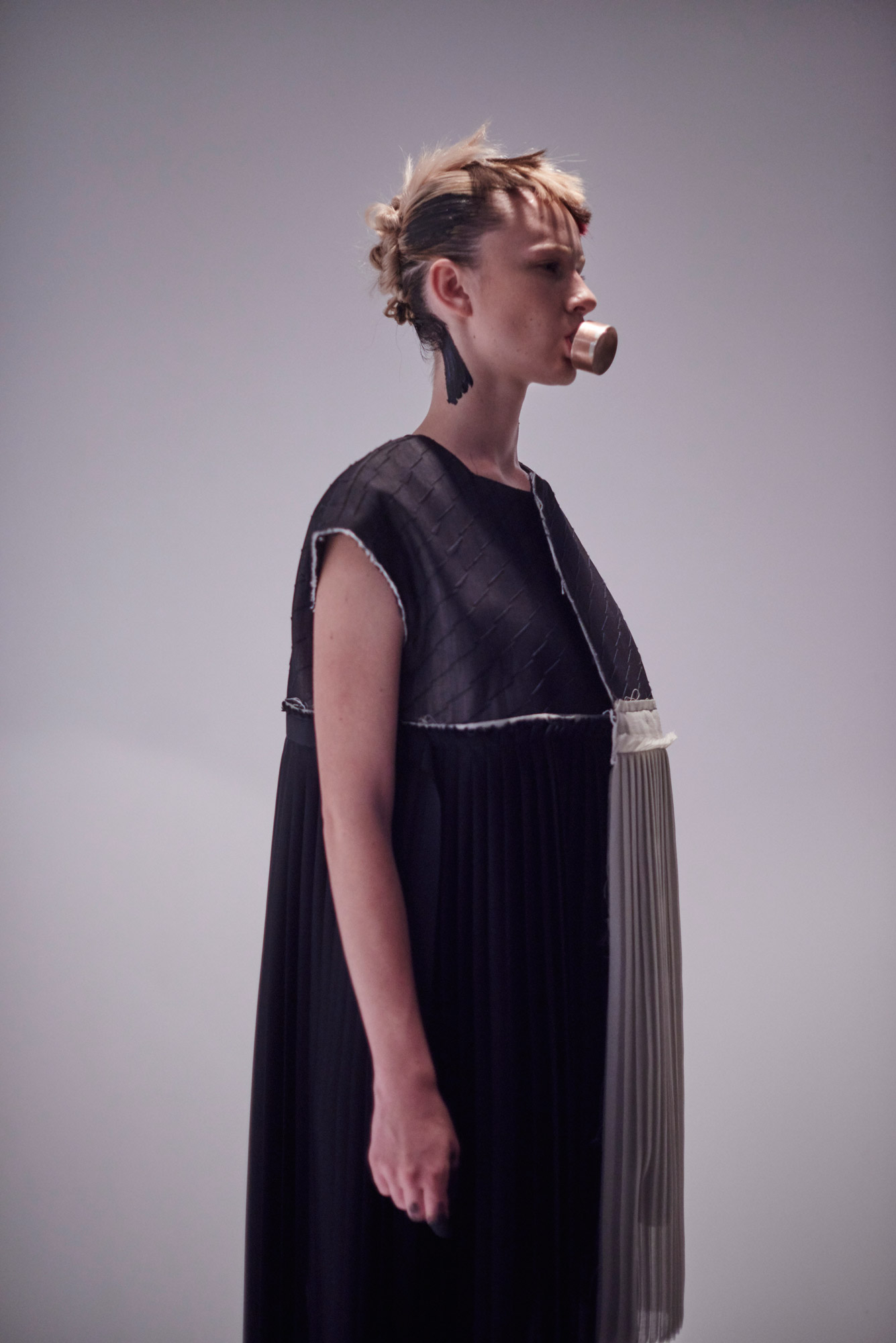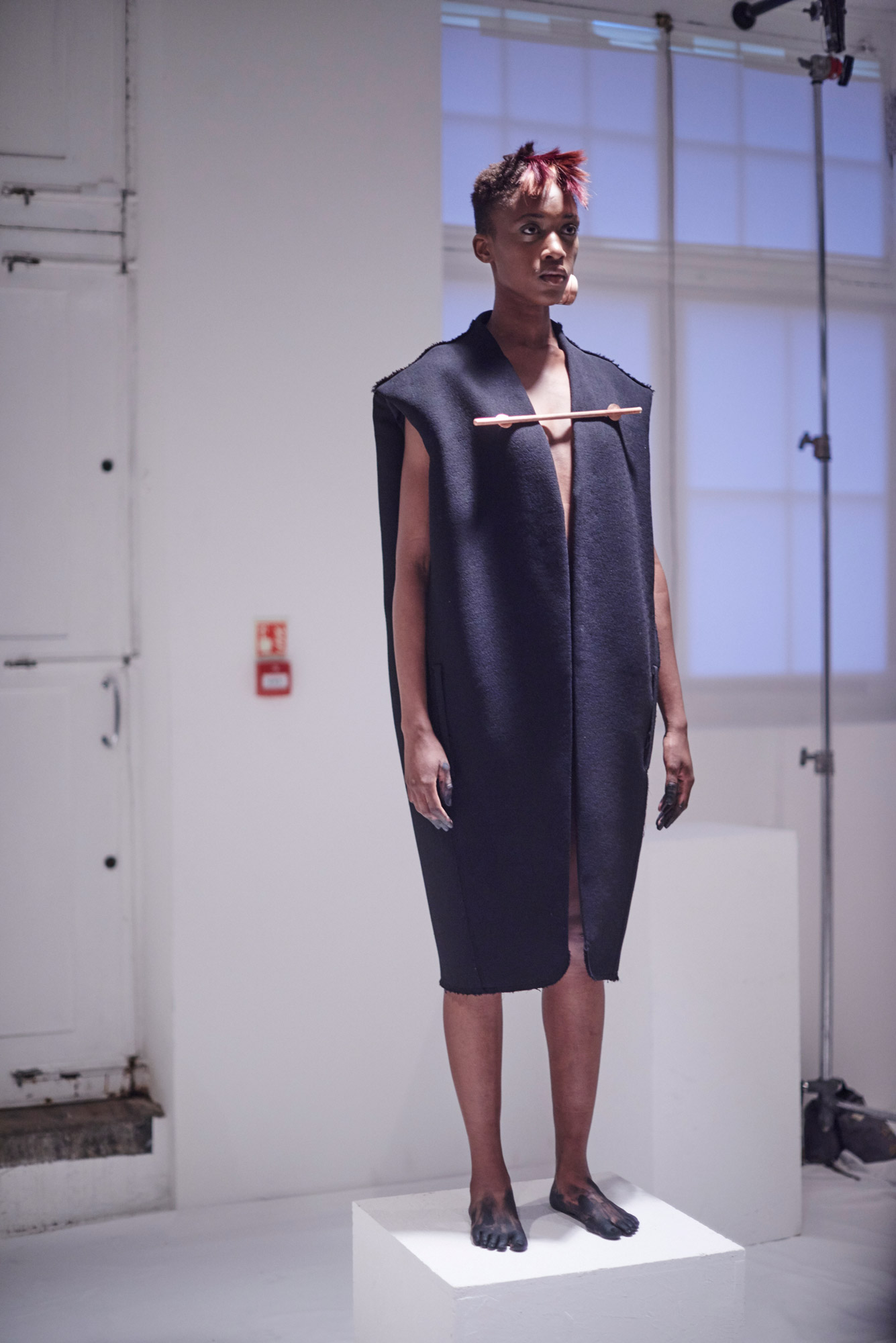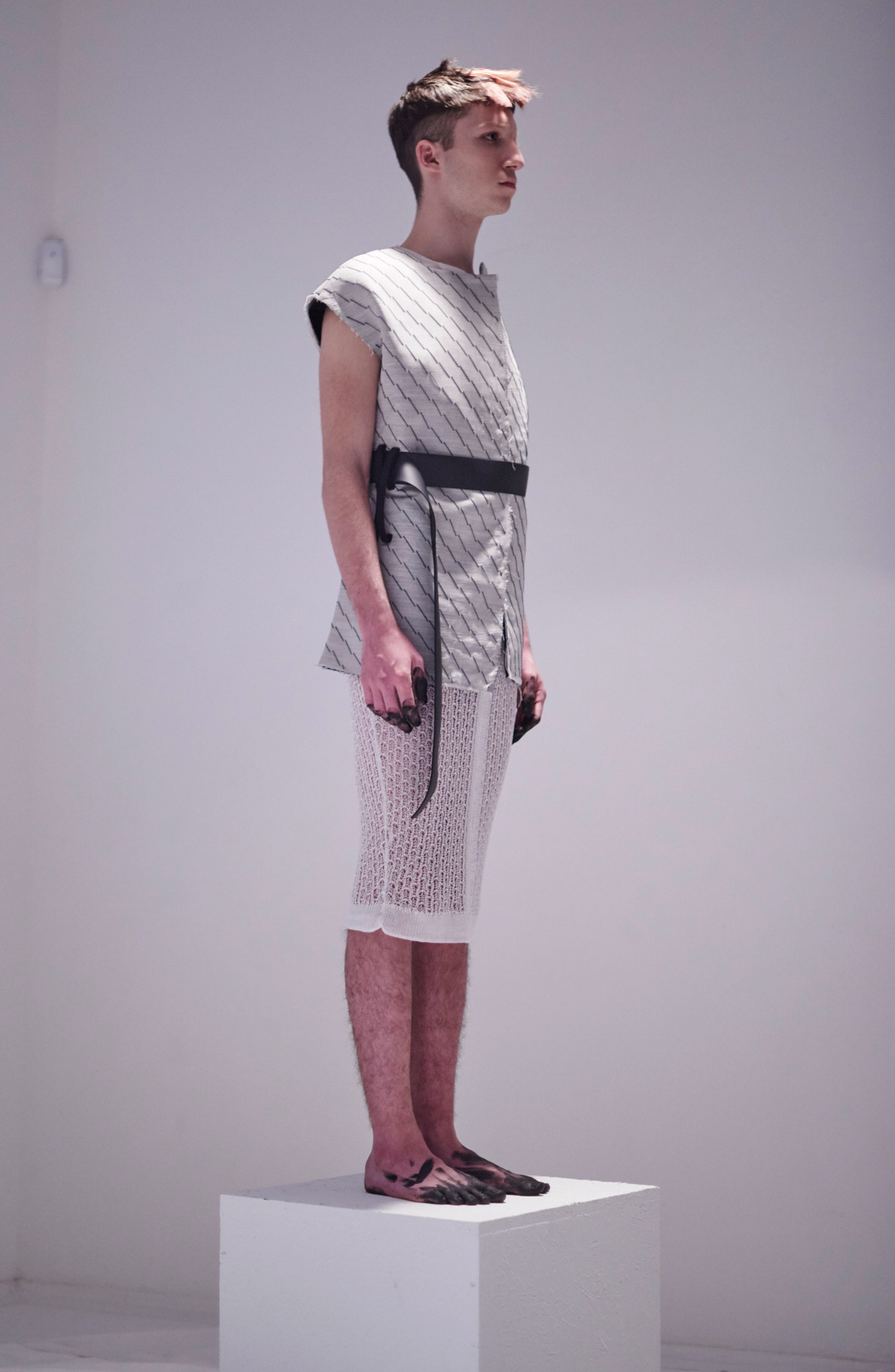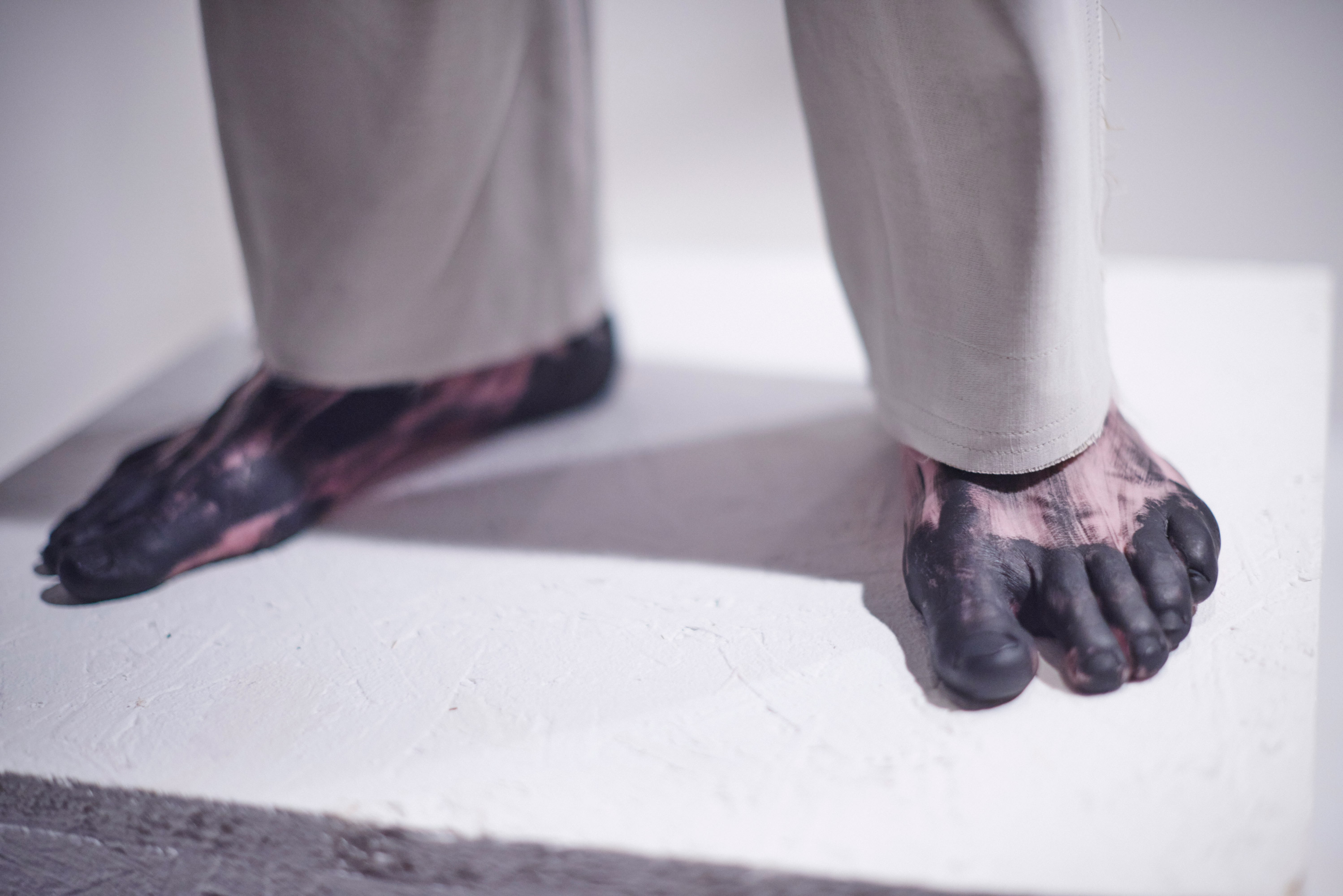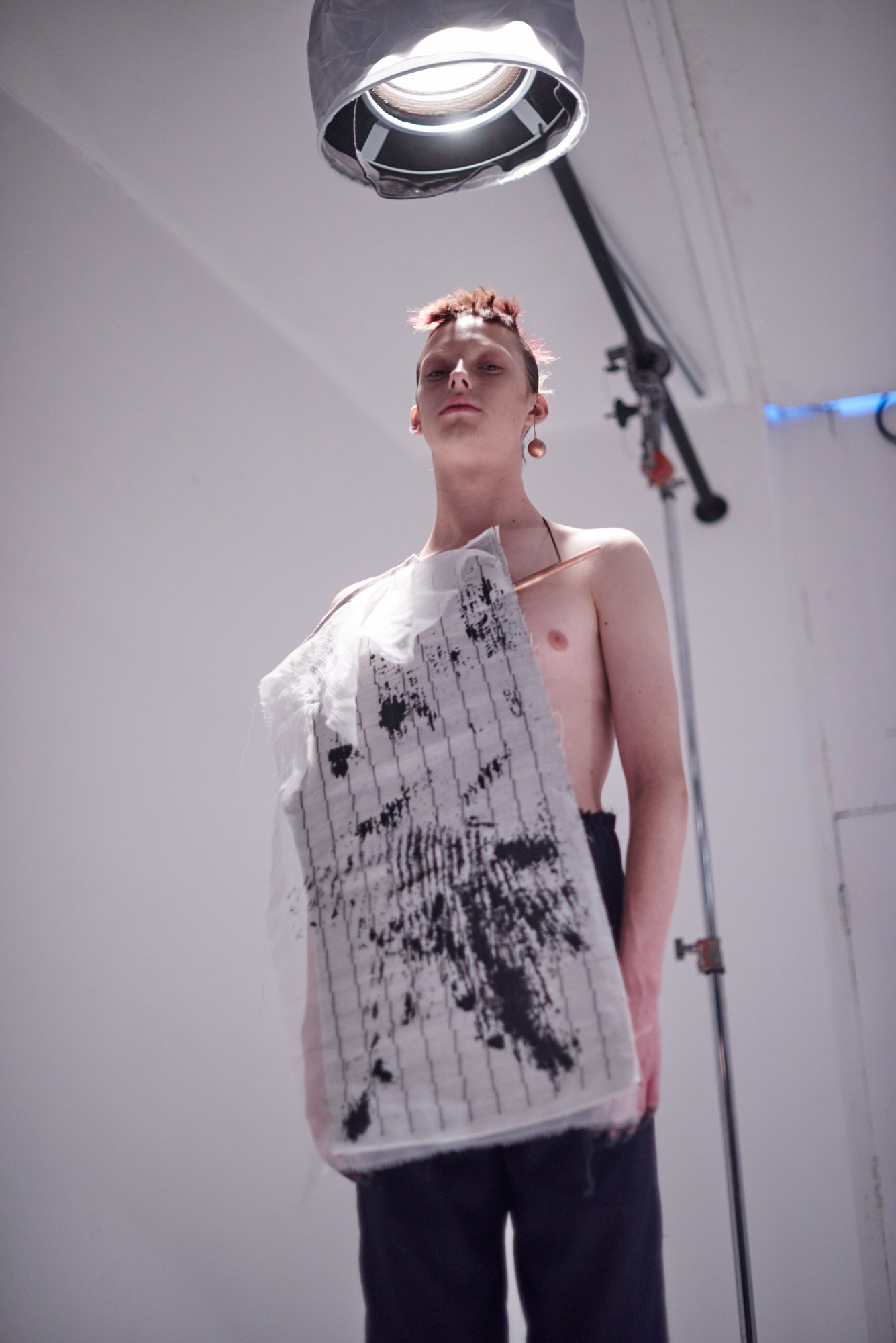 The slight wait outside the Elms Lesters Painting Rooms with a range of fashion and design lovers was undeniably, worth it for Omer Asim's latest collection.
The SS17 collection, named Reversed Sensory, was compact with detail from the Sudanese designer. Omer's intelligent and creative mind was illustrated throughout each single garment in the collection, with each element containing a creative passage of detail.
White as the predominant contrasts with the black paint on each models toe and fingers, catching all eyes from the entrance as everyone fashion piled into the studio. From statement white, to loose fitted garments, to high-waists and tee details, the collection advocates pure sophistication and elegance.
Each model, styled by Lorenzo Posocco, held their frontal stare in the light, white room. Their brightly coloured, sharp fringes contrasted the minimal black and white tones, which endorsed the show and brightened the colour pallet across the set.
The reoccurring theme of statement hair across every model upheld pink and blonde shades; carefully cut sleeves and a range of silhouettes were crafted with passion from the designer. These evident themes had every single persons full attention, as each element of the each piece combined together perfectly to create an overall masterpiece of spring summer design.
Words by Isabelle Jones
Images by