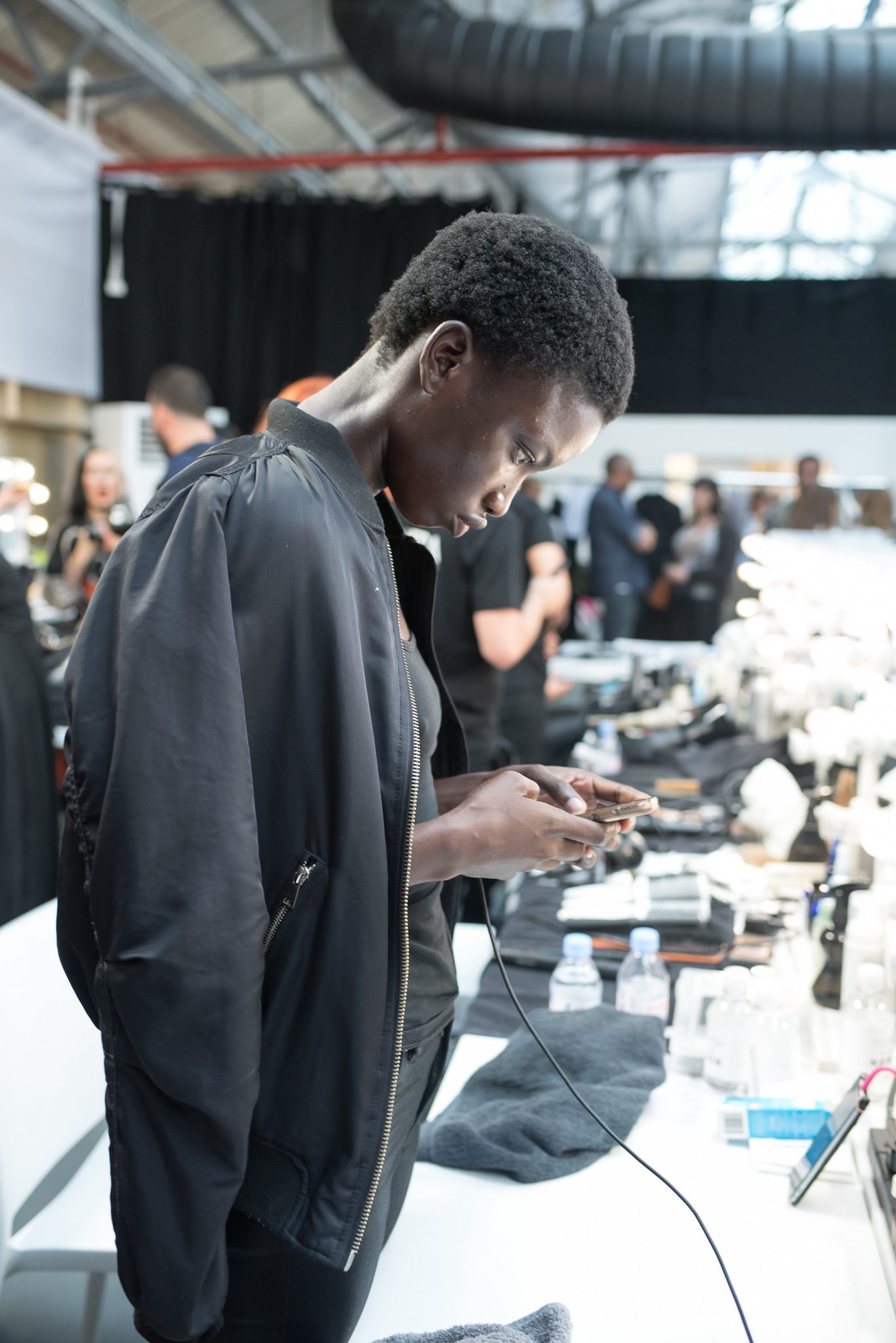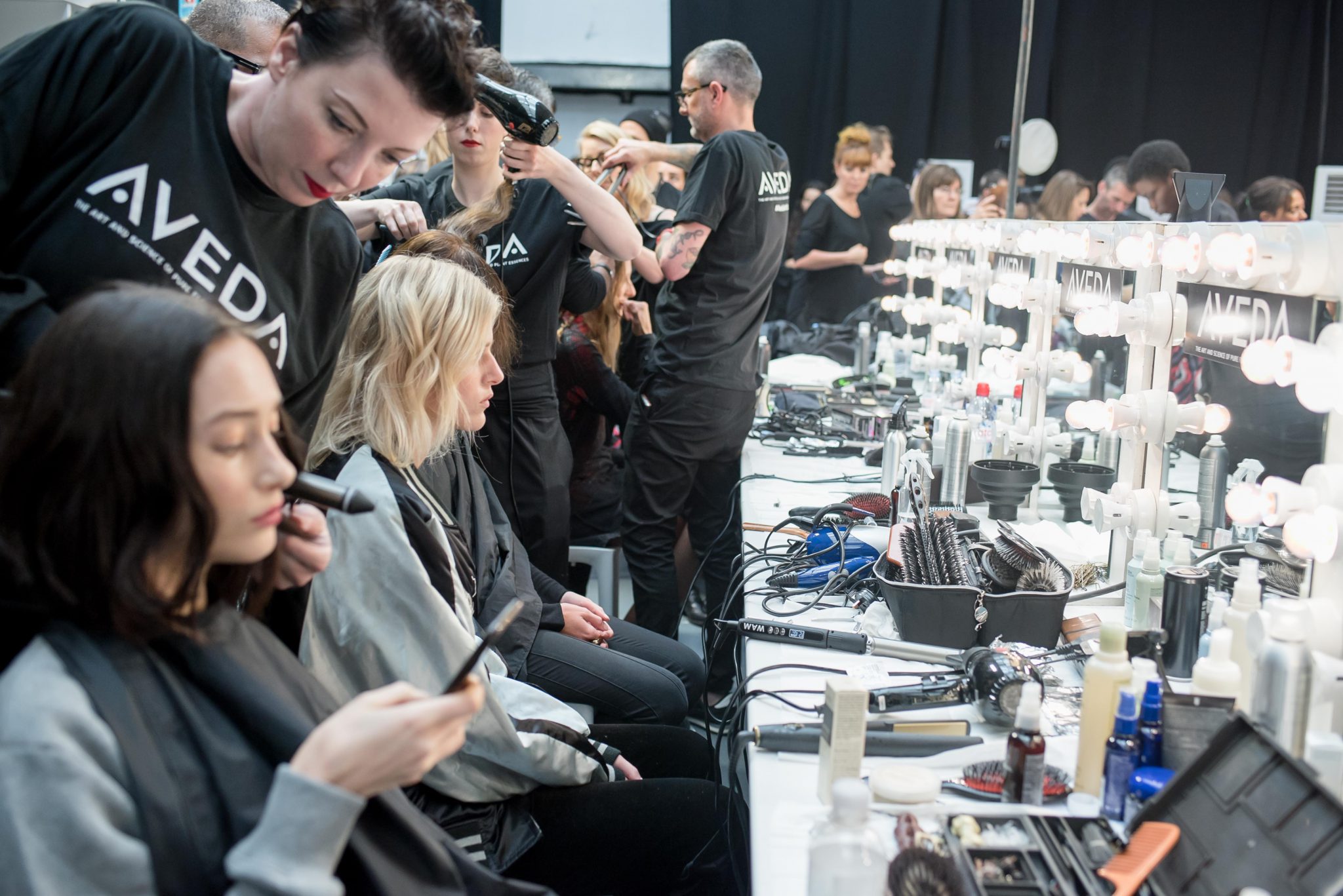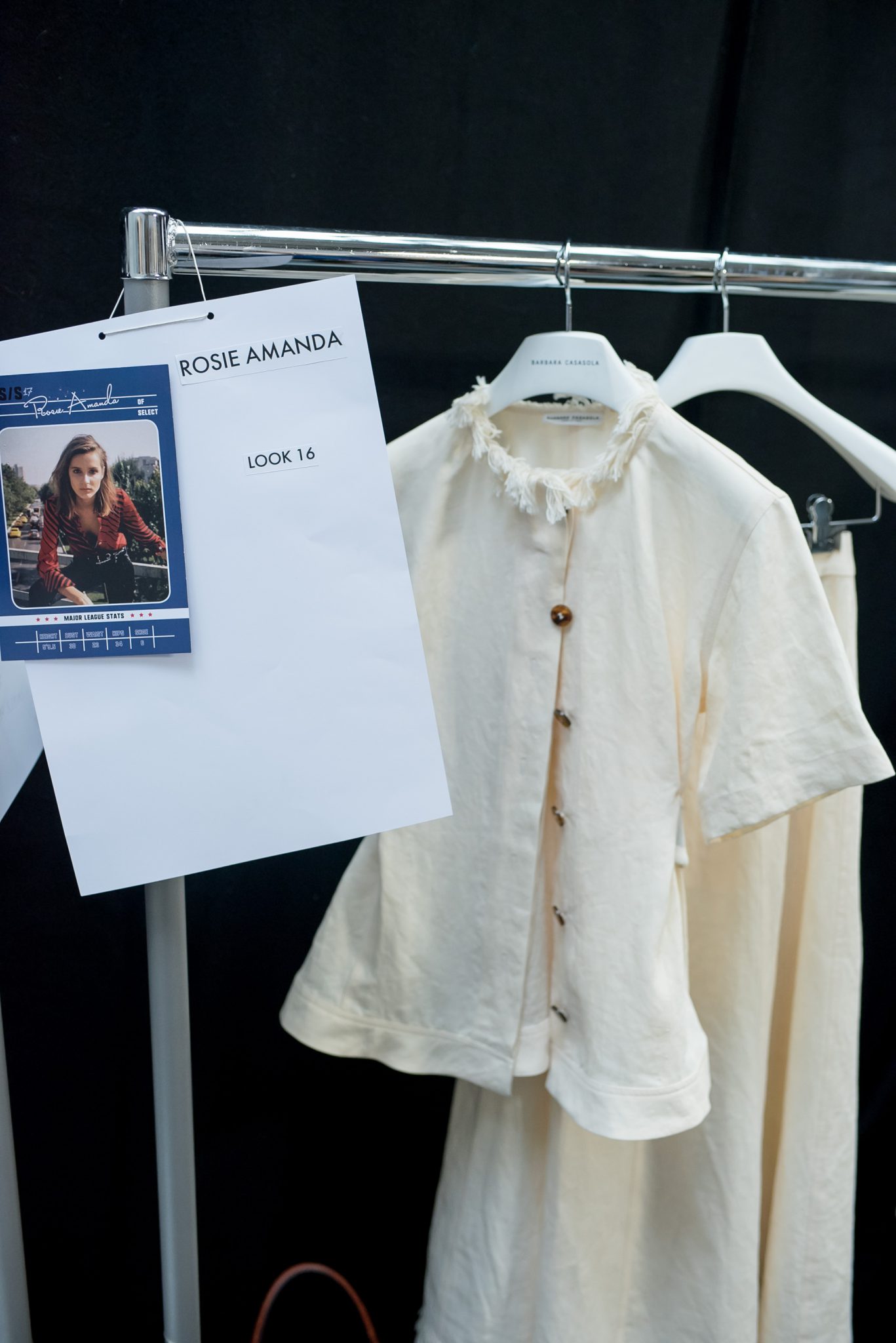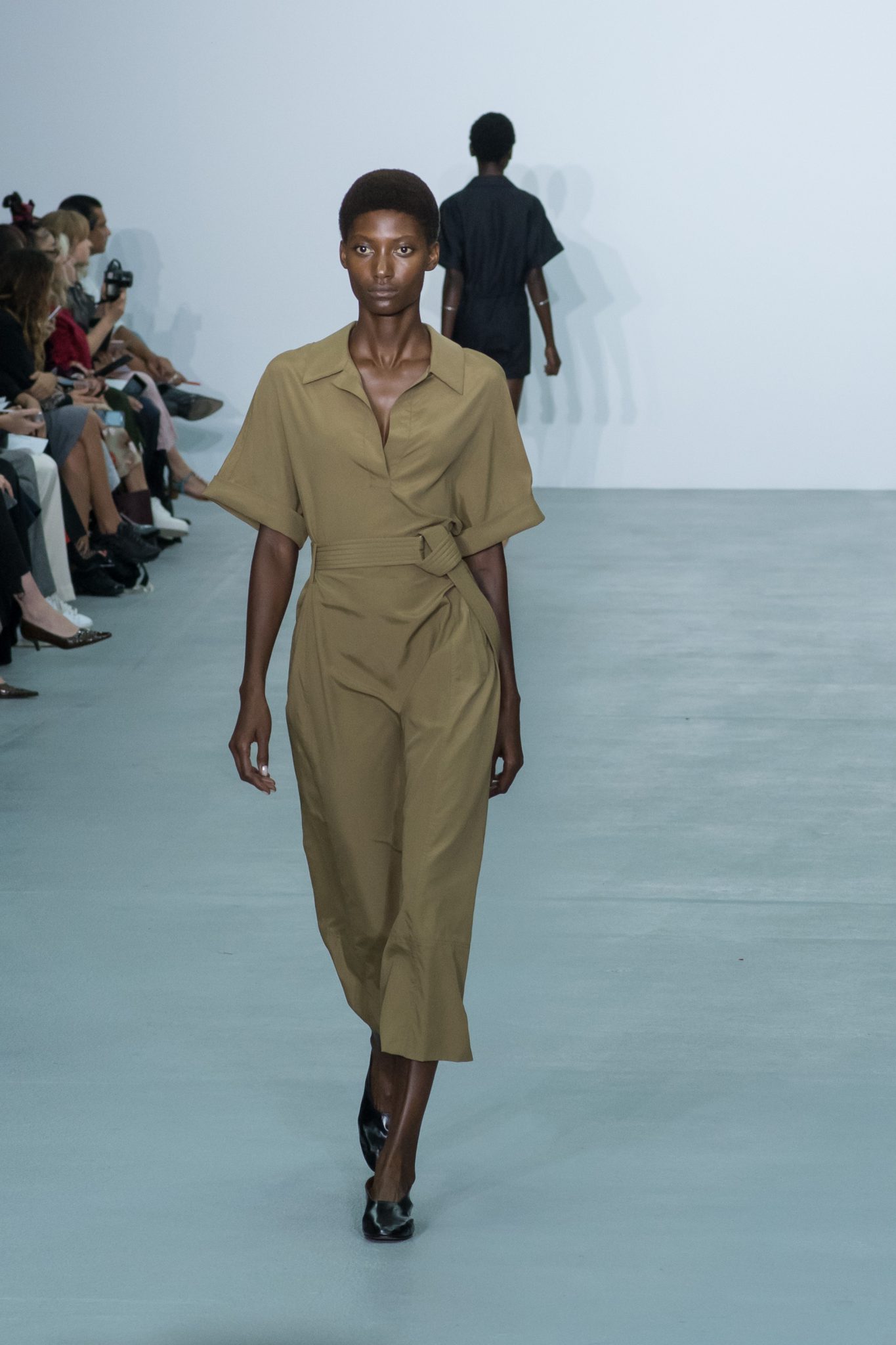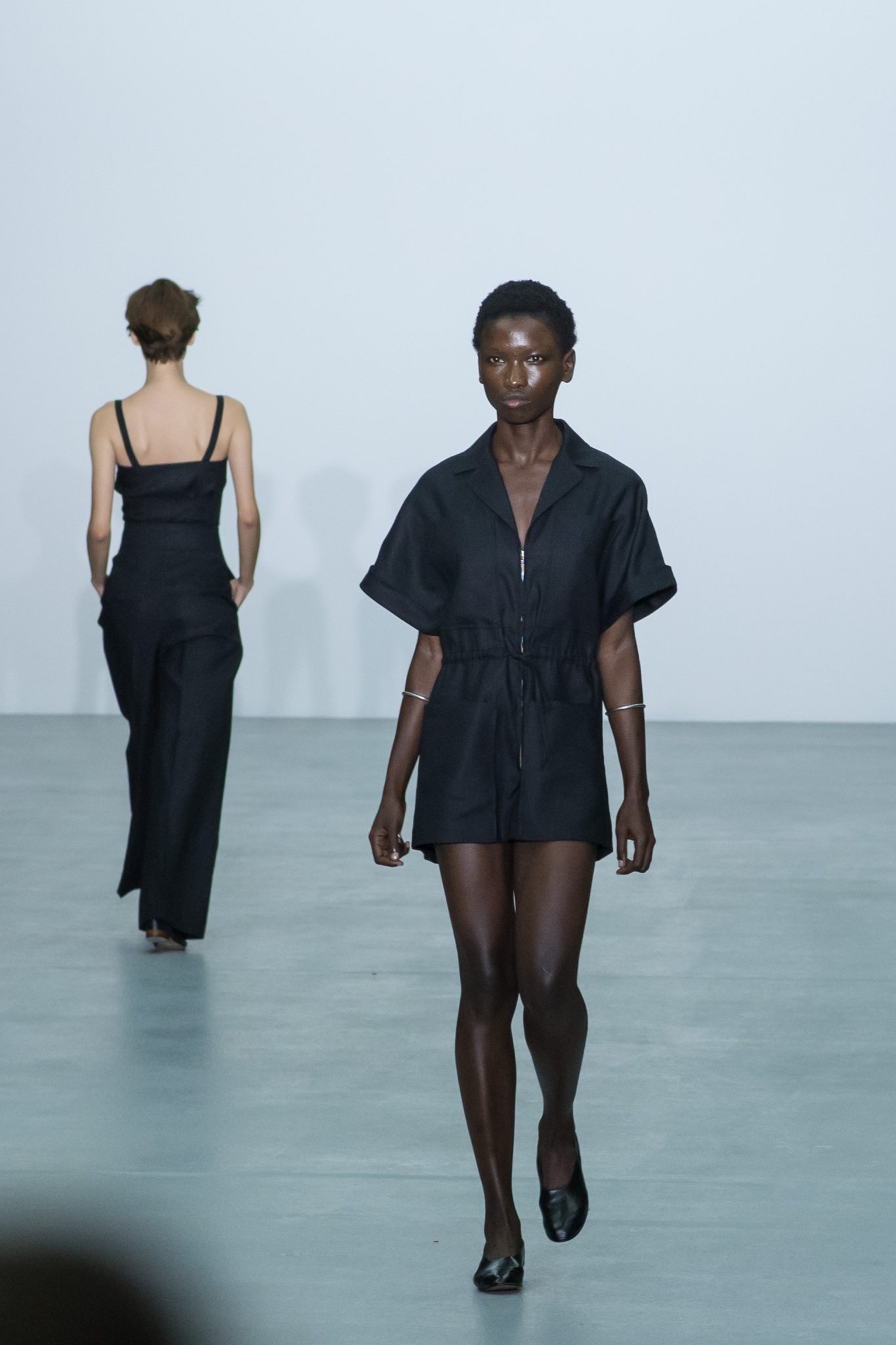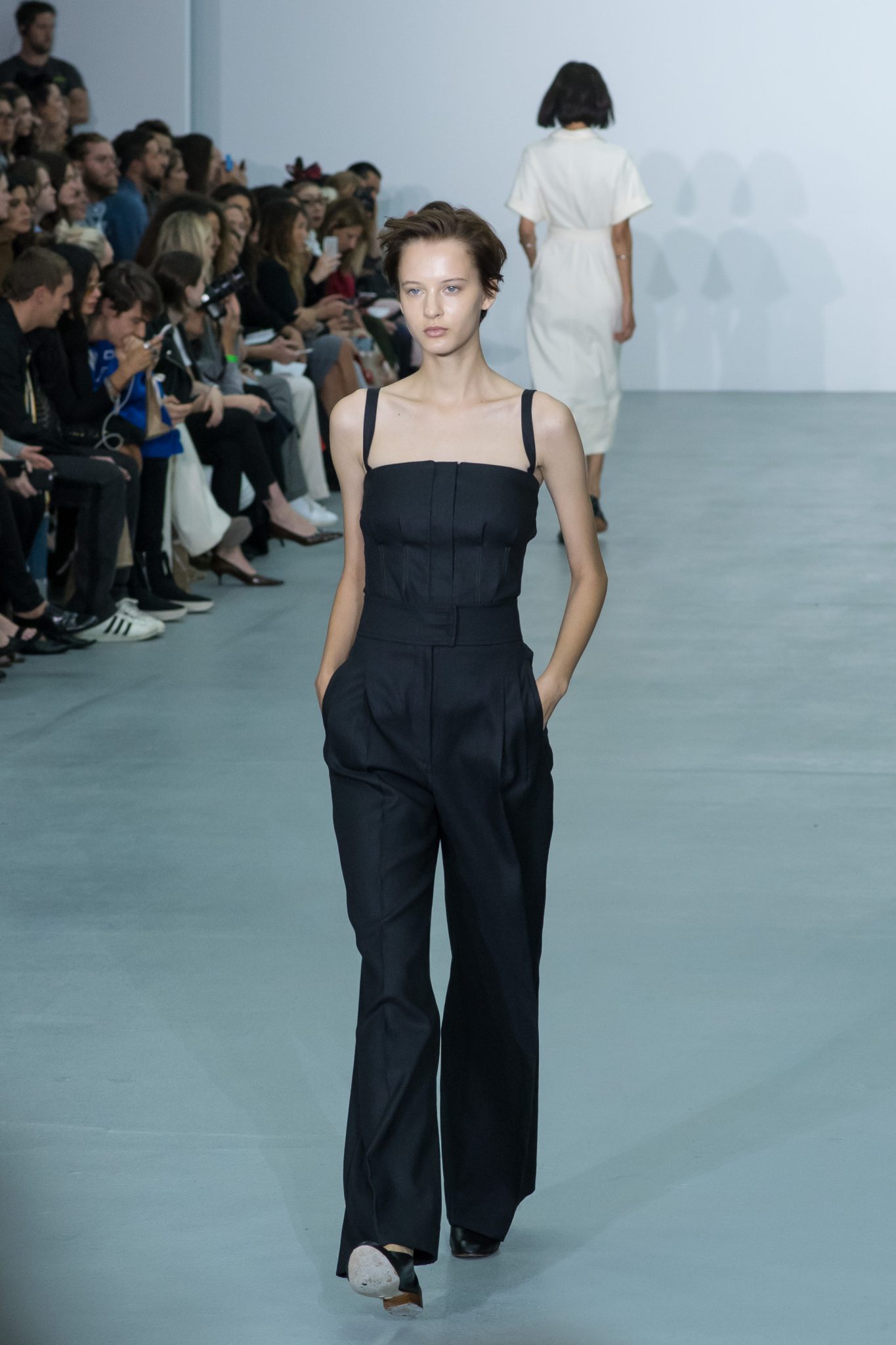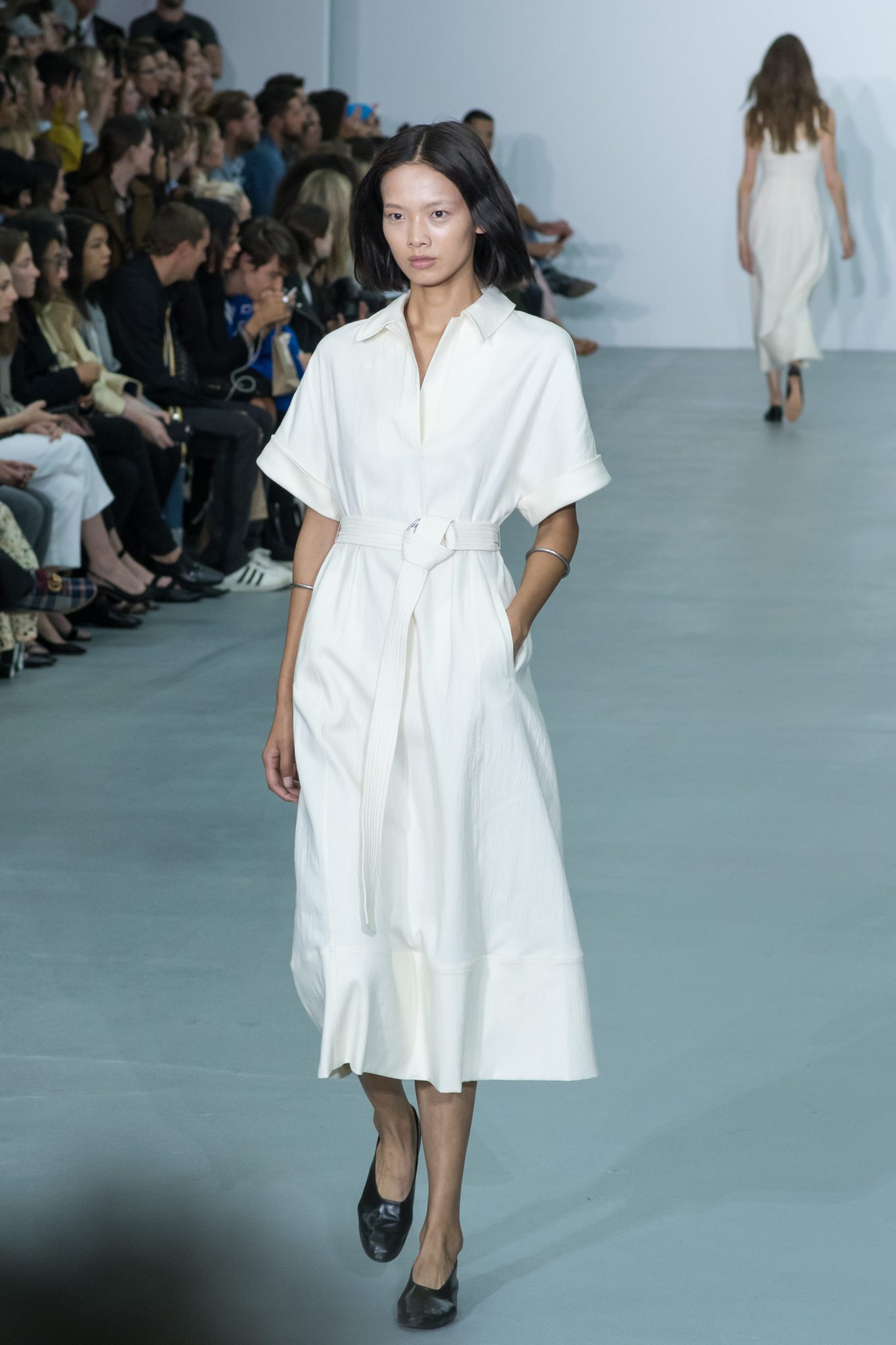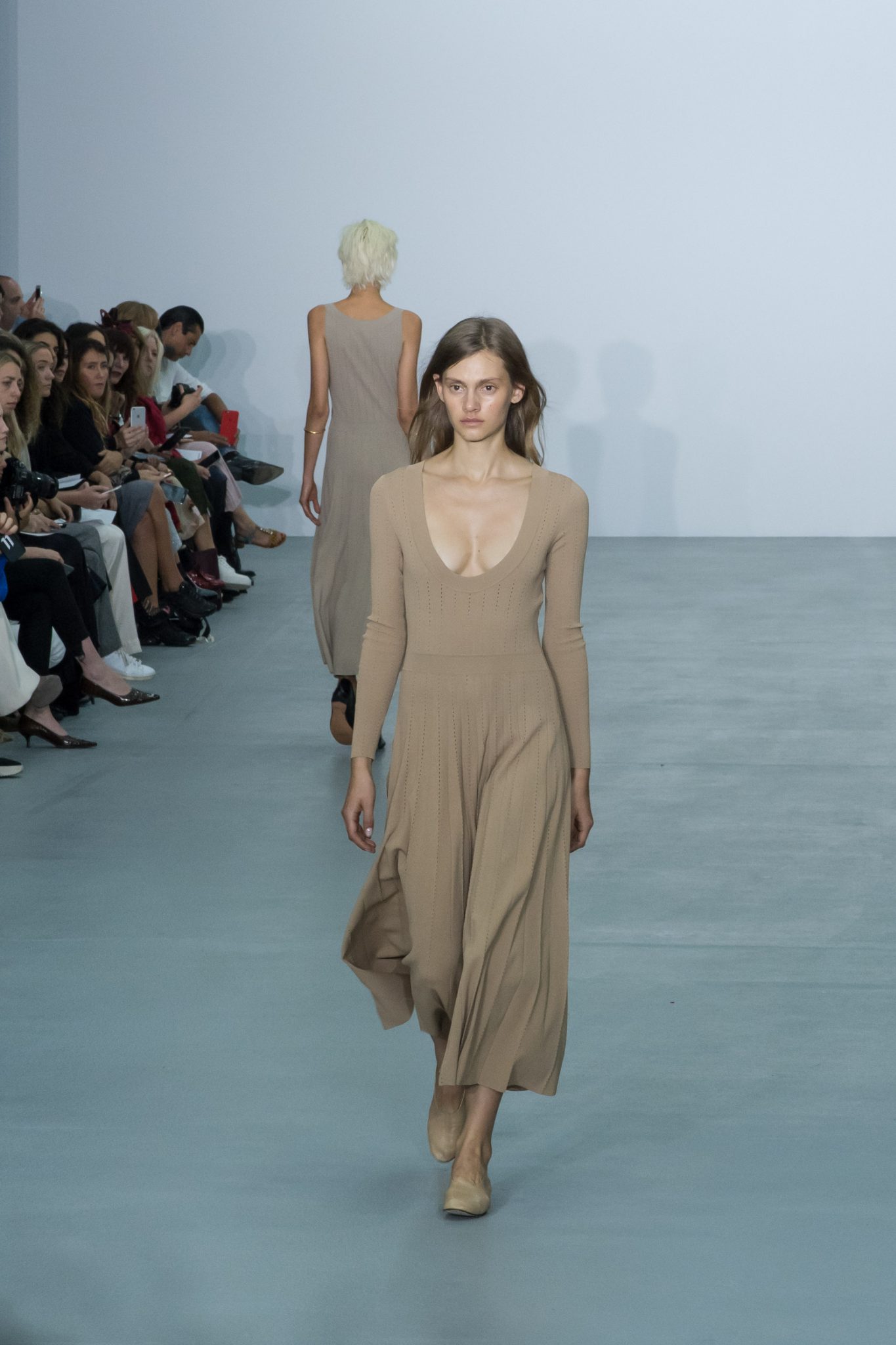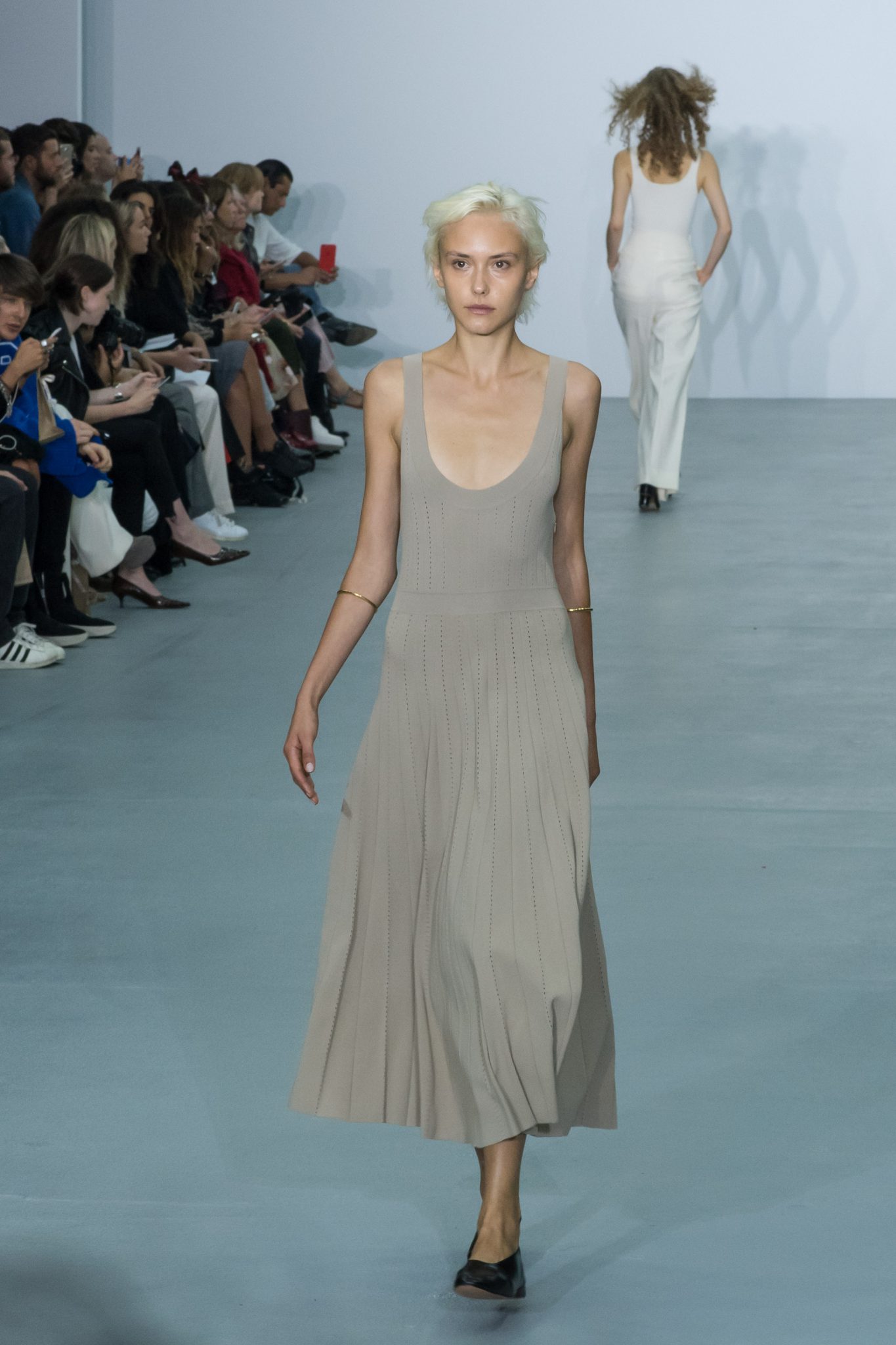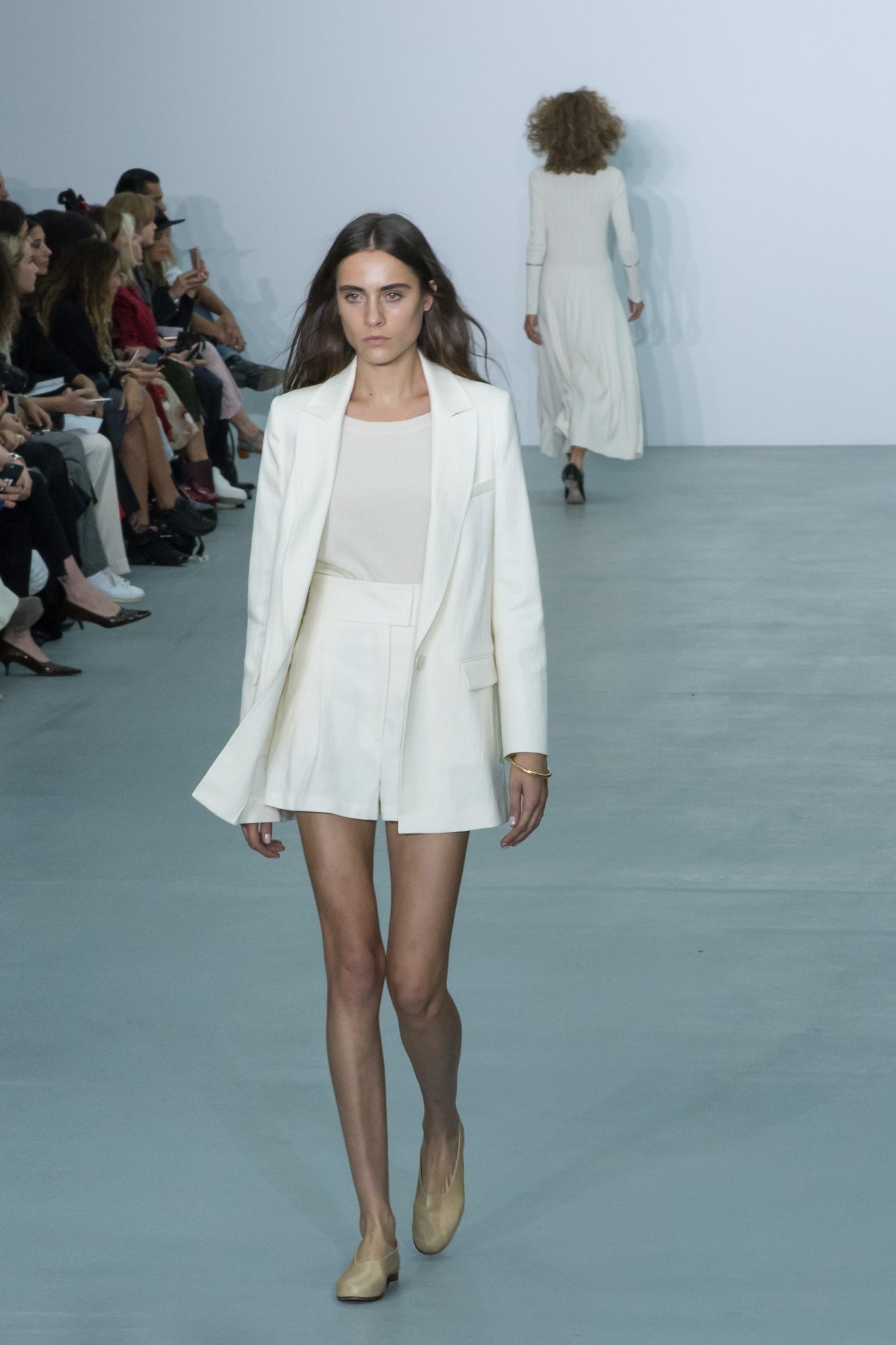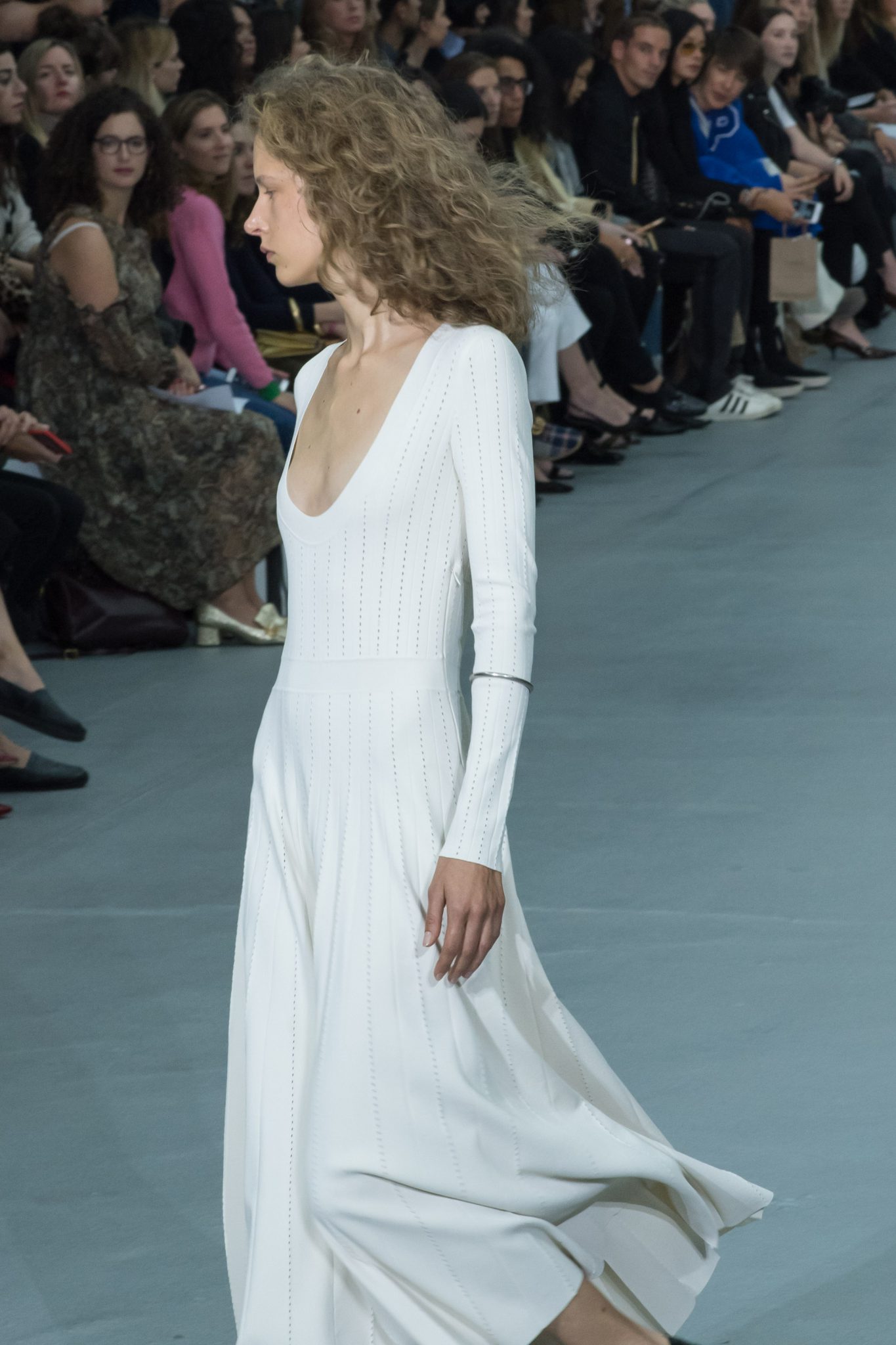 Simplicity and quality – too key nouns that are crucial to the theme of this year's spring/summer, nouns that Barbara Casasola is unafraid to develop for the 2017 season. Intune with the trend of toning down for summer and refining shapes and silhouettes, Casasola kept the collection pieces clean and wearable with necklines remaining bare, cut remaing unfussed and garment shapes remaining classic and traditional.
In an array of earthy tones that echoed Amazonian body paint, combined with tactile interplay of linen, cotton, silks and knits, Casasola's collection worked perfectly with the almost 'back to basics' summer collection appeal, qualities that can be heavily linked to Casasola's core products of effortless tailoring, pleated dresses and modern knitwear – products with no fuss, no over-exaggeration, products of tribal athleticism and minimalism. Indeed, Casasola's collection is one of sophistication and elegance, with models only further enhancing this by their natural makeup and bed-ridden hair, perfect for warm days in the sun and weekends away.
Although, one question remains, is Casasola's spring/summer collection similar to what other designers have previously accomplished? What makes Casasola's utilitarian elegance any different from previous seasons before? Despite this, however, one cannot under-appreciate the simplicity and quality of the given collection – in a time in which the fashion landscape is filled with complication and lack of attention to detail, Casasola proves that simplicity and quality are key to the spring/summer season of 2017.
By Jasmine Banbury
Images by Andrew Gough