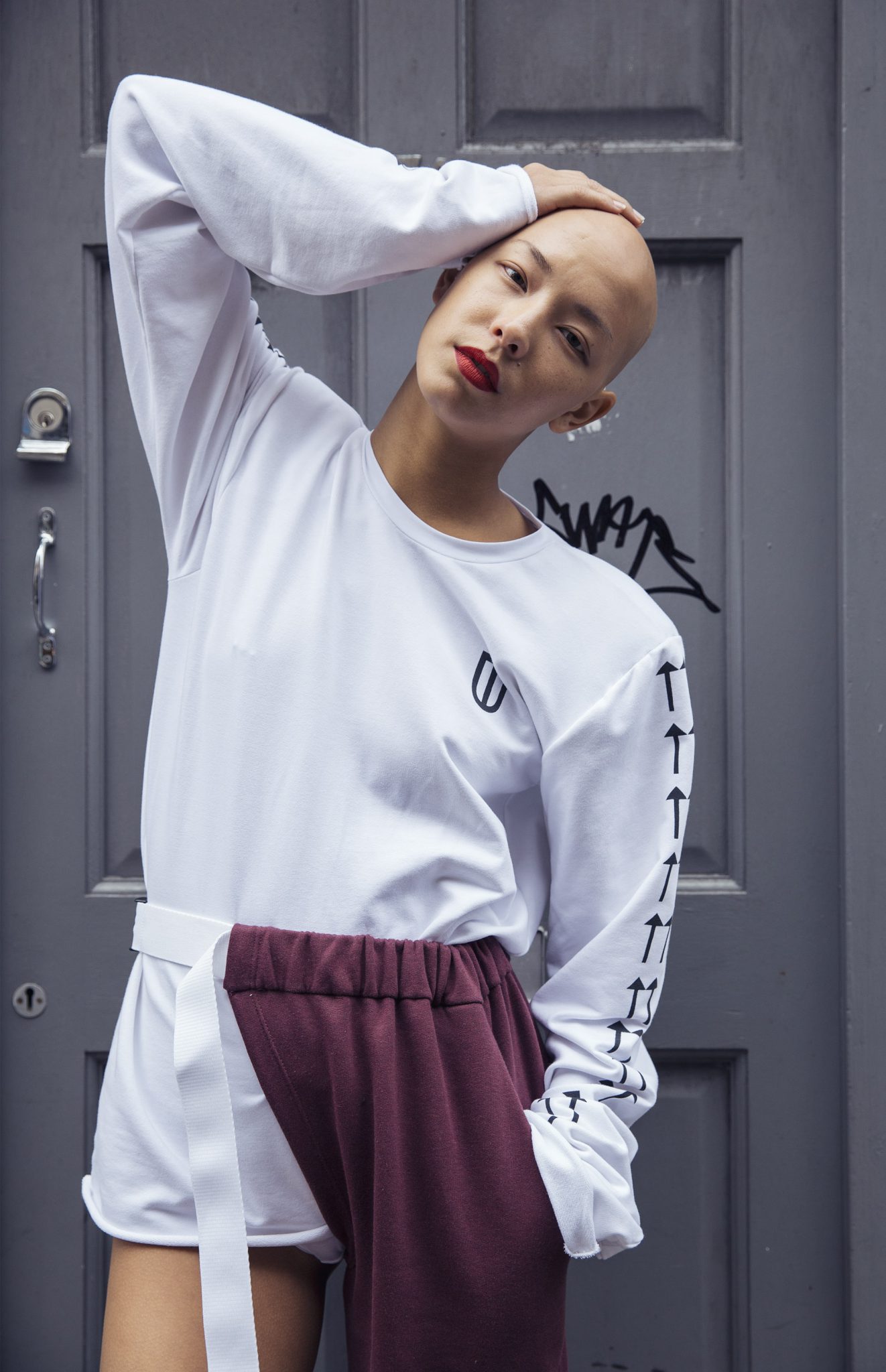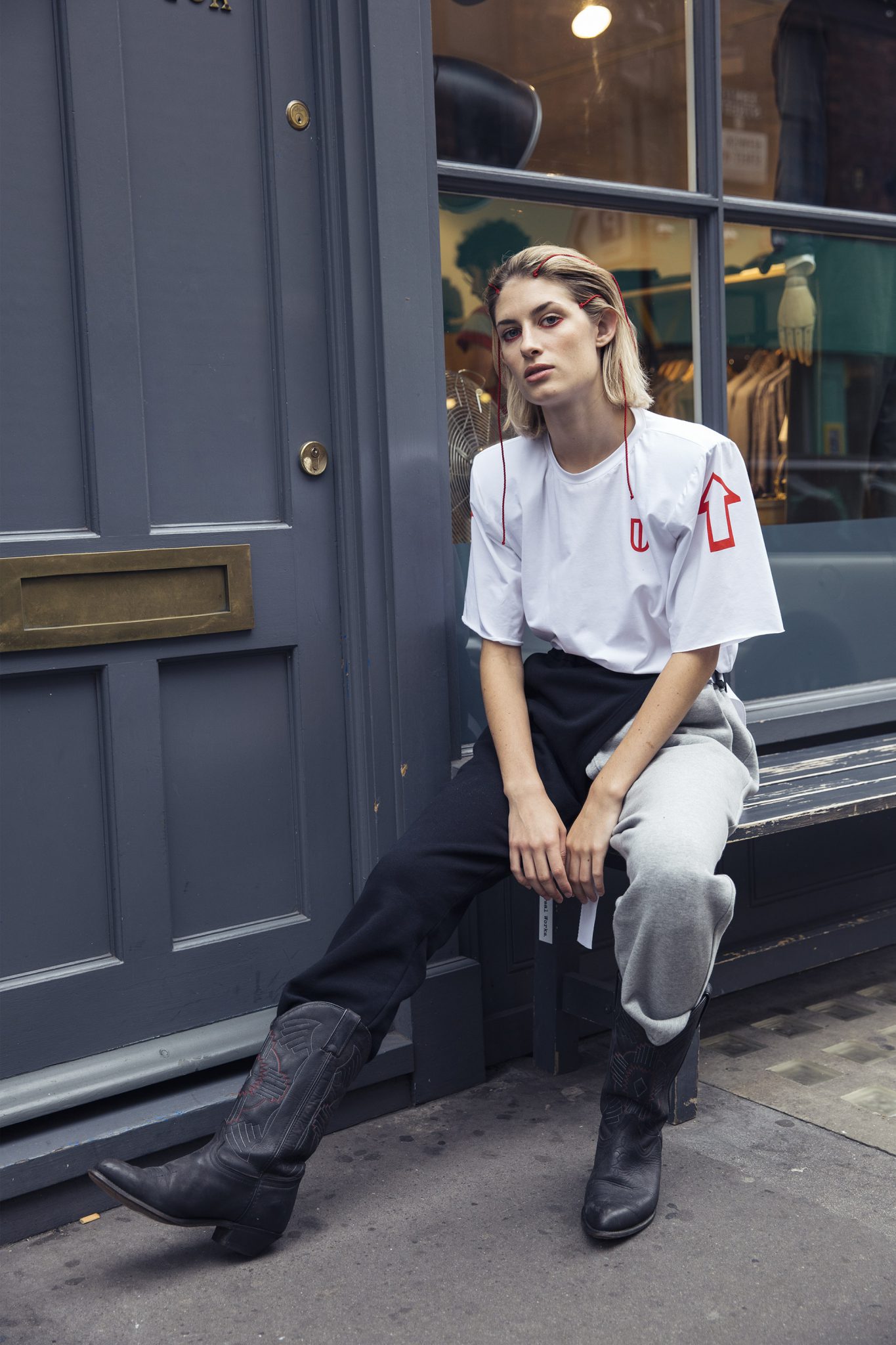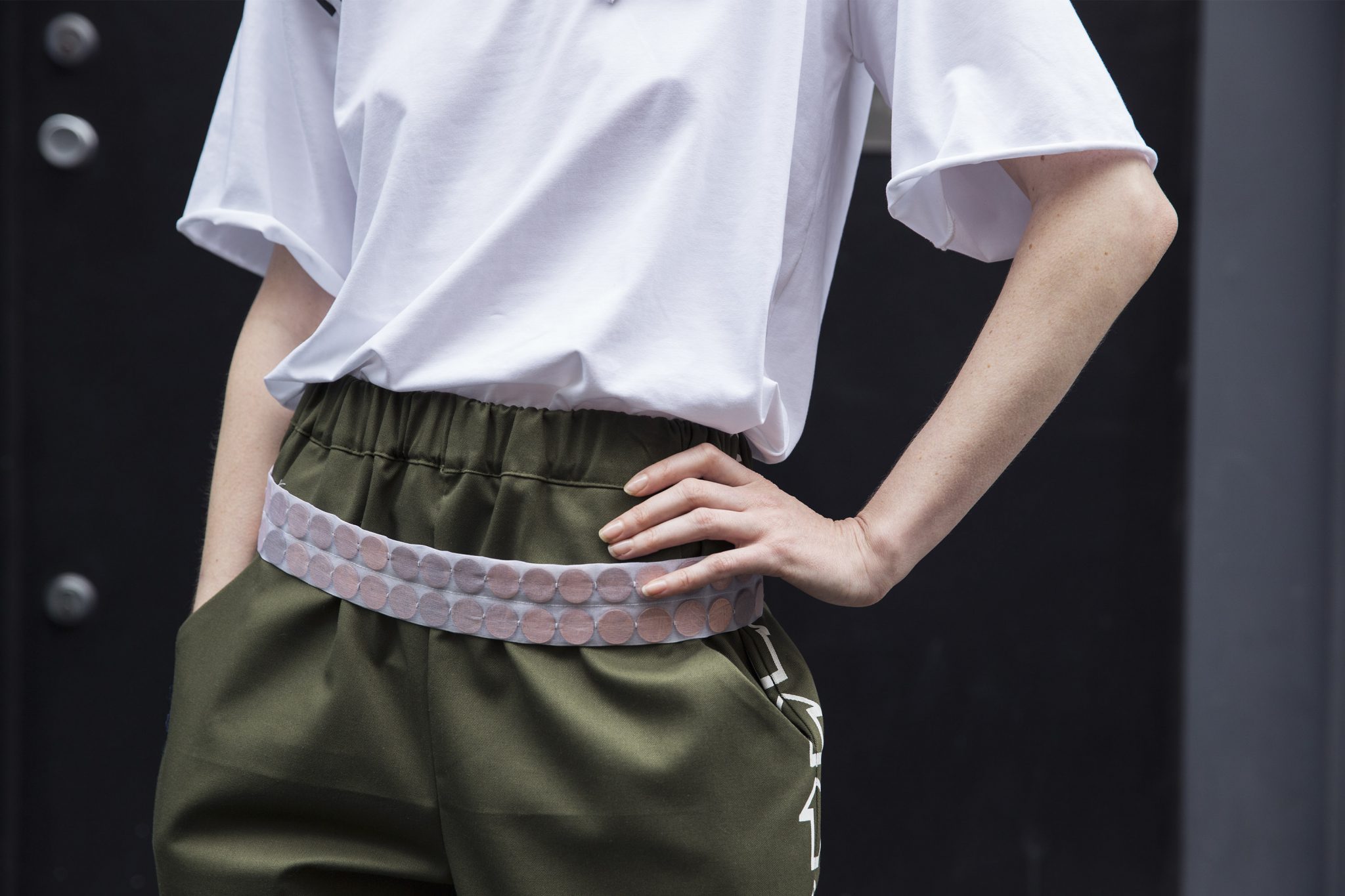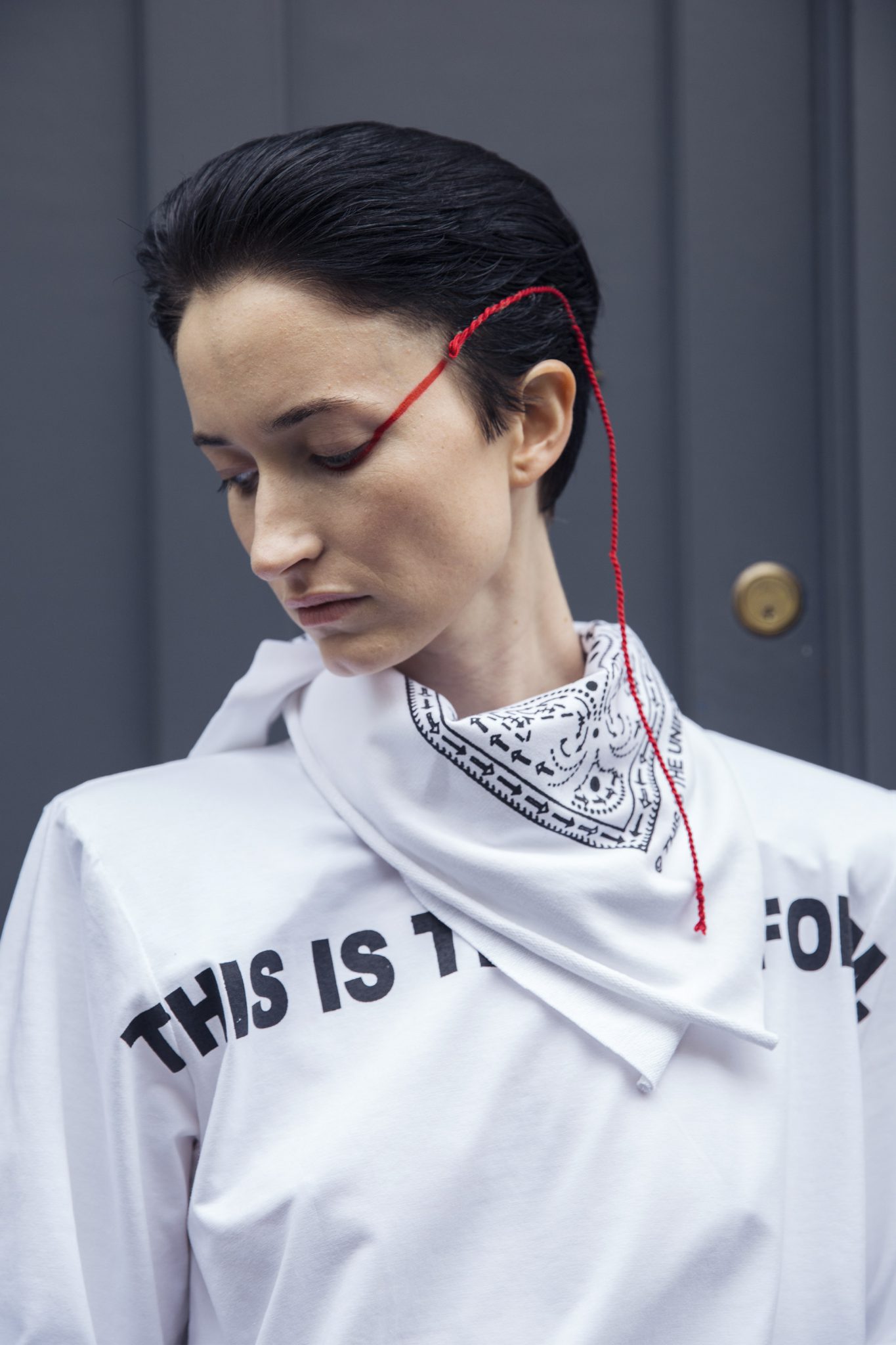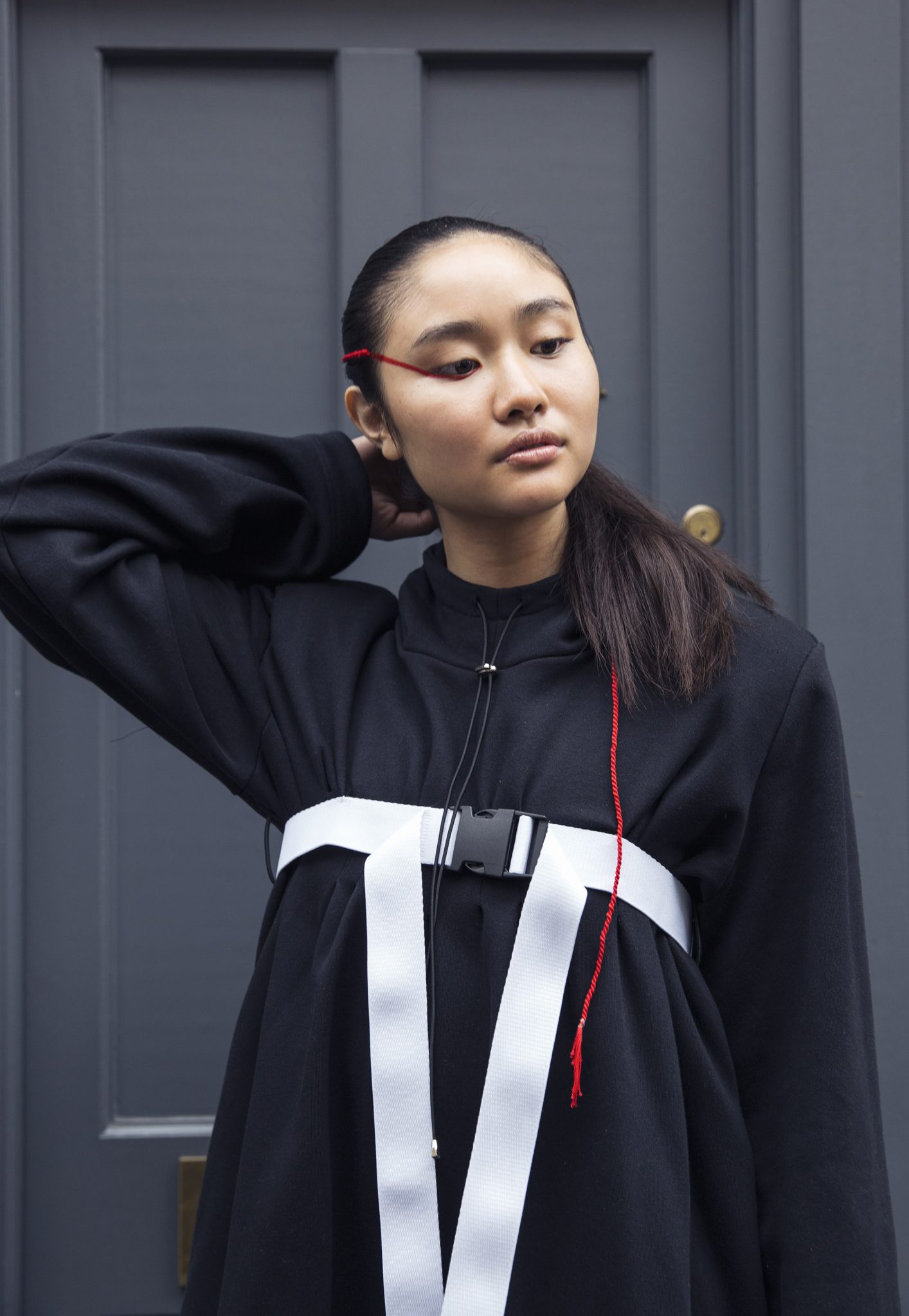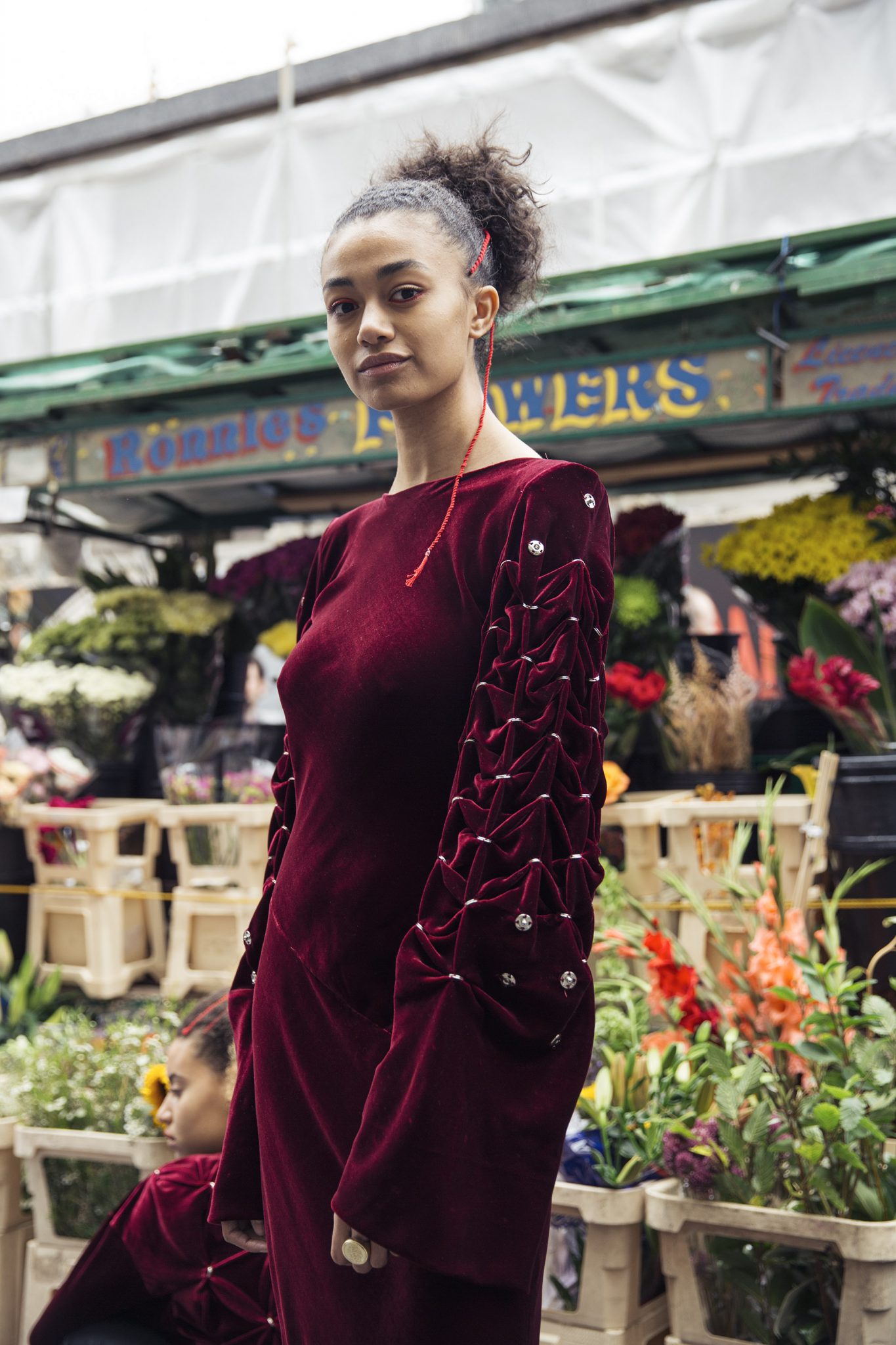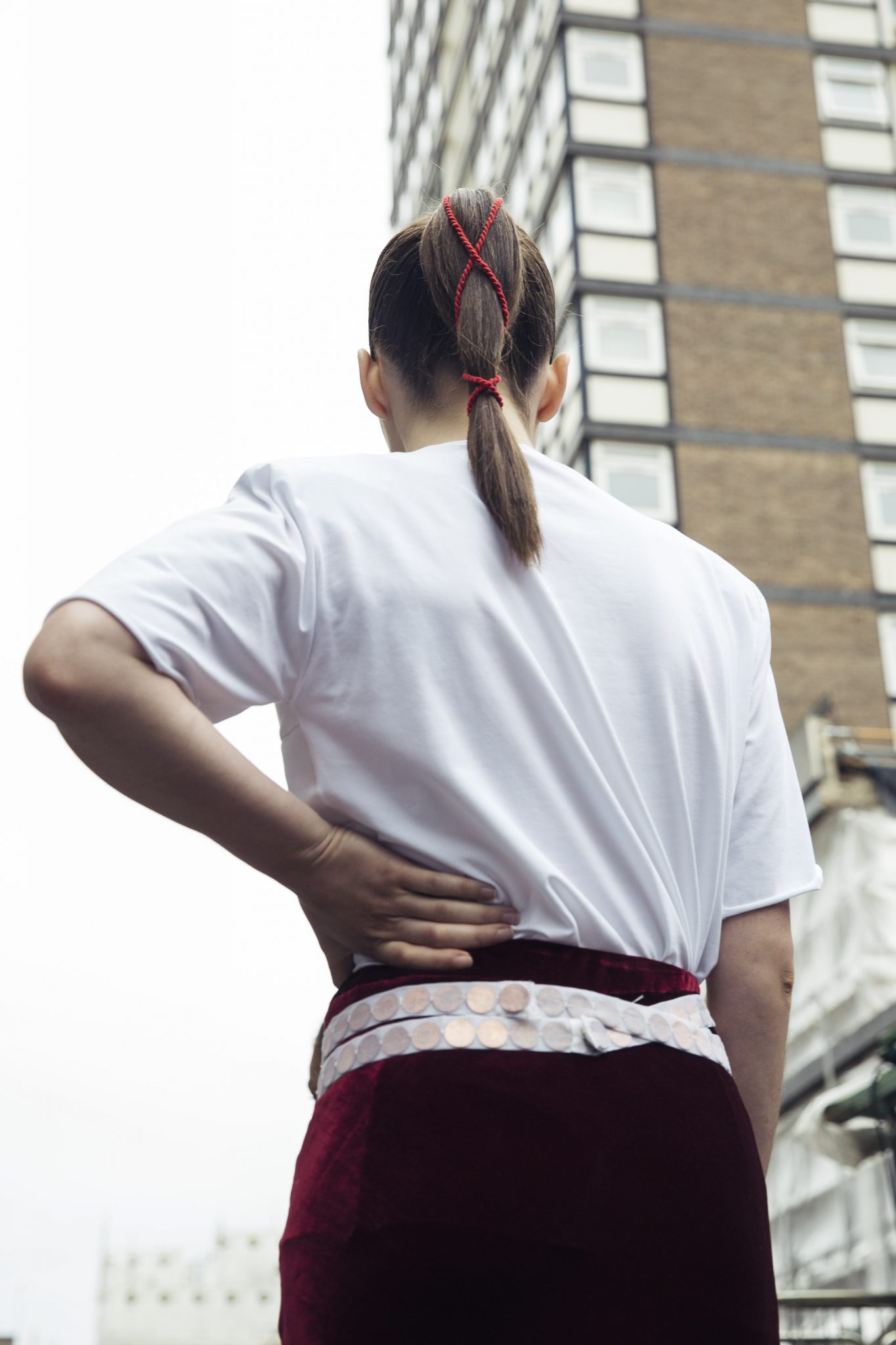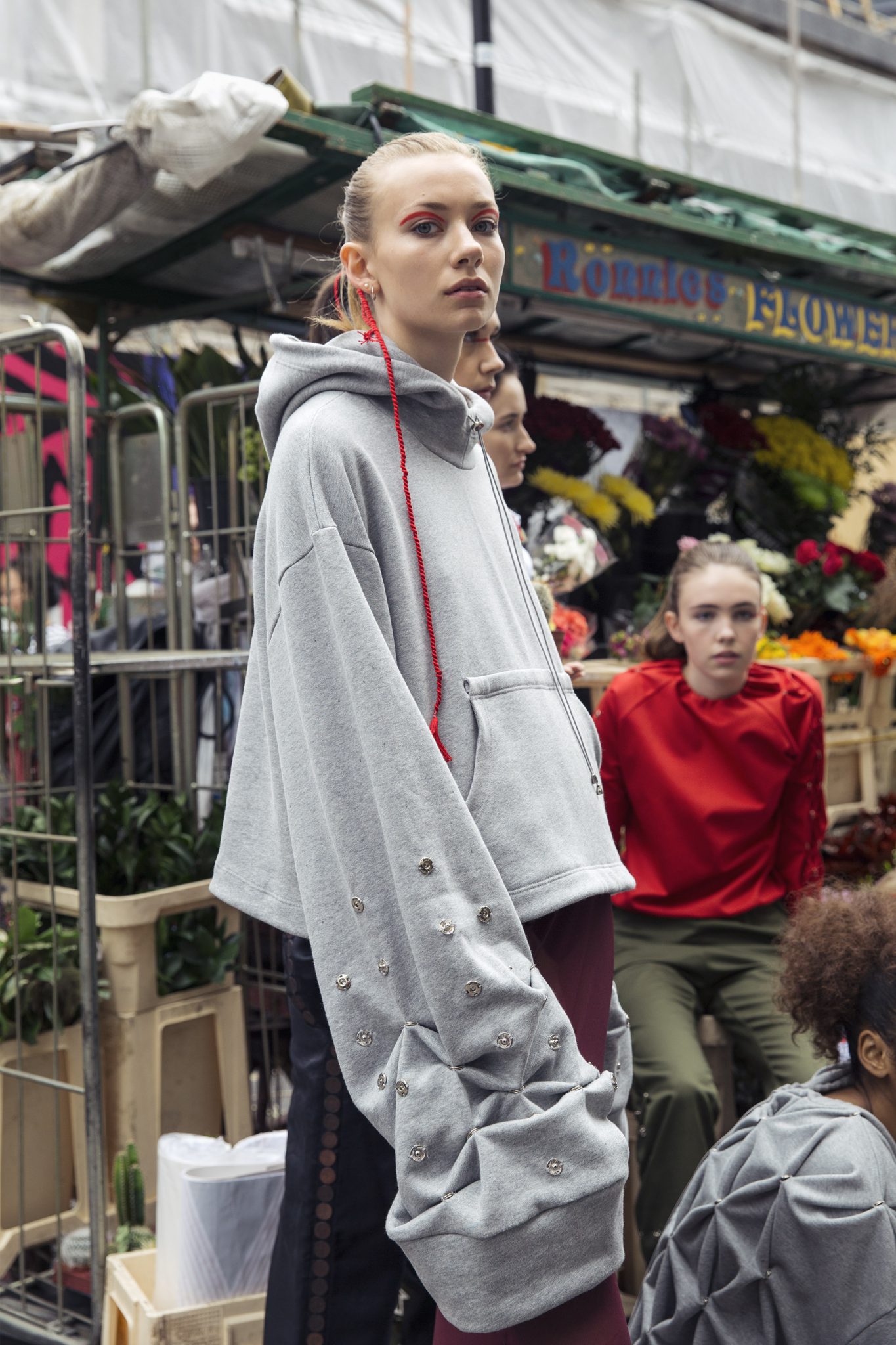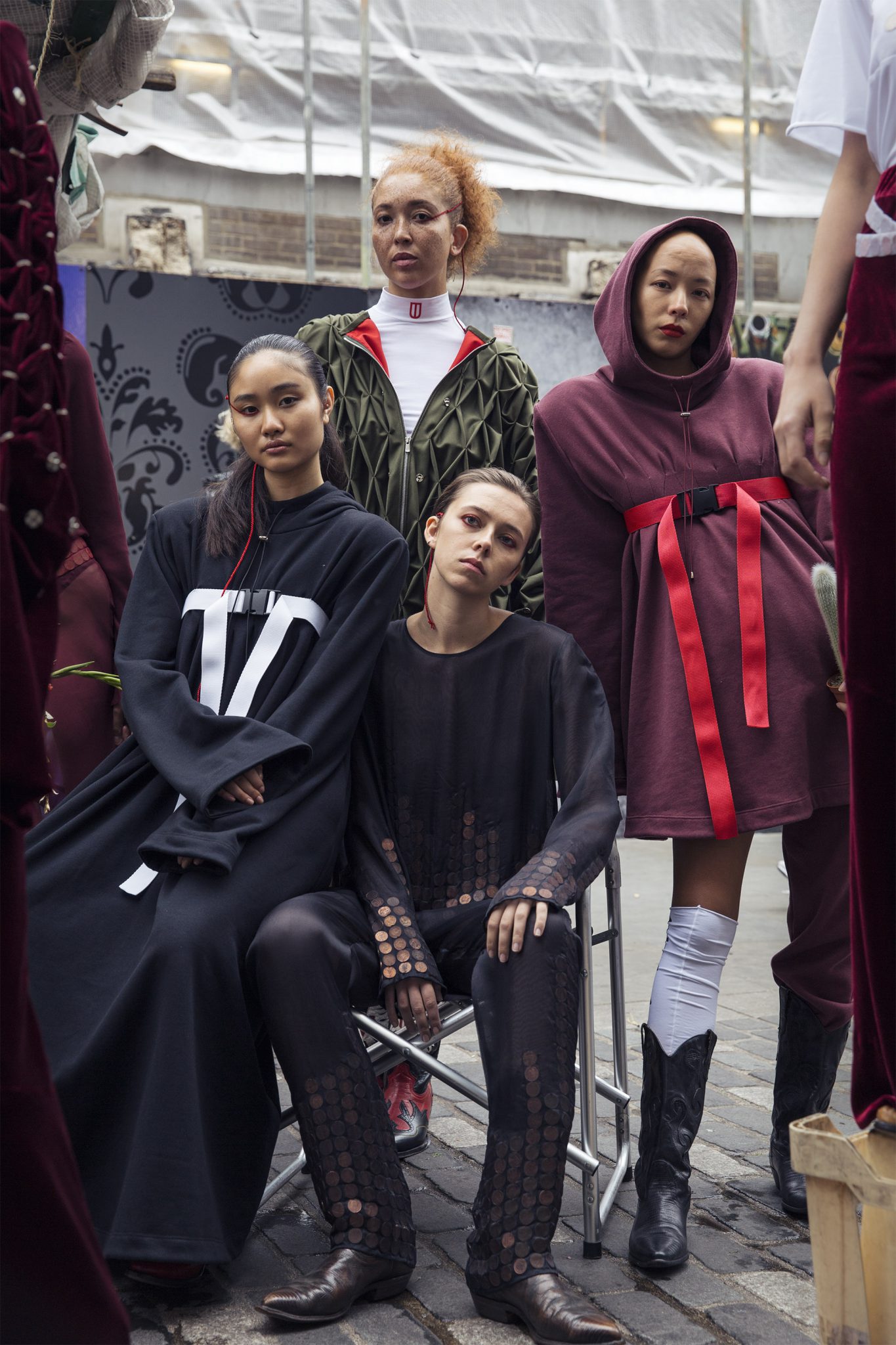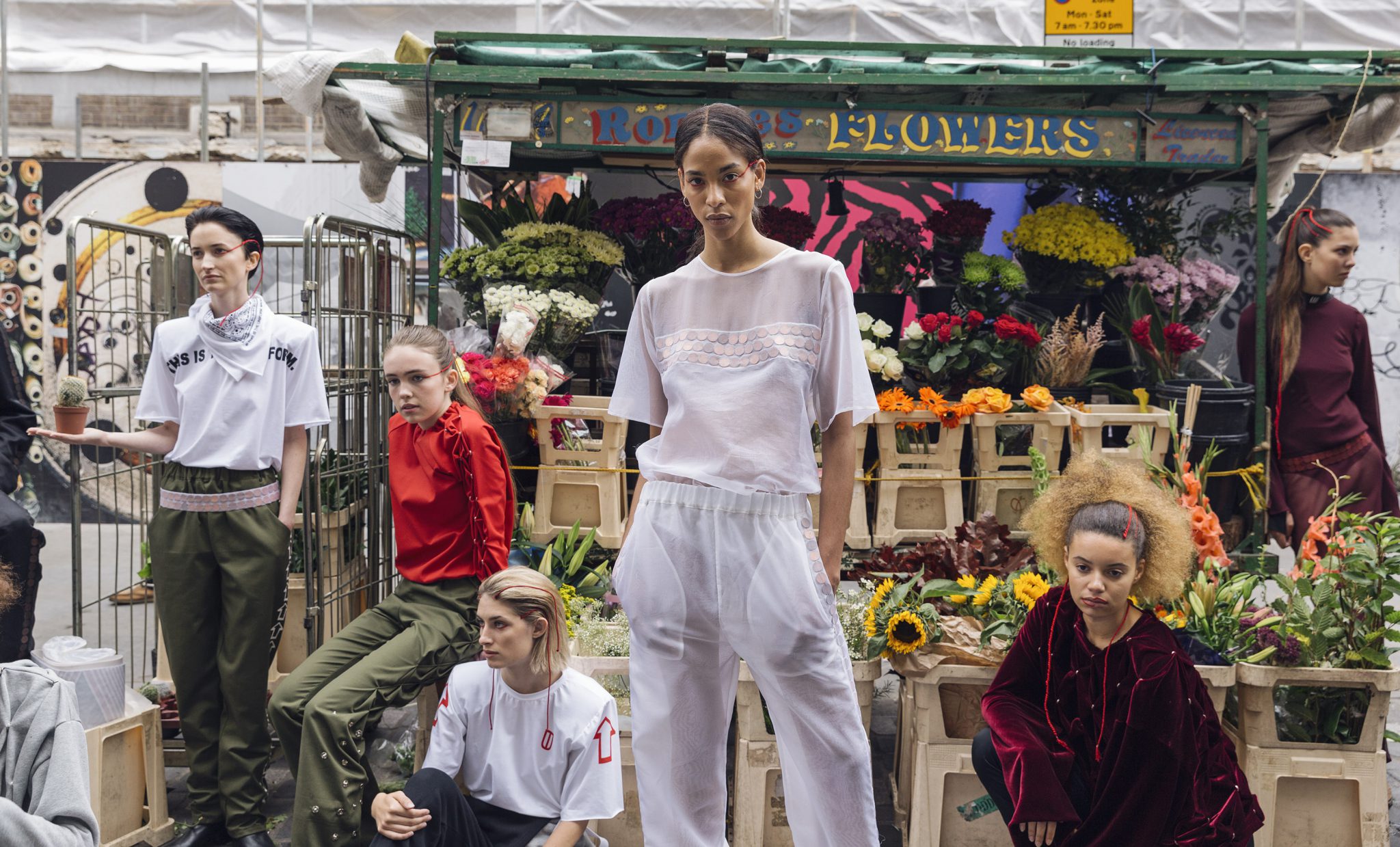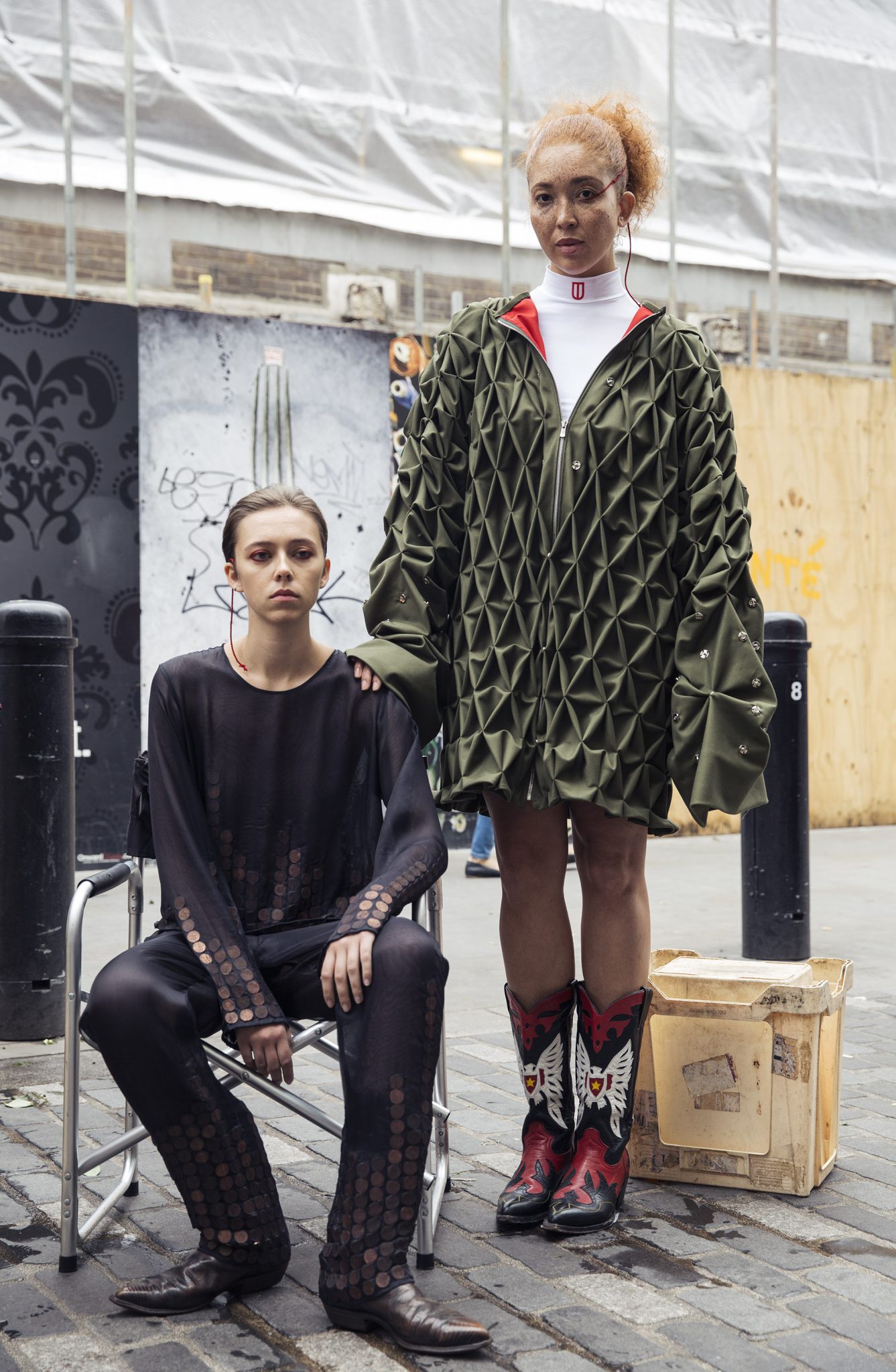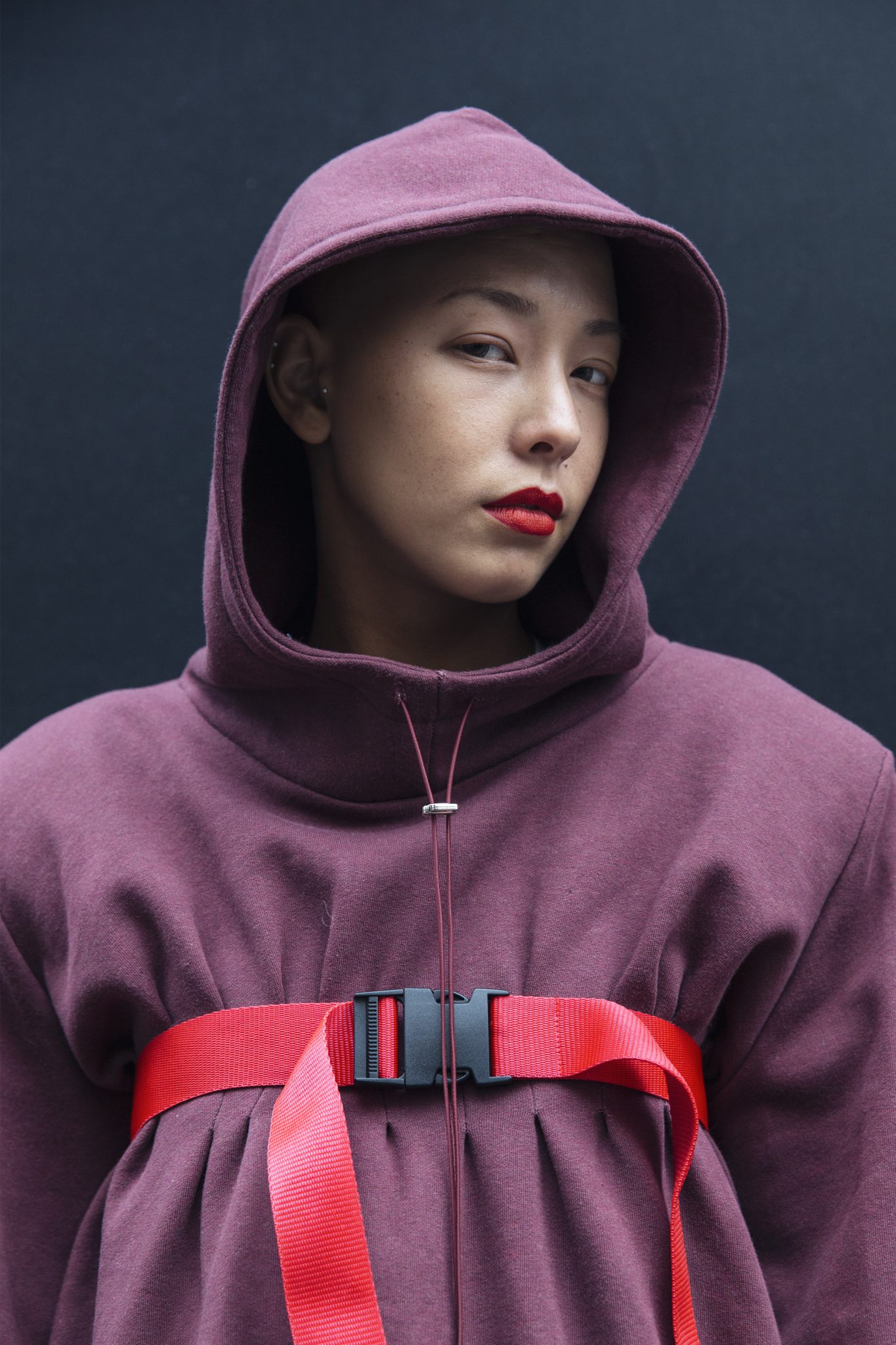 THIS IS THE UNIFORM had me very confused as to what, or rather where, exactly this uniform was. The SS17 show invitation asked guests to 'Come and see us at Ronnie's Flower Stall', which I did. Yet only found Ronnie, no uniform.
Having asked in various shops and conversed with Ronnie, I was just about to give it up as a bad job when I saw a 'fashion gaggle' (sorry, but that's the only description for these all-black-everything, always with their iPhones out, crowds that signifies the beginning of a show at London Fashion Week) marching towards me, phones all held in one direction. The models were parading through Soho towards Ronnie and I. Quite the entrance.
The SS17 collection was in muted hues of burgundy and dark, olive green. A intricate short coat with diamond-shaped folds all over and overly-long sleeves stood out as they sashayed towards me. My first thought? 'I bloody knew cowboy boots would make a comeback'; somehow a flared chiffon pant over a cowboy boot seems like an excellent idea. As does heavy burgundy studded velvet in spring. A tee that proclaims 'THIS IS THE UNIFORM' will no doubt be a best seller in this era of logomania and 90s obsession, but I'm recommending the cowboy boots – you will definitely want them again in ten years.
Words by Harriet May de Vere
Photos Claudia Rocha