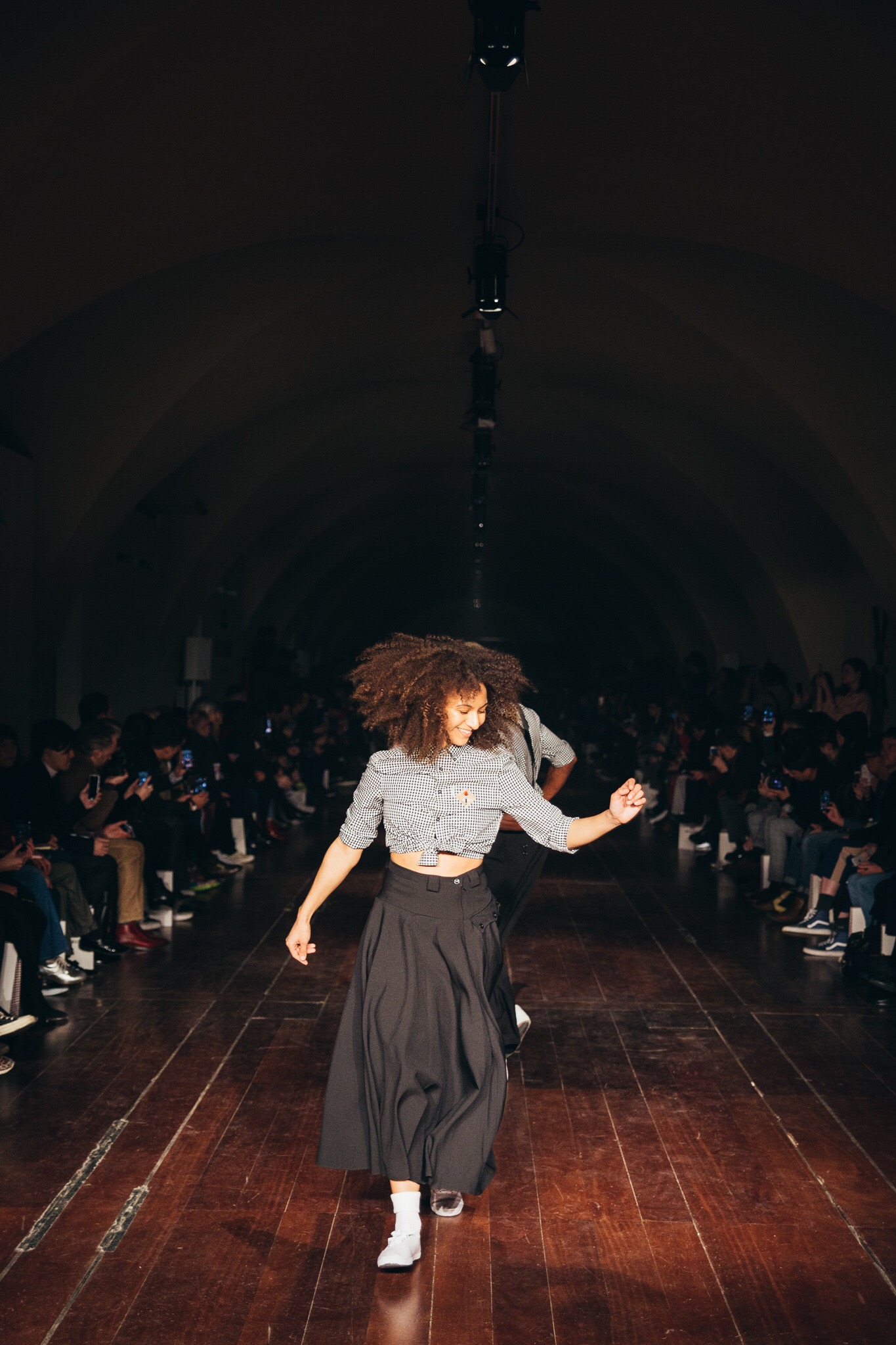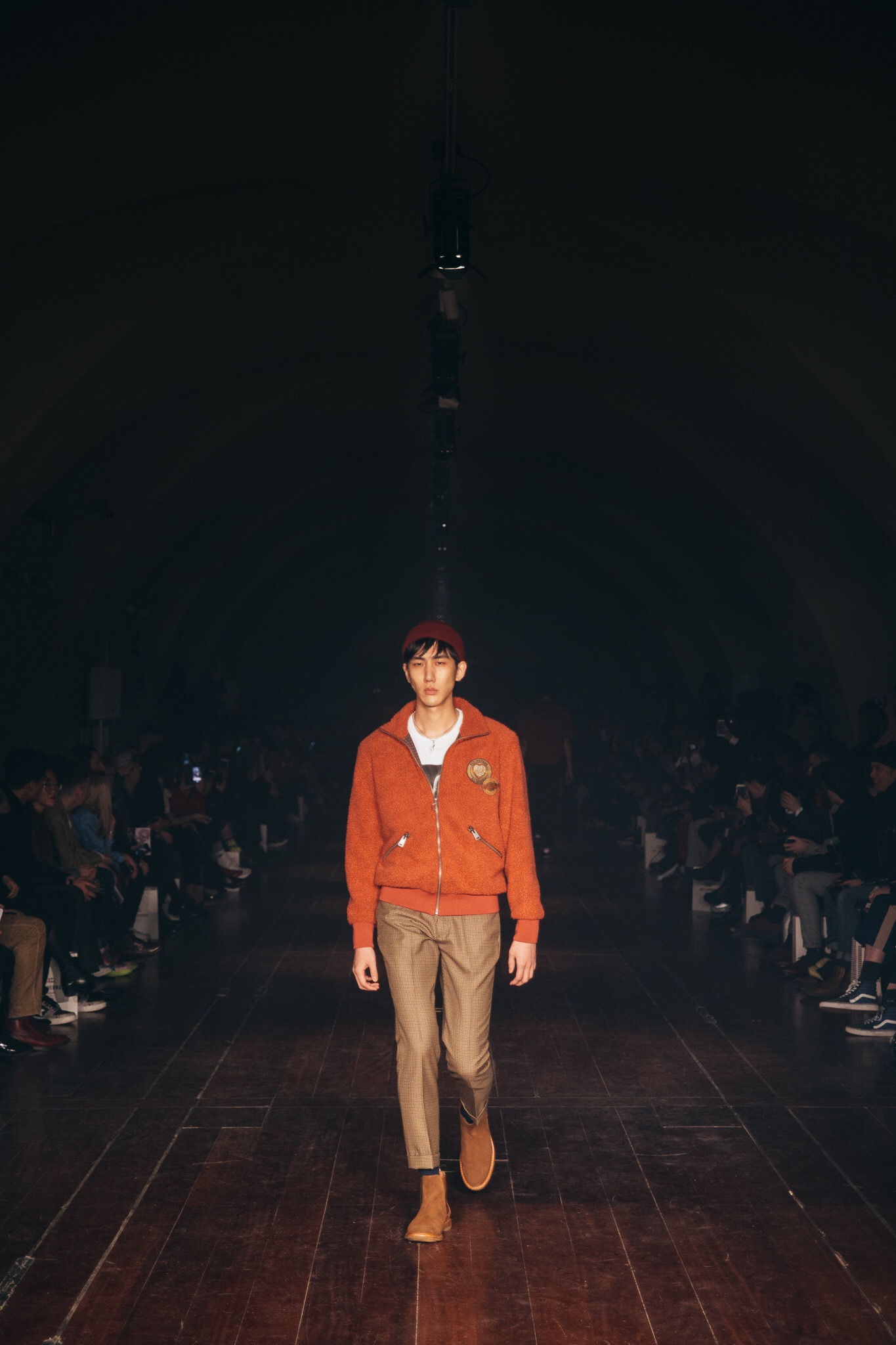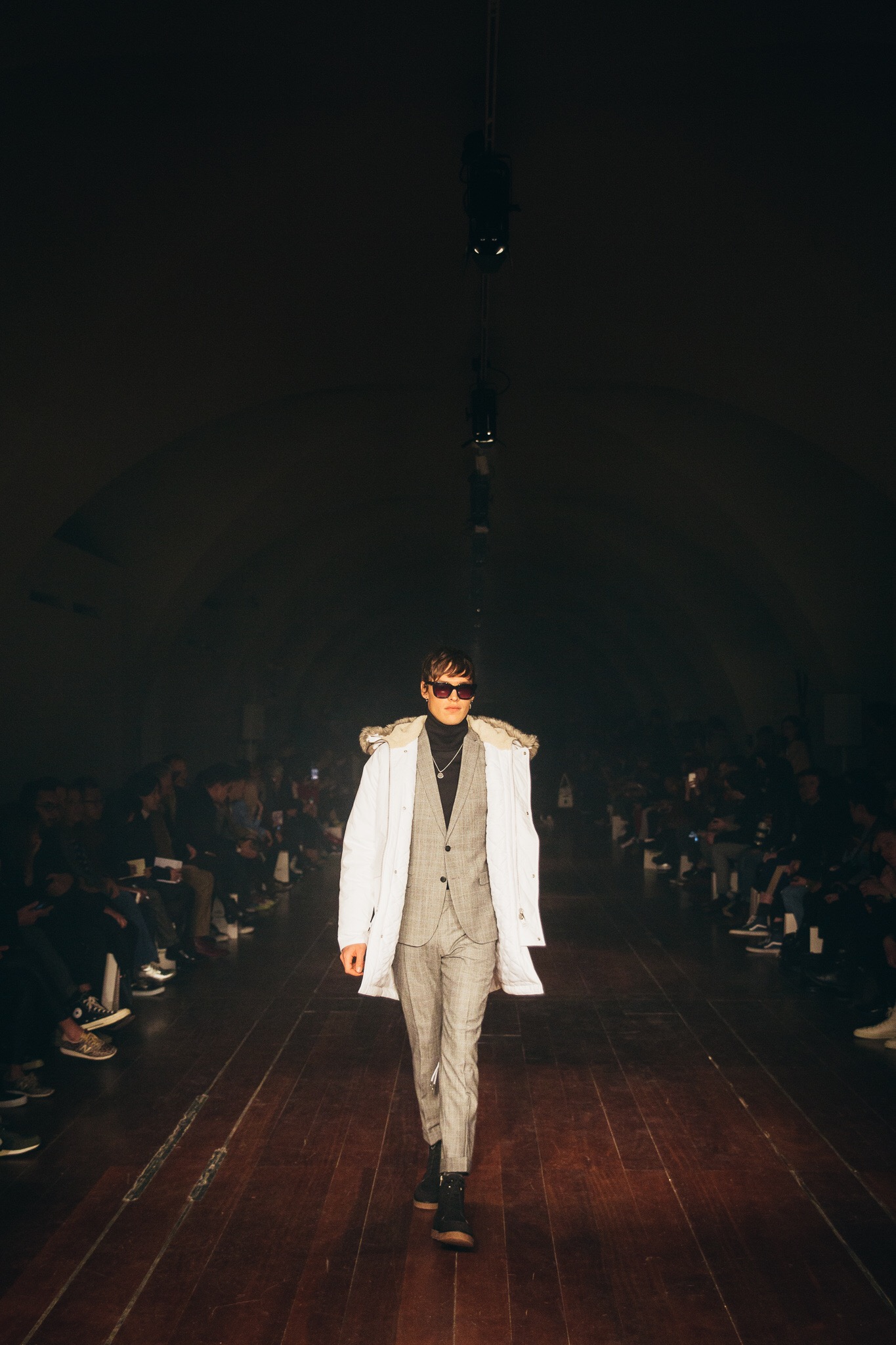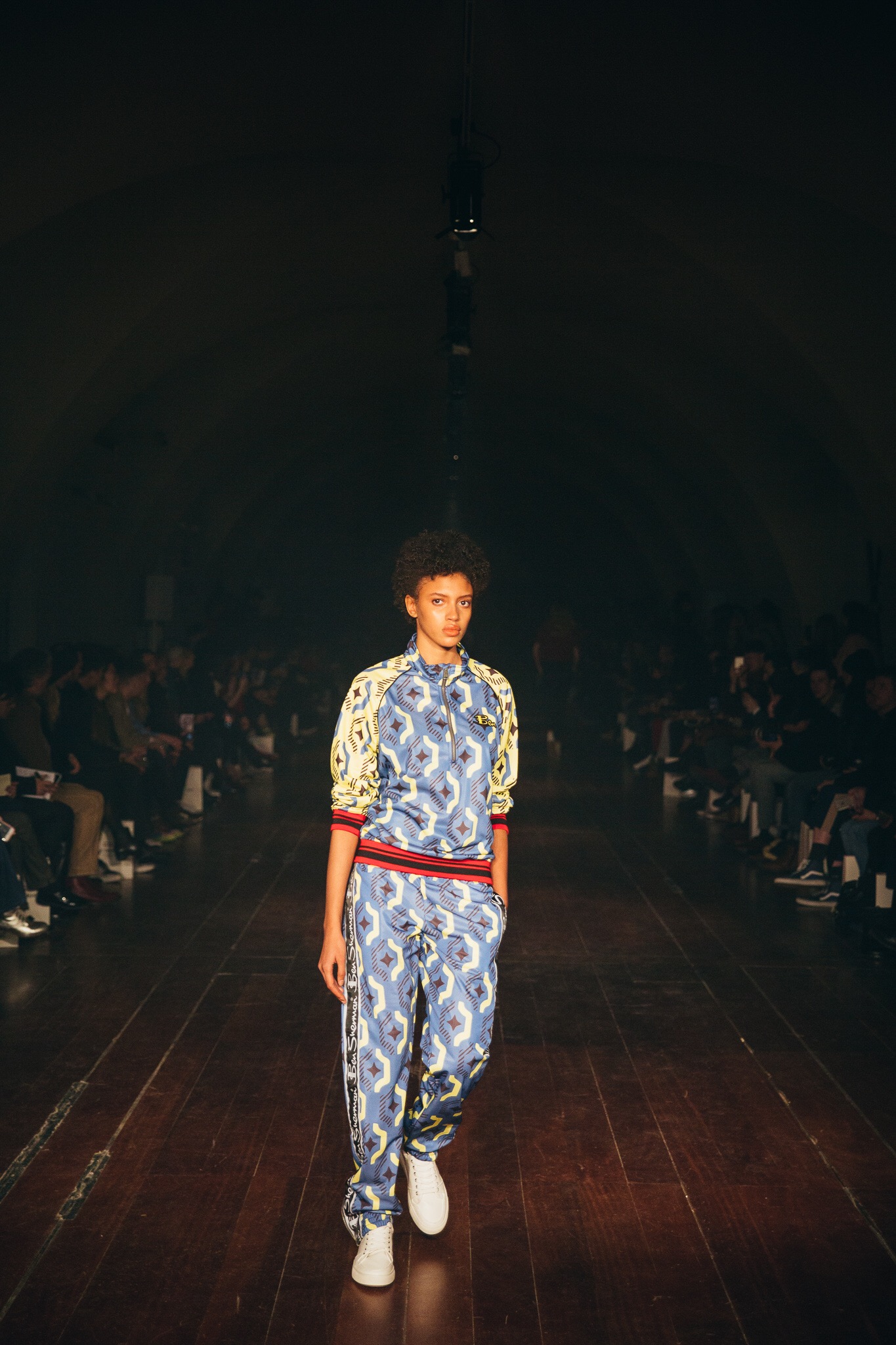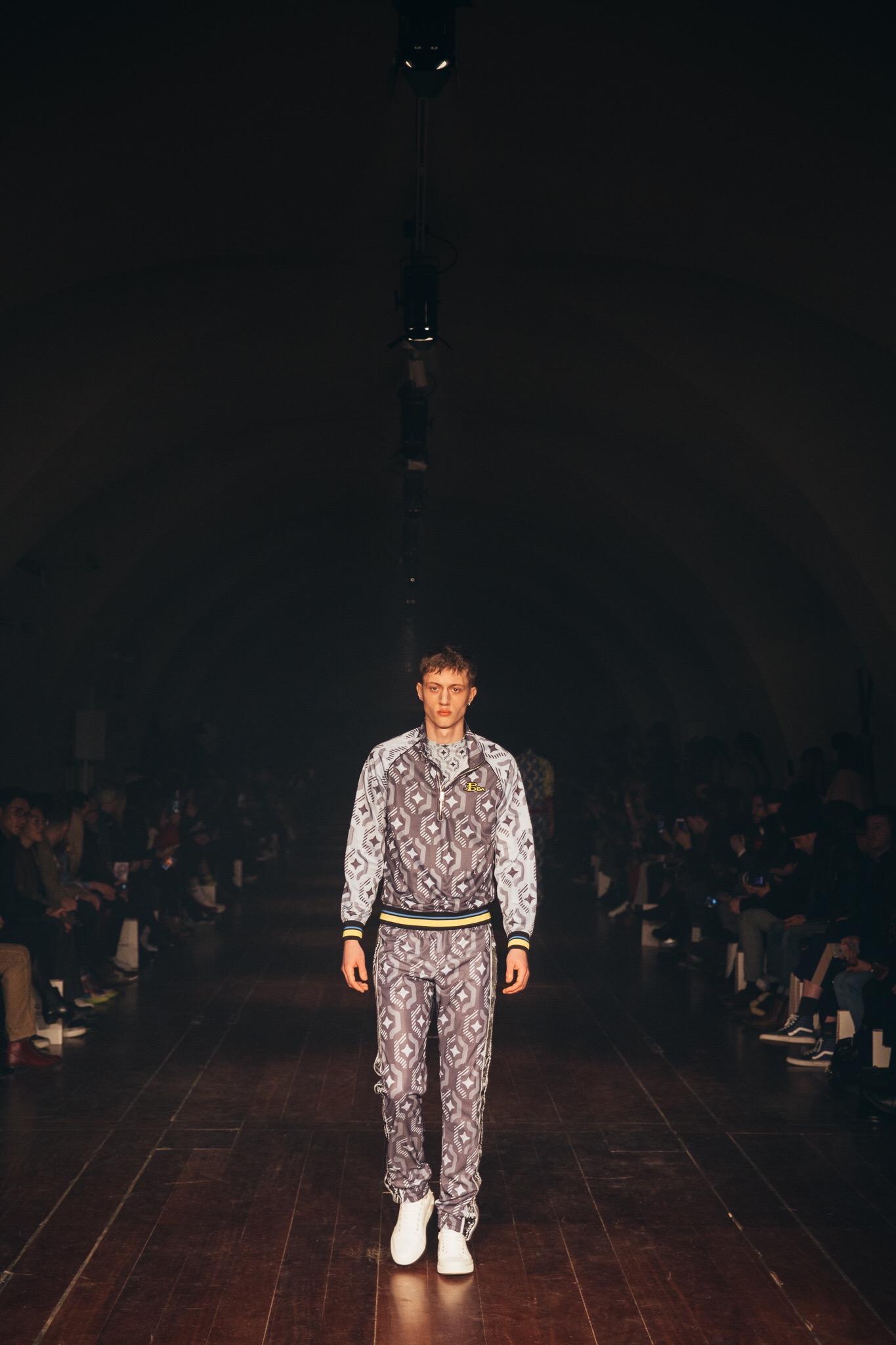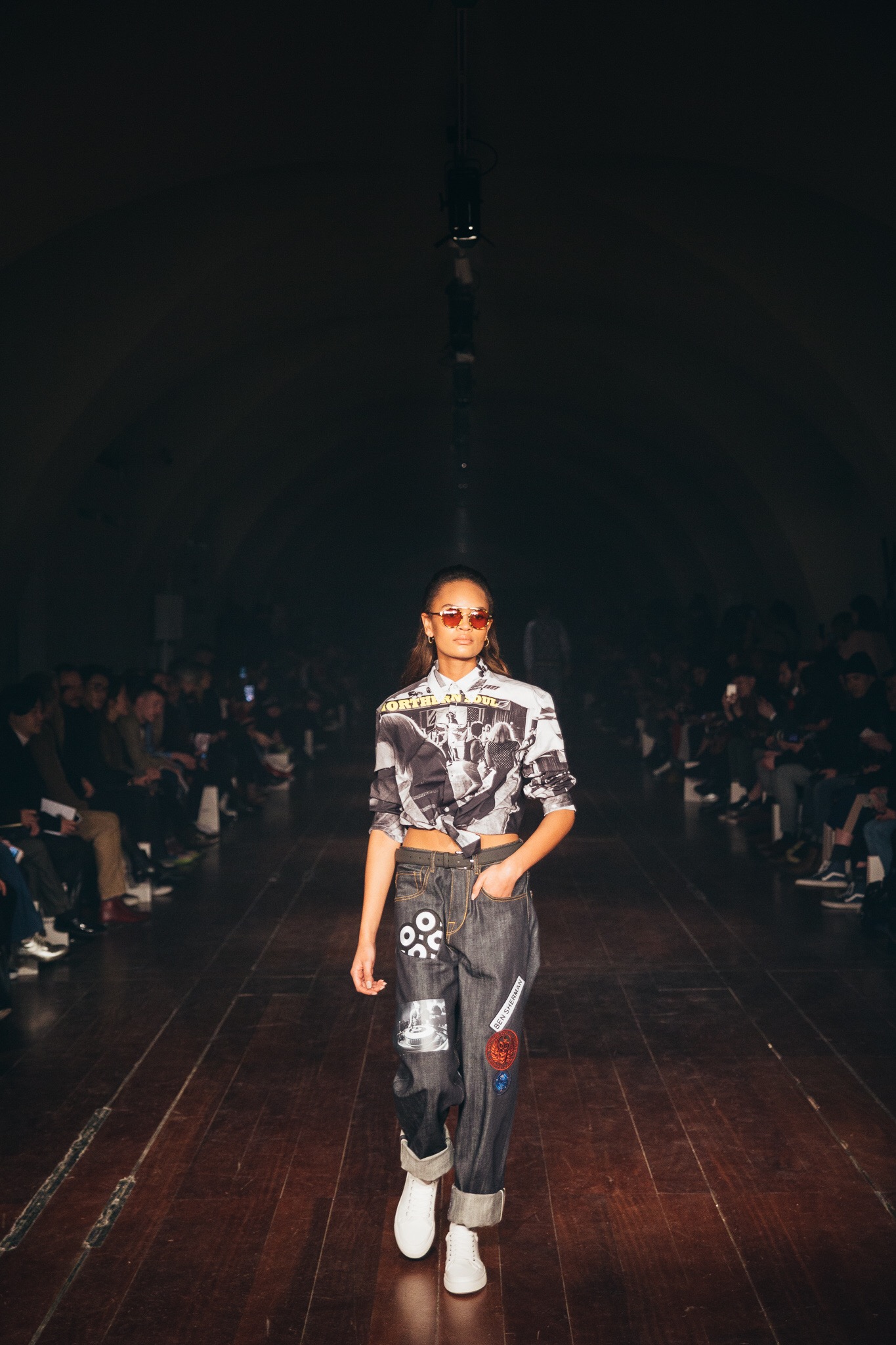 This season Ben Sherman the iconic British menswear brand got an injection of youthful playness in the form of Emerging Designer of the Year, Henry Holland. Collaborating on AW18, they designed a unisex capsule collection celebrating the street style and rebellious spirit of England they both know and love.
The show, on a freezing Saturday evening at Somerset House, electrified the air and made us all want to dance. 1970's soul music blasted through the speakers and with it, dancers lined up the runway using the distinctive two step dance move to represent the Northern Soul Movement. Dramatic spins, high kicks and half splits created an impressive atmosphere around the collection, when the models began to walk the audience were already engaged in the message the designers were trying to communicate. An autumnal colourful palette and signature designs were met with quirky prints, retro badges and slogan tops. Henry Hollands young vibrant spirit was infused deep into this collection and allowed this showcase to blend the old with the new simultaneously.
The dance fuelled, music driven subculture of the 1970's is a time we all wish we had been able to experience first hand. The 'night owls' in full swing, the beat you can't stop tapping too, the clothes we all wish we were cool enough to wear. Ben Sherman X Henry Holland brought this time into the now, and I for one am ready to rebel.
Words by Leah Haines
Images by Abi Galatia