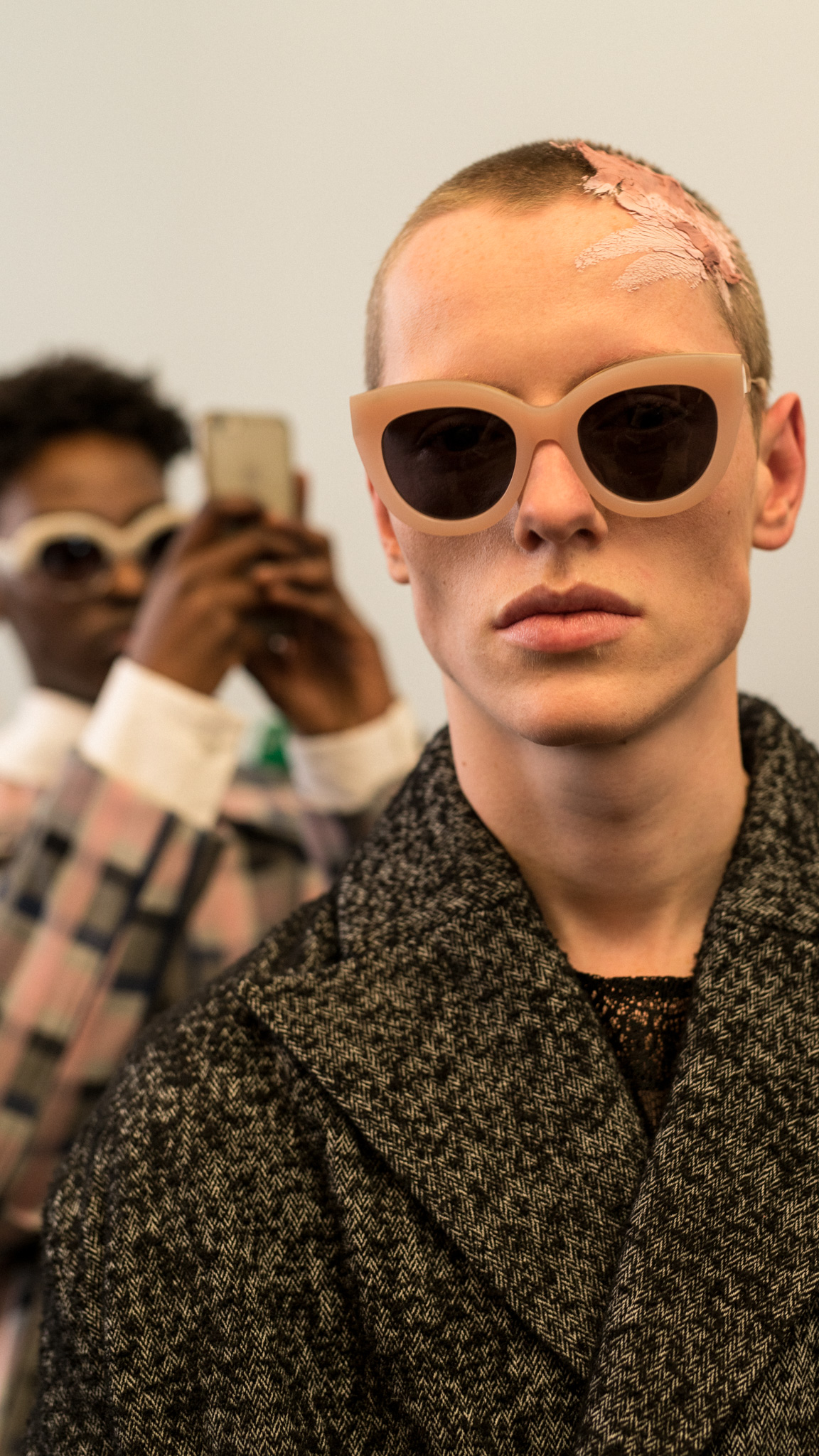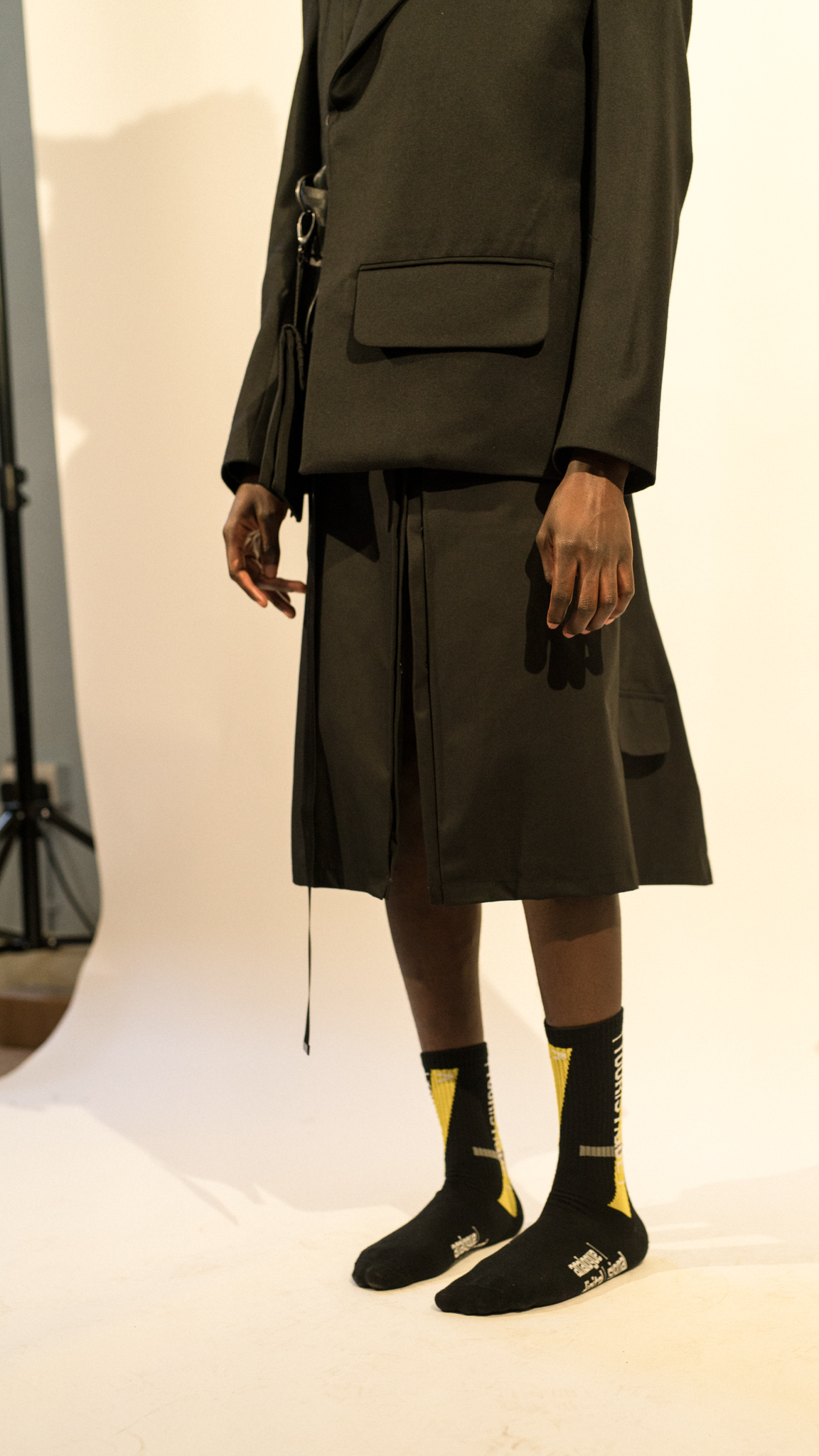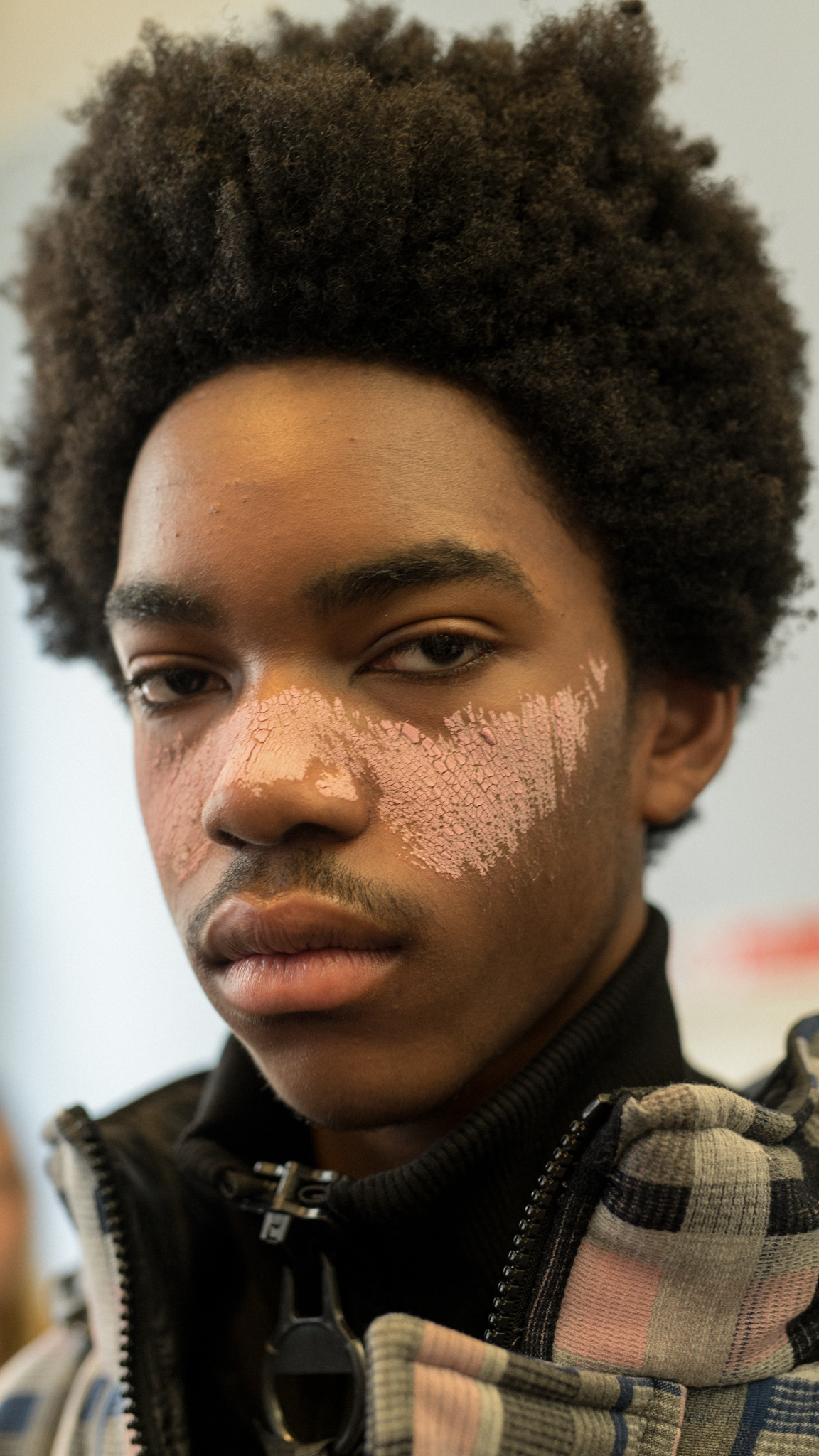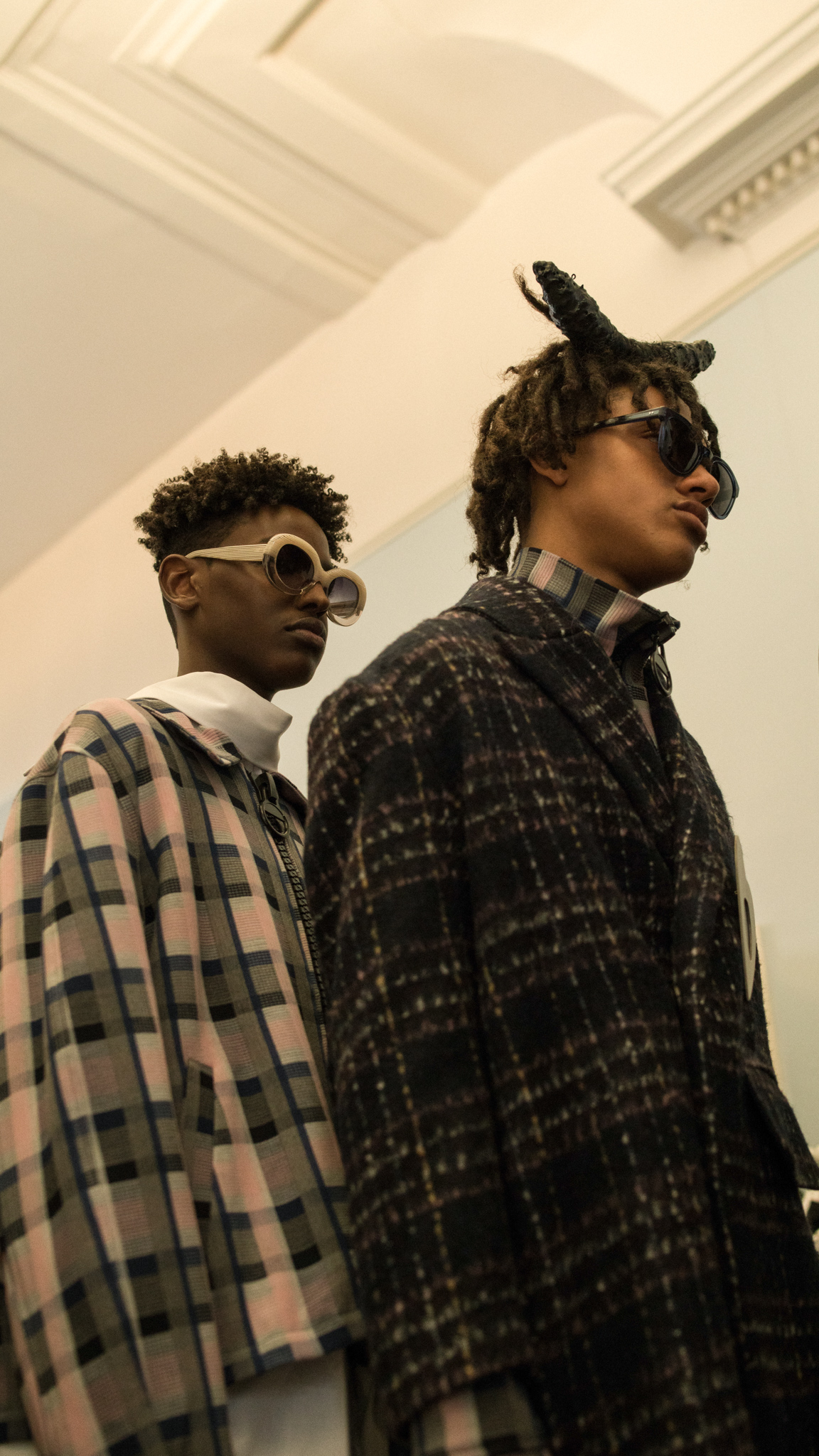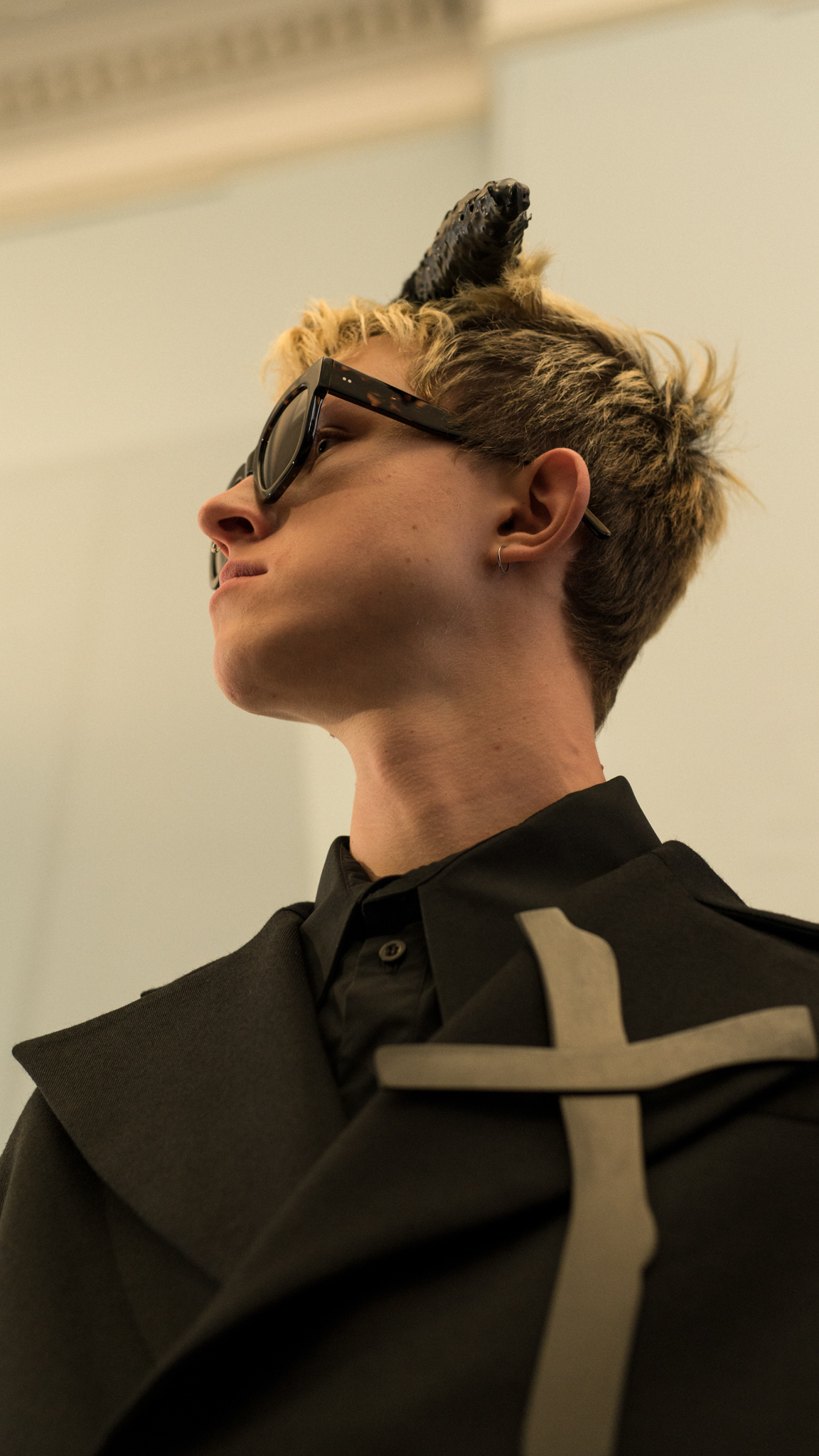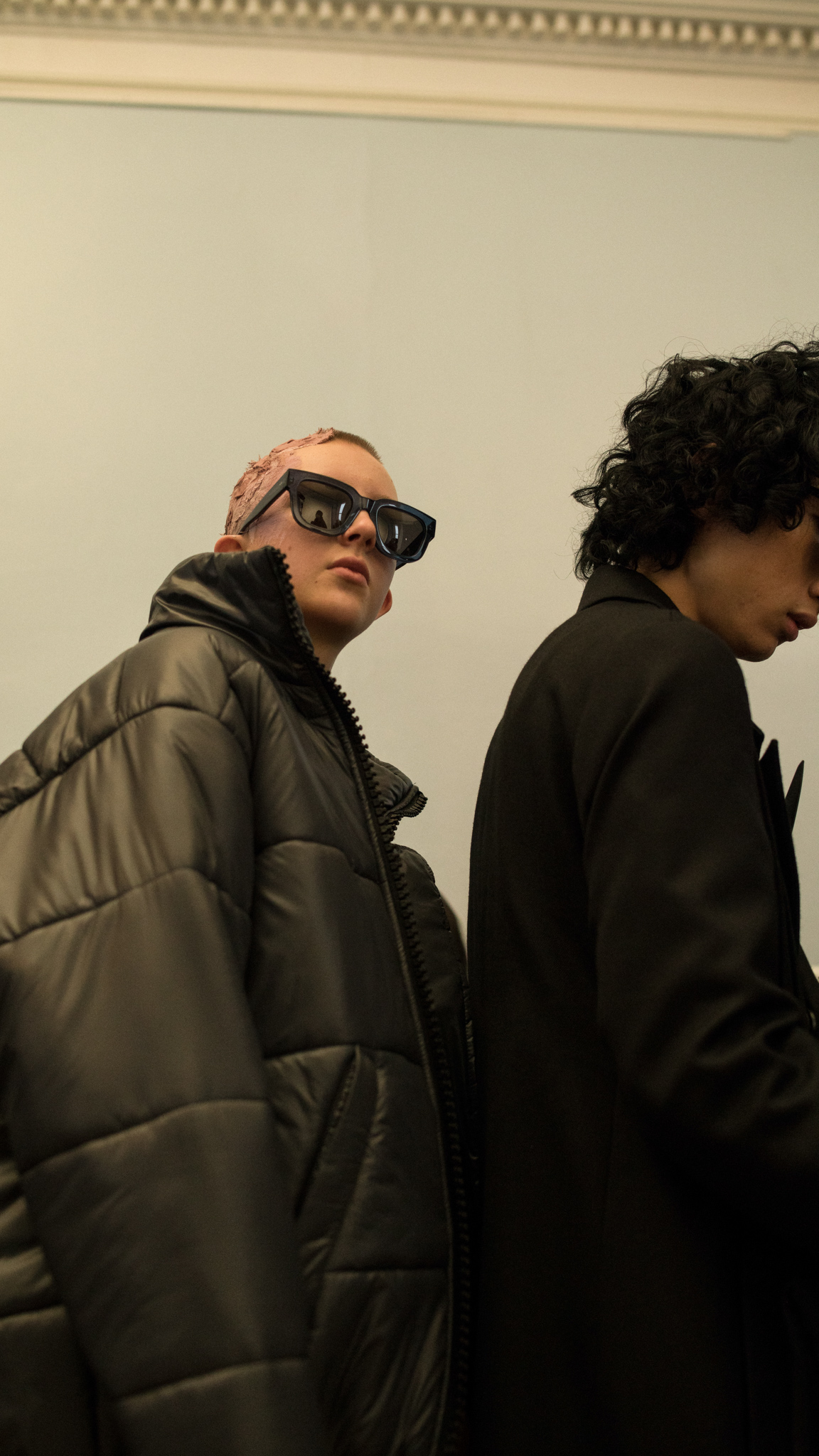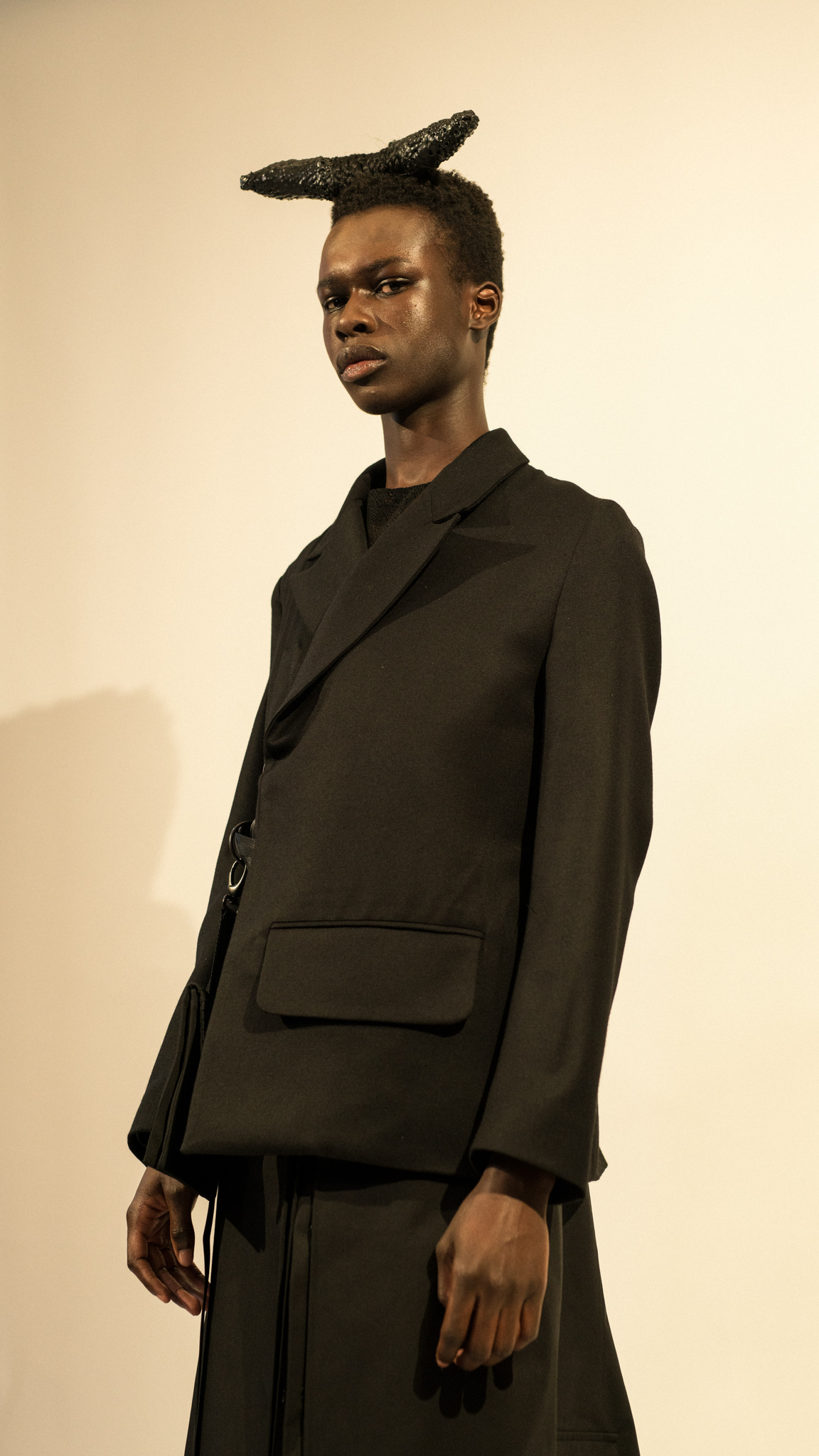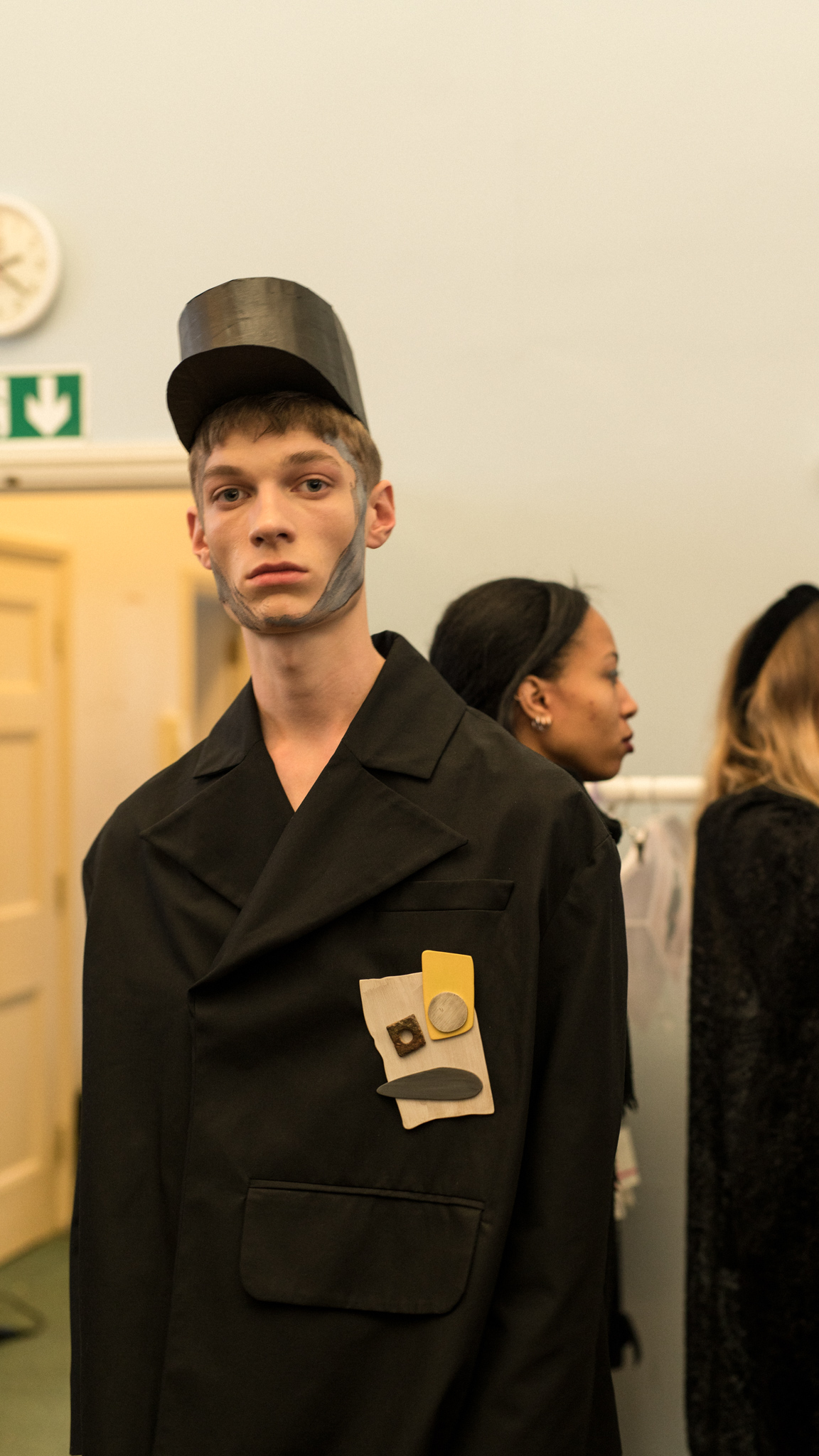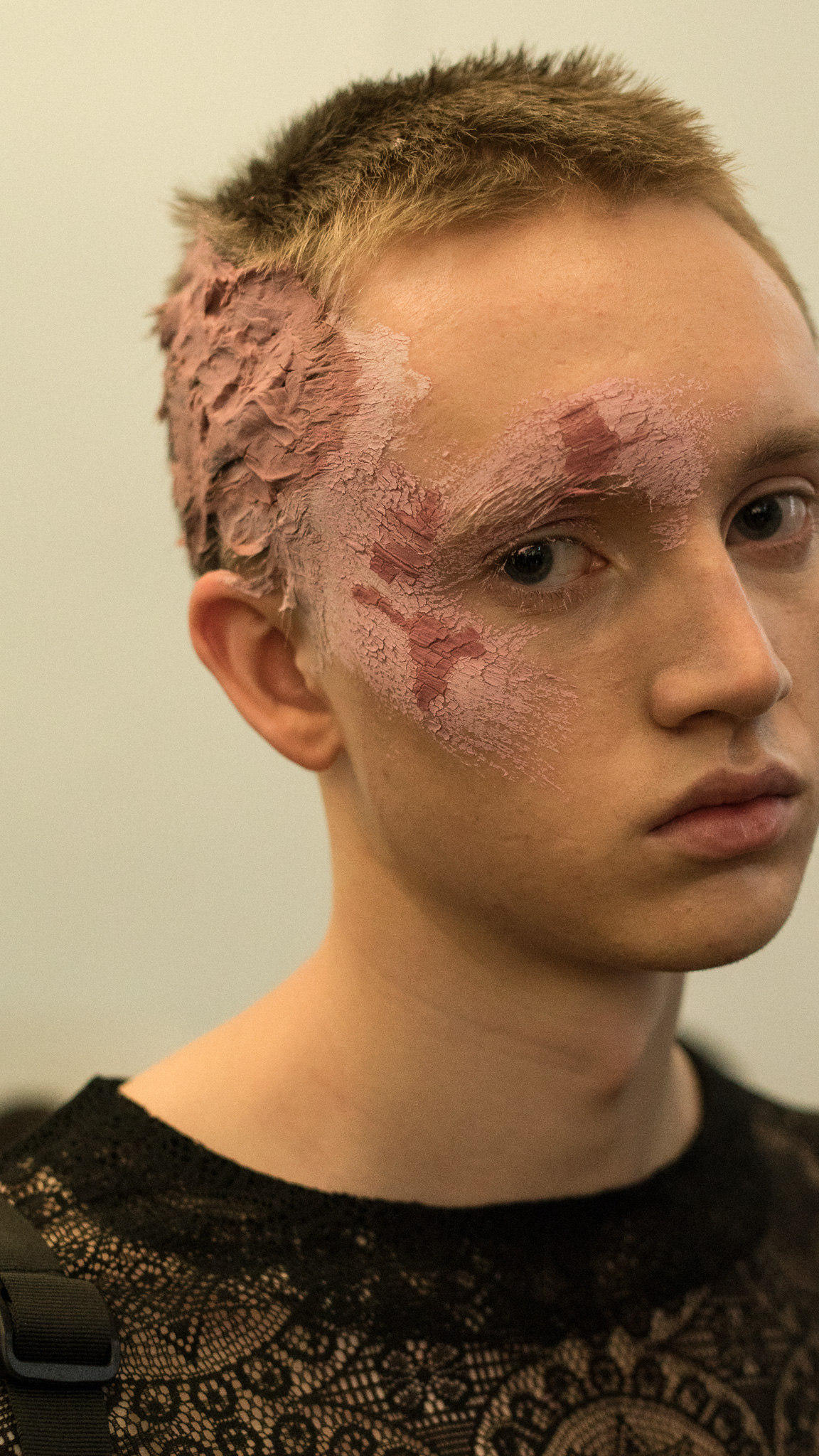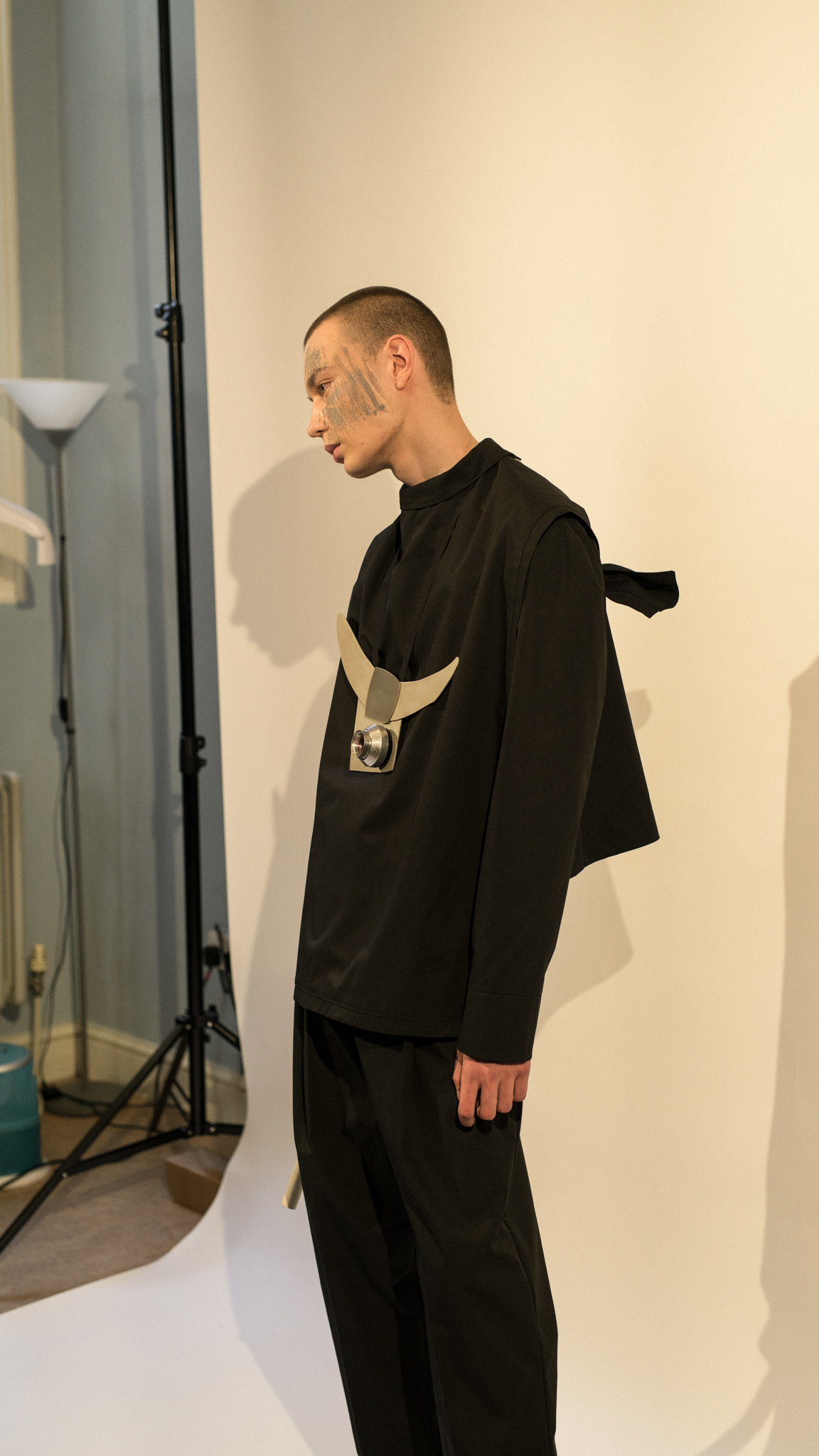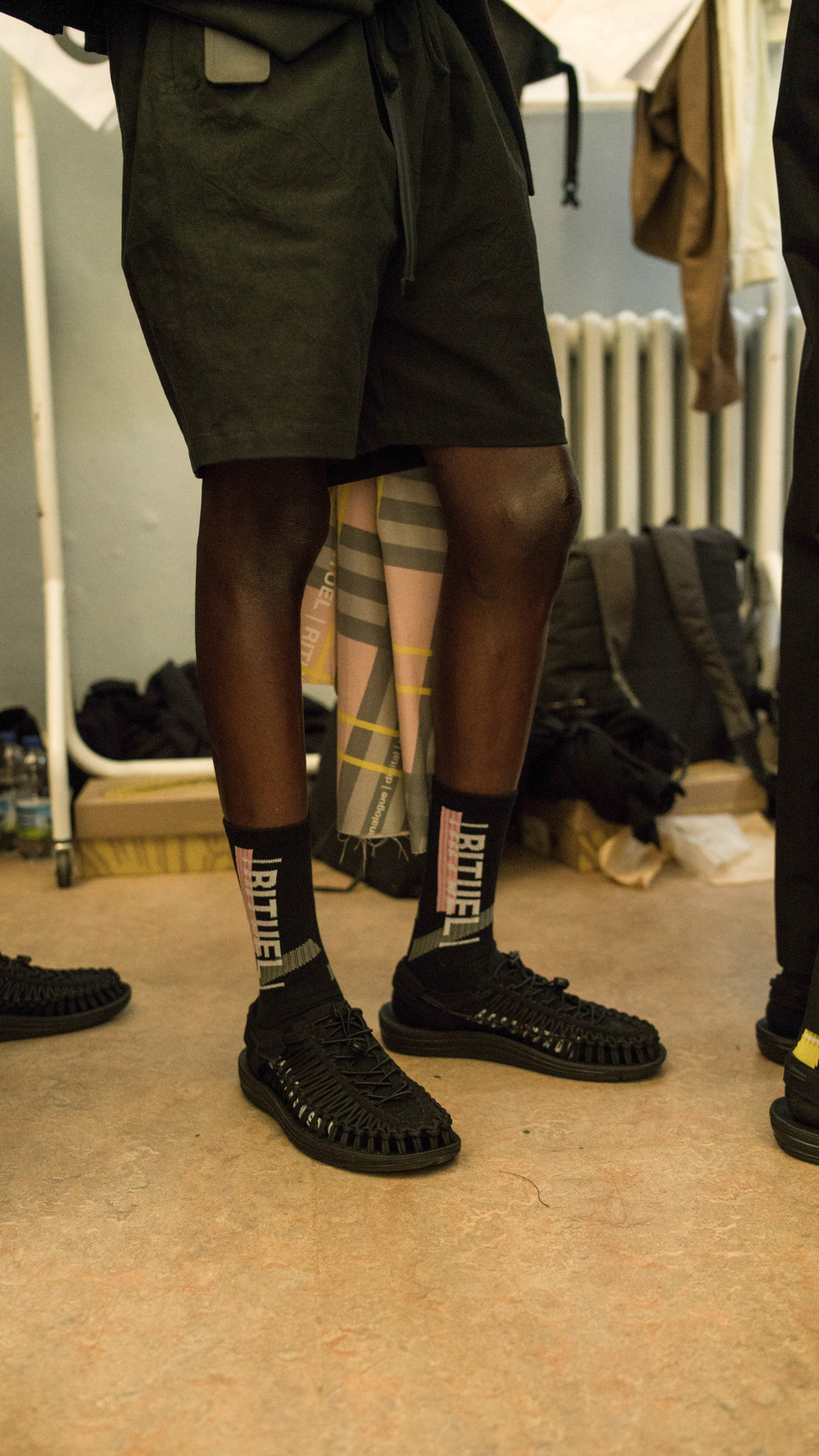 Discovery, exploration and curiosity fueled Tourne de Transmission AW18 showcase at St George Church in Bloomsbury today. Pushing social boundaries and the human desire to explore led Creative Director Graeme Gaughan to find inspiration in how clothing is informed, 'via social, industrial and often political divisions.'
With this idea of questioning at the forefront of his mind, photographer Leah Gordon's book 'Kanaval' triggered the designer to look at the carnivals of South Haiti and their traditions. Acting out against authorities, the sartorial traditions of Kanaval at the time inspired Tourne de Transmissions AW18 collection. The juxtaposition of fabrics and materials can be seen through out this season with tailoring in orthodox shapes and feminine fabrics in typically masculine silhouettes. Pleats and layers, prints and block coloring, allowed their form of questioning to be seen to the viewer. Collaborating with Johnny Brophy, together they created broaches and accessories. The broaches in particular contained elements of decoration and mirrored the cultural traditions surrounding Kanaval.
Tourne de Transmission's idea of exploration left the collection feeling unresolved. However, the journey in which they took the audience on, through the harsh beats of St George Church, echoed a journey of discovery indeed.
Words: Leah Haines
Images: Sanne Glasbergen