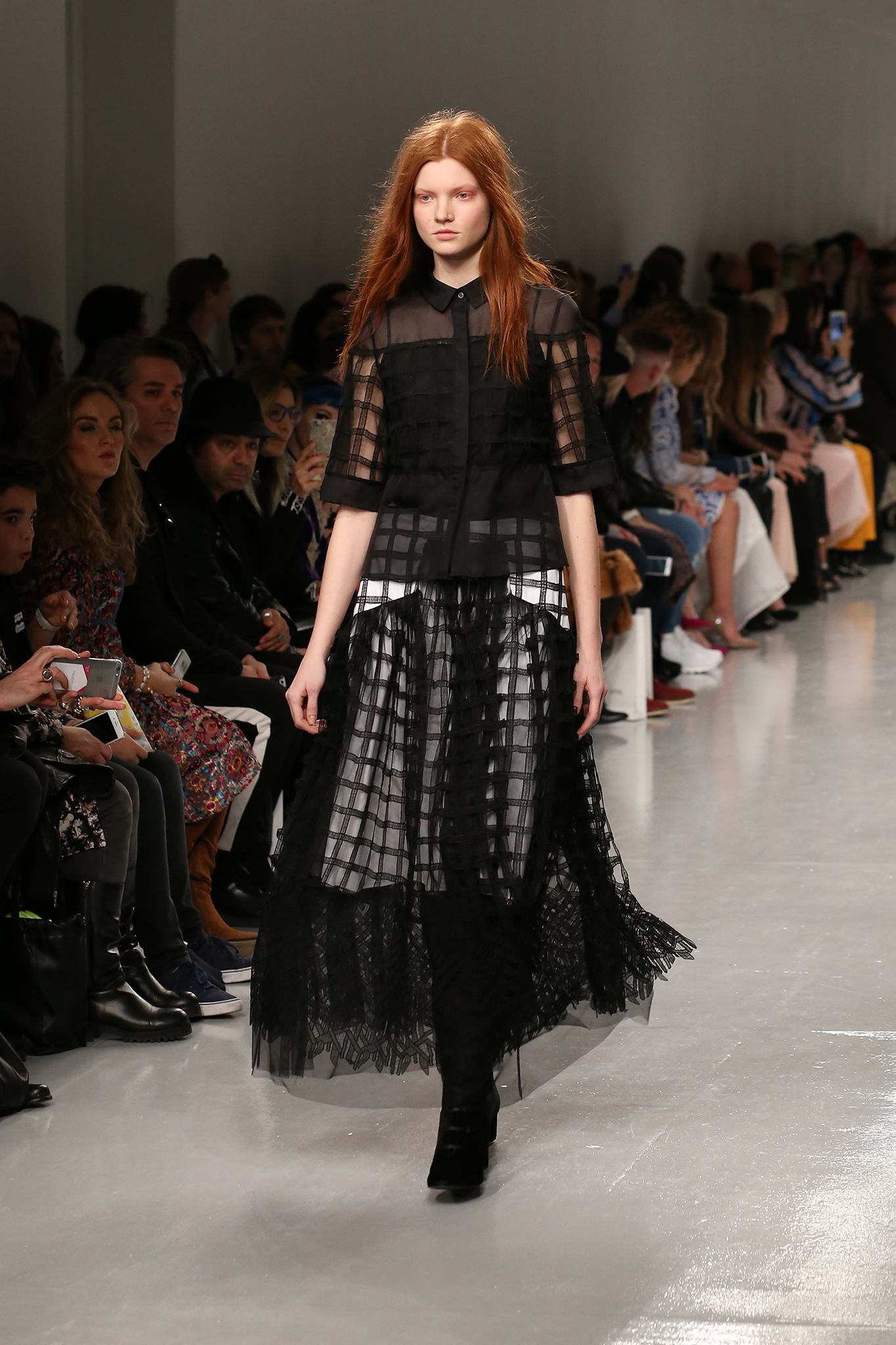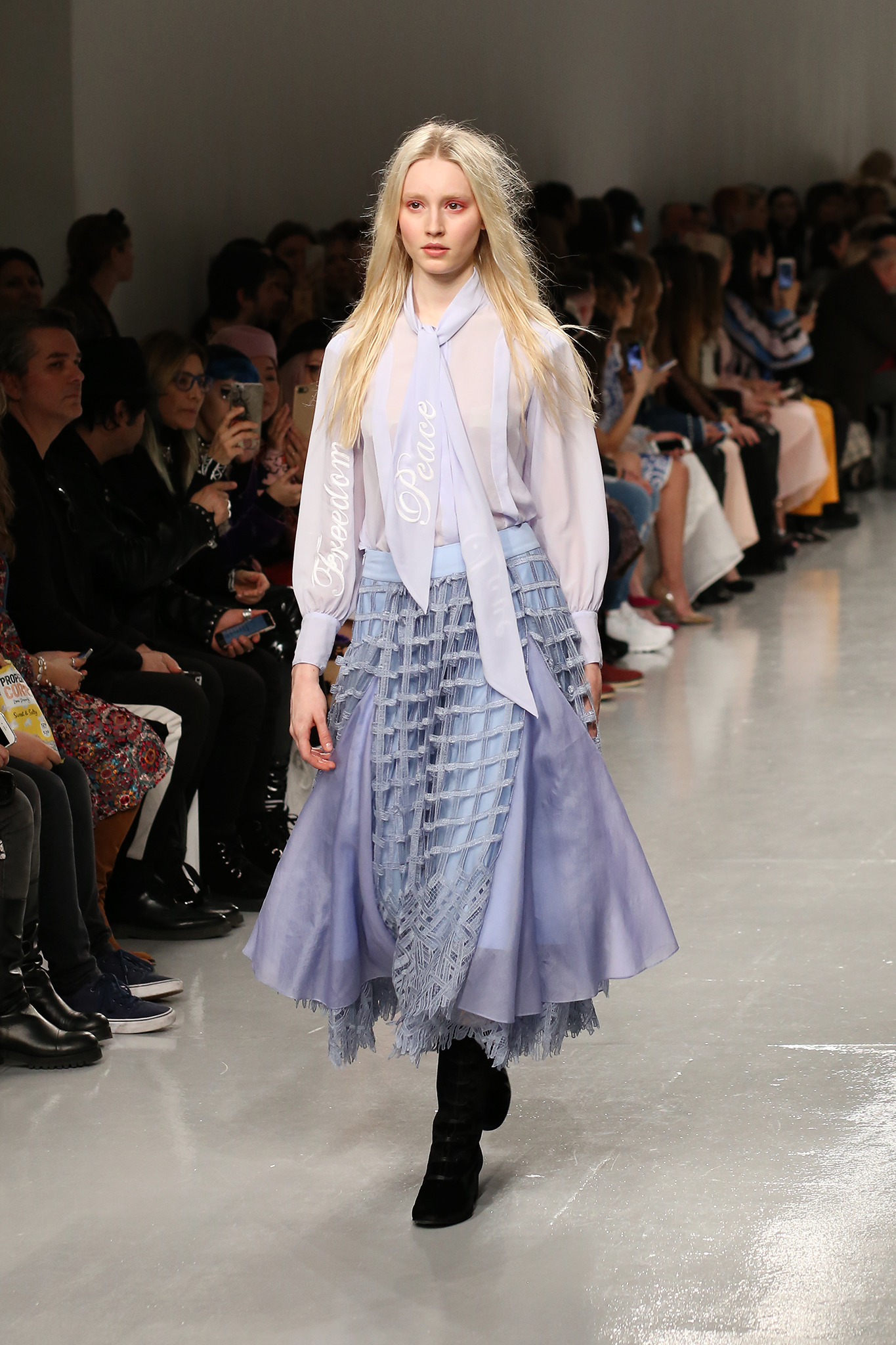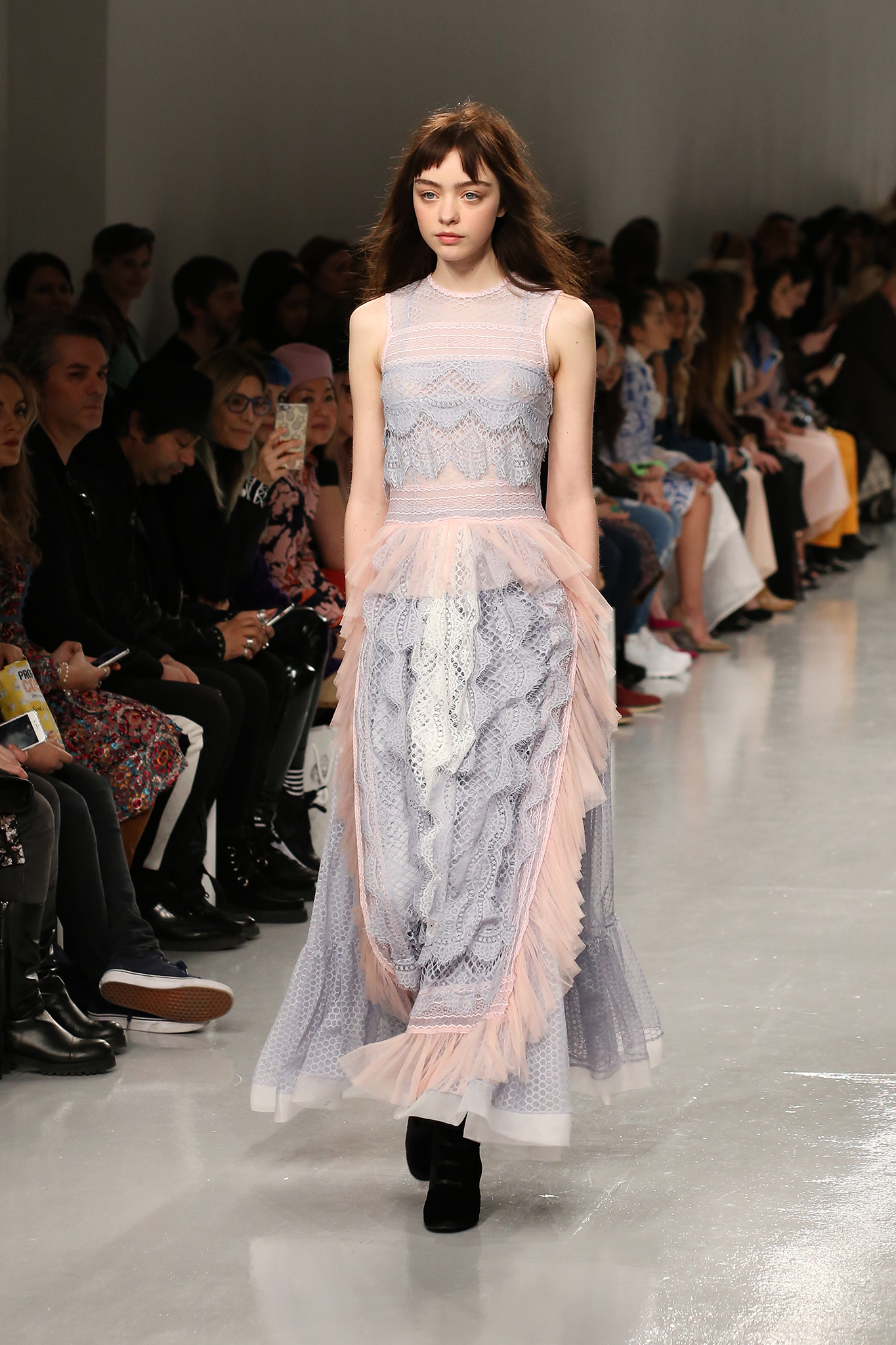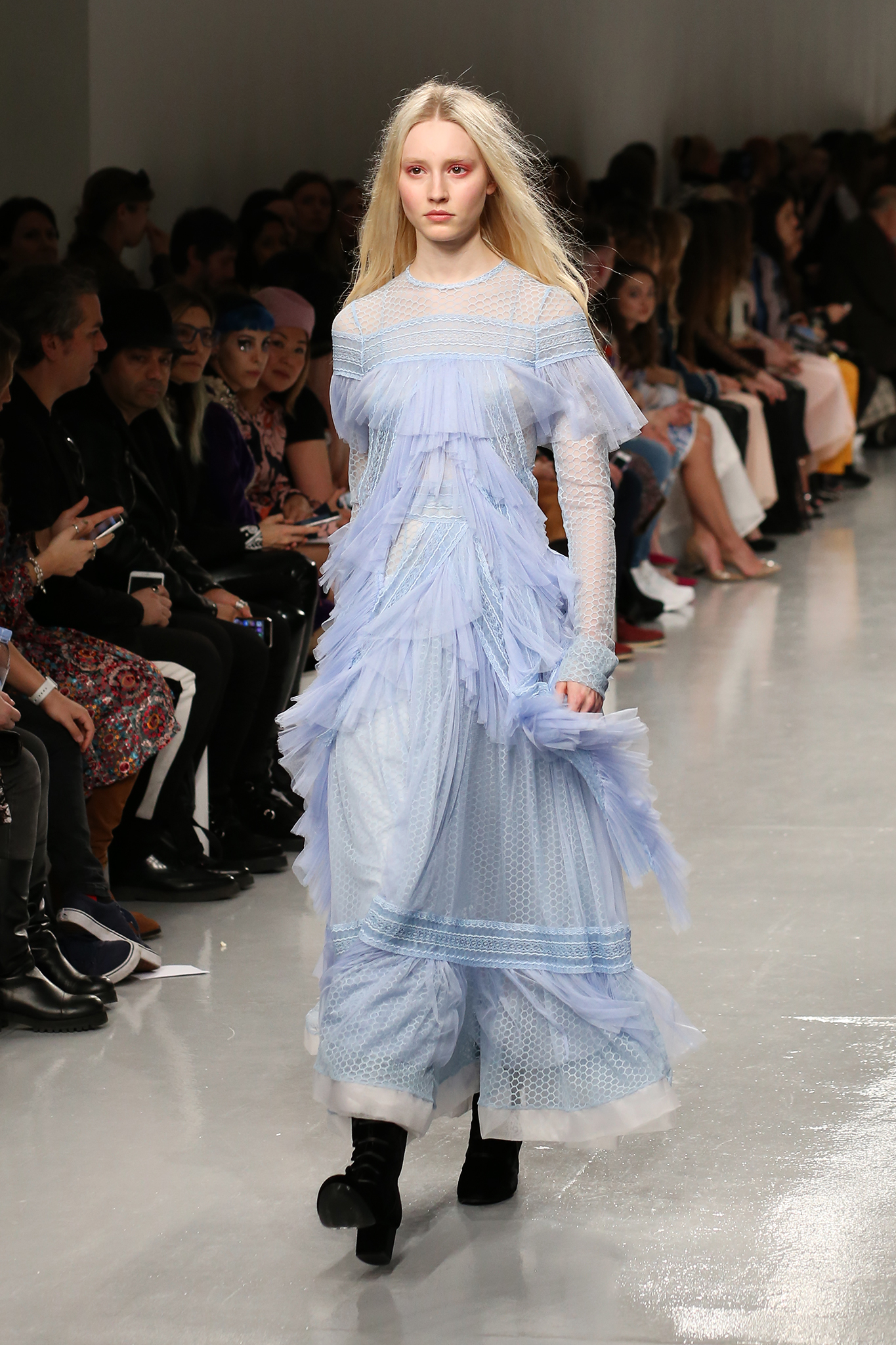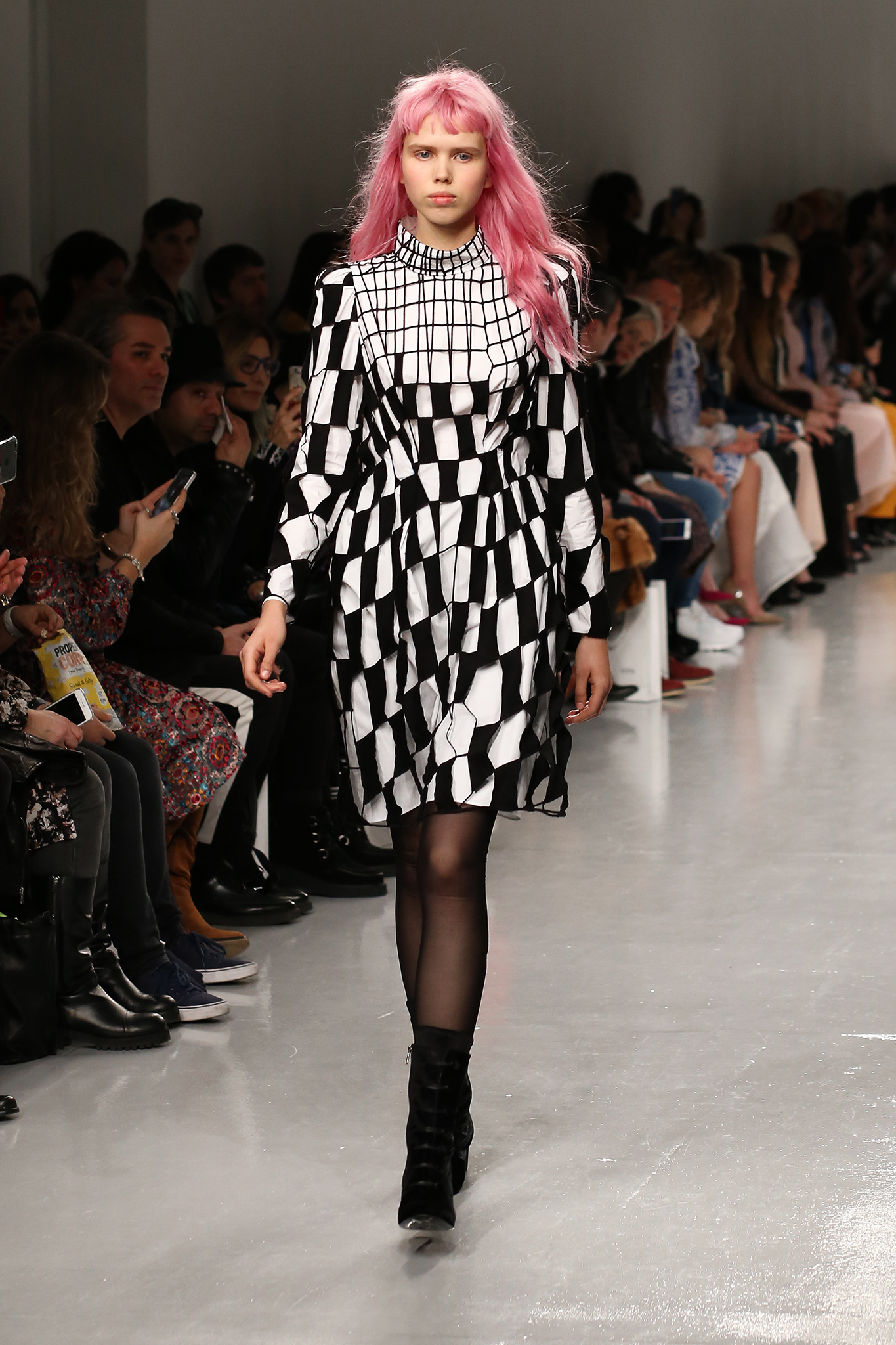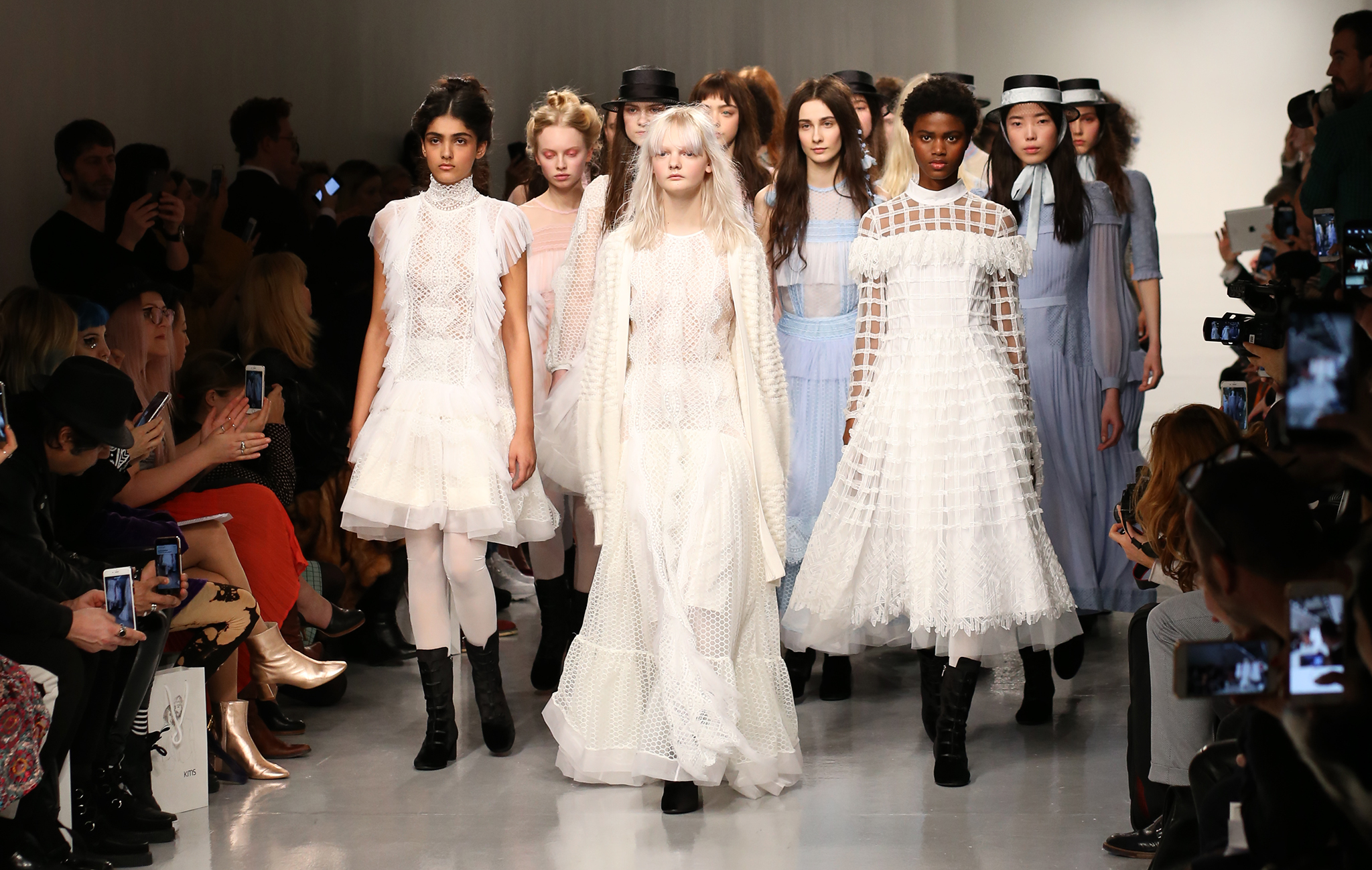 In a collection dedicated to Princess Sophia Duleep Singh, Bora Aksu AW 2017/18 was full of frills, fedoras and feminism. Pastel pinks, lilac, and blues flowed down the catwalk juxtaposed with thick black and white embroideries. These two aesthetics mimic the the duality of Sophia's character: a determined professionalism and that of her aristocratic, girlish femininity.
Granddaughter to Queen Victoria, Sophia enjoyed a plush childhood, which was interpreted in the lace and silk tulles of the collection's dresses. A vital contributor to the British Votes for Women movement, Sophia was later elected as President of the Suffragette Fellowship. The symbolic dress code of the early 20th century Suffragettes, was emulated by Bora Asku: hand embroidered words in pastels were featured on shirts, collars, and cuffs in recognition of the fight for women's rights. The bold, structured shapes of the collection's coats emphasize the power of the women.
Offset by the delicacy of ribbon, lace, and pastels, Bora Aksu created a harmonious balance between strong and shy. In the vein of the late princess's personality, the collection was a take on traditional ideas of femininity and how to rework these conceptions to represent the women in a light of powerful professionalism.
Words by Cosmin Cernica
Images by Paolo Steve