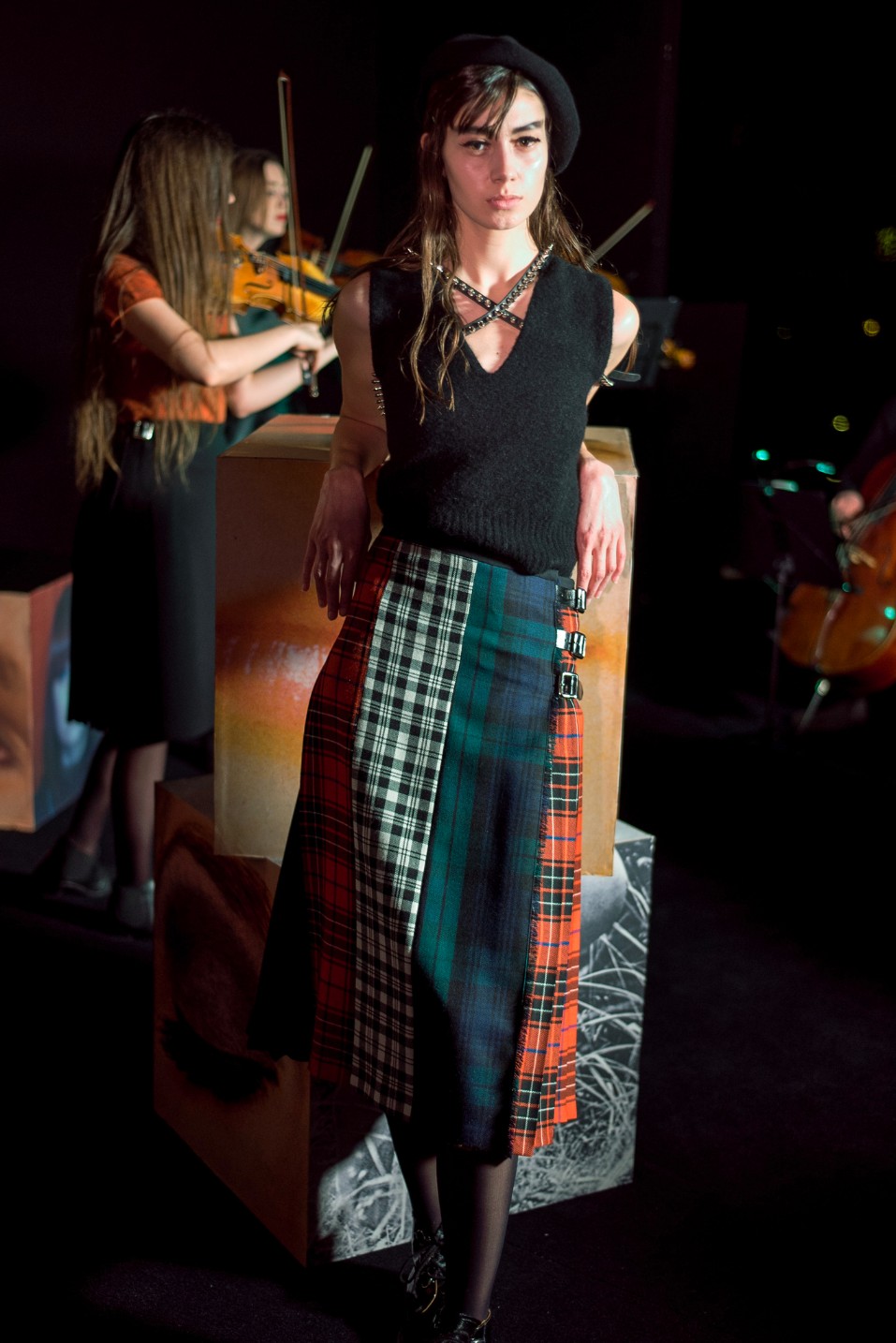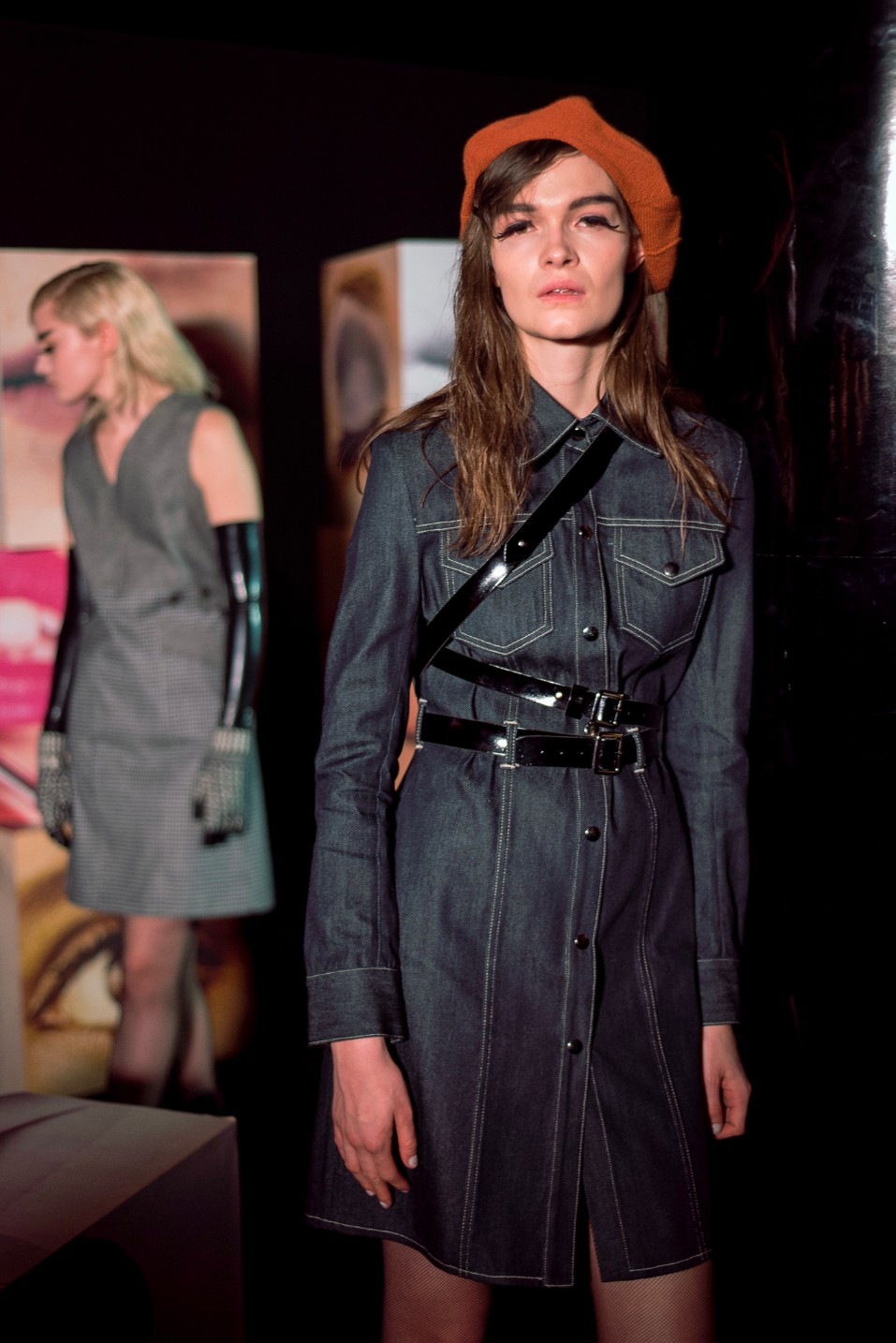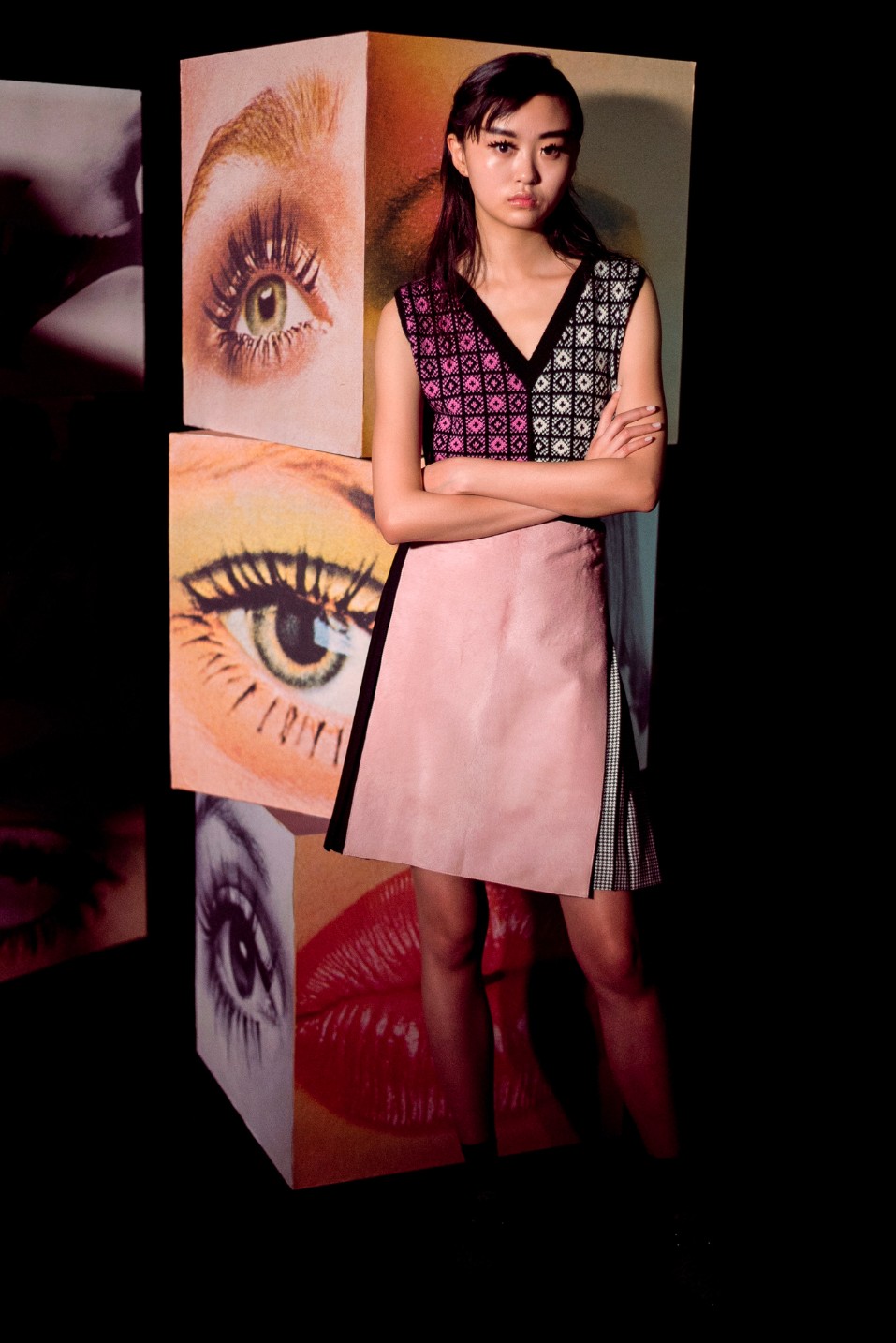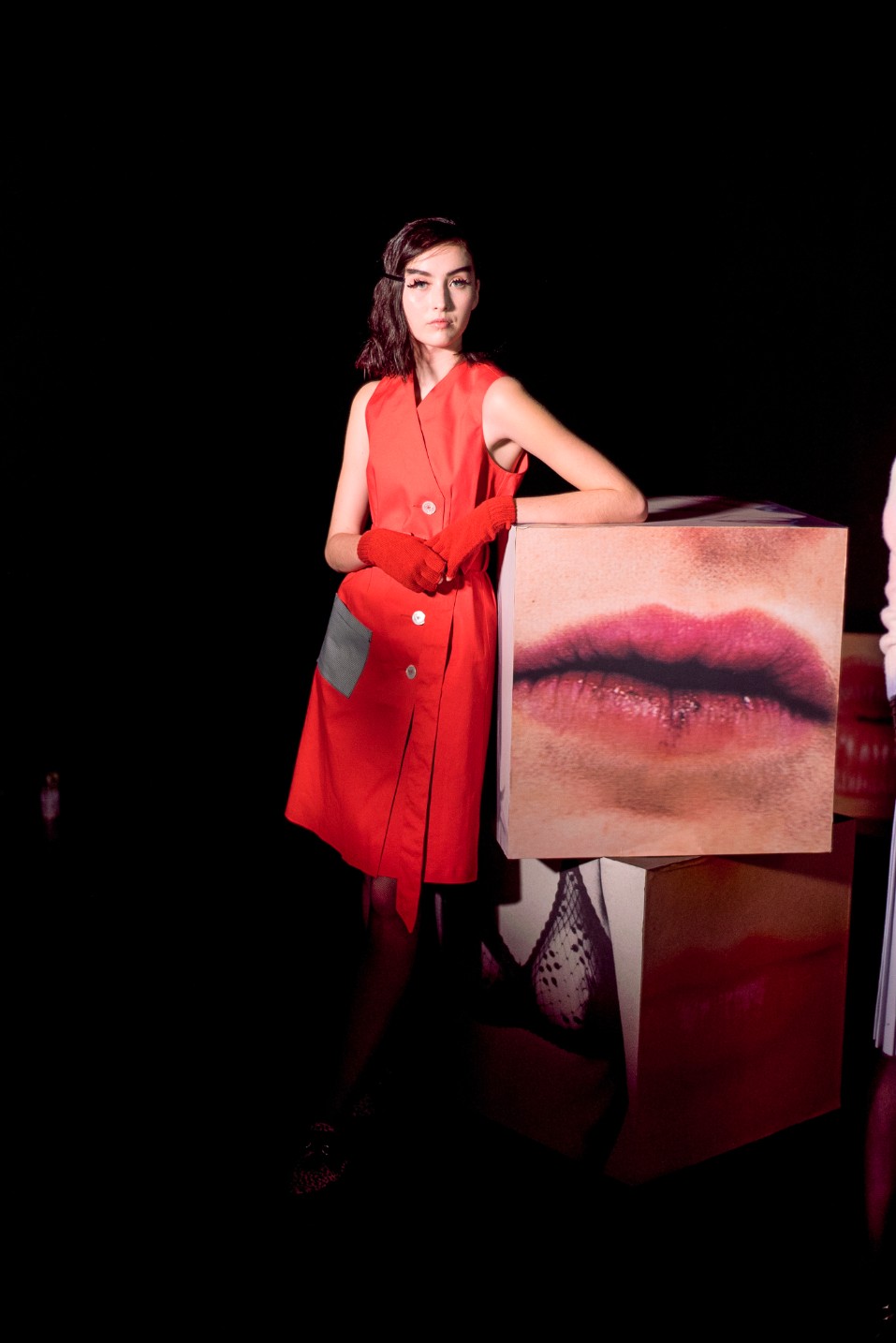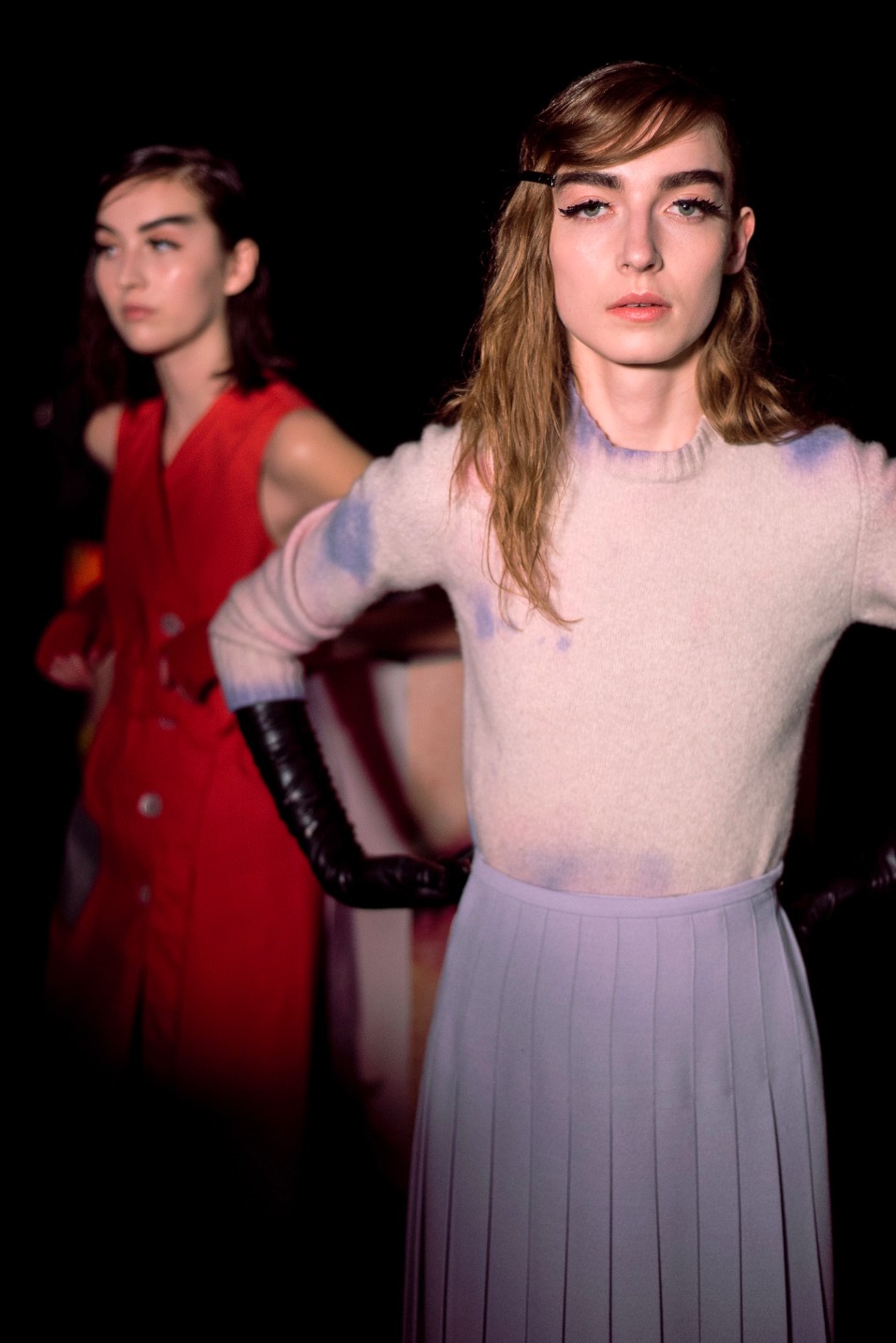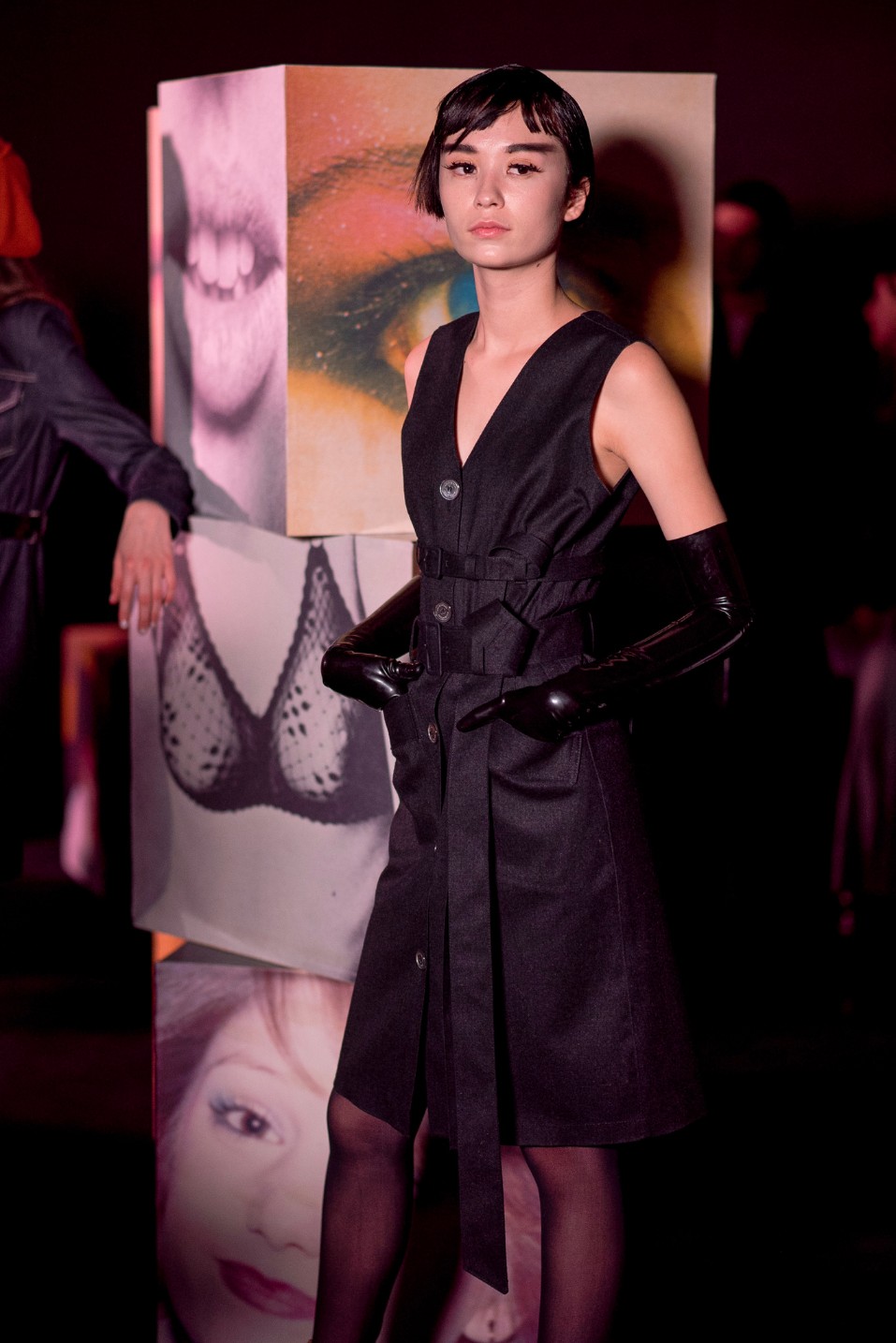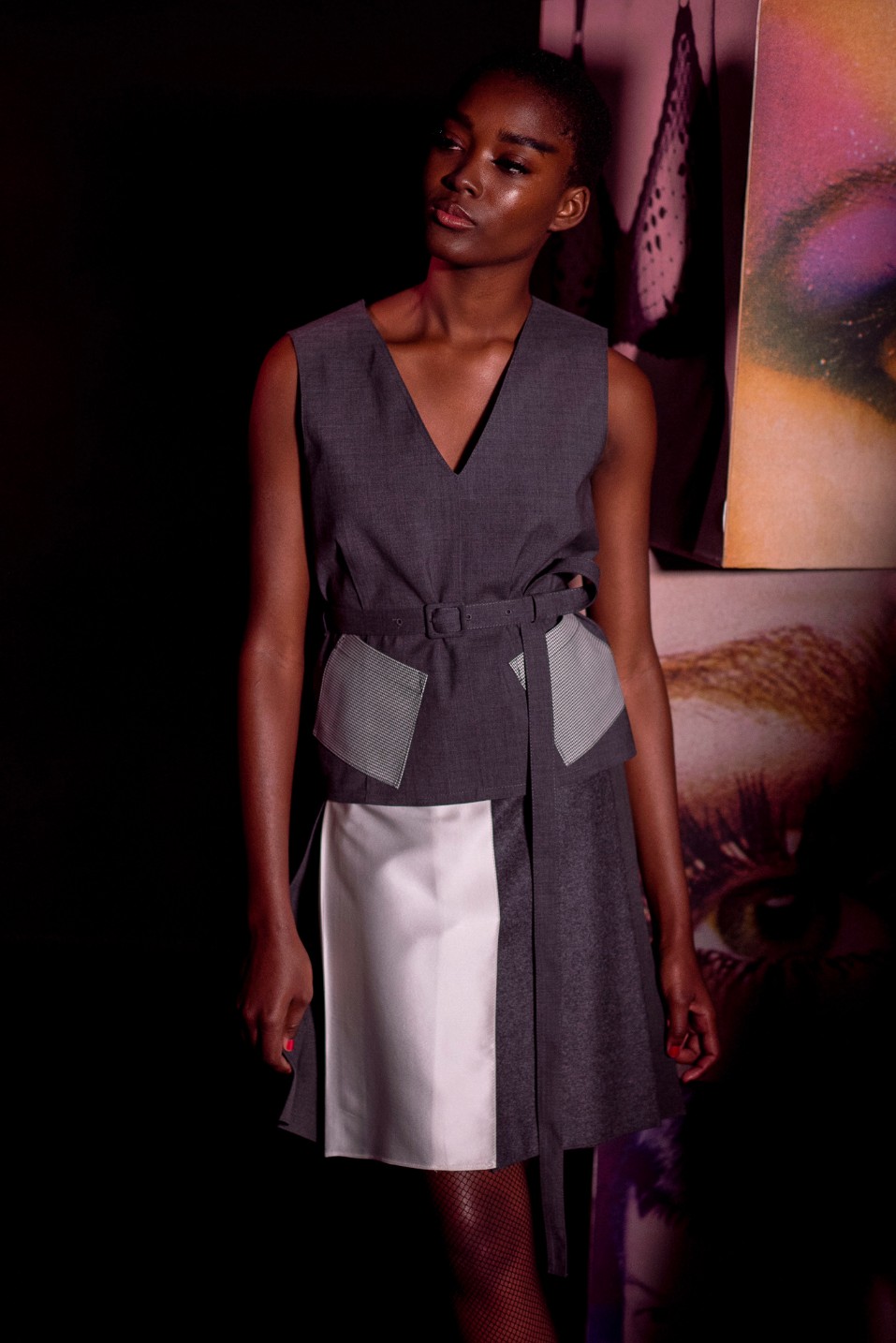 Le Kilt's AW17 presentation, in the cavernous 180 The Strand, was like stumbling upon an intimate but familial party, replete with live music and family photographs. The presentation was titled 'A Perfect Contract' and for it, Le Kilt's Samantha McCoach reflected on the notion of loyalty. Loyalty means a lot to McCoach and she has "struggled with fashion for that reason". She has a loyalty to her aesthetic, which is consistent in many ways, and a loyalty to her Scottish heritage; there's also her loyalty to the UK-based producers she works with, and to the kilt itself.
So for this collection, the Designer was inspired by "a big family tree or mind map" through which she was able to define her brand by familial and family references, and by the longstanding relationships she's built with her solely British manufacturers, including Scottish heritage brand Mackintosh, the Upper Nithsdale Community who create the unique Sanquar knitwear and George Cox's reworked creepers.
For AW17, a softer than usual palette of greys, reds, lavender, and a touch of black, was played out in reworked kilts with contrast patch pockets, home-dyed knits and sleeveless button-down shirt dresses. There were nostalgic Sixties touches in houndstooth details, PVC belt buckles and large button fastenings, and that era was also echoed in the photographs of Samantha's mum, blown up and printed on giant building blocks that made up the set. Sensual close-ups of mouths and eyes and breasts suggested a more mature aesthetic for AW17, and was evidenced in the double belted shirt dresses, sleeveless cuts, studded strap accessories and leather gloves; but also, more softly in the cloud-like sweaters and knee-length kilts. However, McCoach also maintained the youthful rebellion and emblems of her own childhood, in the false eyelashes, slouchy berets and leopard print creepers.

Through this idea of loyalty, the Designer continually explores and challenges notions of classicism, returning to something that works, but then reworking and reimagining it again and again. A case in point are the multi-tartan kilts and traditional Sanquar knits but in neon pink; McCoach manages to create something daring and at the same time, familial, and there's a kind of comfort in that.
Words by Rosie Higham-Stainton
Images by Andrew Gough