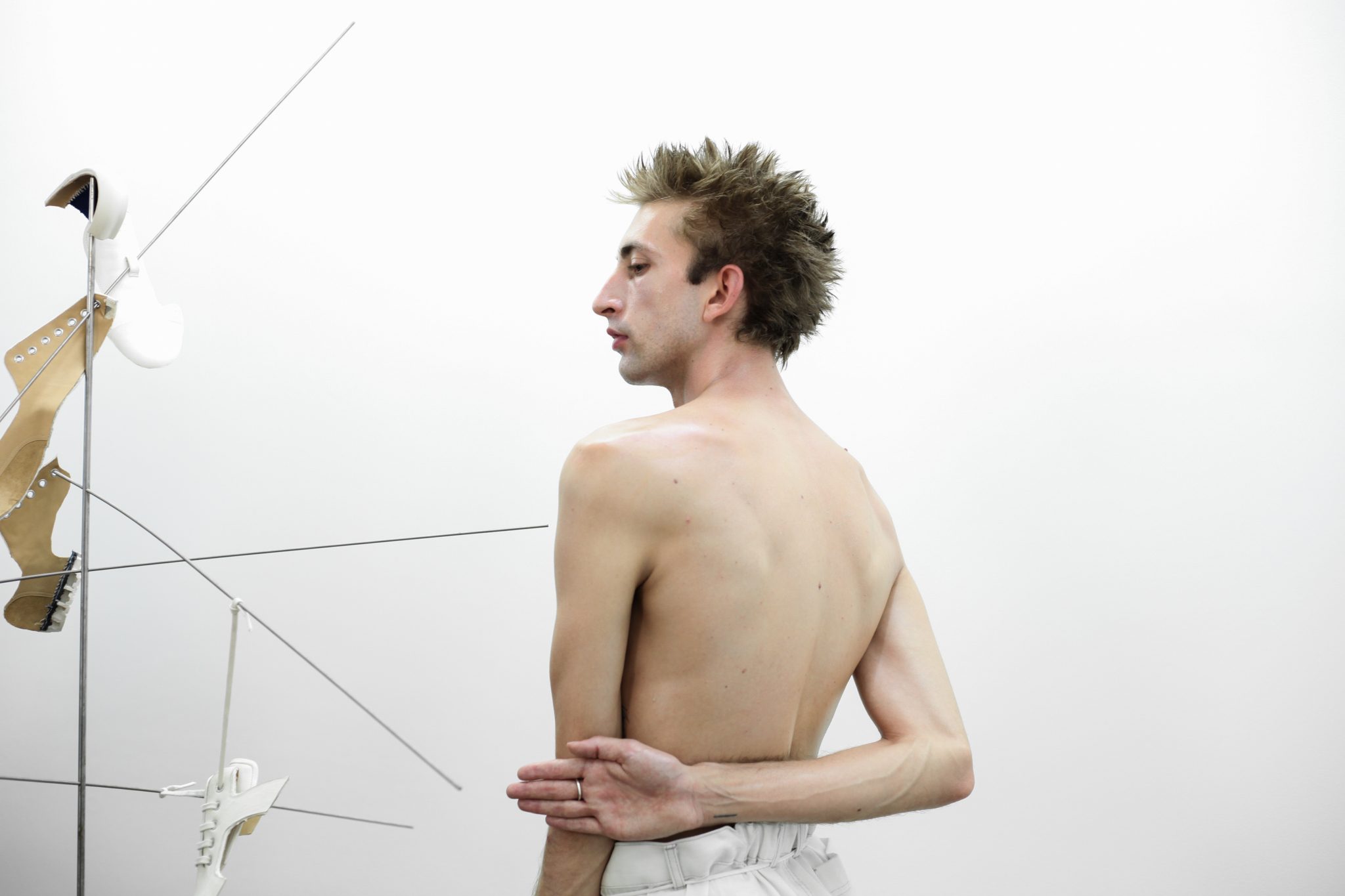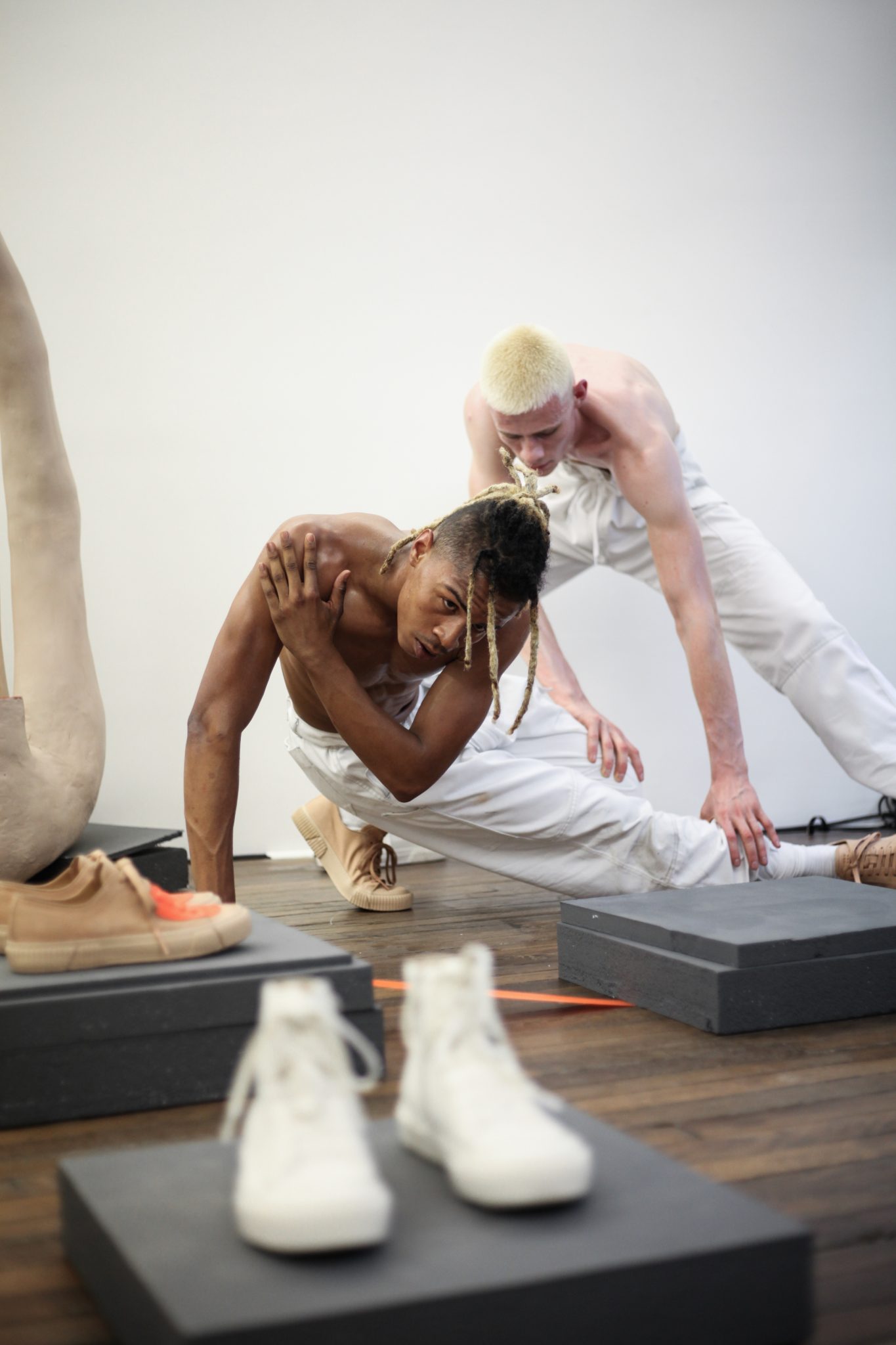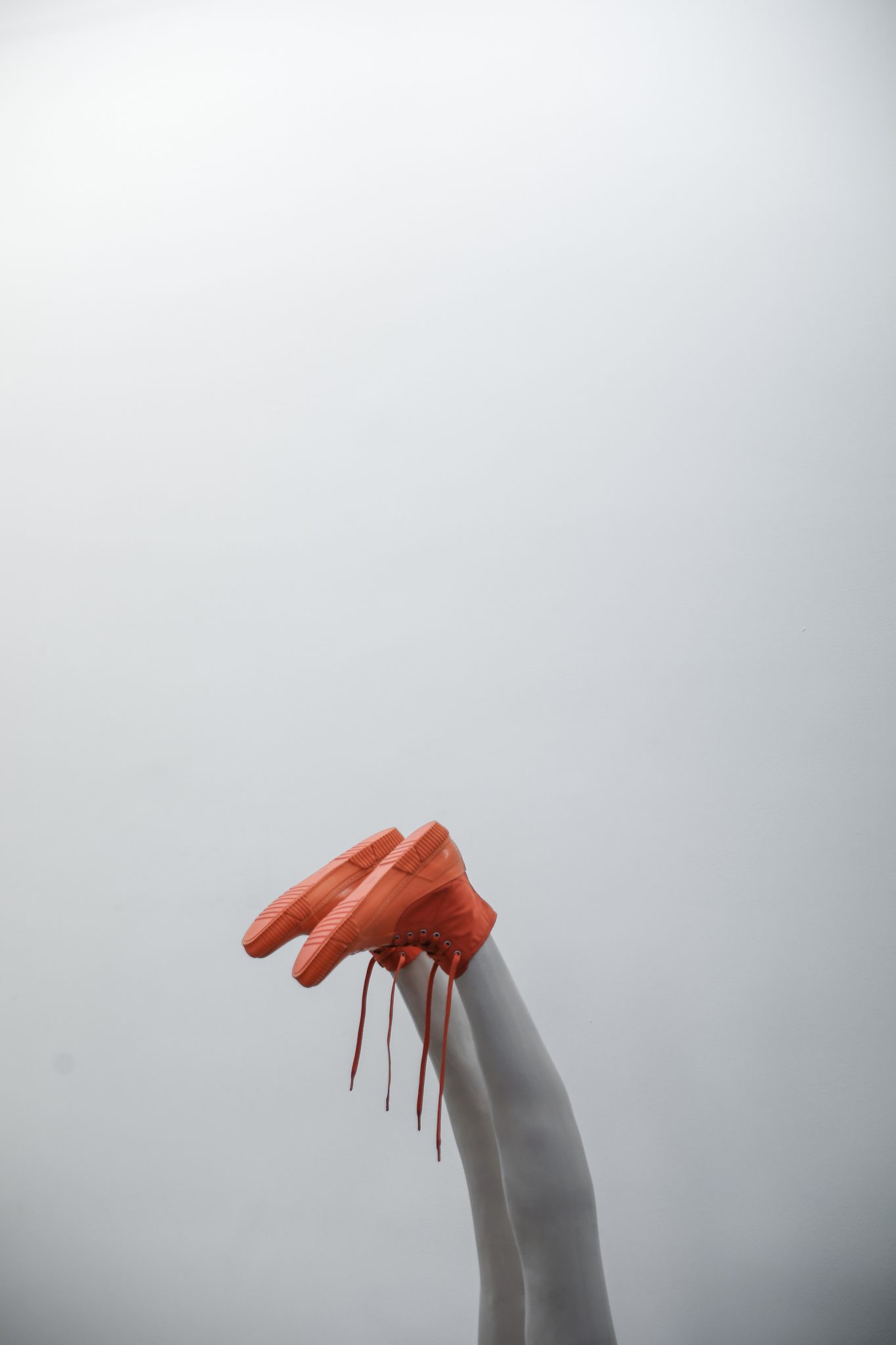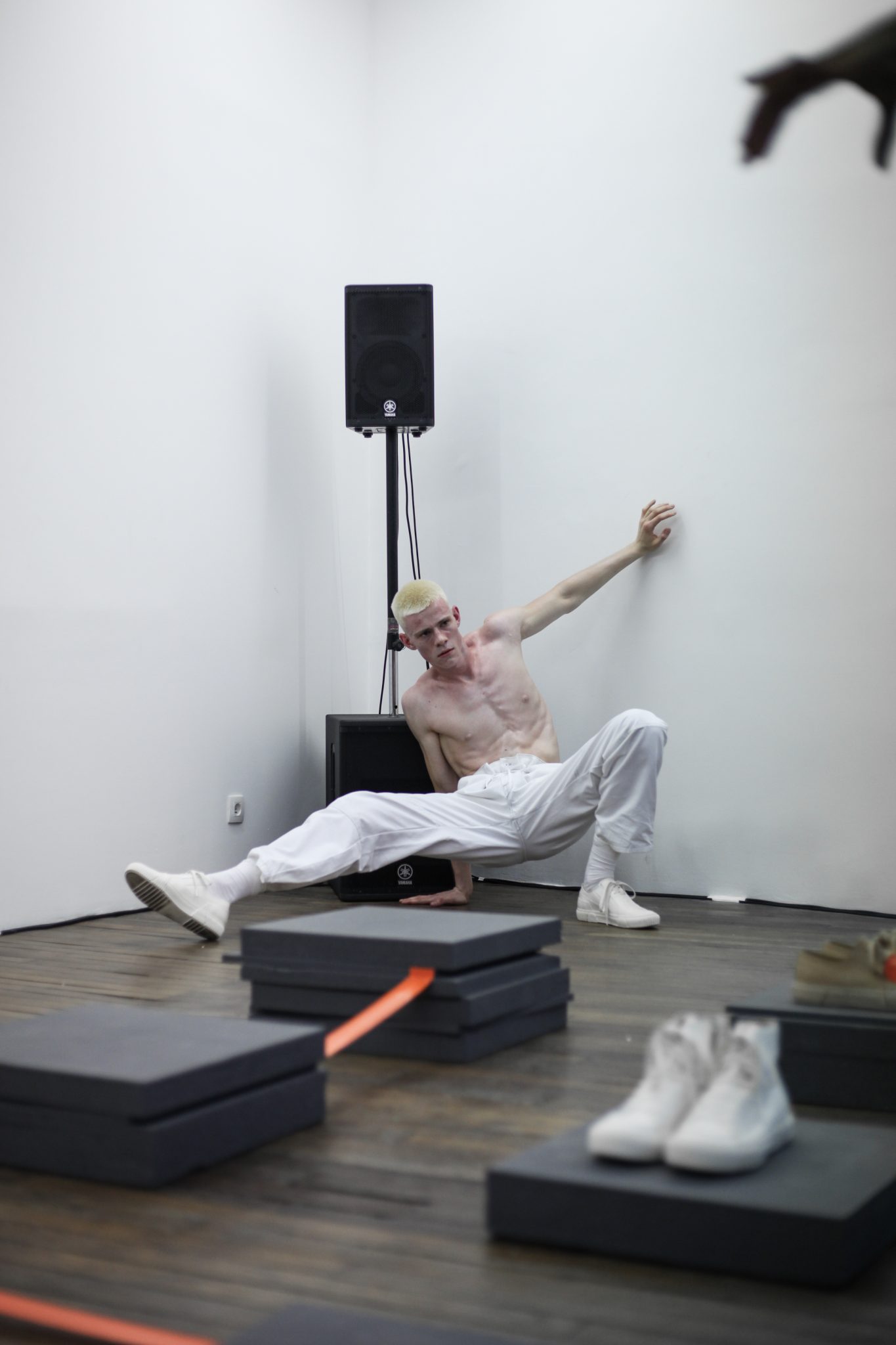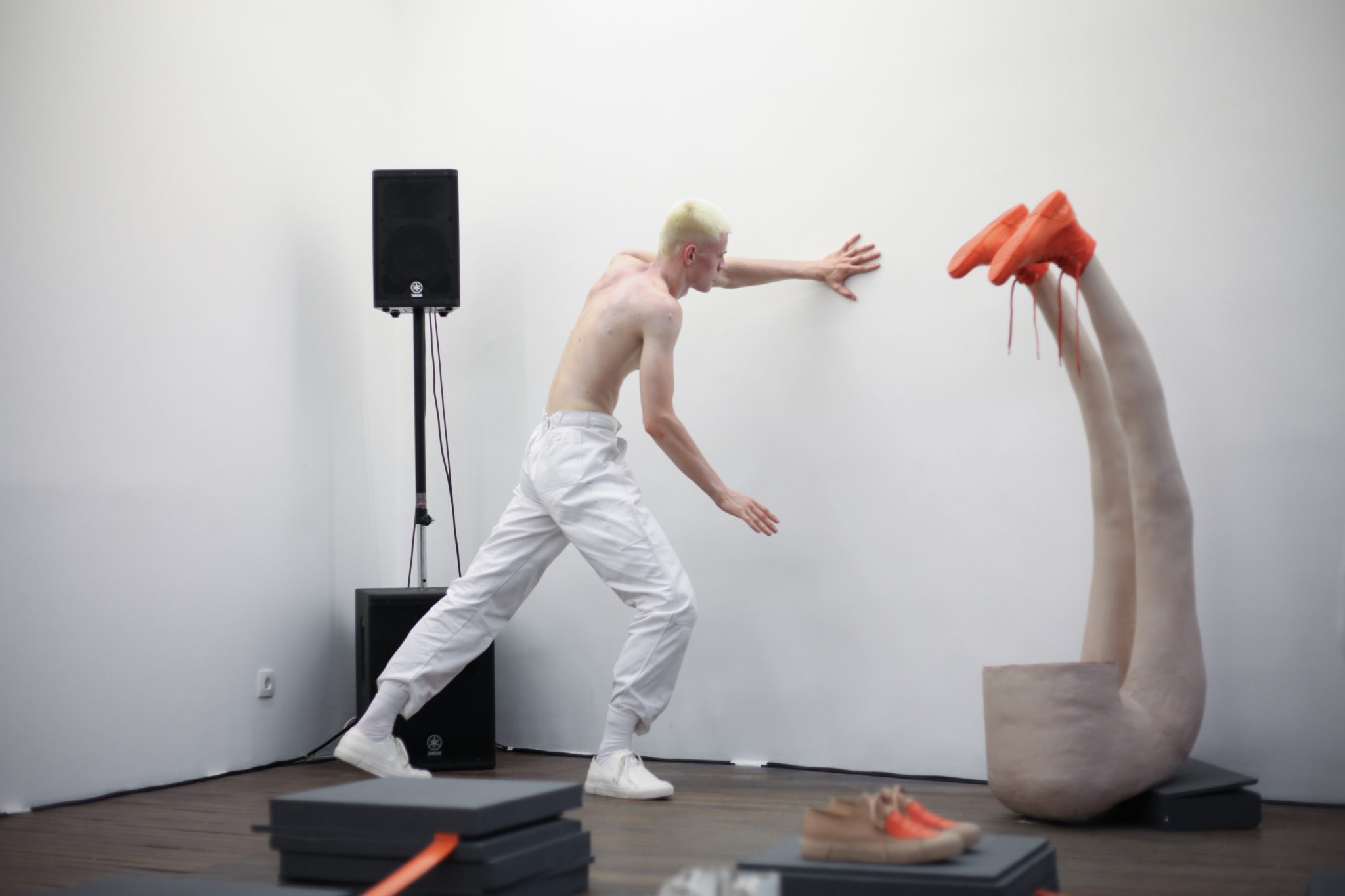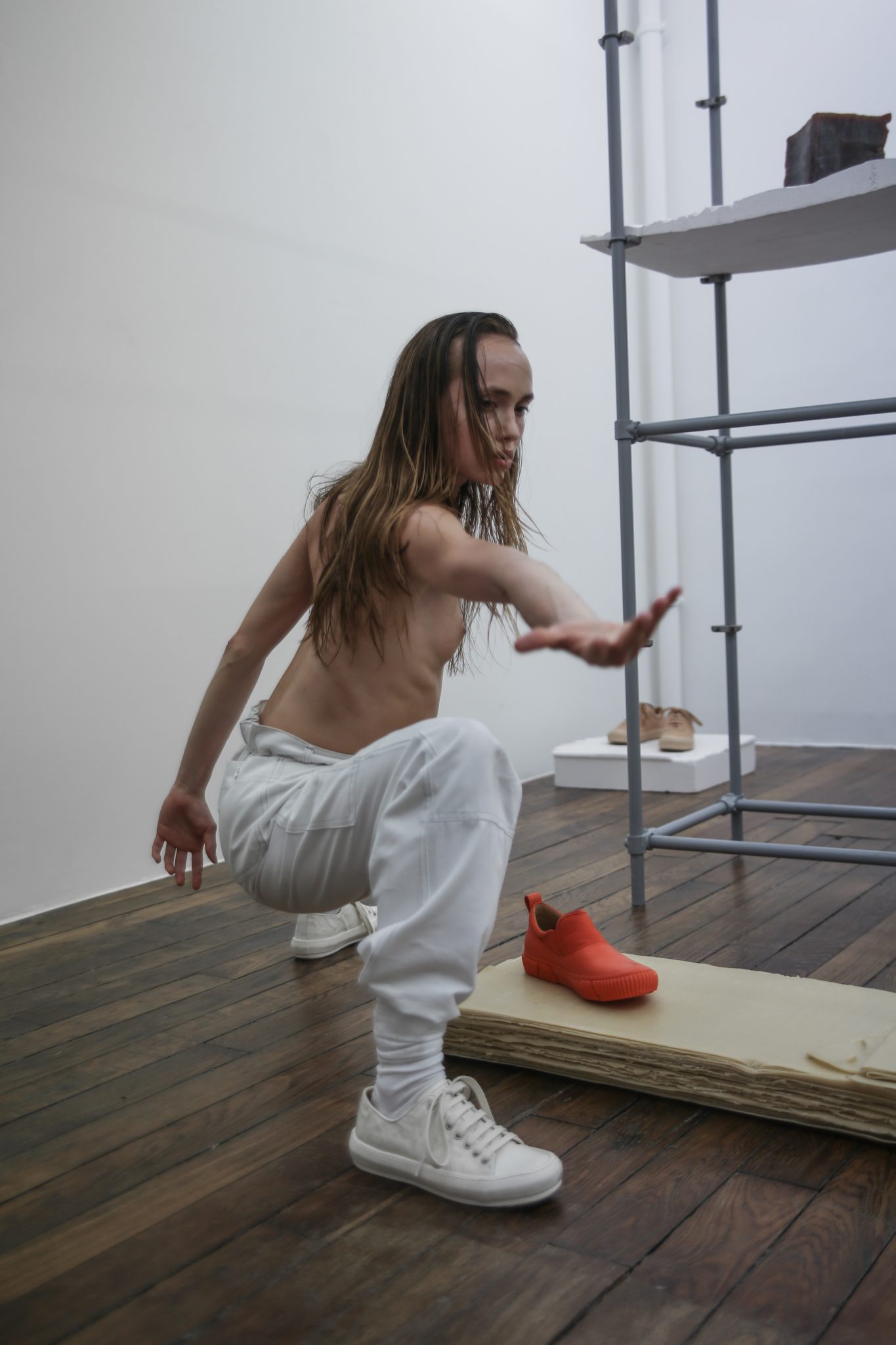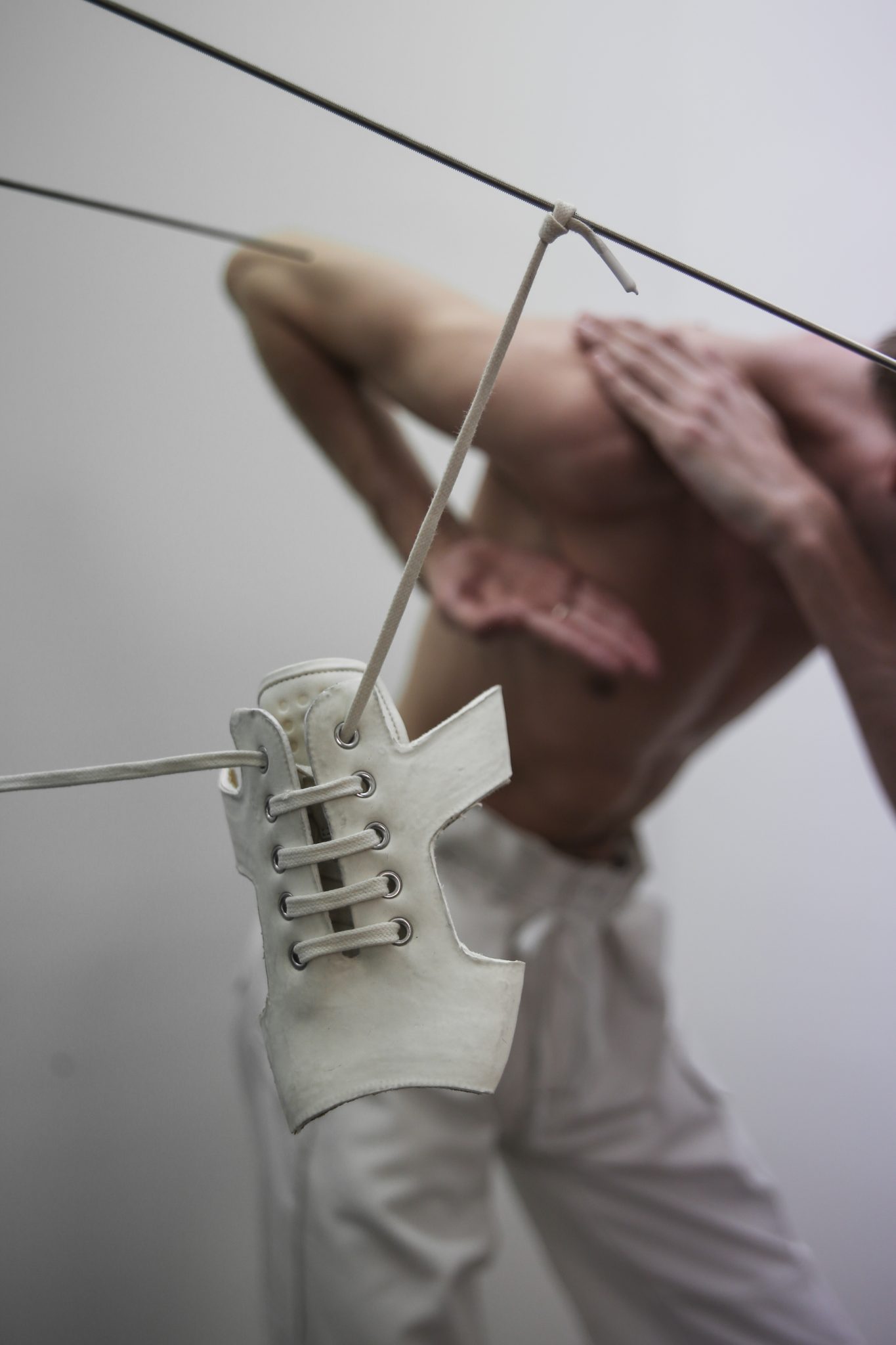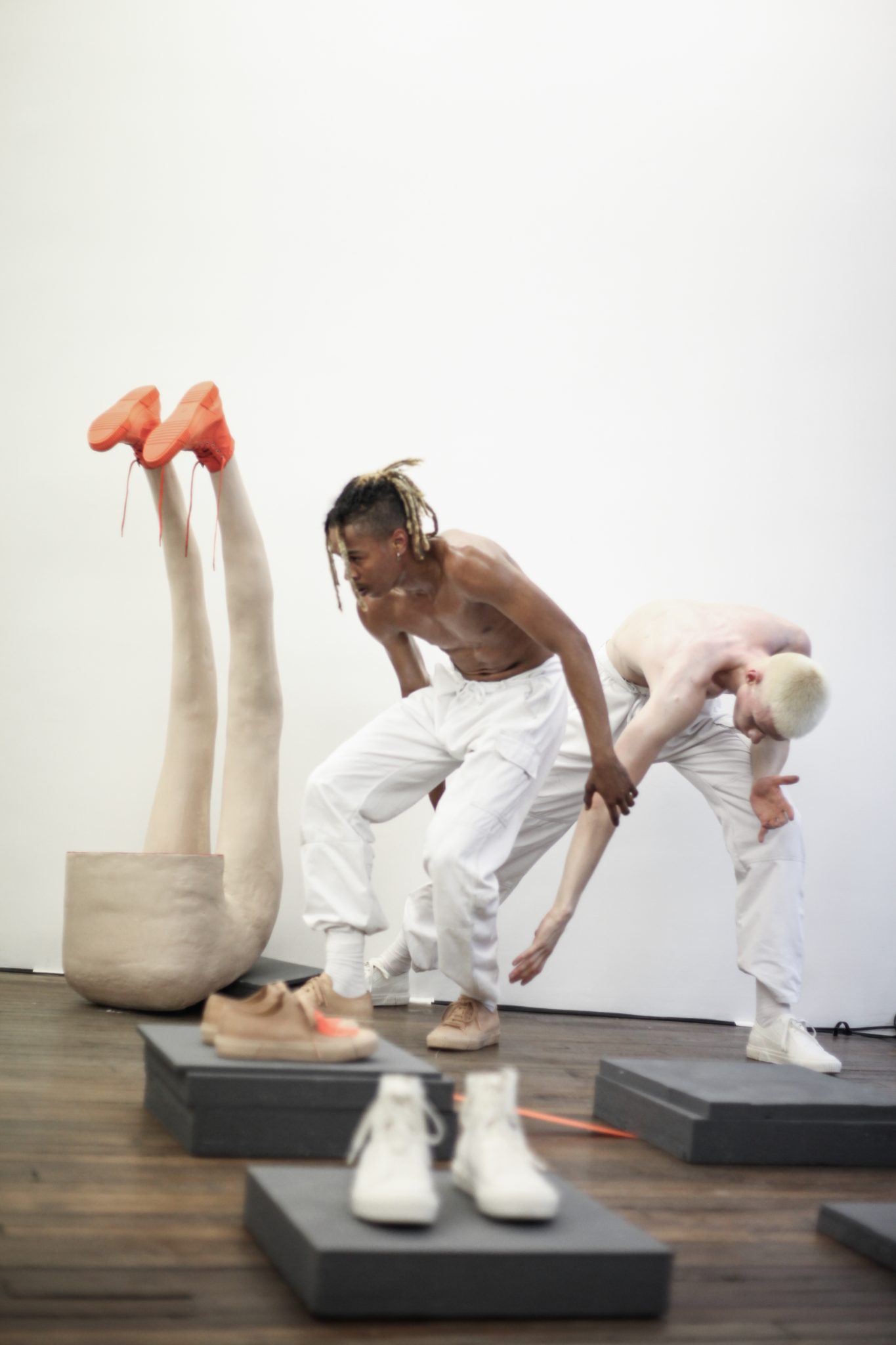 In exploration of a carefully balanced juxtaposition between opposite aesthetics, this Spring Summer 18 saw footwear brand BOTH analyse the very nature of art in order to create a collection that was mindful and delicate, yet functional and contemporary.
In consideration to artistic movement, the influence of German artist Hans Arp worked upon the basic white and nude shapes that streamed through the offered footwear silhouettes. In contrast the stark, fresh base tones, blue, red and orange round patches upon the footwear were carried over as influences from sculptures and paintings created within the Dada movement.
In regards to fabrication, and the actual technicalities of the footwear, it was obvious to see that BOTH's spring/summer 18 collection was as much artistic as it was practical. Working with the finest leathers from Italy, this season saw the new introduction of cotton woven fabric Ventile introduced into the samples – a waterproof and breathable material sourced in the UK, introduced in shapes of orange and black… and especially comfortable for the warmer weather.
It is true to say that not only was the collection by BOTH dynamic and every fashion forward fanatic's perfect footwear friend, the collection was also one of durability and practicality – perfect juxtaposing aesthetics to find within a modern day footwear collection. BOTH's spring/summer collection was one of my favourite presentations this season, with the careful consideration not only to the footwear, but also to the very philosophy and design aesthetics of the brand, placing the overall presentation as of one of artistic dynamic and contemporary temperament.
words : Jasmine Banbury
photography : Lilly Wood