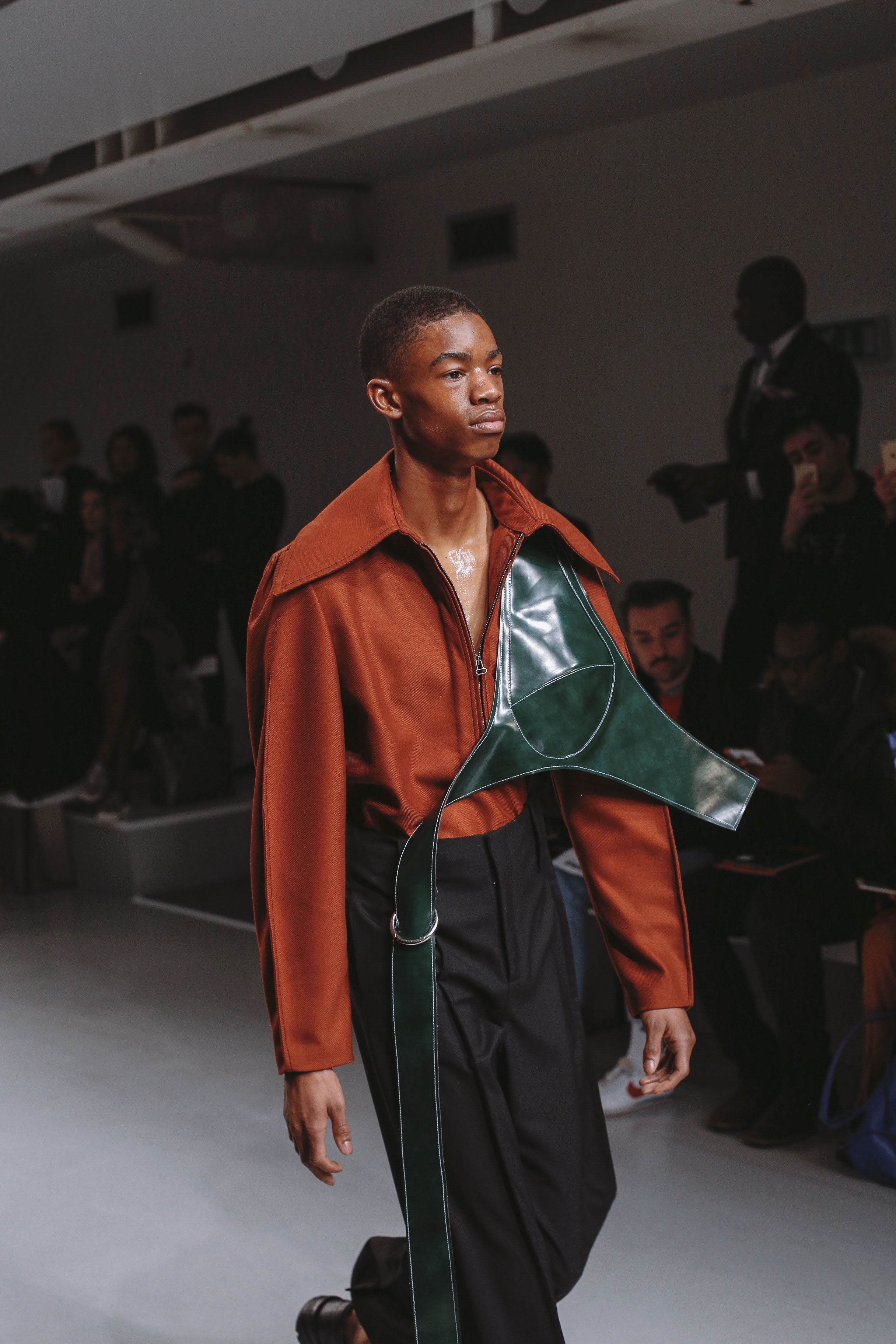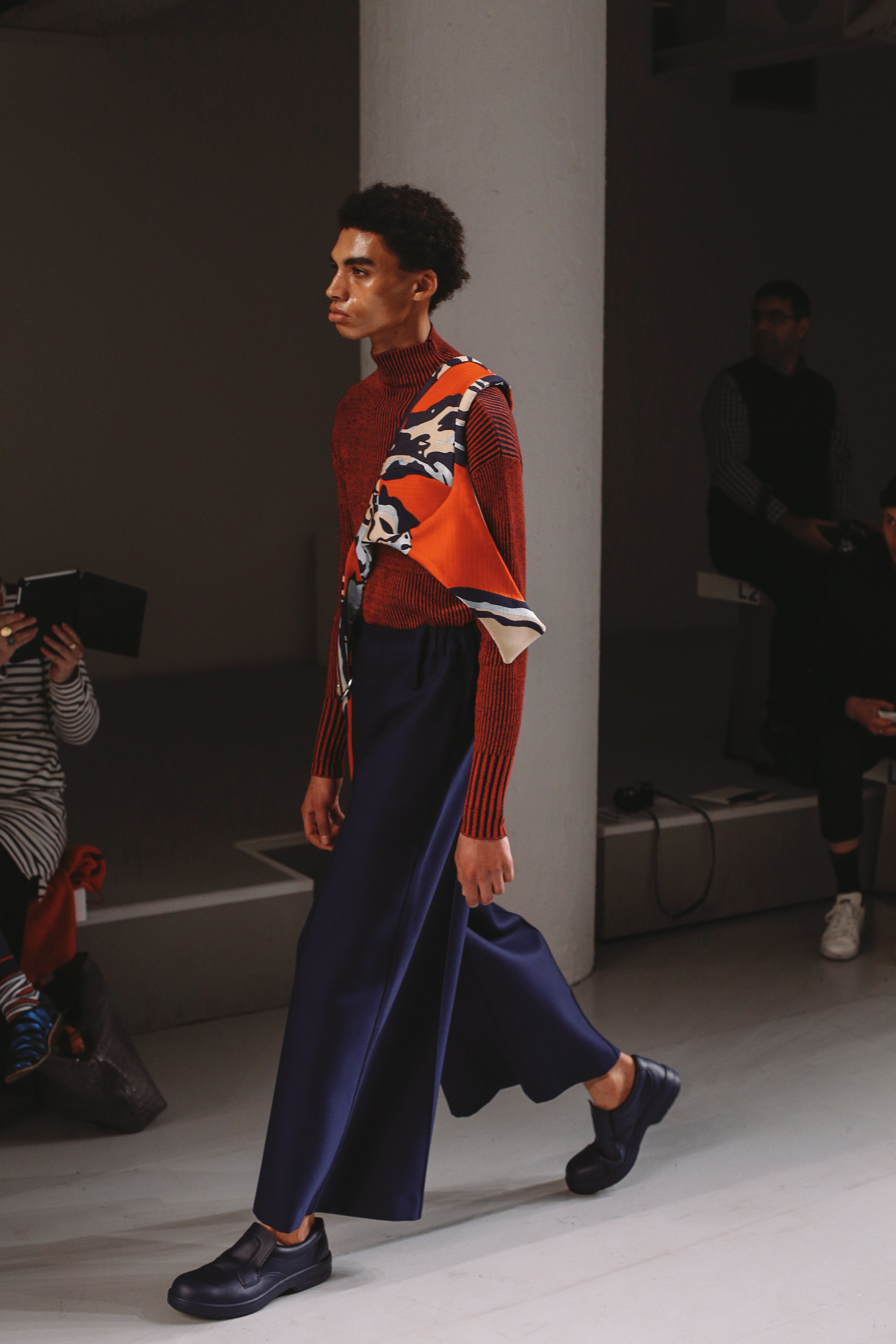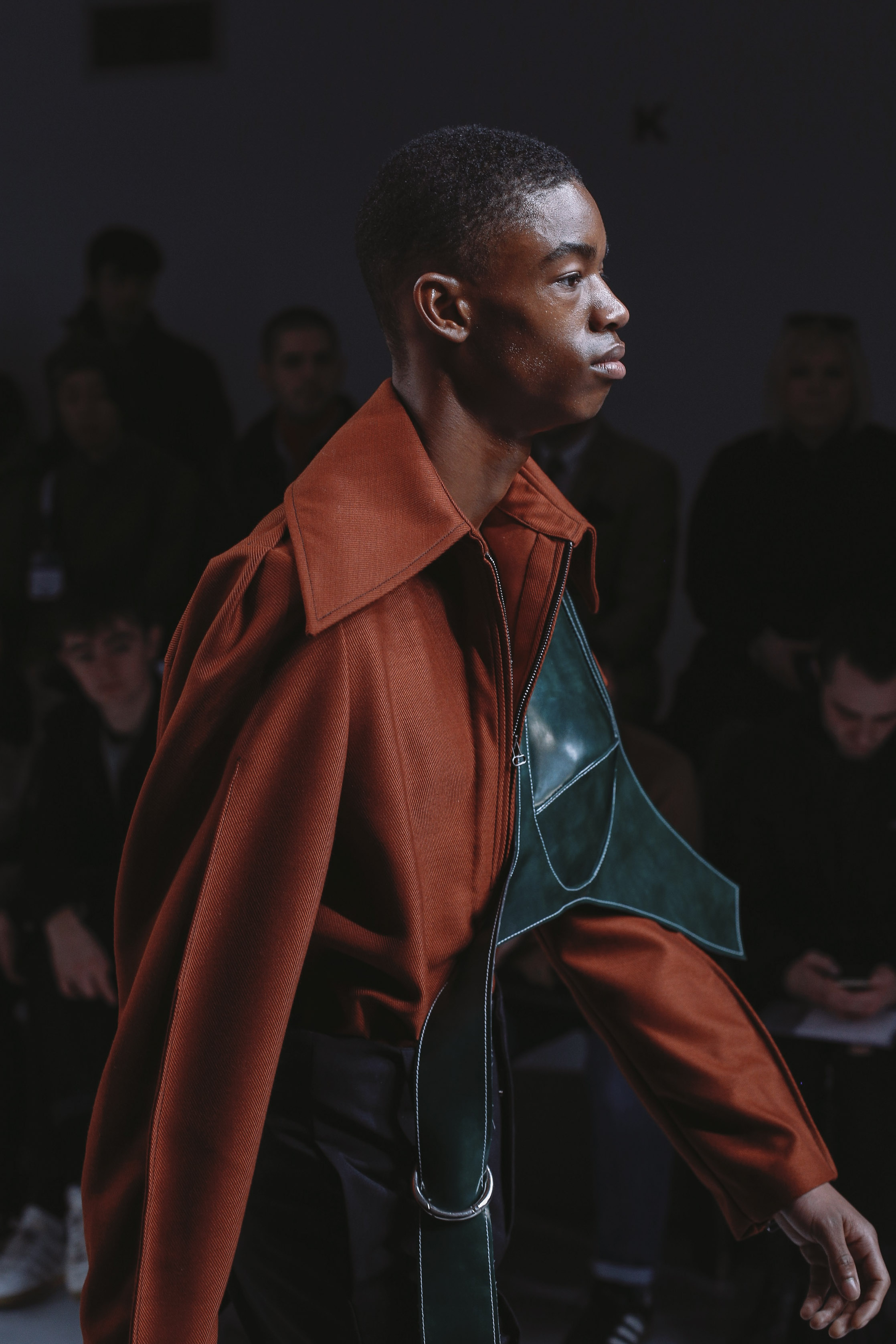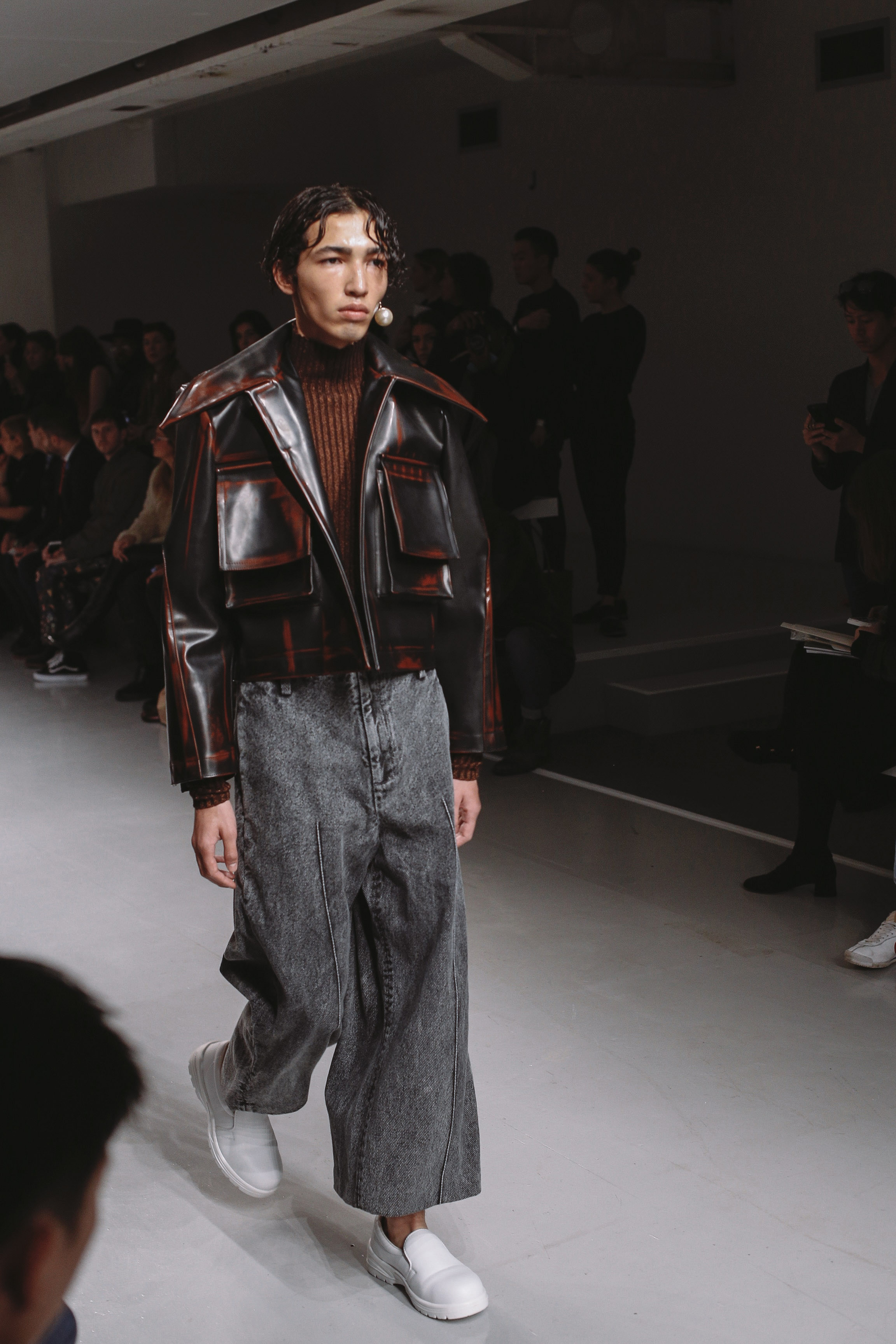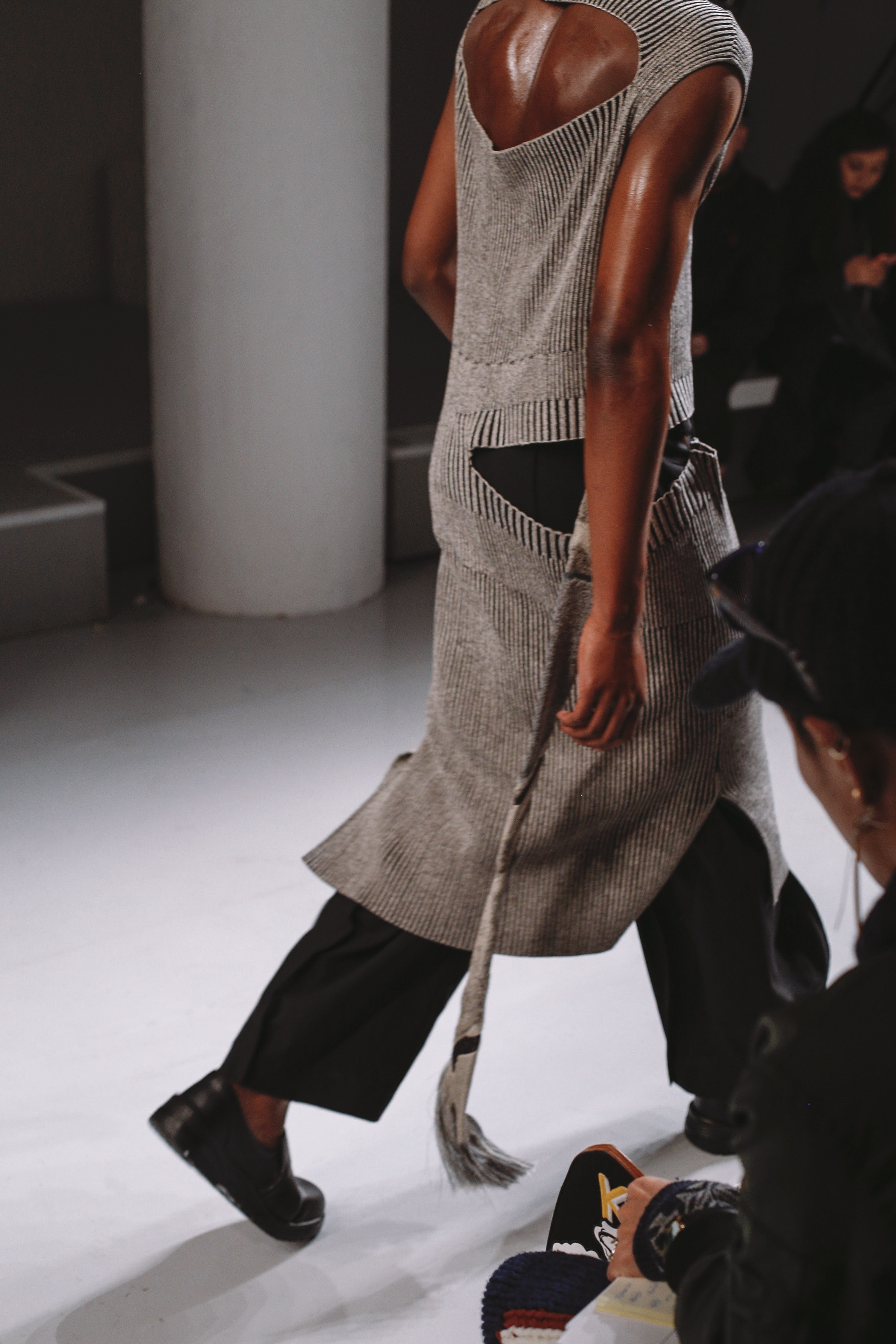 XIMONLEE's A/W 17 collection "SHAME", presented at LFWM this weekend, is a thought-provoking exploration of the conscious and unconscious. Berlin-based Chinese-born Korean designer Ximon Lee takes a thoughtful approach to his work, viewing each season as a 'study'. A/W 17, his third study so far, is based on the Chinese symbol for 'shame', giving the collection its title. This symbol, deconstructed, is made of a combination of the symbols meaning 'beauty' and 'ugly', the concepts of which provide a springboard for the original and daring pieces in this season's collection.
The theme of 'shame' is highlighted by the – subtle or overt – revealing and concealing of the body that Ximon plays with throughout. Cutaway panels, deconstructed leather bras, sheer fabrics and clusters of beads on mesh are motifs running through the collection. Shape is key; Ximon plays masterfully with exaggerated shapes, forms and textures, a largely monochrome palette bringing these to the forefront. The juxtaposition of soft and hard textures – slit velvet coats, leather trousers, sheer shirts, metal hooks, beading and pearls – brought together both masculine and feminine elements in an impactful way, raising questions of identity and self-definition.
Presented by GQ China, XIMONLEE's inclusion in the growing list of Chinese menswear brands to show internationally highlights the increasing importance of China as a powerhouse of contemporary men's fashion.
Words by Cosmin Cernica
Images by Ieva Lasmane