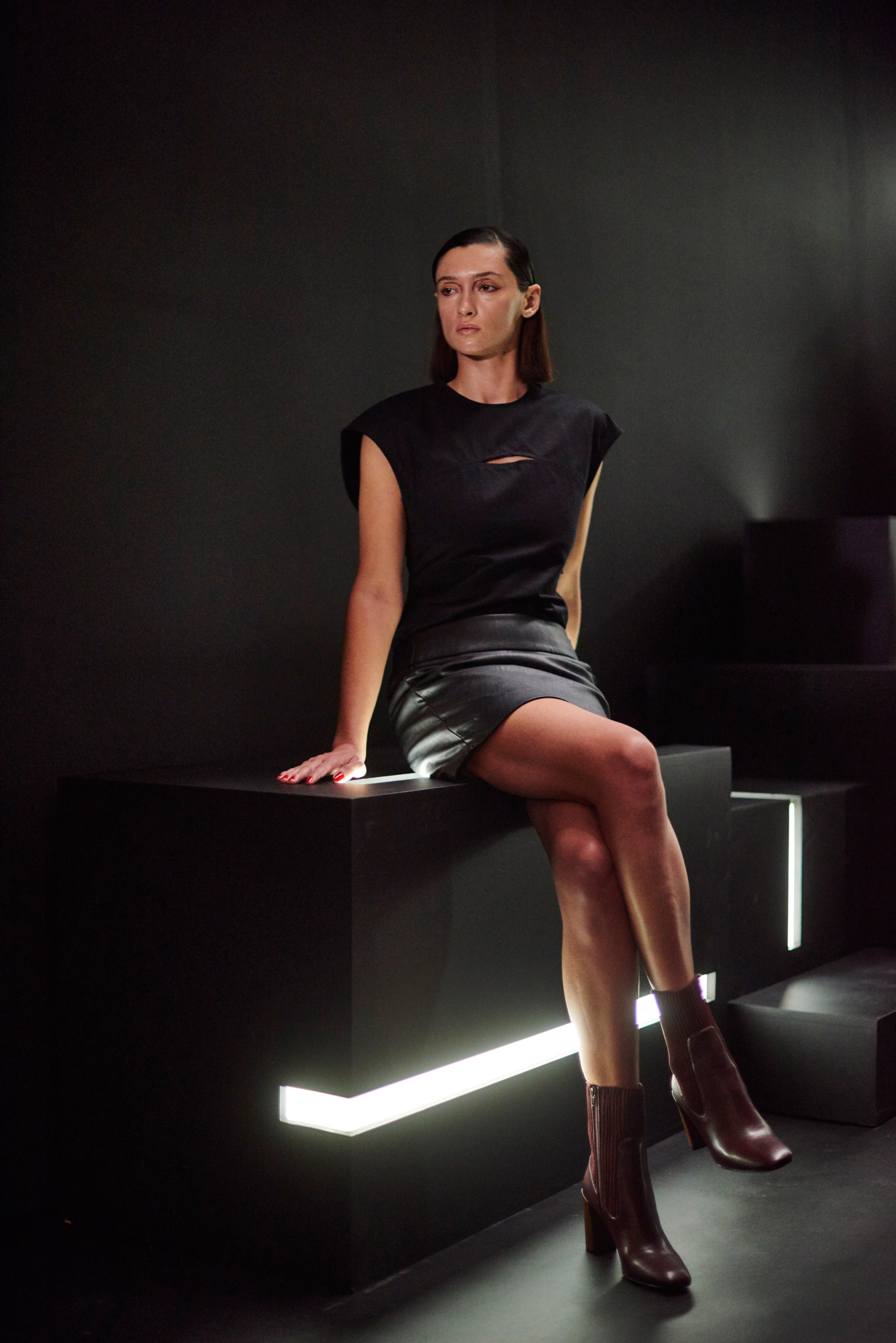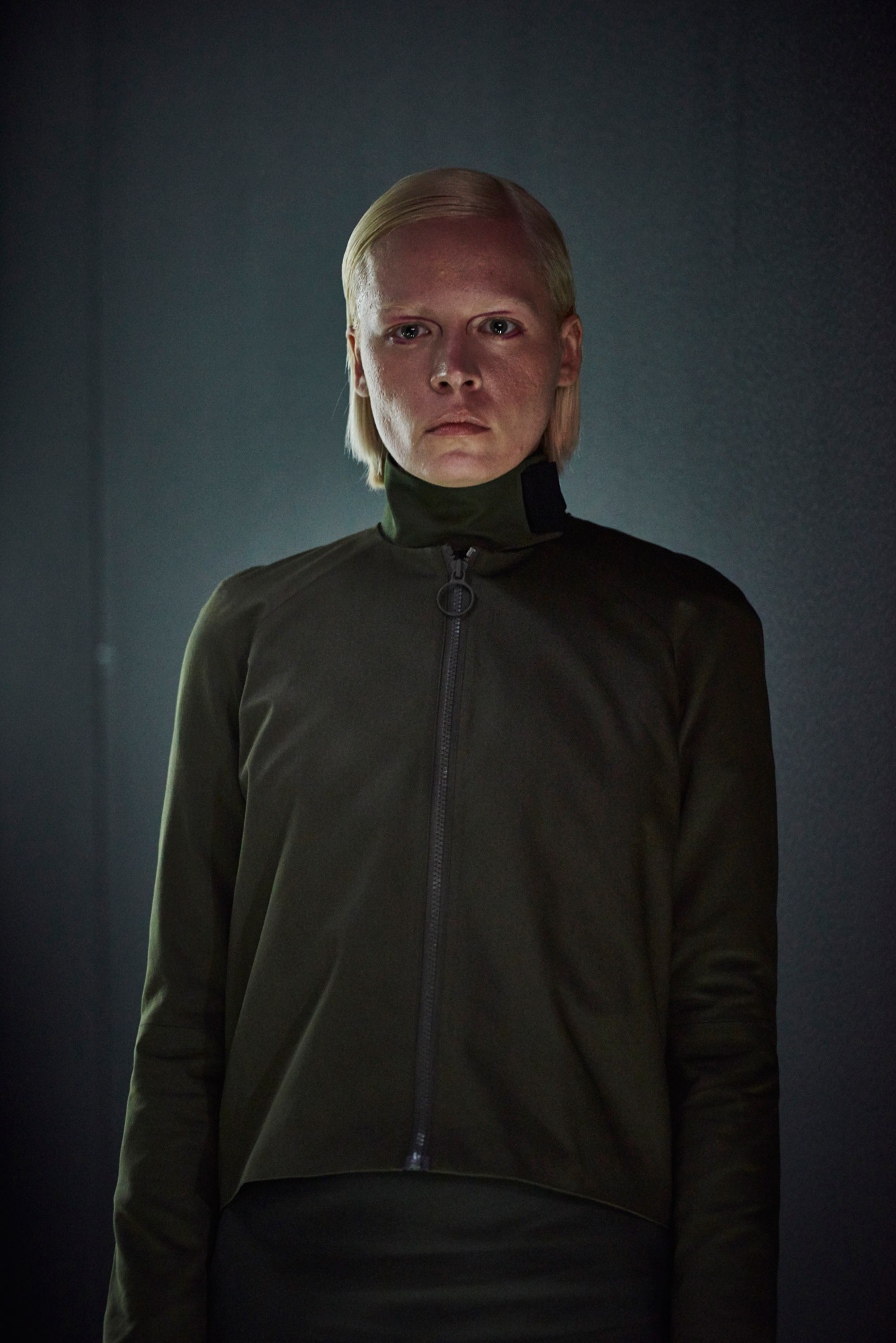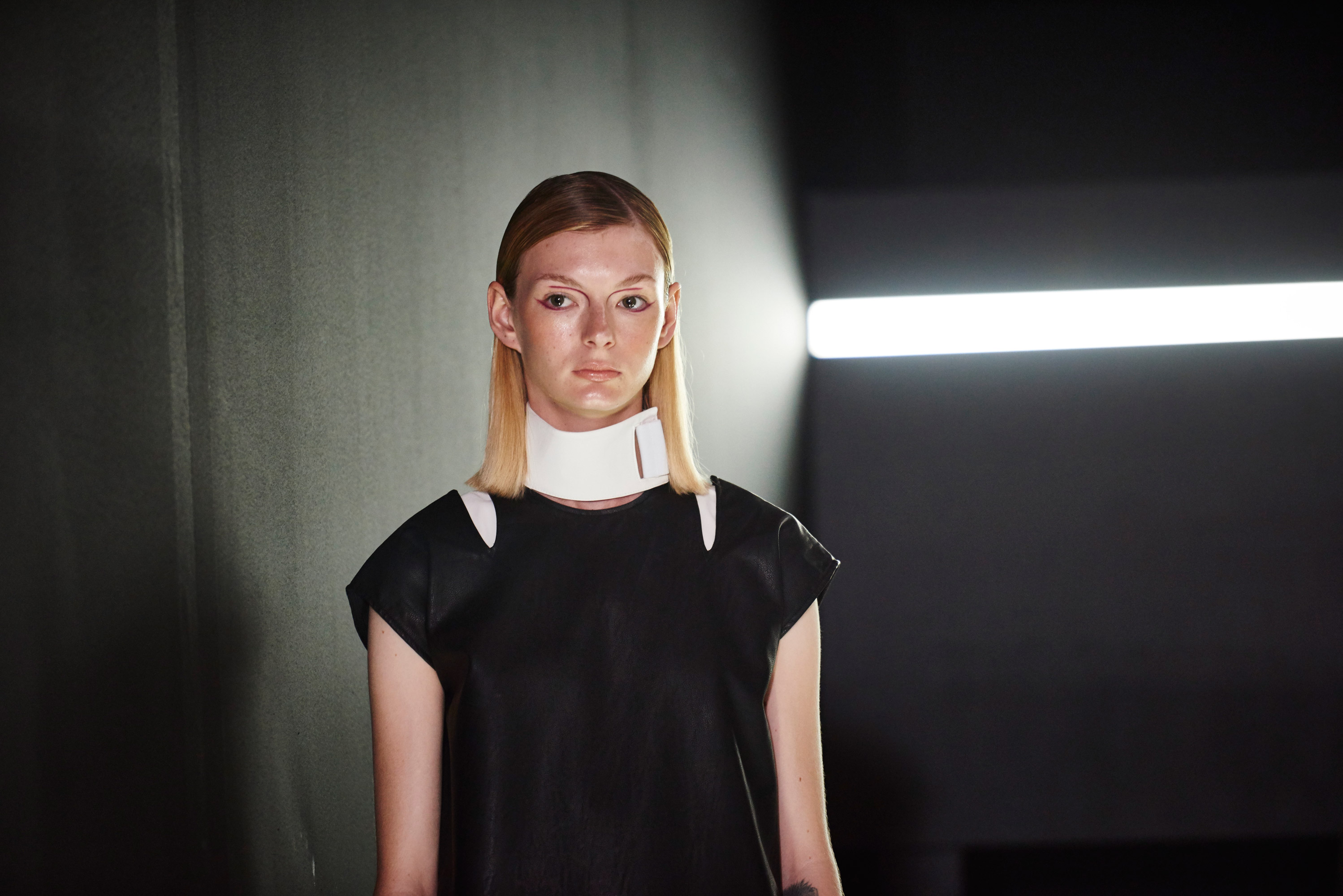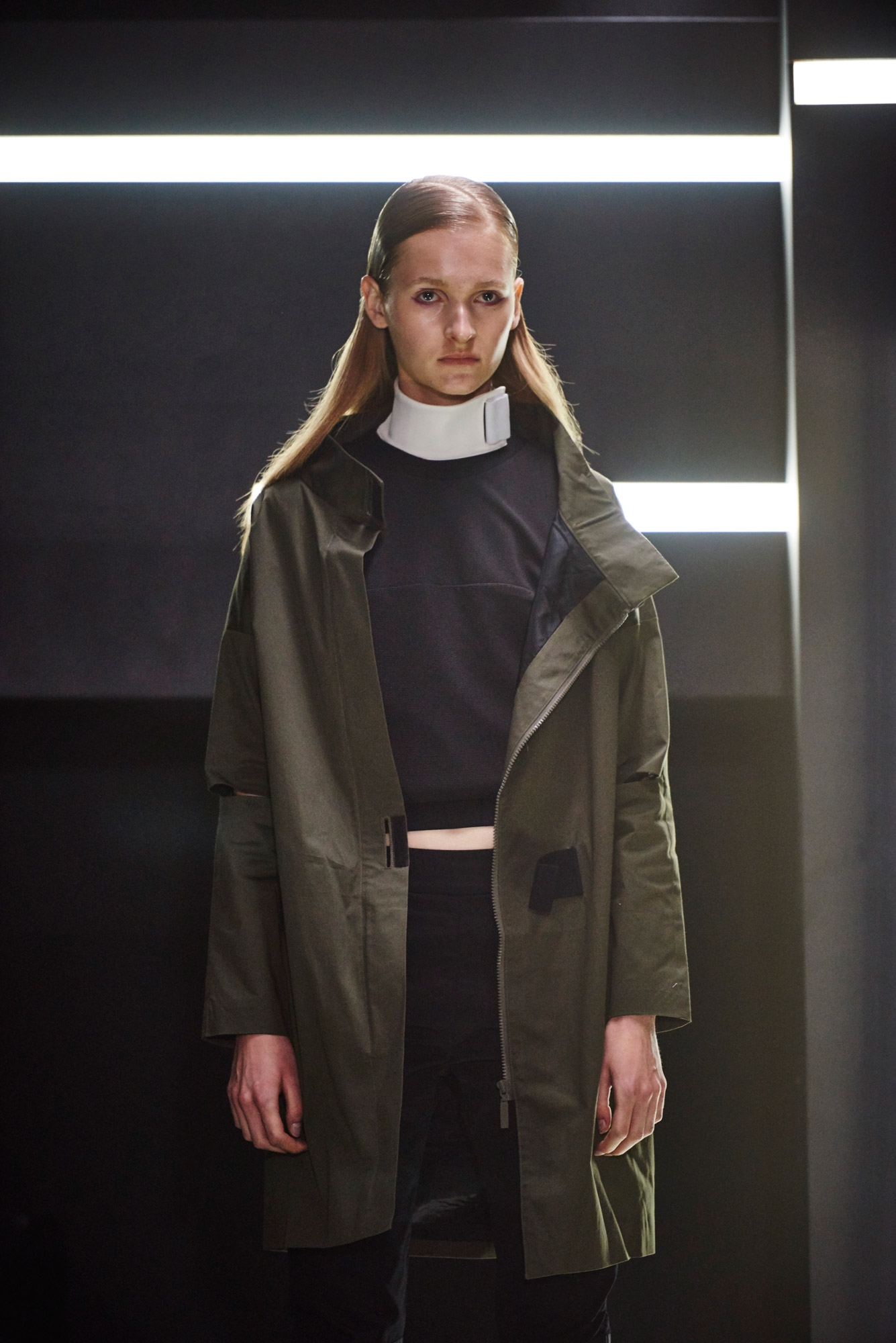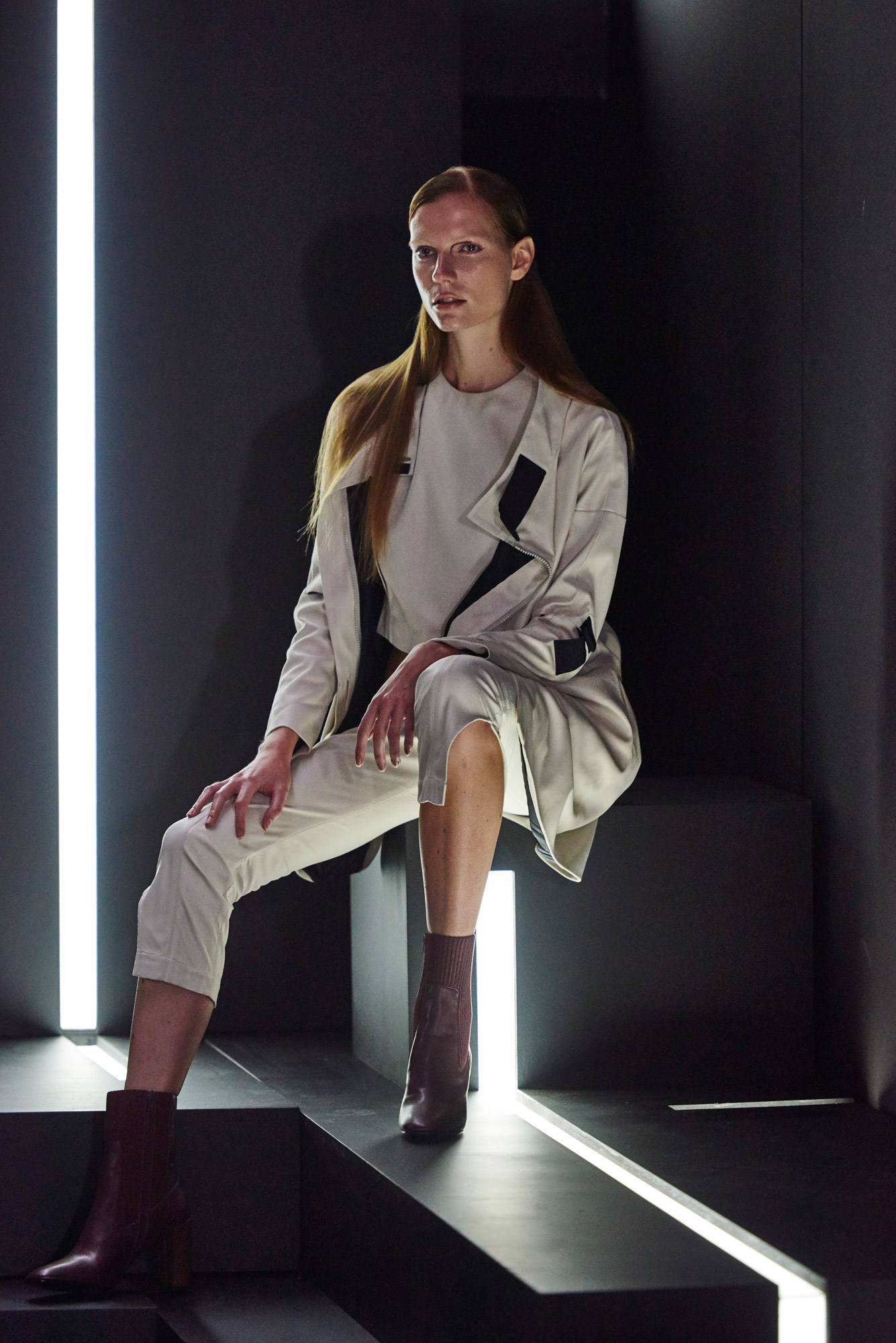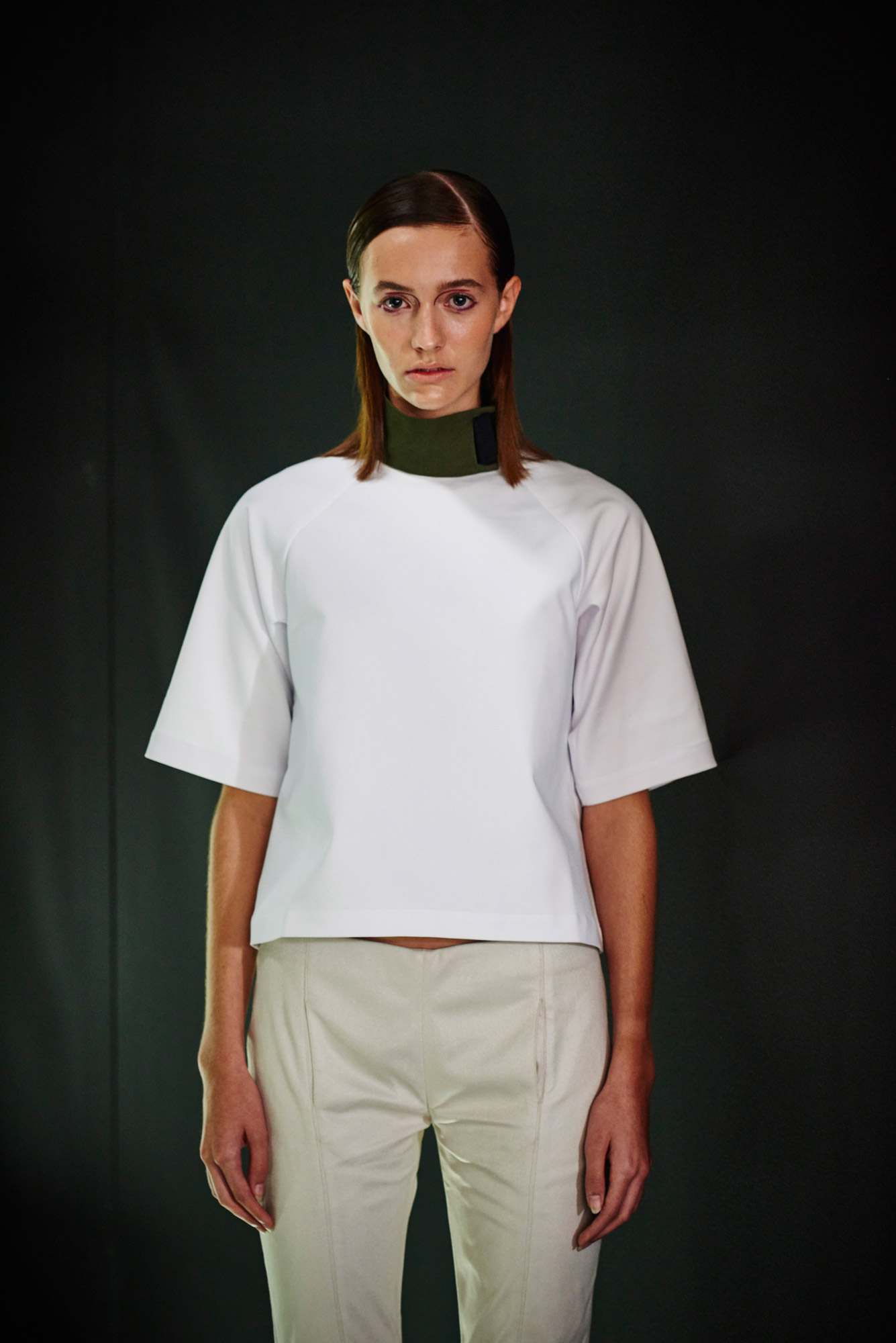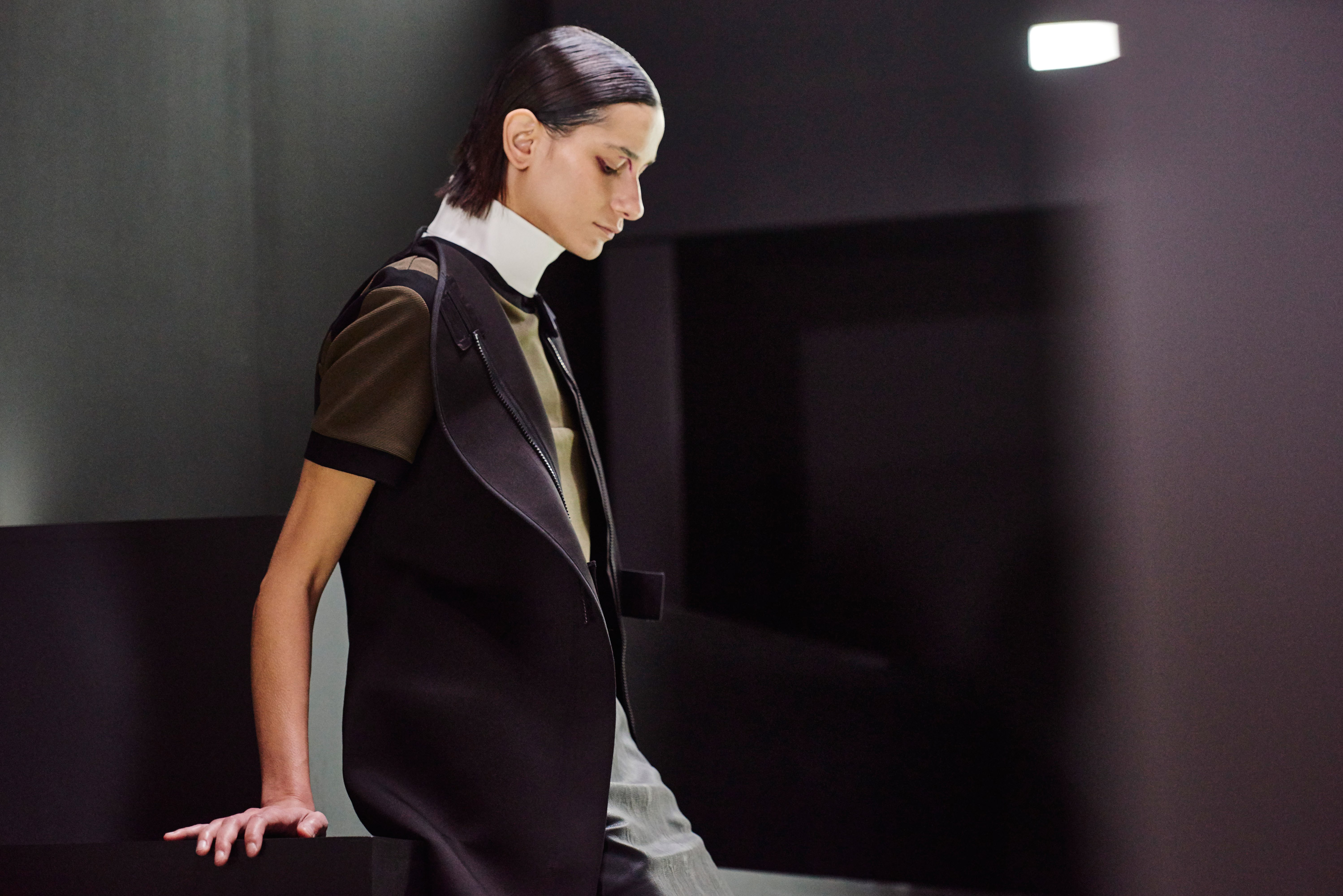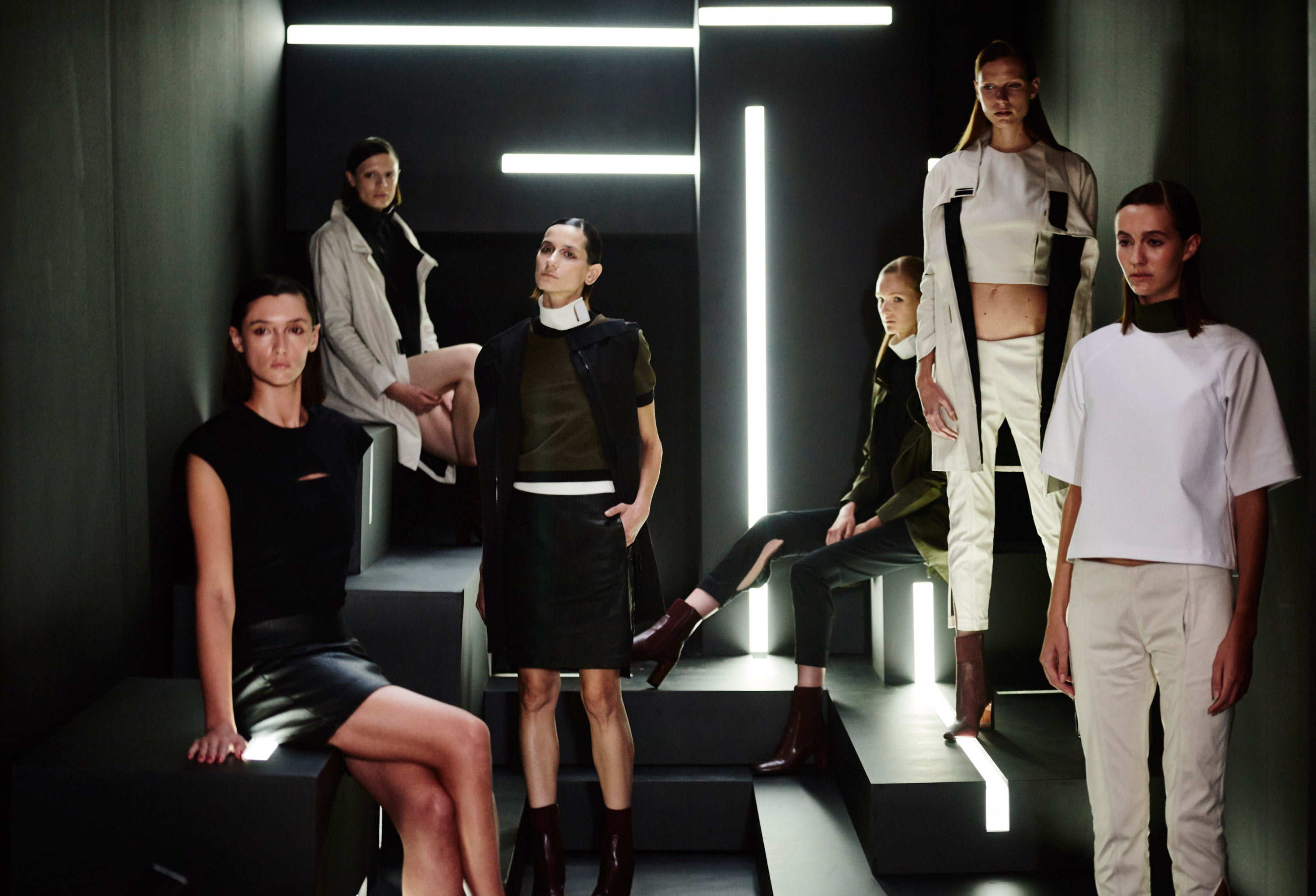 Helter, the new and upcoming womenswear brand taking the see-now buy-now approach, showcased more than just a faultless collection – but a stunning set, at Elms Lesters Painting Rooms.
The design duo and co-founders, Willis Tan and Jeraldine Ng, combine their creative minds to originate their brands individual style: devotion to functional minimalism.
Inspiration for Helter's SS17 collection, named Collection II was taken from the sea and marine life. The bold, dark set juxtaposed with bright tube lights, mimicking the sunny rays that luster on the sea, yet strengthening the occurring theme of minimalism.
The art of less-is-more and minimalism are evident throughout the creative collection; from sharp cut panels to pale colours, eye-catching cuffs to shoulder details – the talented pair of designers successfully dominate bold and simple designs with all-round, functionality.
Each styled and strategically posed model wore dark coloured ankle boots, with every design and look relaying a distinctive style. From tailored trousers, to short dresses and a pale skirt – every separate look on set was auspiciously finalised with the same pair of boots, justifying functionality at its finest.
Blacks, whites and nudes dominated the colour pallet on set, creating a close link to and from each singular piece. The pure beauty of this collection lies within the minimalistic designs being welded with constructive details, inspired by peaceful marine life that promote detailed construction, with the effortless final looks of the SS17 collection.
Words by Isabelle Jones
Images by Robert Parfitt