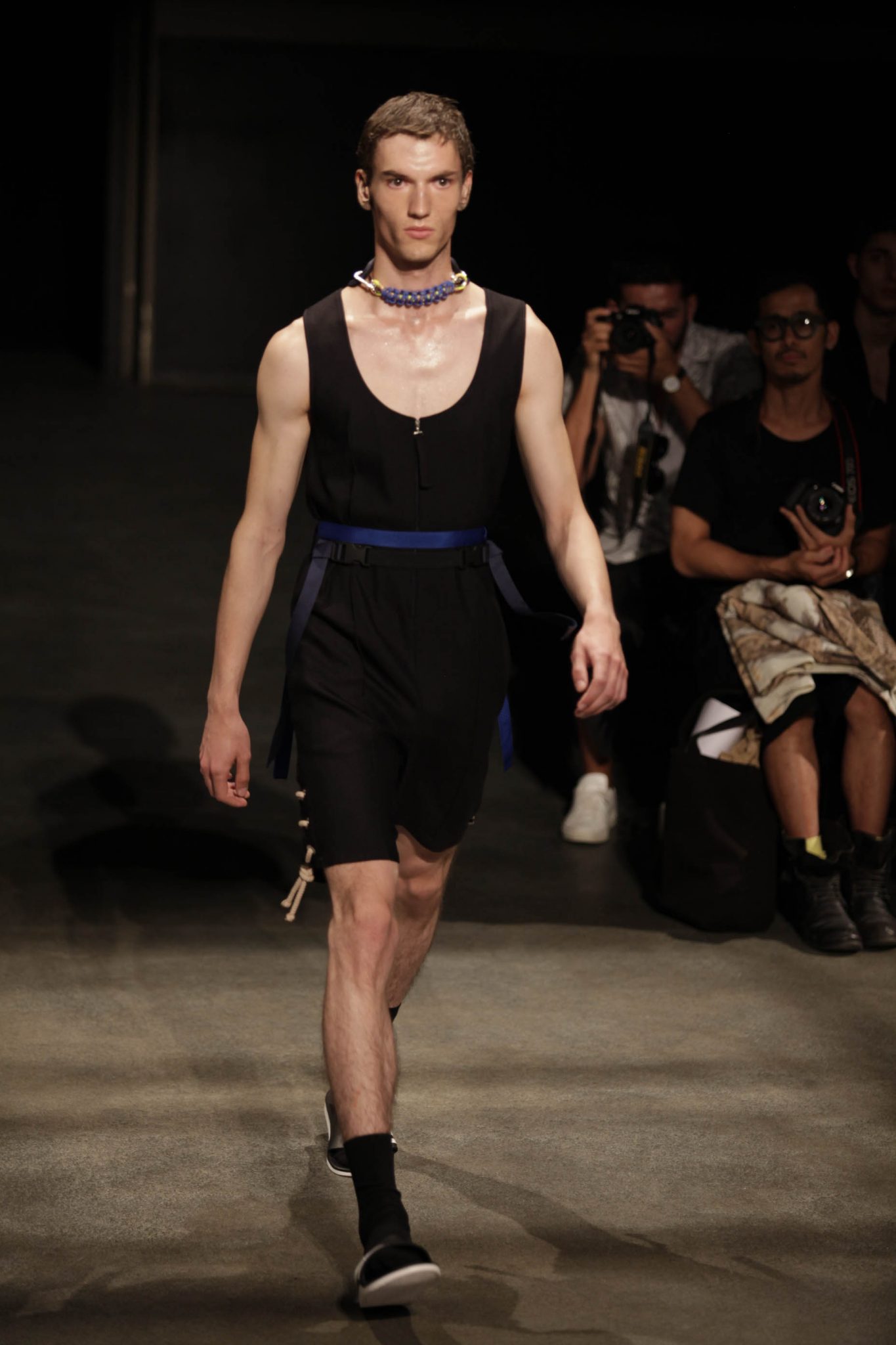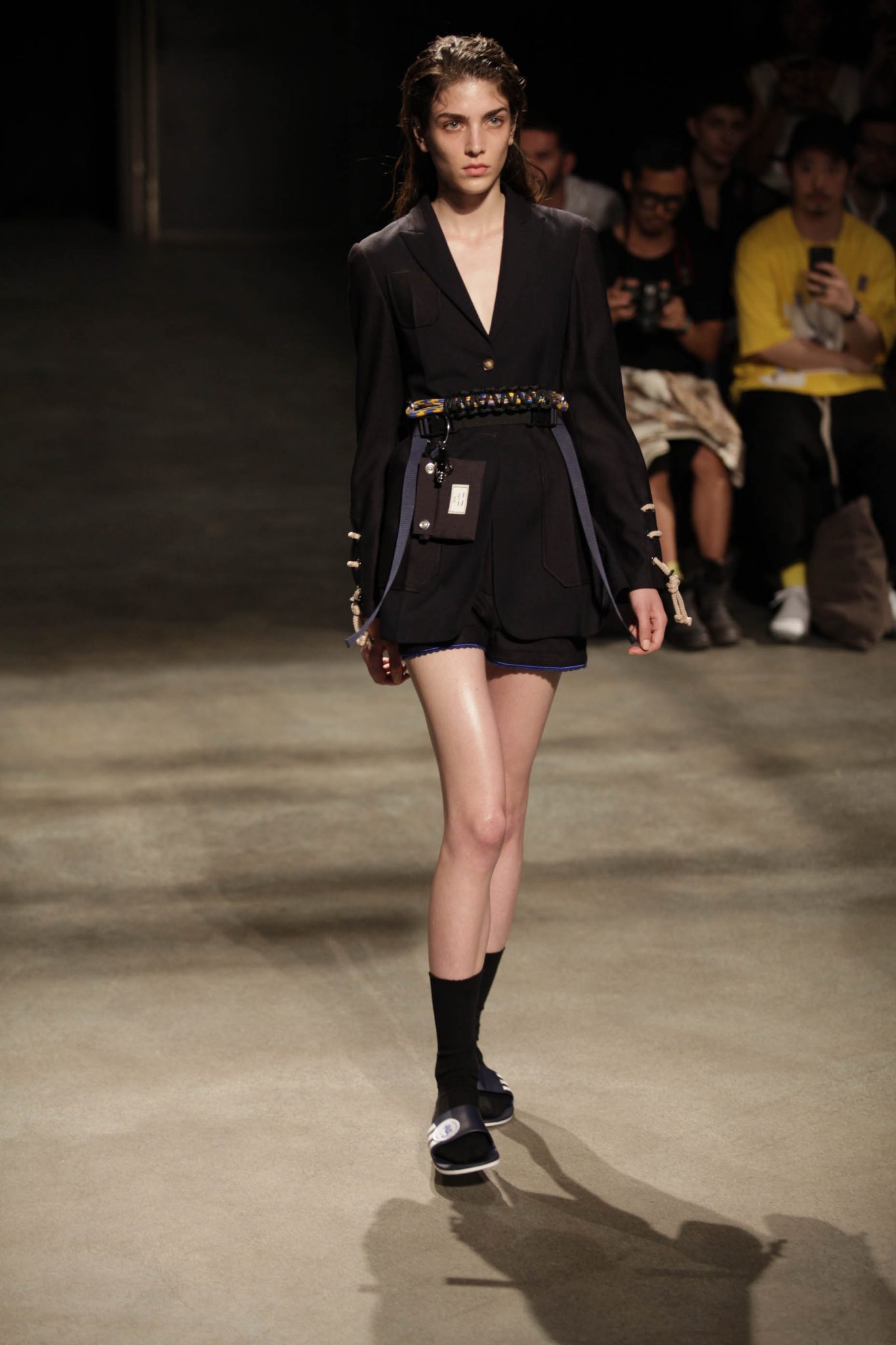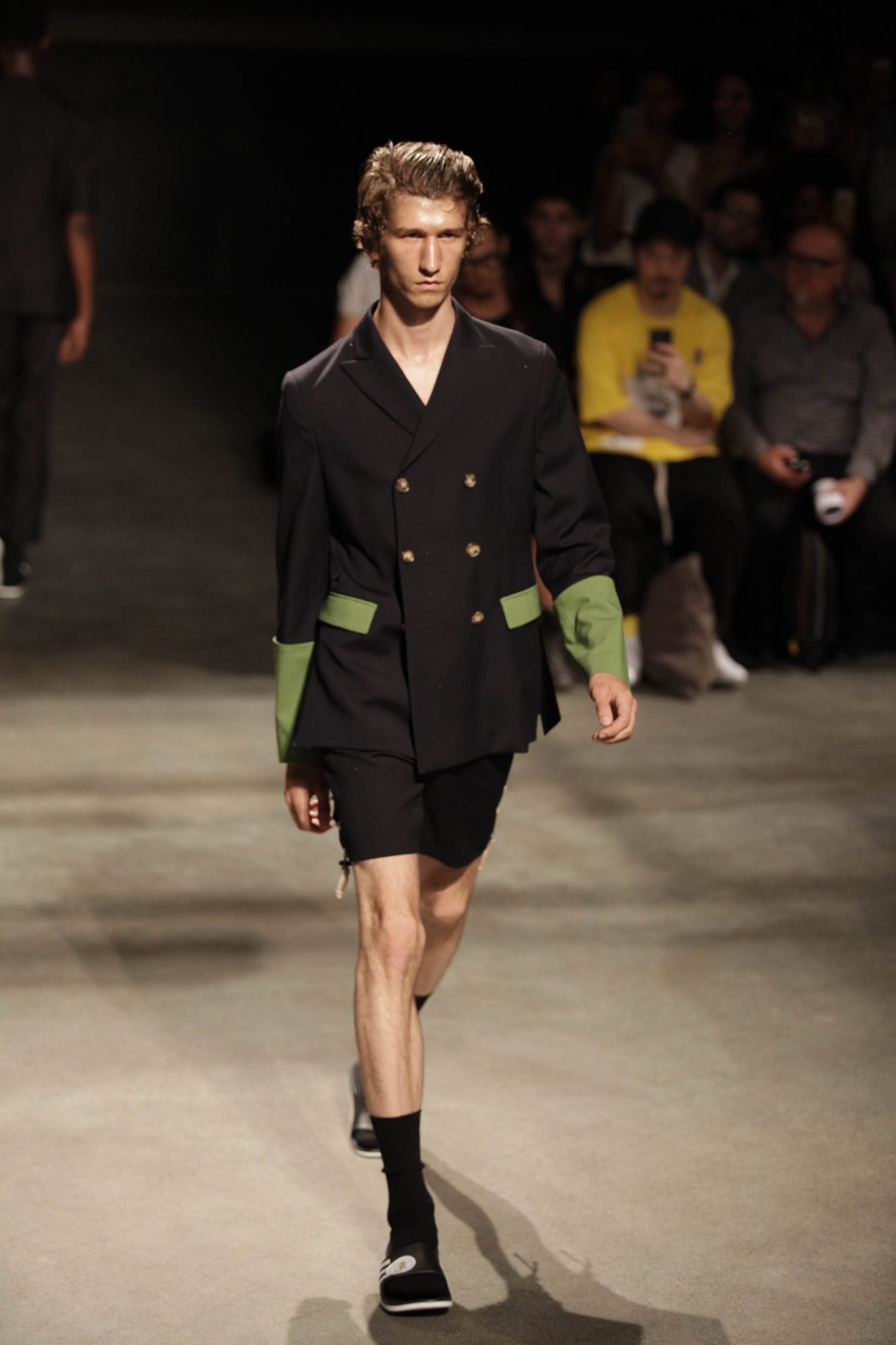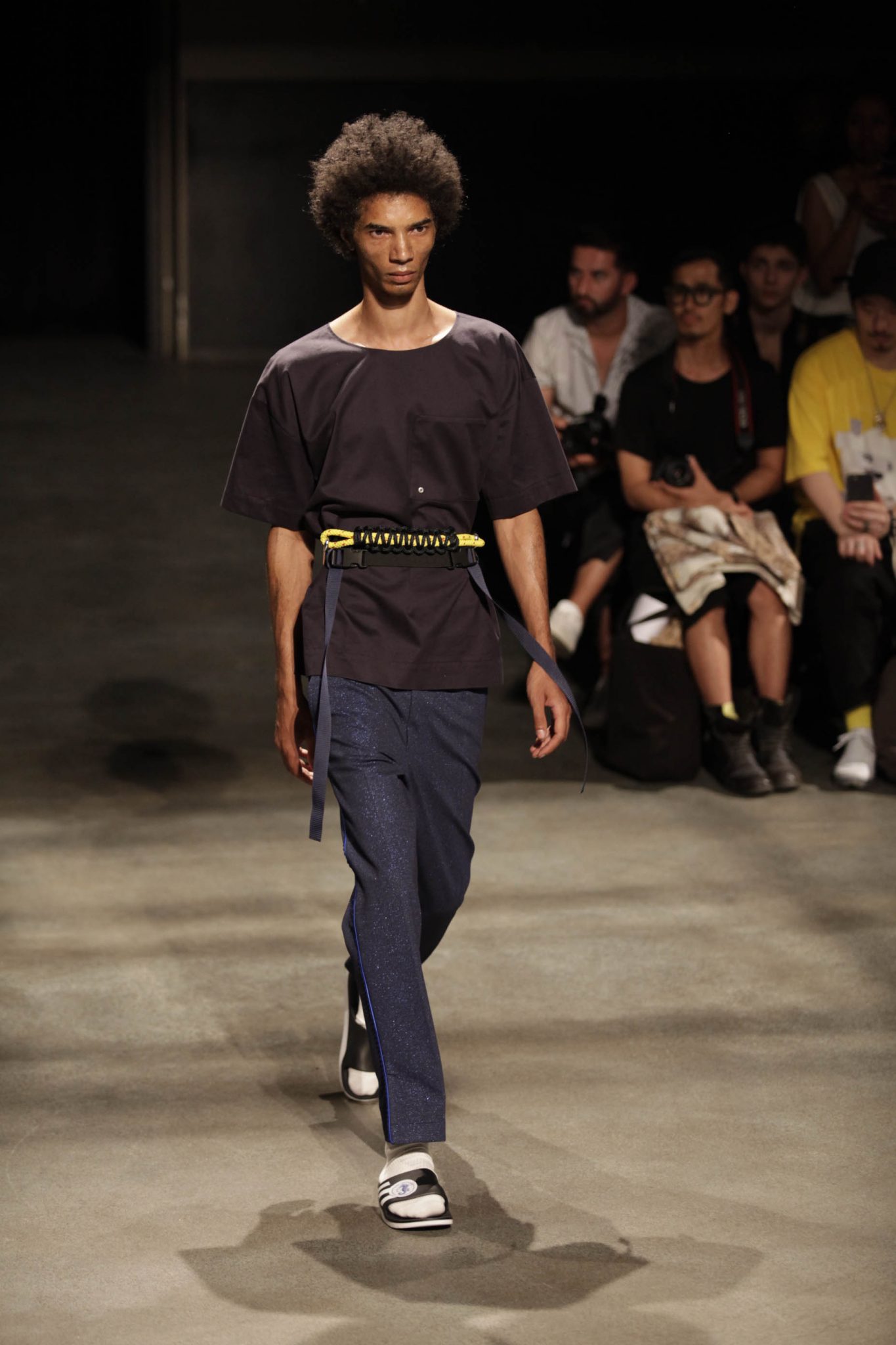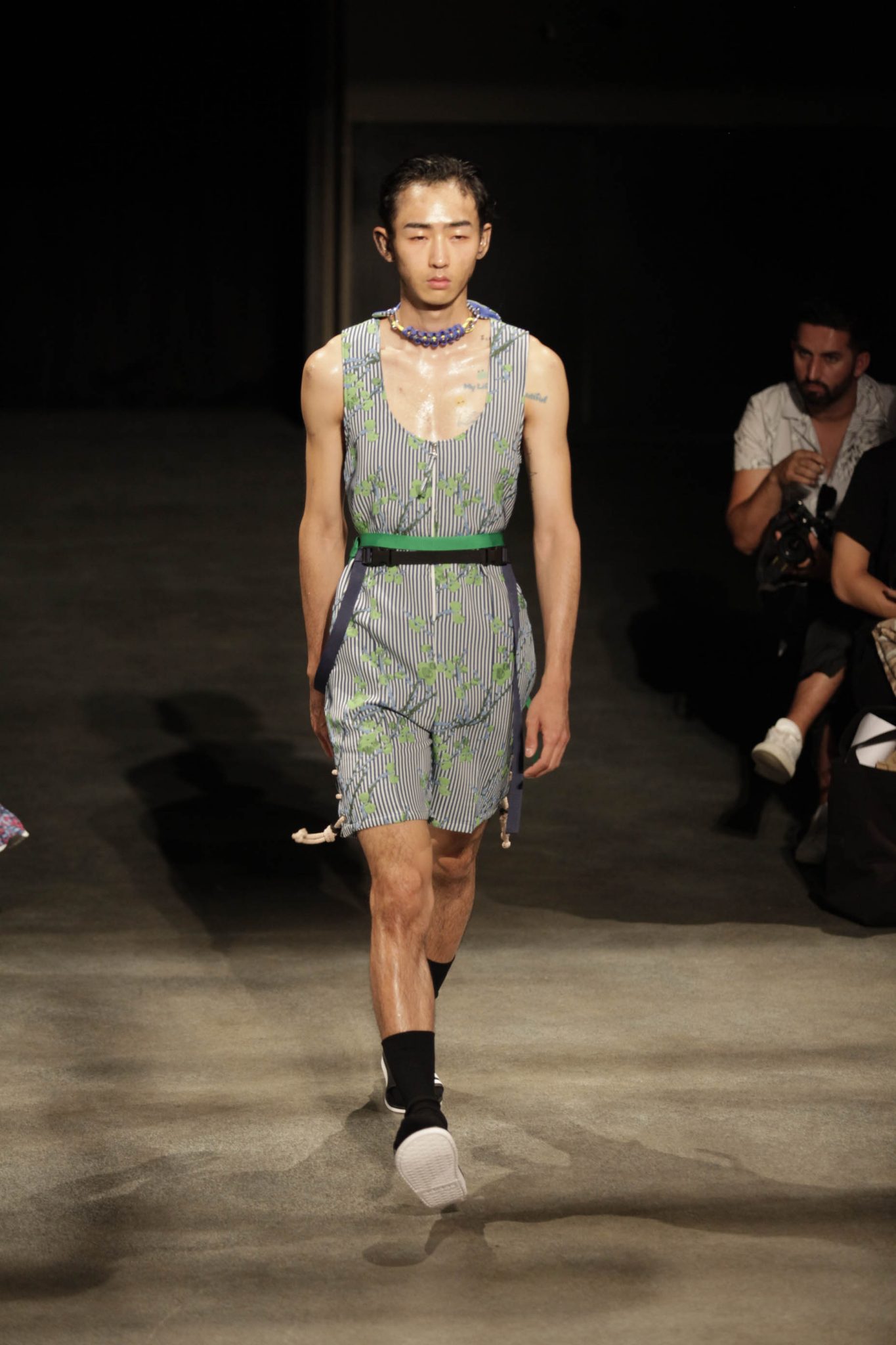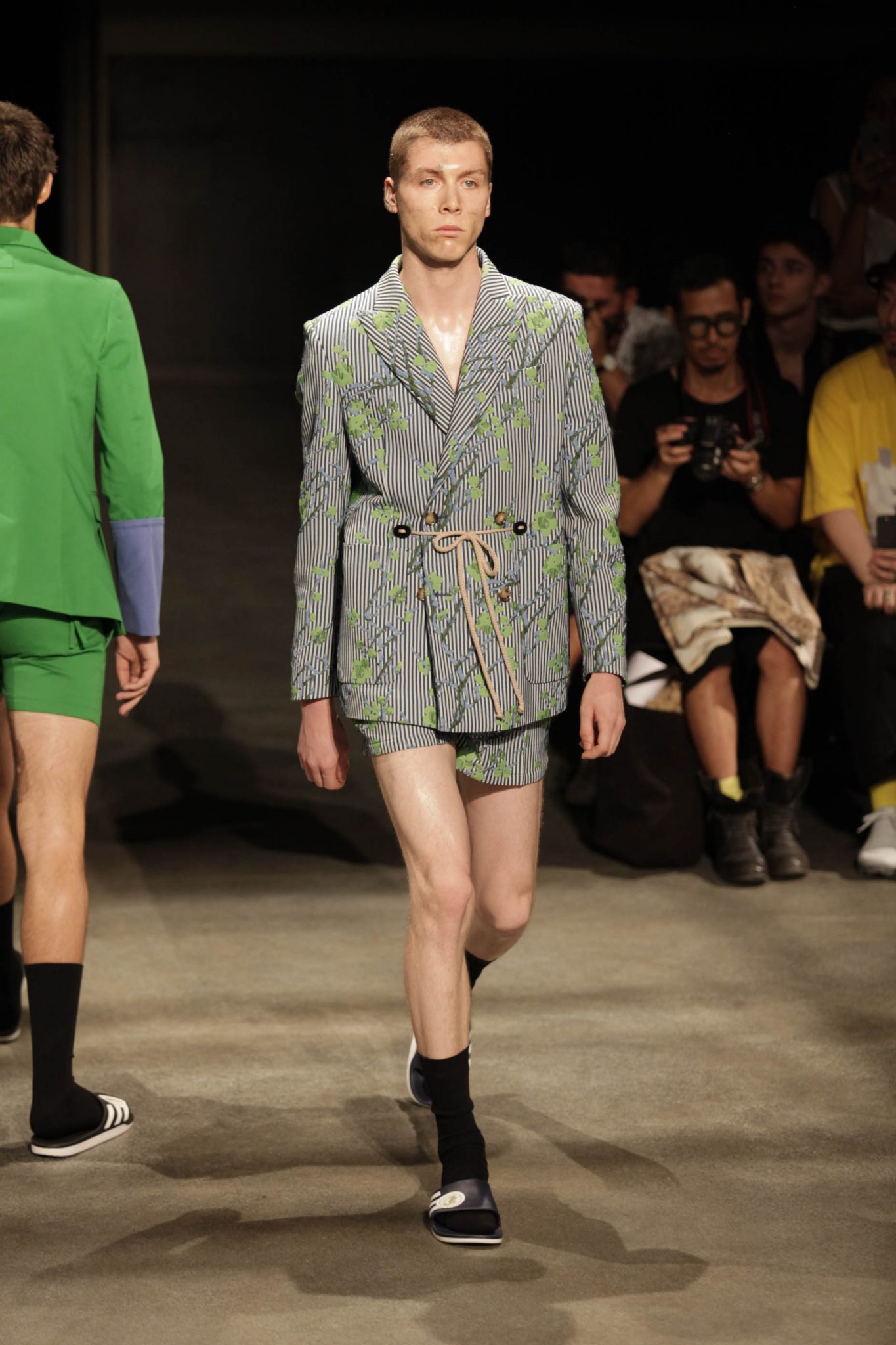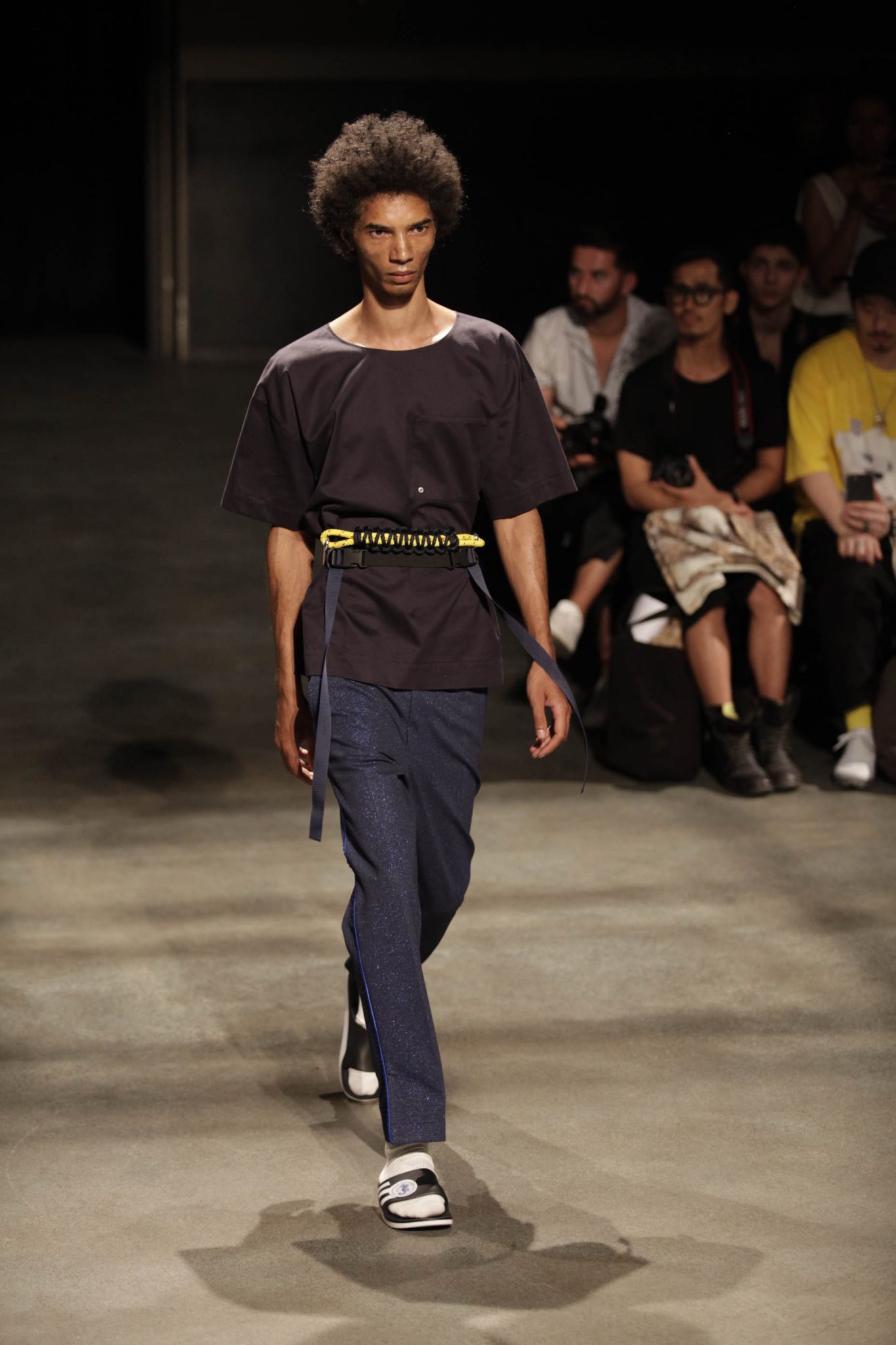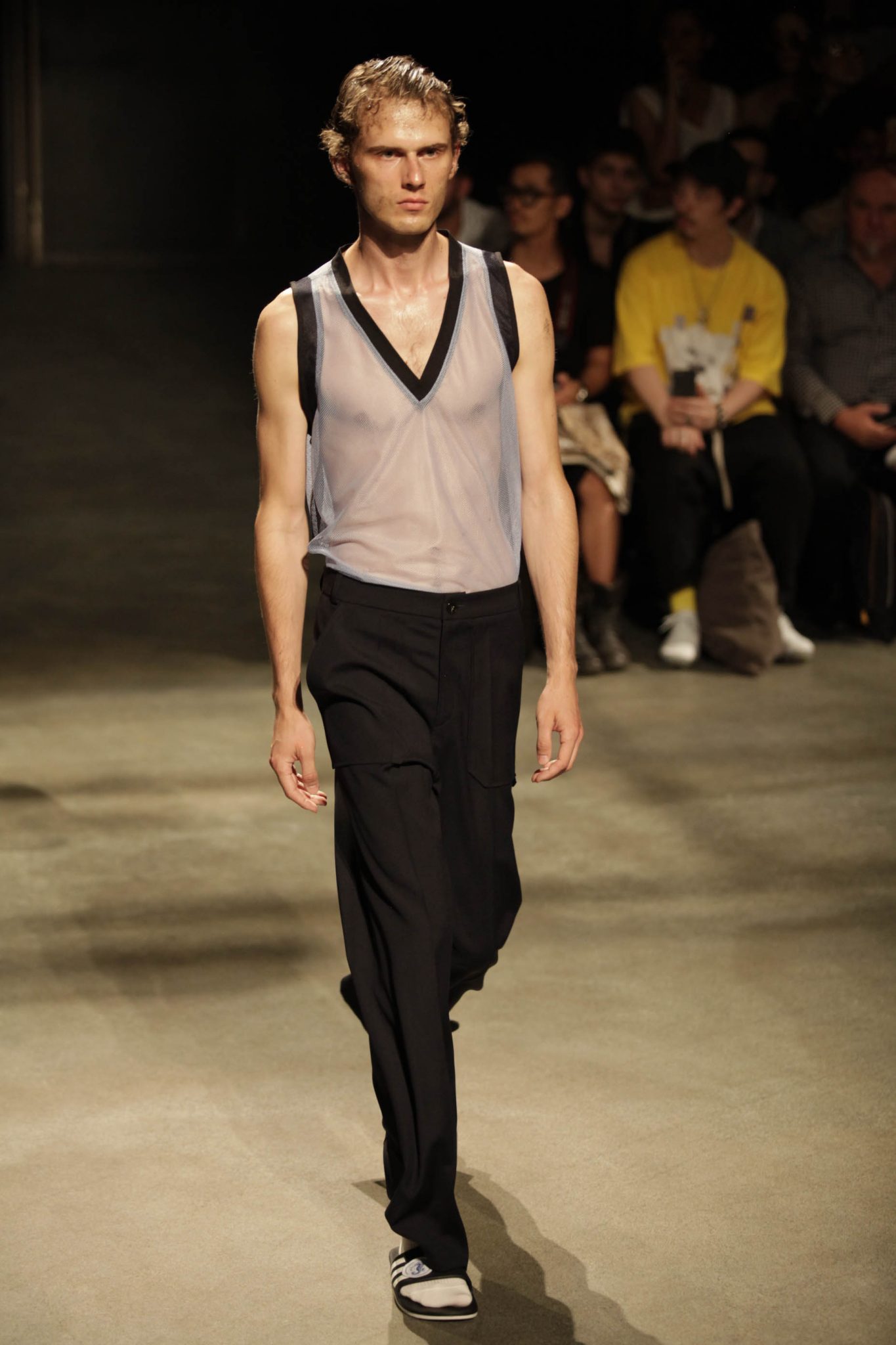 Through a nostalgic collision between symbols of sea and sky, this spring/summer 18 season saw 22/4_Hommes embody the very experience of a seaside experience. Rightly so, as designer Stephanie Hahn states, "It's about nostalgia, it's about the beach, but it's about elegance, too", it is true to say that 22/4_Hommes collection embodied the very nature of the season, but worked it through the brand's classic tailoring design aesthetic, creating a collection that was both aesthetically calming but technically eye-catching.
Working with graphic design elements, such as the exclusive in-house designed seahourse logo on silk and light shirting cotton, combined with nautical pointers such as eyelets and cord, Hahn's collection experimented both with an idea but also with an awareness of what a collection needs to show professionalism – the traditional story of the spring/summer season and the seaside was transformed into a fashion story, one that included minimalism and intricacy but also texture and dynamic.
In terms of silhouettes, this season saw the birth of 22/4's trend, the 'Neptune Dandy' – jumpsuits for both men and women working as a symbol of 19th century swimwear, combined with bathin-cap hats, pearl jewelery elements, beach box crossbodies and fun nautical accents such as the cork keyring and bottle openers.
This season's "Seaside Memories" was the very embodiment of what summer should feel like, and for Hahn, it was a collection that worked with both a playful theme but also her own technical design strengths and teachings.
words : Jasmine Banbury 
photography : Alexis Negrin