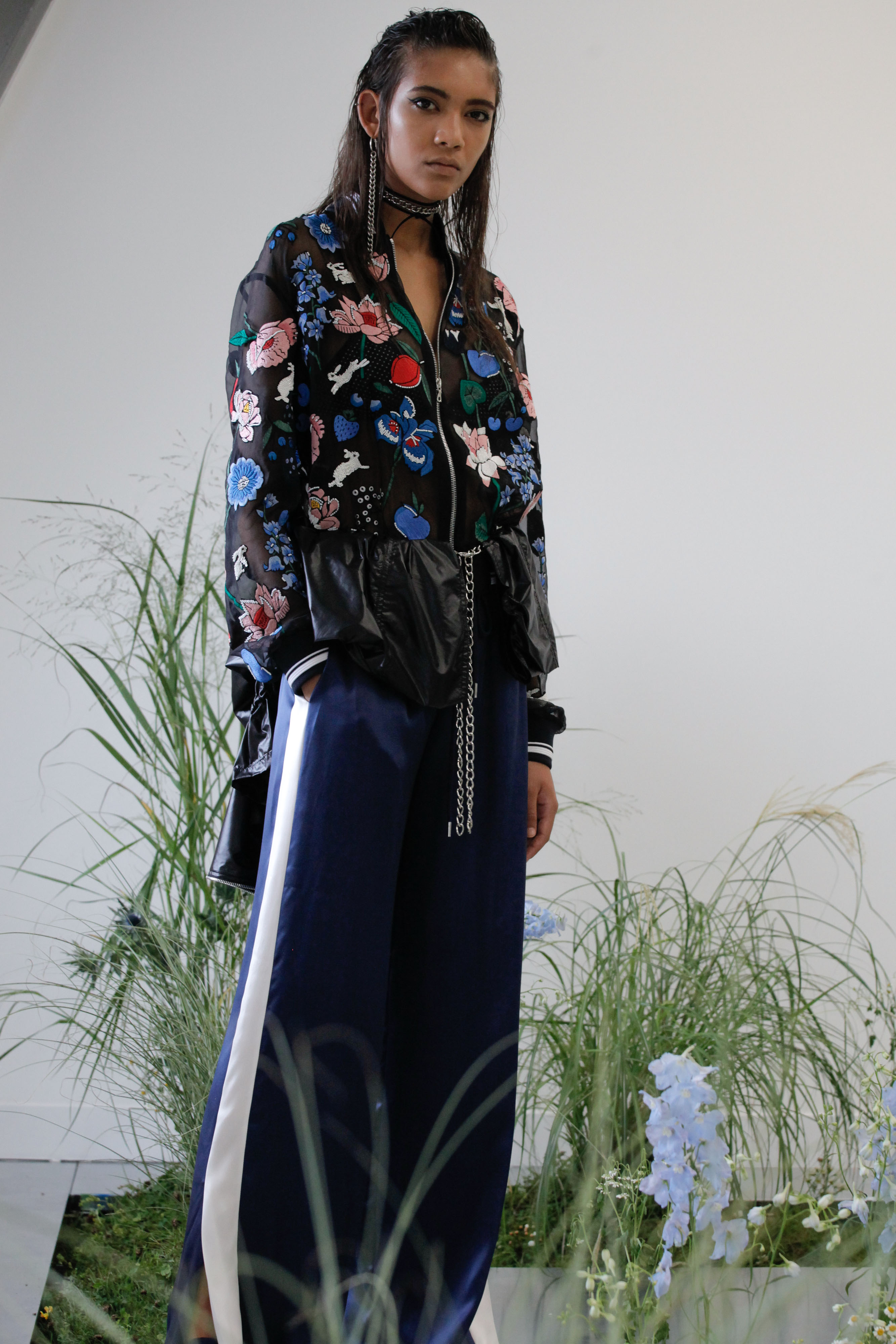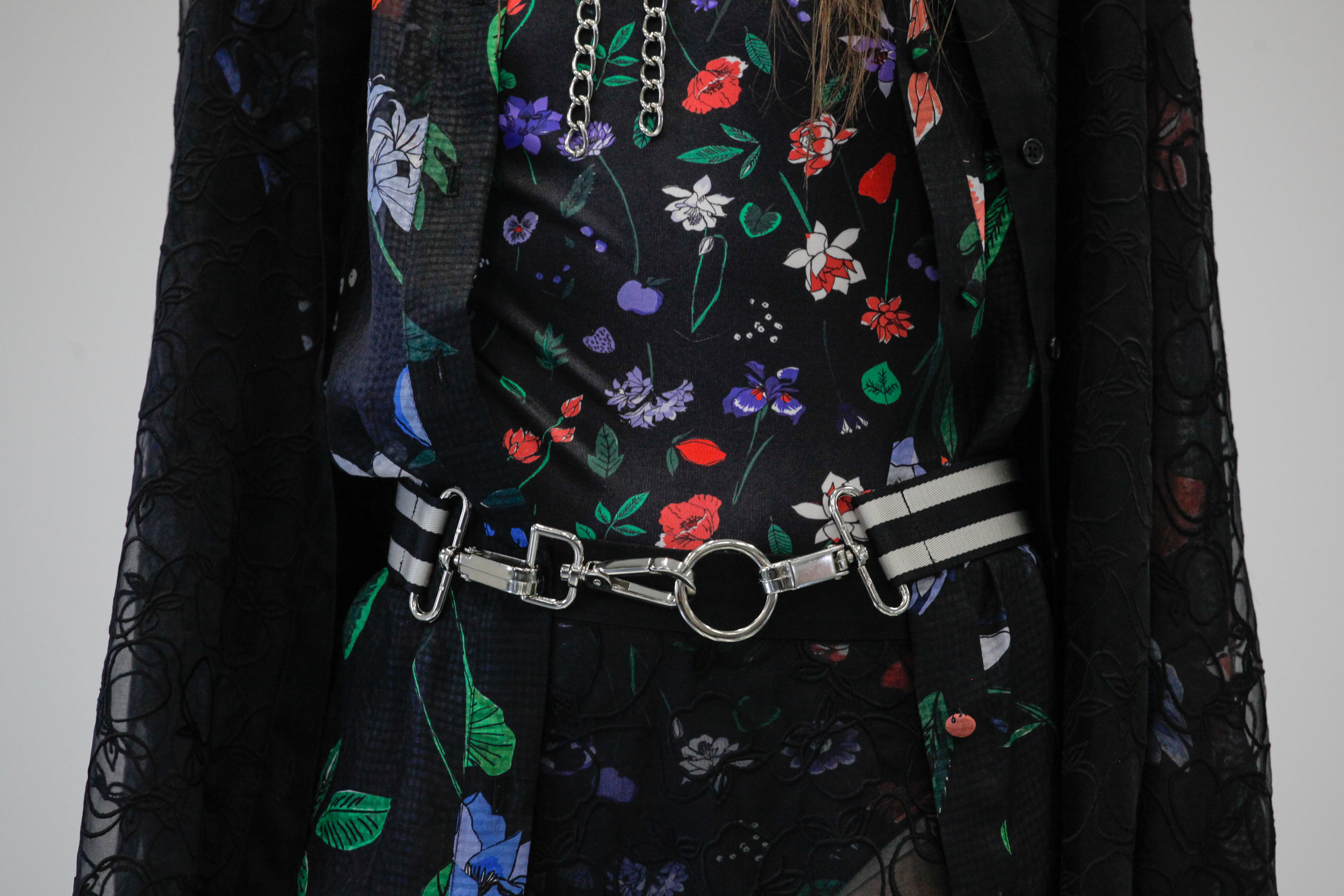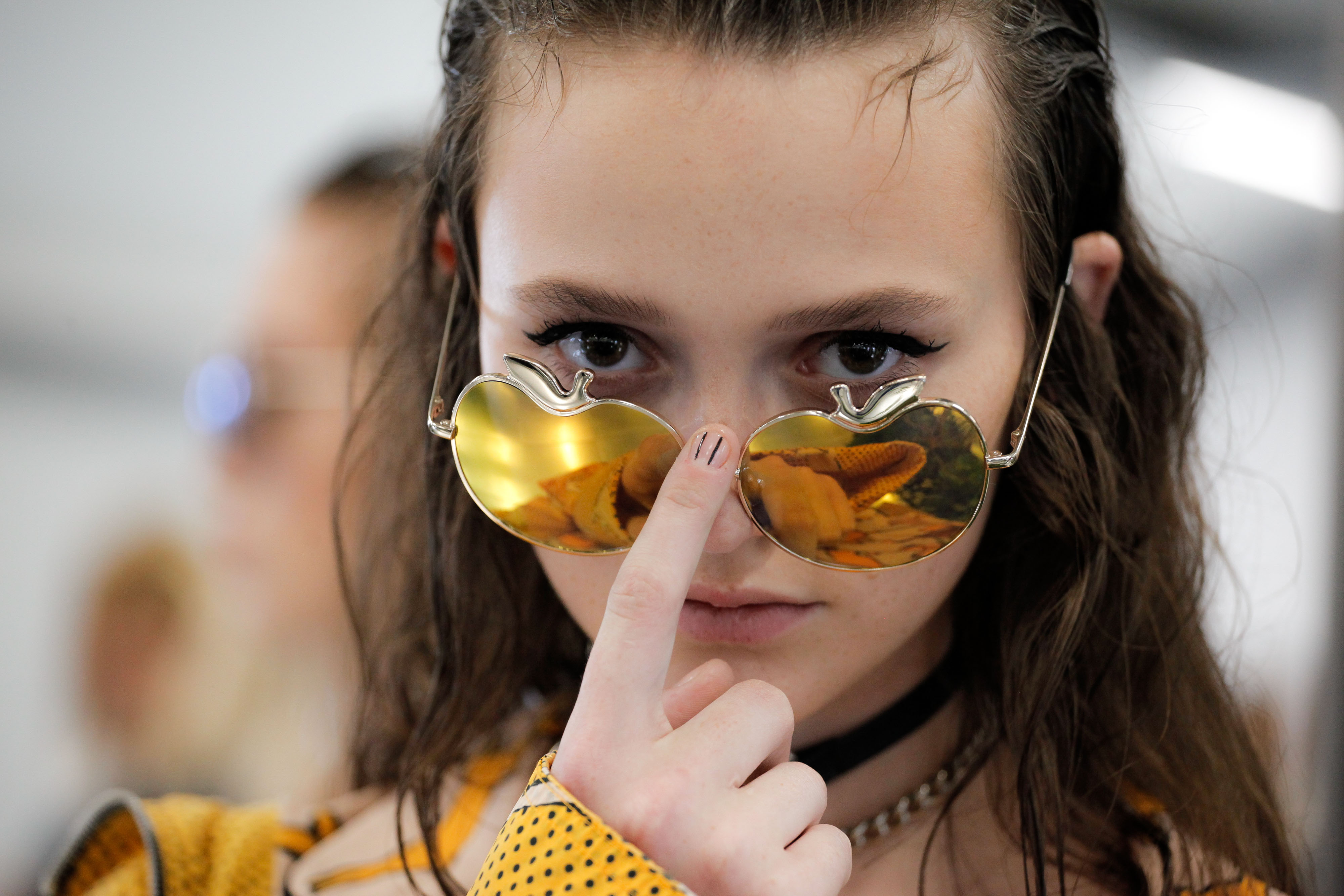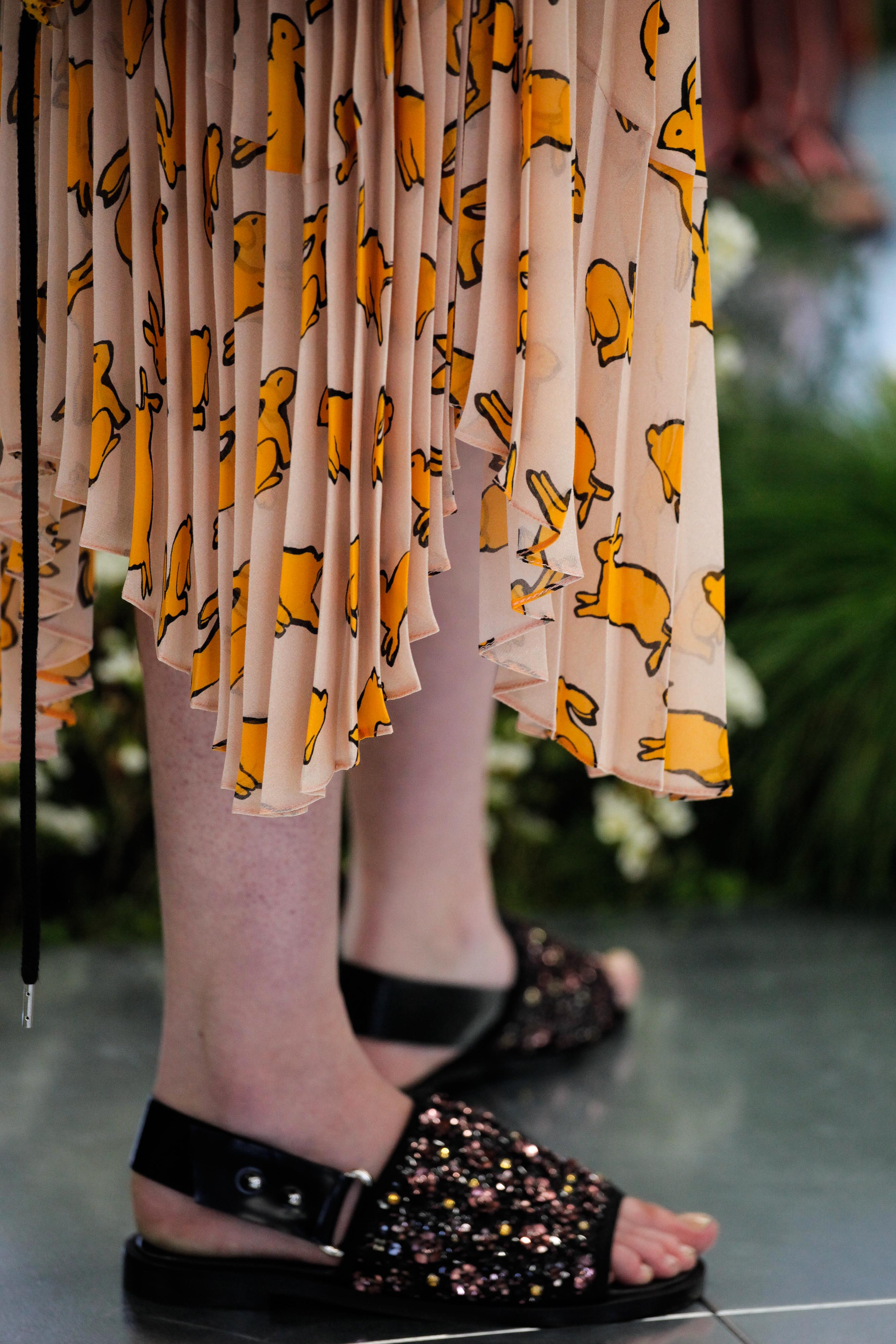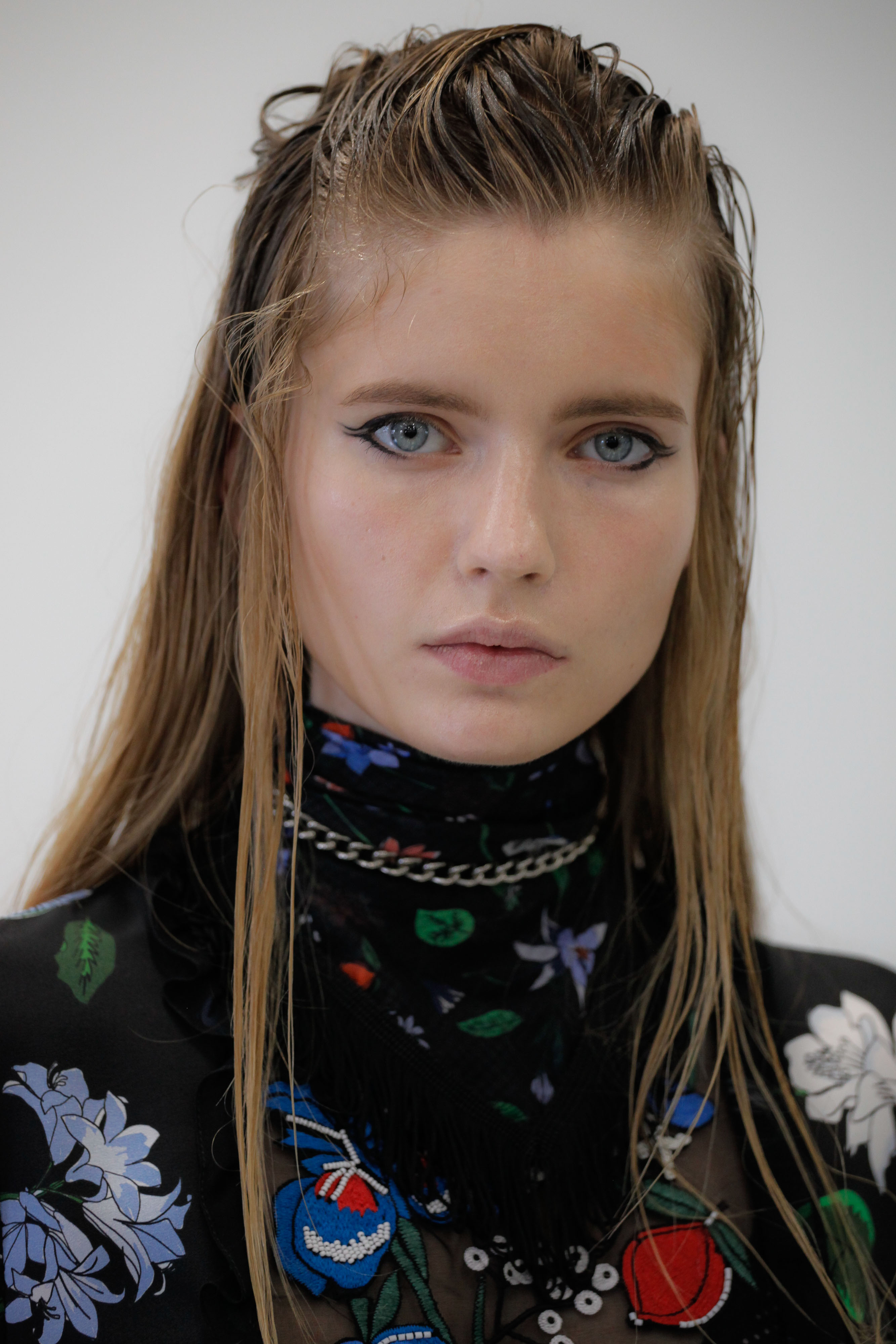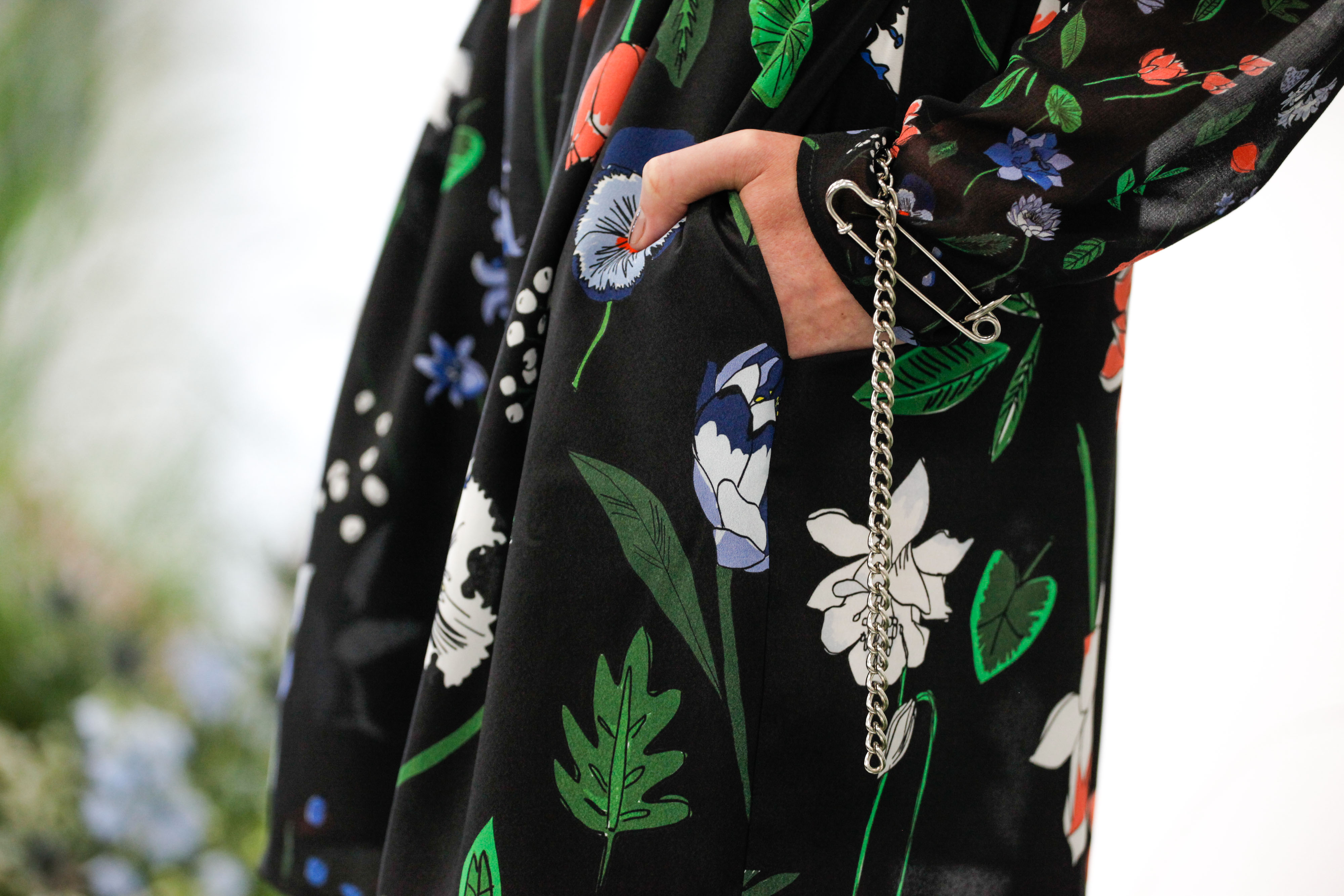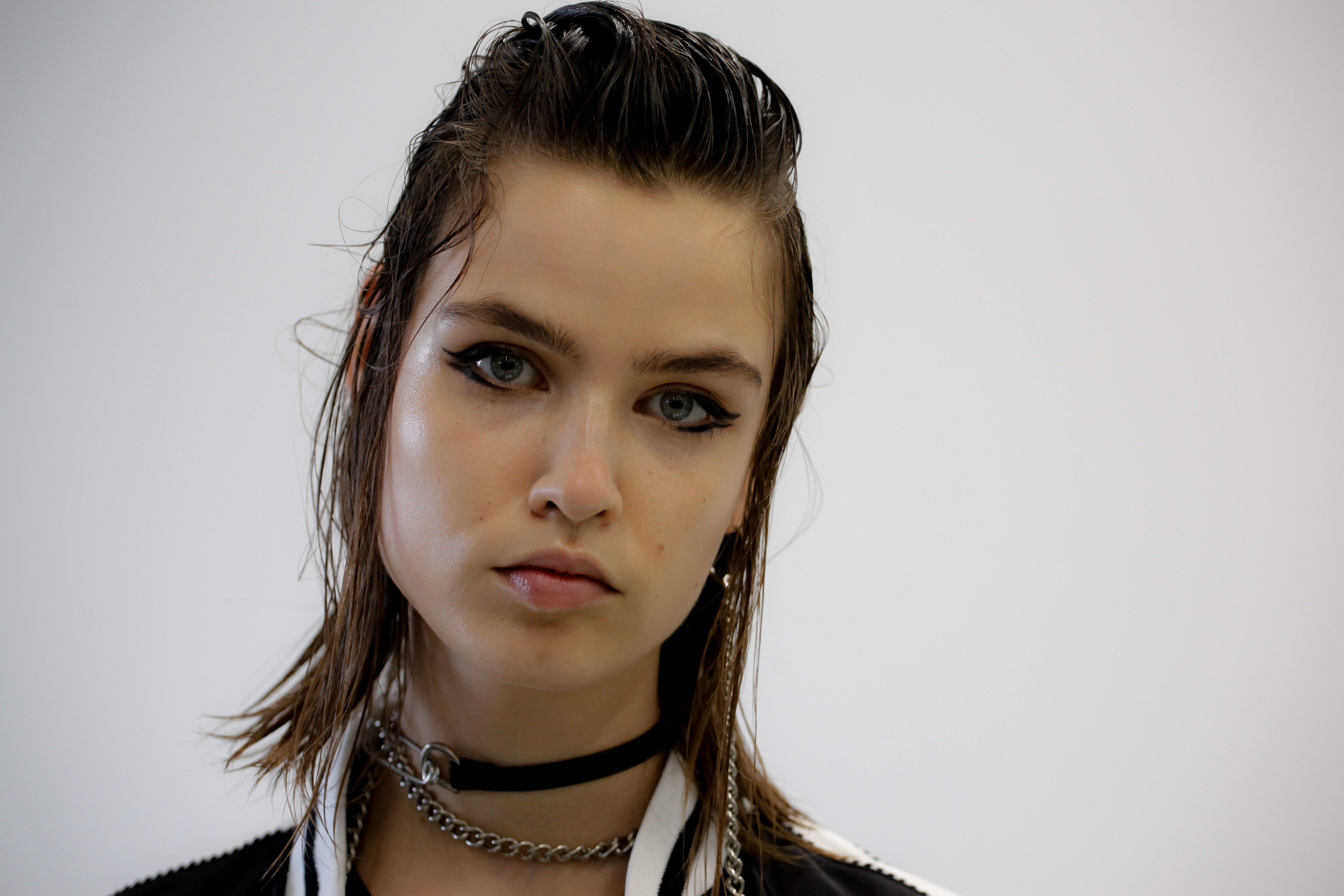 A collection that makes you want to release a sigh of content; Markus Lupfer's SS17 collection is a true breath of fresh air.
Shortly after arriving at 183 Eversholt Street, I was escorted to a small elevator big enough for only three, which took me up to the presentation. The heavy atmosphere inside the confined space was one of anticipation, and as the rickety doors jolted open I was more than ready to see what lie ahead.
A fizzy glass of champagne in one hand, and a press release in the other, I intently meandered around the show space.
Clinical-style steel flooring contrasted with merged flower beds that contained quaint and dainty spring flowers. Complimented by clean white walls, the show production offered a taste of the distinctive refreshing spring air that we all long for during the winter months. Flowers in soft colours brought a sense of calm to the presentation, while the collection itself followed no rules. A nylon navy raincoat over the top of a ruffled silk tea dress was a normalcy in the collection.
Hand-drawn prints contrast with intricate beaded embroidery and stiff dark denim takes an unpredictable turn with hand-stitched motifs of wildlife. Jewel encrusted shoes, juicy apple-shaped sunglasses, heavily embellished organza, frivolous frills and pleats were significant features of Markus Lupfer's SS17 collection.
"It's time to embrace the unforeseen – and be free." – Markus Lupfer
Words by Kristie Smith
Images by Georgia Sillitoe