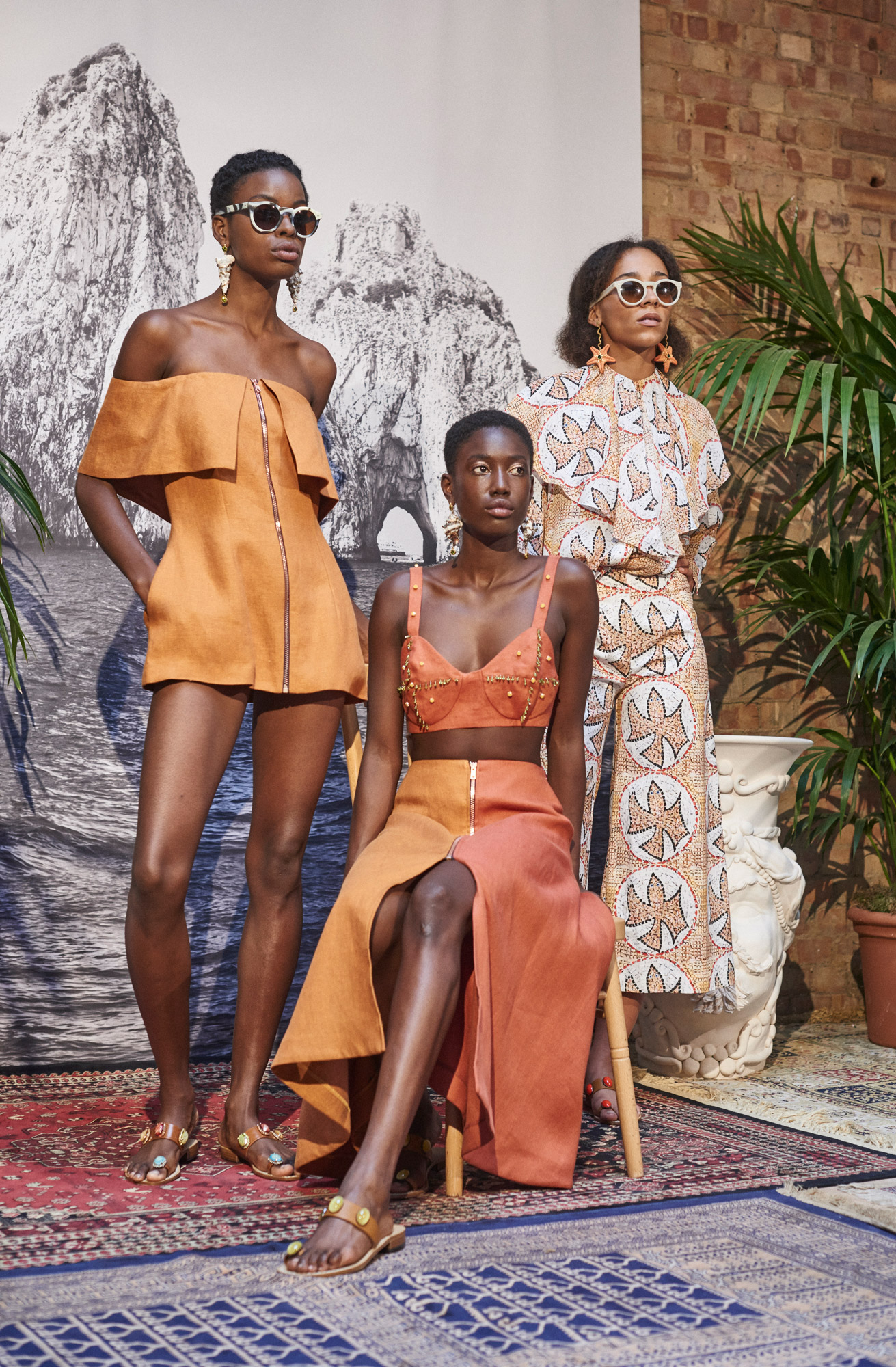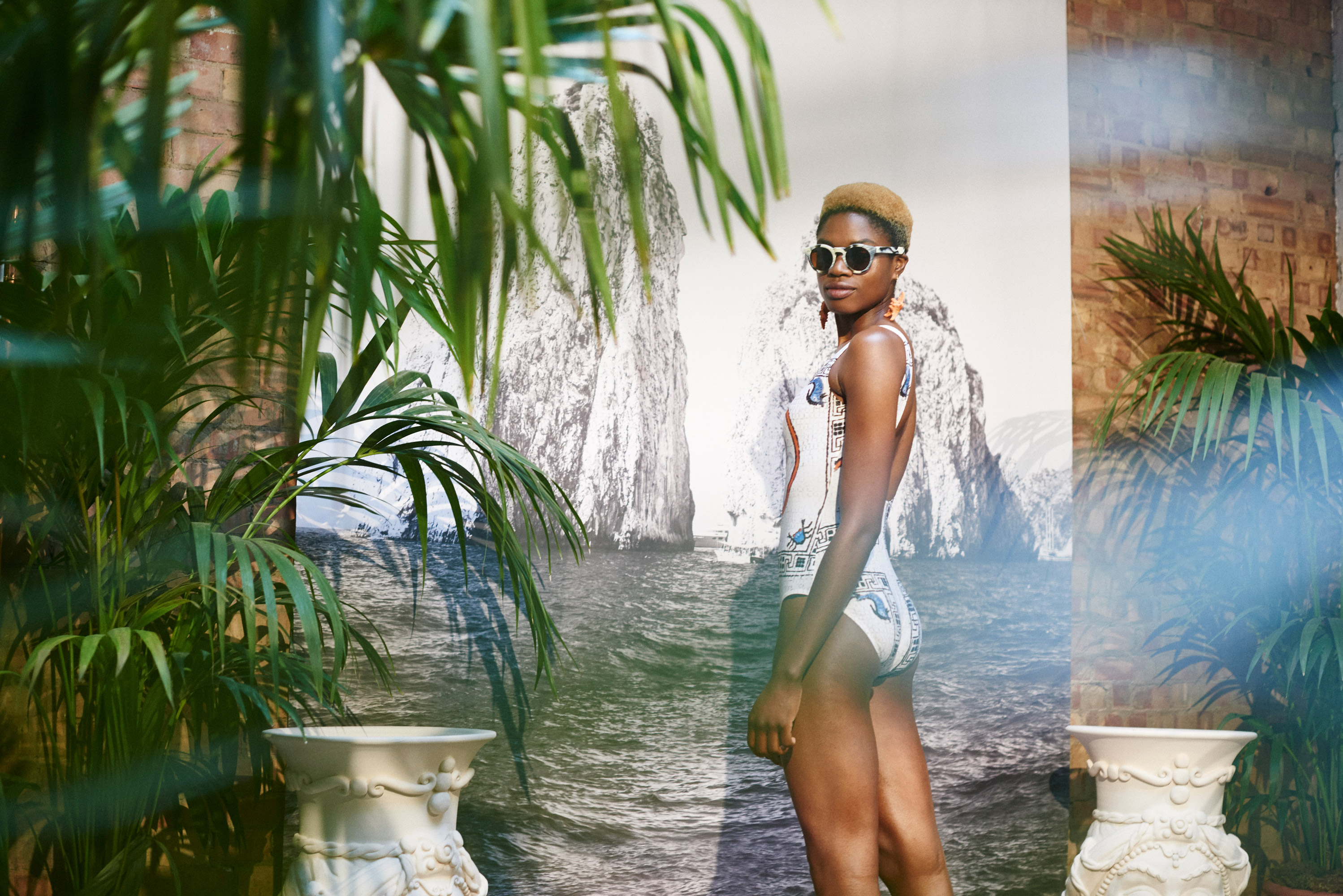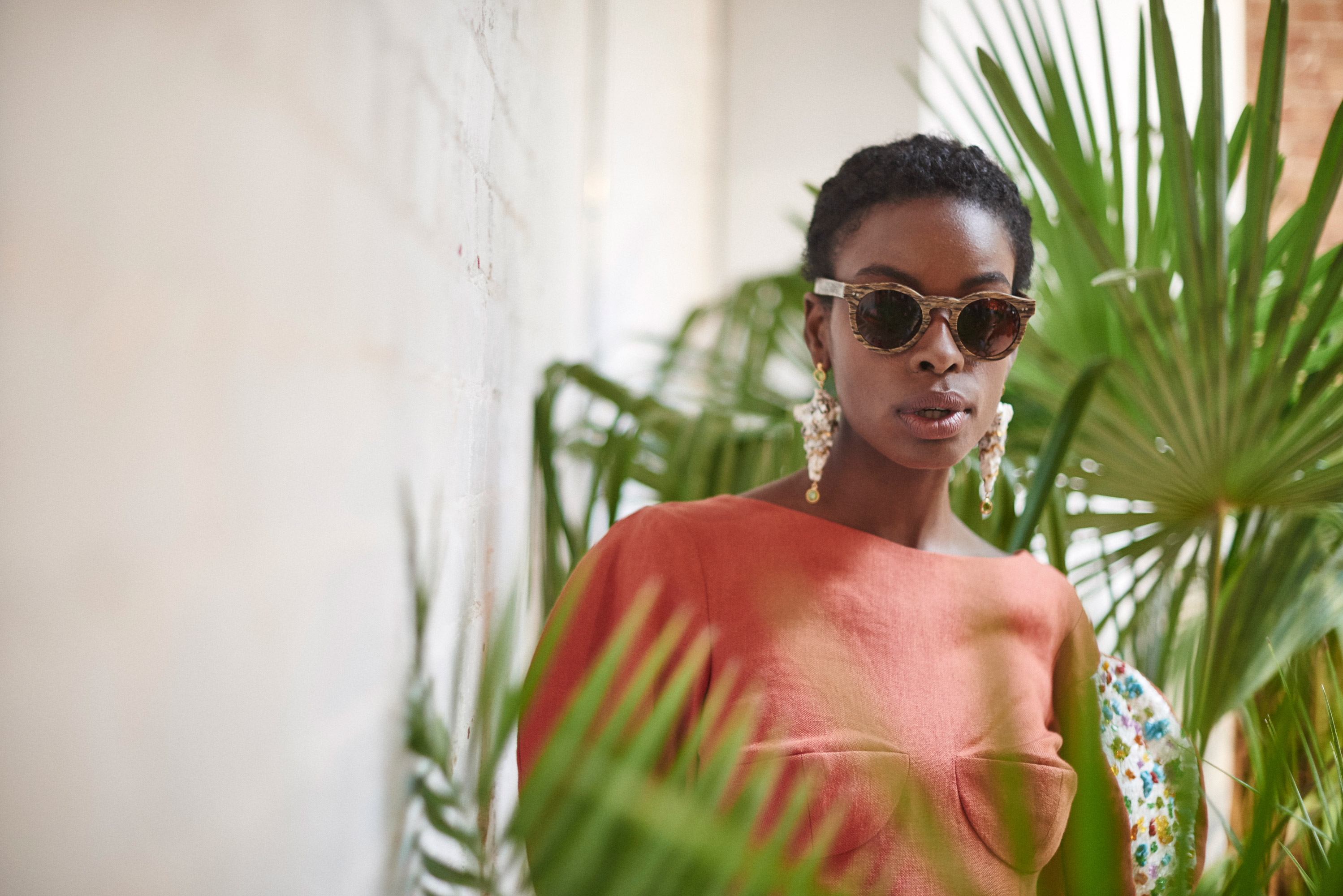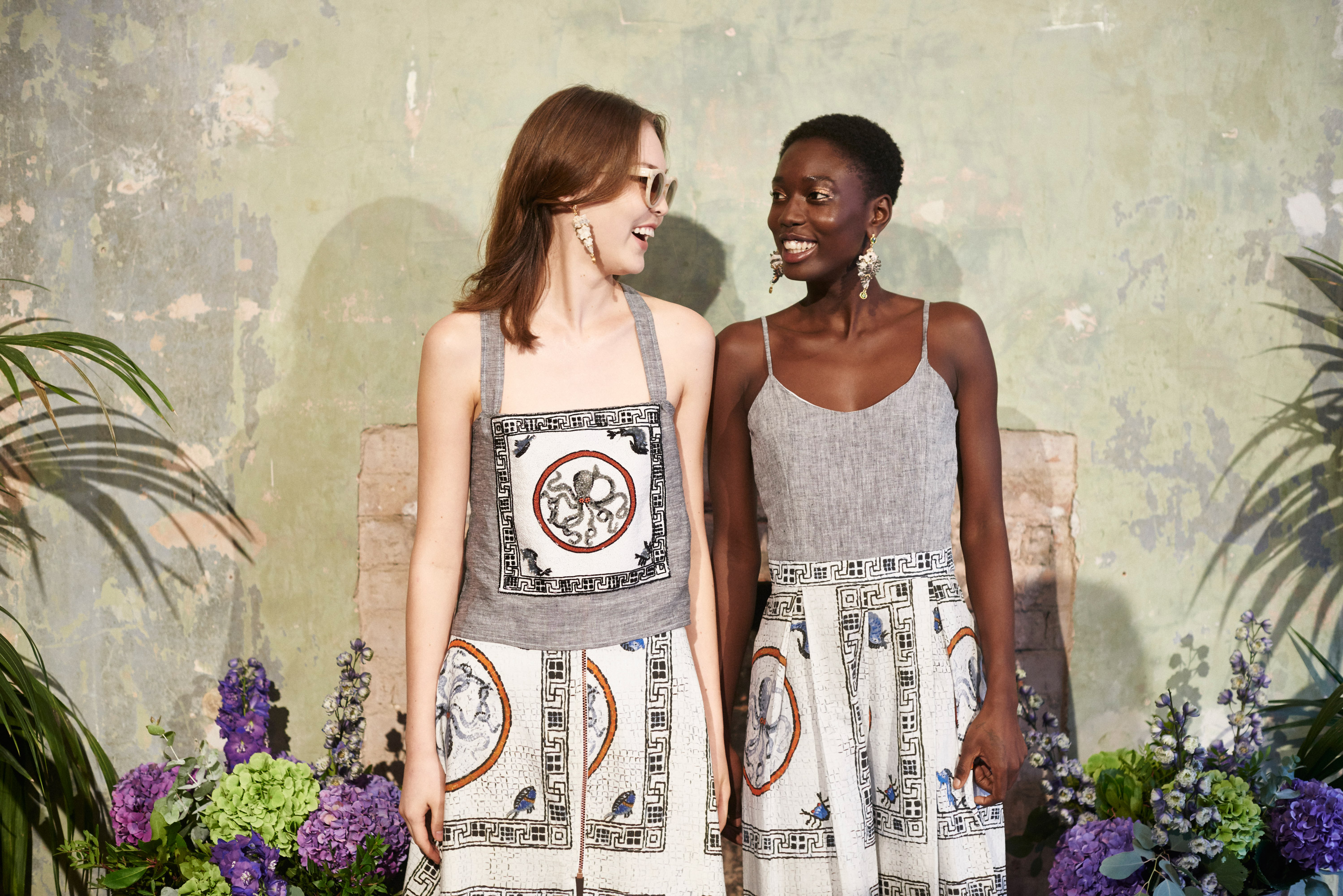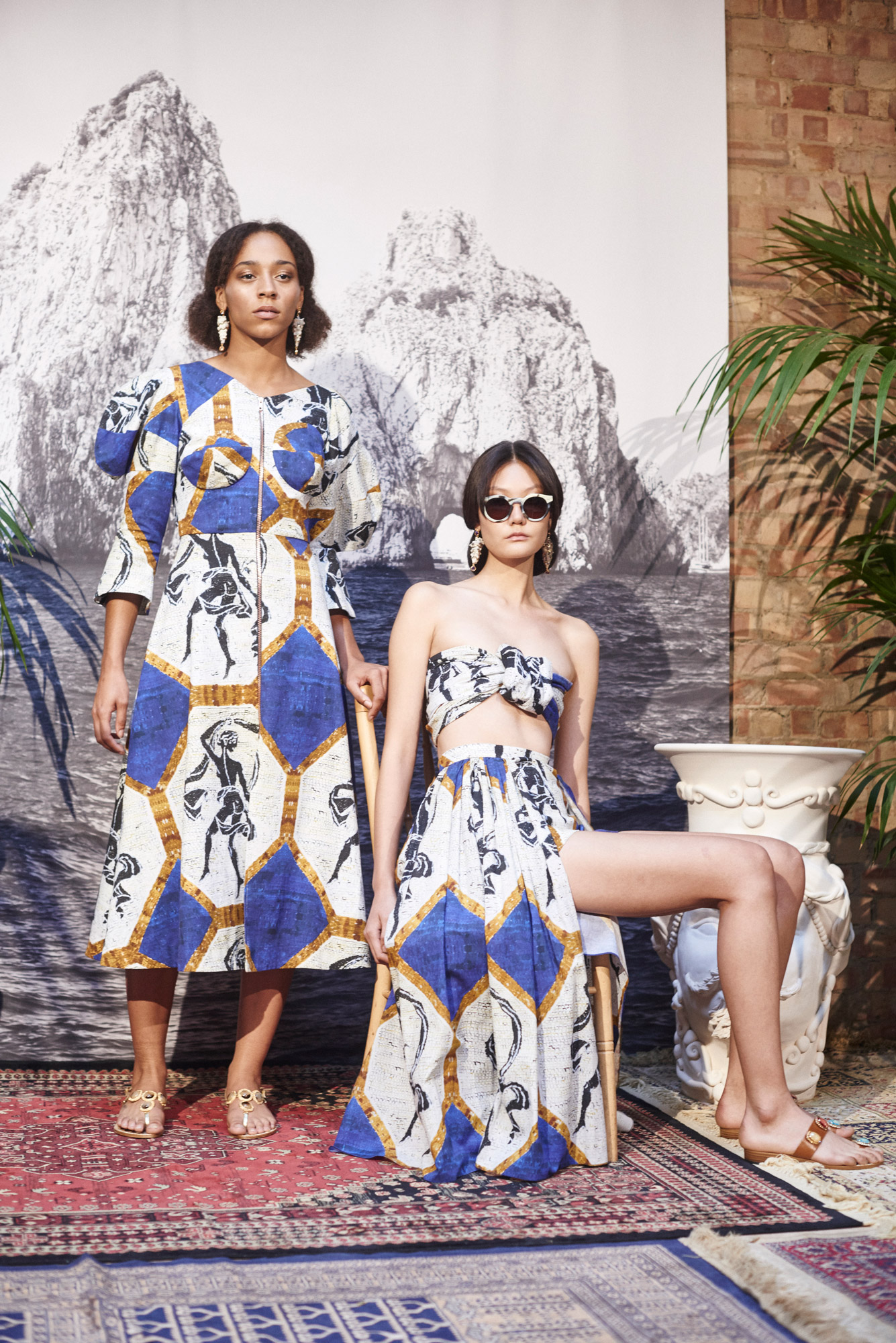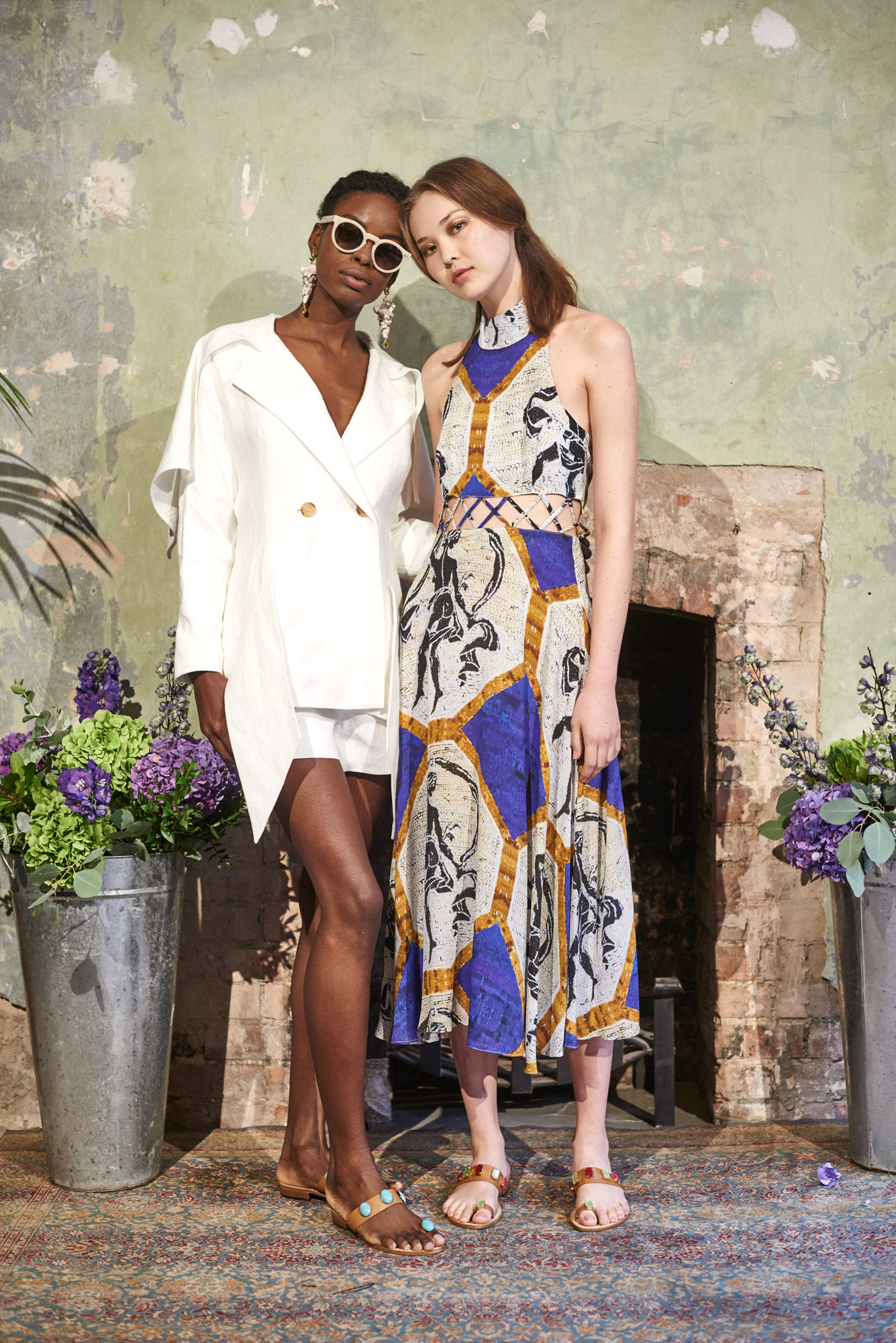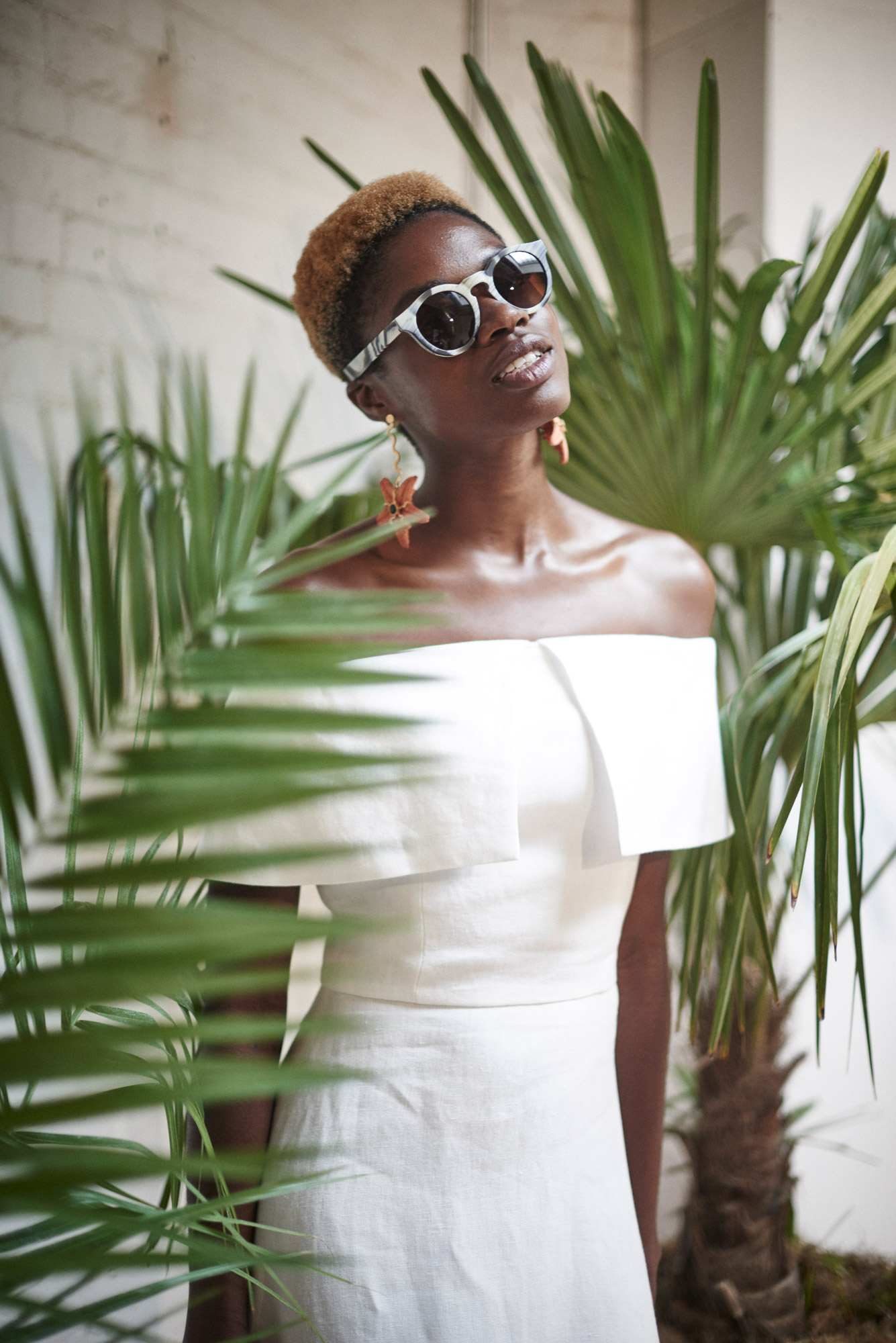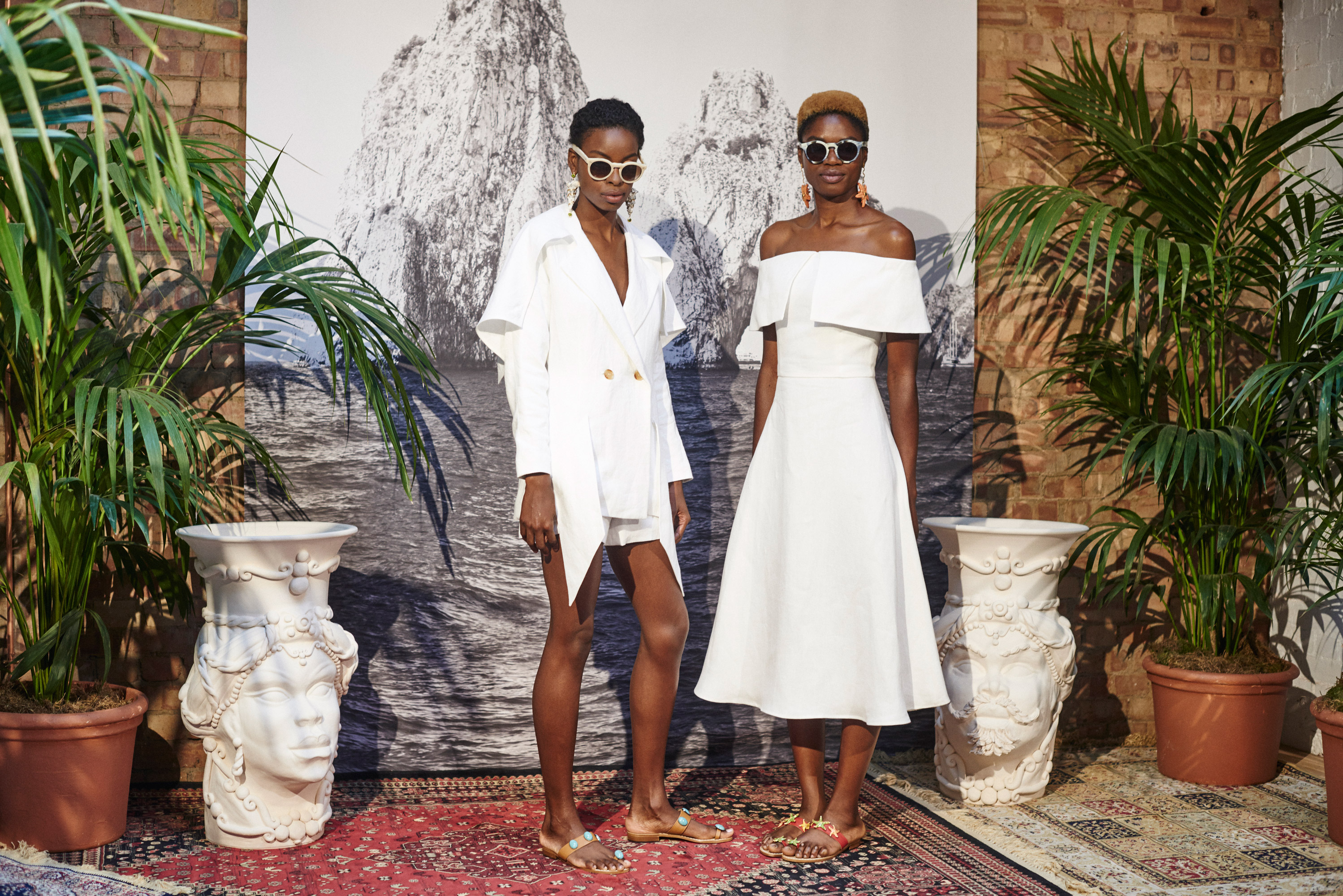 Tata Naka's S/S17 presentation evoked every aspect of Italian folk culture as it possibly could, with ice cold Limoncello drinks being handed out and Italian folk music softly playing in the background; it was a great setting for a lively collection.
The collection was built heavily around the beautiful abstract prints which the brand has become synonymous for, with skeleton detailing adding a touch of rebelliousness to the collection. Refreshingly, the garments were not dictated by an over-bearing amount of florals, which has been a dominant feature during this Fashion Week.
While the collection was to be admired, what was really applaudable was the mixed-ethnicities of the models. An exceptional amount of attention has been on the lack of black, Indian and East-Asian models during New York Fashion Week. London Fashion Week, however, has become a beacon of hope for future shows; a great example of using a mix of ethnicities not as a statement, but rather selecting models based on the same criteria. In terms of that, Tata Naka stood out as a great example for other brands to follow.
The collection showed a journey and growth within the designers, and the presentation itself, as well as the great model casting, added a fantastic depth.
Words by TJ Sidhu
Images by Robert Parfitt