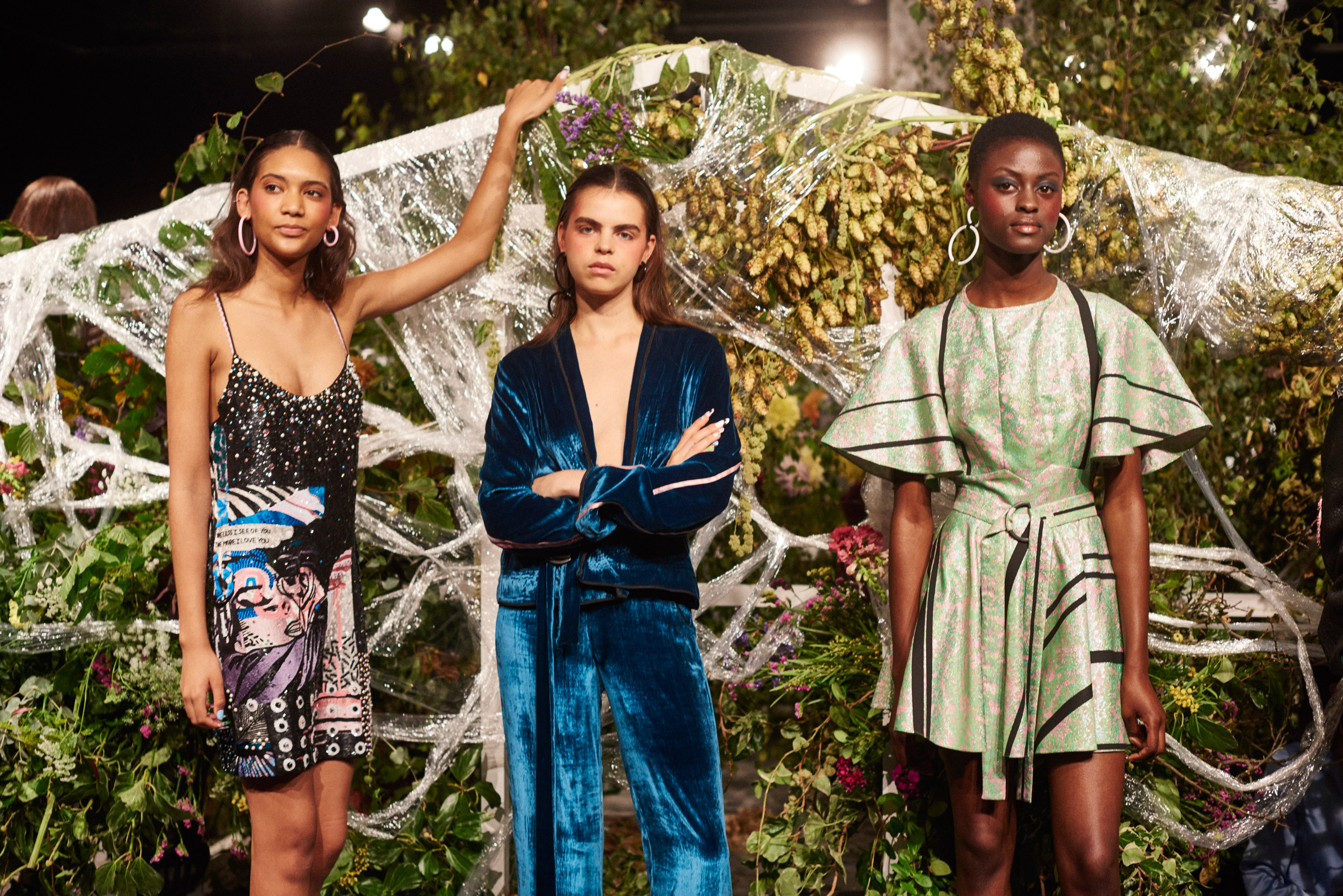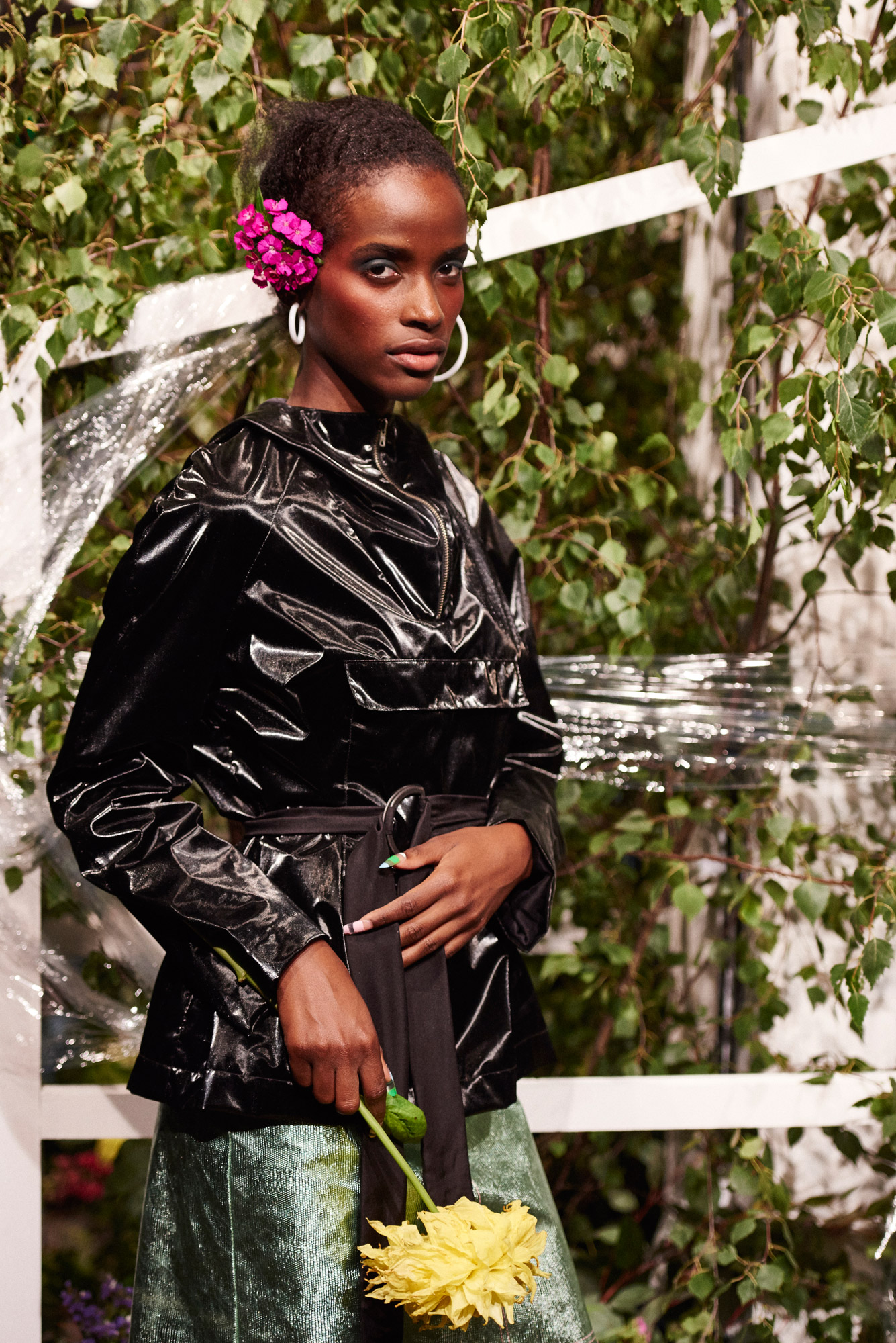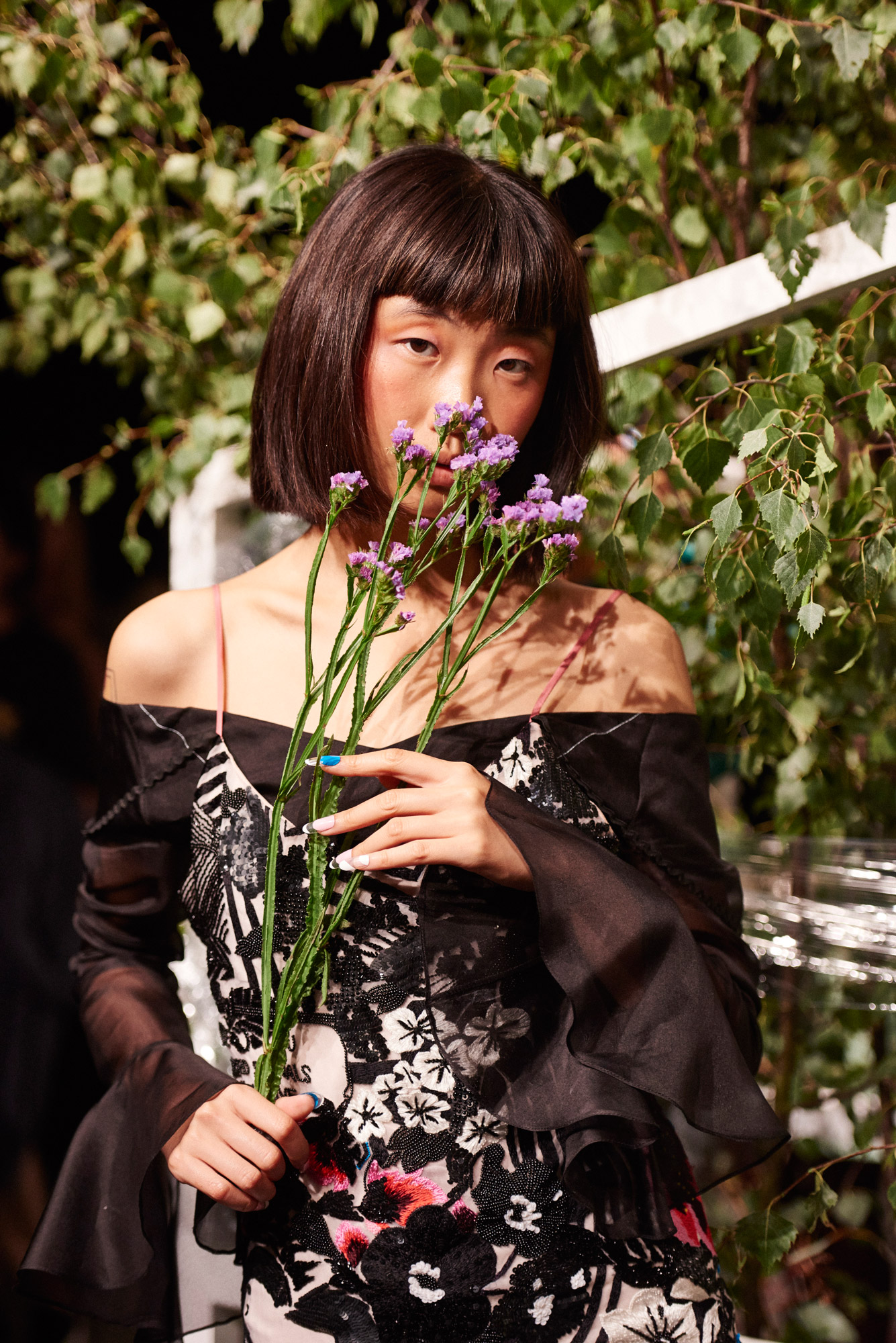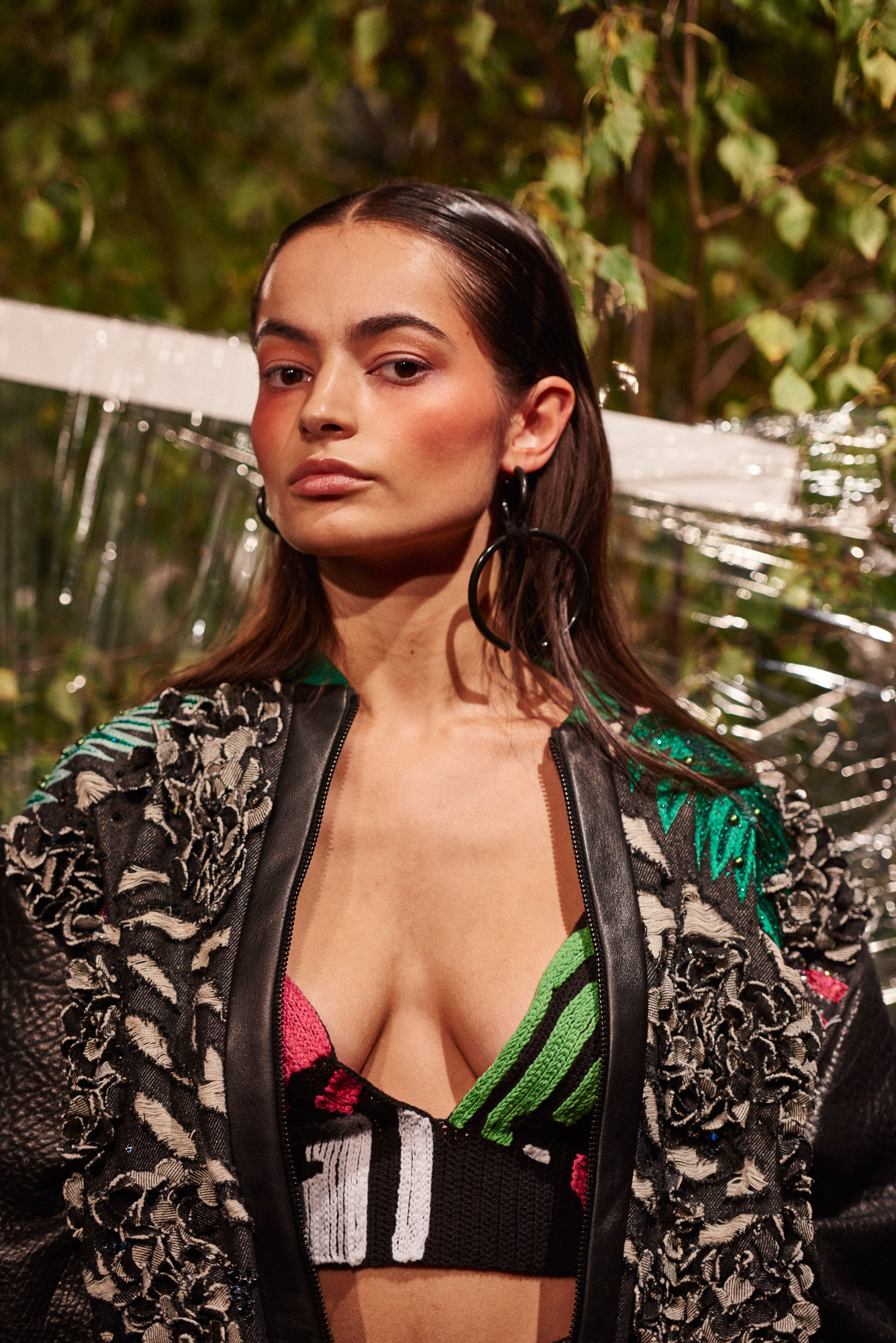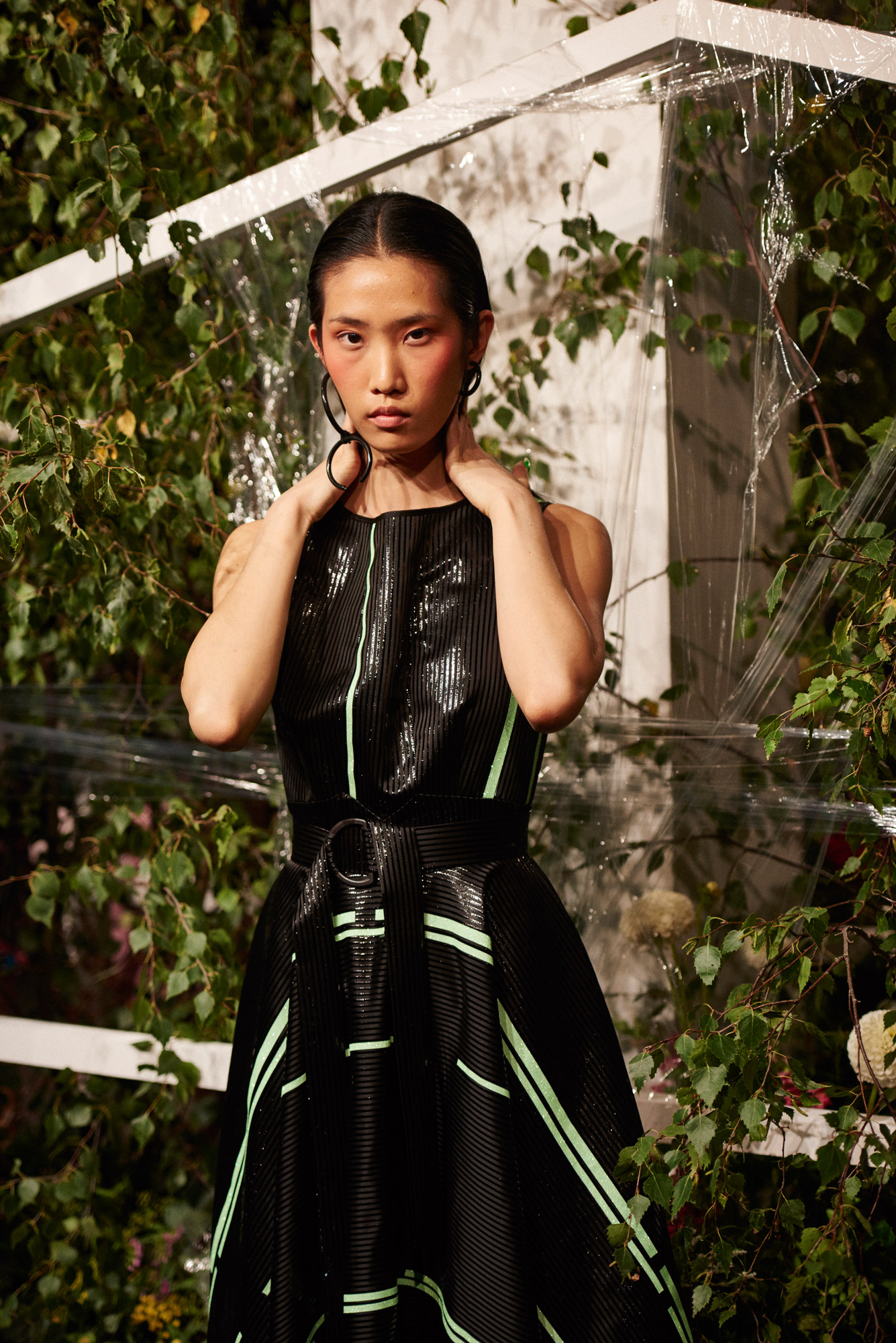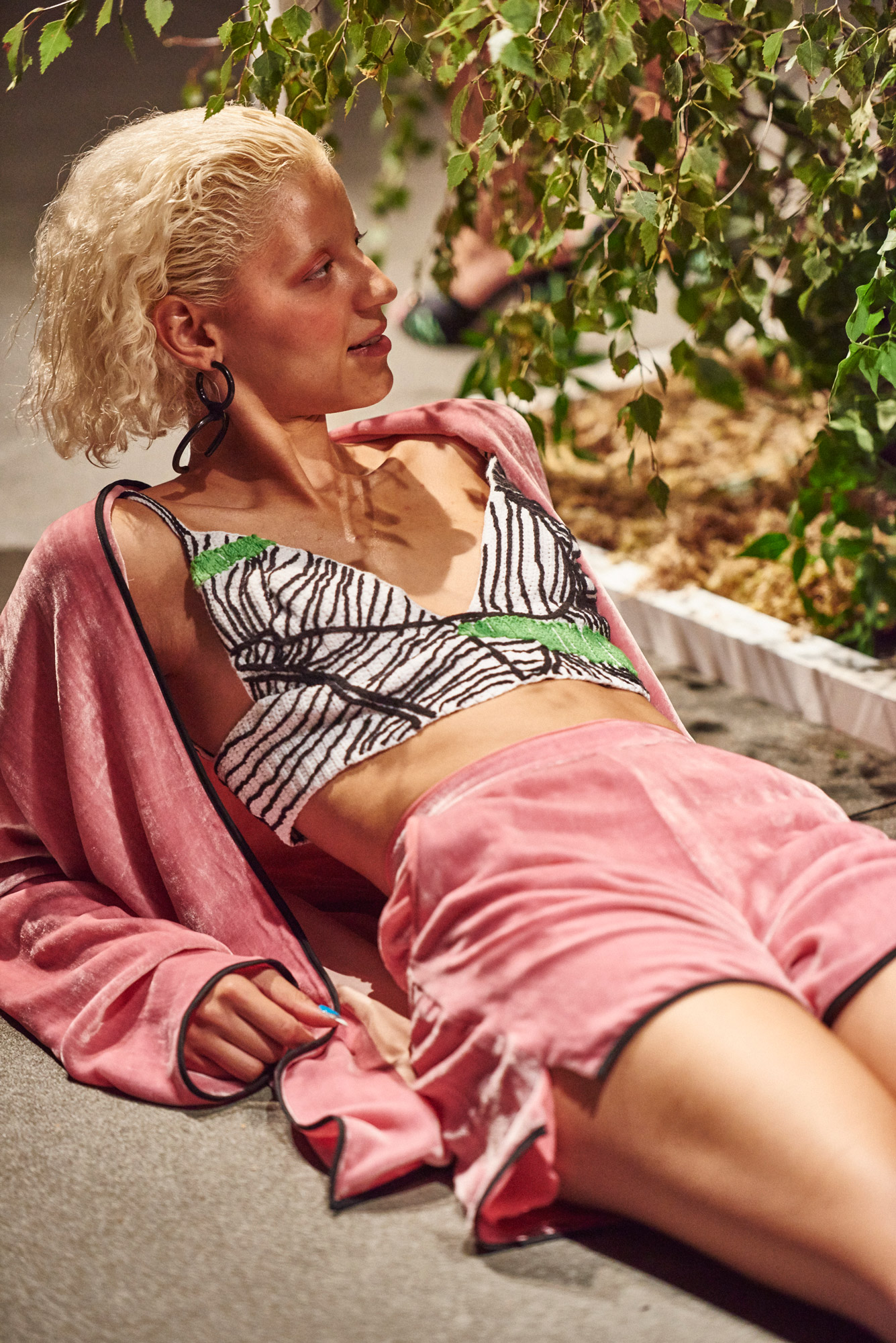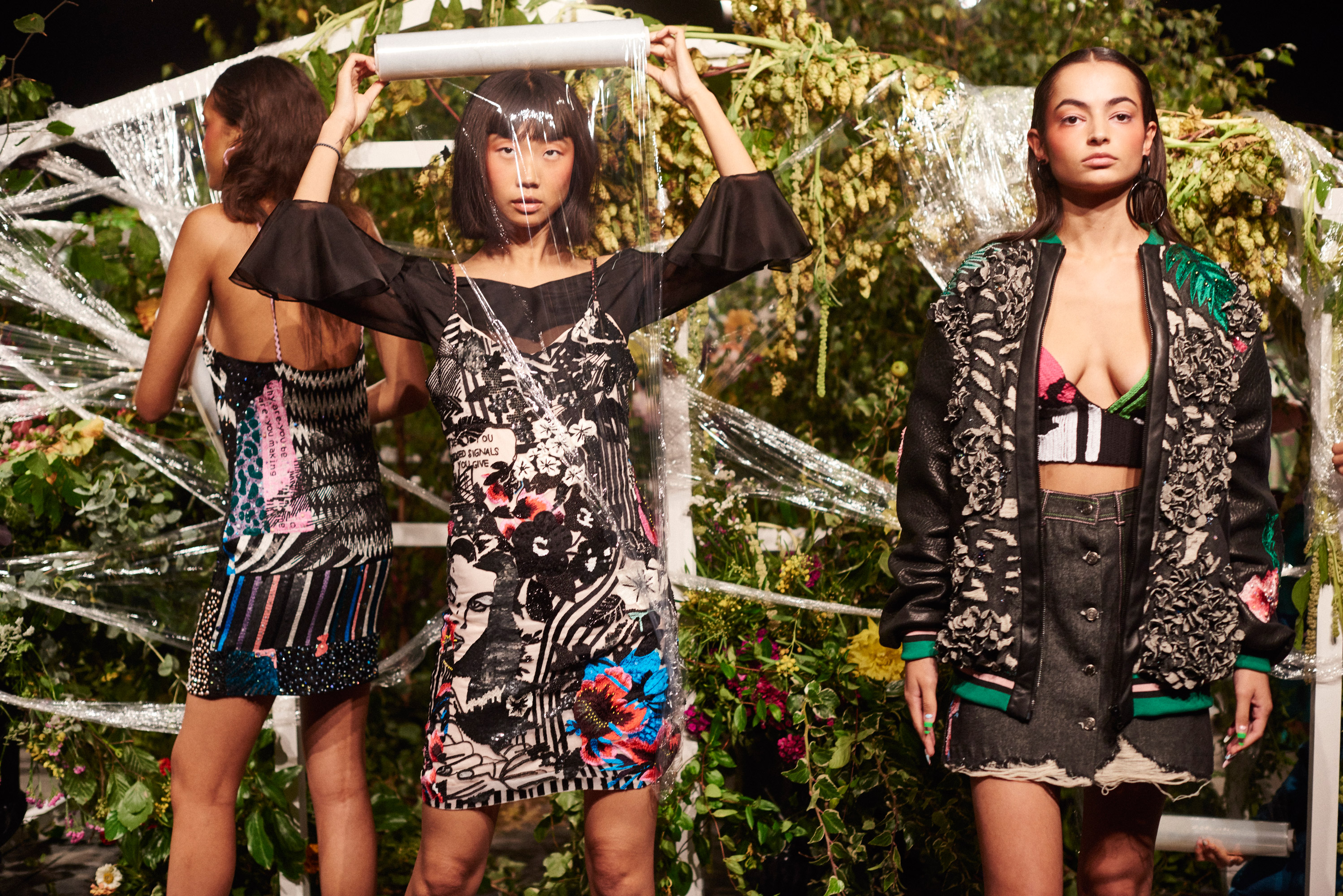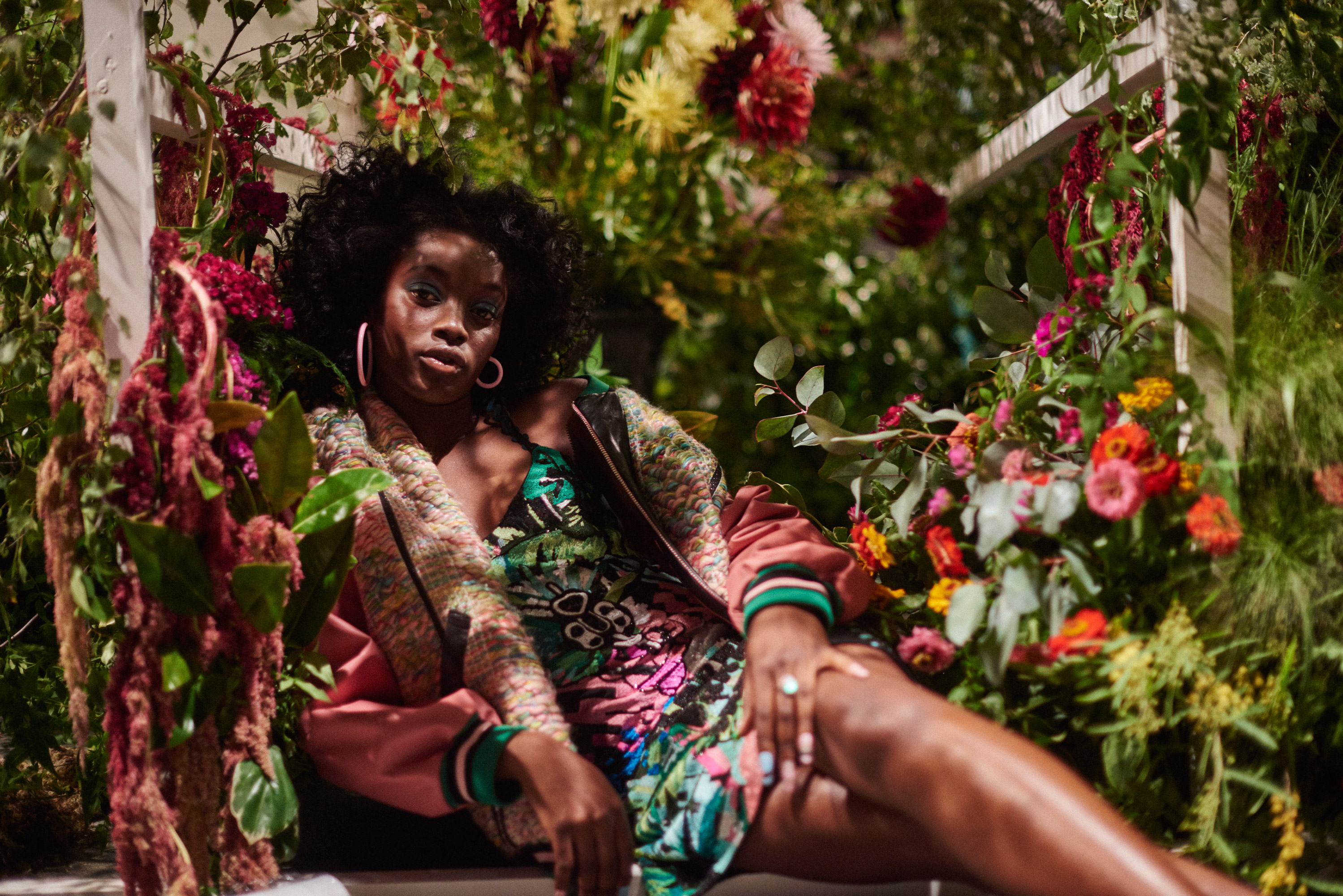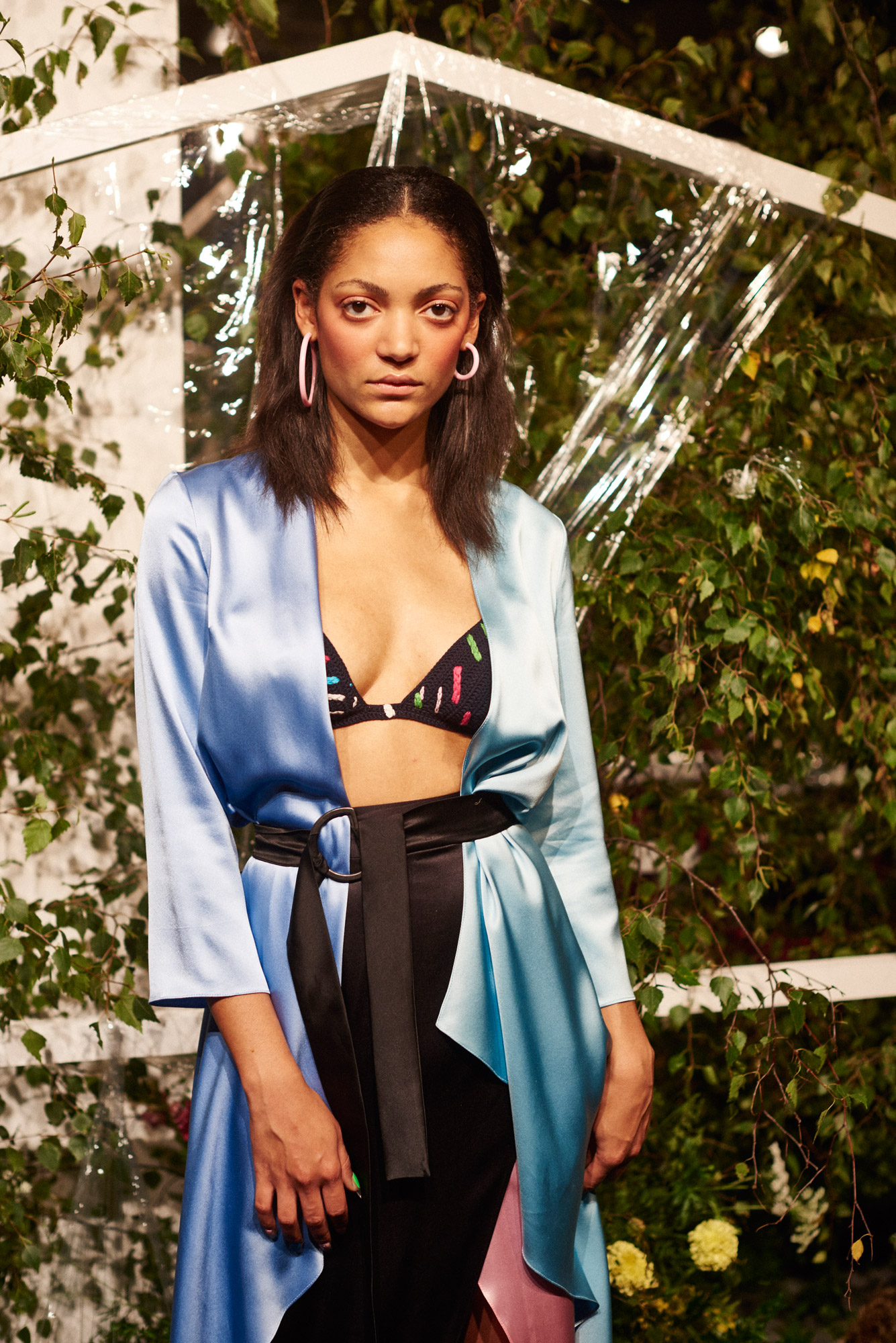 Nestled away from the busy streets of Chinatown was Roberta Einer's dream-like presentation, where she encapsulated the audience with a beautifully feminine collection worn by self-assured girls.
In a dark room, an industrial-style construction made from white wood covered in plastic with large, overgrown plants and flowers pouring out was placed in the middle, while girl gangs casually hung out around it. There was something about the way the girls were grouped together that made the collection stand out, some were sat legs crossed on the floor, others were dancing by themselves while others were chatting to one another, forming small groups. Einer's collection was primarily made up of fresh pastel greens, hard black PVC and delicate abstract prints. While Fashion Week has seen a barrage of romantic styling and feminine features, each designer has managed to capture a very specific mood. Einer's collection took the idea of femininity and strengthened it by adding elements of hardness; black and white stripes, structured black embroidery and thick-strapped black sandals with silver detailing.
Accompanying the collection was a dreamy soundtrack, orchestrating the model's movements in a slow fashion. Altogether, Einer's presentation really highlighted the beauty of the models, but also was the setting of a highly desirable collection.
Words by TJ