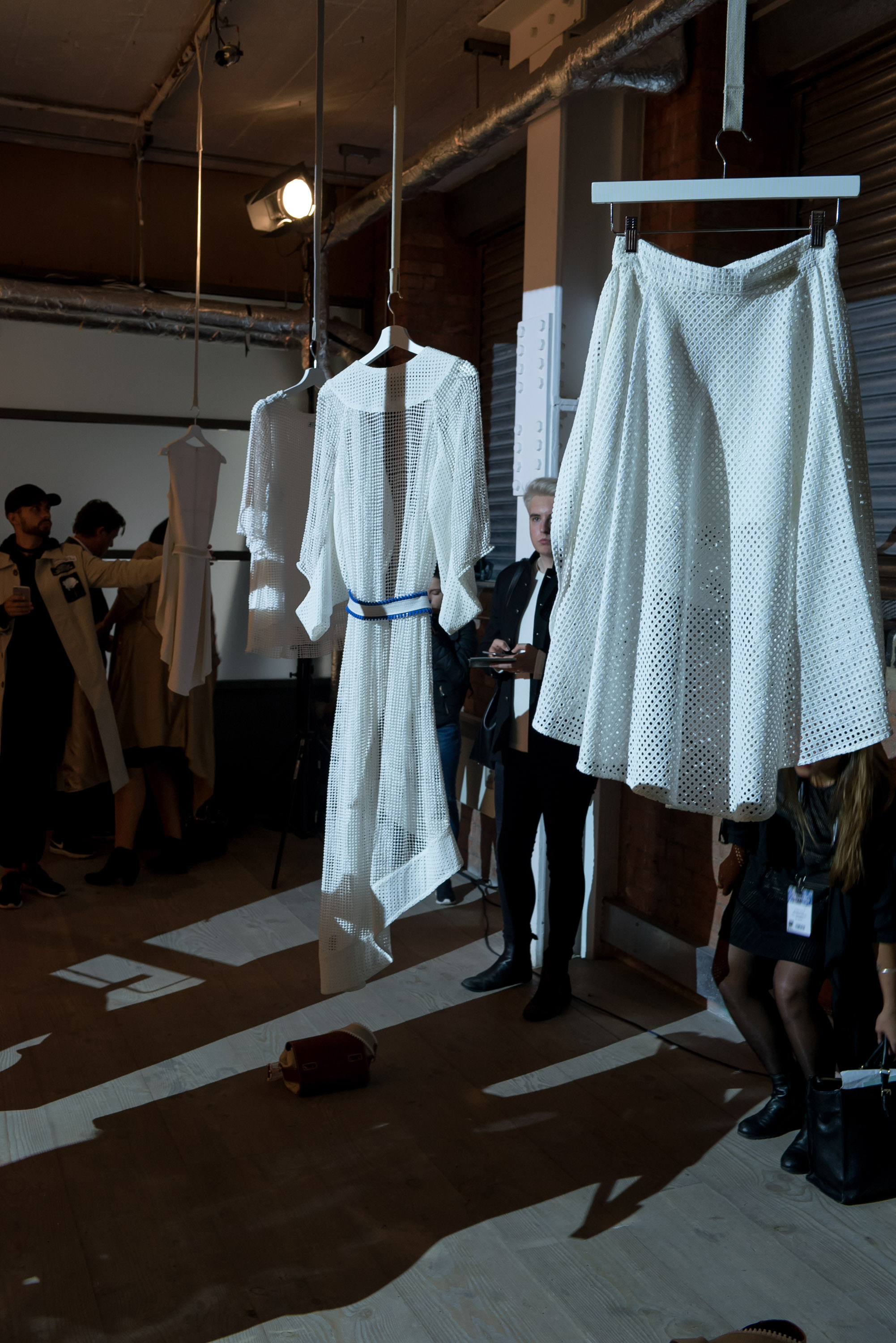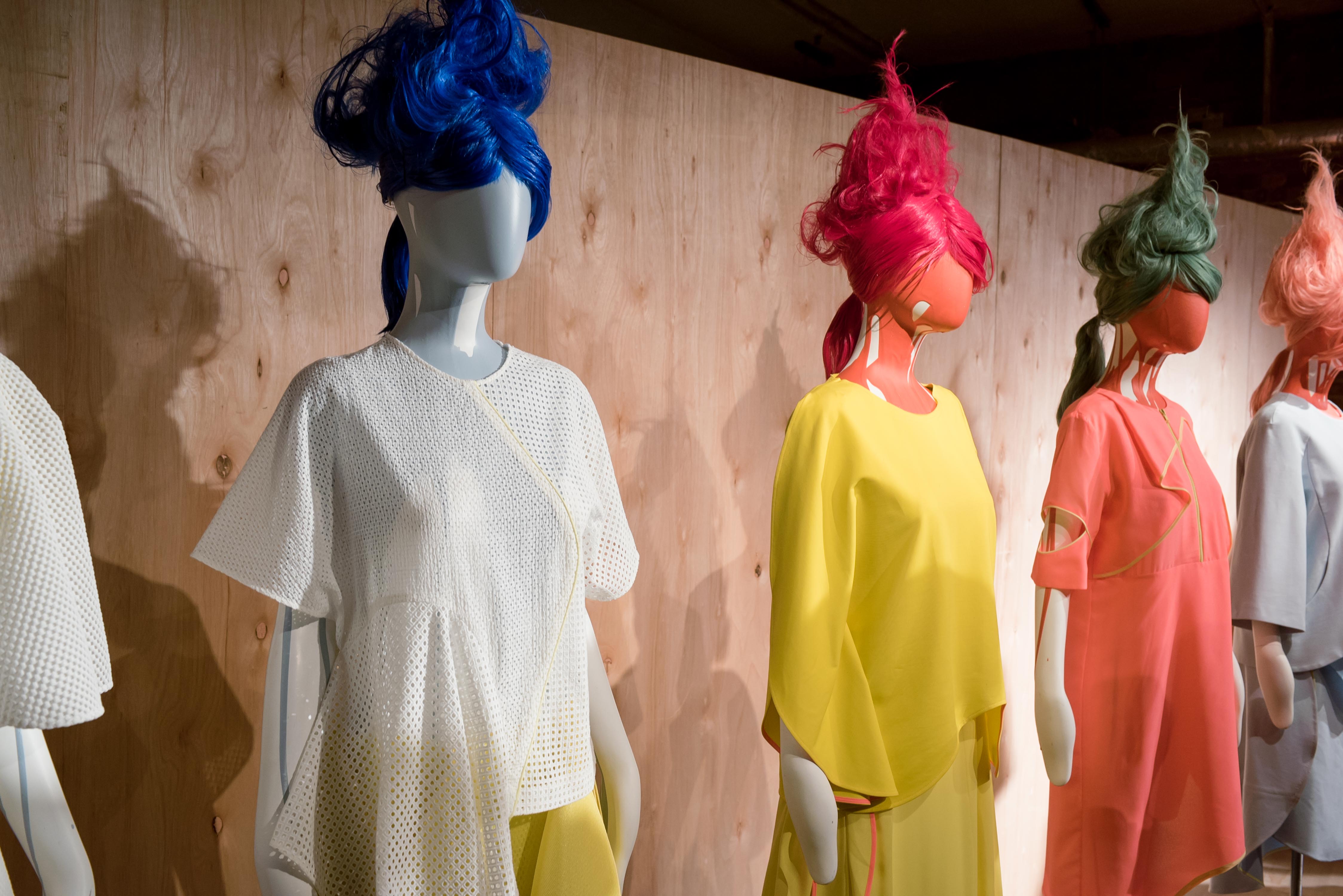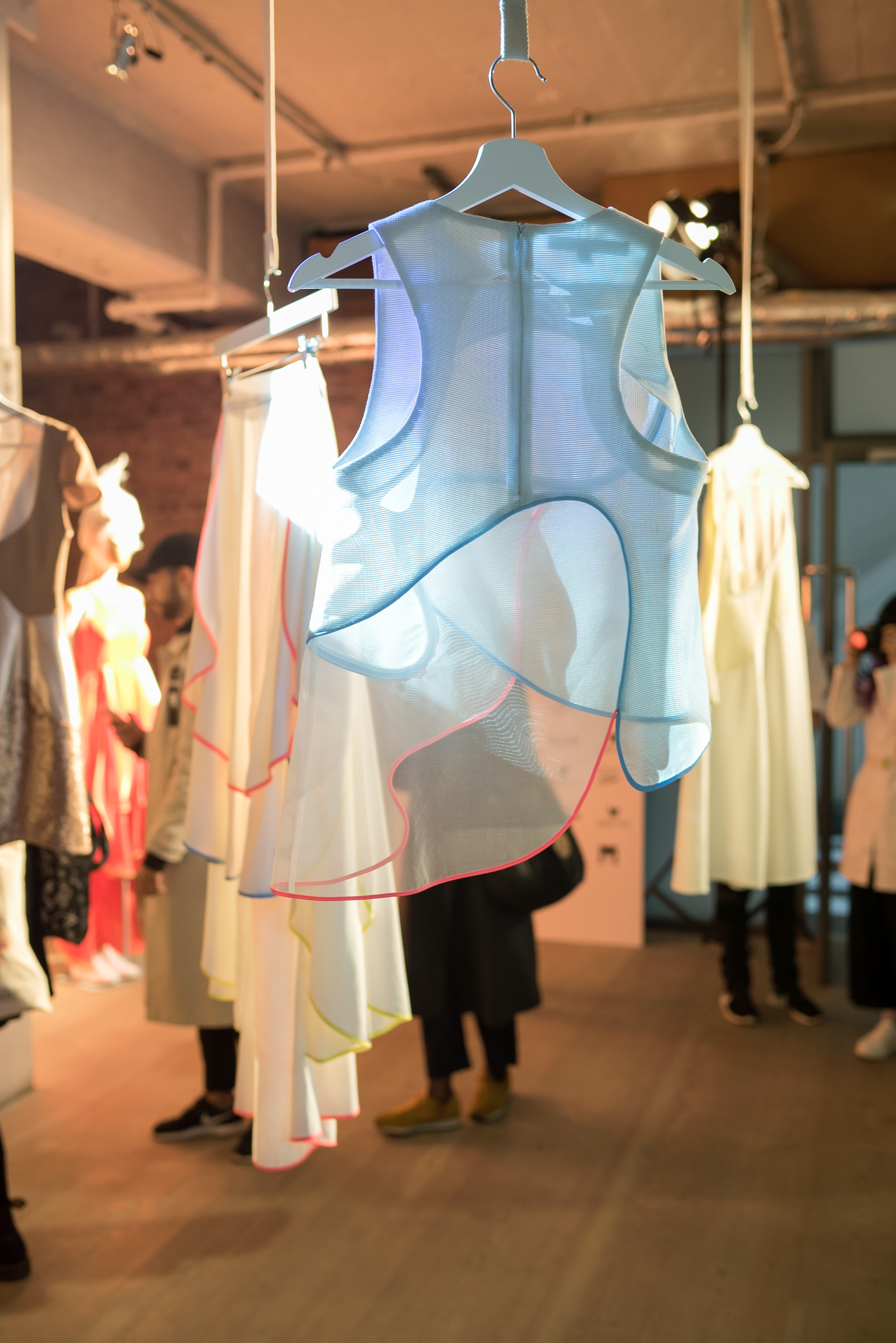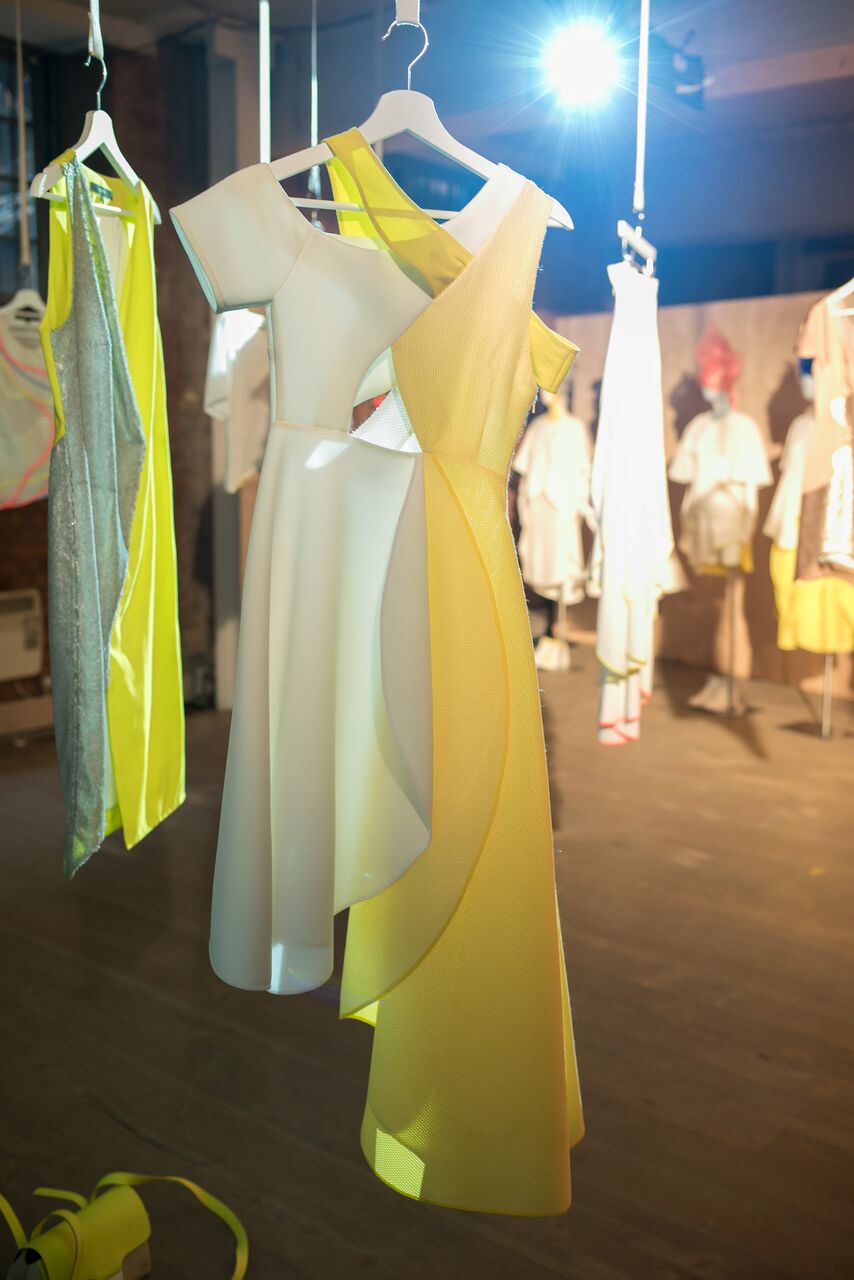 A curved line – a form which can be seen to mirror the shape of the female form, the softness of the body contour, the gentleness of the feminine aura, even the calming nature of femininity. Key aesthetics that Judy Wu chose to develop in her Spring/Summer 2017 'Feminine Strength' collection. The beauty of femininity is magnified, a representation of the empowering women found in our current ever increasing fragmented world.
Within a backroom underneath the on/off record store in Soho, guests were given the insight into a collection that positioned itself within both sportswear and minimalism aesthetics, with garments inspired by neo-futurist architecture and complex structures to enhance the female form within the garment and indeed represent the aesthetic of the female form itself. Contrasts laid heavily within the use of stronger materials such as neoprene and twill jersey, against the fluidity of organza and chiffon – one would see this as an idea of the strength of women on the outside, but the softness of femininity on the inside. Paneling and binding were created from a palette of white, aqua, neon lemon, fuchsia, coral and gold, tones that further enhanced the sportswear aesthetic, whilst also maintaining an empowerment of the femininity and a futurist representation of inner feminine strength.
Indeed, Wu's collection pays careful attention to the many characteristics that women represent and how these can be used to create an image of feminine strength that is key to the 21st century woman of today.
Words by Jasmine Banbury
Images by Andrew Gough