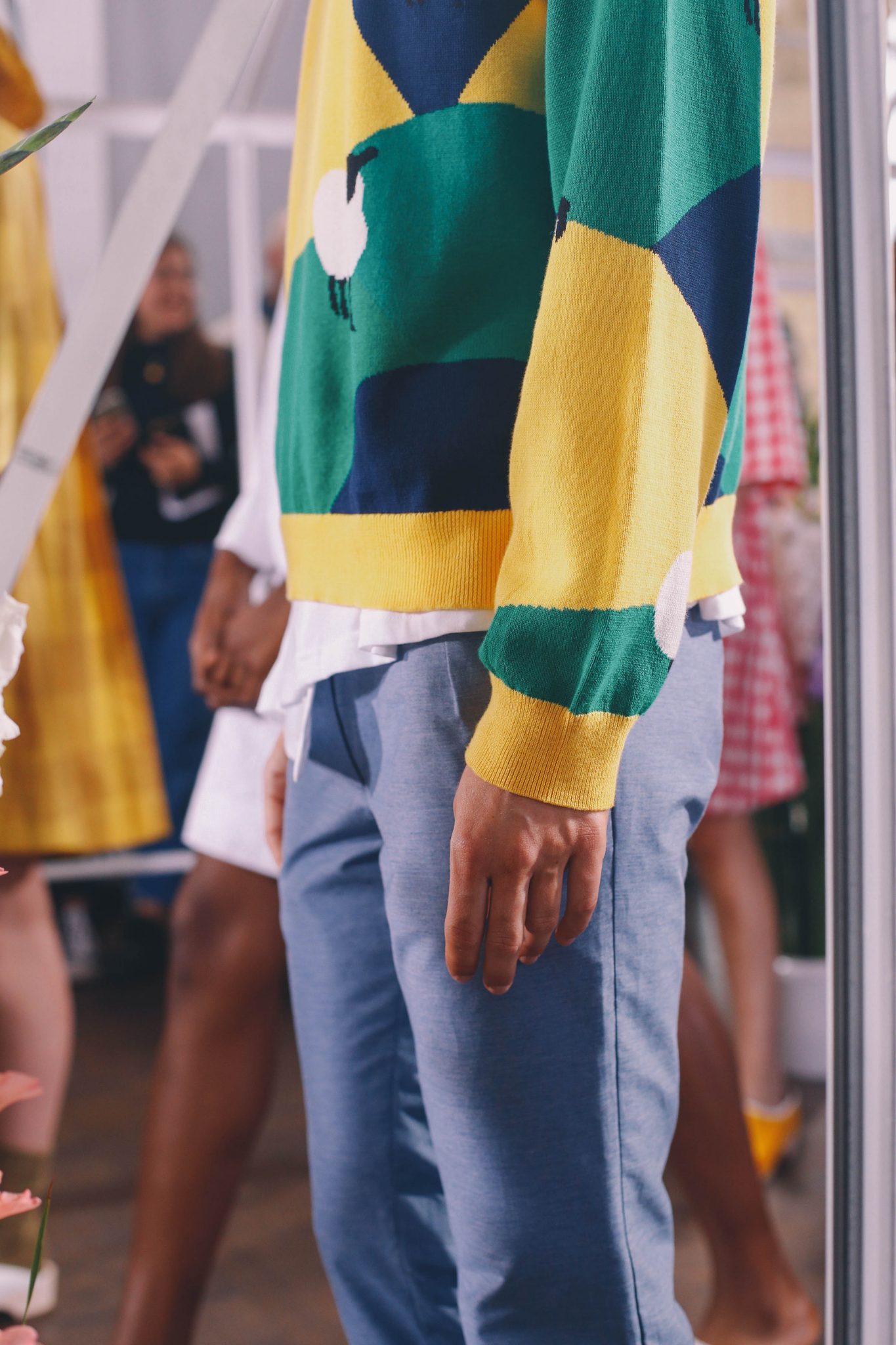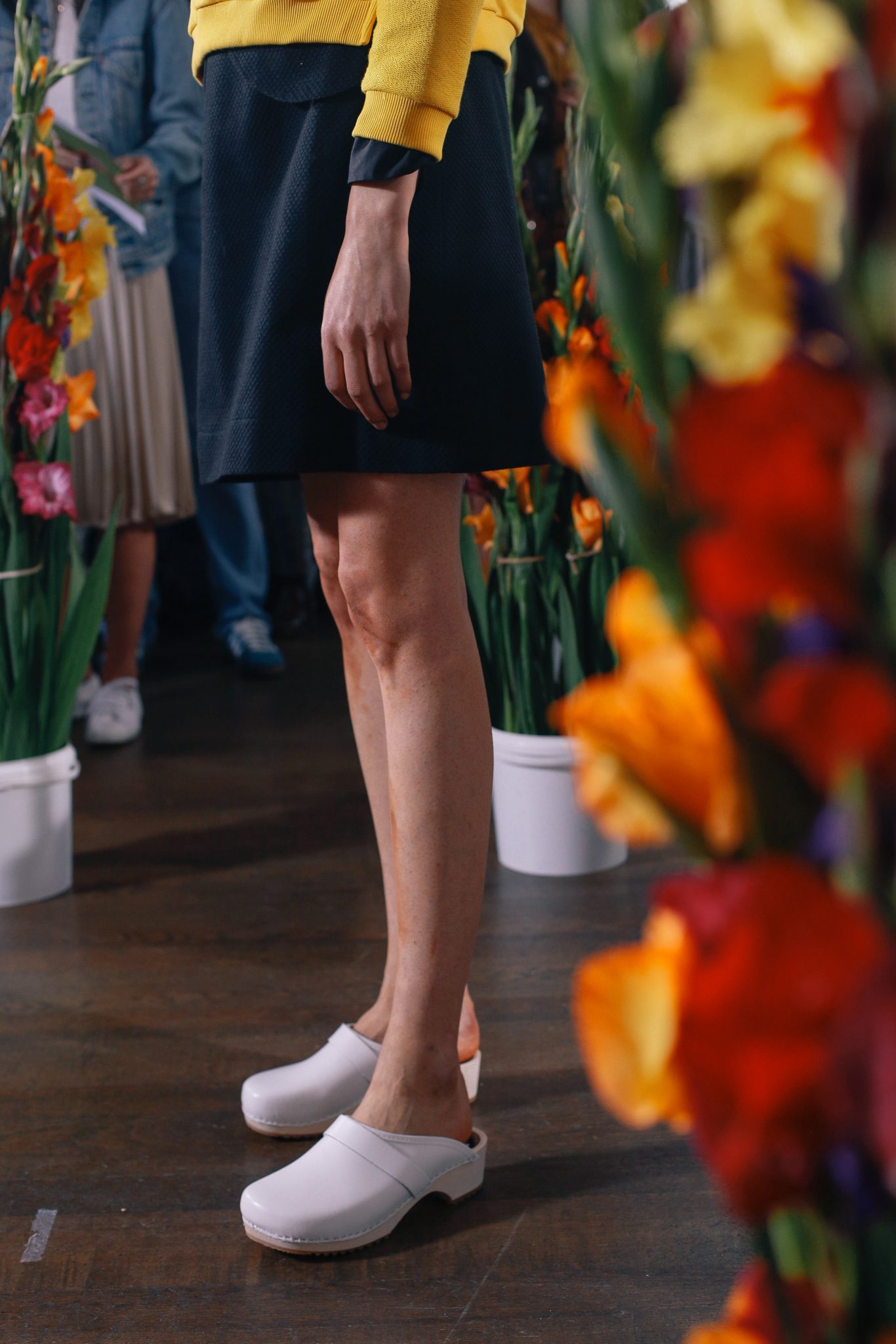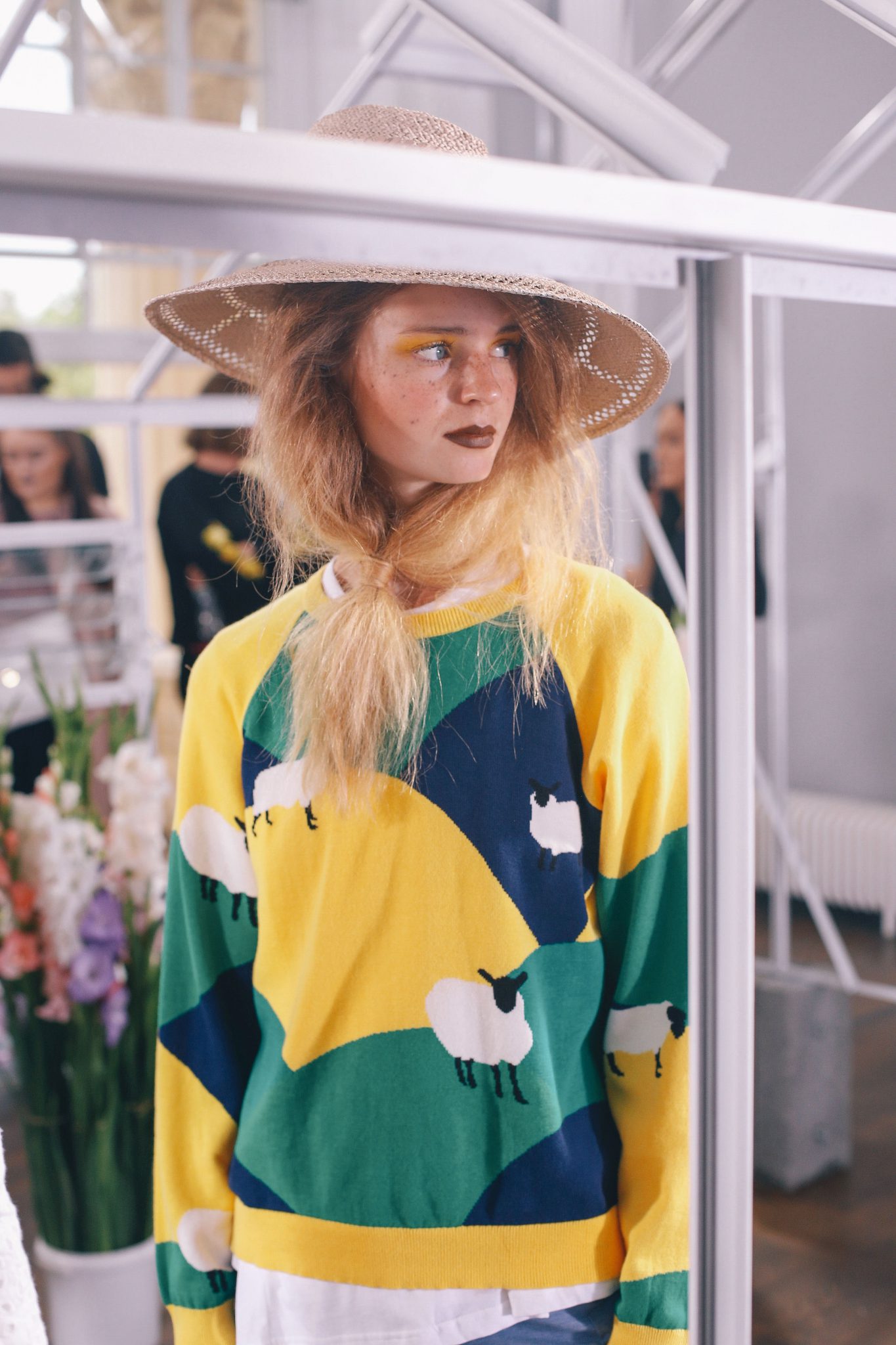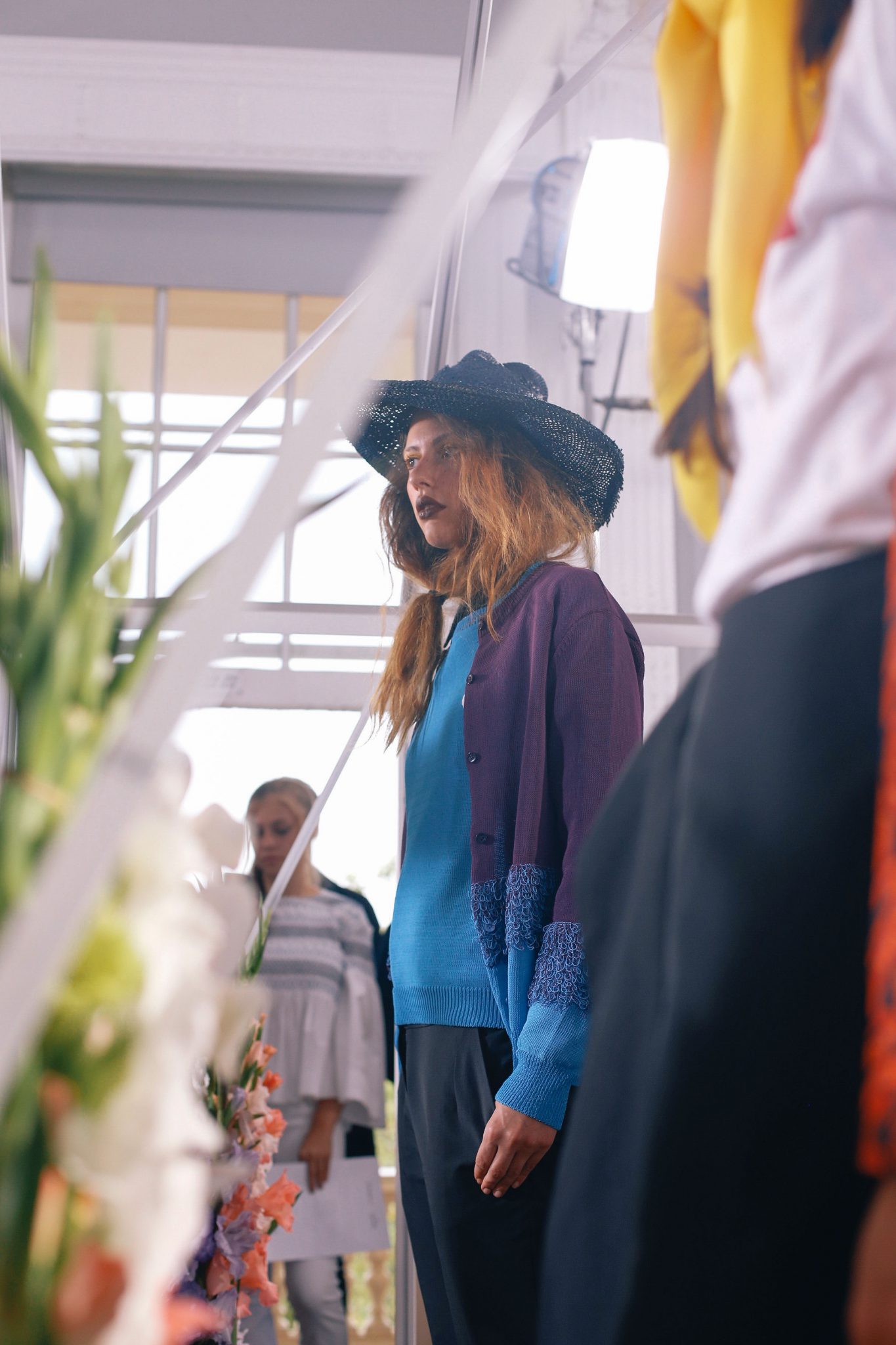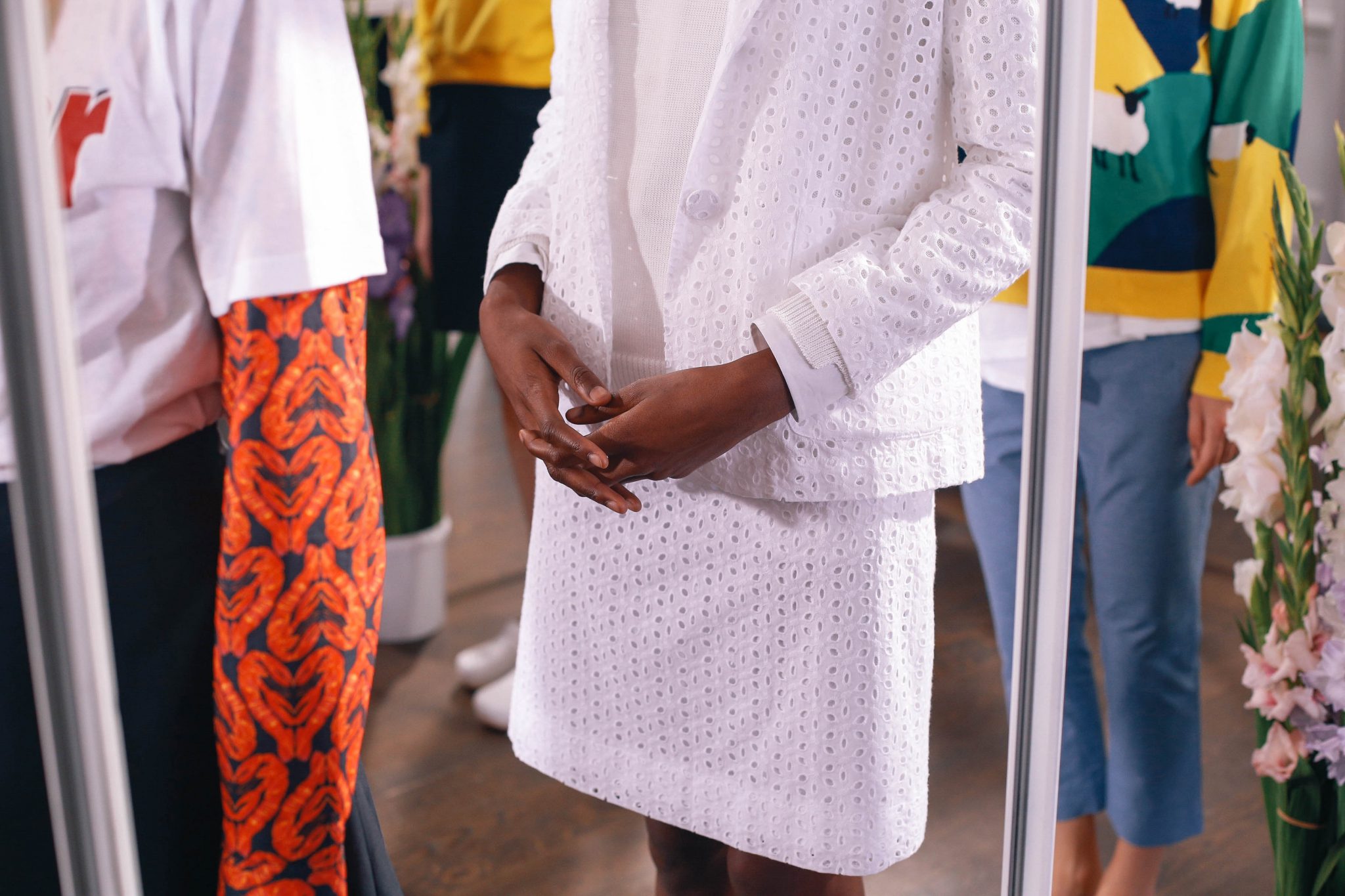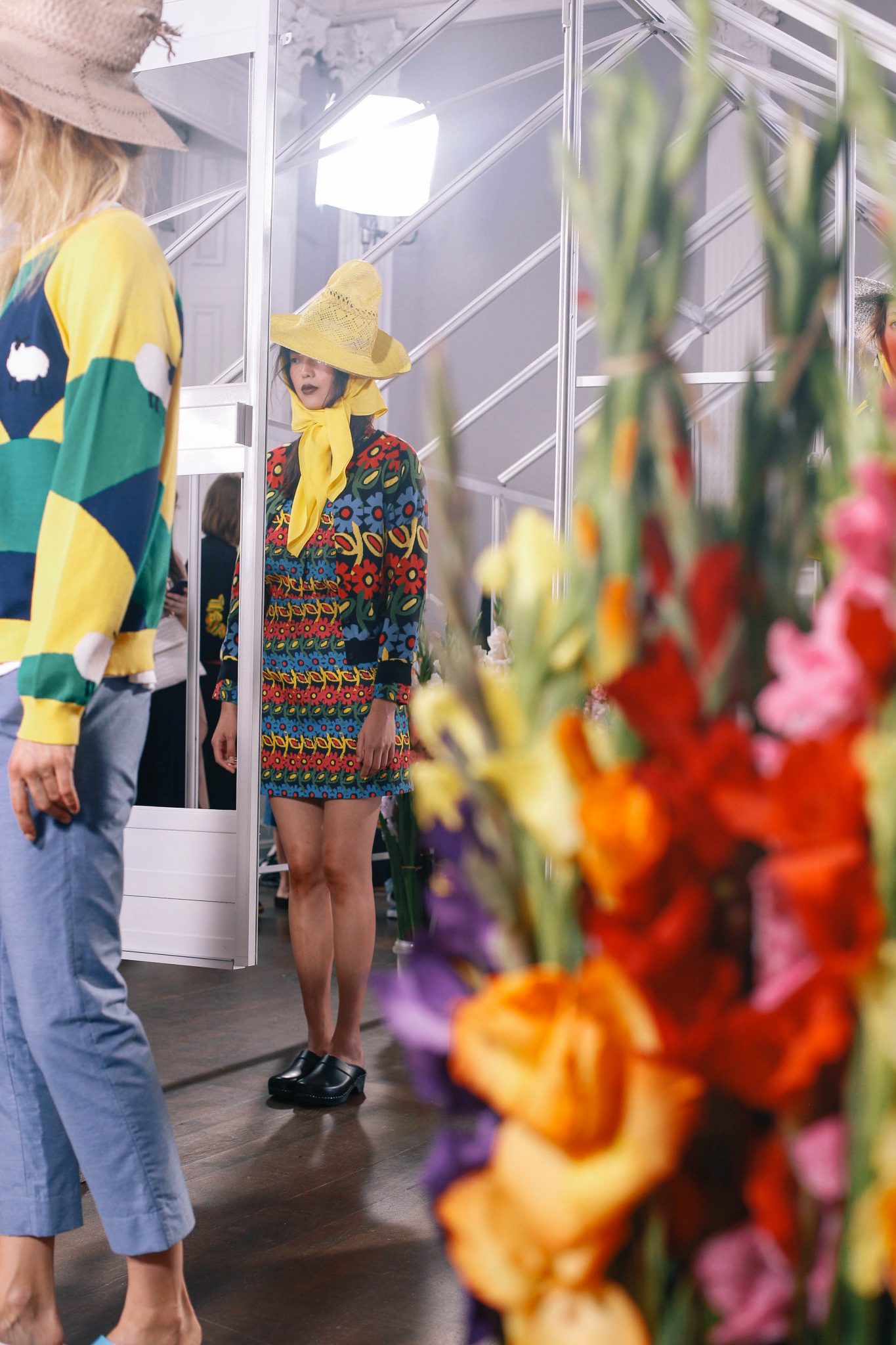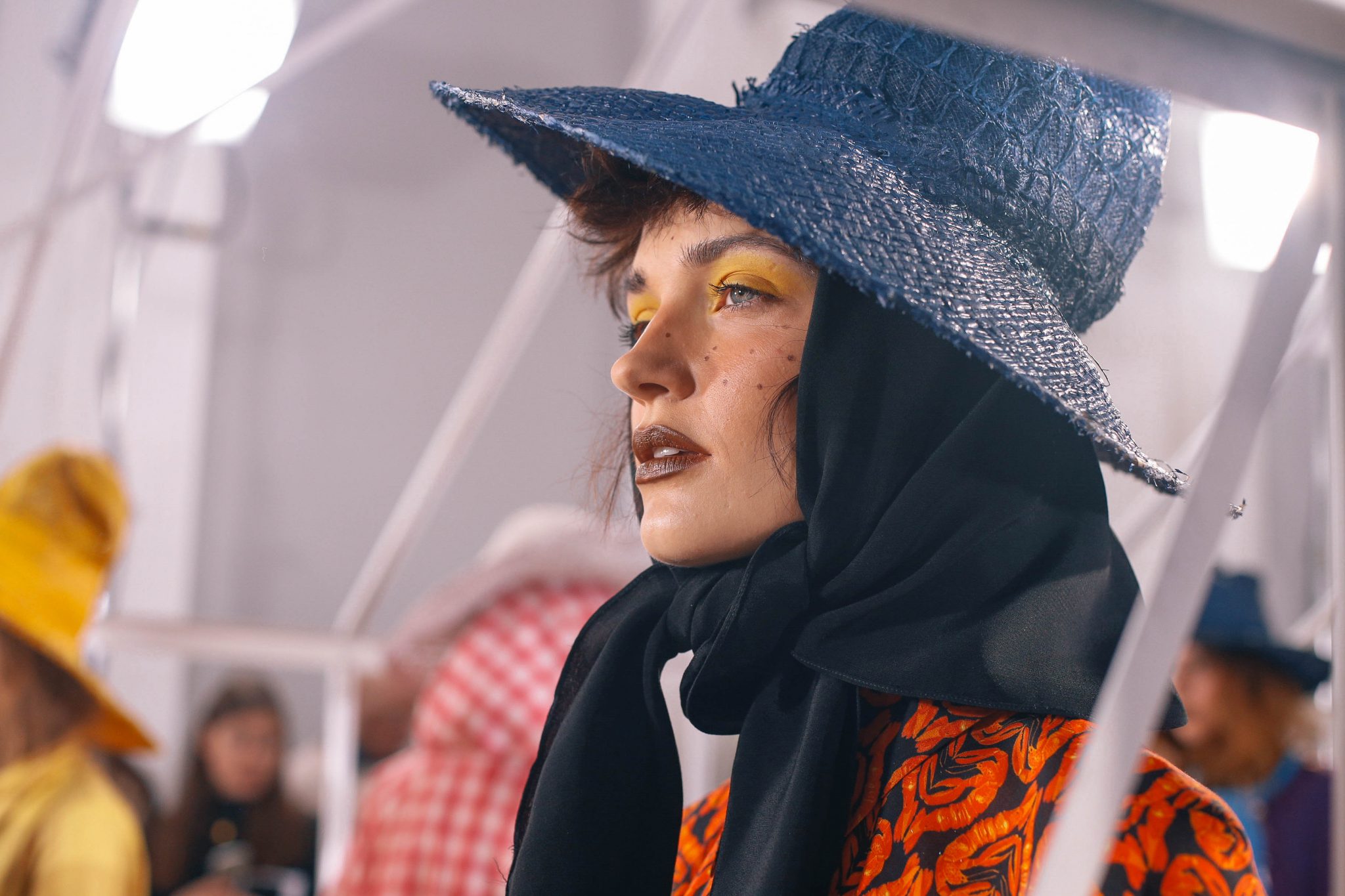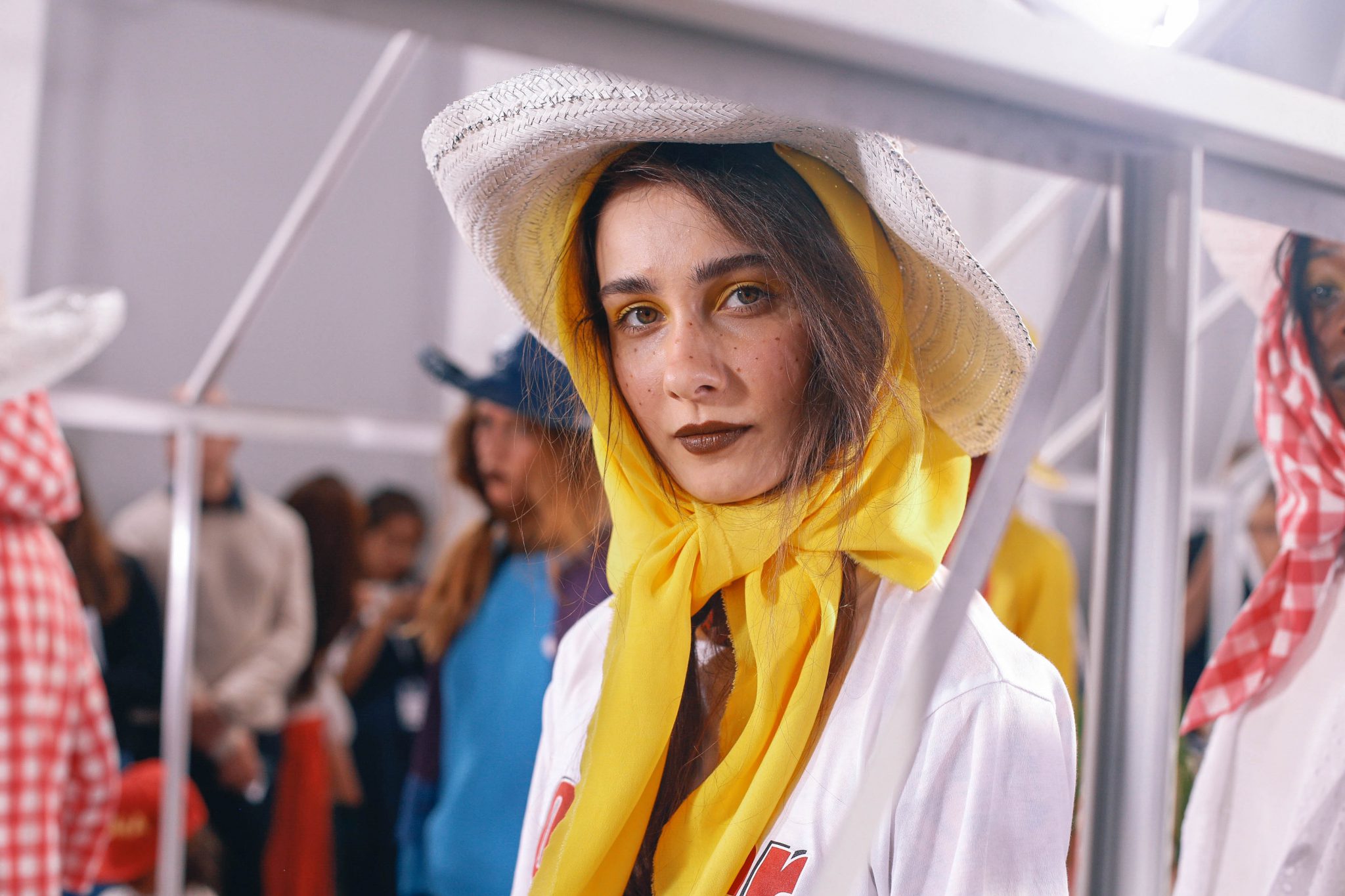 Peter Jensen's S/S17 collection was a traditional nod to the warmer seasons; fresh, clean and somewhat minimal. Set in an abstract greenhouse  in the ICA's Carlton Terrace House, it was the perfect setting for Jensen's collection.
As bright natural light flooded the room, models swayed inside the white greenhouse placed strategically in the centre of the room, the audience were then able to observe the models from all around. The entrance to the greenhouse was lined with beautiful flowers, with the bright greens, purples, pinks and yellows contrasting the clean white lines of the greenhouse and the open walls that surround it.
Jensen's collection played a clear homage to a classic English country-side style, with his use of headscarfs, gingham prints and high, structured straw hats while injecting a sense of modernism using clogs in simple primary colours. It was somewhat difficult to pinpoint exactly what the message in Jensen's collection was, as each look was contrast to the previous. While some looks comprised of a blazer and mid-length A-line skirt, other looks were far more casual, with slouchy yellow and green jumpers hung loosely on the hip while clean white shirts poked out of the front.
Jensen's collection was a statement for the traditional summer, paying homage to the English country-side and traditional aristocratic dress. The construction of the presentation was beautiful, with the classic building complementing the overall aesthetic of the collection.
Words By TJ Sidhu
Images by Ieva Lasmane