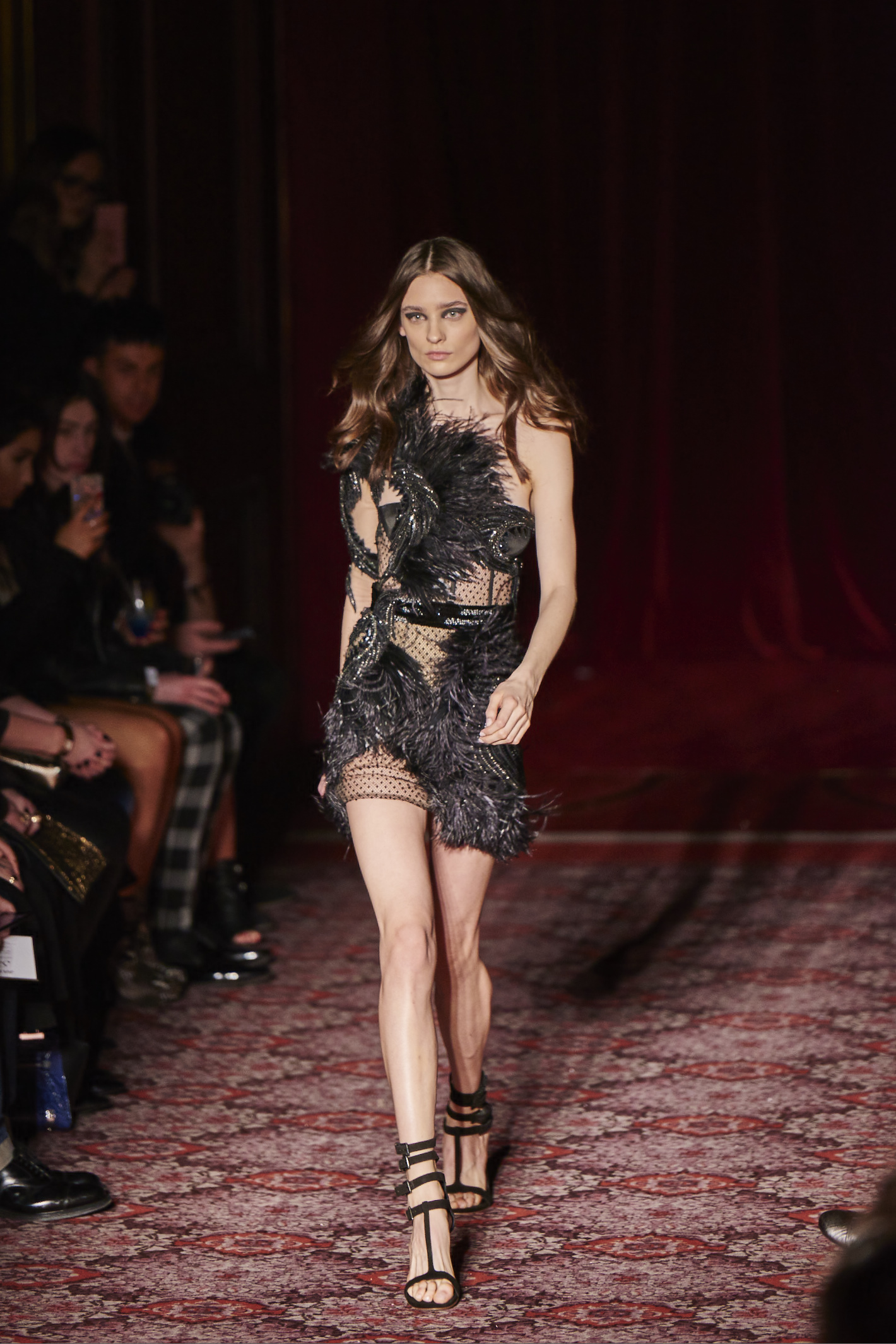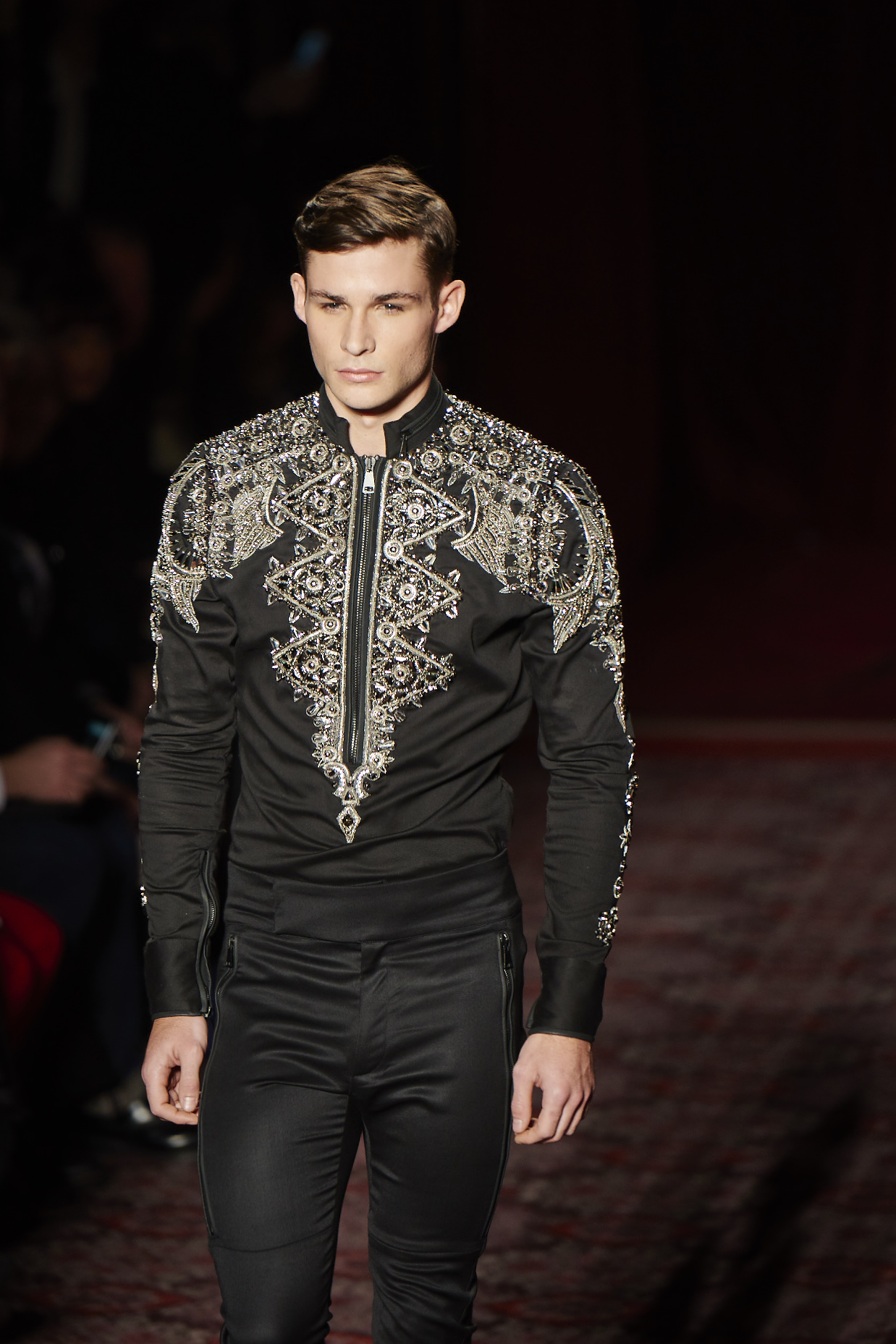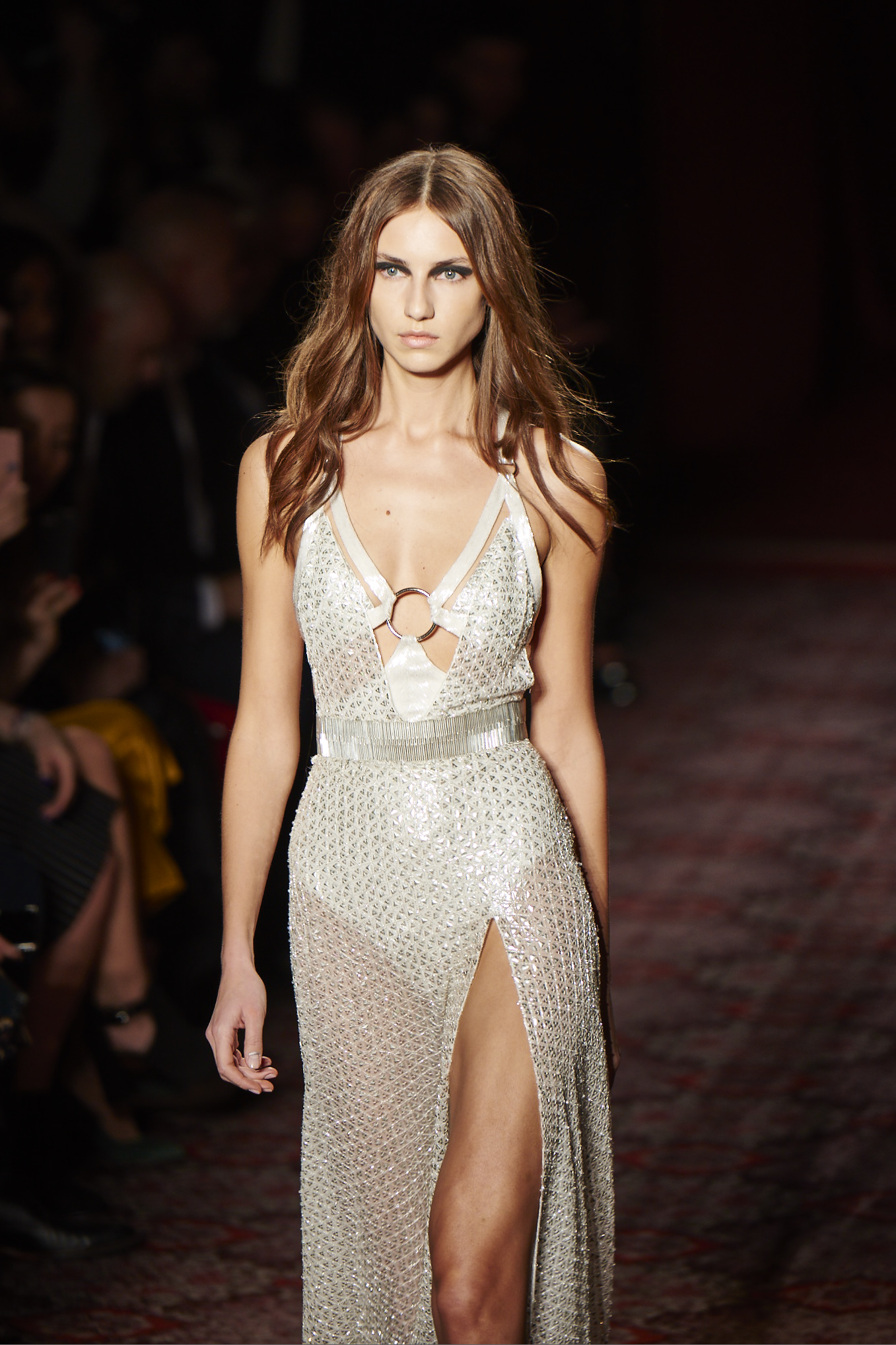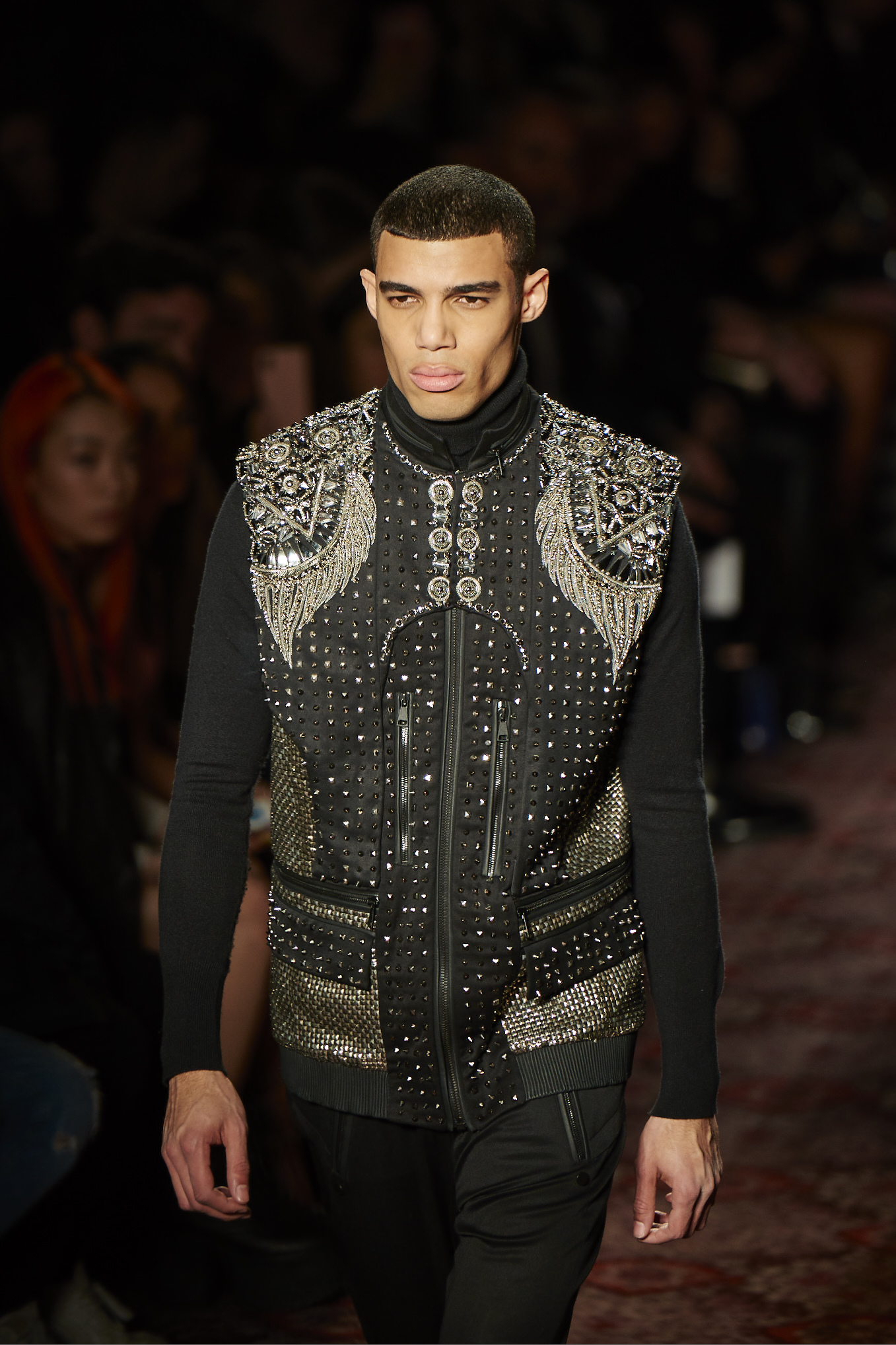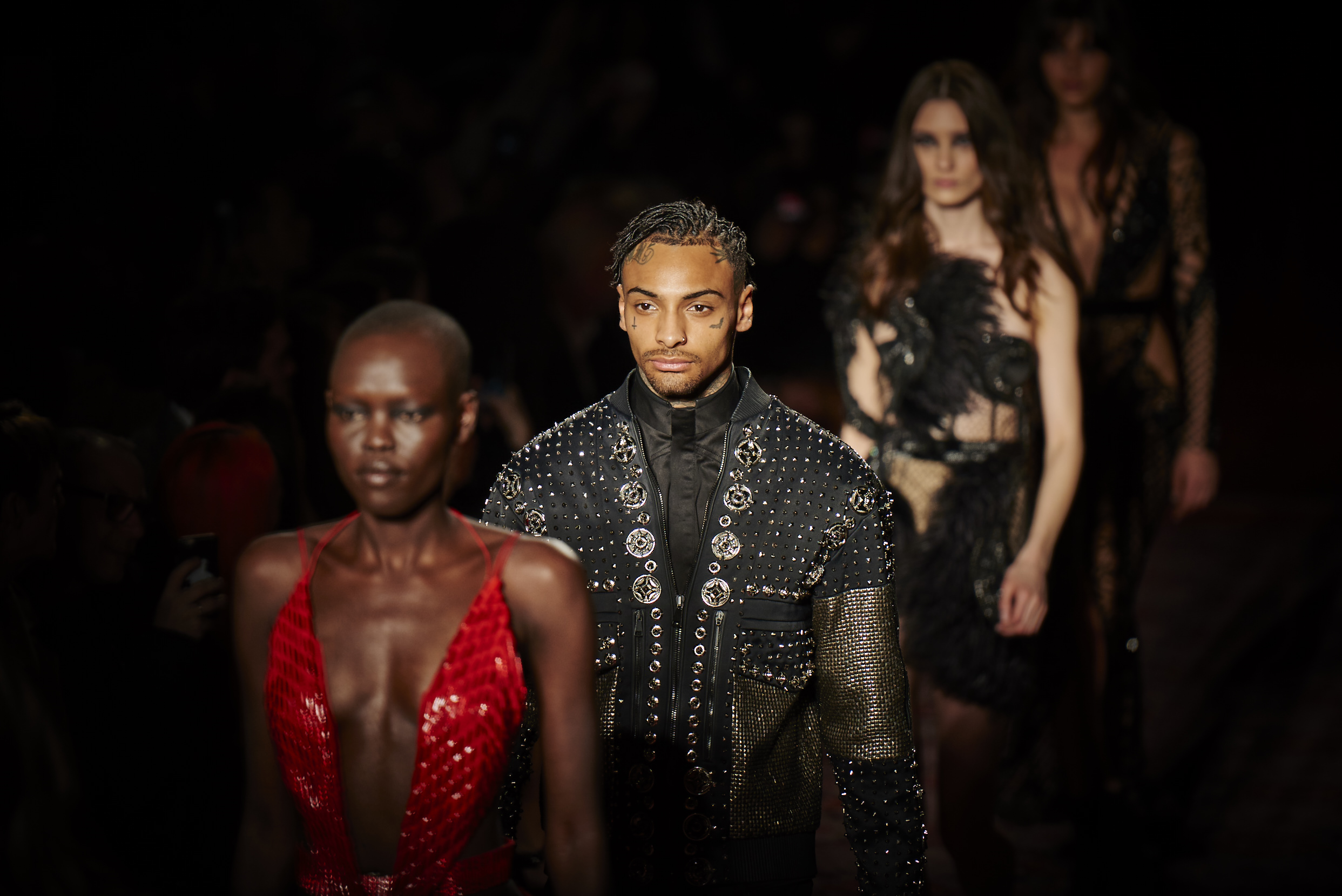 Anticipation built as the crowds began to flood into the elaborate entrance hall and up the grand staircases, awaiting their turn to enter one of the main rooms. The venue, Goldsmiths Hall was well chosen as it aligned perfectly with the glamour of Julien Macdonald's collection.
A layer of voices created a buzz as people found their seats and caught up with old friends. Many clamoured for their phones and cameras upon entering, eager to capture their settings and remember the moment.
A warm and friendly atmosphere filled the room, amplified by the high tempo music which was brought to a sudden halt. This signalled the show was due to begin. You could hear the photographer's voices shouting above the crowd asking everyone clear the runway, desperate to create the perfect setting for their photographs.
The models captivated the room as they emerged one by one from backstage, each of them adorned in an array of glistening pieces. Teasing us with a brief glimpse of the intricacy of the hand sewn embellishment as each model glided past, the fringing and light fabrics accentuating the movement in their wake. From fitting shapes and a refined but bold colour palette contributed to the drama of the high impact collection. Most of the models donned tousled hair and deep black eyeshadow offering a rocky edge to Julien's signature glamour.
This edge was continued through into the menswear, each of the male models dressed in black, the shapes of the pieces varied dramatically to the womenswear, with desirable urban influences seeping in to join the with tailoring through the hooded jumpers and bomber jackets, each one heavily embellished.
The show closed beautifully, with each of one of the models returning in unison, reinstating the glamour of the show as a collective. Julien Macdonald concluded the show with a lighthearted, playful stroll down the runway with renowned model Winnie Harlow, laughing and joking like old friends they embraced at the end, reconfirming the friendly atmosphere in the room.
Photography by: Robert Parfitt
Words by: April Edgar