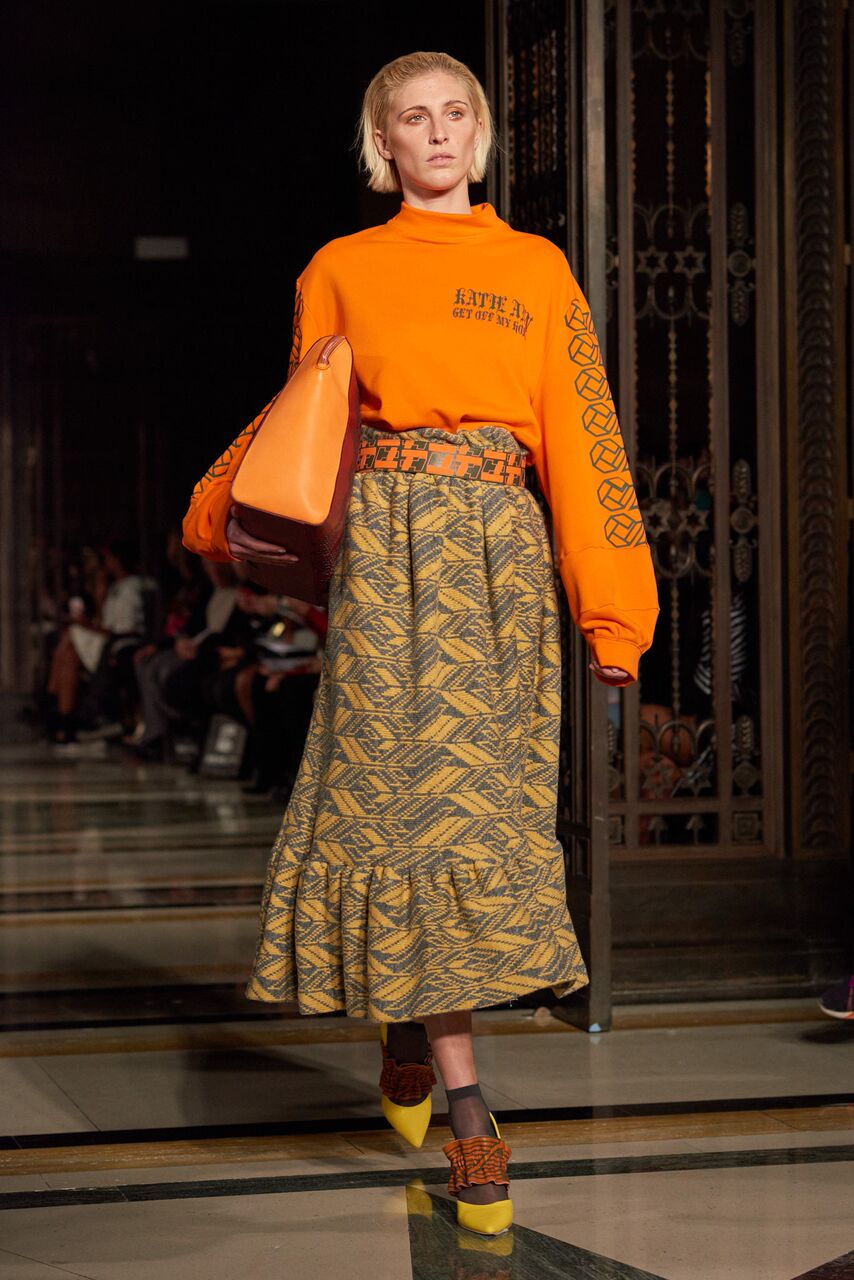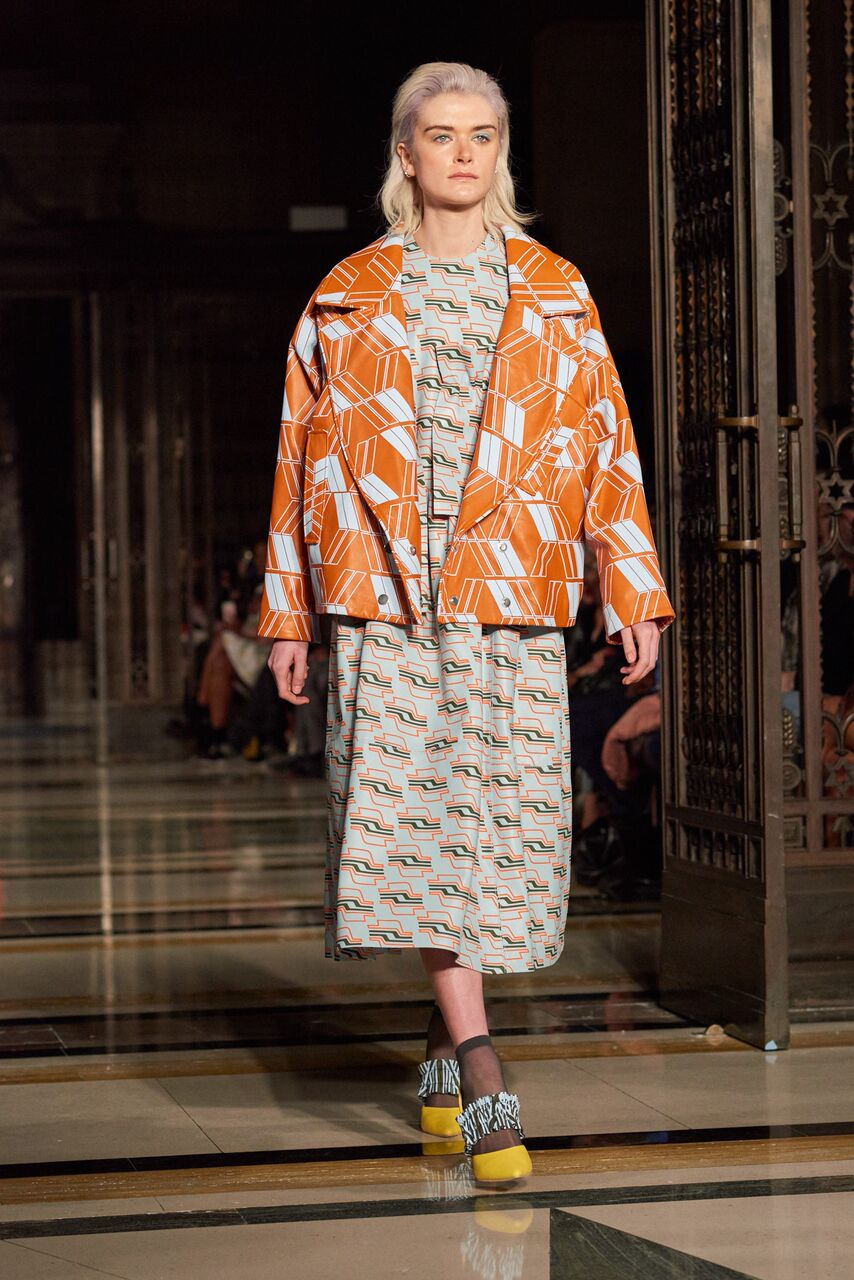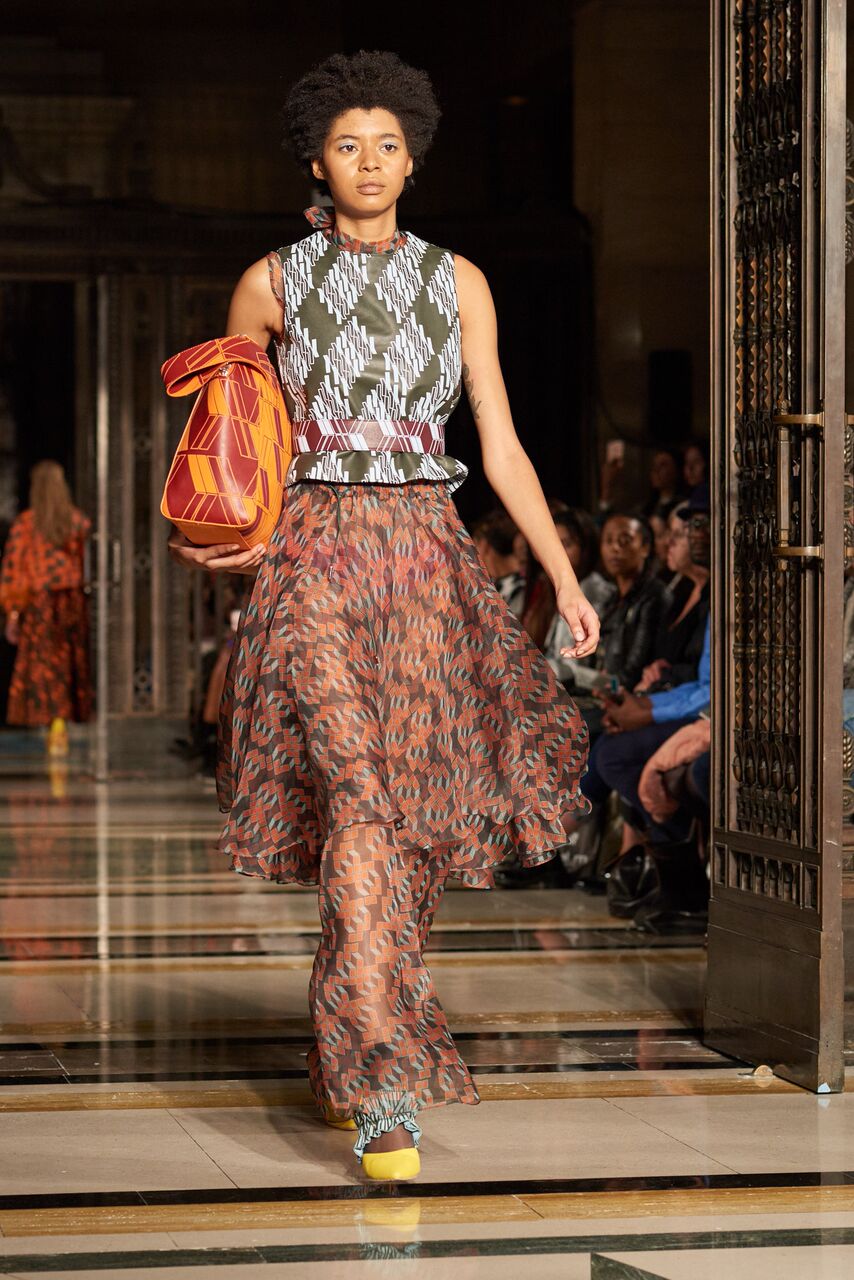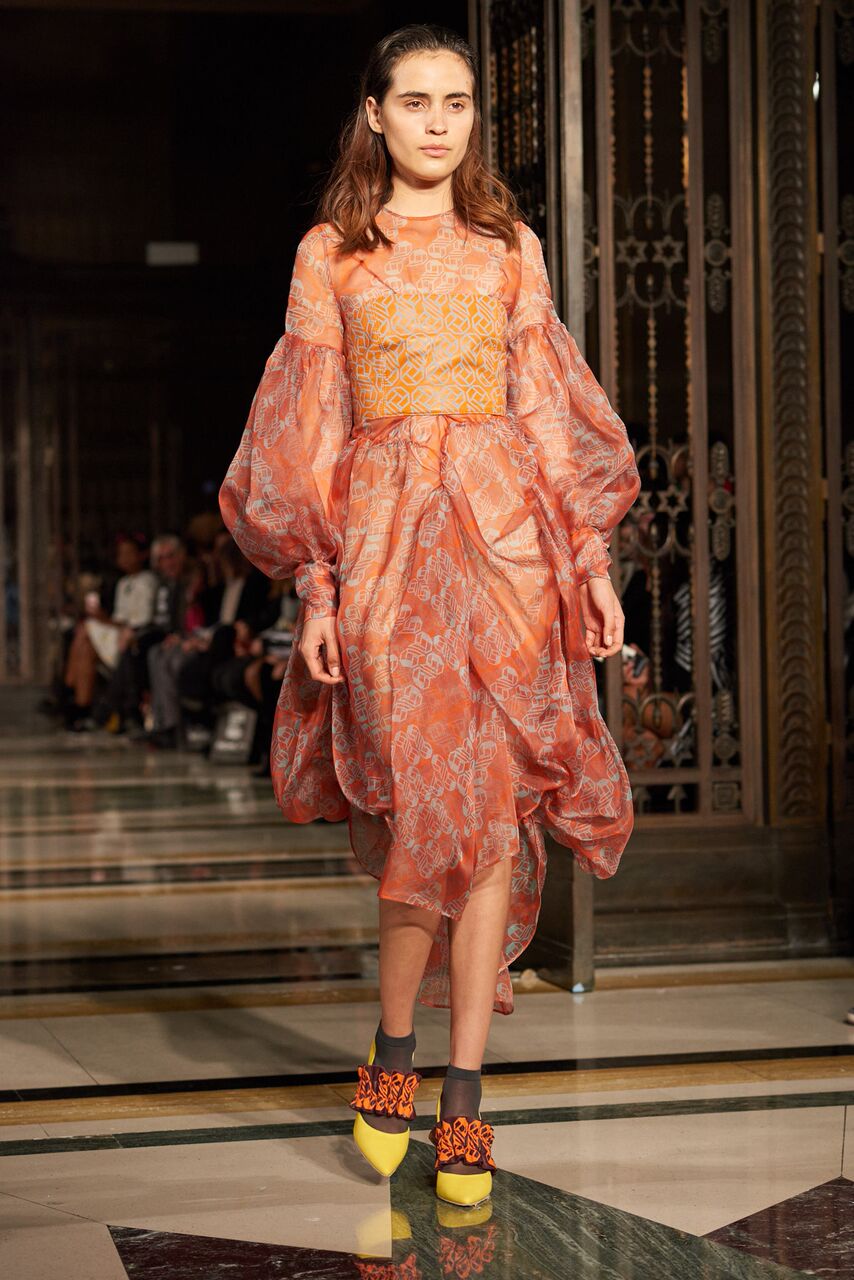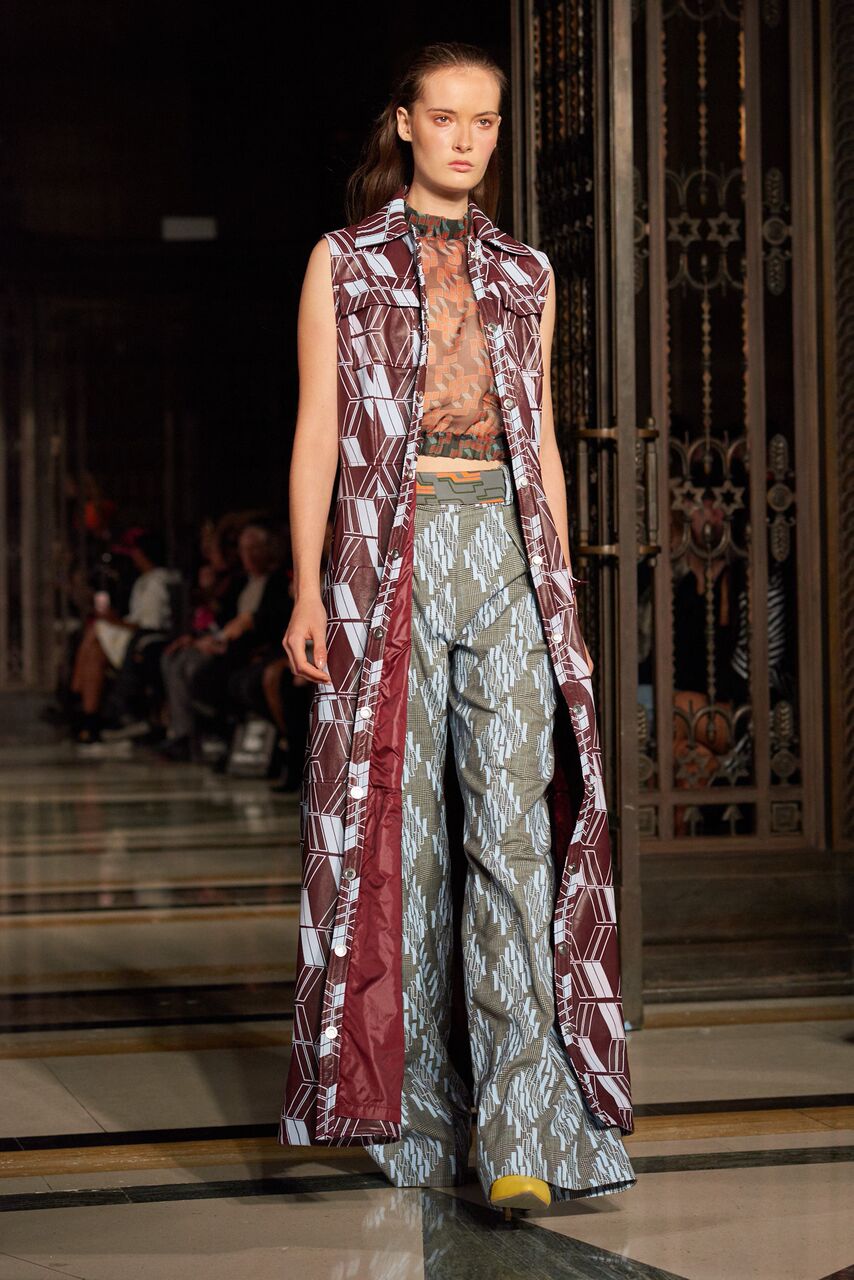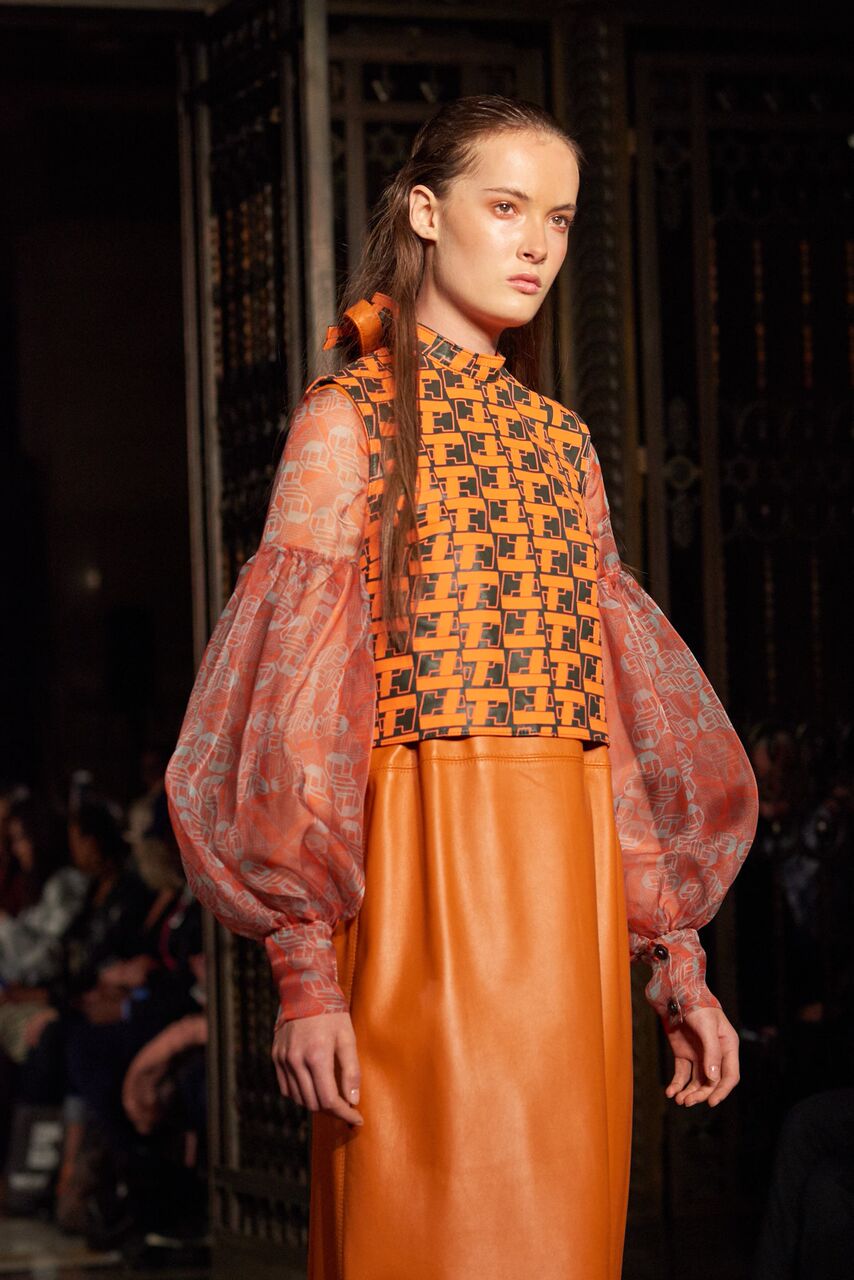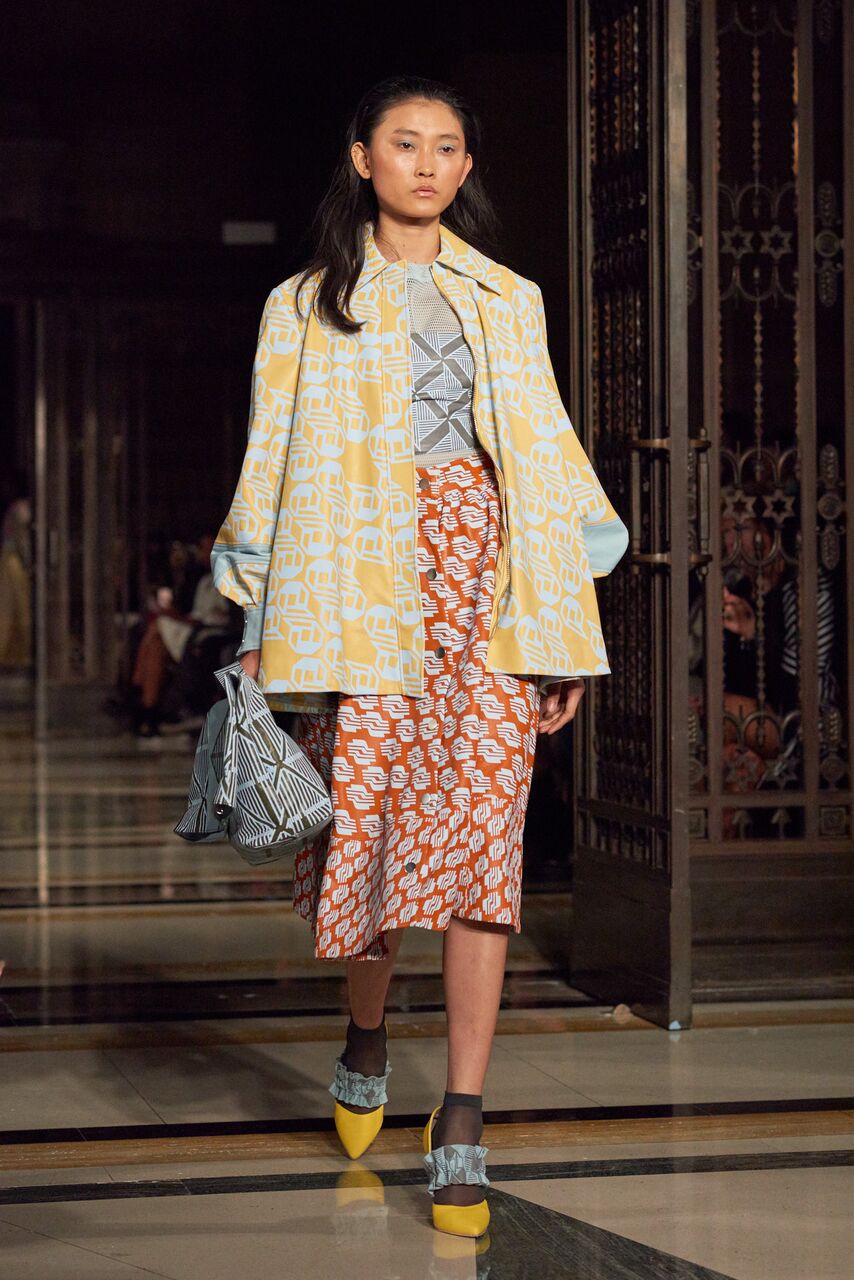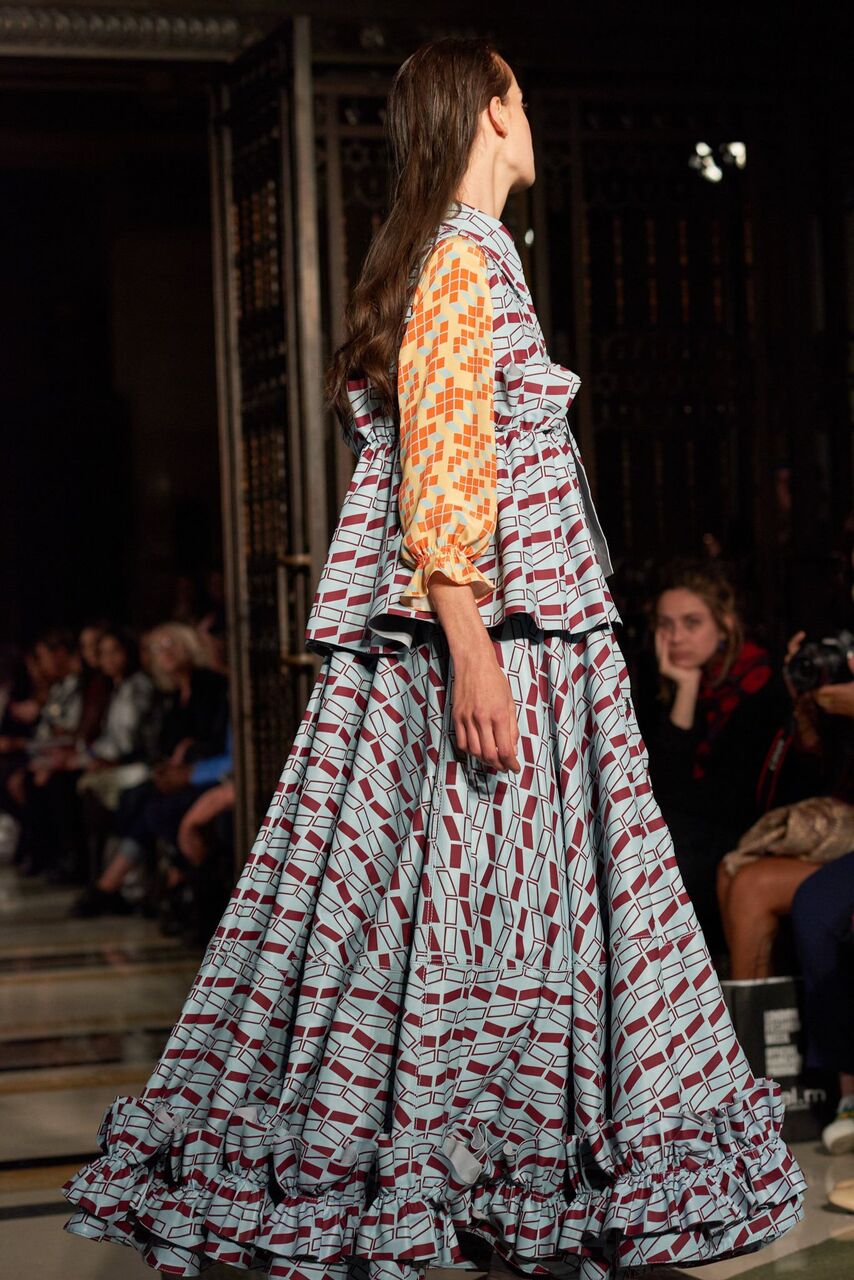 Katie Ann McGuigan's models stormed the runway in bright prints and clashing colours in her latest Spring Summer collection. The lights came up, the first beat hit and the models were out.
McGuigan's prints have a definite obsessive aesthetic and hold an iconic signature to the brand. With almost a dozen different prints, you were instantly drawn to each of these. Her focused palate was entirely consuming with highlights of baby blues paired with bright oranges, as well as tones of yellow, green and burgundy. Each graphic print was made up of strong concise lines.  Having drawn her inspiration from photographers whom capture youth, her considered translation from photos to print provided depth through a modern and graphic interpretation.Looks were well broken up with chunky bands of colour and beautifully crafted oversized clutch bags. These were entirely fitting with the tatseful aesthetic of the collection.
McGuigan's sculptural silhouettes provided the perfect balance for the dominating prints. Volume was well placed and considered through clusters of ruffles, peplum shapes and soft draping balloon sleeves. Both in a heavy leather and light organza. McGuigan bravely took to combining two very dissimilar materials and created, not only respective style, but also a harmonious assortment throughout the collection. With the layering and ruffling of organza, and laser cut details in the leather, an element of fluidity was maintained in each look as the models paraded down the catwalk. 
Words: Maz Smith
Images: Andrew Gough