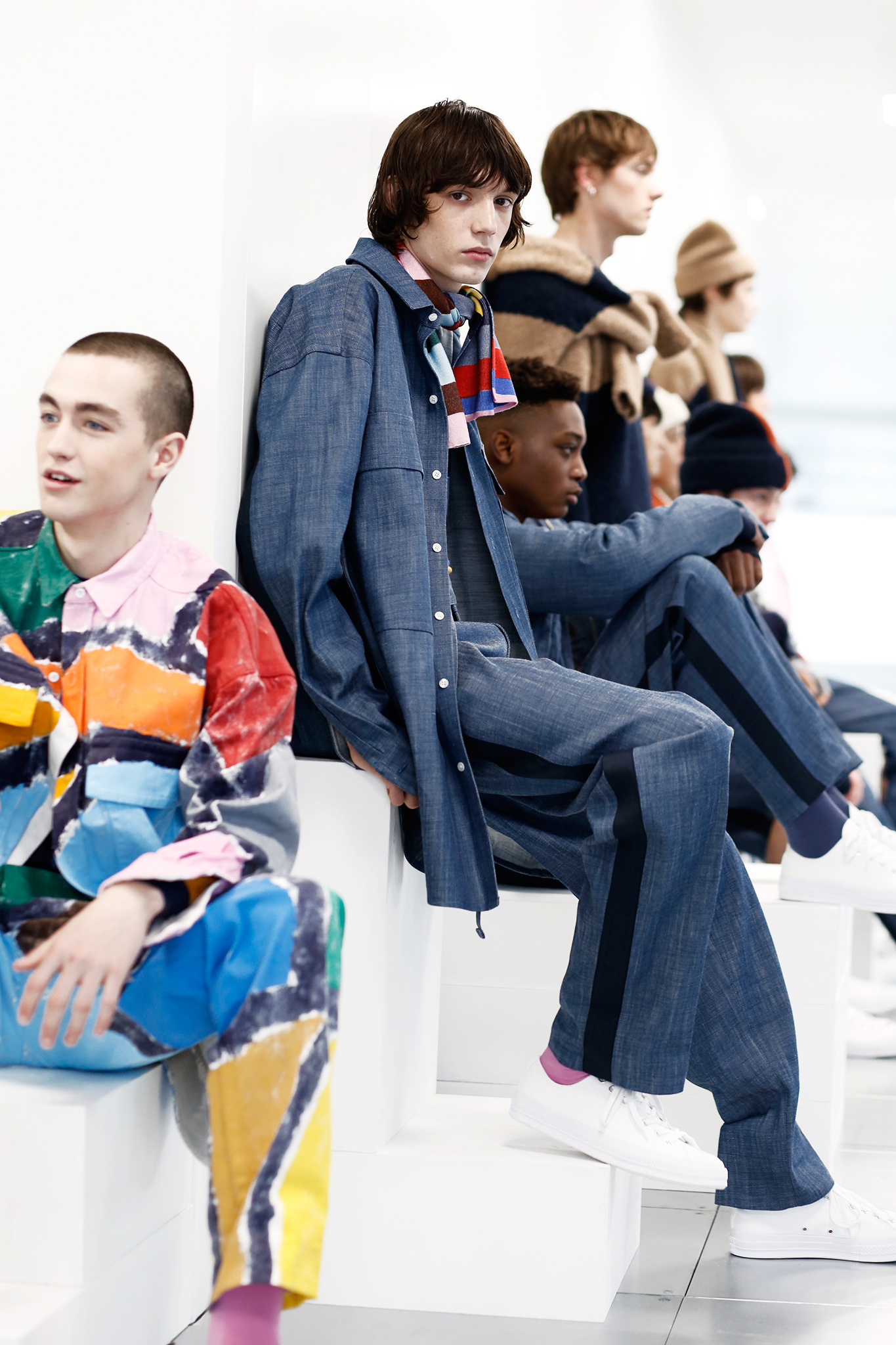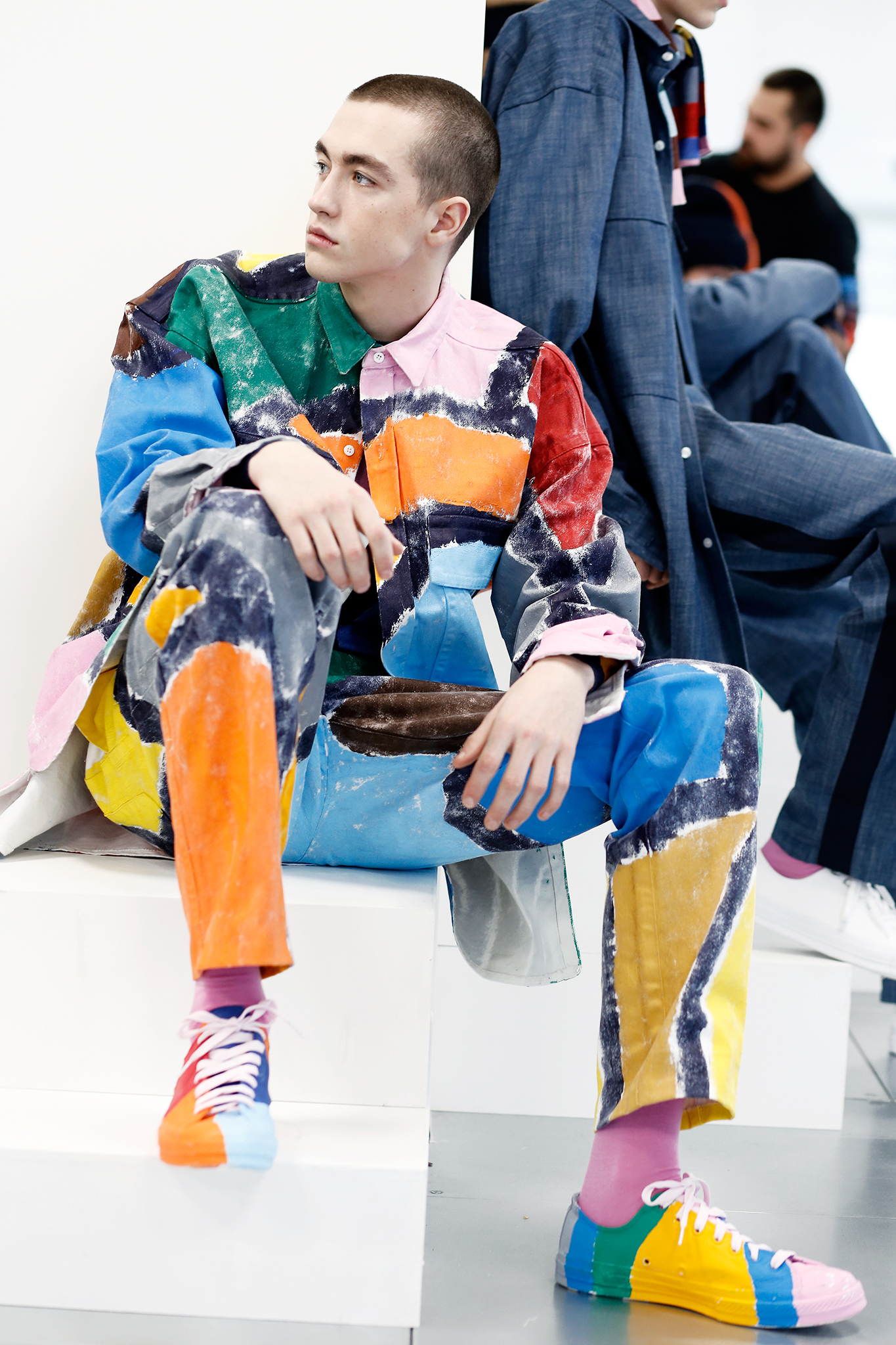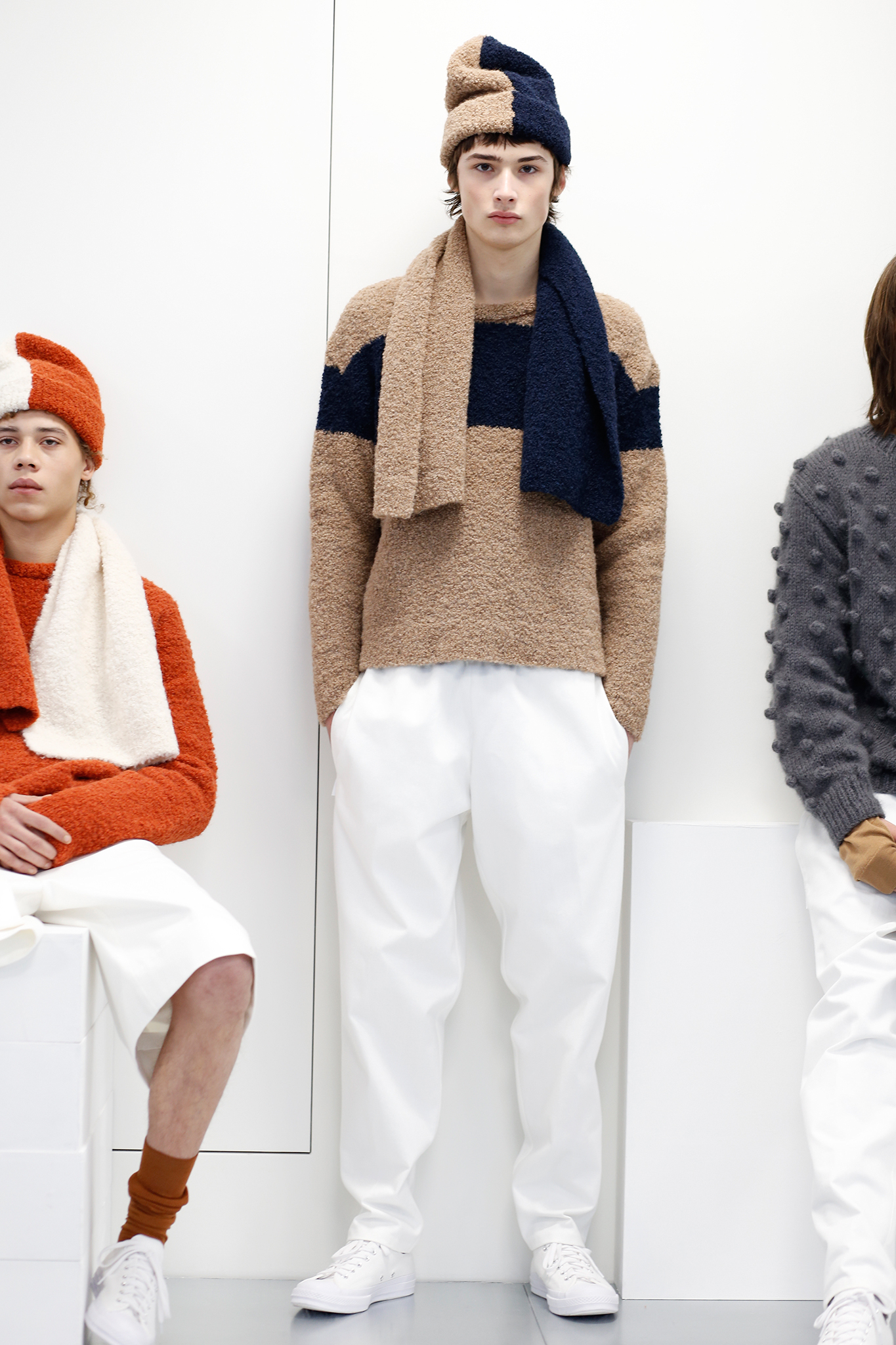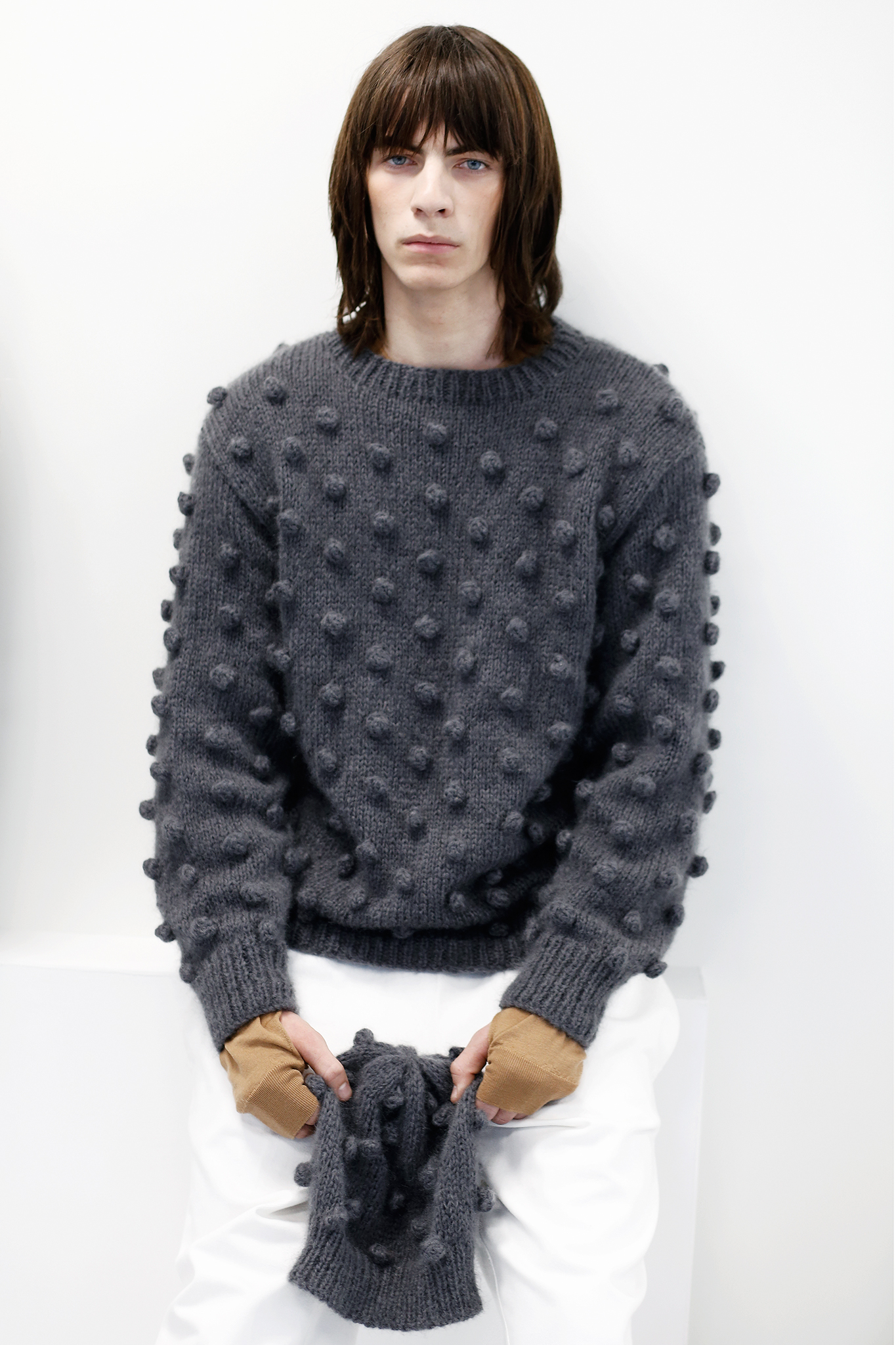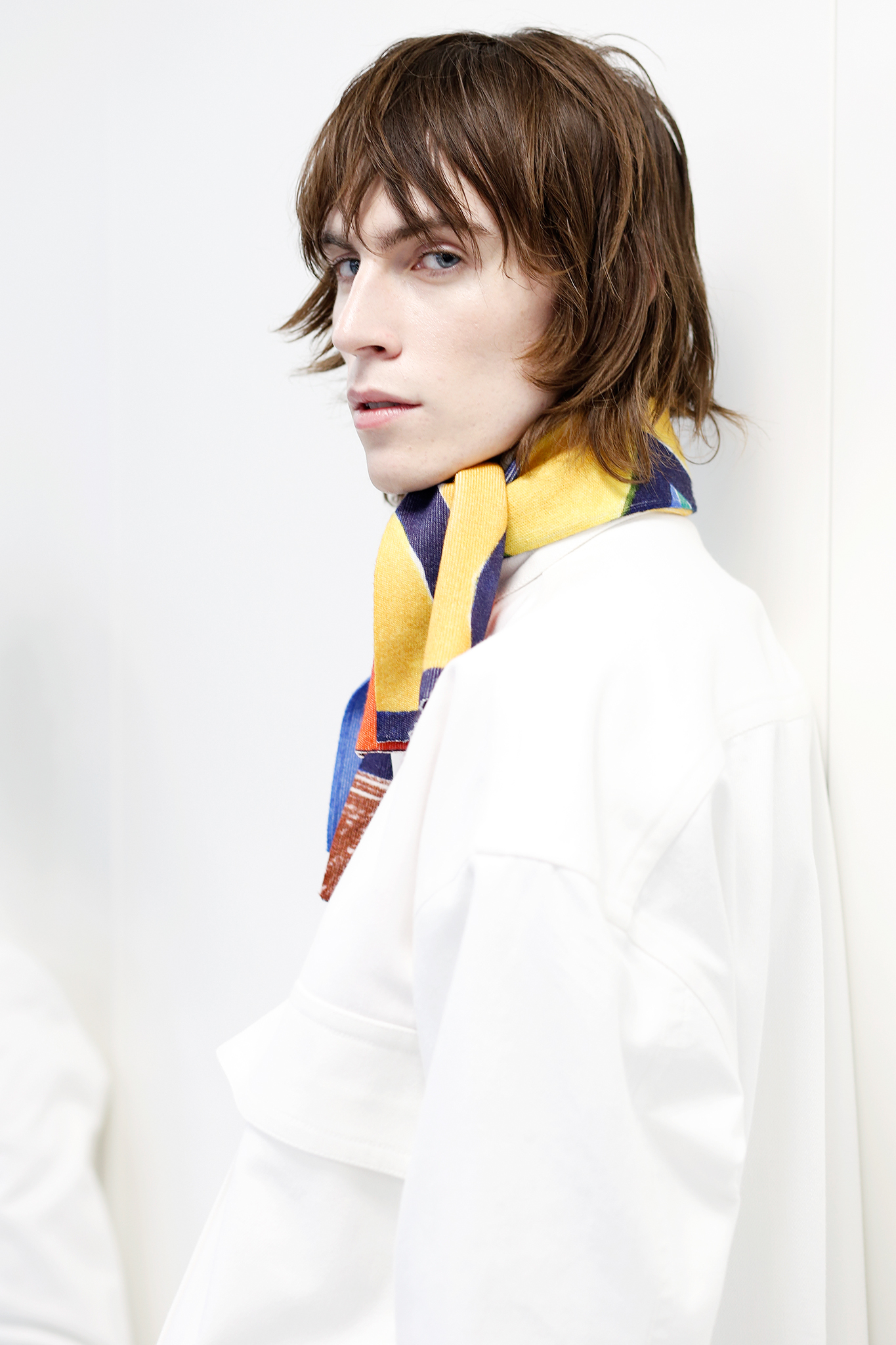 Lou Dalton is known for menswear grounded in reality & sleek wearability. It comes as no surprise, therefore, that her A/W 17 collection launched at LFWM this weekend oozes charm and functionality. This season's collection hones in on the male wardrobe's core; chunky knitwear.
The presentation was soundtracked by Jim Stanton of the Horse Meat Disco, providing an upbeat splash of zaniness that set the scene for Dalton's rather innocent A/W collection. This season's offering showcases handpainted stripes and asymmetric blocks of colour, offset by unstructured tailoring and white or raw indigo denim. It's simultaneously minimalist and joyously childish.
A playful theme runs throughout the collection; one of the sweaters features an abstract painting of the Shropshire landscape where Dalton grew up, and bobbles and bouclé beanies abound. The campaign video produced for the collection is refreshingly silly, featuring a confused-looking Russell Tovey performing a jumper-heavy striptease.
Wearability is key to the overall aesthetic. Dalton's pieces are indisputably stylish, but in a subtle way. It's not a huge stretch of imagination to picture a primary school teacher wearing them, or even your dad. Much of this comes from the pieces' forgiving shapes; no skin-tight tailoring here, which heightens the clothes' functionality. Combined with the injection of fun provided by Dalton's bold block stripes, we are left with an impression of freedom, both body and mind, for the wearer.
It might not be particularly sexy, but it does look comfy.
Words by Cosmin Cernica
Images by Paolo Steve