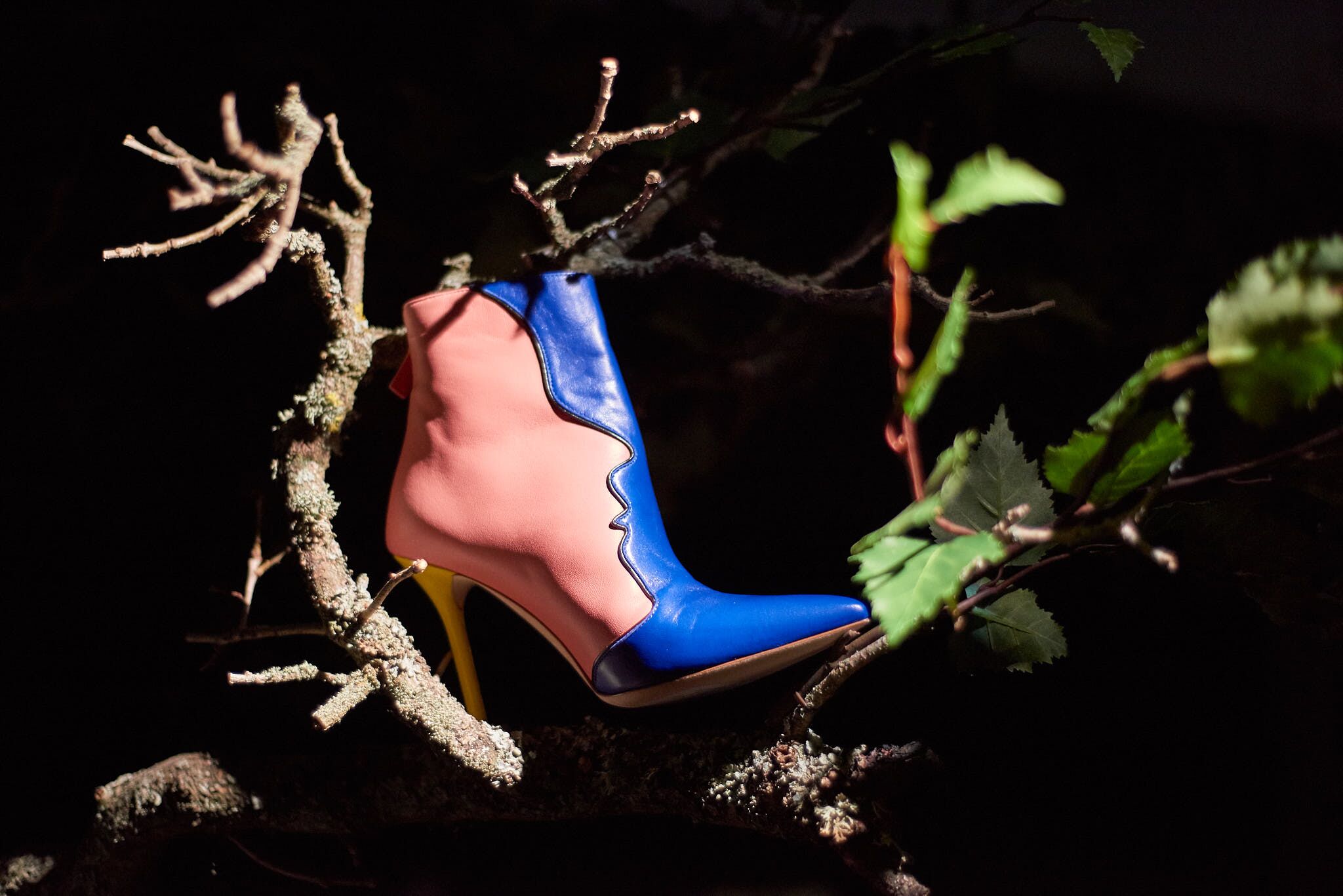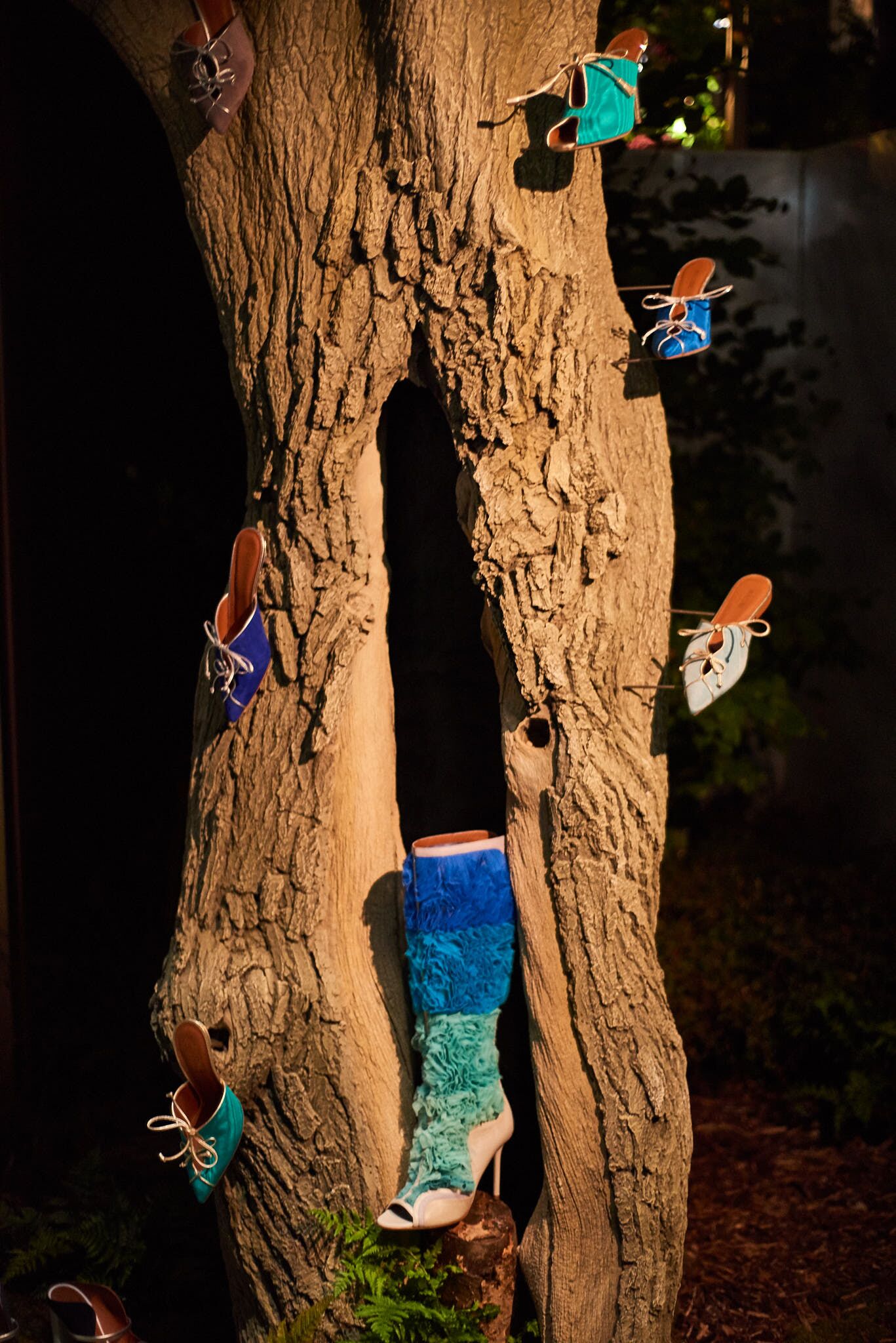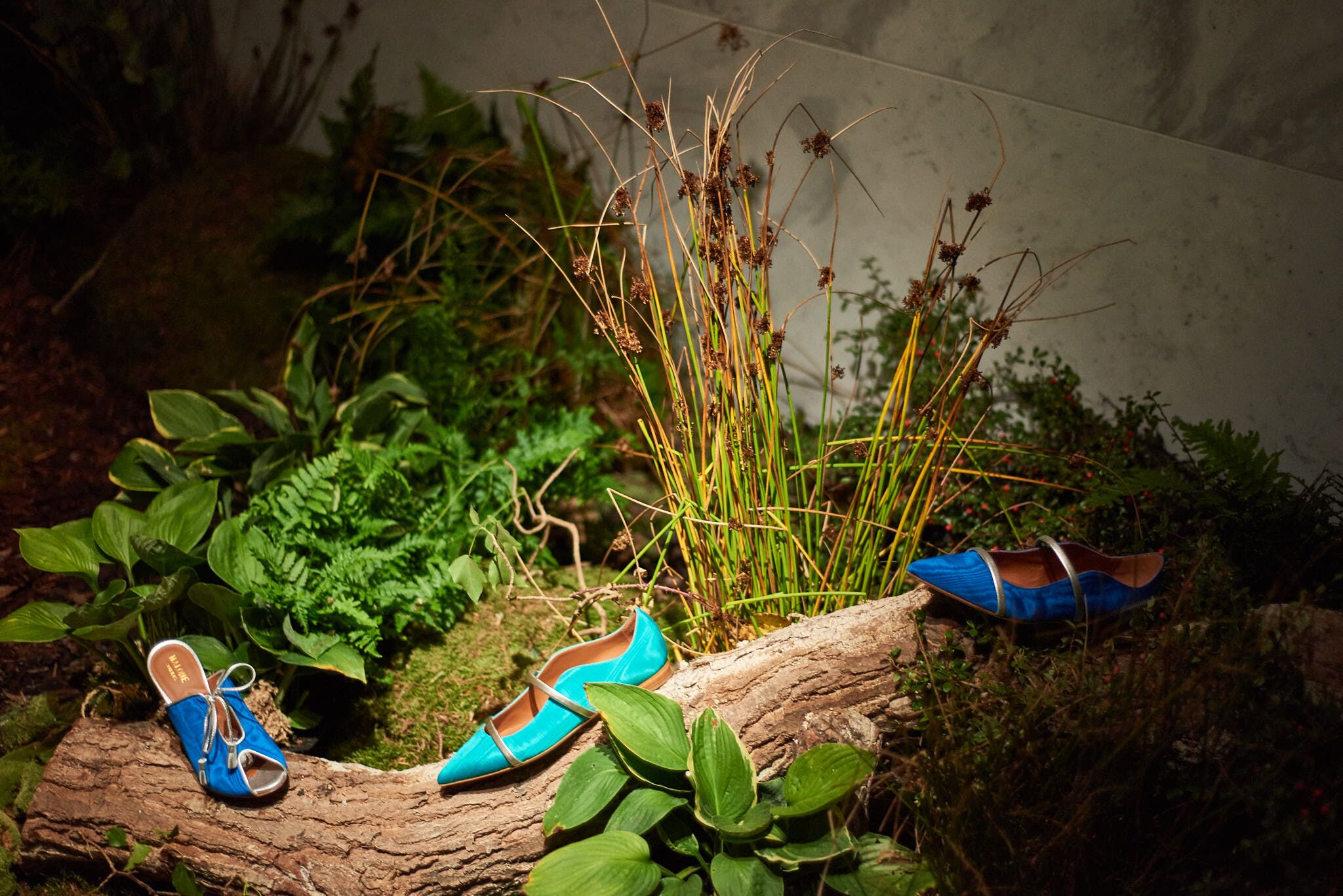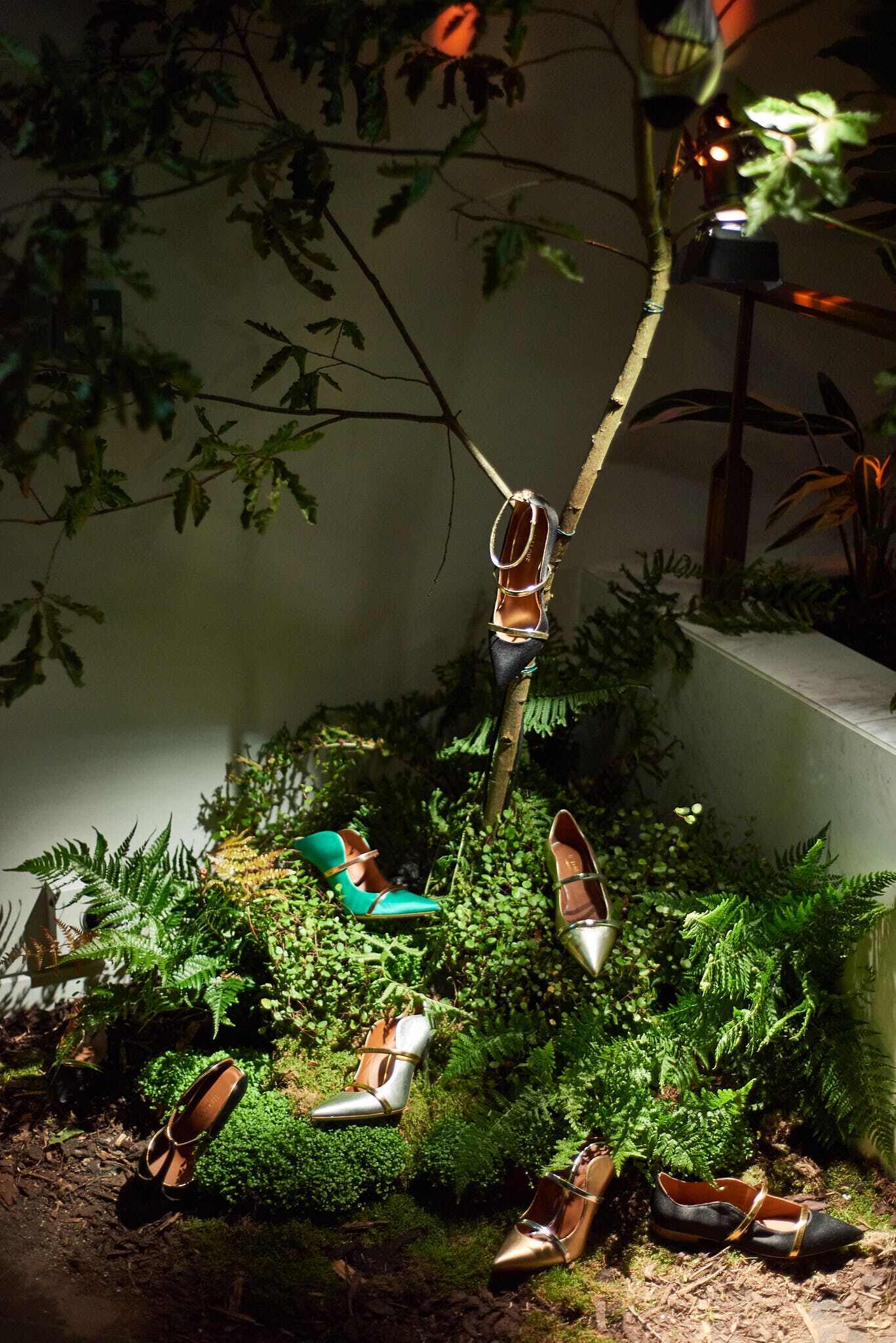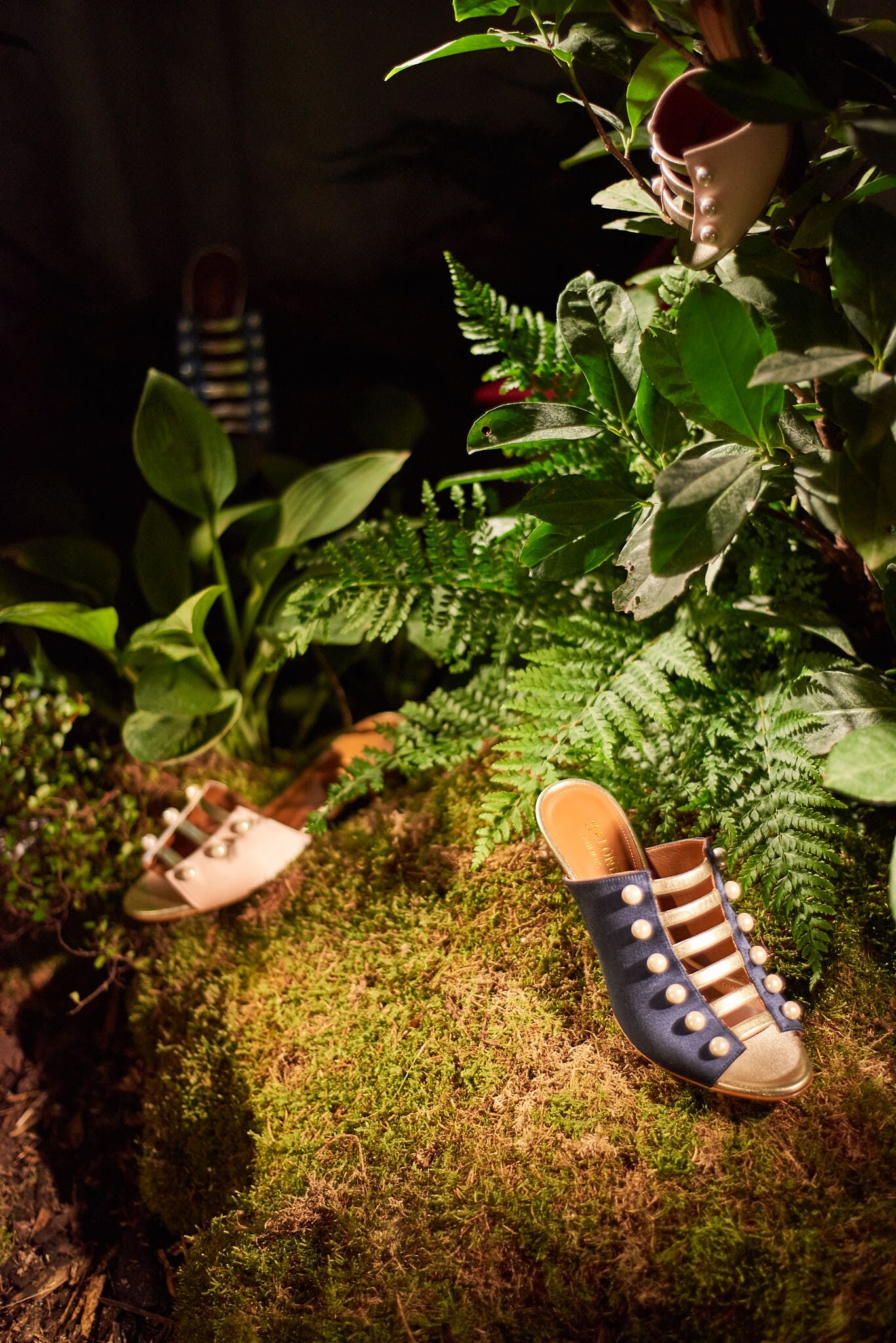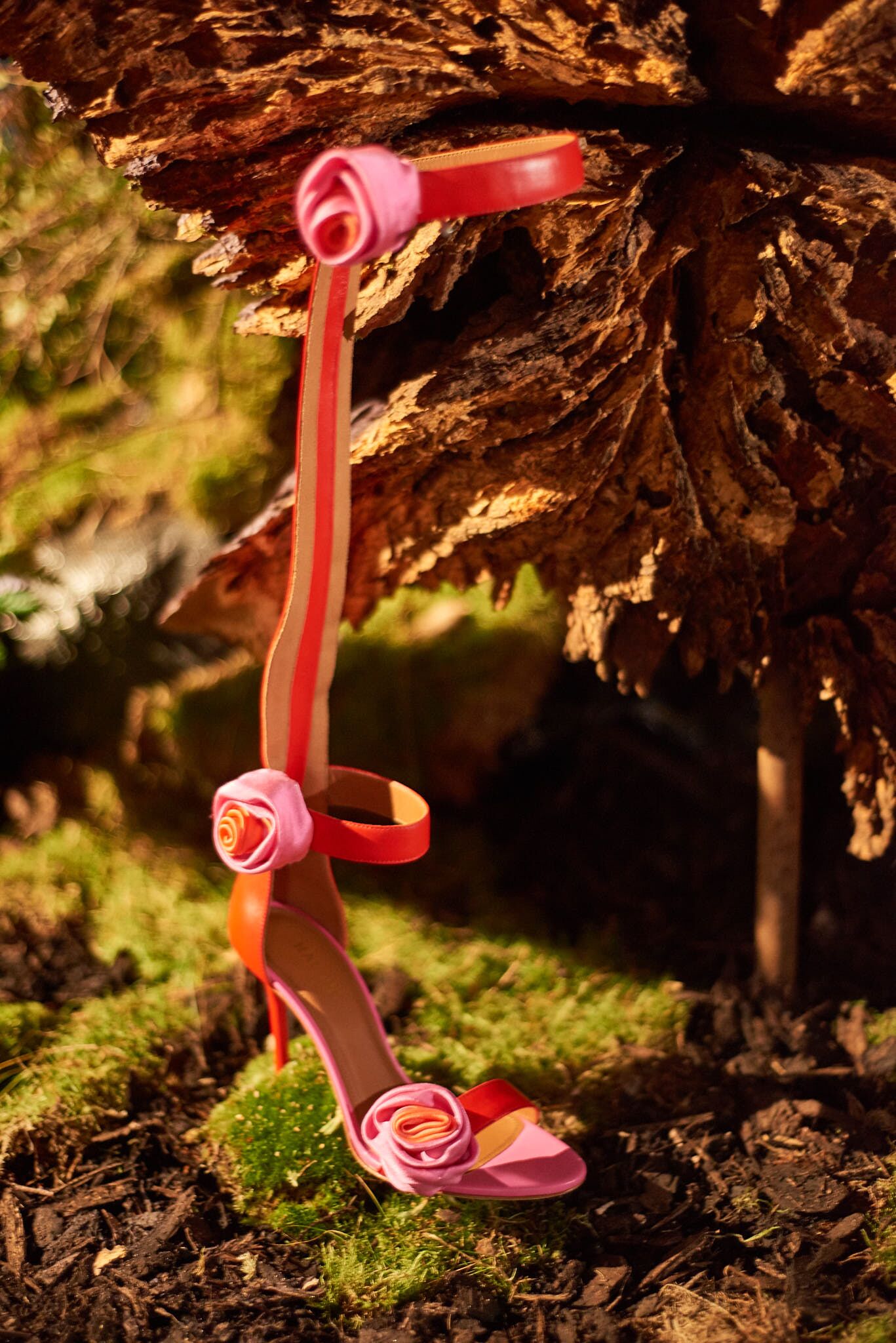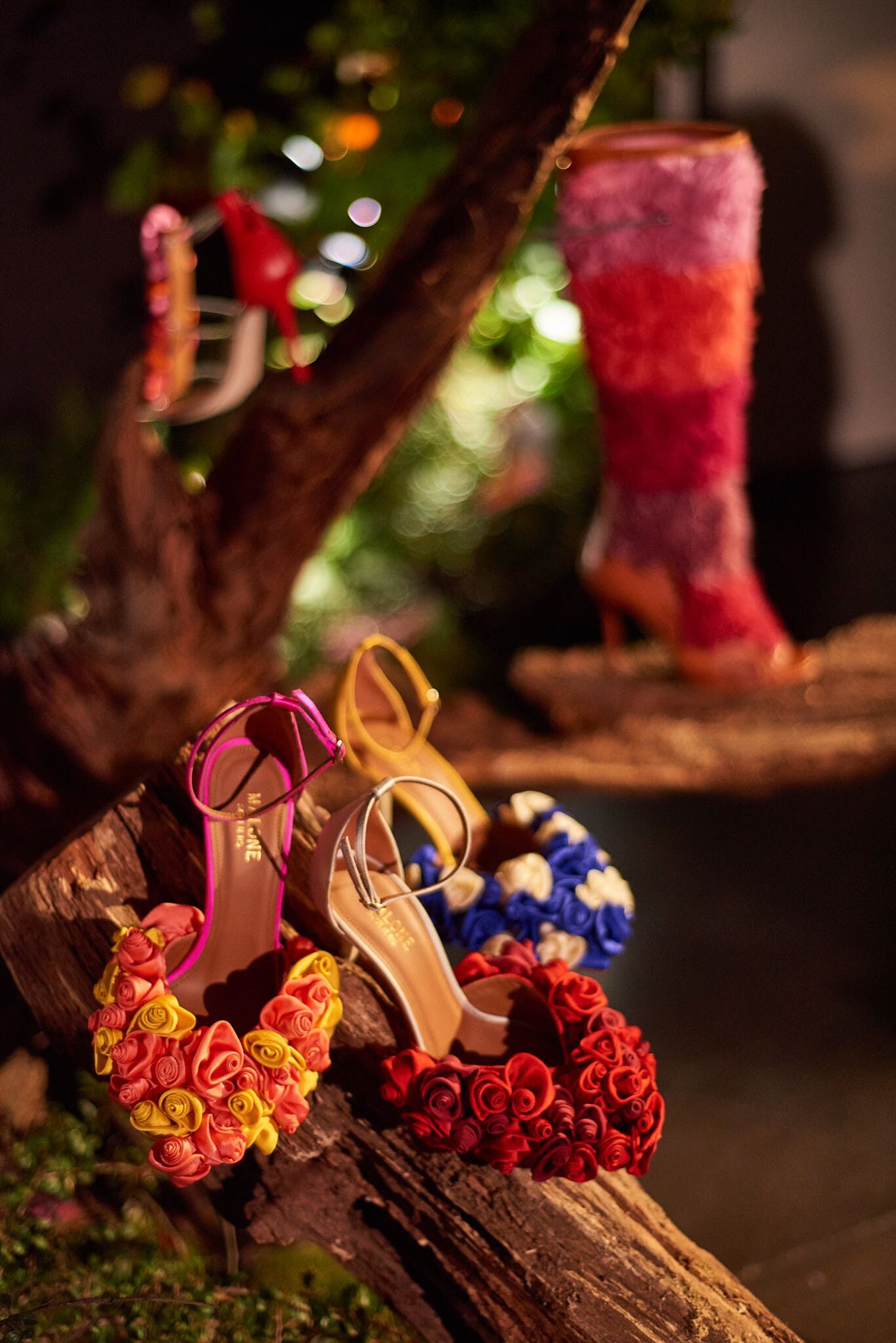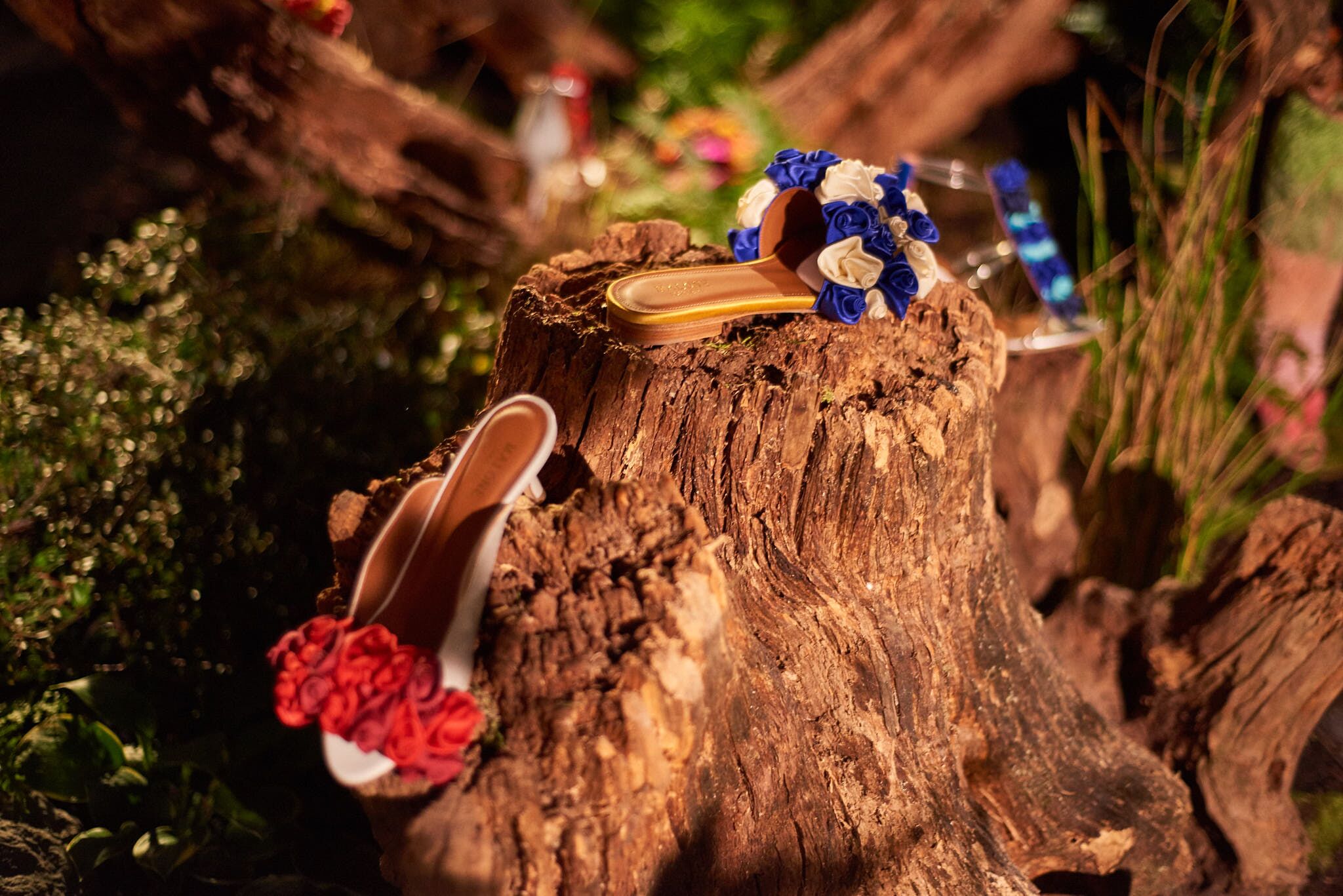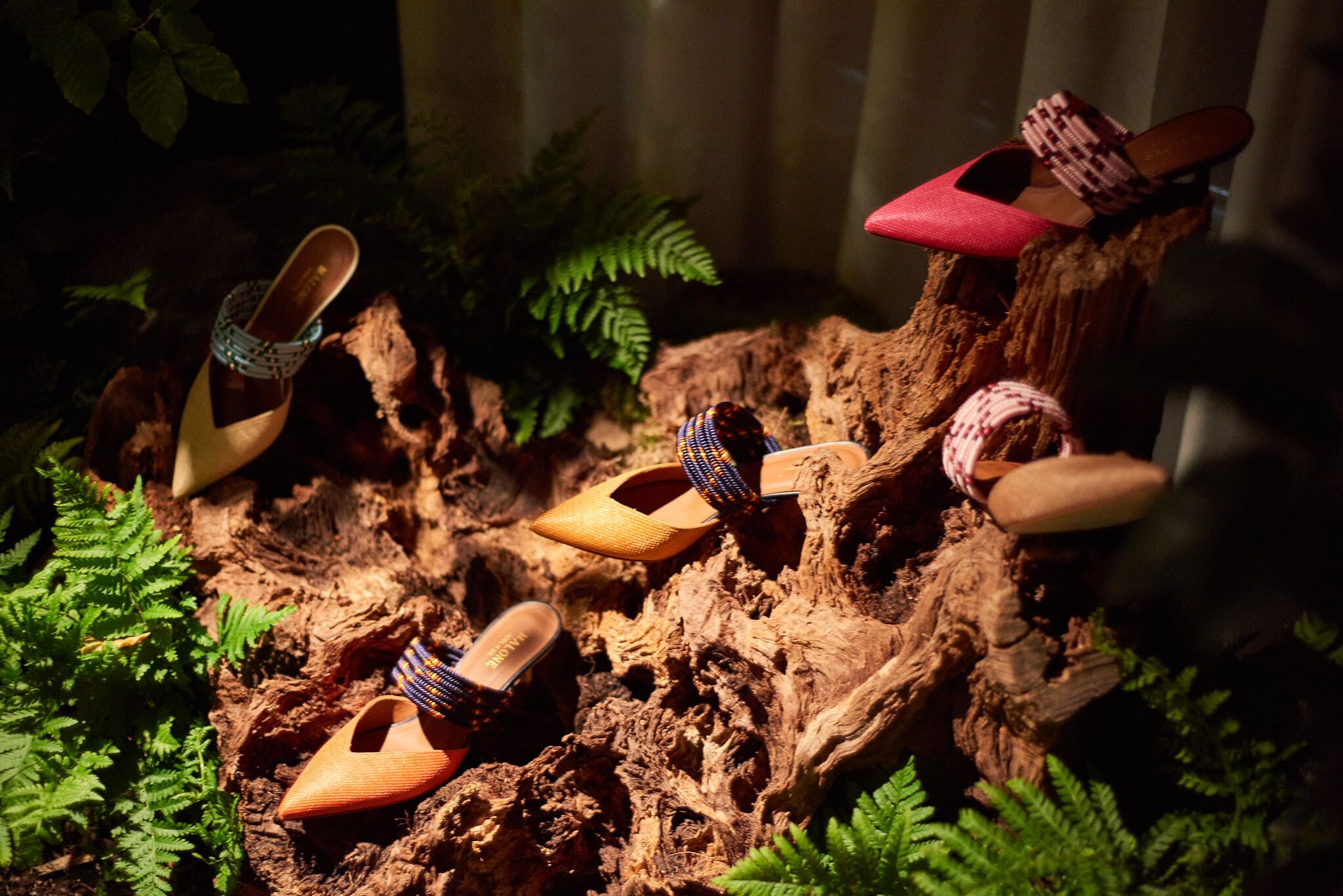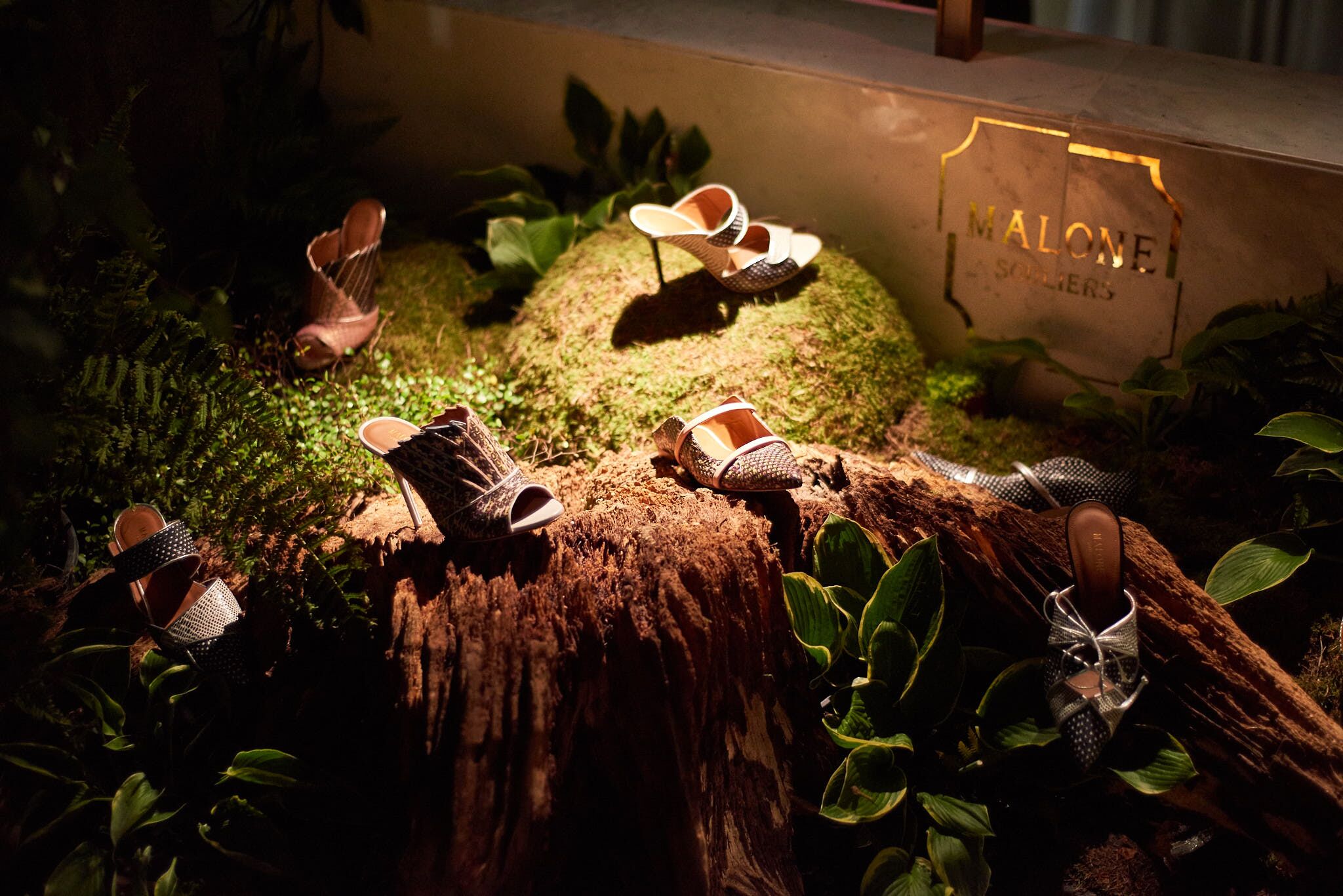 I stepped into a fairy-tale for this season of Malone Souliers. A presentation that took inspiration from surrealism, timelessness and the power of imagination, creative director Mary Alice Malone creates this ethereal atmosphere in a dark maze of wildlife and forestry.
With not only champagne in hand but also a torch I stroll through the maze and admire the hidden colourful treasures. While staying true to the traditional Malone Soulier shoe that we are all so familiar, this season the designer focused on the careful selection of incline and material in association with the pearl, bow, pixie, layer, curve and embellishment. This season the collection did also included the their classic styles of shoe: flats, heels, knee high, platforms, boot; yet each design had a different character in the fairy-tale presentation.
Ever rich, vibrant and magic on the foot, Malone Souliers conjured a dramatic, passionate and magical fantasy of almost unattainable footwear, interpreted through the idea of luxury and treasure and juxtaposition of wildlife and forestry.
Here I try and tell the fairy-tale of the clever fabrication of a shoe fantasy.
Words: Hetty Appleton-Miles
Images: Andrew Gough