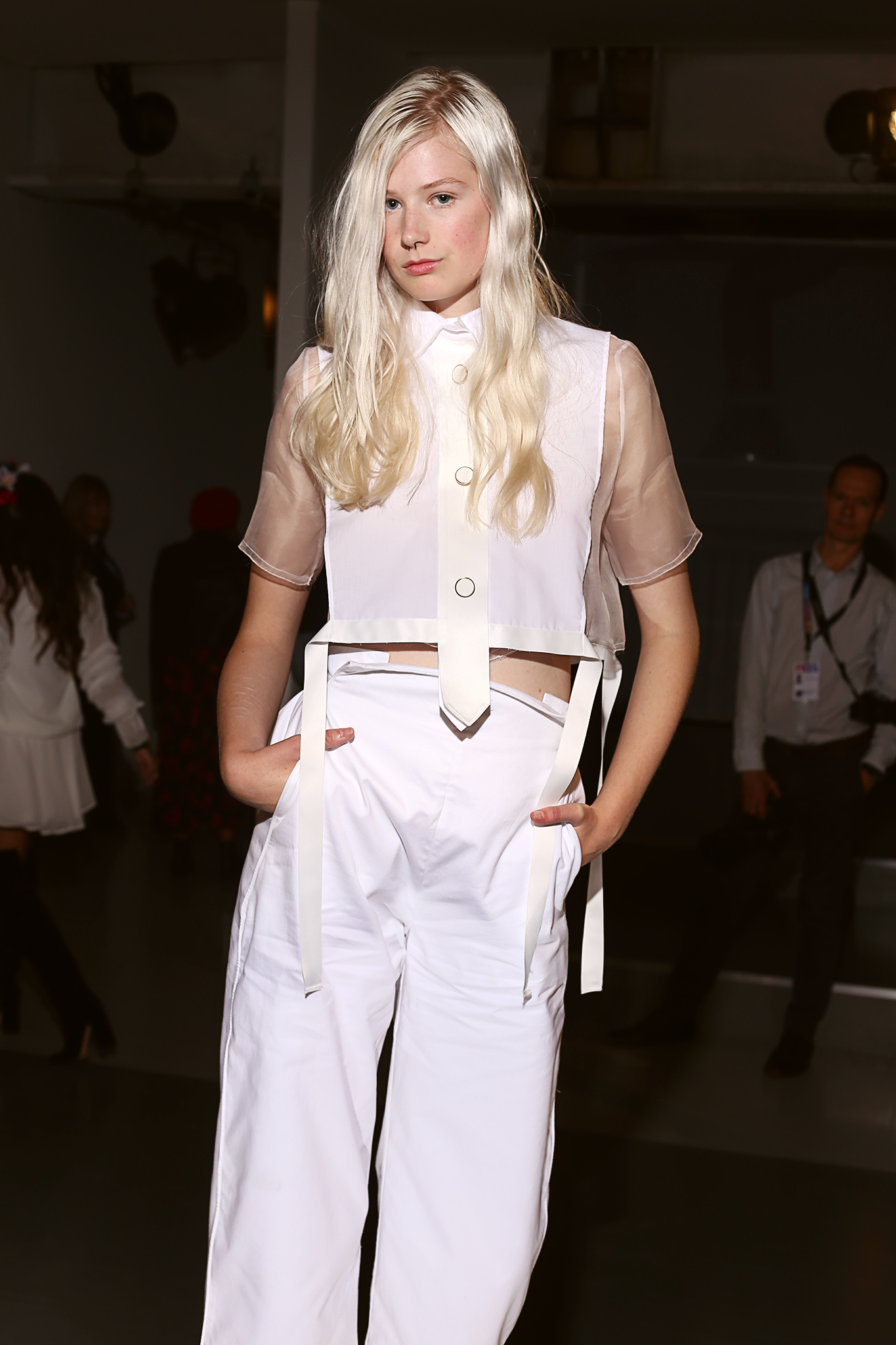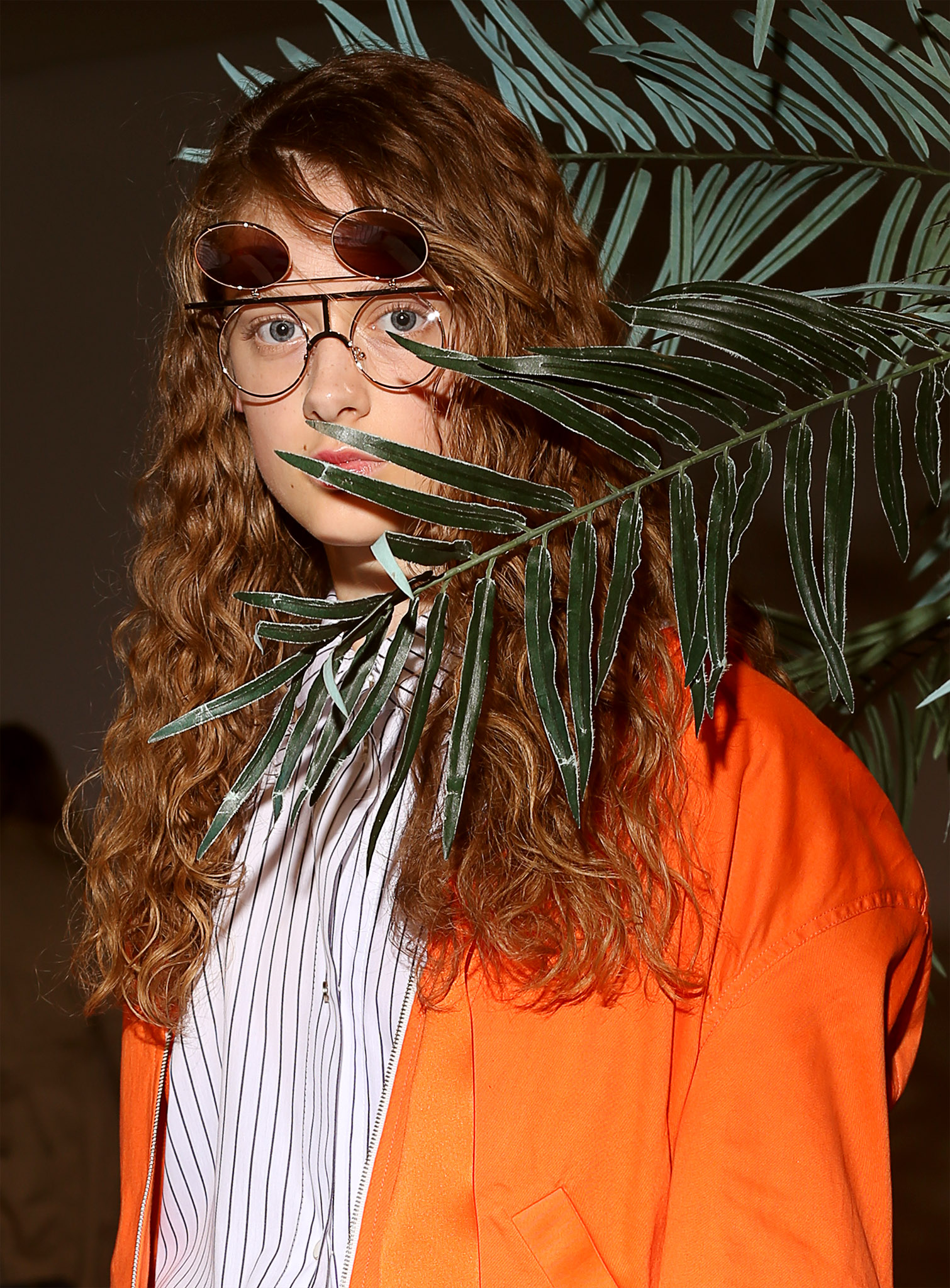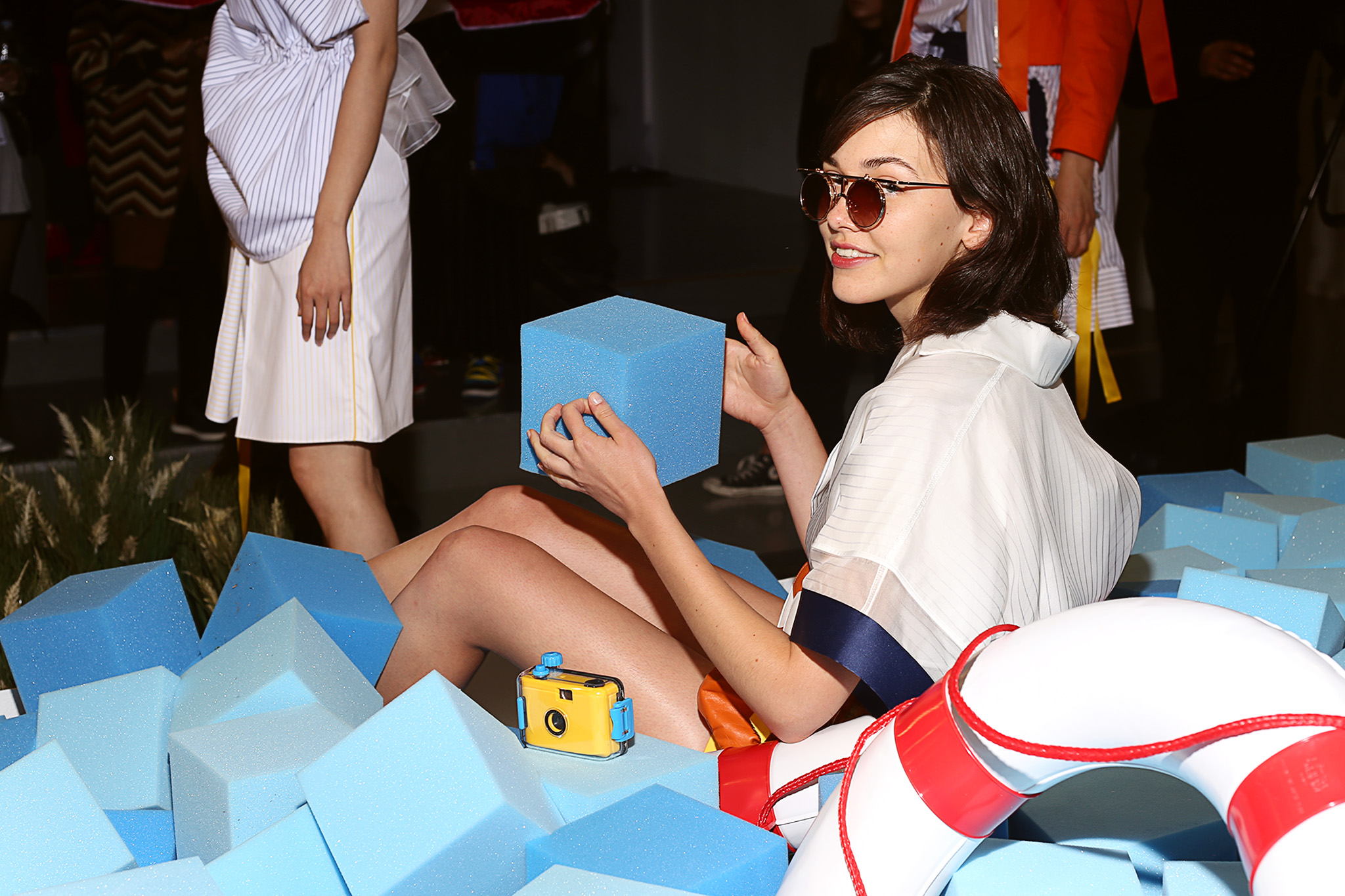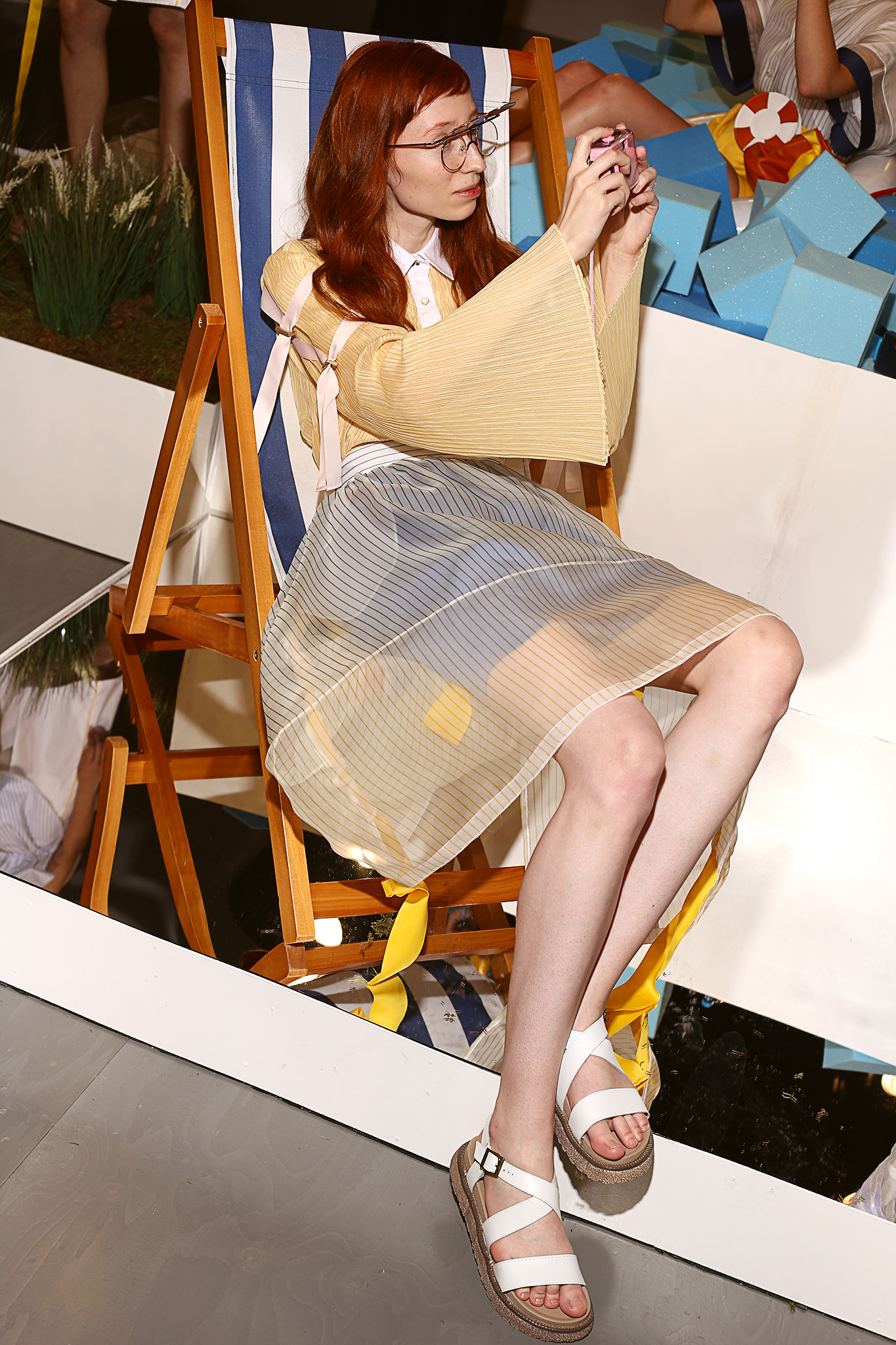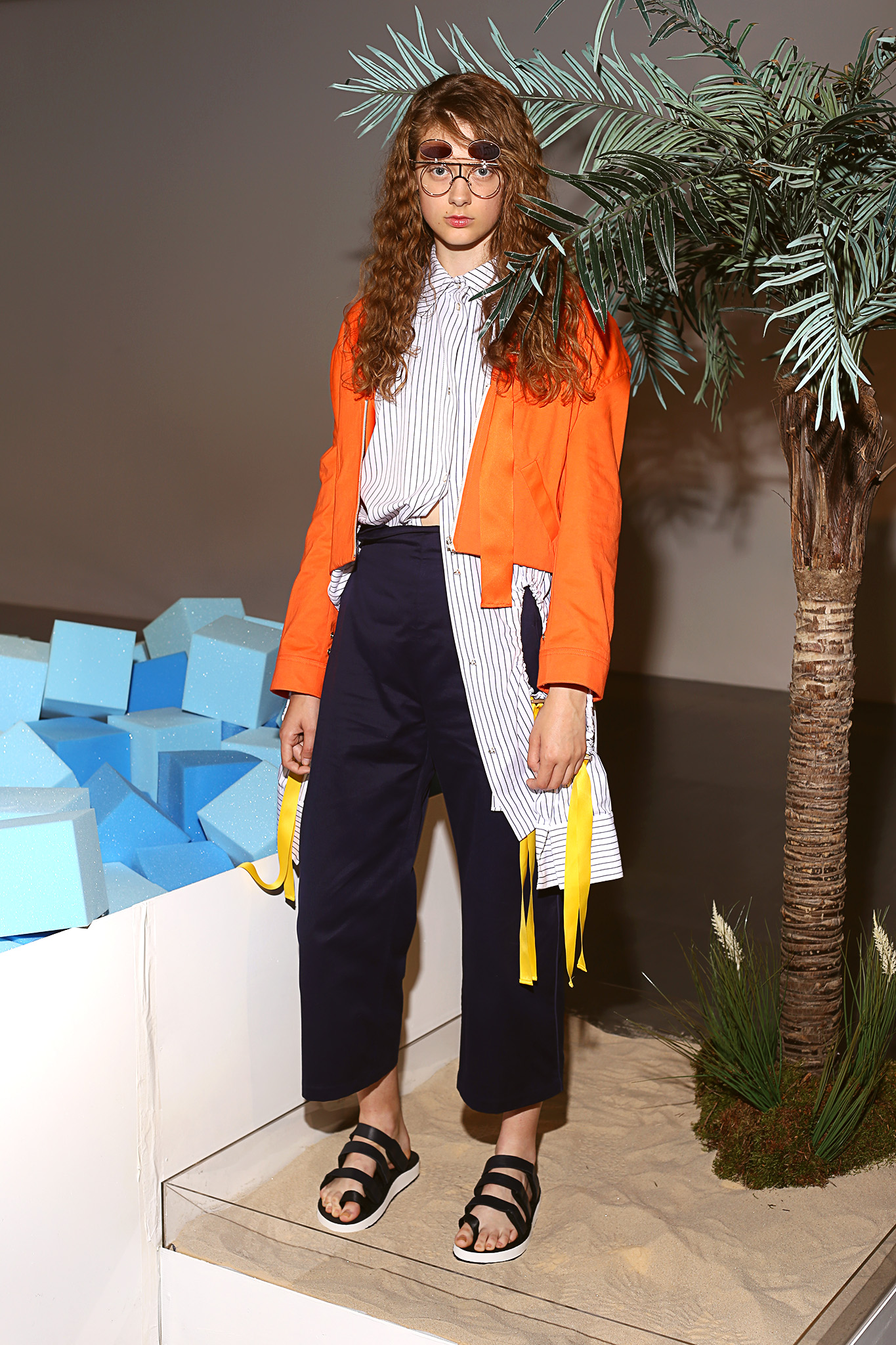 Steven Tai's Spring Summer collection traded your wet umbrellas for big red and white parasols and classic striped deck chairs as he took you back to a summer spent by the sea. Drawing inspiration from panoramic stills of Italian shorelines, models lounged in the summer sun whilst sweet snacks and homemade lemonade were served.
Beachy marinière stripes faded in simple primary hues of sea blue and mediterranean yellow, as Tai's hand silk screen prints appeared to have wilted in the sun. From carelessly draping soft shirts under garments, there was an essence of needed escapism from your busy working life and get to the beach quick.
Breezy weightless silk organzas were cut with crisp micro-pleats provided a light buoyancy to the fluid gentle waters. Tai embraces the natural characteristics of his fabrics, playing with layers of ruffles in organzas. Combined with a stiffer wool suiting holding concise shape. Vests were cut like life jackets, buckling at the sides.
Tai's models were styled to appear like a typical tourist, with small disposable cameras in hand. The models also wore chunky strapped sandals and double flip lens sunglasses, perfectly fitting with the geeky nature of the collection. Tai put on a seamless presentation of a medative summer and ready to wear garments
Words: Maz Smith
Images: Paolo Steve