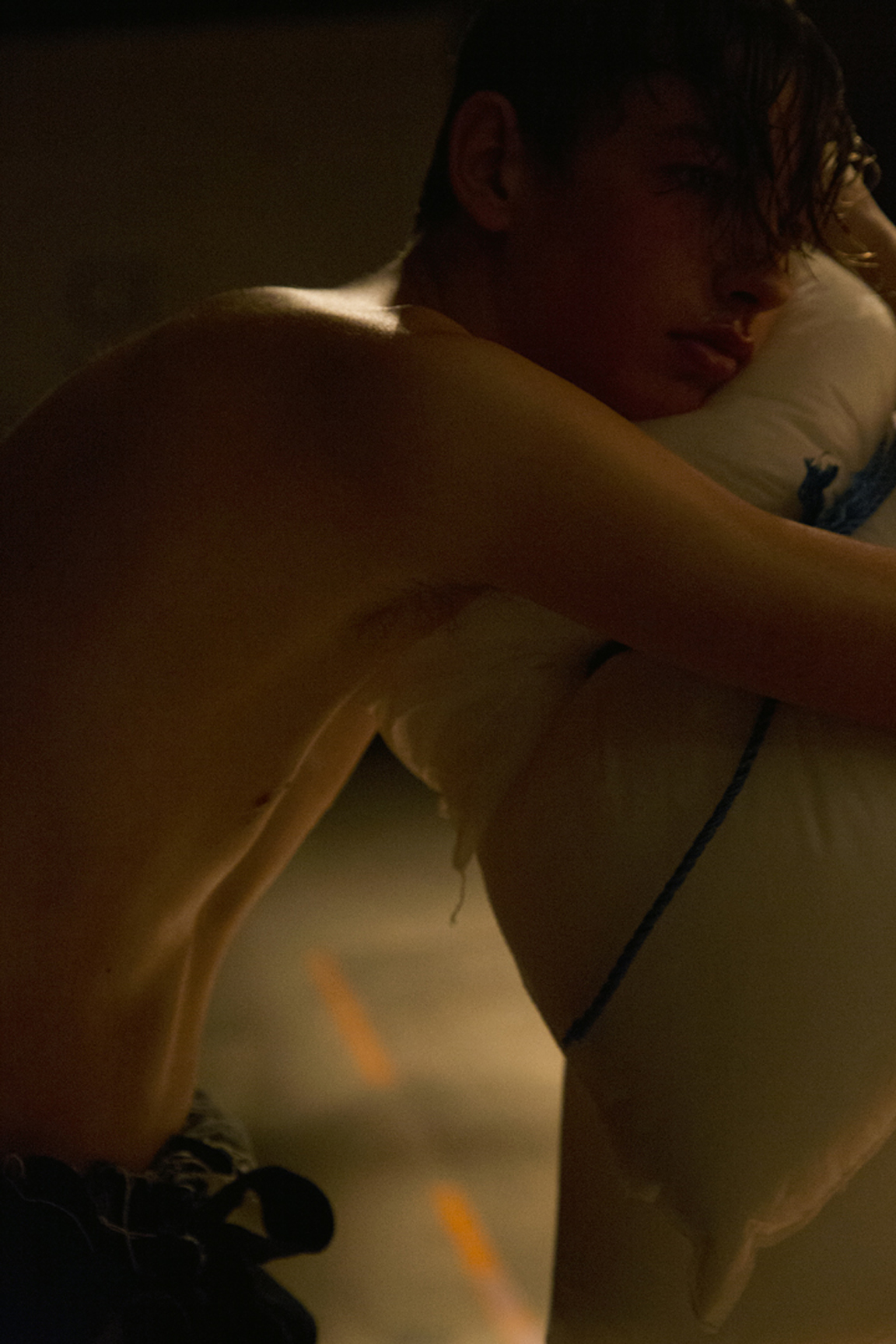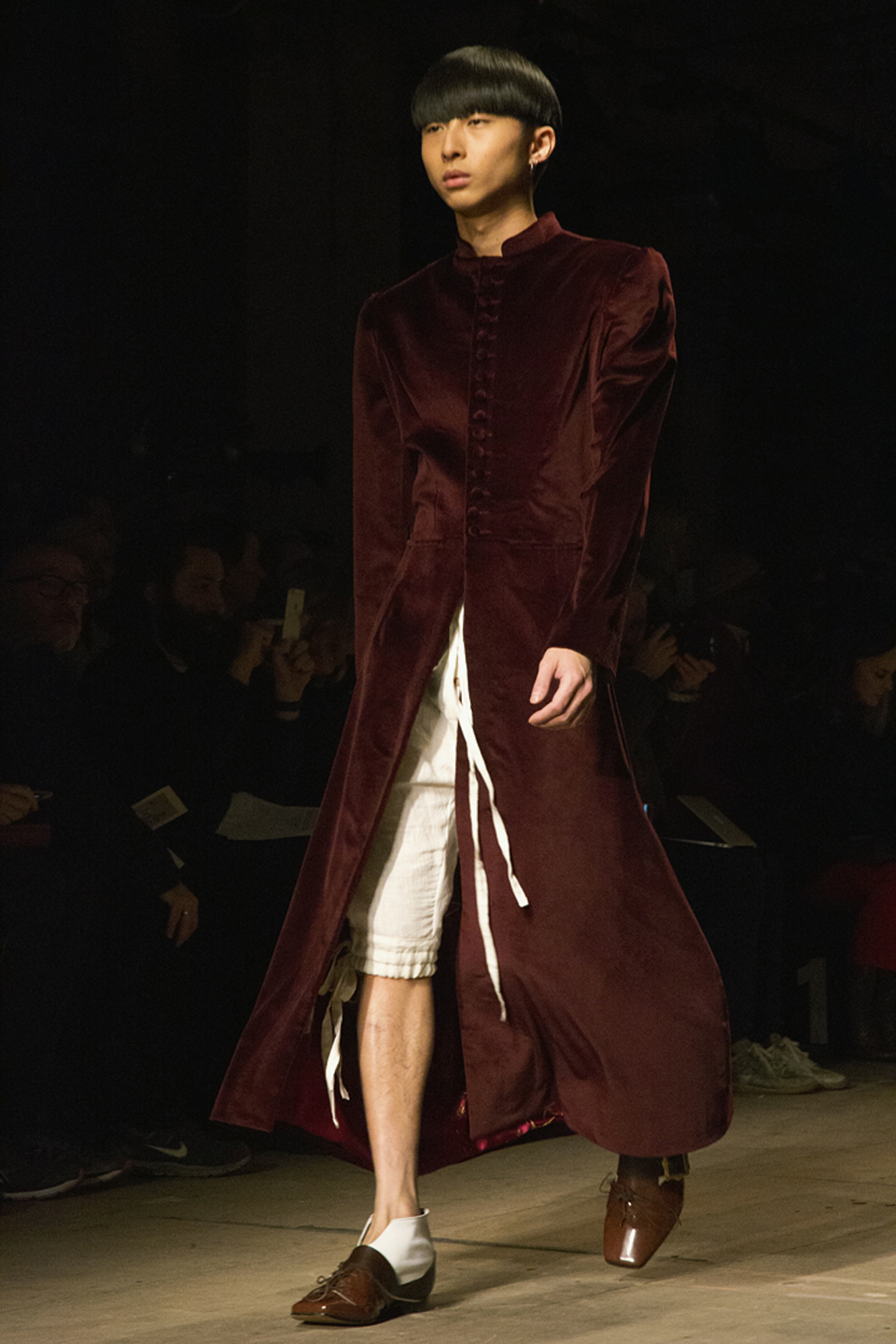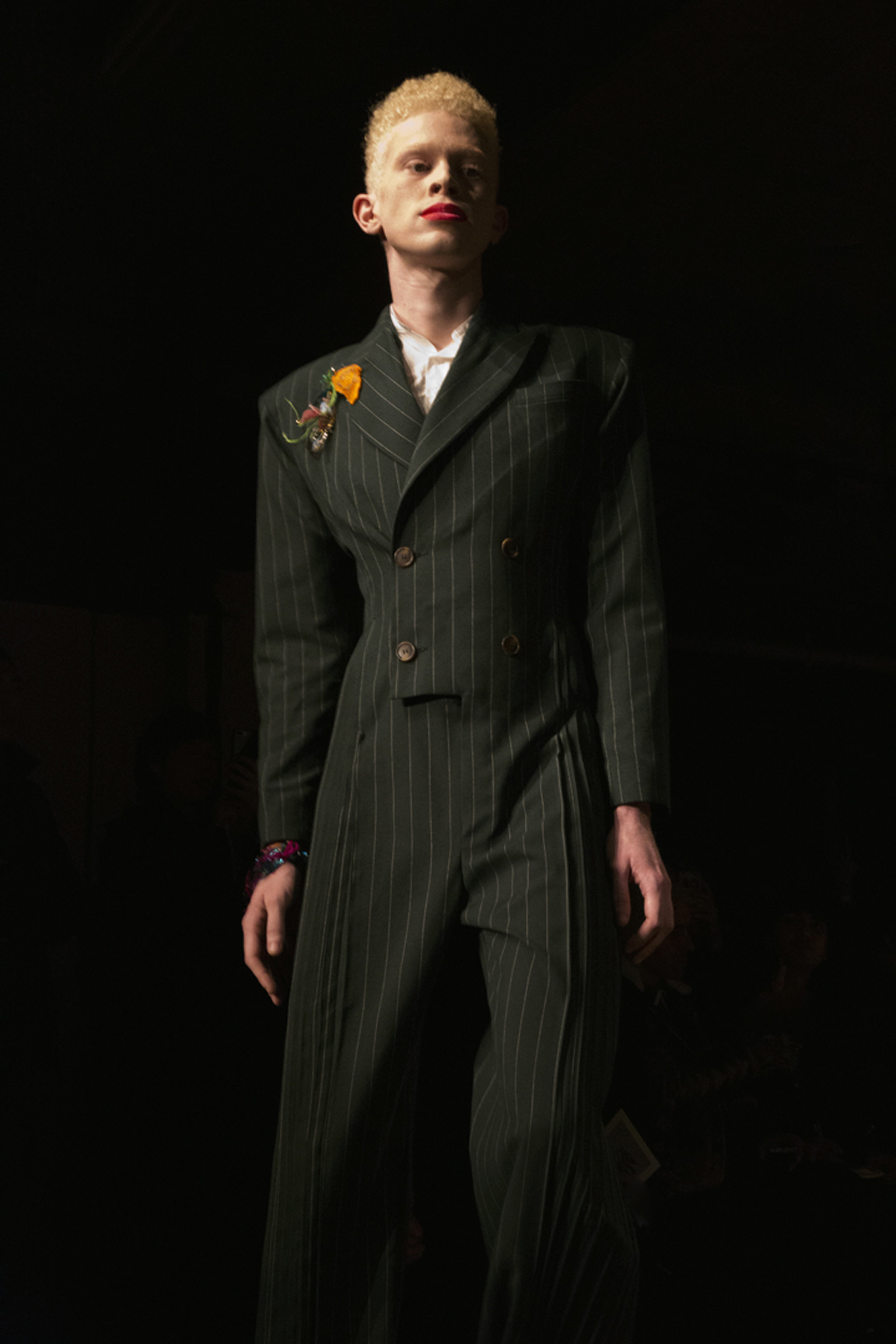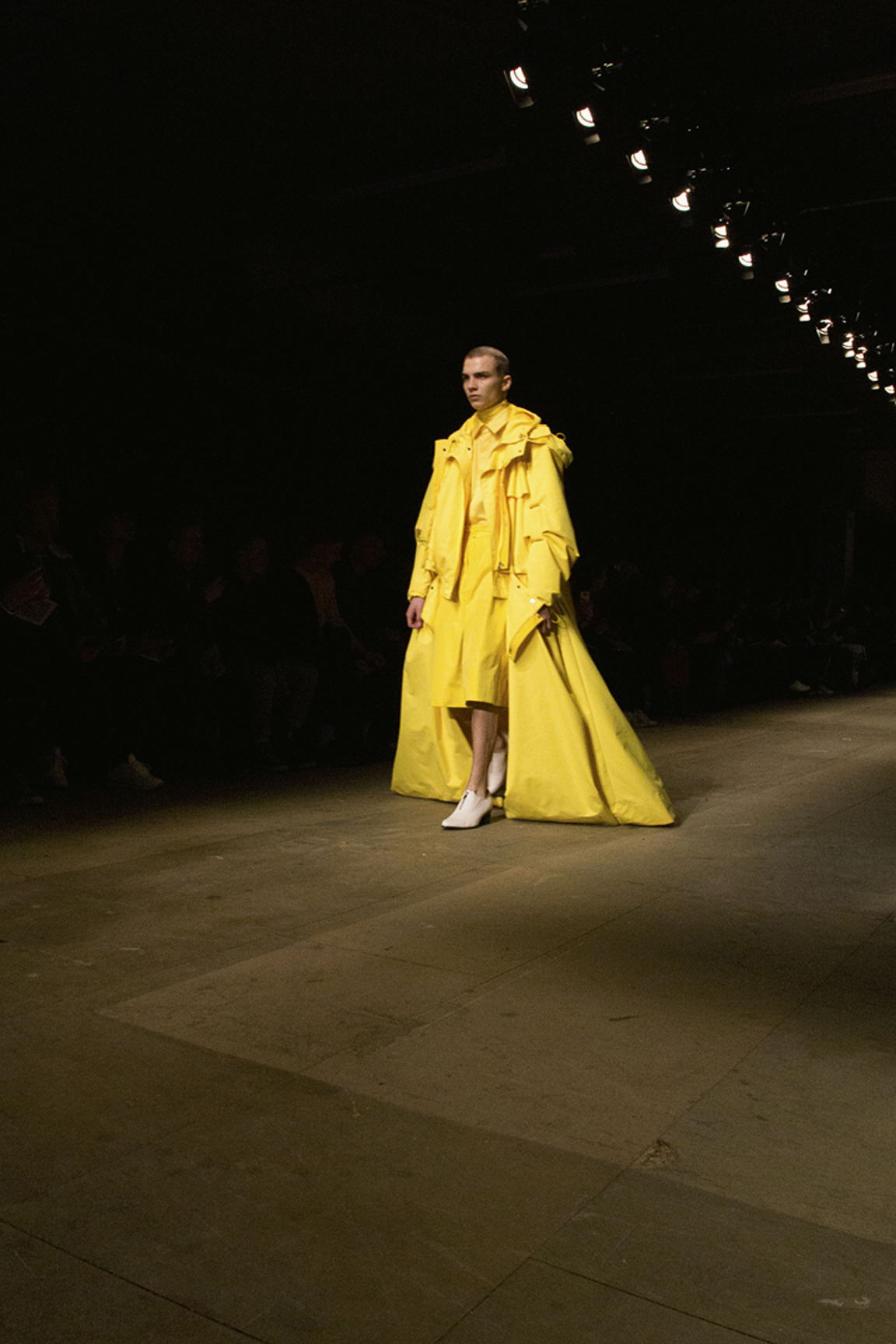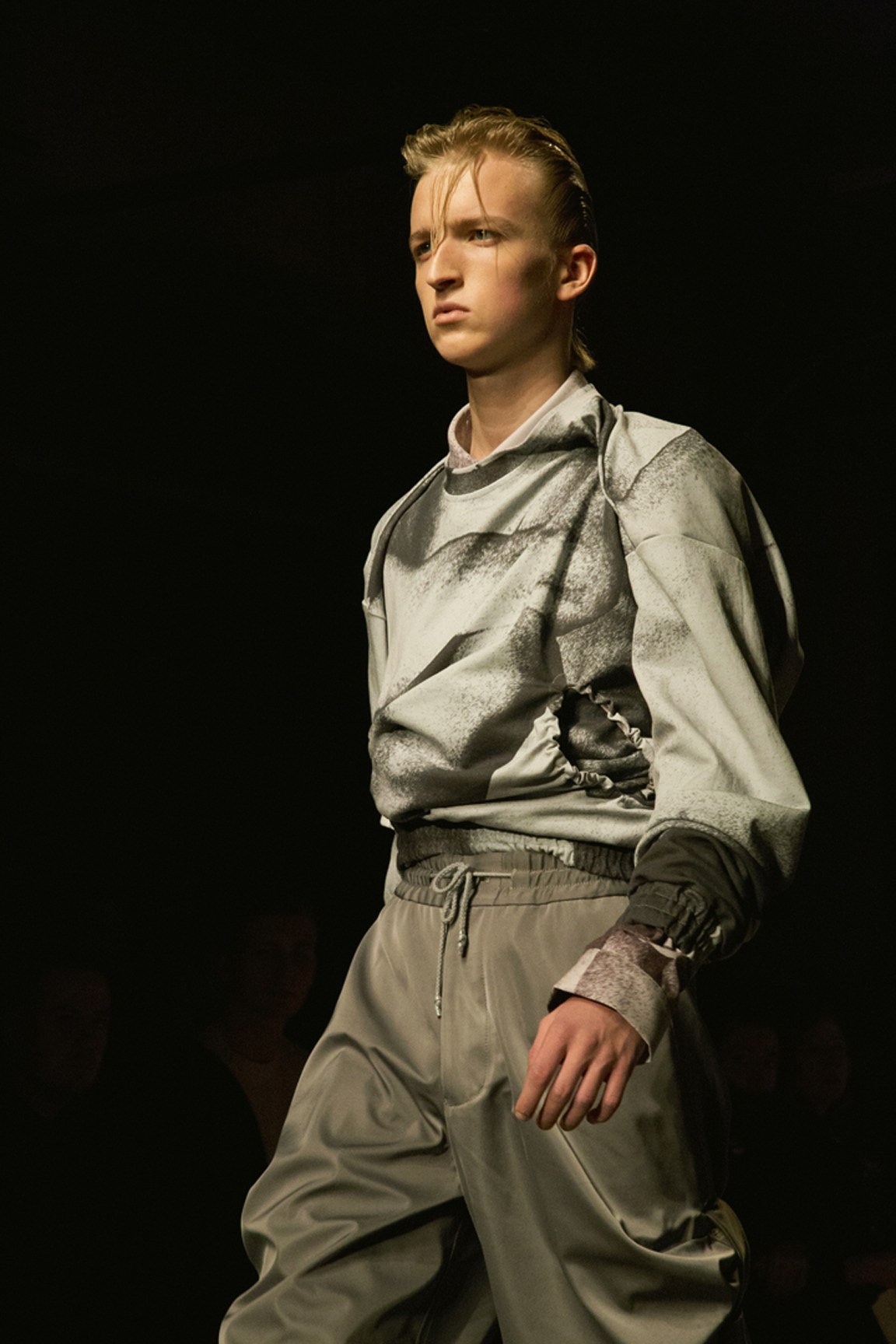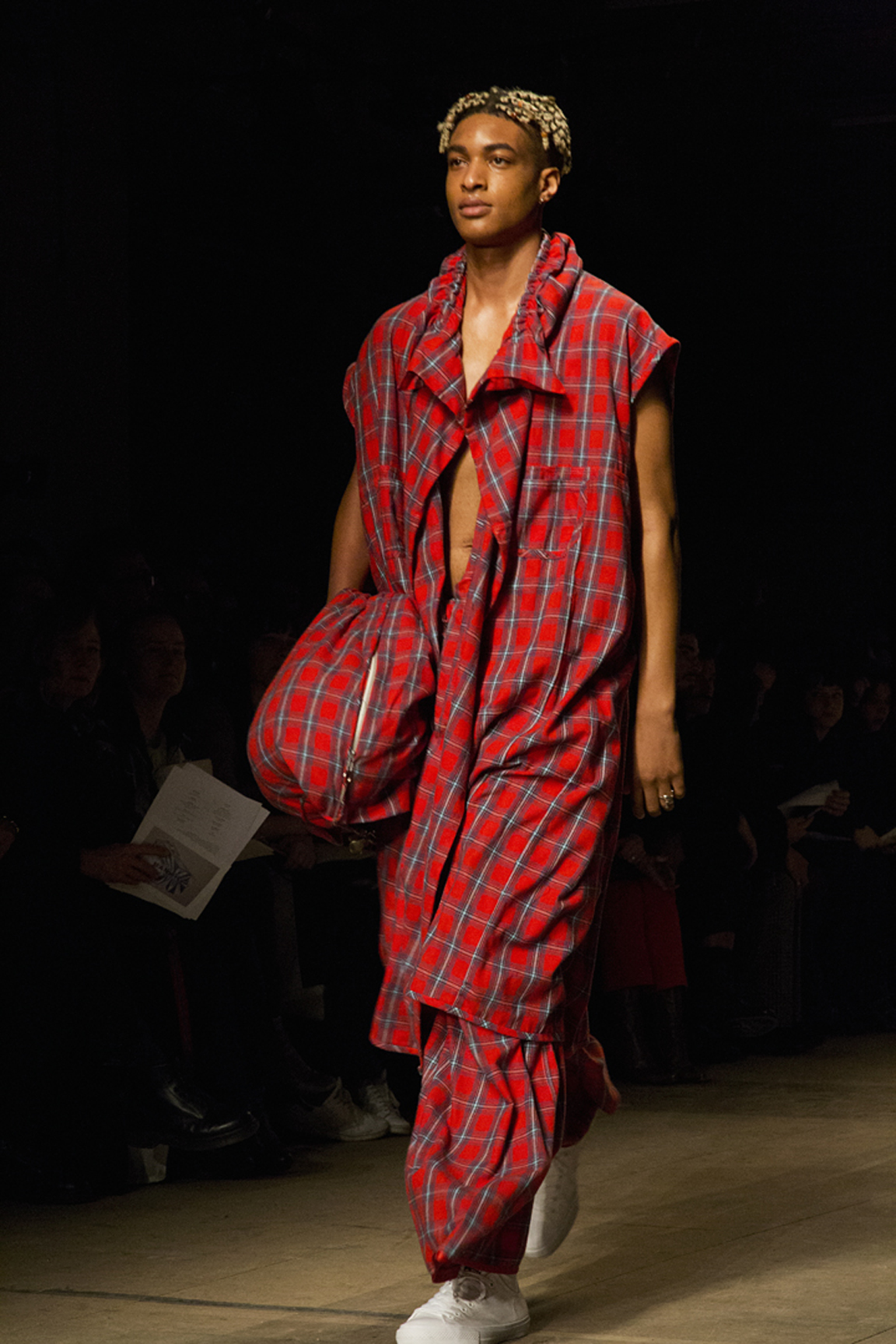 To dawn the first day of LFWM at the TOPMAN show space, MAN showcased three talented and emerging designers: Charles Jeffrey Loverboy, Feng Chen Wang and Per Götesson.
MAN (the collaborative work established by Fashion East and Topman) supports upcoming and unique talent, which is often showcased throughout Fashion Week with the help of their industry experts.
The first designer to display their creative collection was Per Götesson. Walking through to the show space, the lights were dim and models stood dressed in pyjama-piped t-shirts and beige, lycra long sleeves whilst posing on wooden pillow frames.
The collection consisted of loose yet elegant garments; from voluminous lyrca to raw denim, drawstring hoods to exaggerated fits, each defining masculinity and obtaining originality.
Feng Chen Wang took inspiration from the sense of impressions, feelings, perceptions and volition for her AW17 collection. As models gracefully paced down the runway, nude tones were a clear theme, alongside charcoal, metal-tones and statement, electric yellow.
A vast amount of skin from look to look was visible, accompanying the skin-like textures of each garment. Leather, ripple-like and slouchy materials appeared to symbolise Wang's inspiration from our human senses.
Charles Jeffrey Loverboy took fantasy to another dimension with his collection, displaying a childhood storybook with a little twist: adult fears.
Mud dancers filled the pillars of the runway (choreographed by The Theo Adams Dance Company) whilst the models intensified their pace down the runway. A range of looks from sci-fi warriors and garments resembling historical references were featured; from sheepskin to cashmere, fencing jackets to progressive tailoring, informal to professional, Wang made a range of different and original designs, work all together in one collection.
Words by Isabelle Jones
Images by Lusha Alic