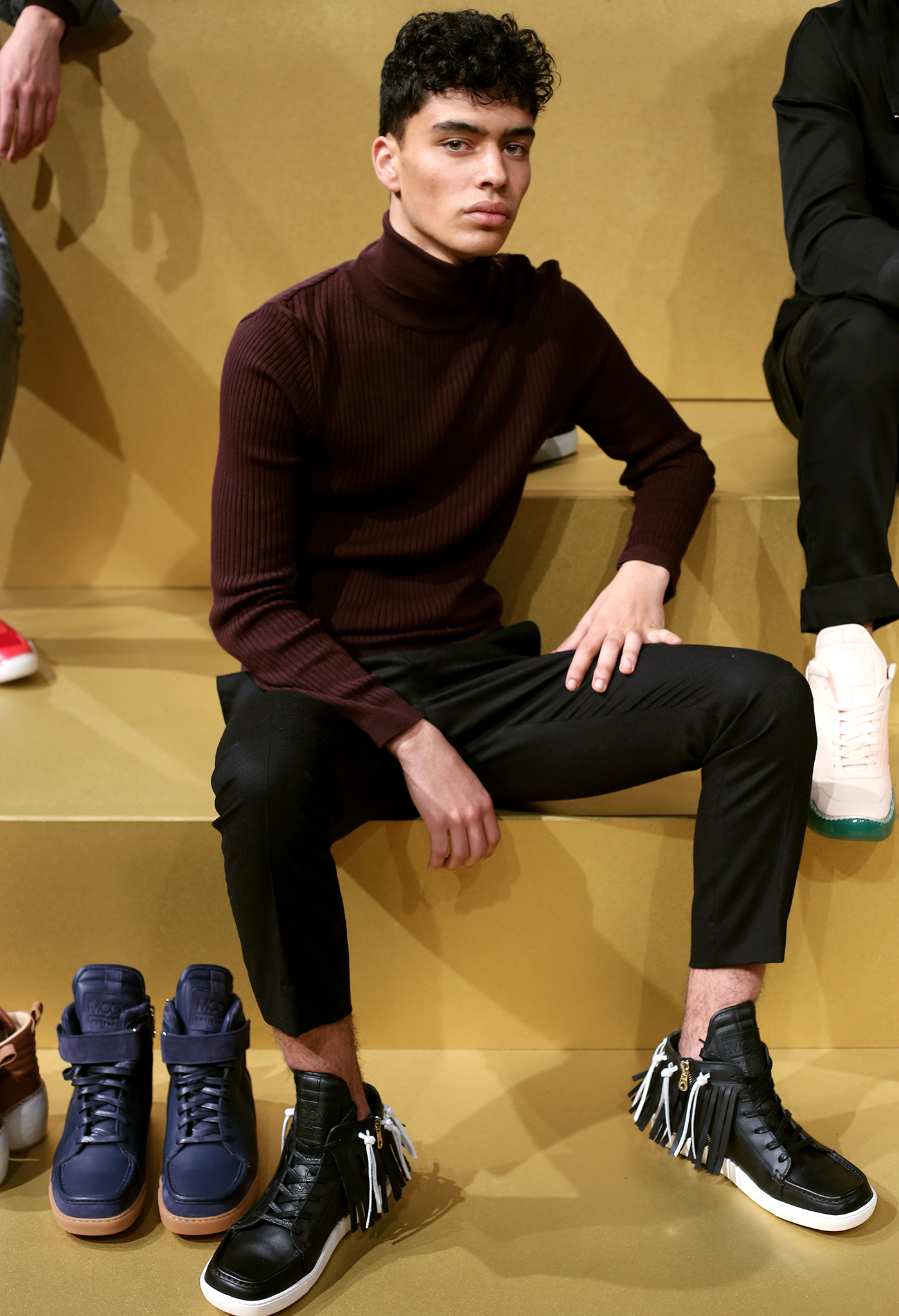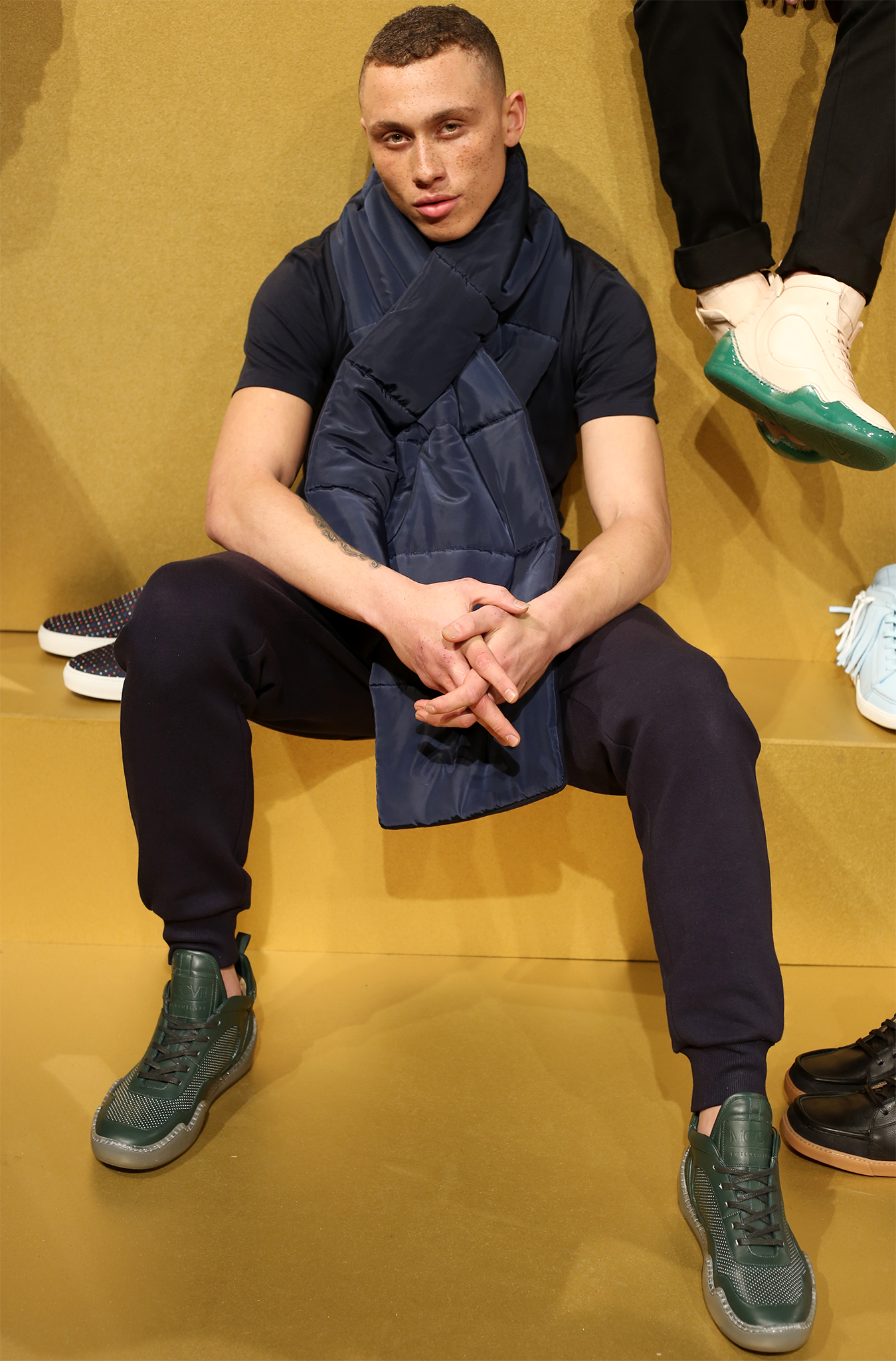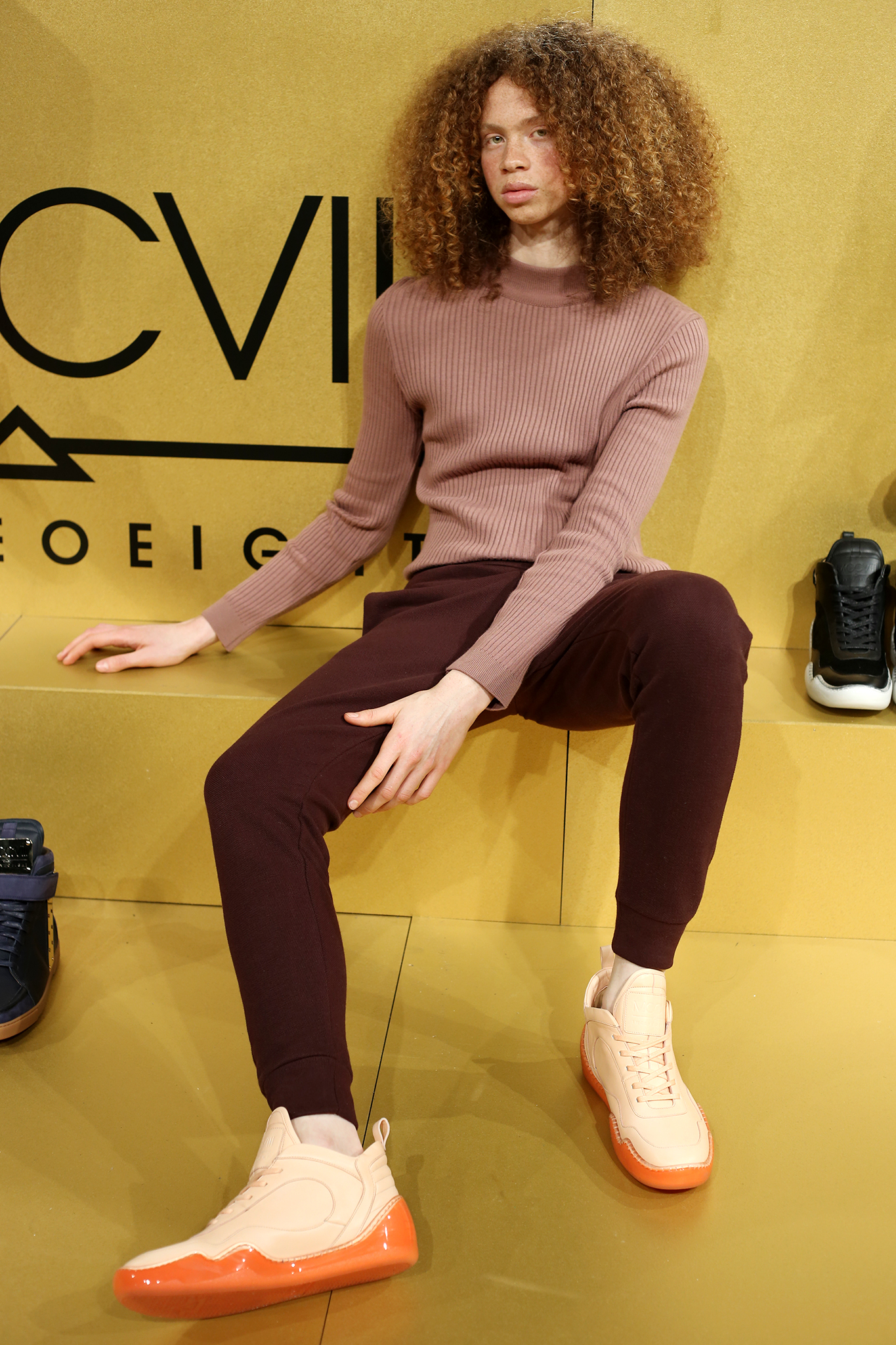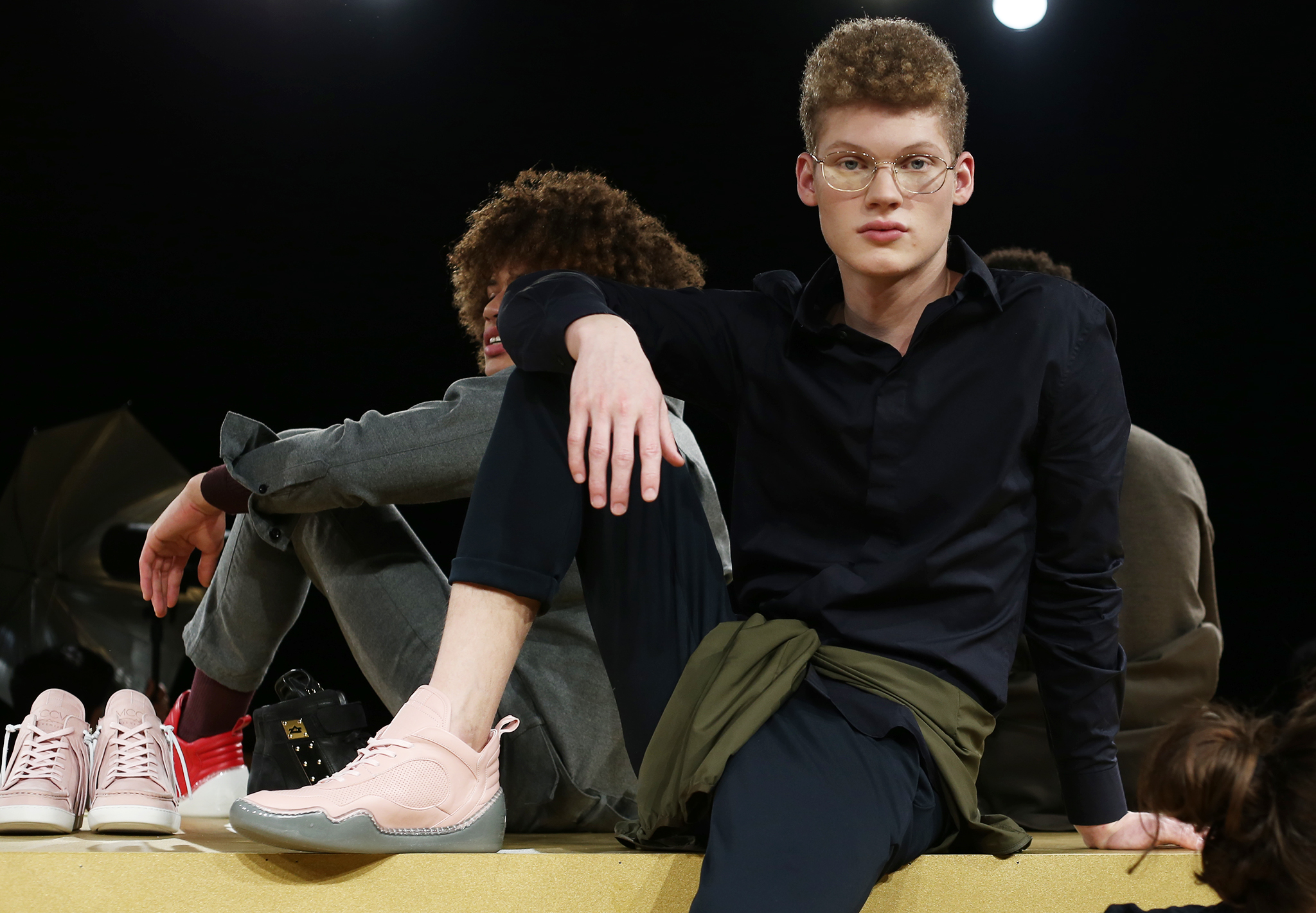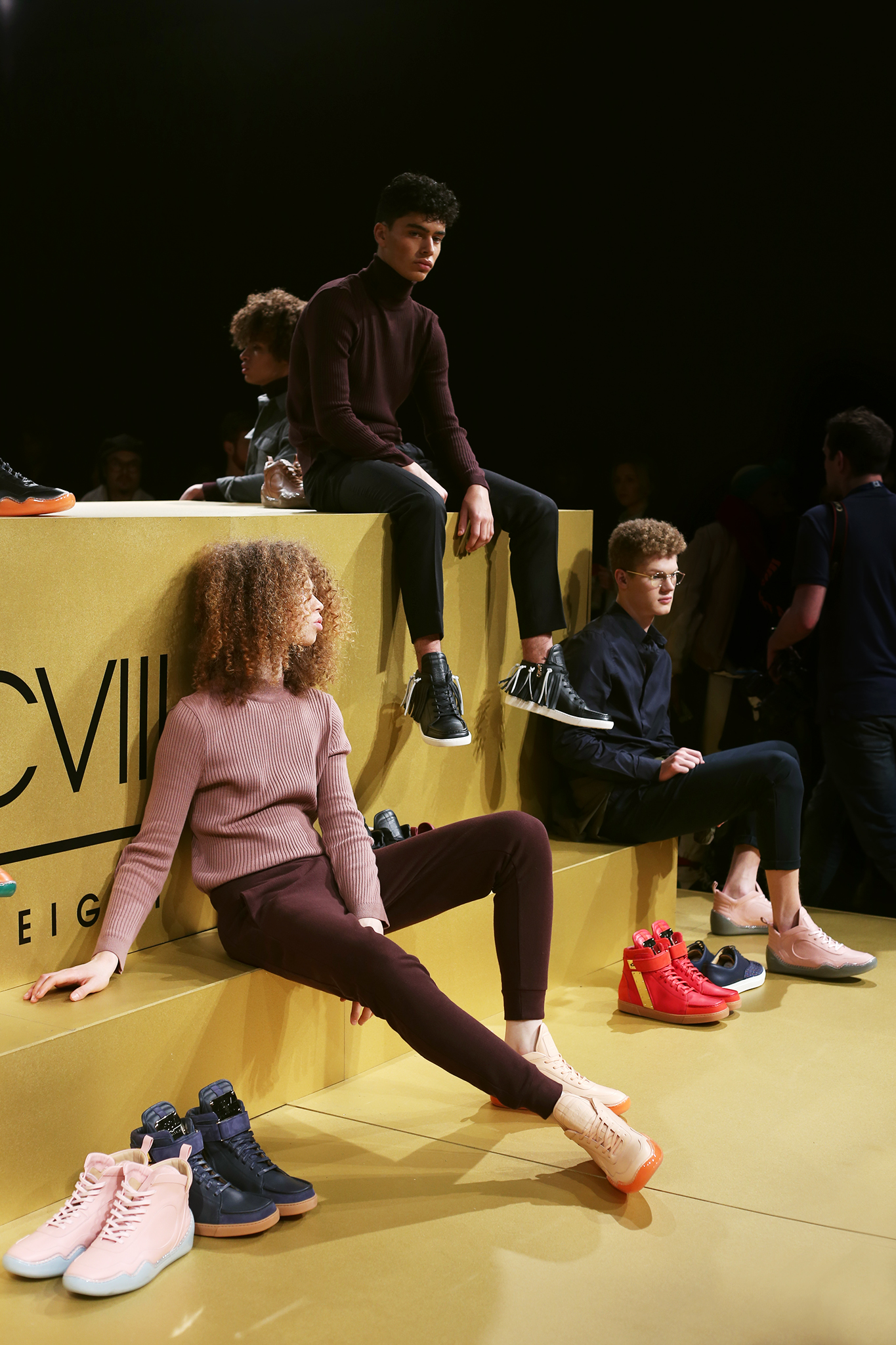 MCCVIII – pronounced 'Twelve-O-Eight' – highlighted its rags-to-riches story in its A/W 17 presentation at LFWM this weekend. Founded by music superstar will.i.am and his brother, shoe designer Carl Gilliam, the brand is named after their childhood address, 1208 Glenfield Court in Boyle Heights, East Los Angeles. Growing up in a poor family, the brothers attributed their creativity to the necessity that spawned it, designing their own clothes and starting their own unique trends. Of this time, they said: "We couldn't afford the riches, to compete with the riches, so we turned our rags into riches and the riches followed us. We were as original as our thumbprints, we created our own fashion trend AND WE OWNED IT!"
Awareness of heritage is a running theme throughout the brand, both from the brothers' upbringing and also from the collection's classical allusions. There are three strands in this season's collection; the Chariot Collection, the Pharaoh Collection and the Noble Collection. The Chariot and Pharaoh collections pay homage to heroes of the ancient world, whilst the Noble collection nods to Independence Day celebrations with a colour palette of red, white and blue. The Pharaoh collection in particular cements MCCVII's position as a luxury fashion sneaker brand, featuring Italian calf and nubuck leather with lambskin lining, and – in the case of the High-Top Plates – accents of 18-carat gold.
MCCVII's A/W 17 collection was drawn from a diverse yet cohesive colour palette, from subtle olive greens to bright splashes of red. Statement footwear with a luxe twist, Gilliam and will.i.am still own it.
Words by Cosmin Cernica
Images by Paolo Steve