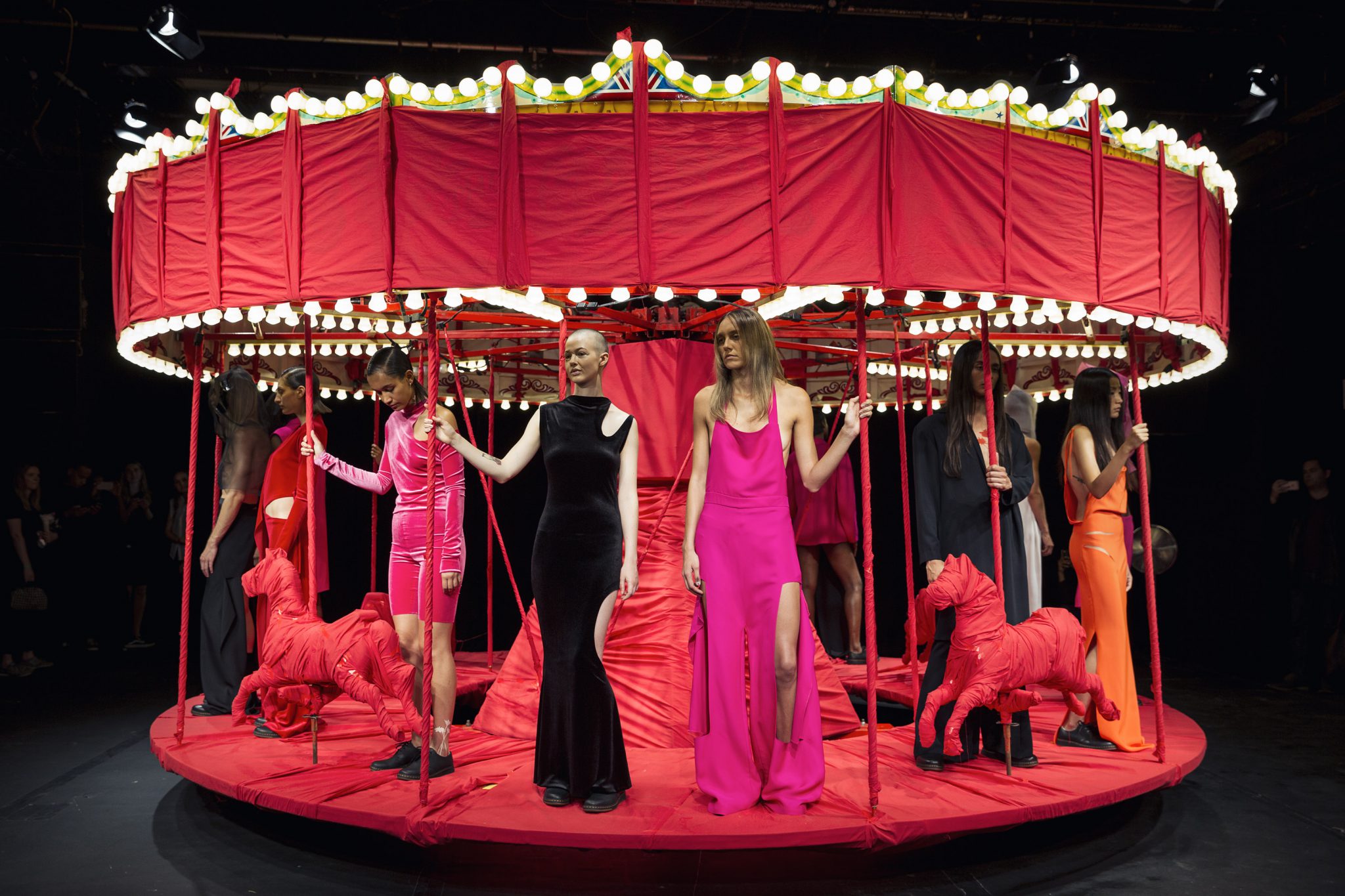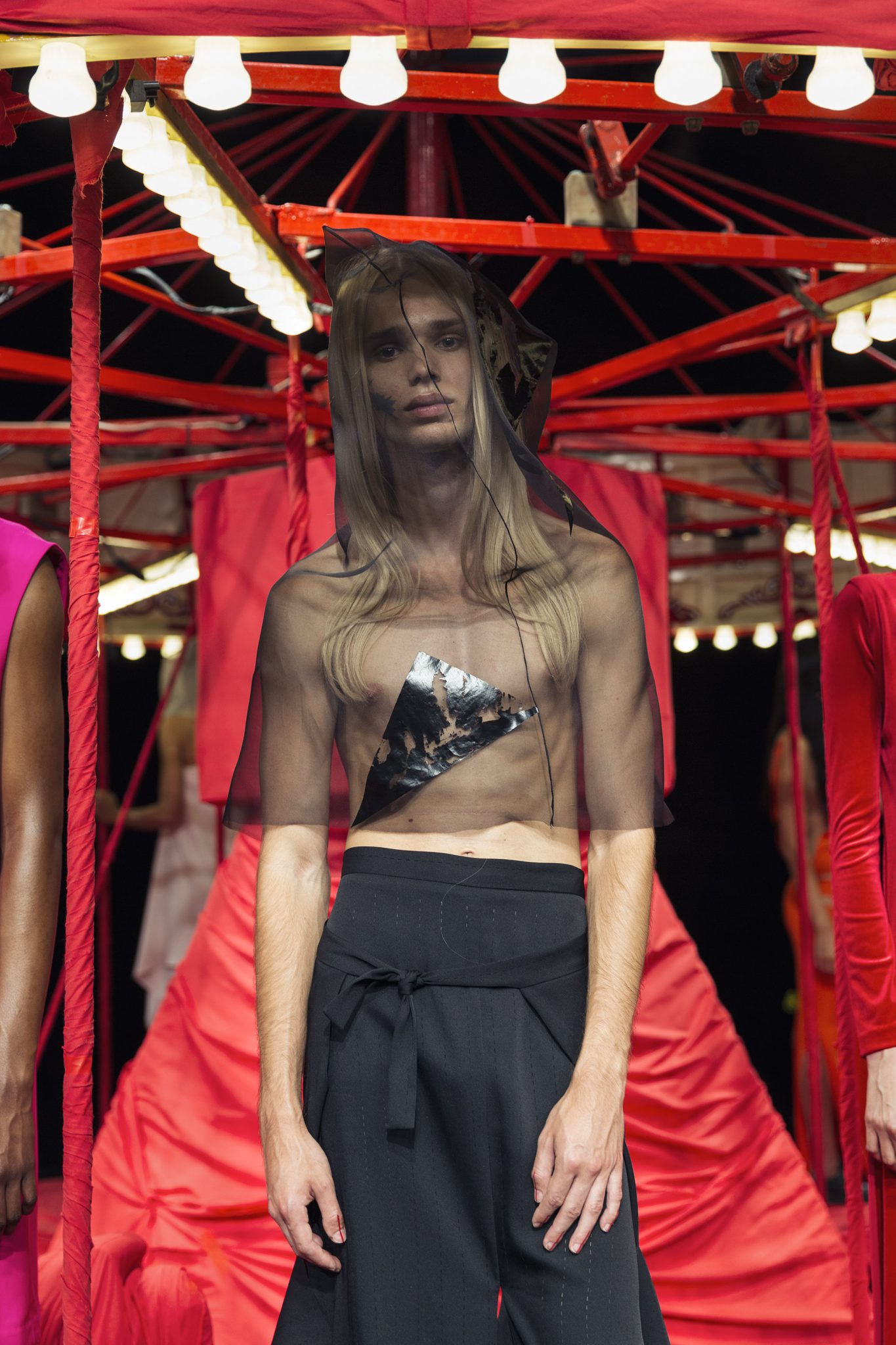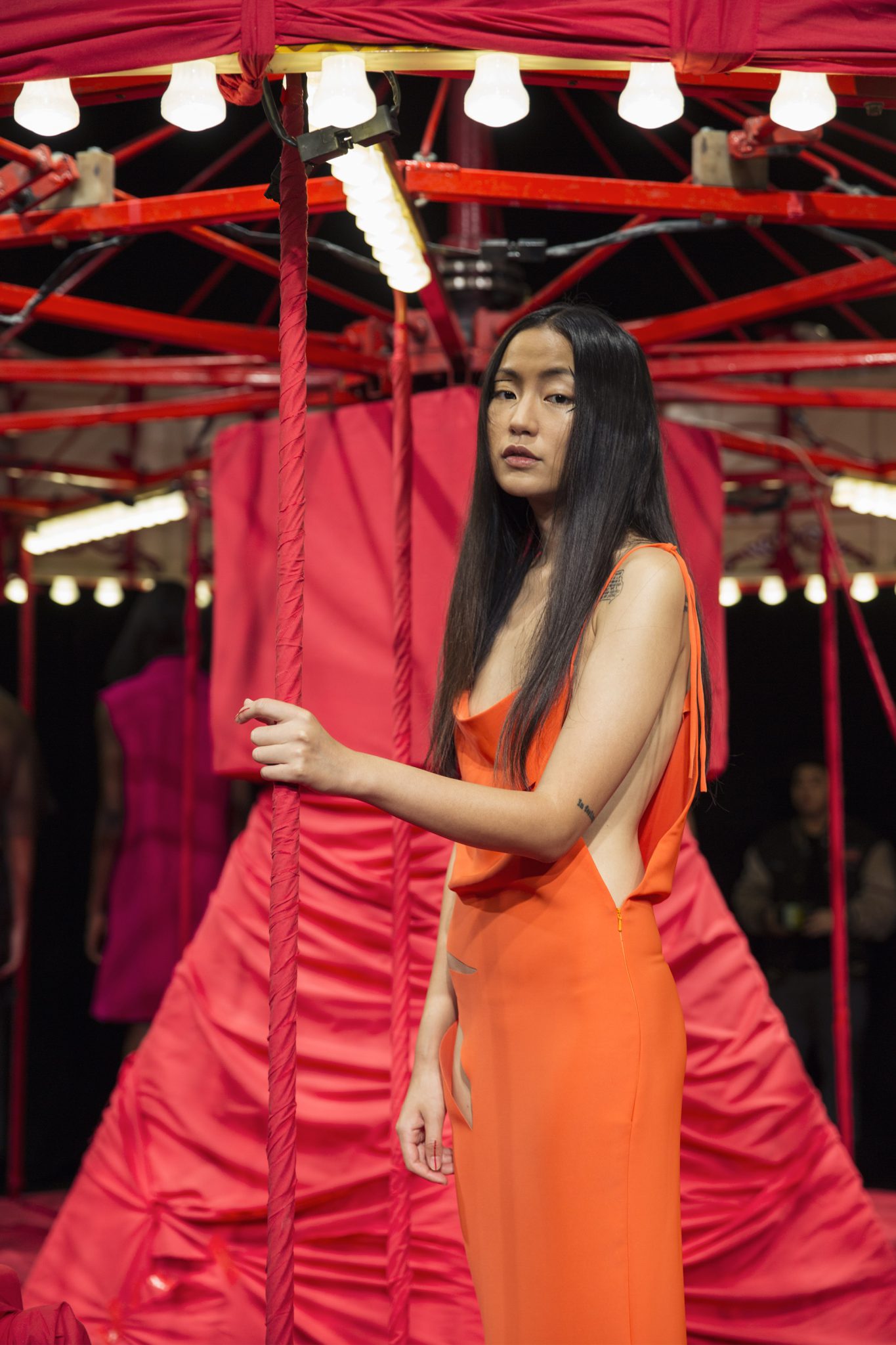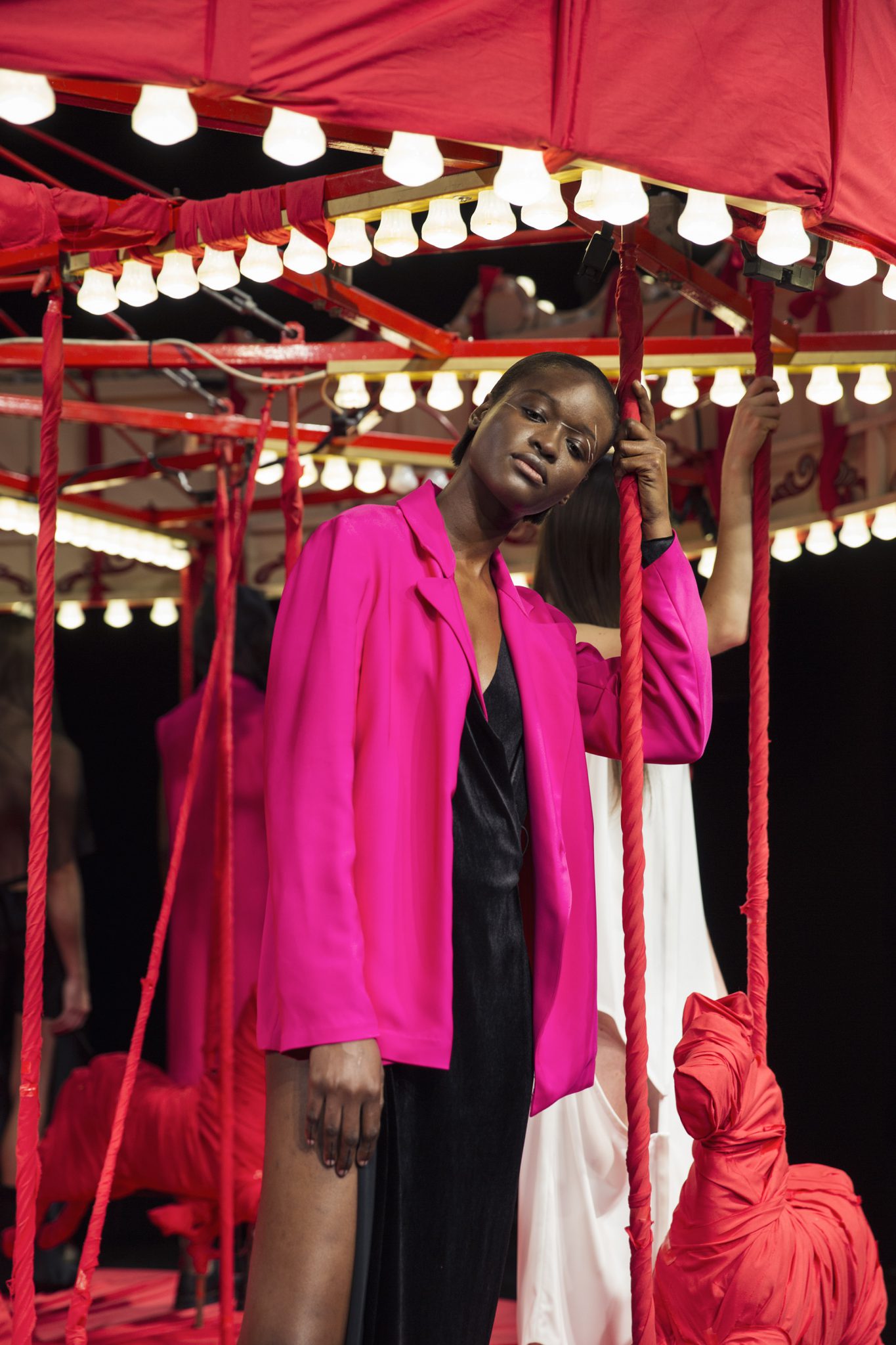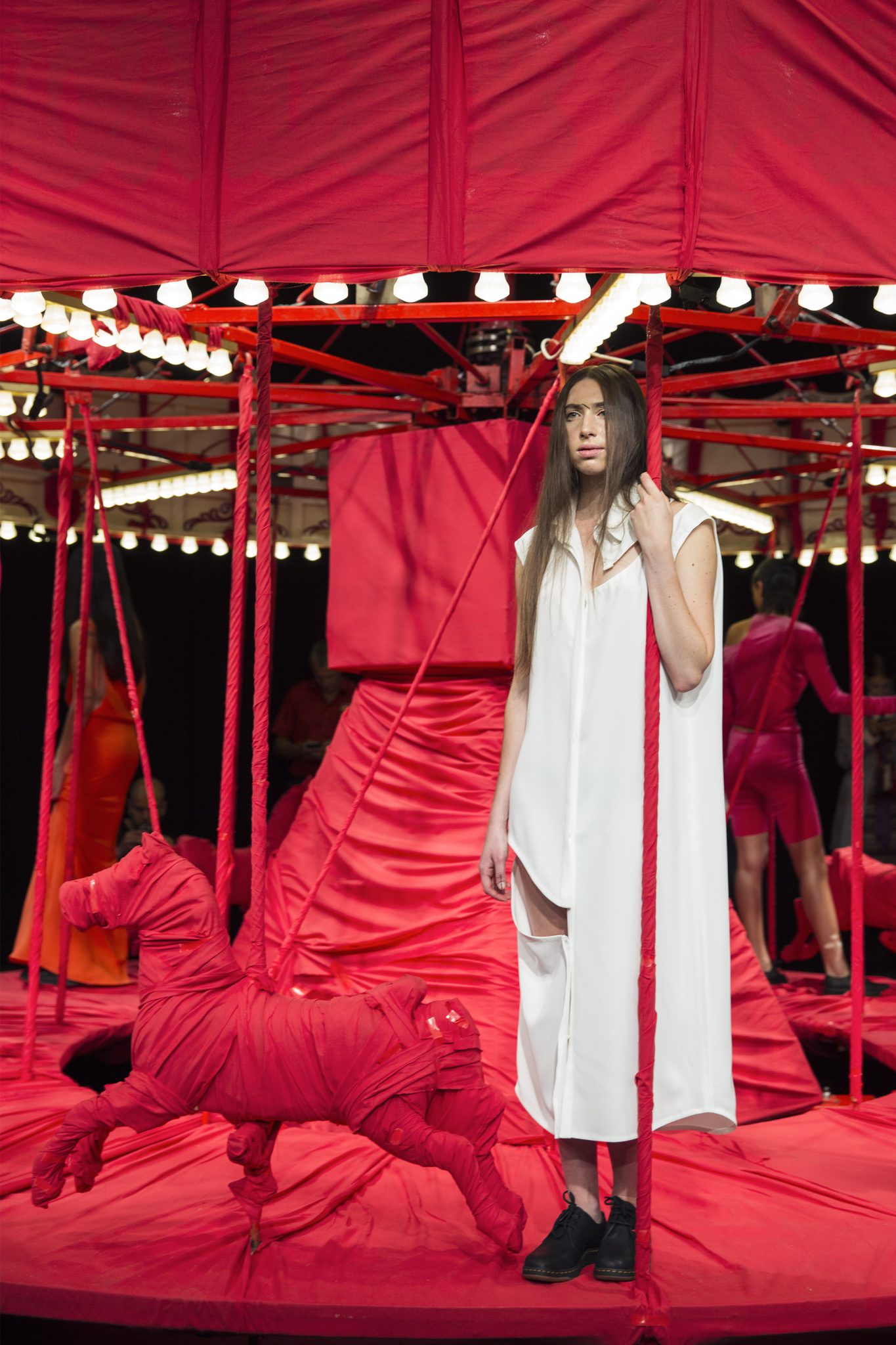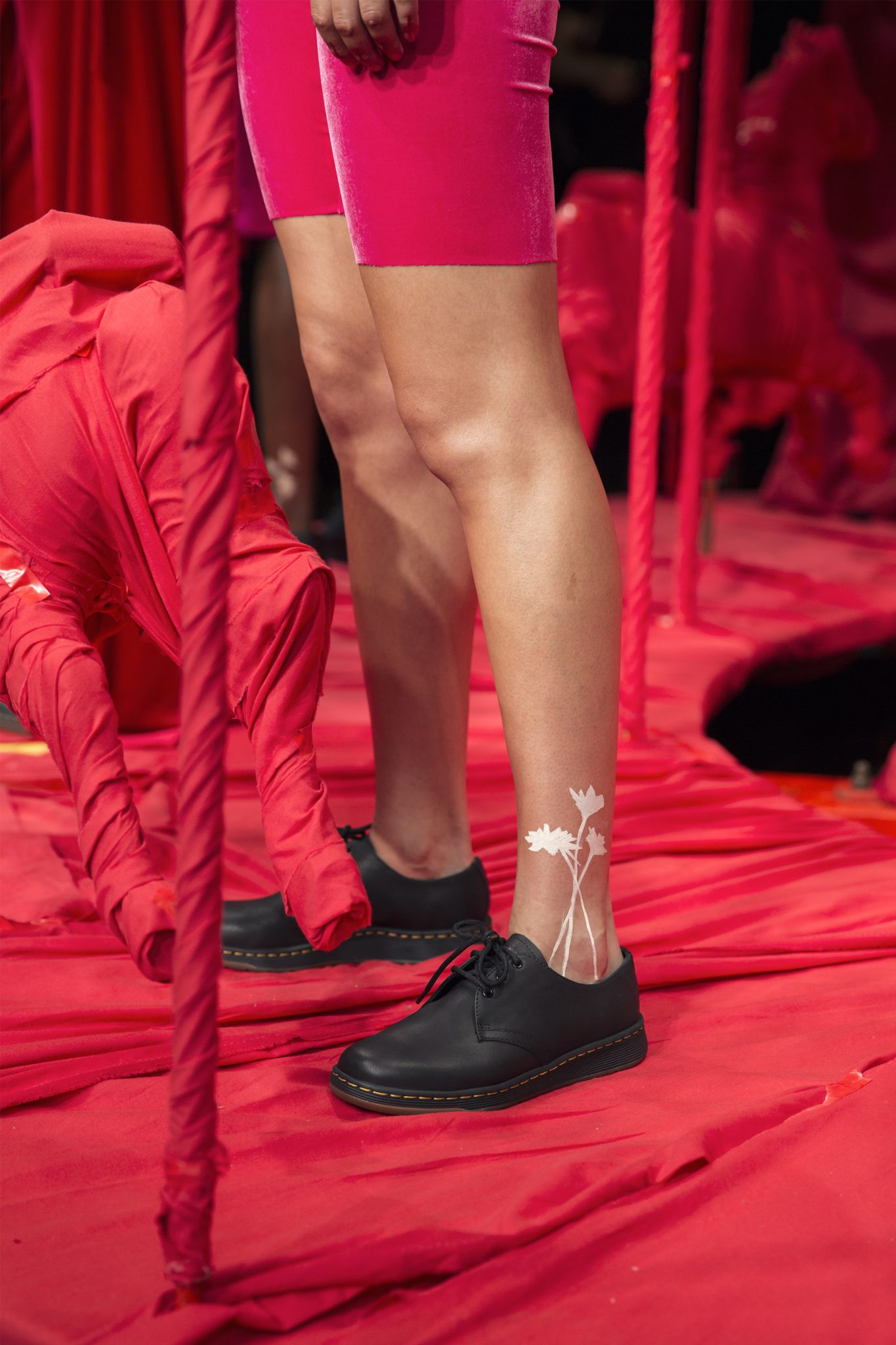 Indian inspired colour tones and a fantasy like spectrum, present from a family heartbreak consumes the carousal for Marta Jakubowski's SS17 collection.
Red, orange and pink tones construct the minimalistic statement pieces, which are worn by the models posing on the carousal, symbolising the designer's childhood. The set and individual pieces are each well-thought elements, which combine and reveal the inside story and themes of celebration and the cycle of life.
The fashion-filled audience all spoke loud with enthusiasm, seeming extremely impressed as the carousal turned with more models, more looks and more colours – all individually posed and styled by Tati Cotliar.
From loose jumpsuits to Noel Stewart veils, each look is carefully constructed to emphasise the continuous themes throughout the presentation. Attention was drawn to the black, white and pink veils, as they anchored the symbol of love throughout the theme of the cycle of life.
Marta Jakubowski, through her passion and talent, carefully included each item to promote her story behind the collection.
A noticeable theme throughout the presentation was the footwear. Each model wore Dr Martens DM's Lites Cavendish shoe, which contrasted accordingly to the Indian inspired colour pallet.
Satin, as a dominant fabrication throughout the SS17 presentation, pulls together the statement yet minimalistic overall look of the entire collection, and encourages a sophisticated style.
Words by Isabelle Jones
Images by Claudia Rocha