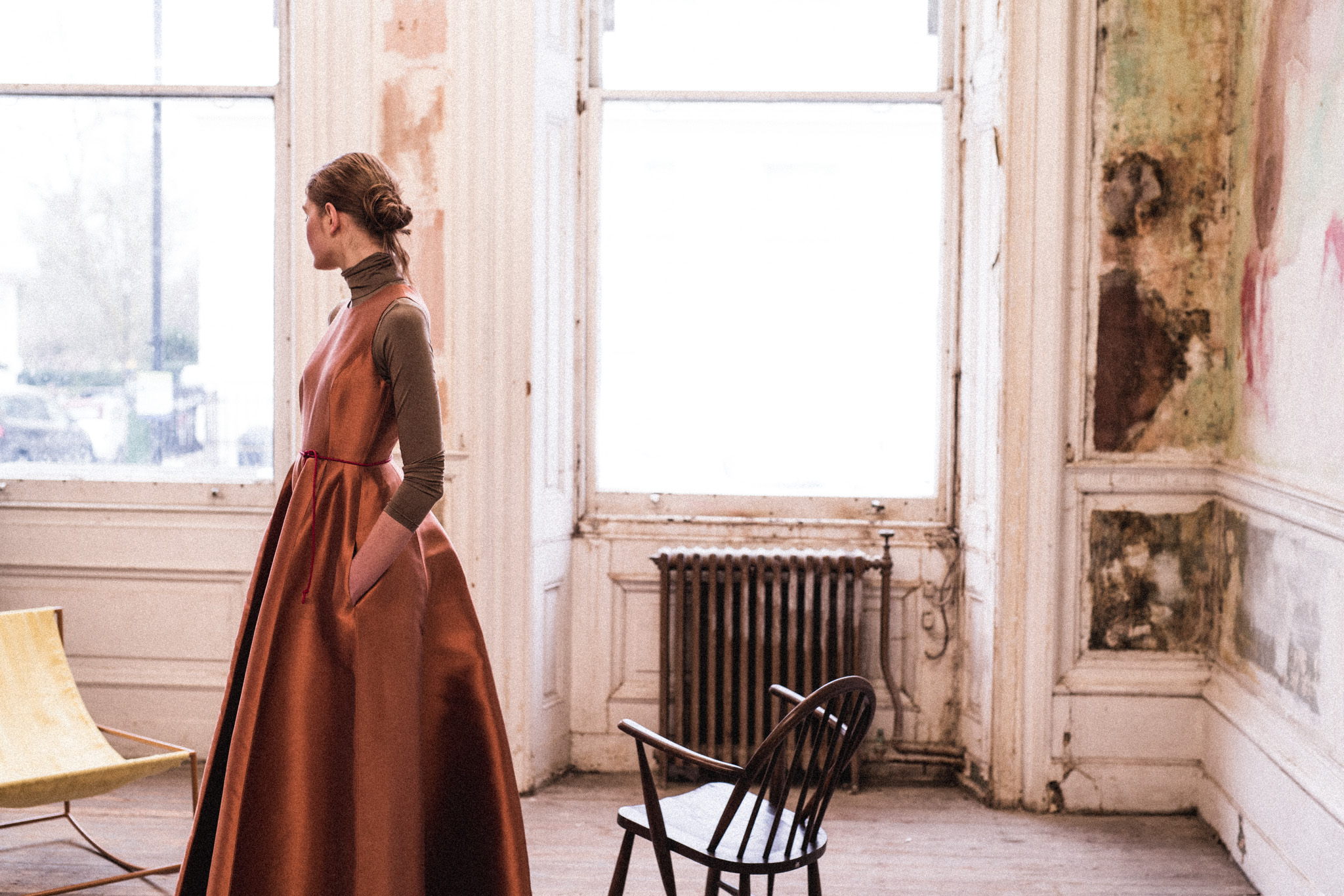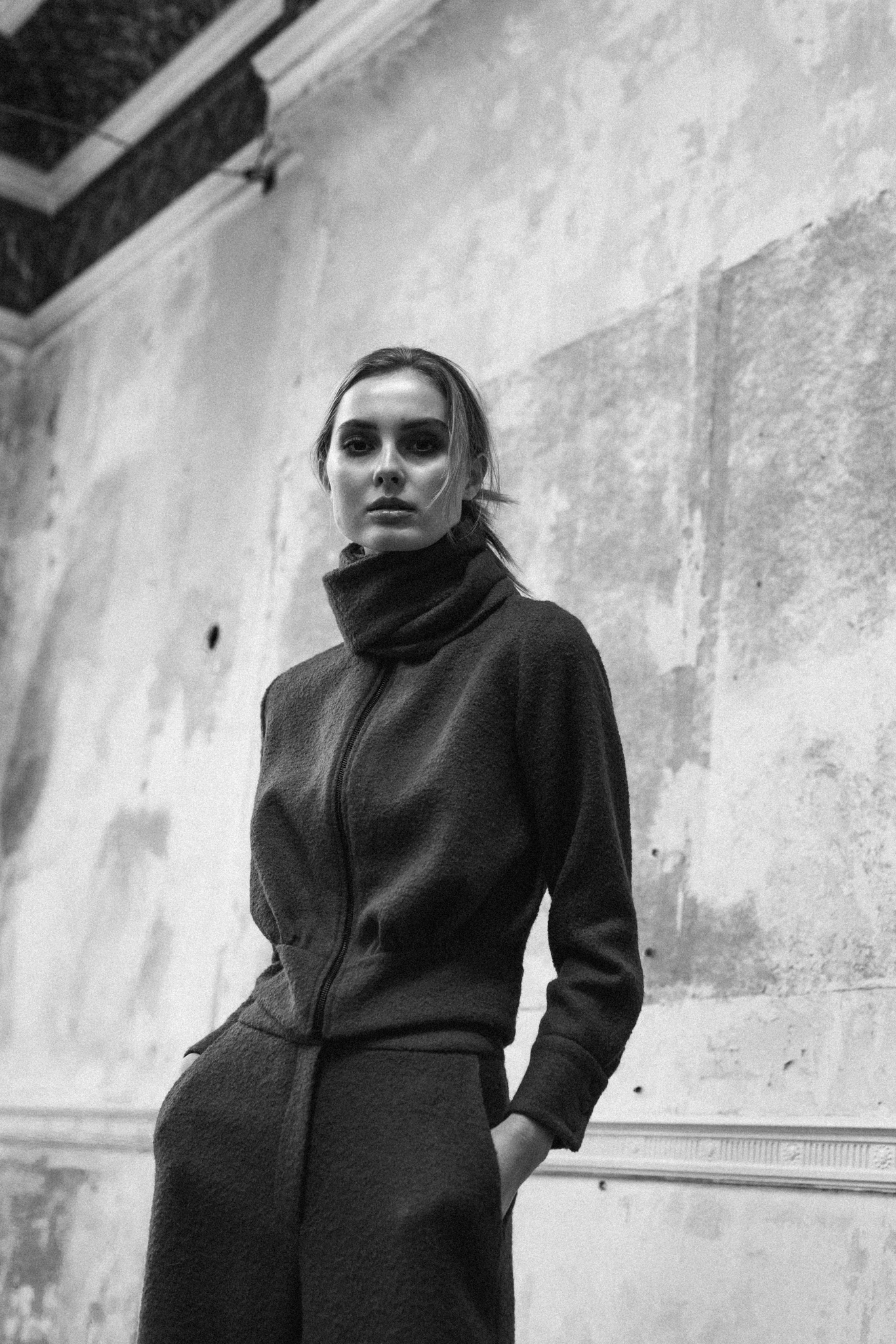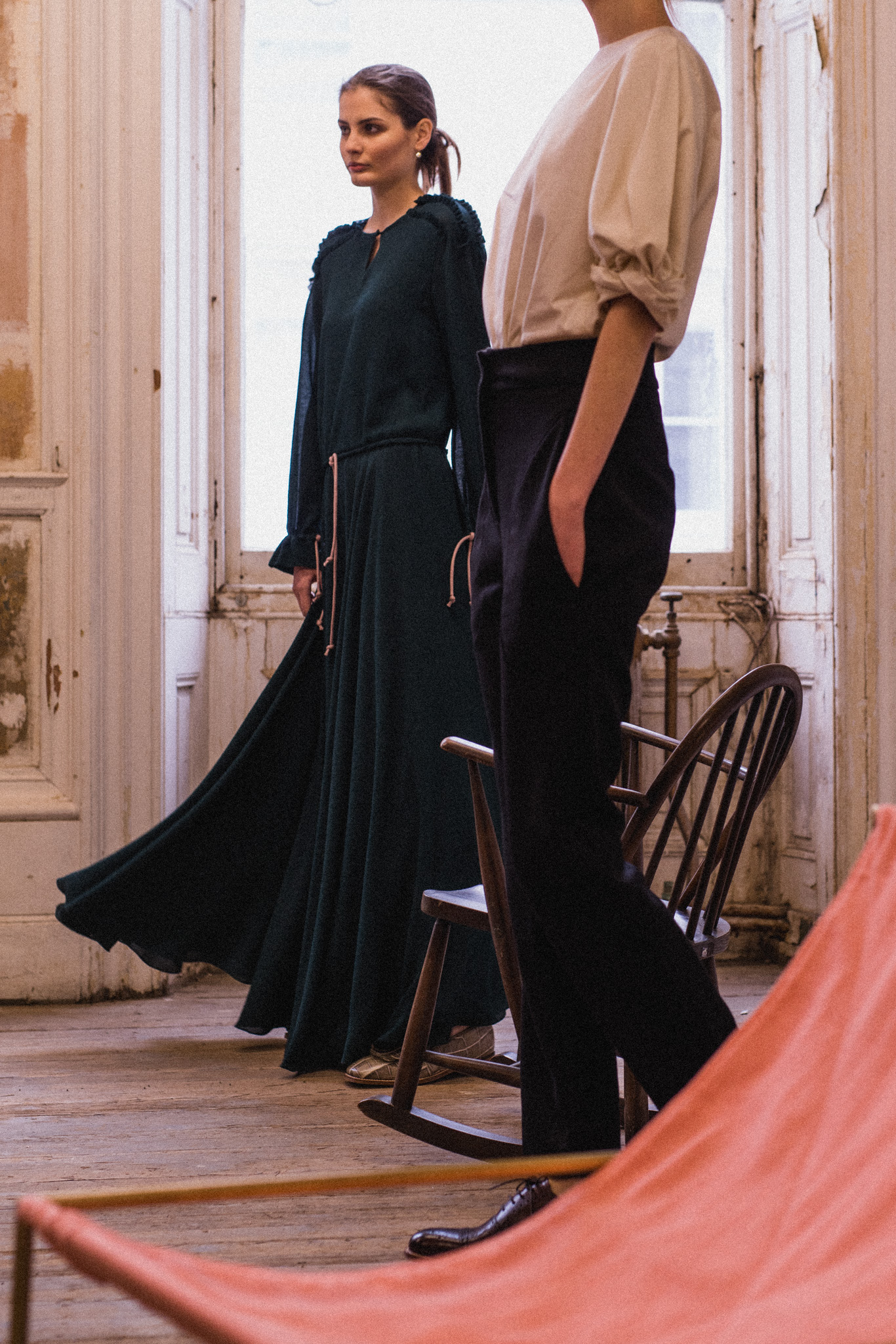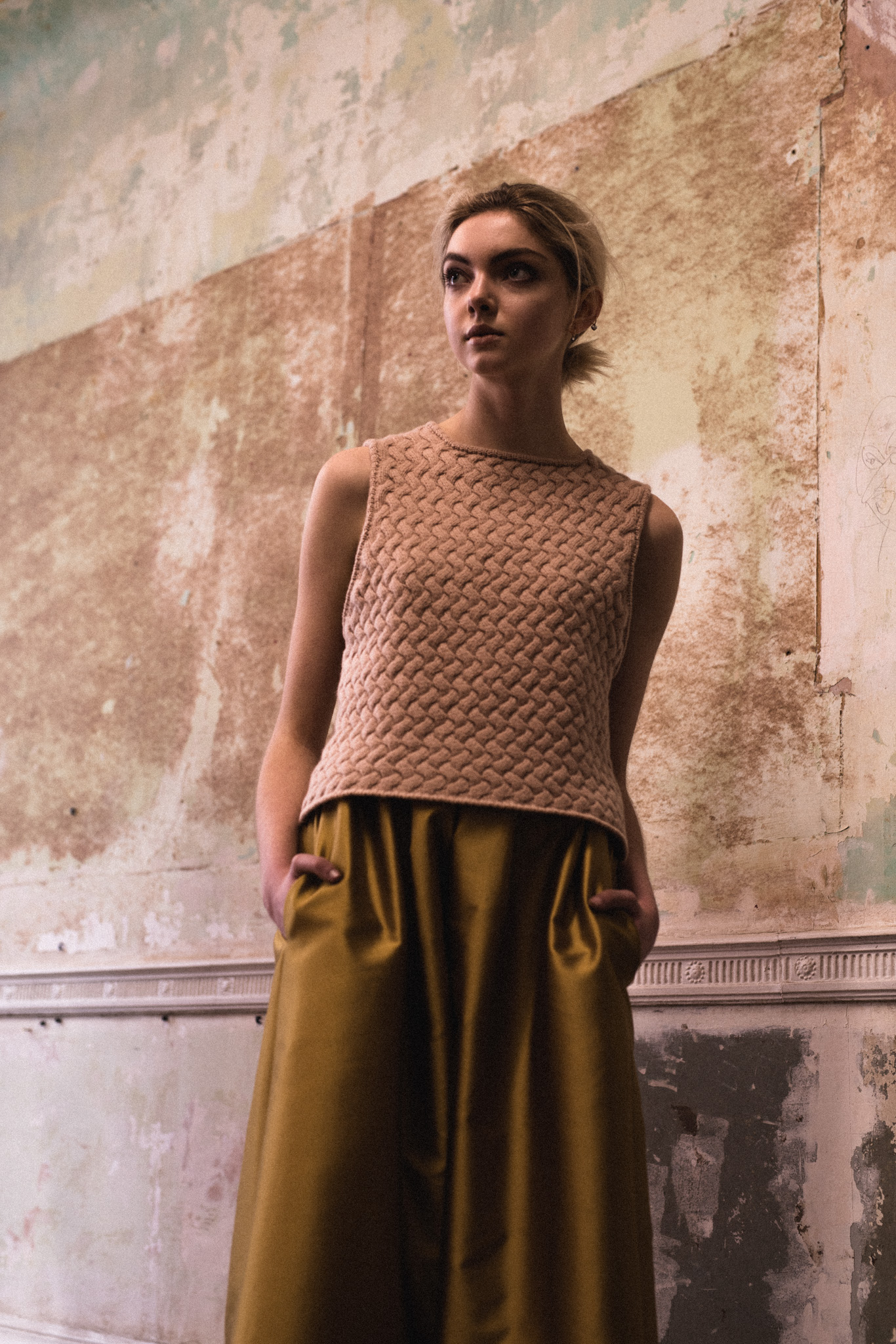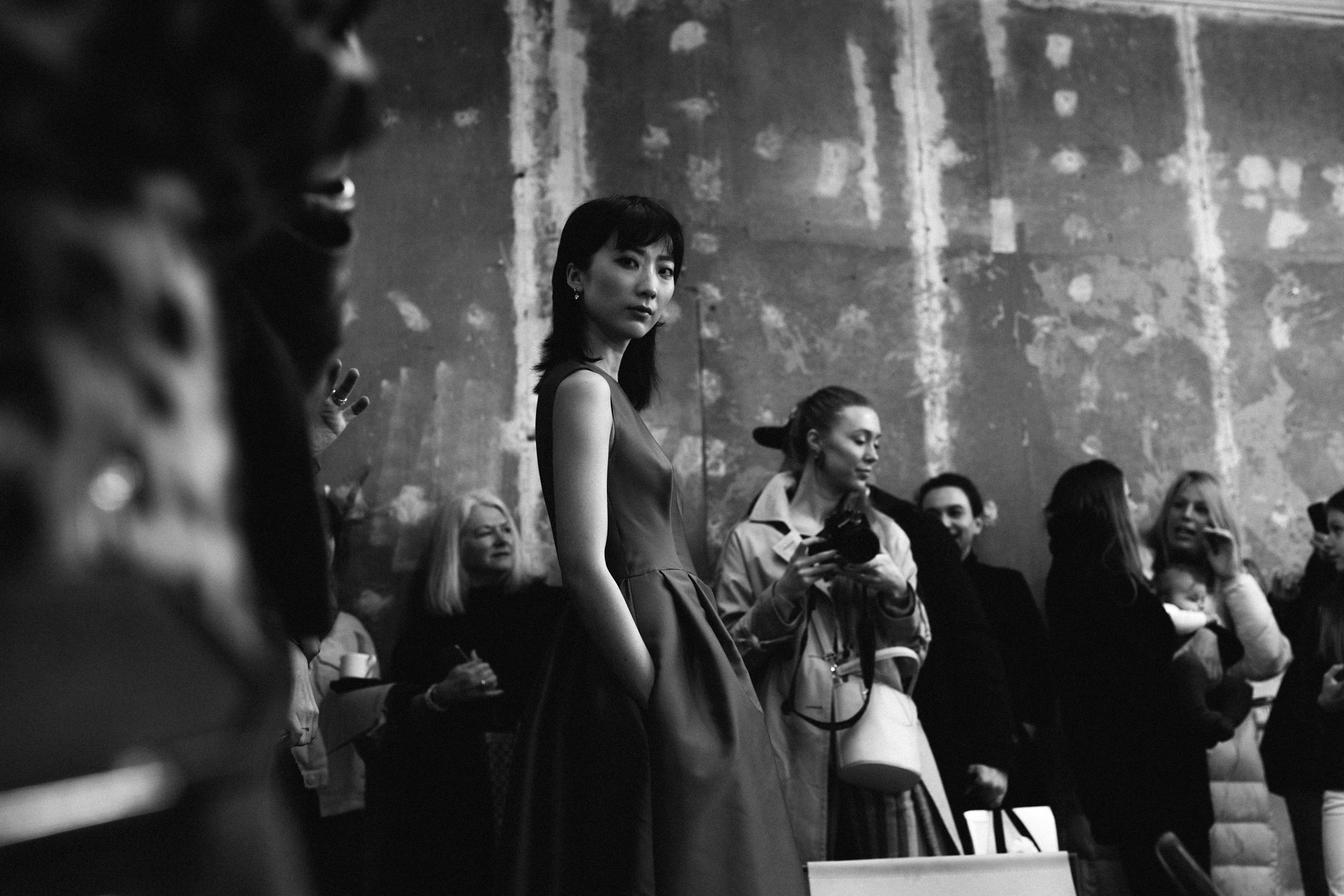 Merchant Archive's AW18 Presentation was wholly representative of, creative director and founder, Sophie Merchant's excellent command of textiles. The designs presented were a flawless example of simplicity coupled with eccentricity reflective of the inspiration for this collection, a patchwork blanket from a children's book, with its multi-faceted personality.
The colours used throughout the collection vary. However, muted tones help to cultivate a timeless, warm feel to the garments. This mixed with navy and blues to create depth and richness. Knitwear is introduced through waistcoats and skirts with stitching reflective of the patchwork motif. Modernity is brought into the collection through the use of brighter reds and blues, this coupled with relaxed hemlines create easy to wear styles, while not forgetting the elegance associated with Merchant Archive. The use of layering helps to convey this elegance and experience. Layering and ruffling of fabrics injects an element of fun or vivacity into the pieces. In turn, there is a versatility to the collection in that the age range cannot be easily marked, the pieces can be perceived and adorned in a number of ways.
The collection experiments with colour and silhouettes in the same way a child, from which Merchant takes inspiration, experiments with different aspects of life. The inspiration for this collection was prevalent and poignant throughout its presentation. Merchant's passion can be seen through the garments, in the attention to detail and the quality of the fabrics, making the presentation an overall enthralling experience.
Photography: Sanne Glasbergen
Words: Melissa McDonald