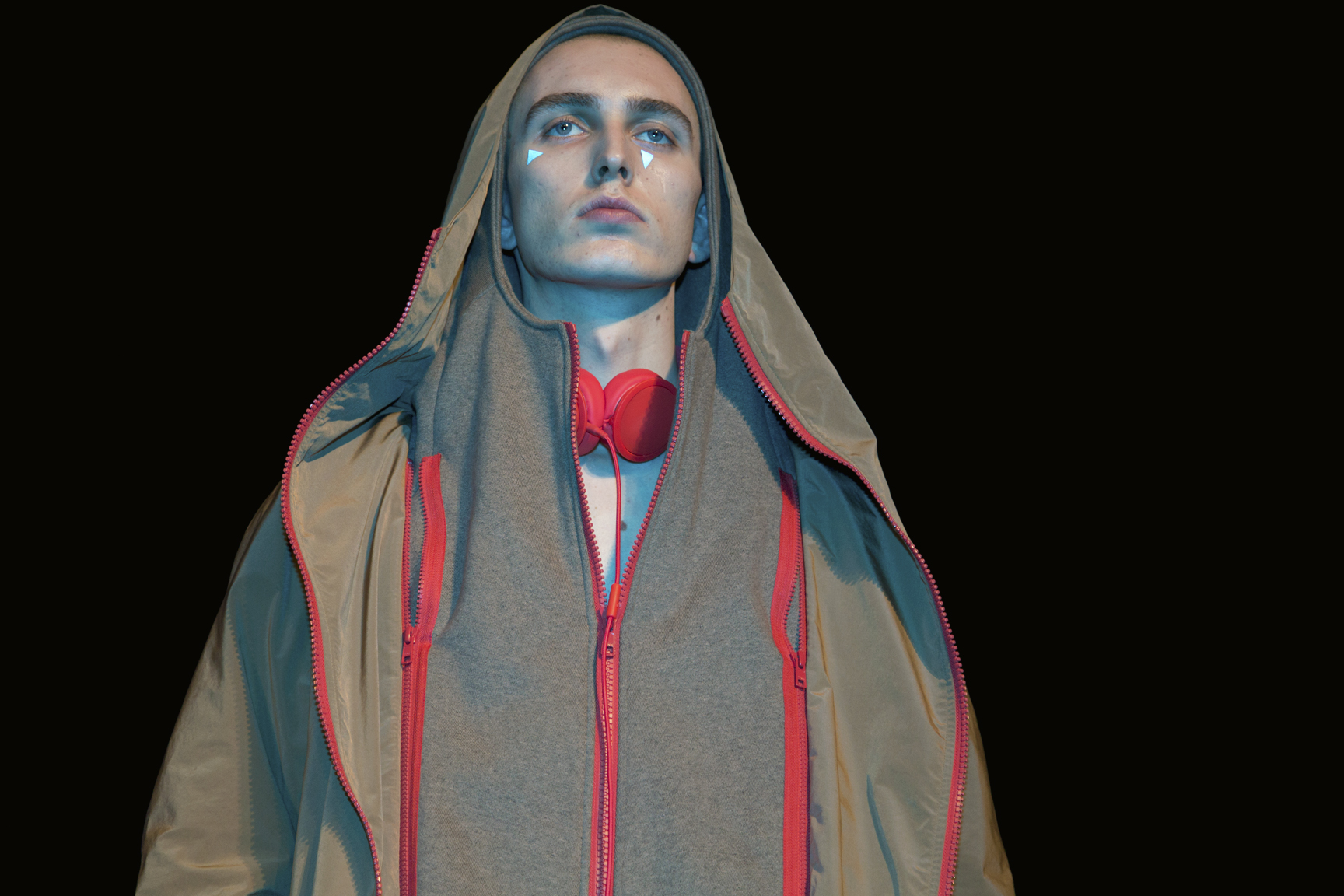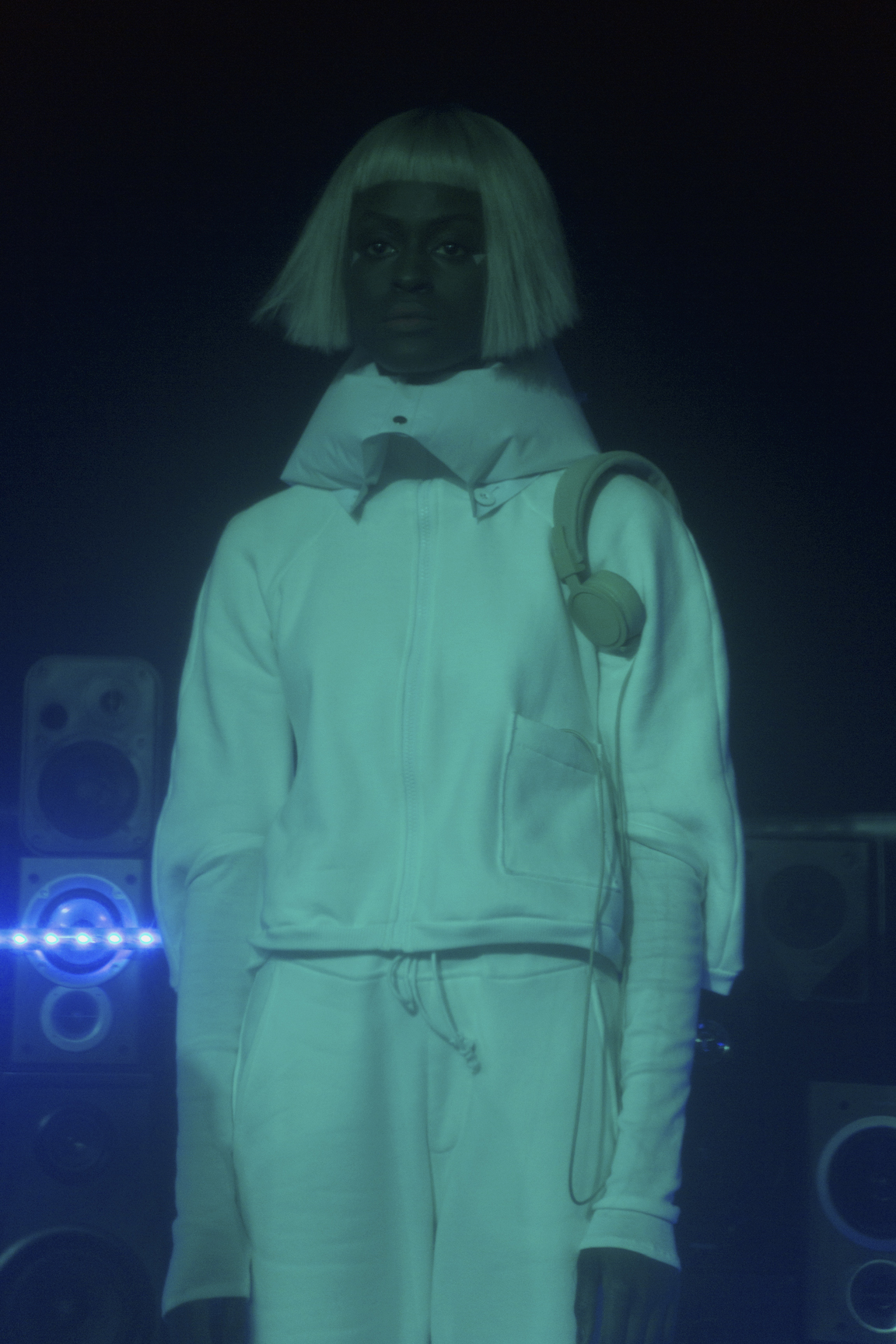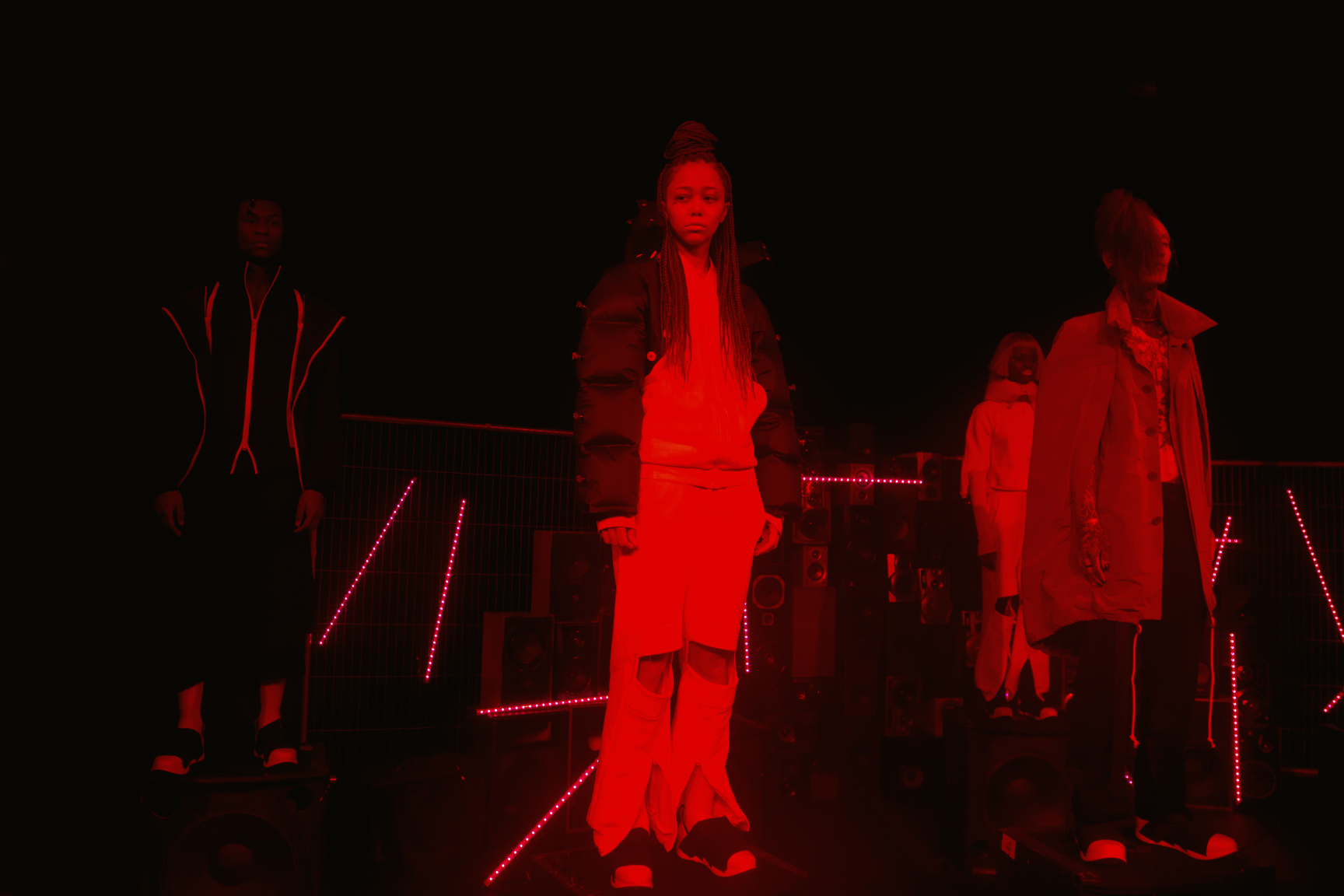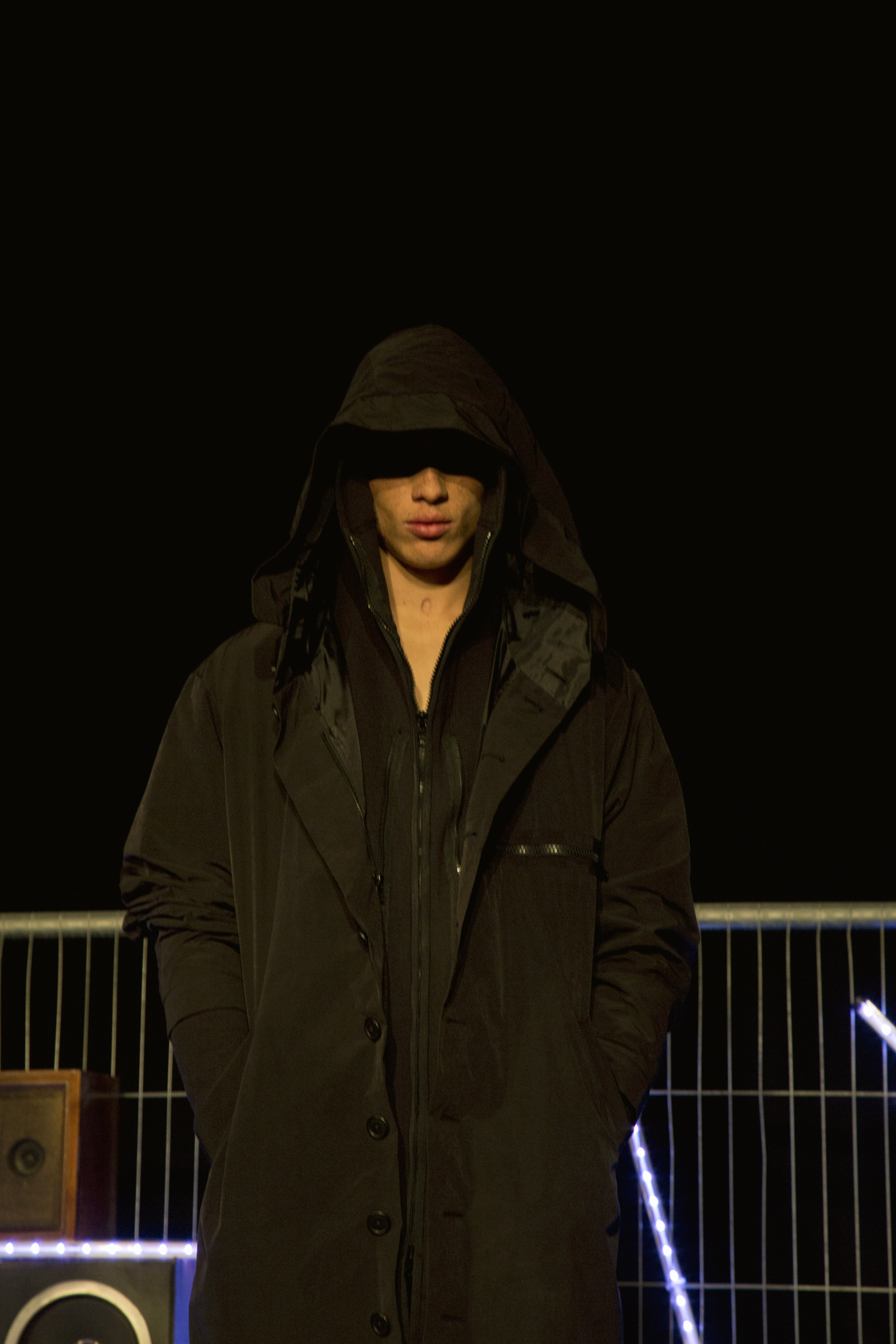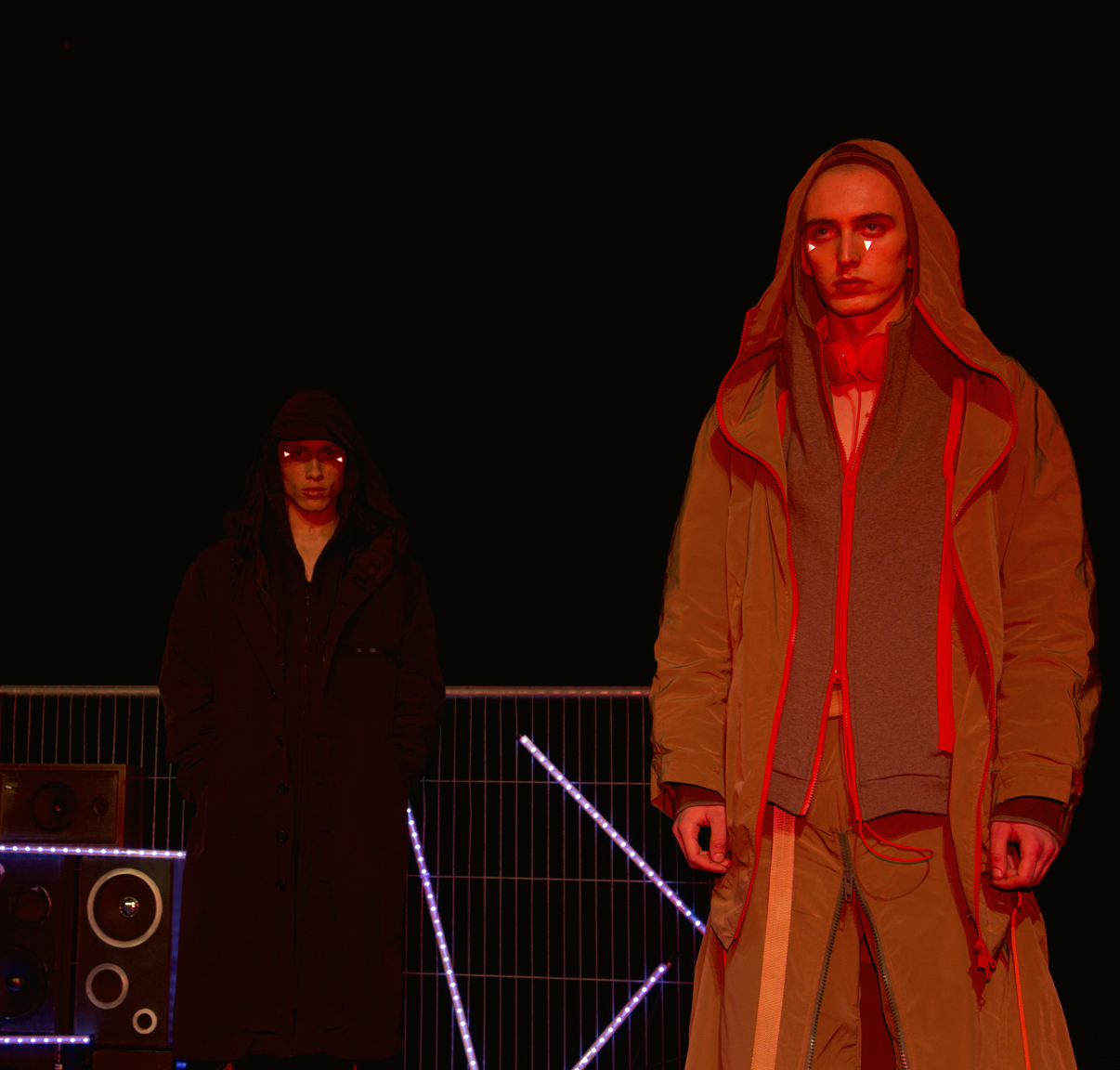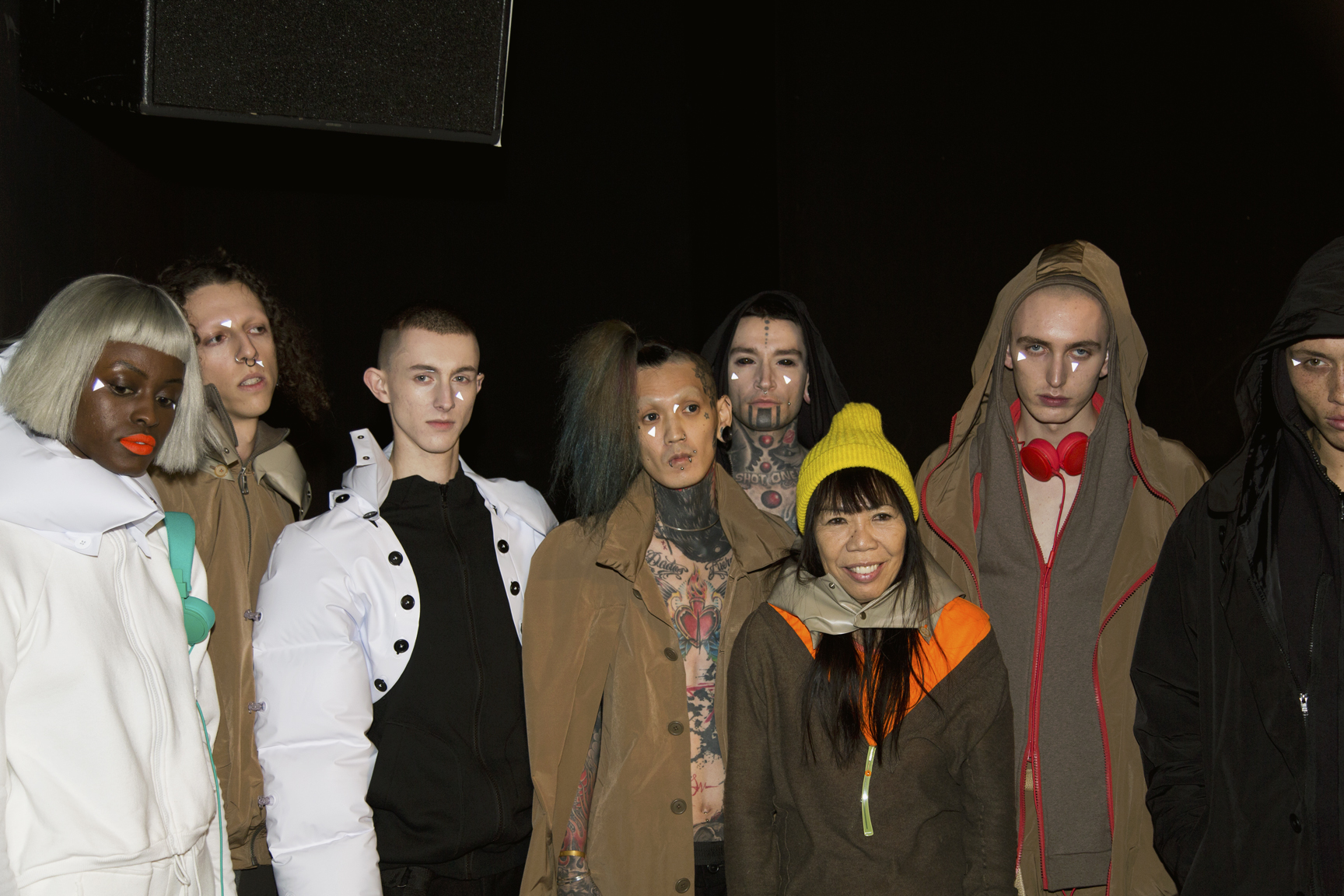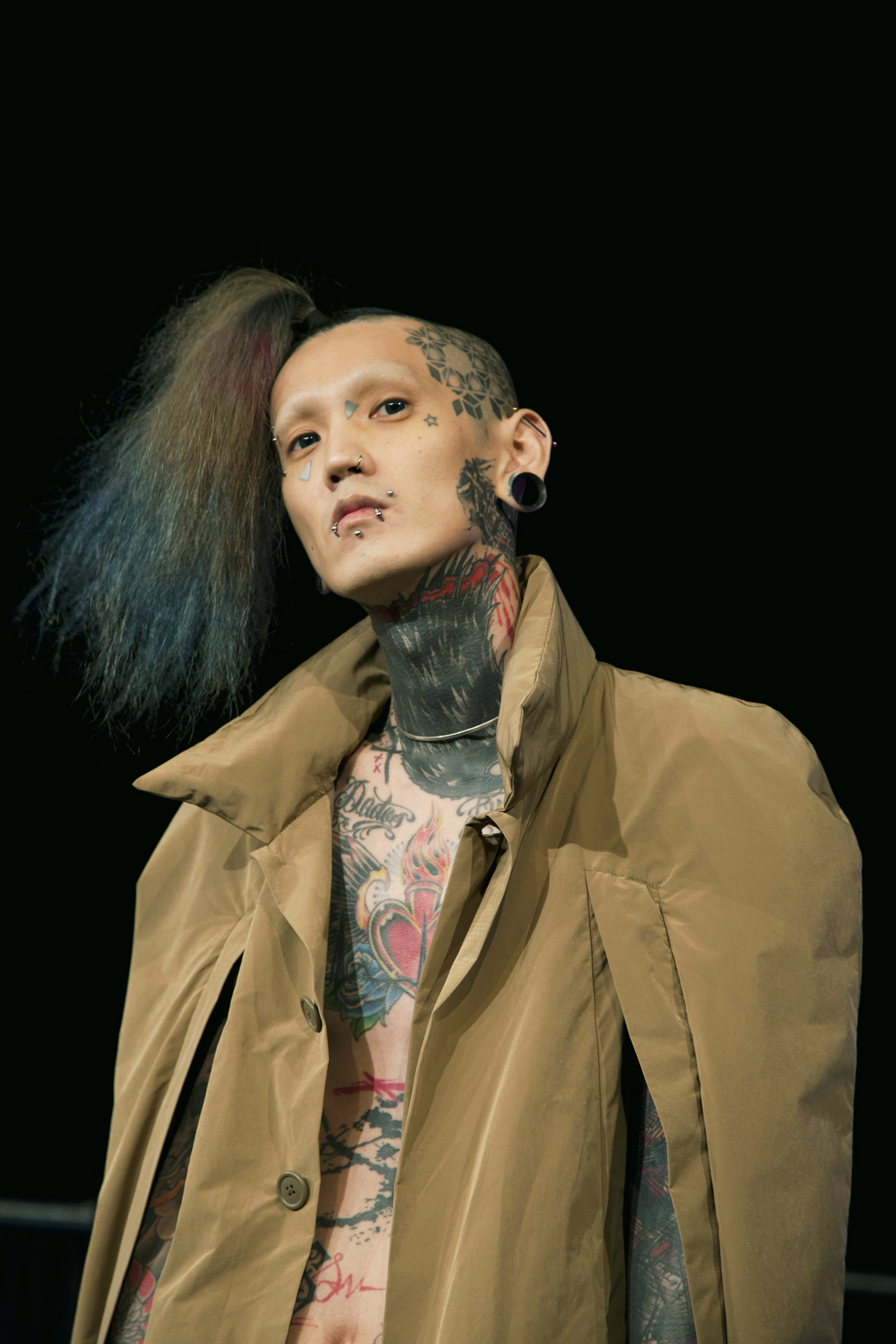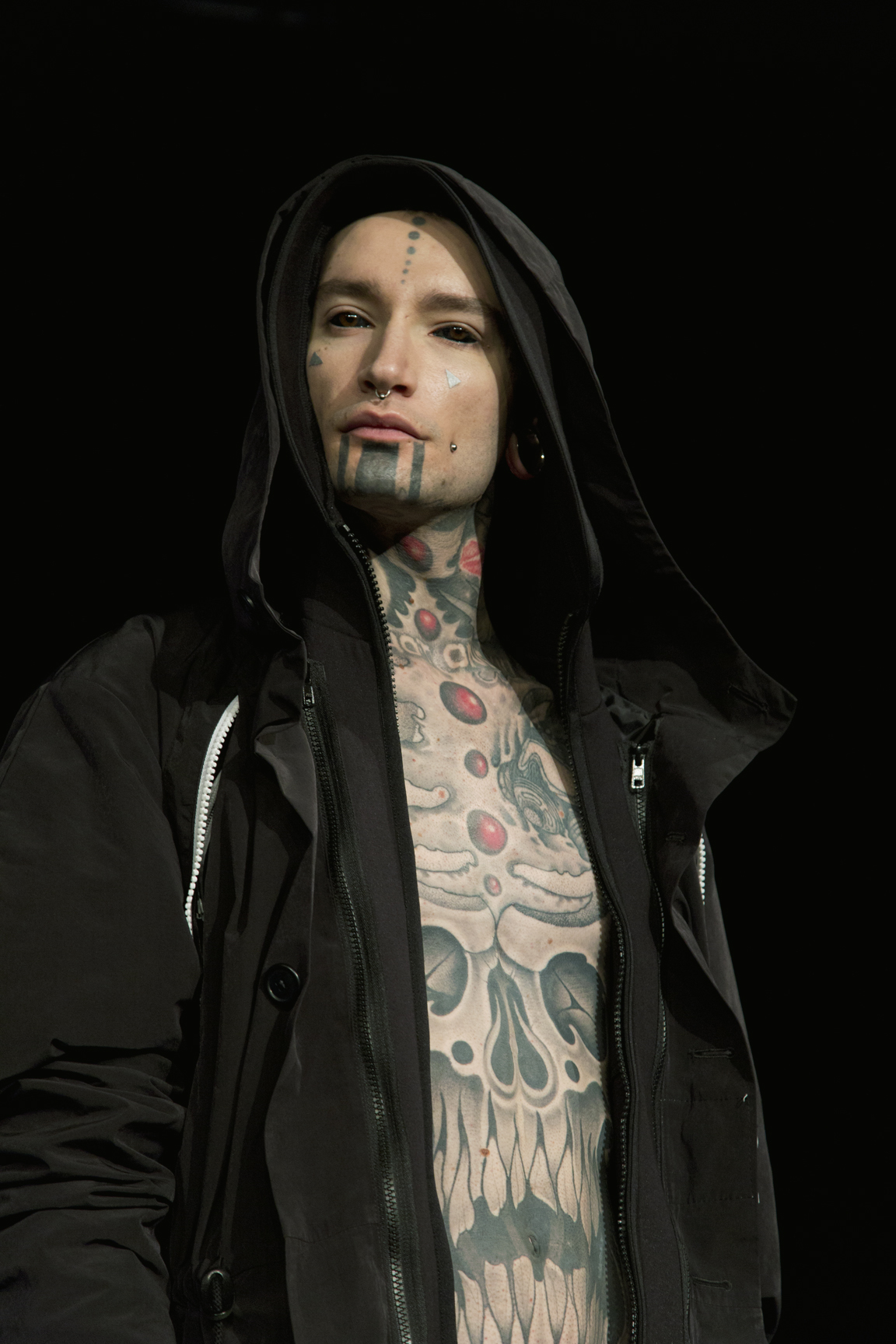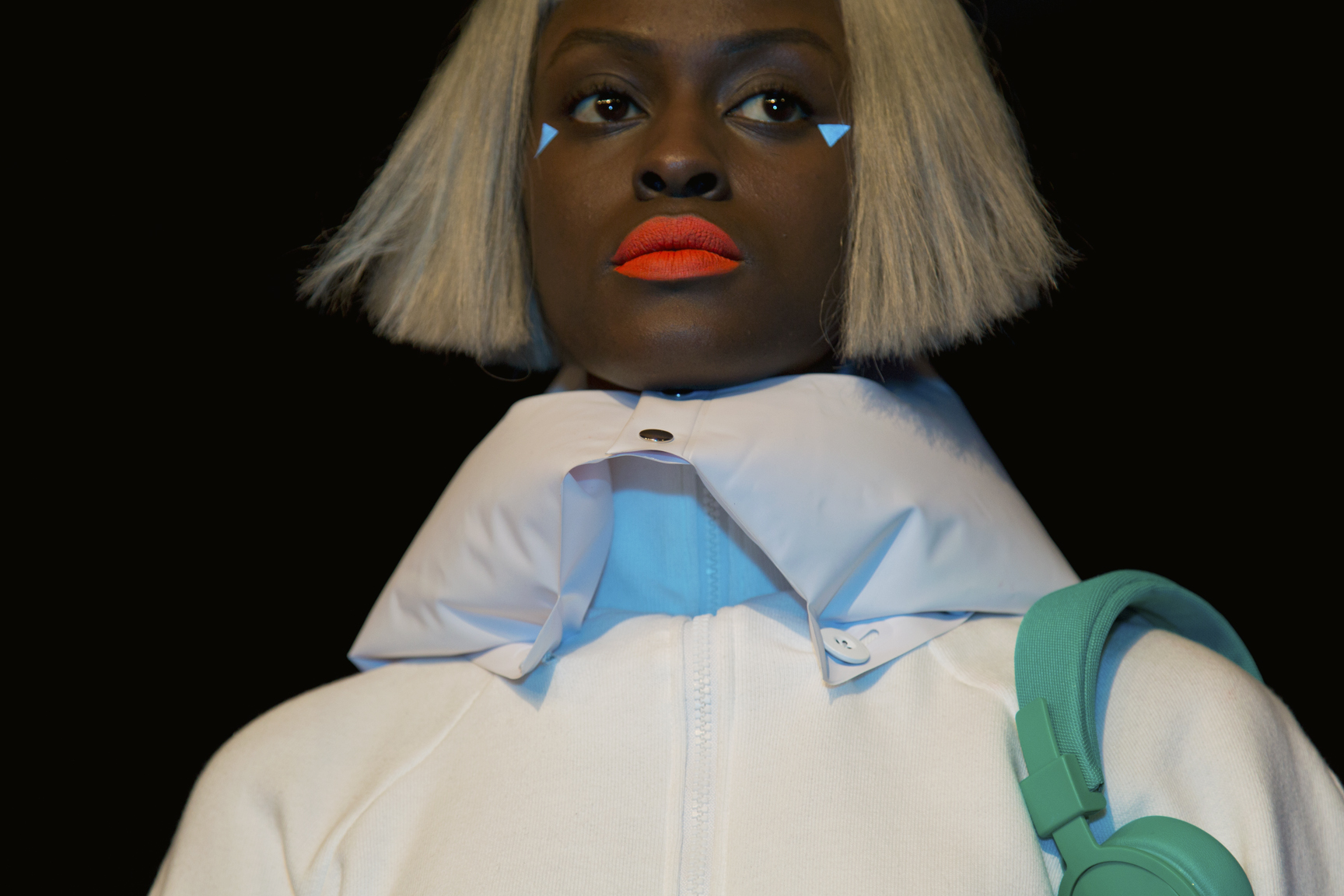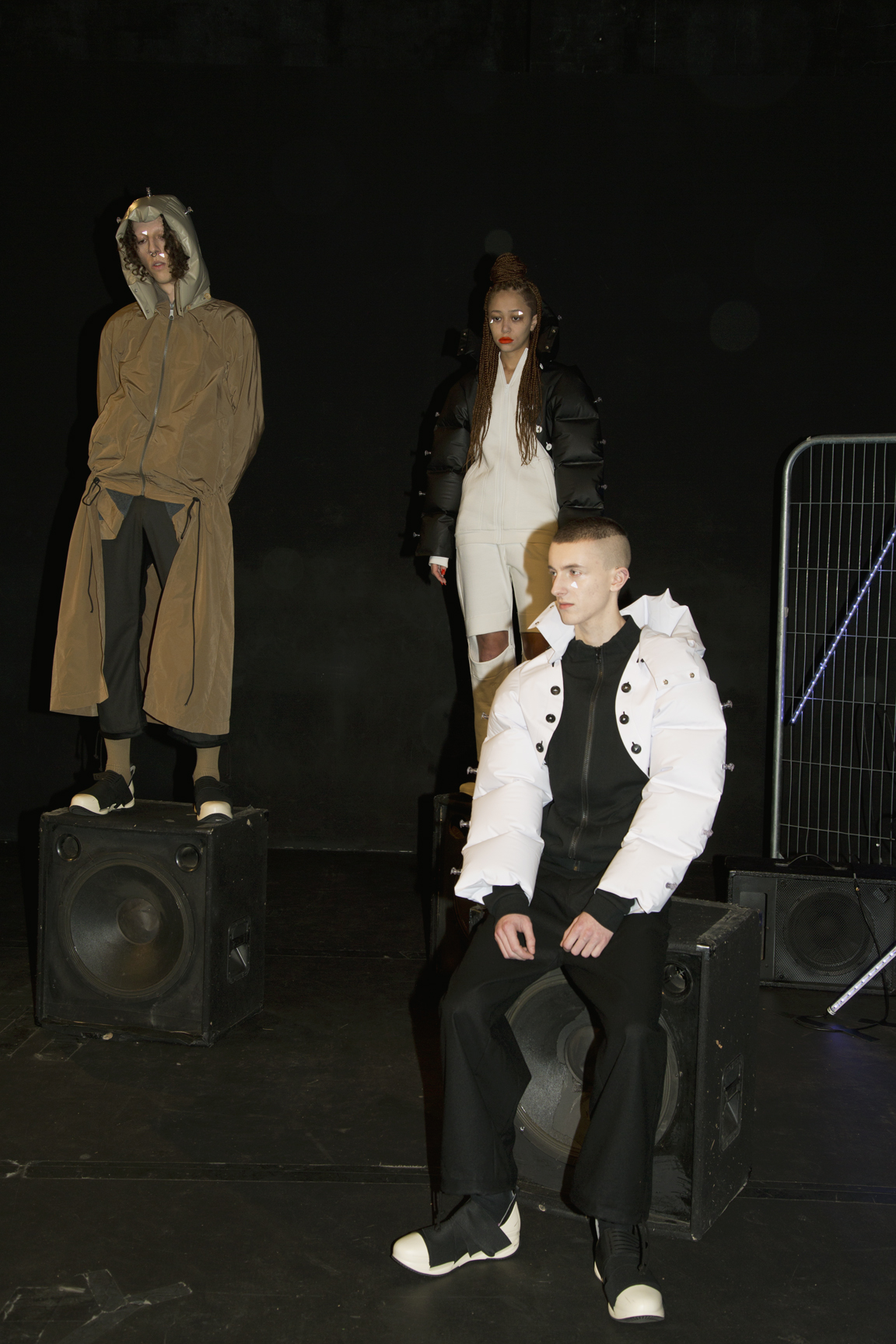 Michiko Koshino's experimental presentation had hard hitting looks with a grungy underground sound, stand-alone high spec speakers decked with tatted up models. The collection screamed attitude with Koshino's innovative evolution of her continuous house style. The clever construction of inflatable/blow up hoodies and longline jackets which can be pulled in at the hip with a drawstring.
With hands in pockets to demonstrate the seams can be undone with zips and arms can be placed through the sides instead of armholes. Michiko Koshino's LFW Men's presentation created silhouettes with red lined zips and monochromatic block colour scheme. Neon and edgy hair and makeup encouraged the viewers to visualise how they can interpret Koshino's choice of fabrics and pattern cutting to be worn for street style or club wear.
Trendy split-zipped cropped trousers in thick jersey for both mens and womenswear. Presented side by side in a colour palette of tobacco, black, white and orange — the designs brought to life as if the models were warriors preparing for war. Putting a stamp on the expansion and exploration of Koshino's military roots, her collection steers towards  taking fashion way ahead into the future.
Michiko Koshino's AW17 collection allows a wearer to manifest who they are by enabling her to show the world that she's able to predict the newest trends.
Words by Dayna Dibua 
Images by Lusha Alic