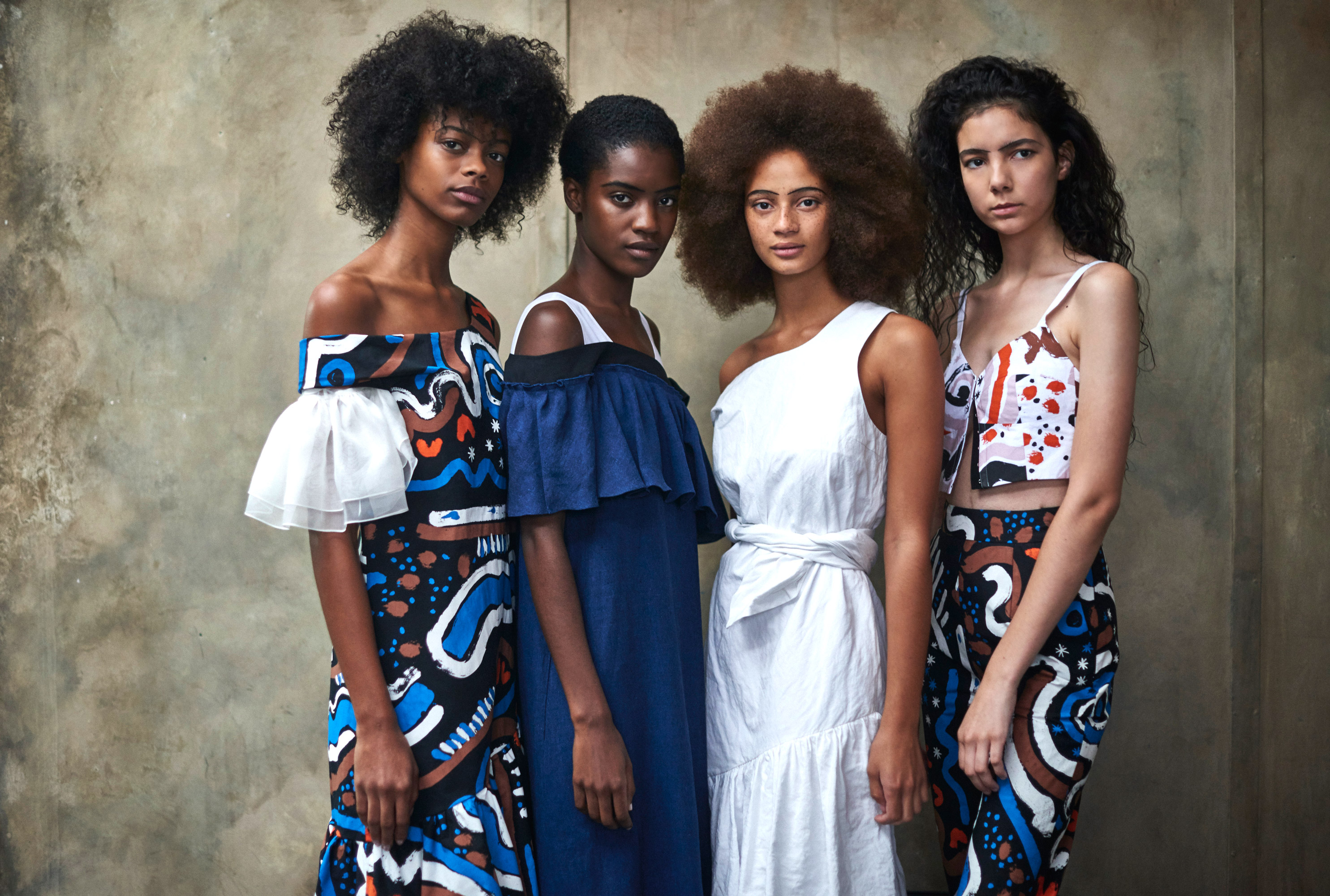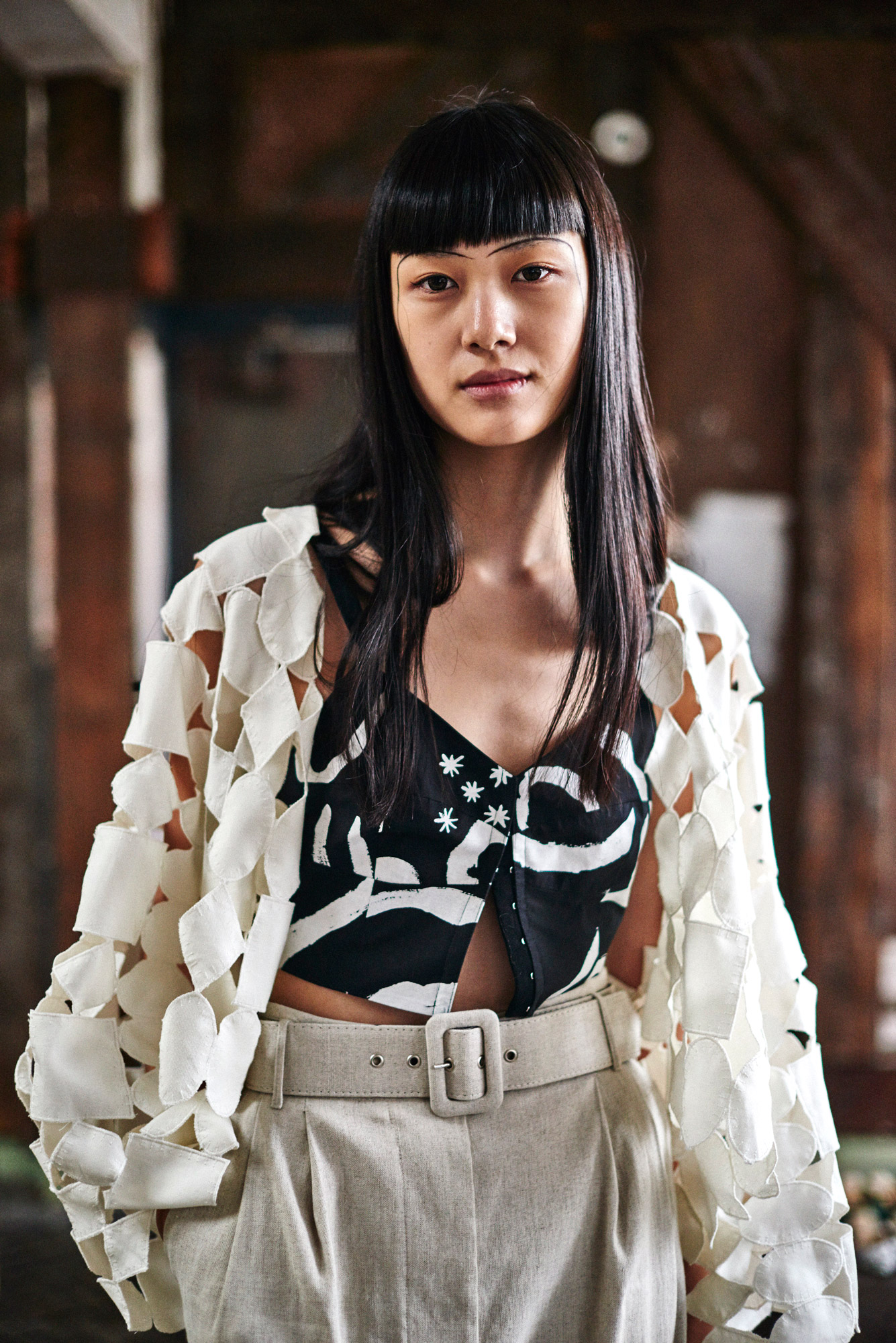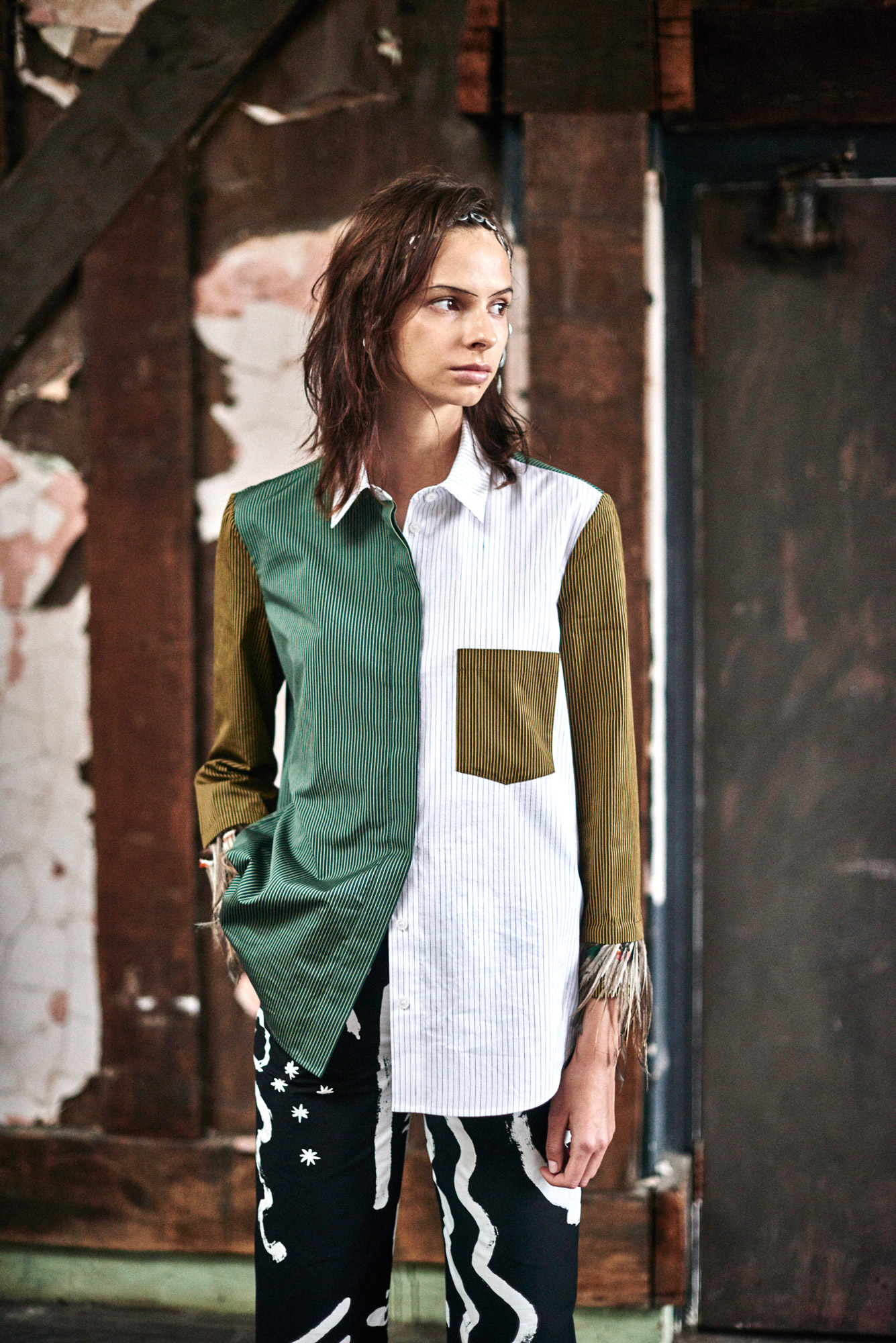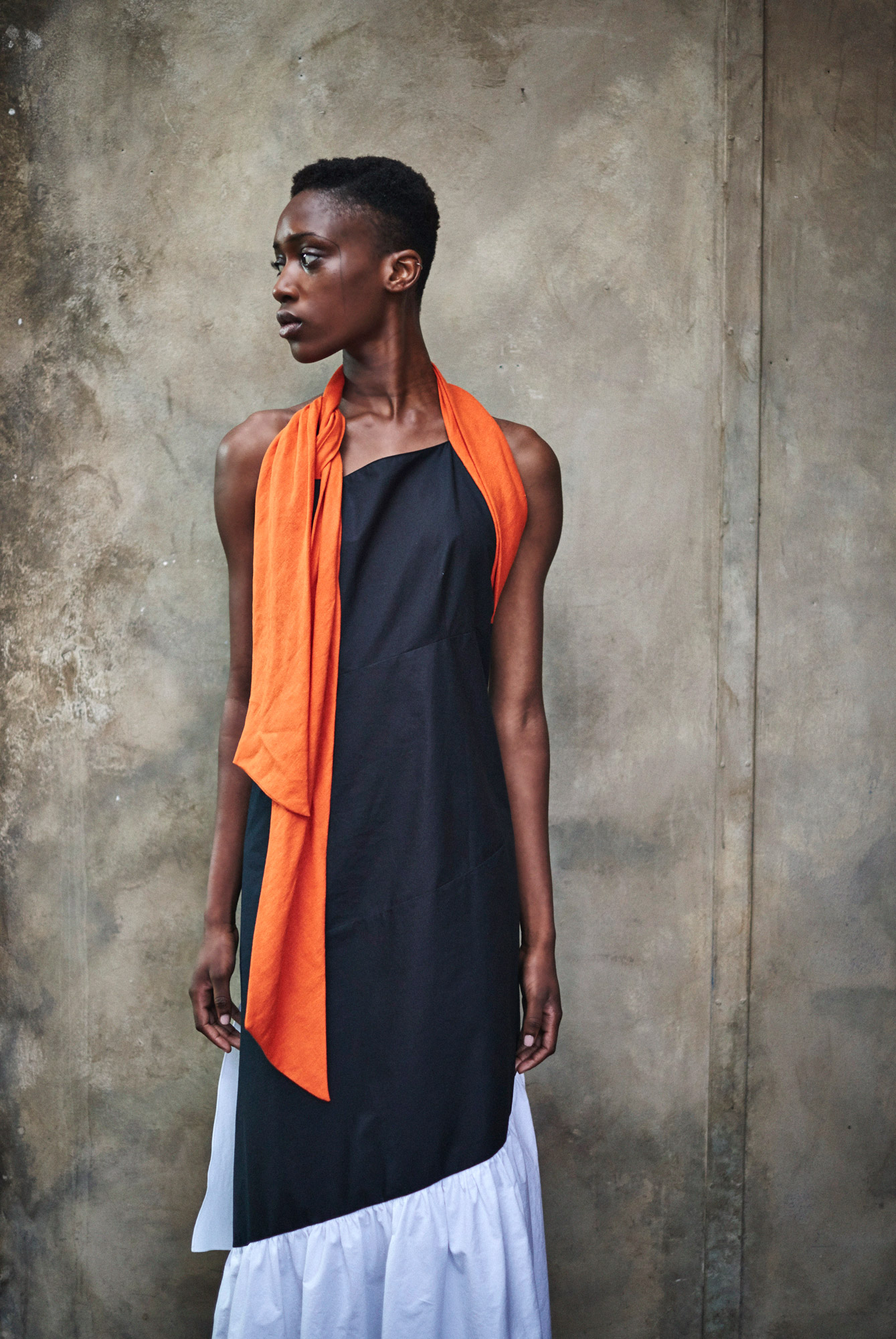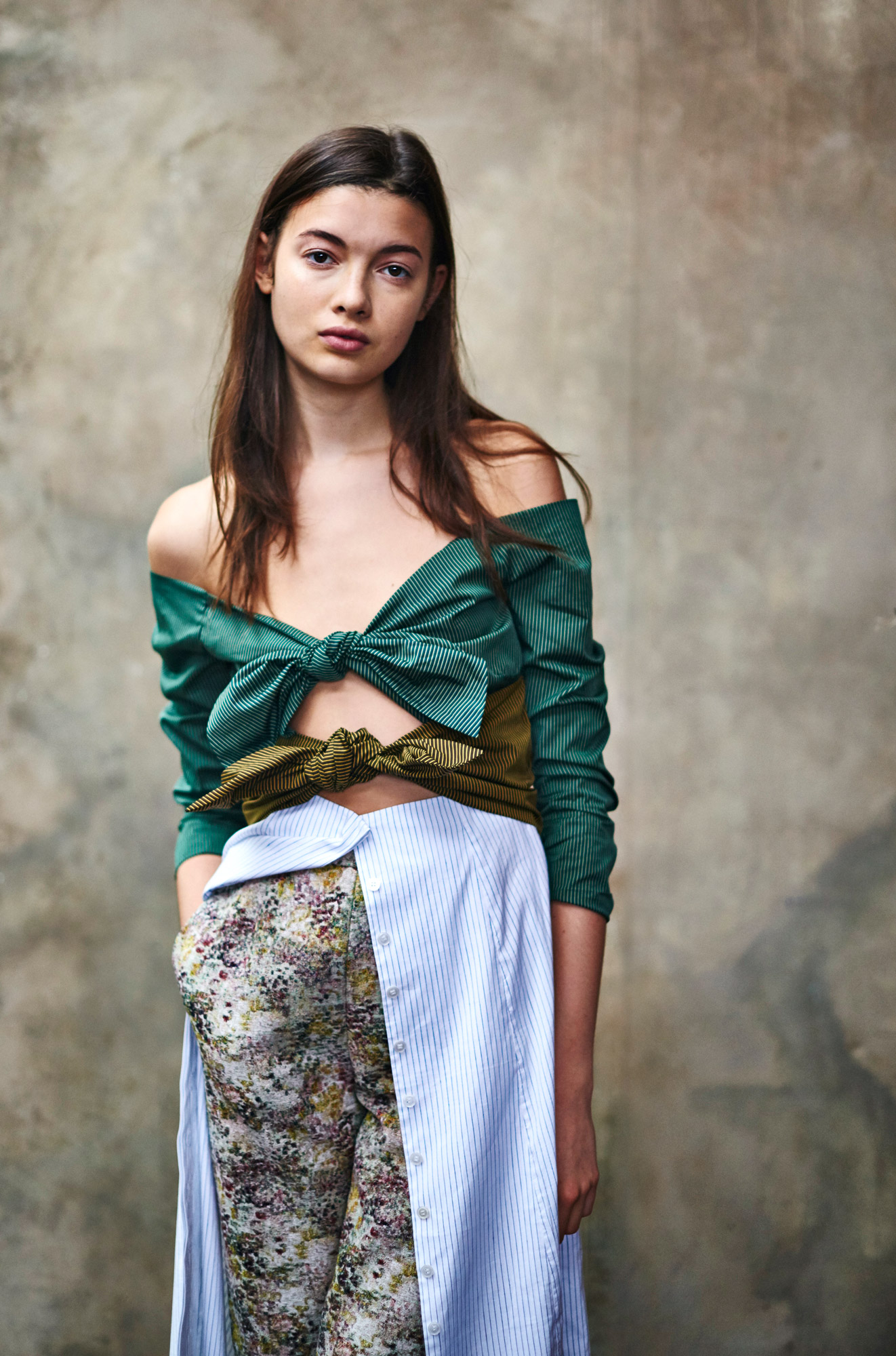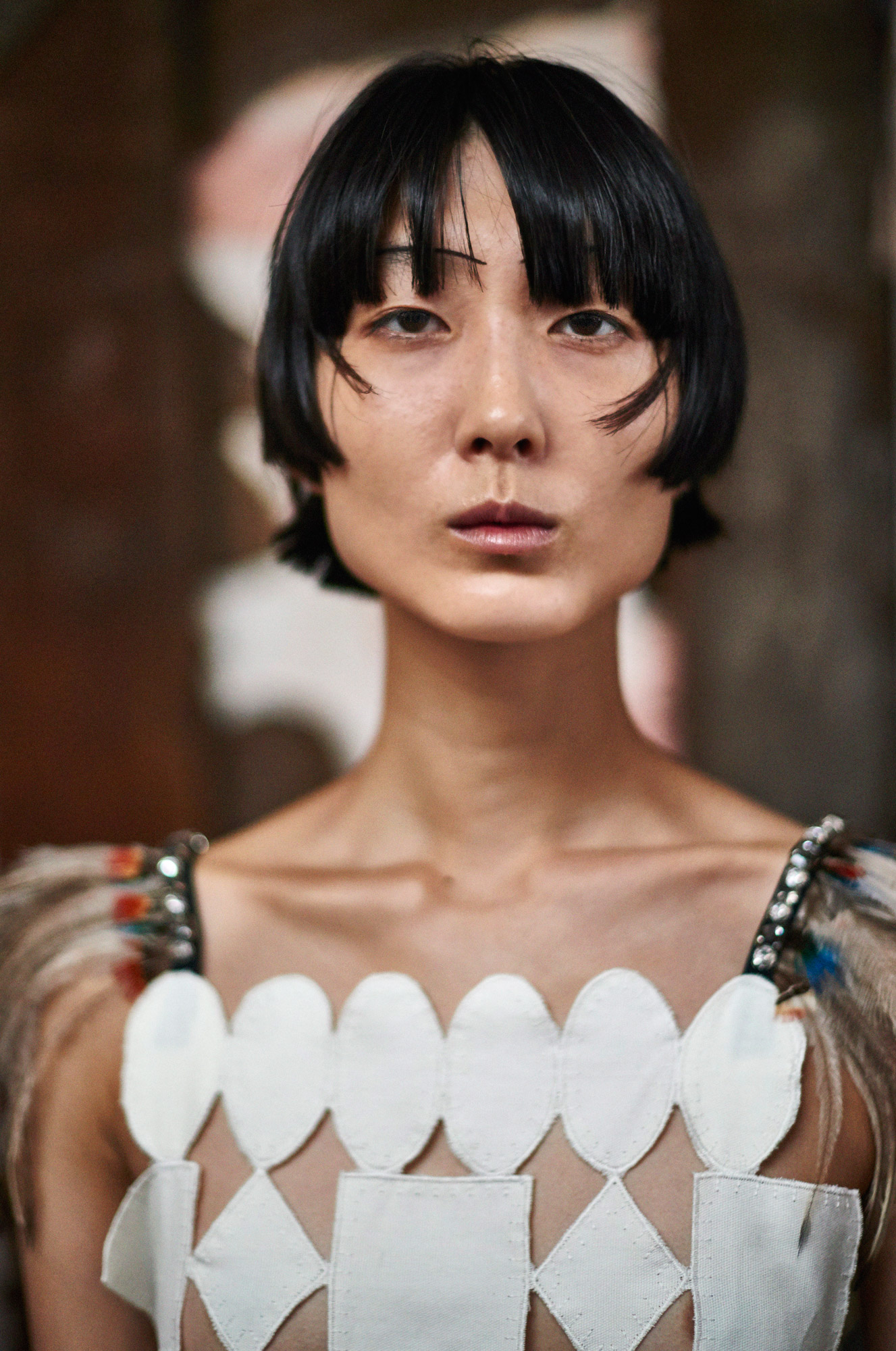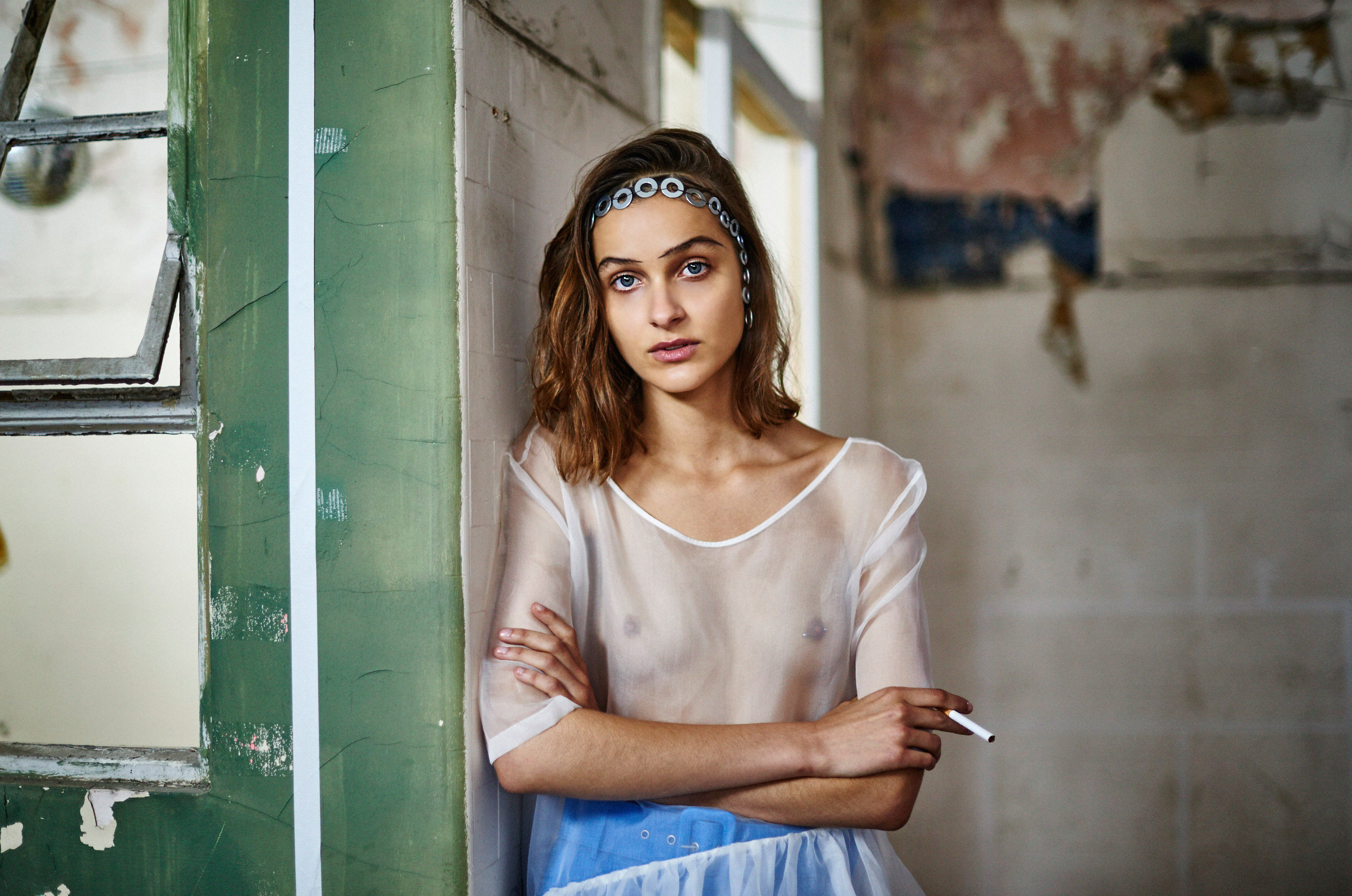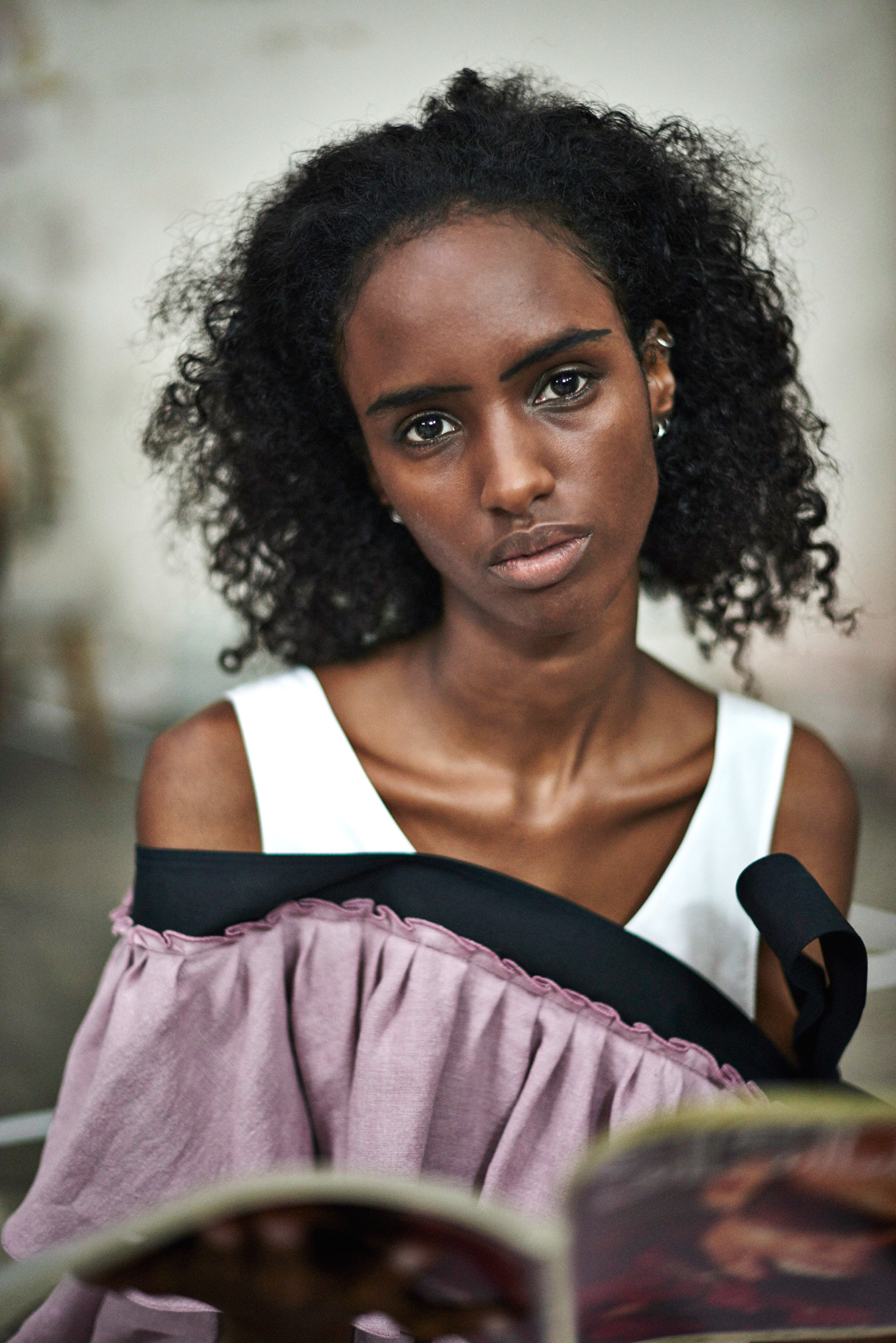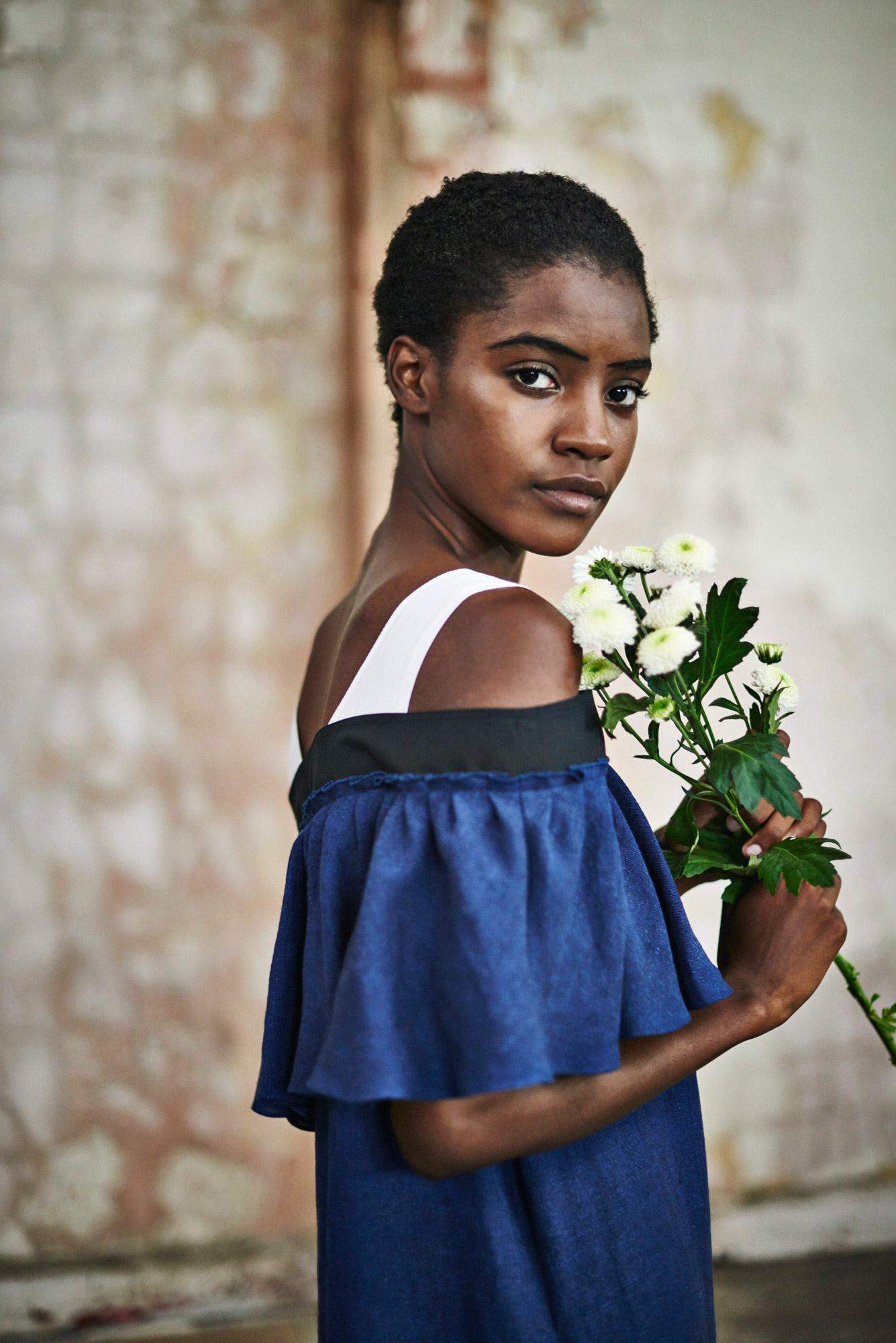 Natural light shone through battered glass windows, bouncing off the skin of the beautiful models in front of the audience, as they depicted mid 20th century scenes – plaiting each other's hair, watching TV, sitting on the phone, hanging up stockings, a scene of innocence and naturalism, that complimented the spirit within Isa Arfen's spring summer 17 collection.
Inspired by graphic prints from the Oma valley tribe as well as a combination of 1960 portraits of Malian women, the collection was a beautiful partnership between eye-catching print and feminine almost 90's shape garments – in tones of navy, white, orange, yellow, violet, black, forest green and ultramarine, models were adorned with ruffles on mesh, high wasted peg-legged trousers, flowing light-weight trench coats, ankle length wrap dresses. It was a scene of homage to women through history, a representation of the spring summer season through print and silhouette.  Through further analyzing the scenes that slowly enfolded in front of myself, it was hard not to image the Isa Arfen woman having a life in the hot stickiness of Rio de Janeiro or Costa Rica, going about her daily business whilst wearing beautiful lightweight garments of print and colour, that she has pulled on in the heat, whilst pulling back her hair and being completely makeup-less.
Arfen's collection as one of beauty and definitely a scene to watch, with a collection that brought back to the spirit and joy of spring summer, transporting us back into the mid 20th century into a world of spirit and raw heat.
Words by Jasmine Banbury
Images by Robert Parfitt