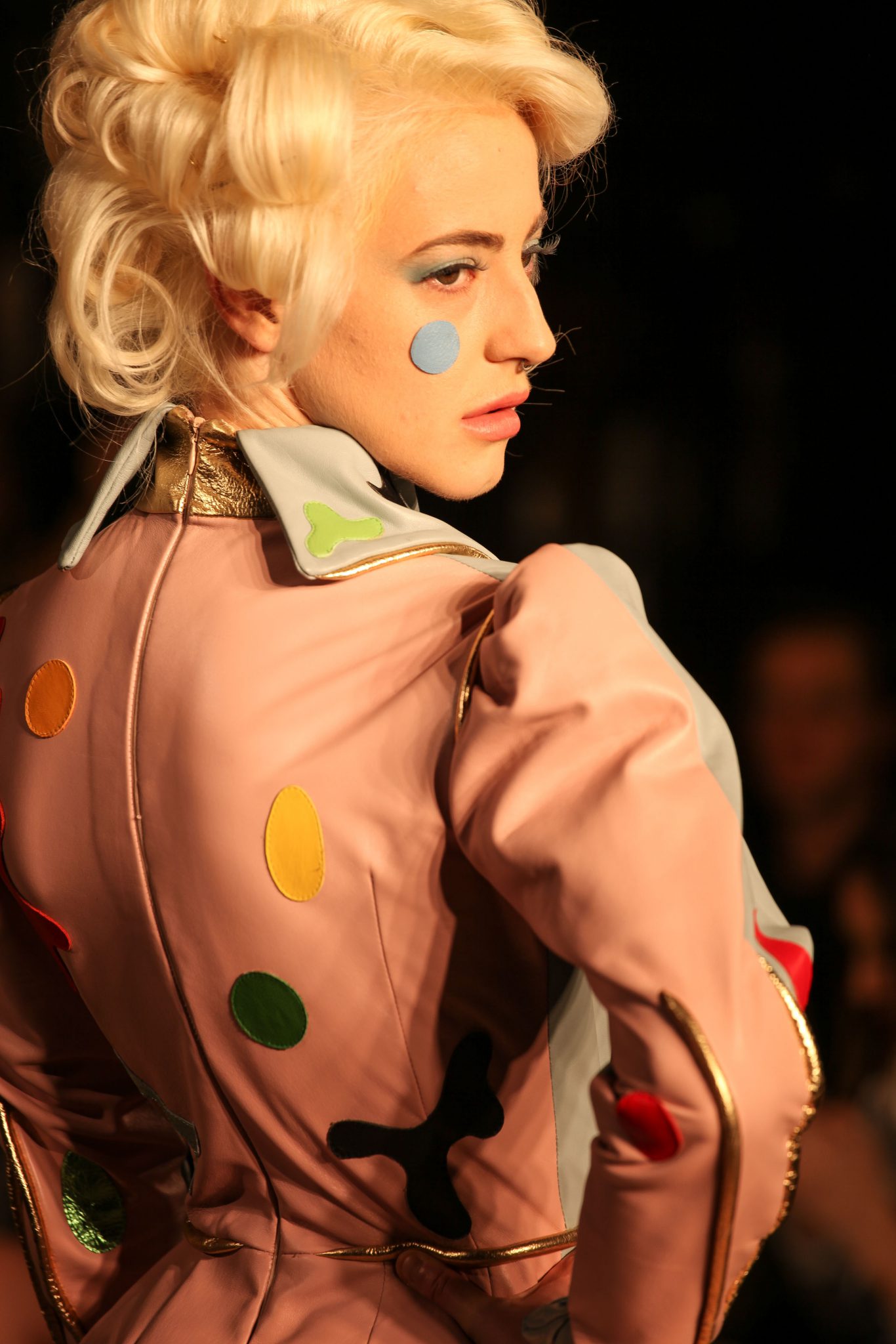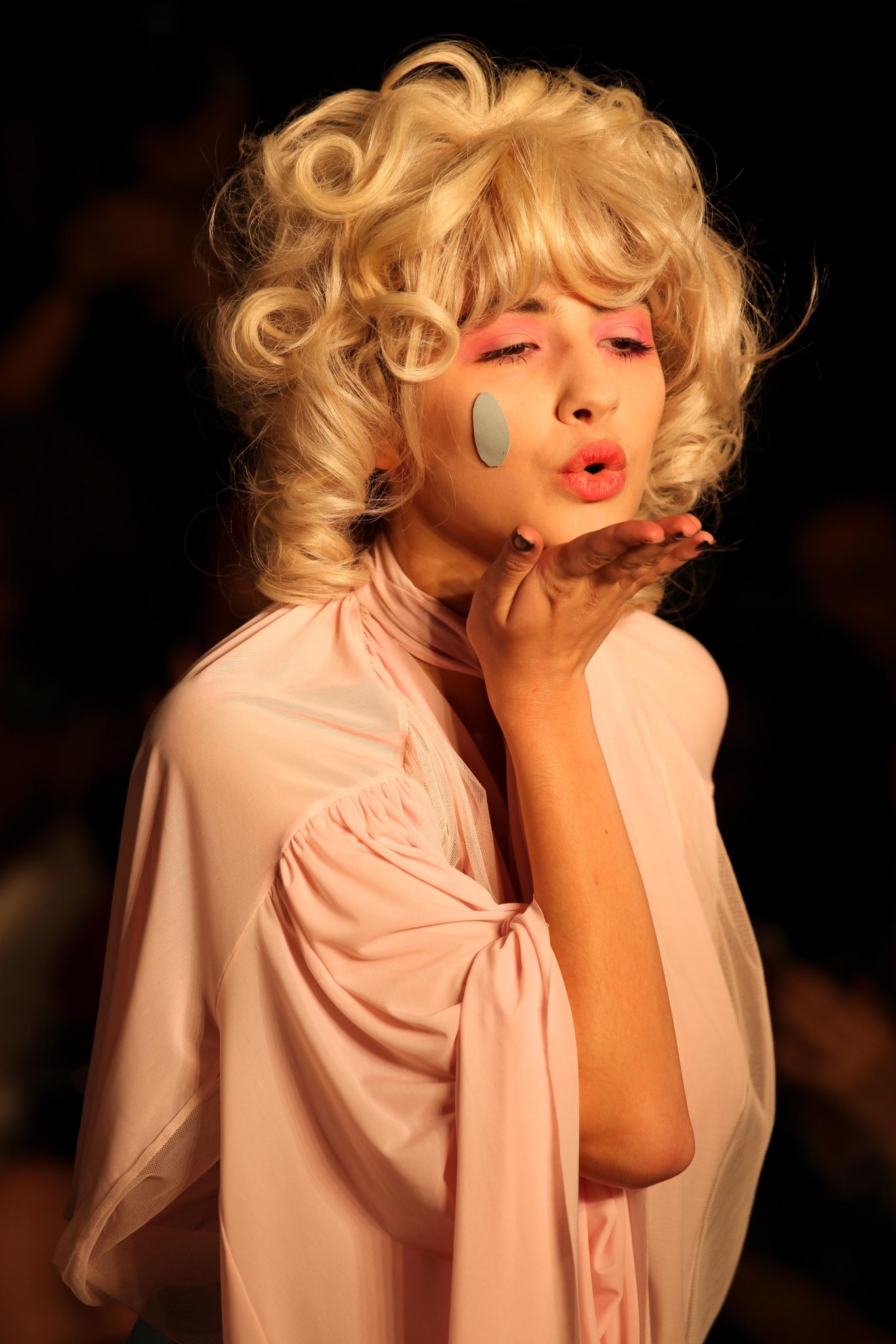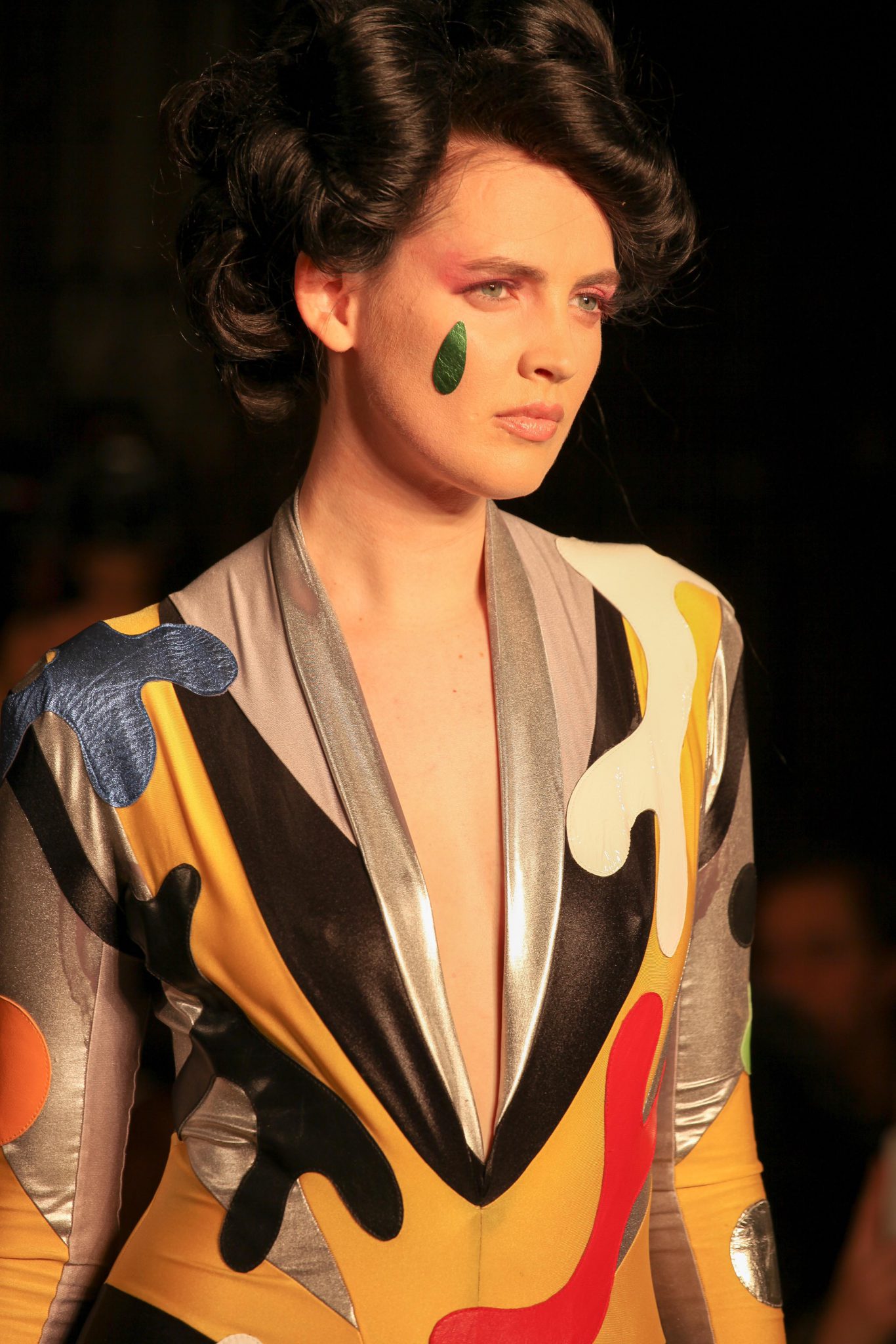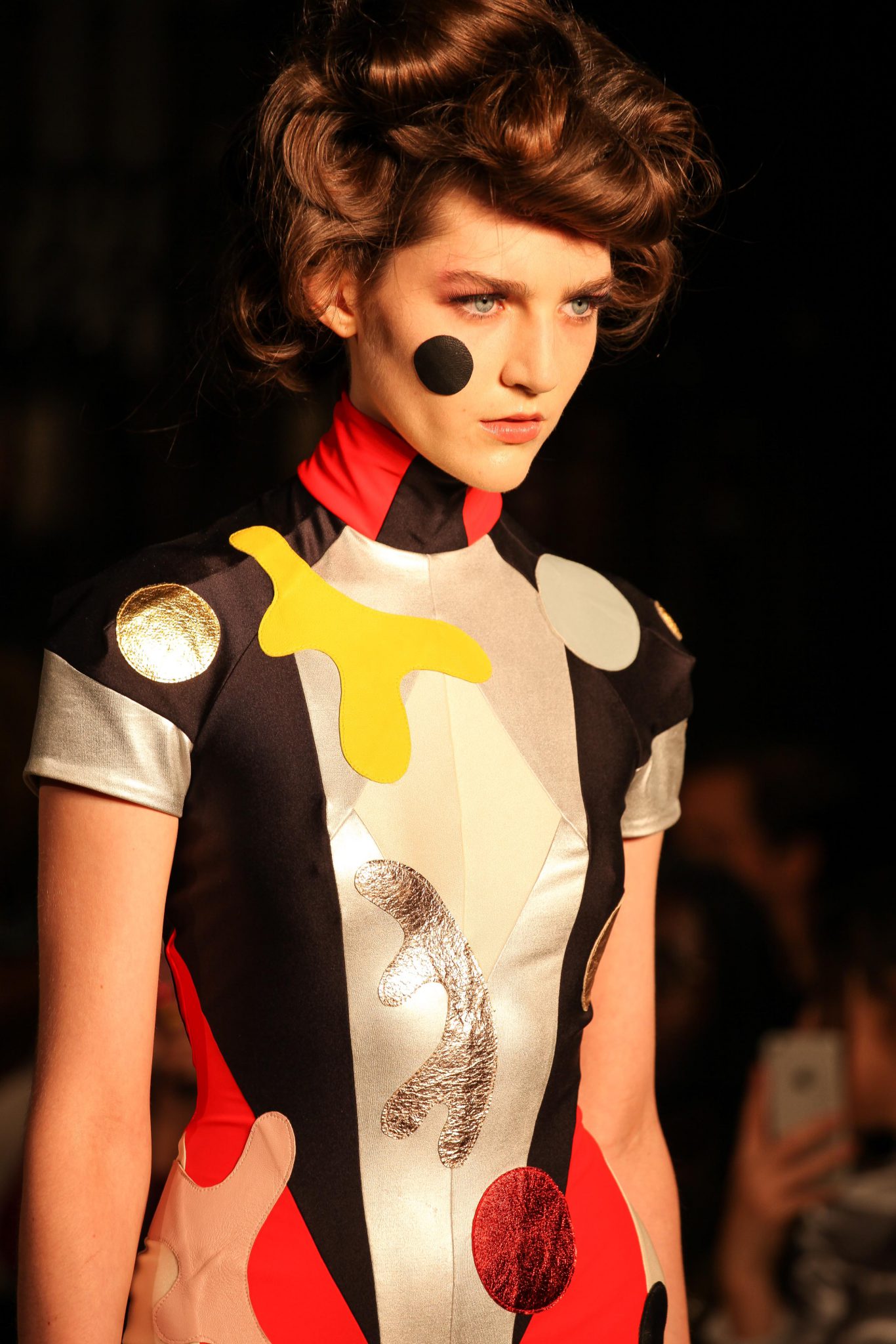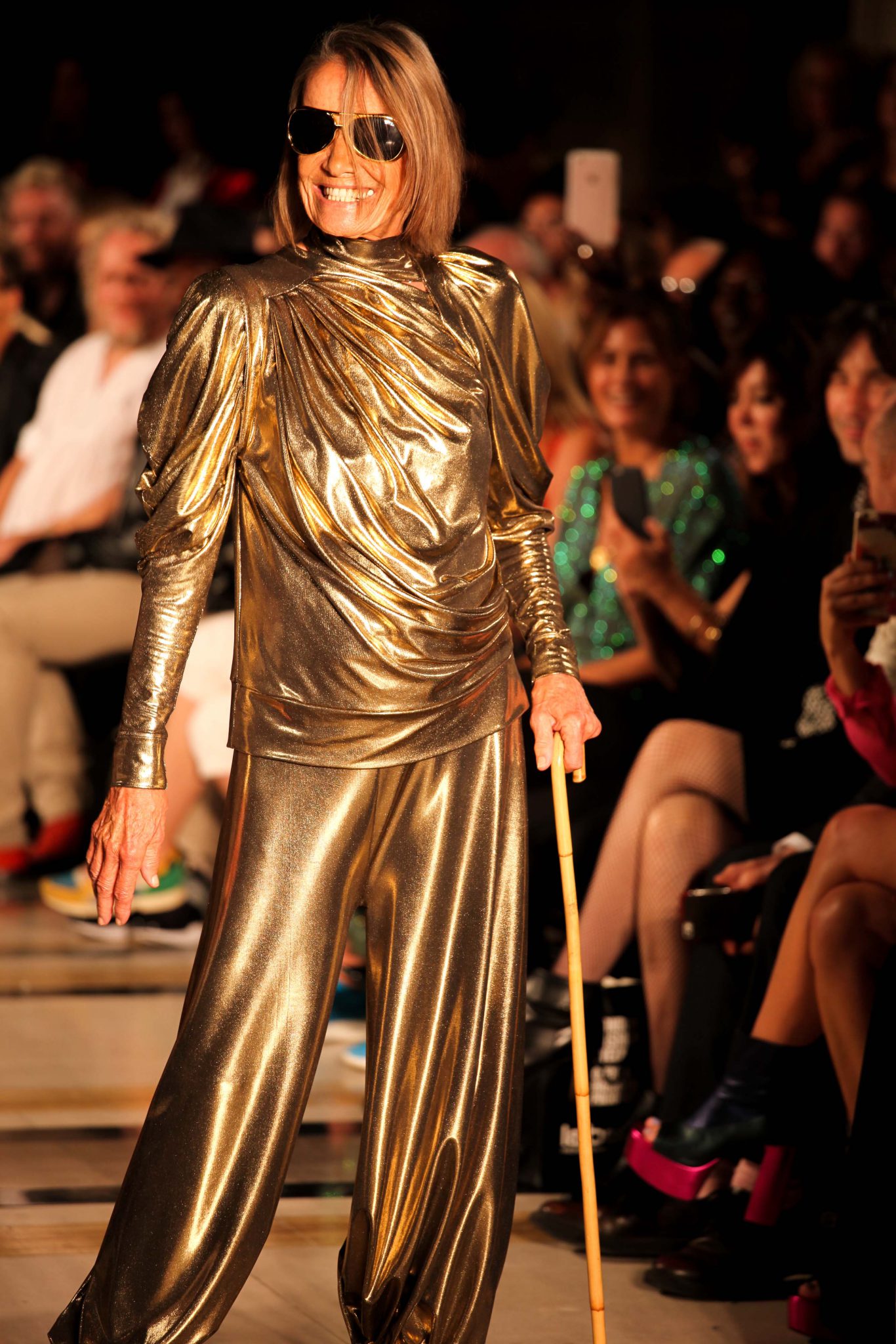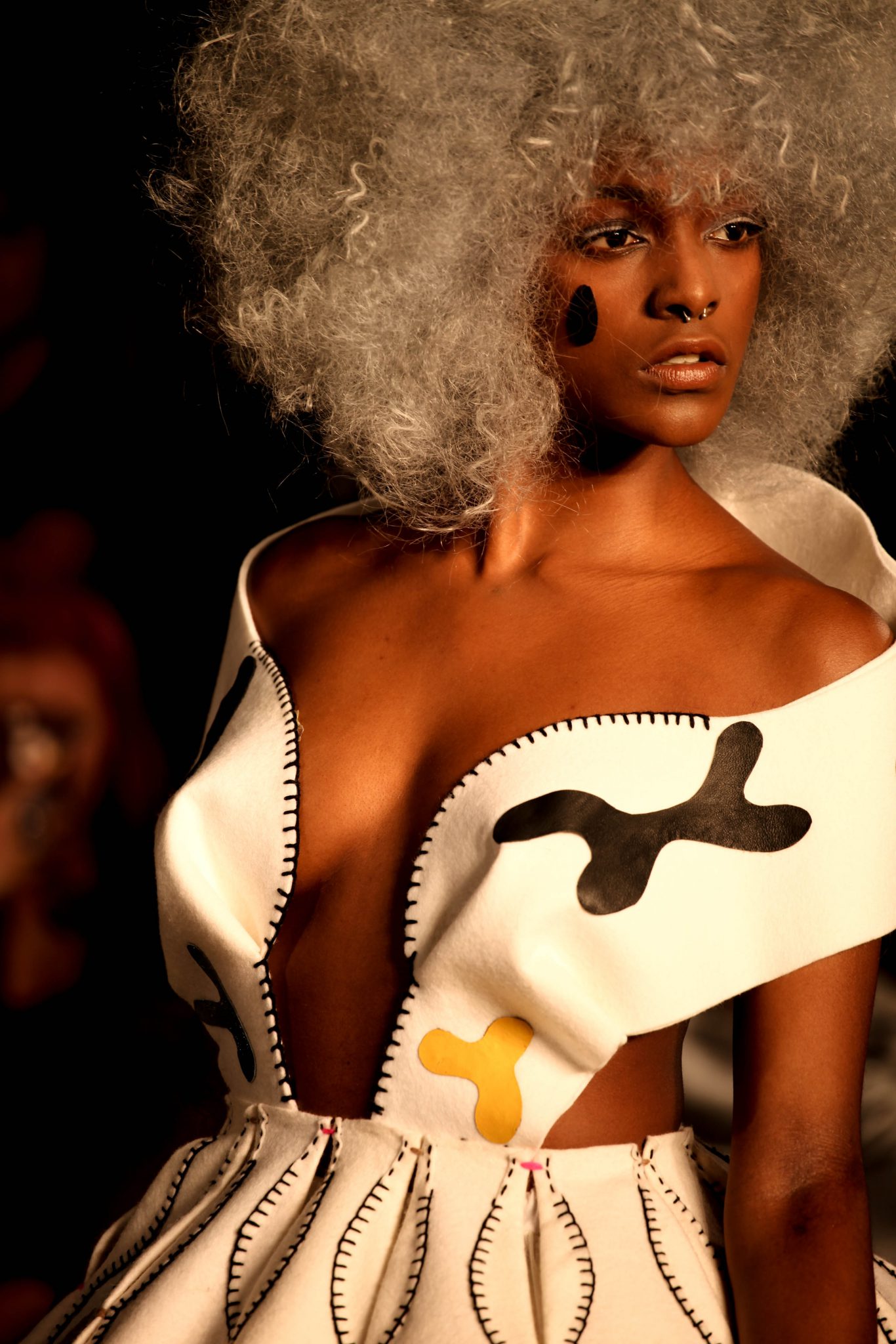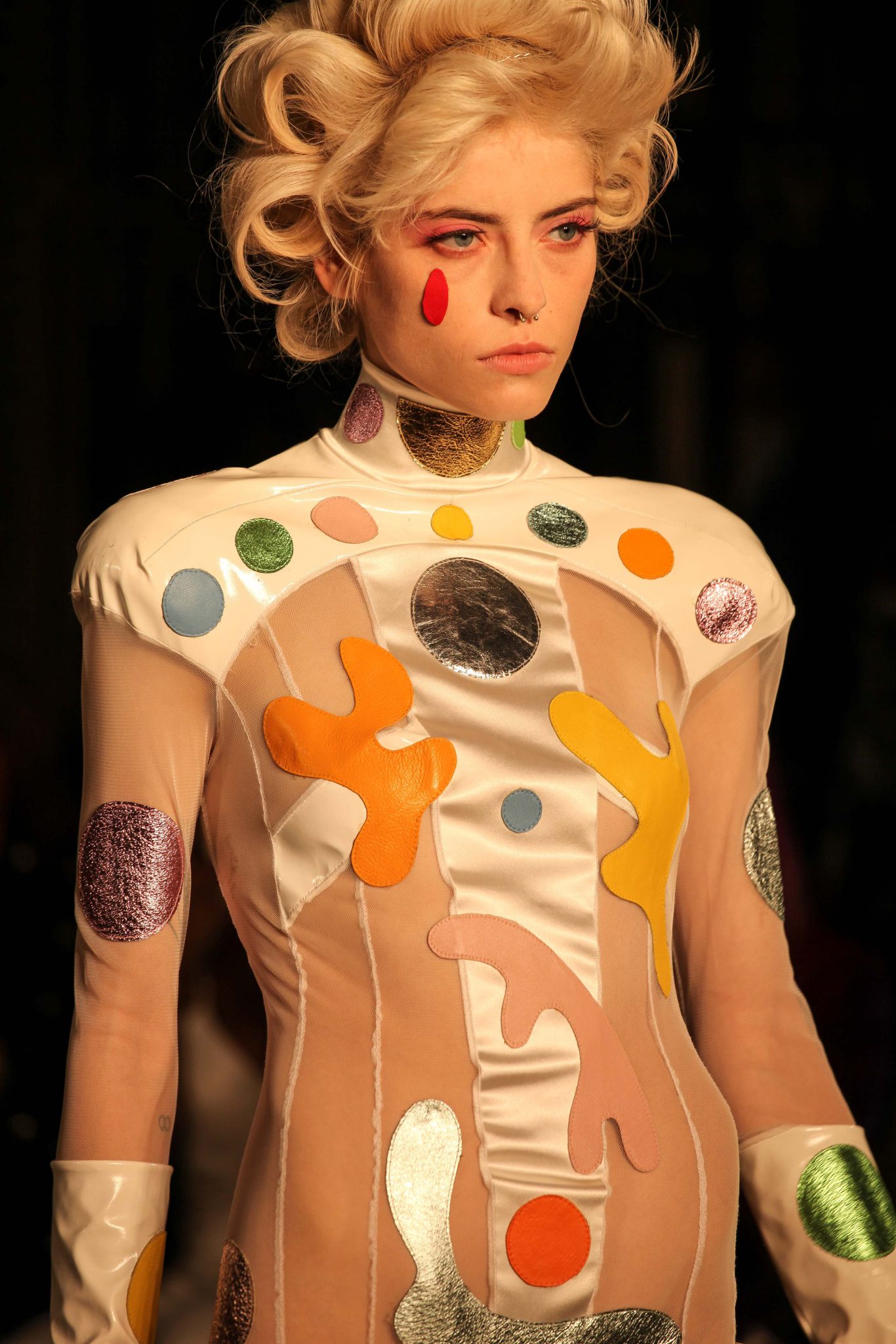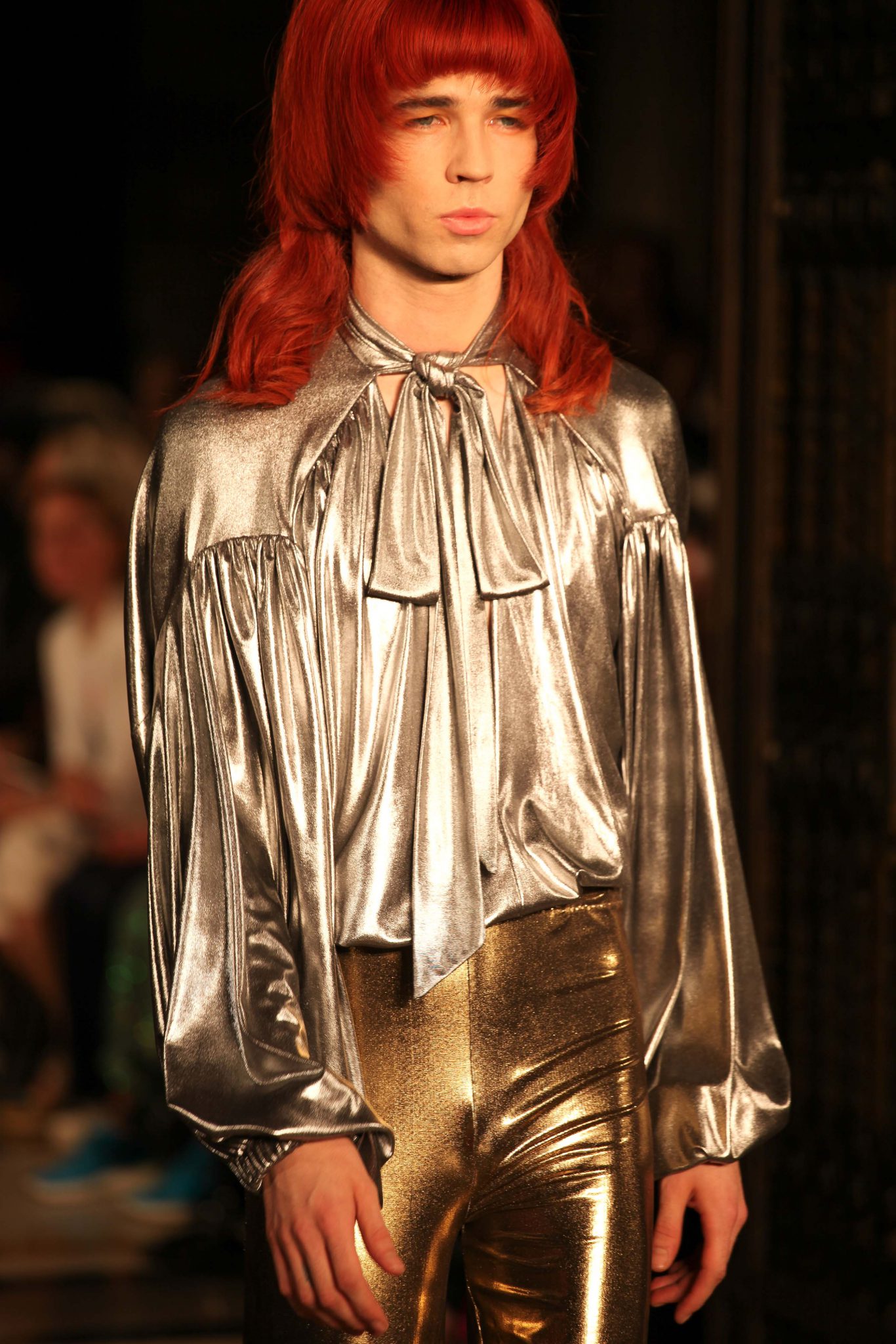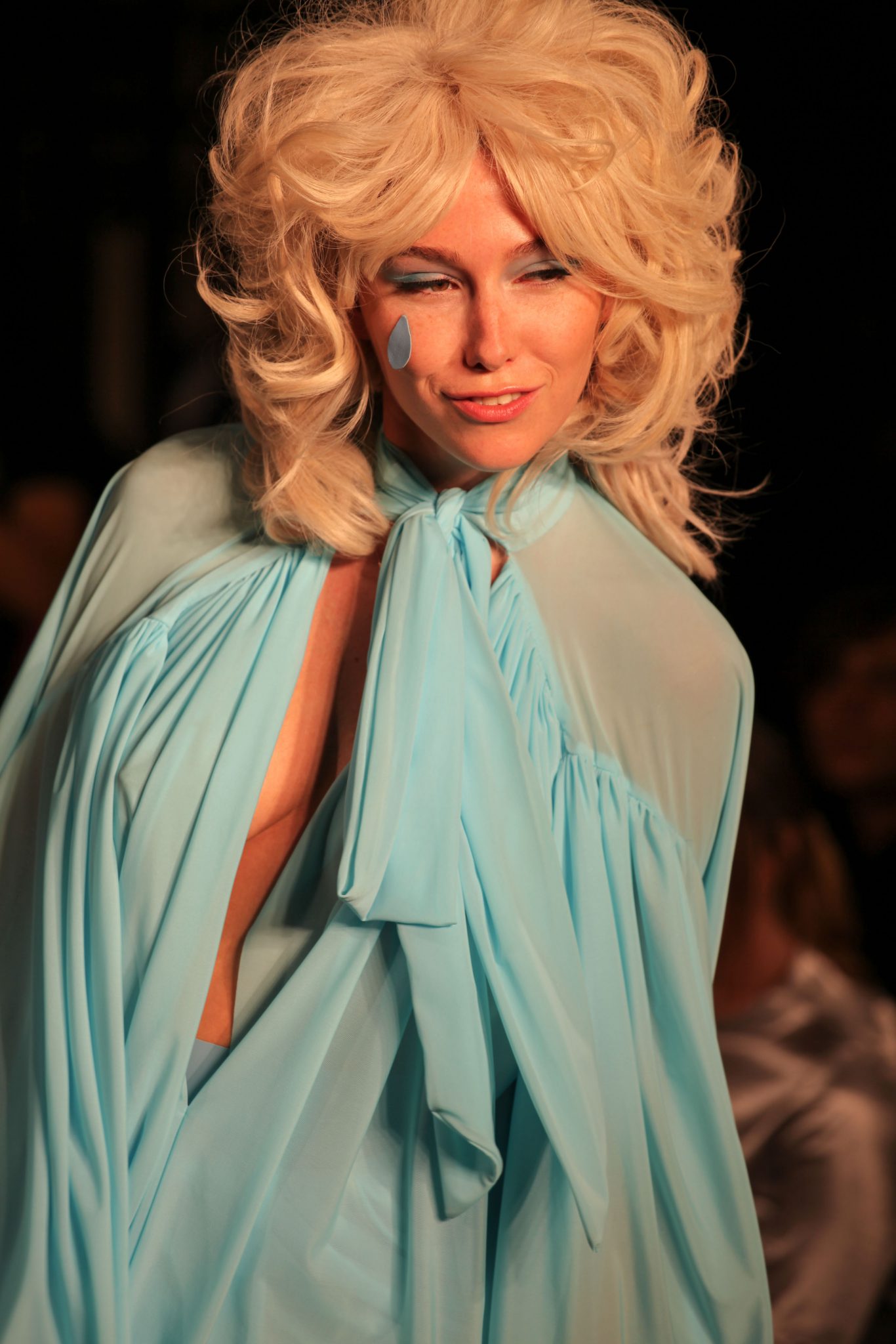 You've just finished painting a masterpiece. You've cleaned your palette, swilled the brushes and rammed every last tube of paint into your already-overflowing paintbox. You stand back to admire the work you spent months adding to – a touch of red here to amplify the sunset, a dot of white there to add sparkle to her eye – then splat, your trusty, decades-old paintbox bursts open, coating the entire canvas. Or your entire SS17 collection.
As always the Pam Hogg show was filled to the rafters. You couldn't move for rockstars, A-listers and eccentrics; the non-typical fashion crowd of technicolour oddballs and beautiful misfits that a Pam Hogg show attracts. The Kinks started roaring 'I don't wanna be like everybody else' as tattooed punk it-girl Alice Dellal marched onto the catwalk in a full skirted, paint-splatter patterned dress.
As though the flamboyant colours of the crowd had overflowed onto the runway coating Hogg's masterfully cut designs, the pattern of primary coloured blobs unified the collection of 1970s Studio 54-era skintight sheer jumpsuits and pussy-bow chiffon blouses. Metallics and colour reigned, a gold lamé long sleeved dress brought the house down when it was strutted down the catwalk by an older friend of the designer, complete with cane and gold rockstar shades. The rock music blared as the models grinned and danced down the catwalk. With Jo Wood (ex-wife of Ronnie), Nick Rhodes (Duran Duran) and Bobby Gillespie (Primal Scream) sitting FROW, Hogg sure knows how to play to her crowd.
Words by Harriet May de Vere
Images by Georgia Sillitoe