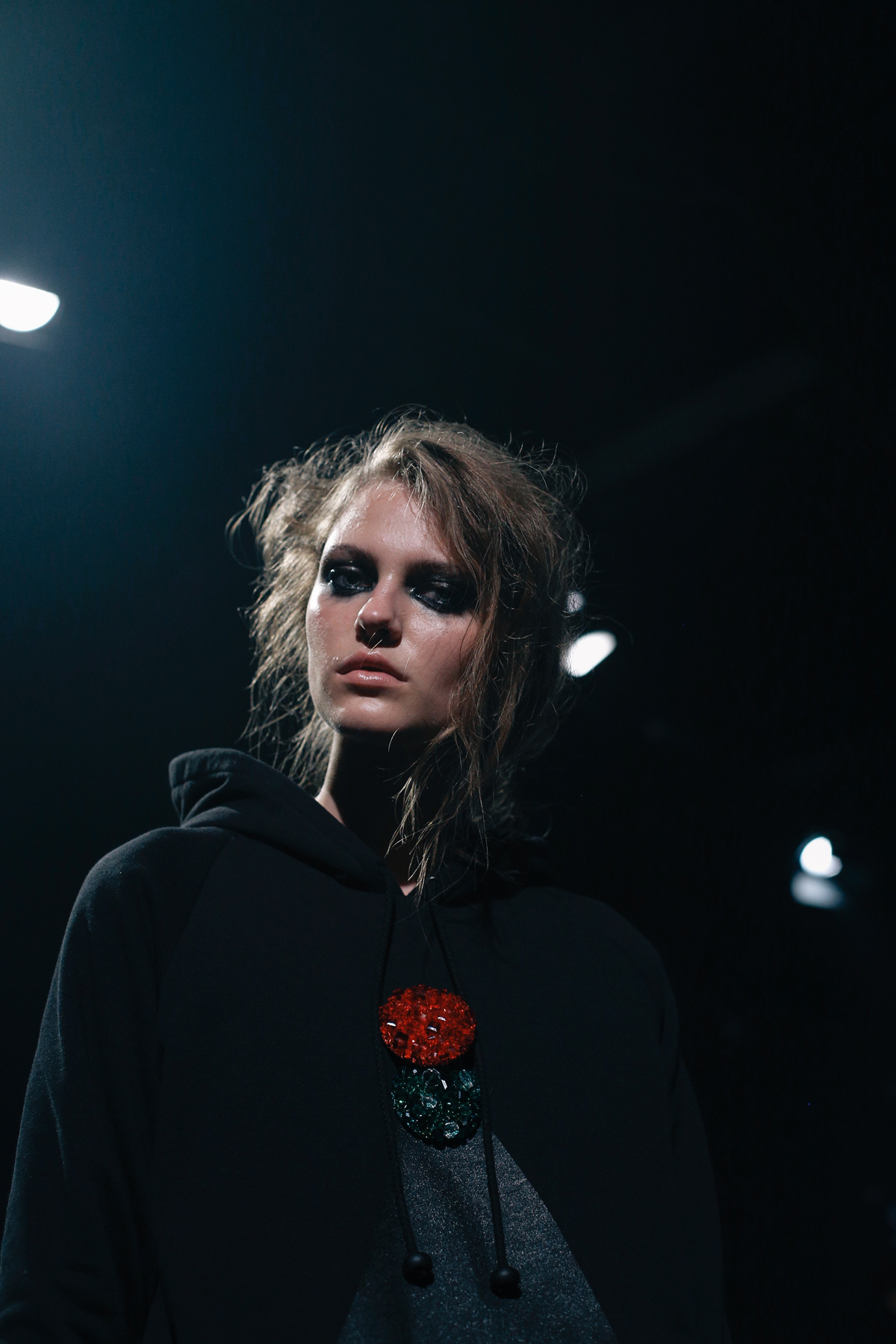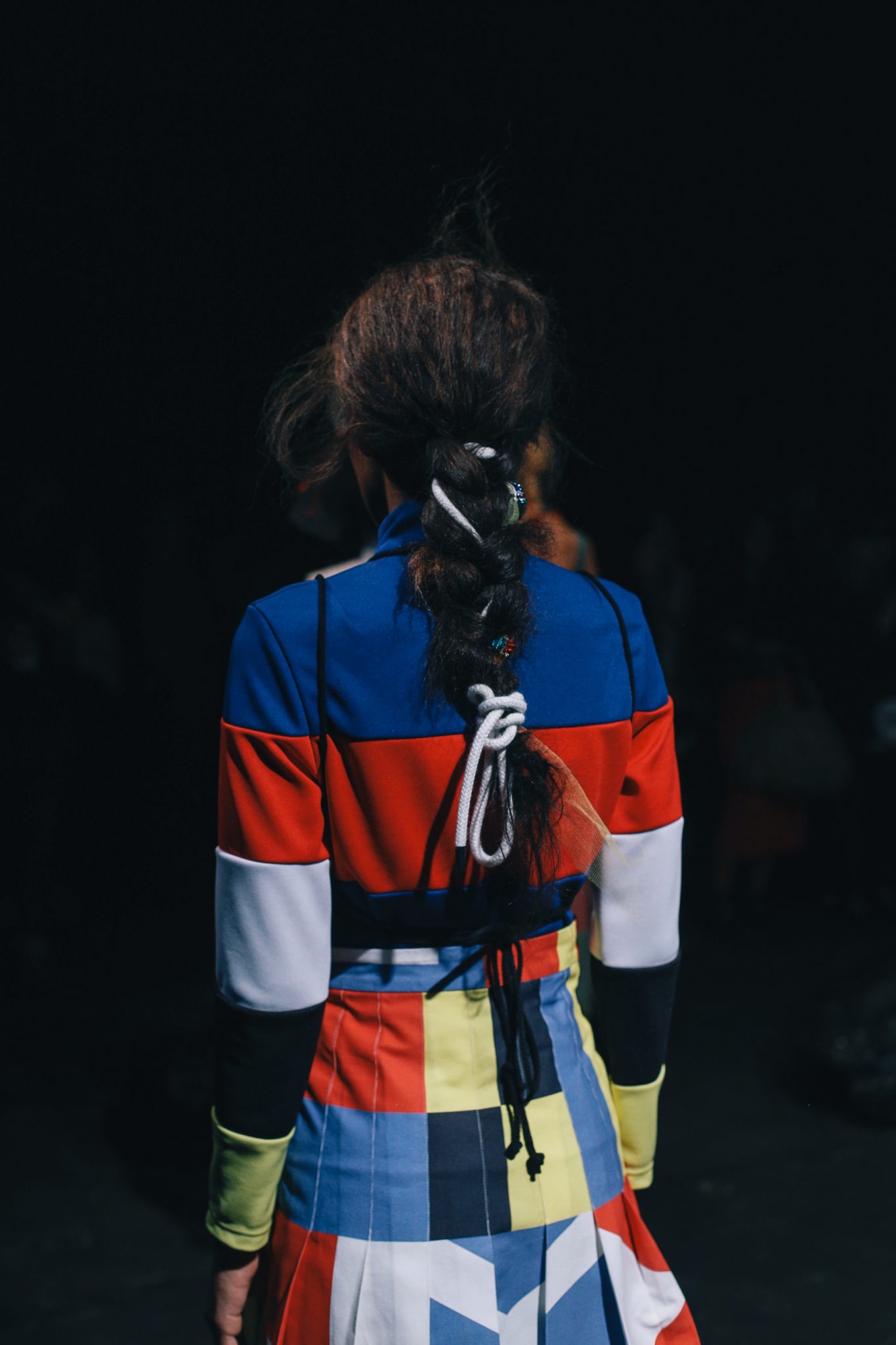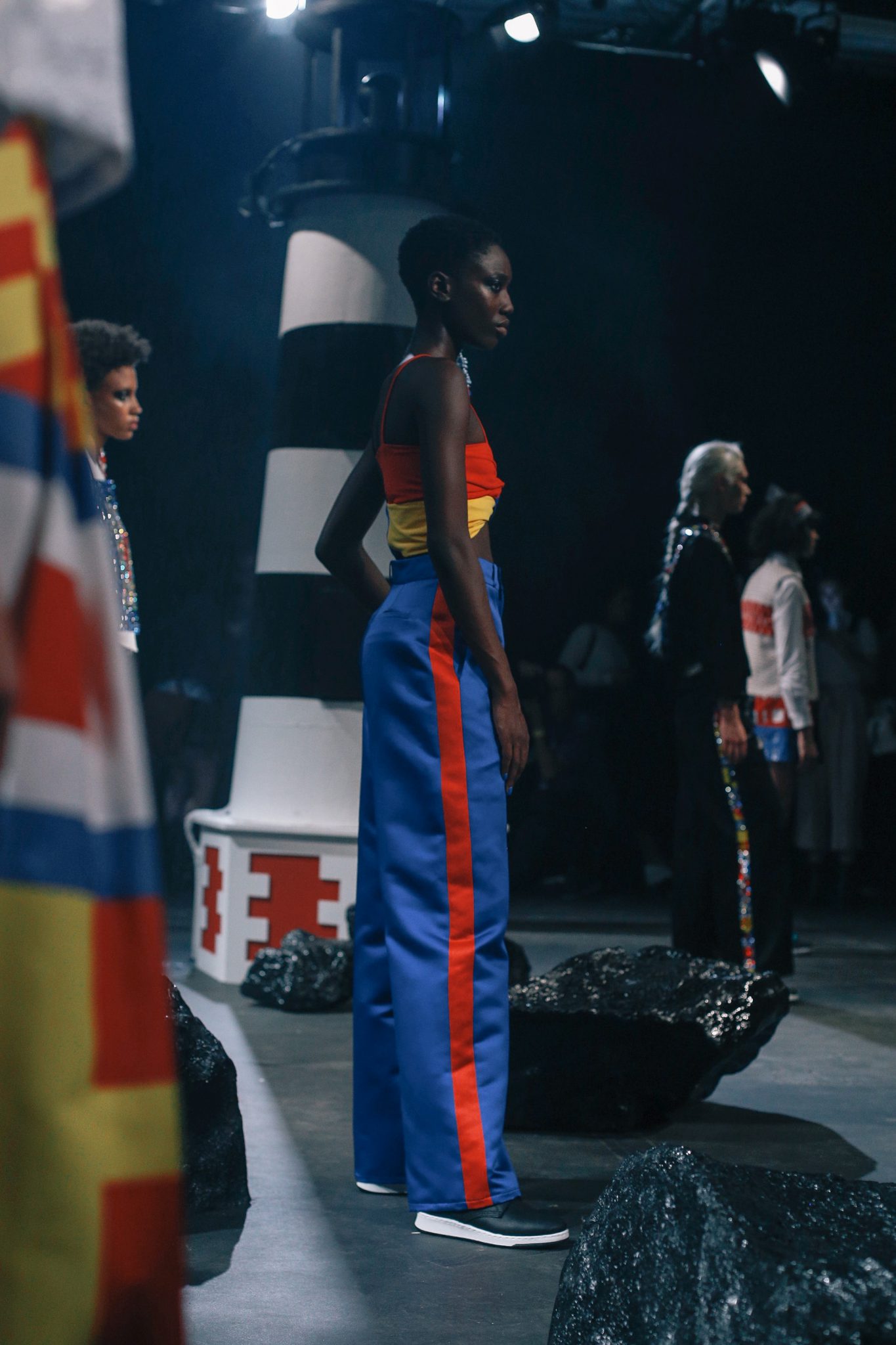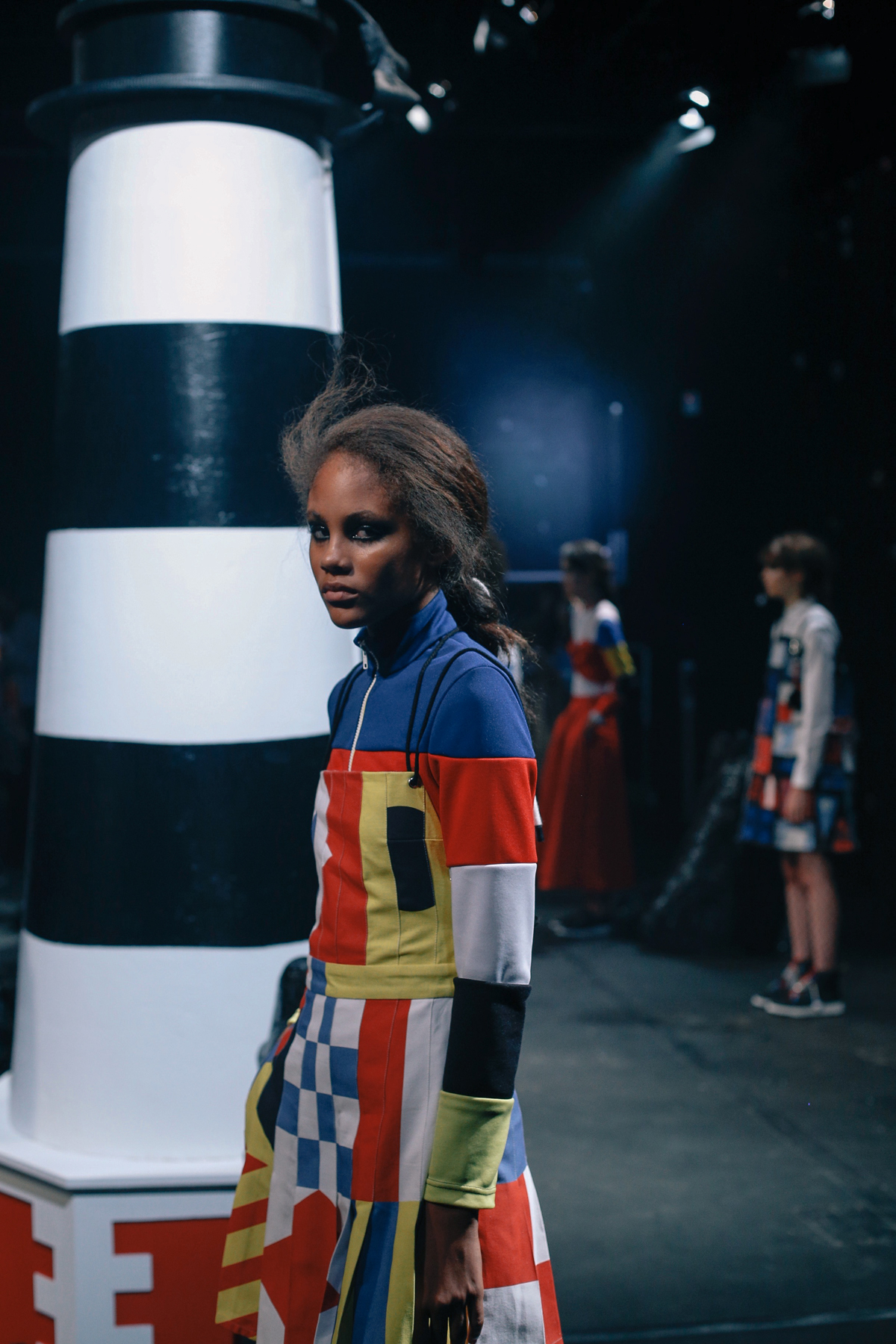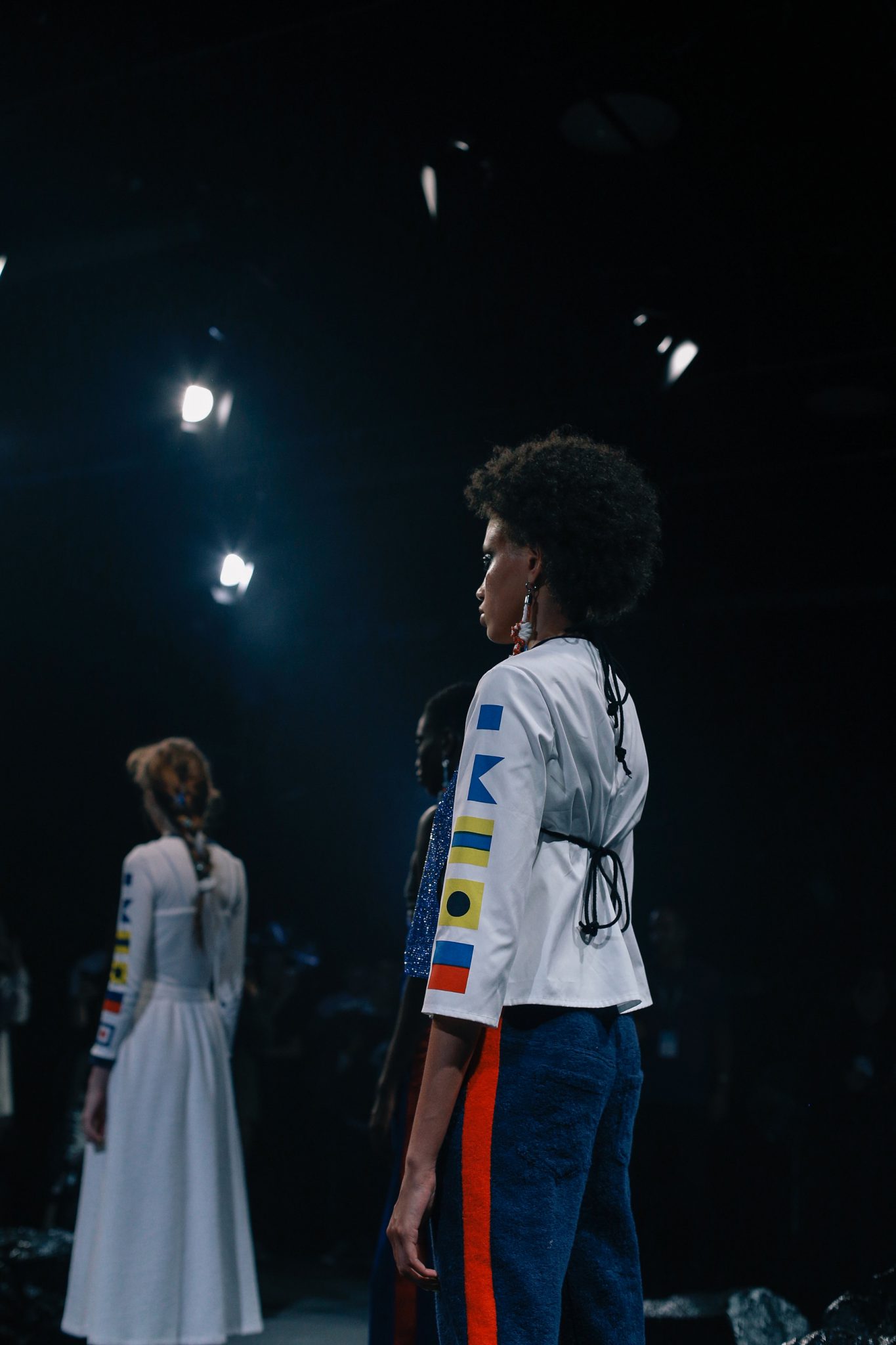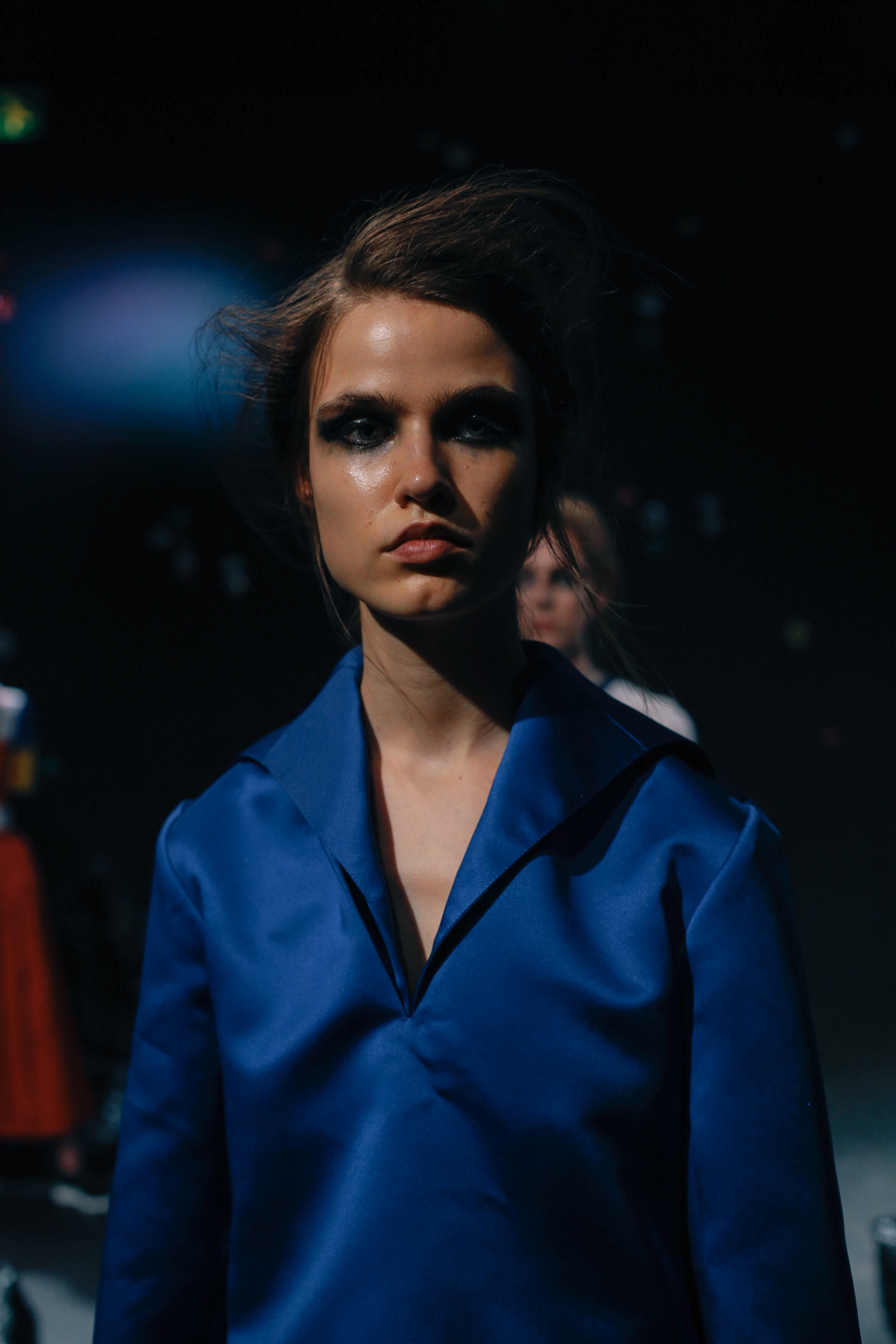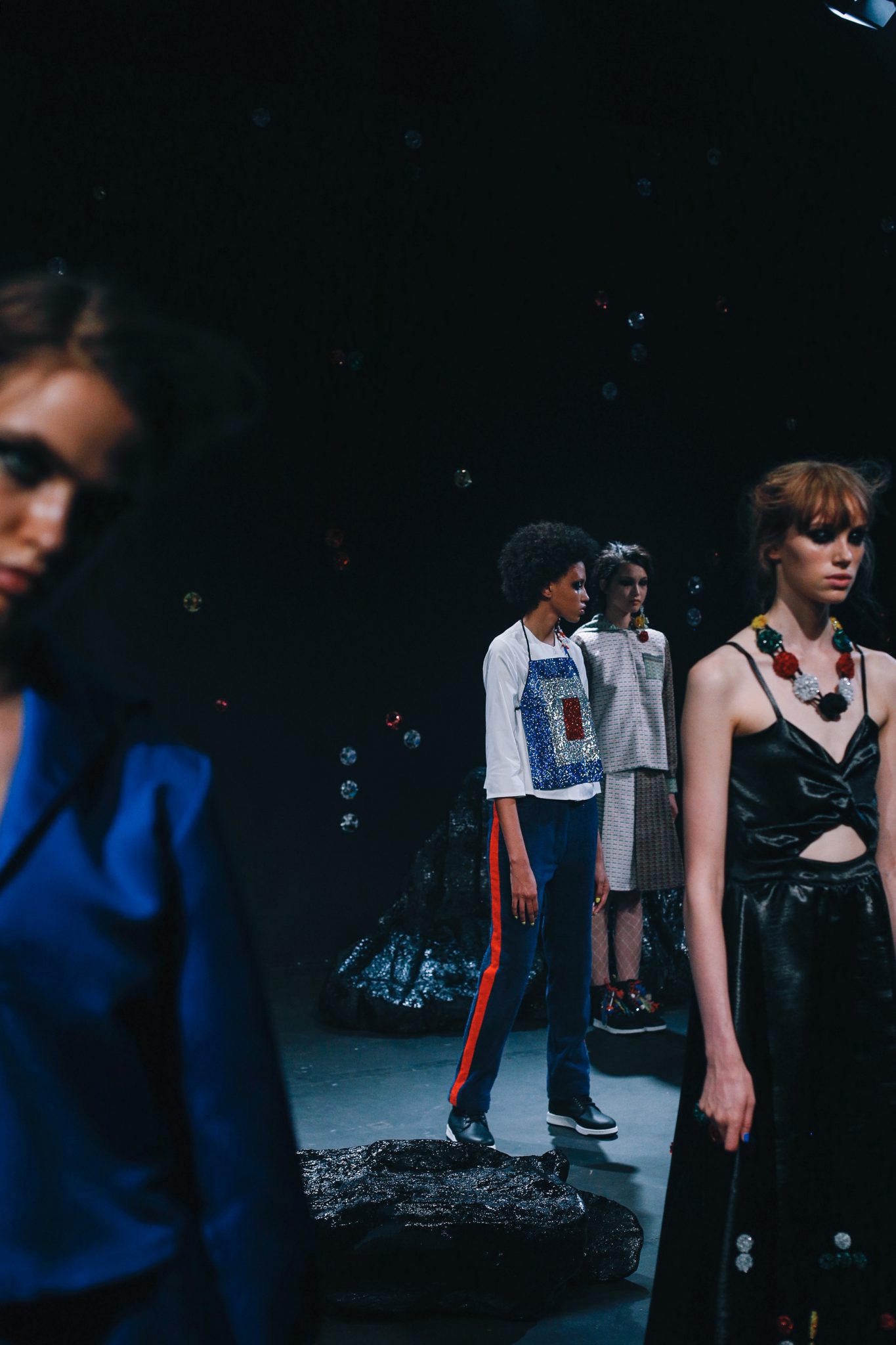 Every so often during Fashion Week, the location of the show completely encapsulates what the designer is conveying in their collection. Sadie Williams' S/S17 show did just that. Embracing a dark, nautical concept, the presentation only further exhilarated the garments.
The collection was located in the basement of the ICA, where the audience could watch amidst a dark space. While the basement was incredibly humid, this only added to the atmosphere of Williams' show; eerie and harsh. To accompany the warm, thick air, the sounds of crashing waves could be heard in the background which complemented the nautical theme and coastal scene of the presentation space.
In terms of the clothing, Williams' obvious influences was that of the sea, particularly lost at sea. The garments were constructed conceptually; using various elements of the sea to create important detail. The primary colour block prints are reminiscent of boat flags, while the elegant wrapping of the red satin lays comparison with the wrapping of beach towels.
Each model was carefully made to appear as though they had been washed from shore, with dark, heavy eye makeup appearing smudged, while the general aesthetic of the hair was messy. Each model appeared with a loosely braided plait and salt-spray delicately added to create texture.
Williams' S/S17 presentation was a clear reminder of the presentation space being, at times, as important as the clothing itself. The environment can create the ultimate atmosphere for the clothing, particularly when exploring a concept like Williams.
Words By TJ Sidhu
Photographs by Ieva Lasmane