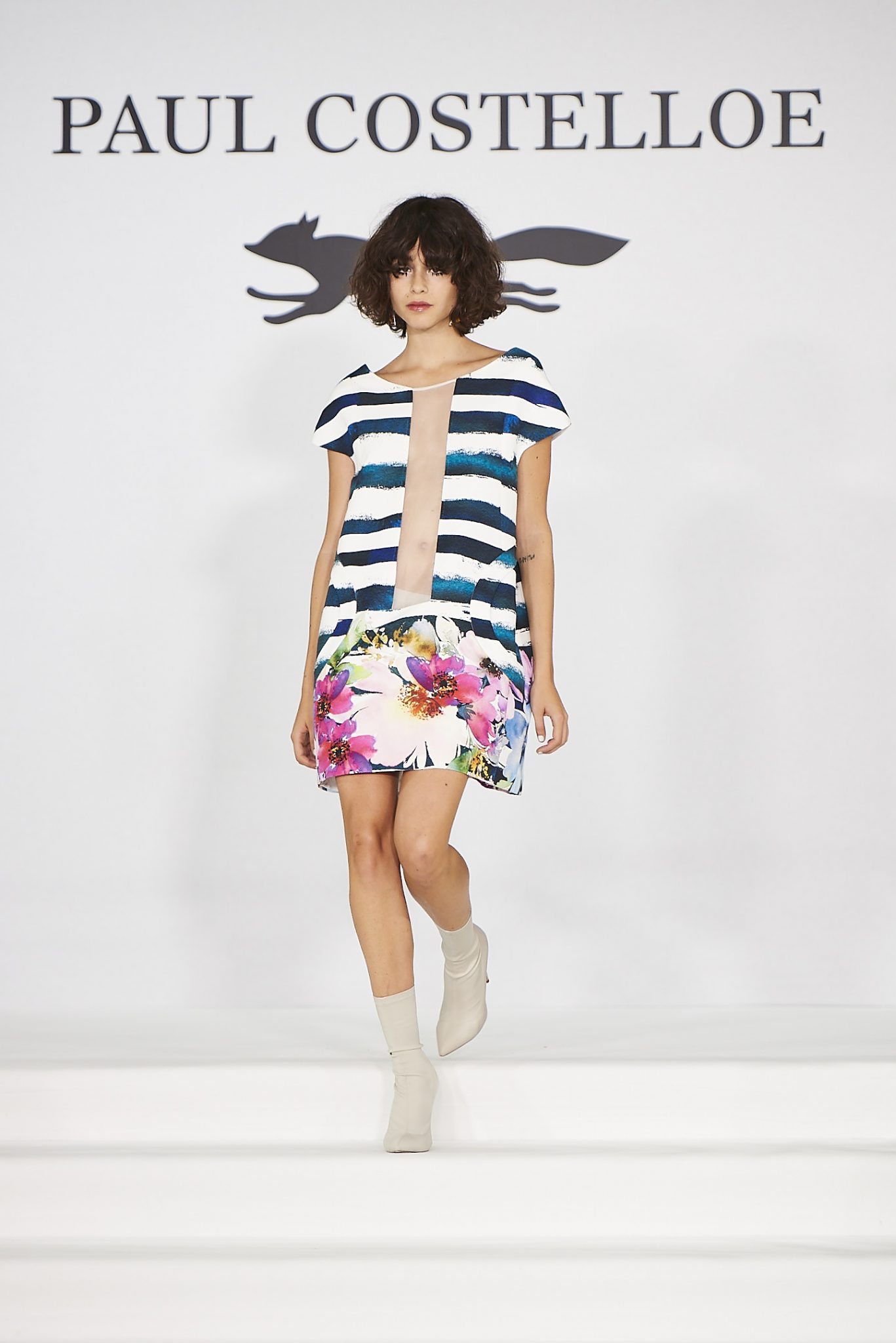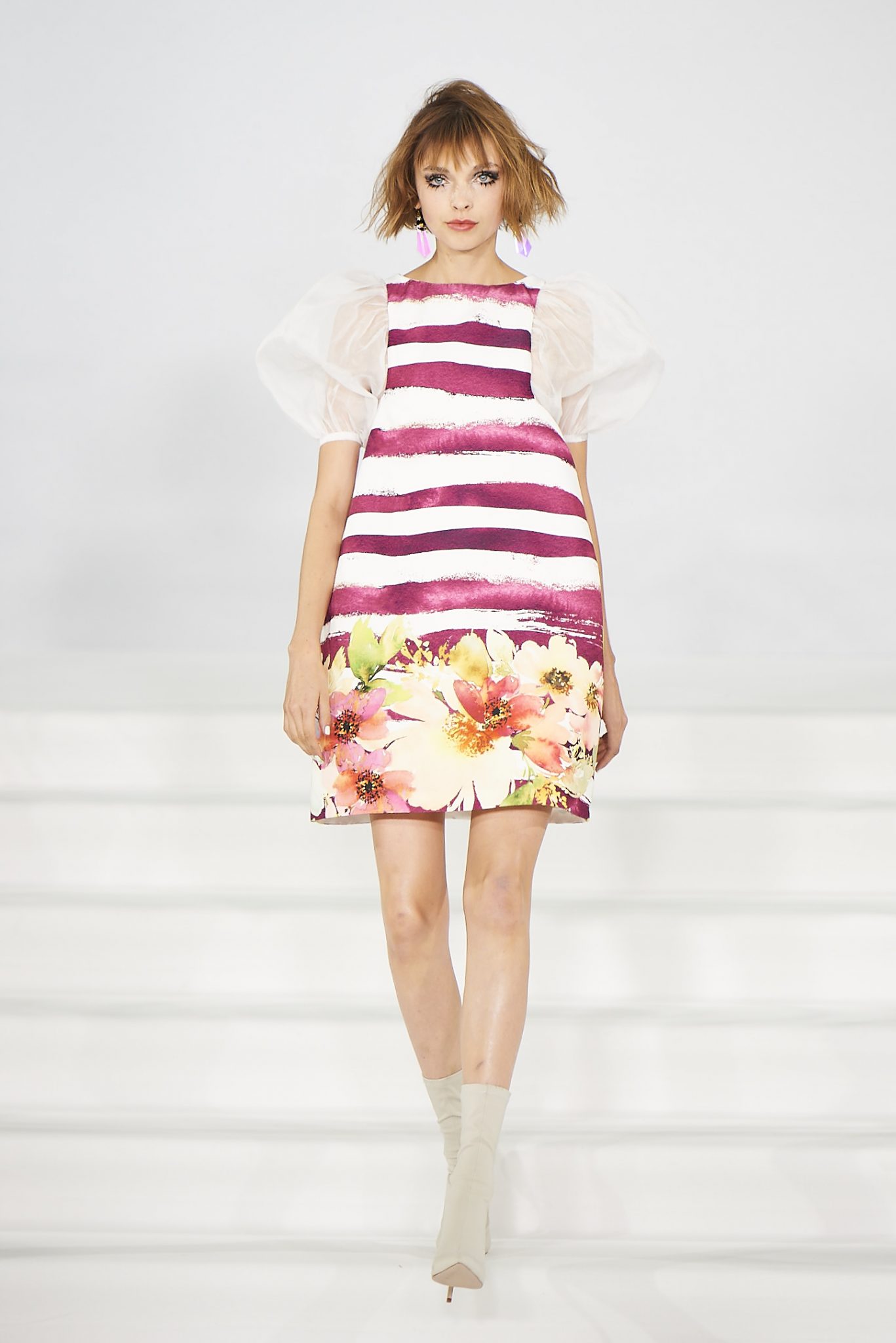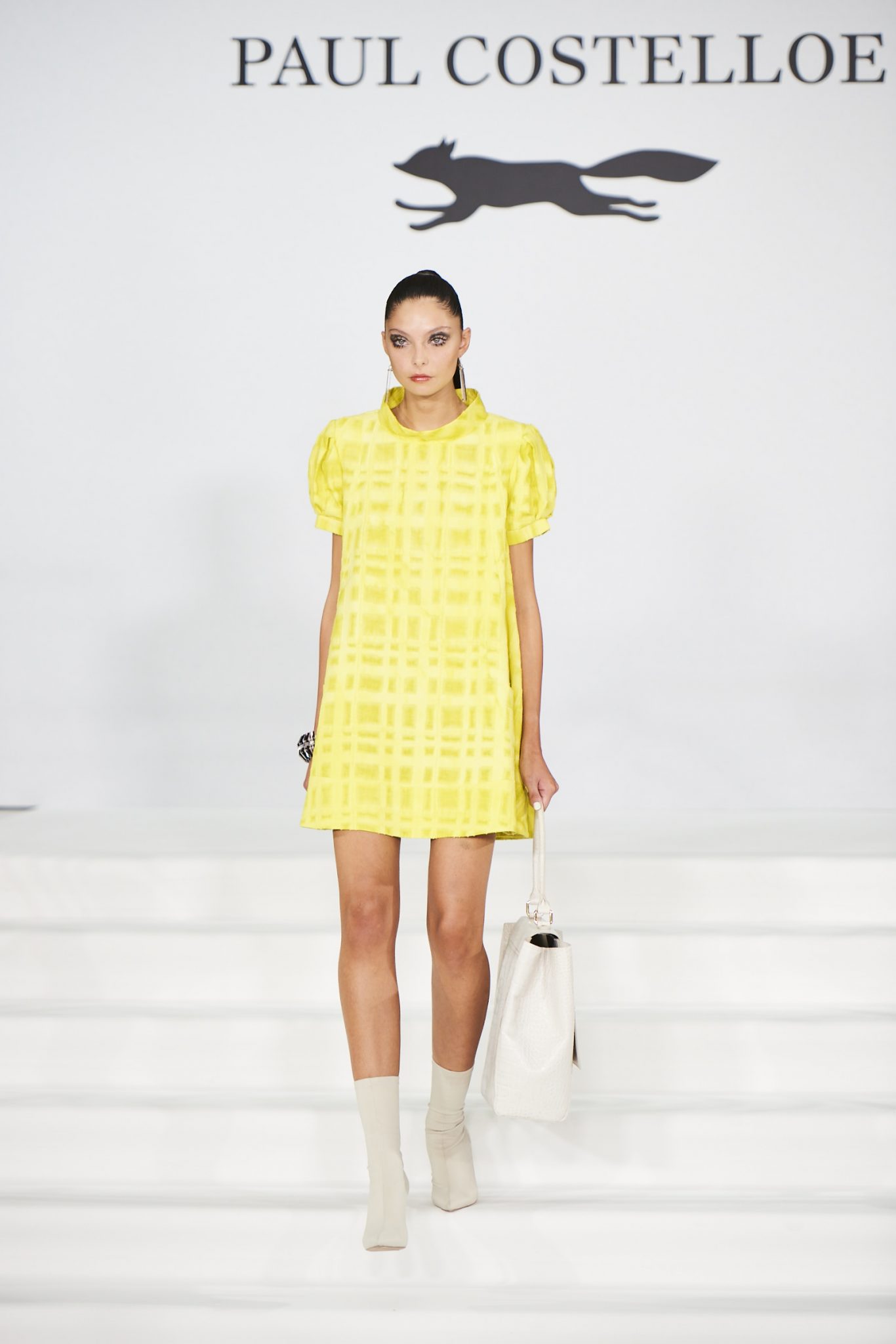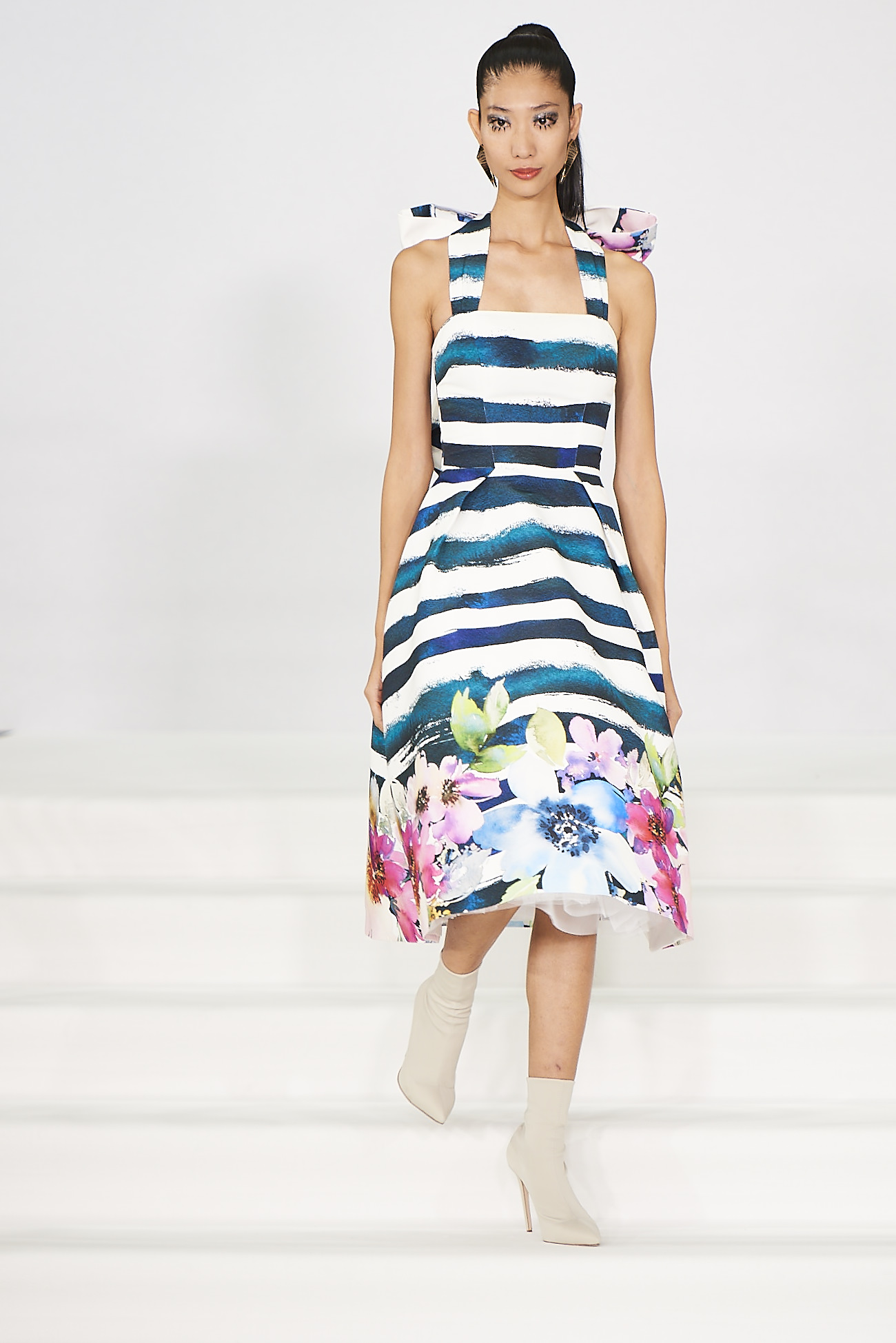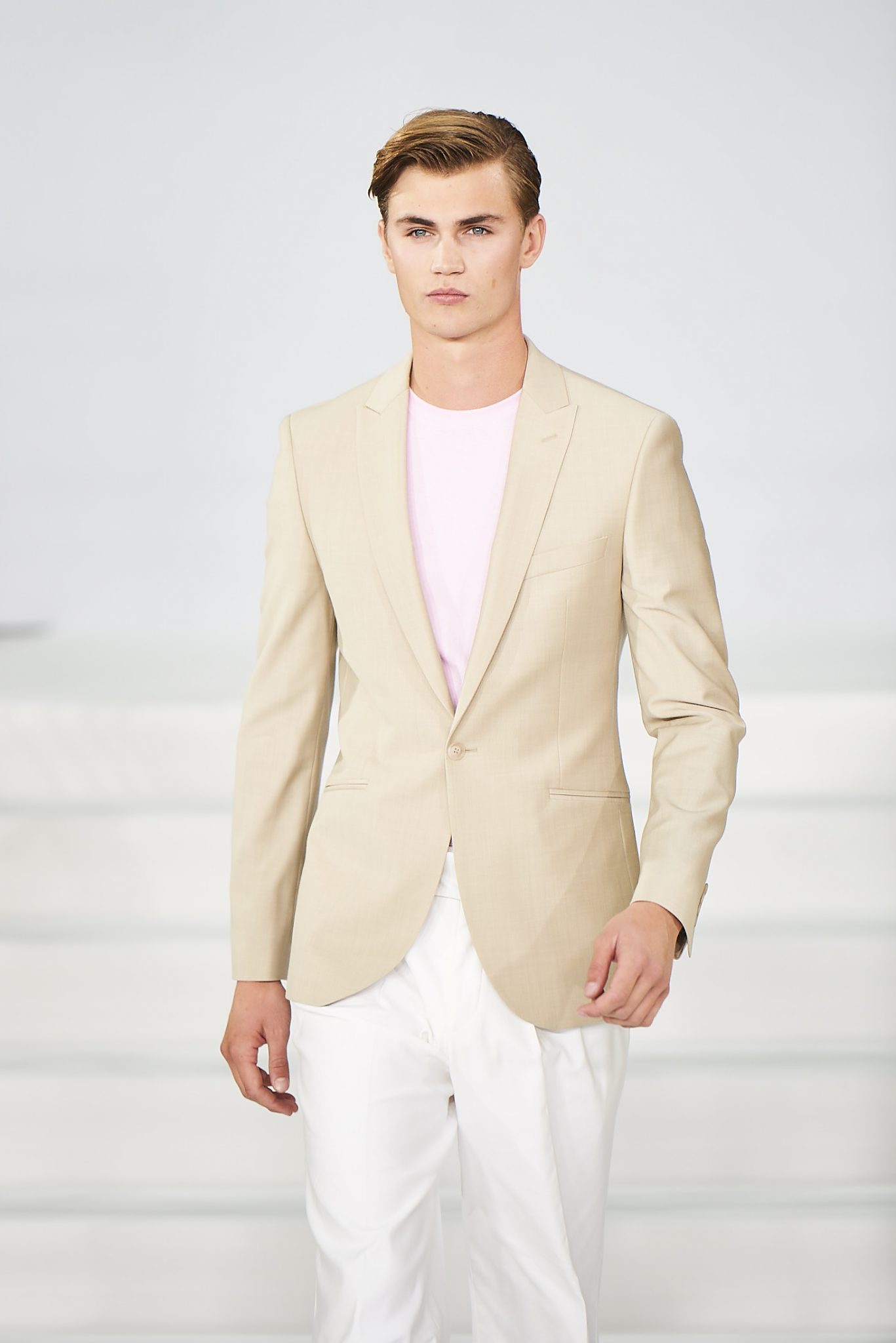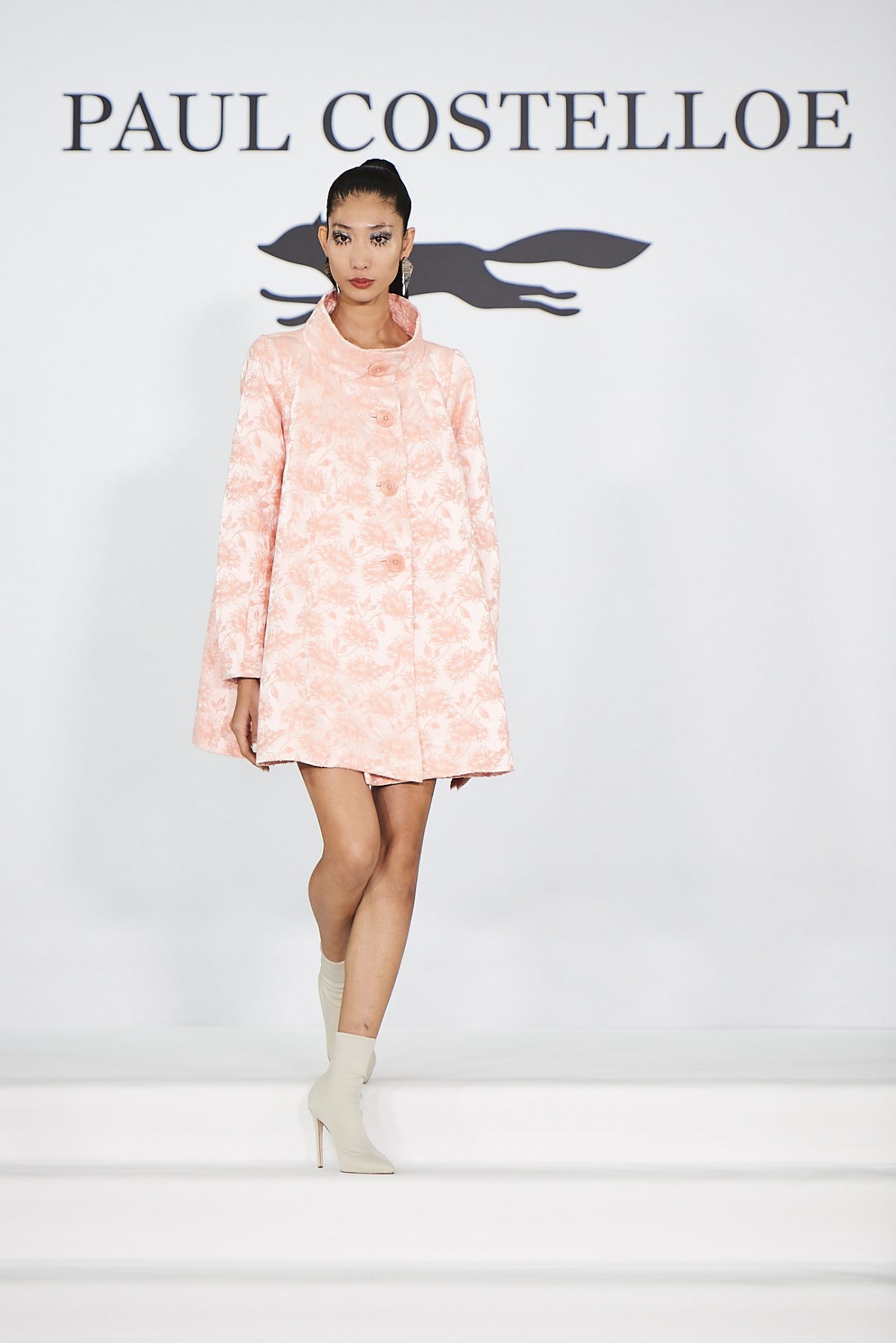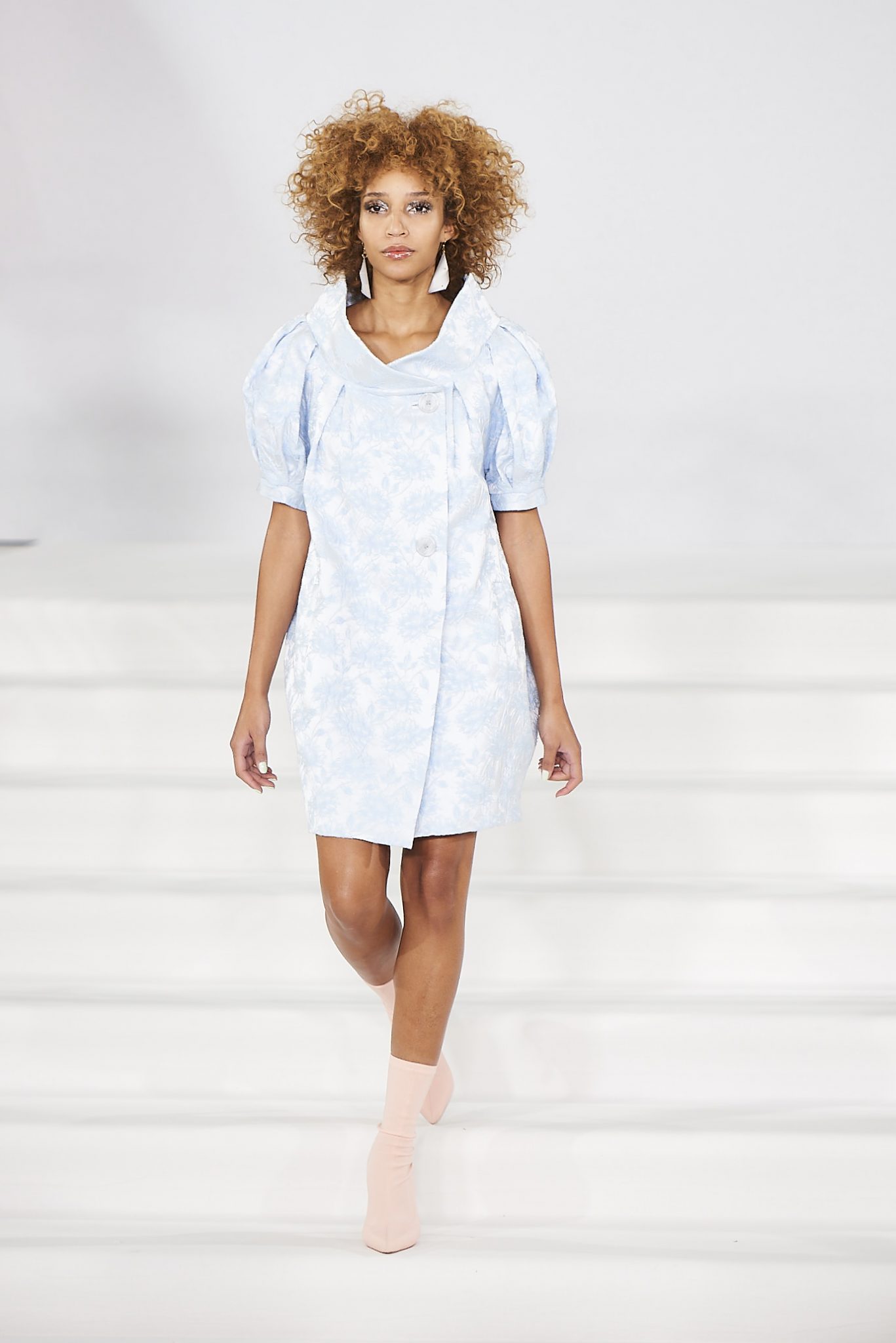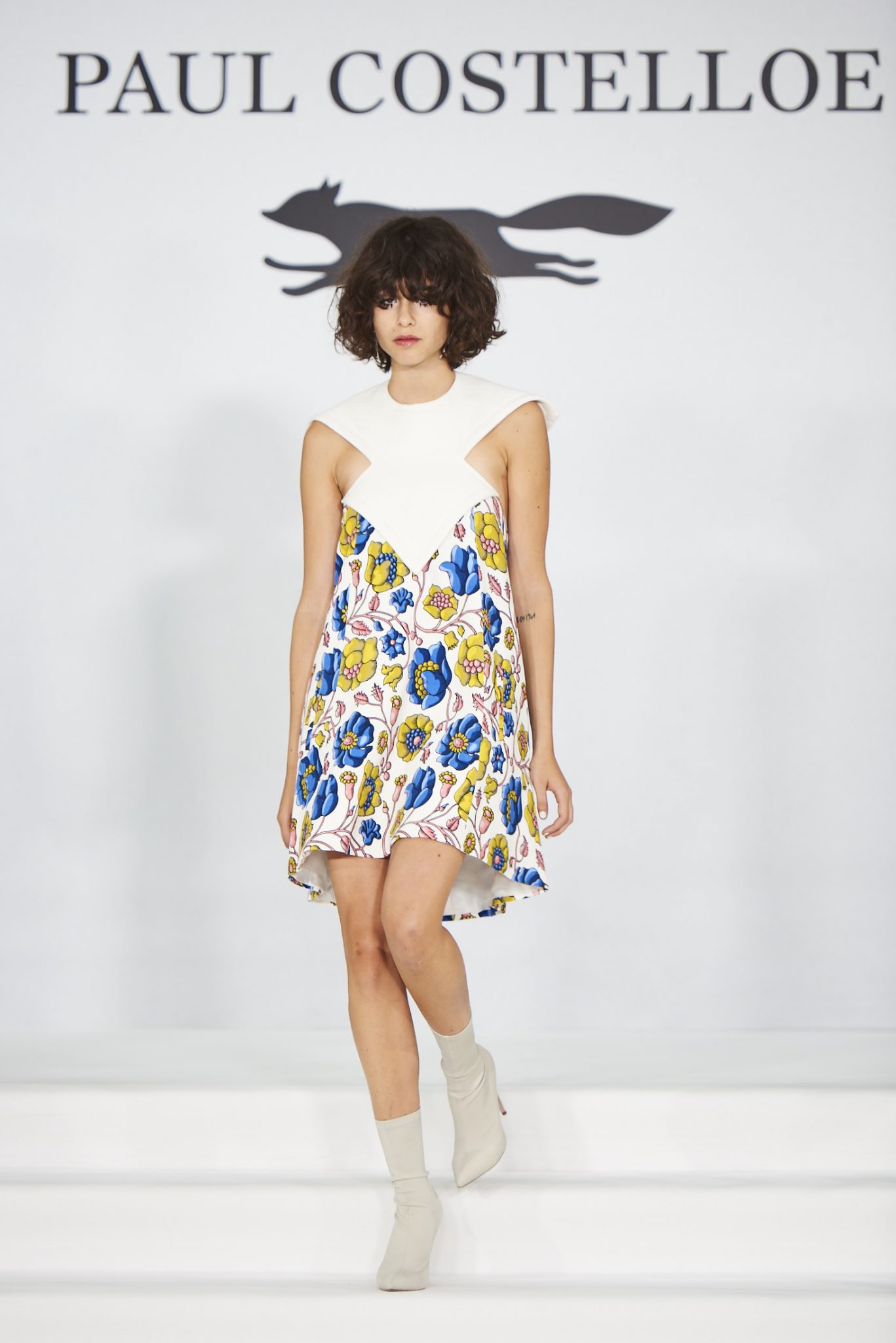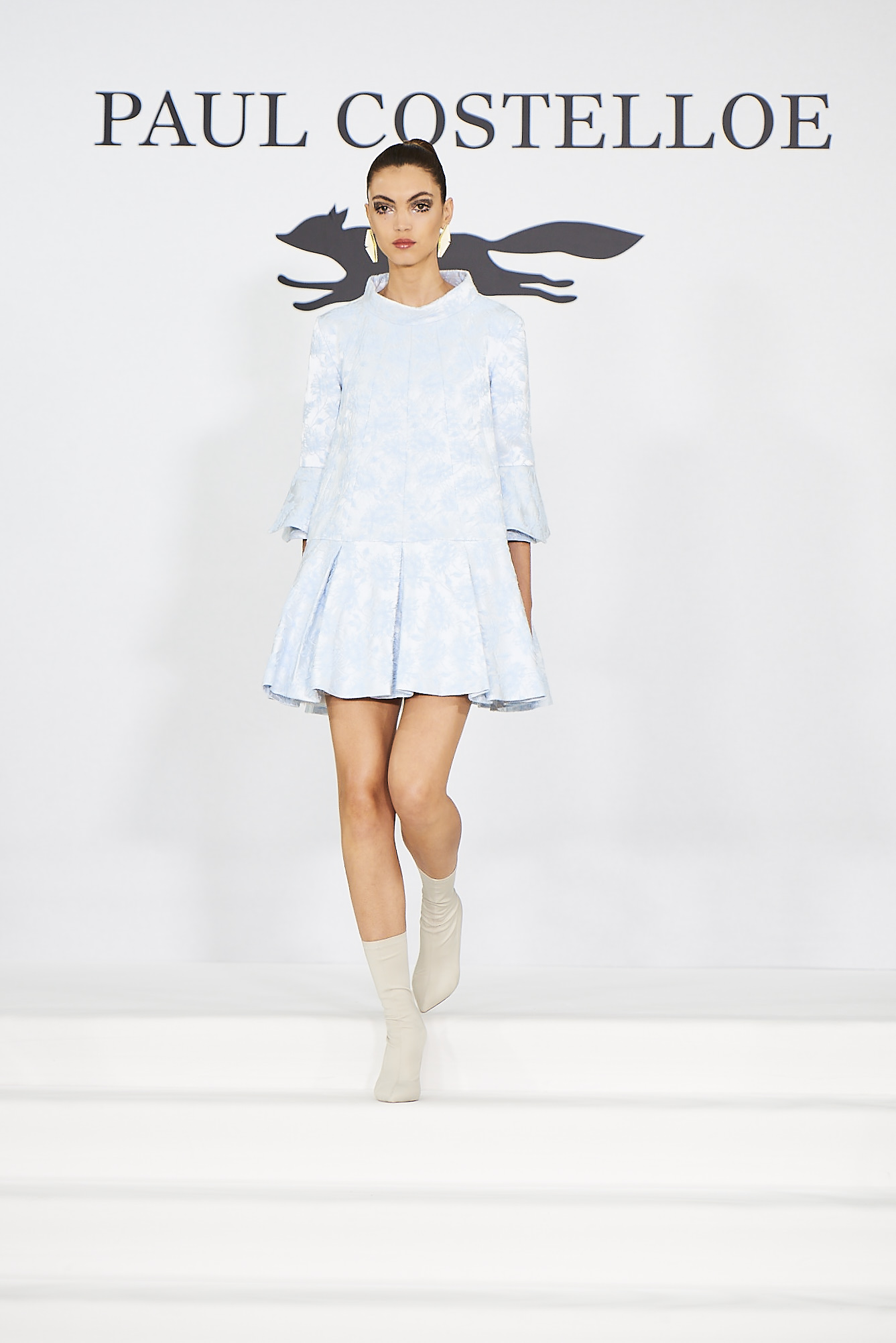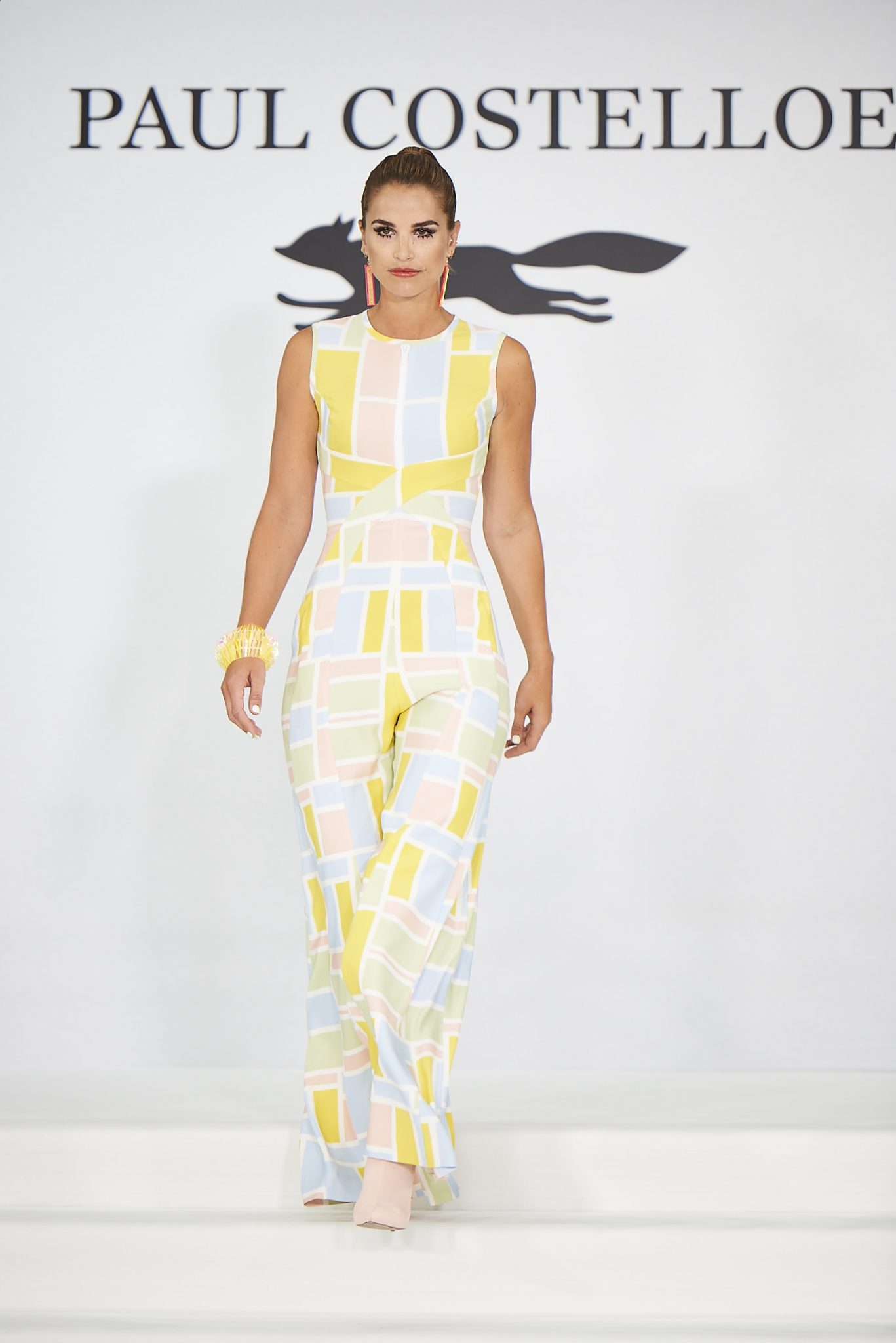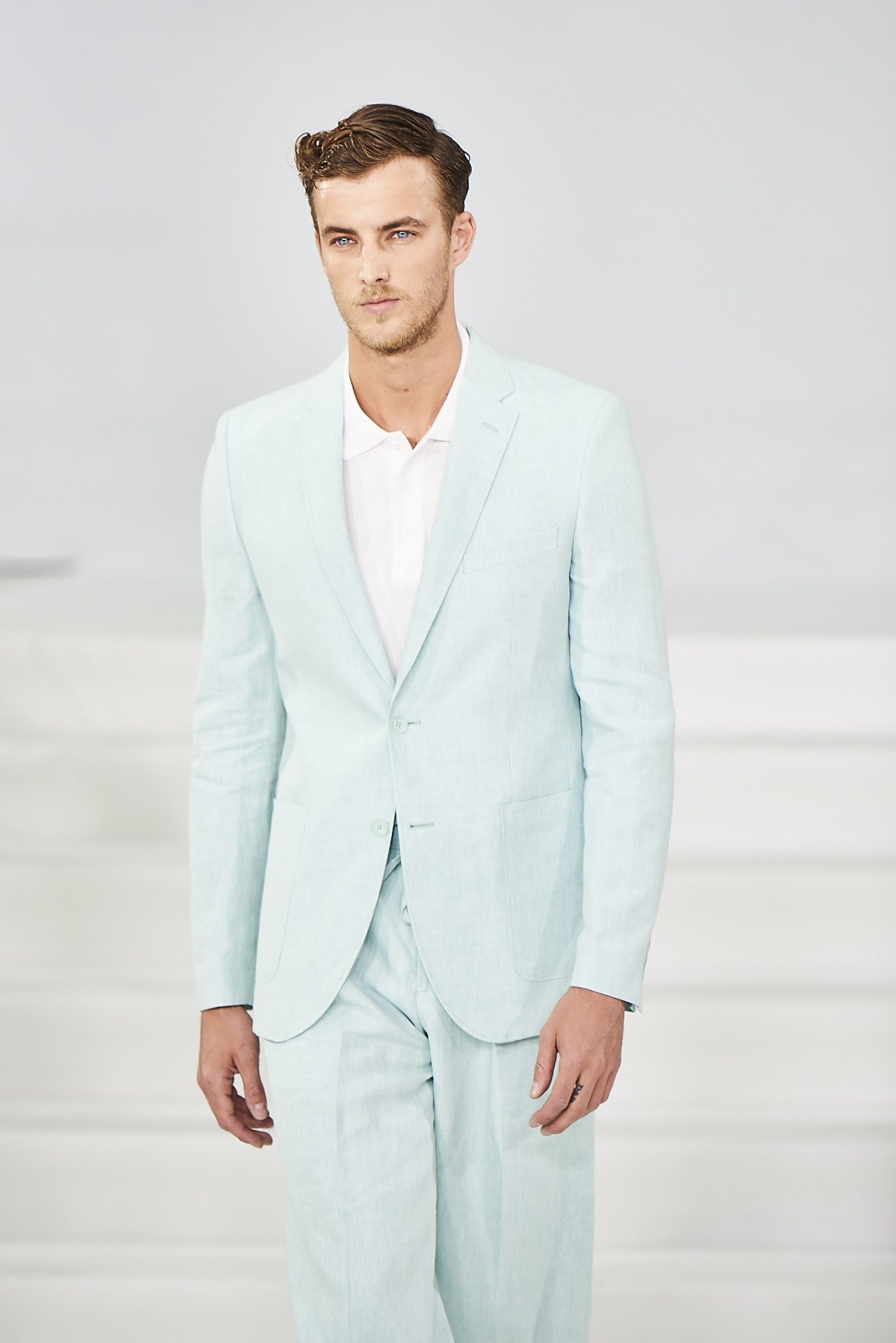 "It's Paris, Washington, and a touch of day-dream allur" is a summation of Paul Costelloe's Spring/Summer 18 collection, and what a day-dream allur it was. In true Paul Costelloe style, this season saw the collision of Parisian Chic and American gGlamour create a beautifully feminine yet utterly fantastic show of craftsmanship and design.
In tones of bubblegum pink, duck egg blue, lemon yellow against dynamic print and abstract colourisation, the real essence of the warmer season revealed itself in a mix of 60'silhouettes and voluminous eccentricity, with the level of design skill remaining impeccably high, as well as being visually attractive. Not only did the collection keep the attention of onlookers, Costelloe also once again revealed his attention to not only design but also fabrication – working with appliqued cotton, 100% pure irish linen, latex and tulle, the collection expressed the beauty of luxury and how luxury can coexist with fantasy and fun. Not only did Costelloe present his womenswear side of the Costelloe brand, but also demonstrated his tailoring skill within his summery, fresh-tone menswear appearance.
Paul Costelloe is in no doubt one of the top in the designer game, revealing this season that the Spring/Summer season doesn't need to be about clean, minimal design, but can also be a celebration of colour, spirit and feminine expression. It is easy to say that this season saw Costelloe once again present the wardrobe that every female can dream about, one that every woman has wished to own and wishes to wear.
Words : Jasmine Banbury 
Images : Rob Parfitt