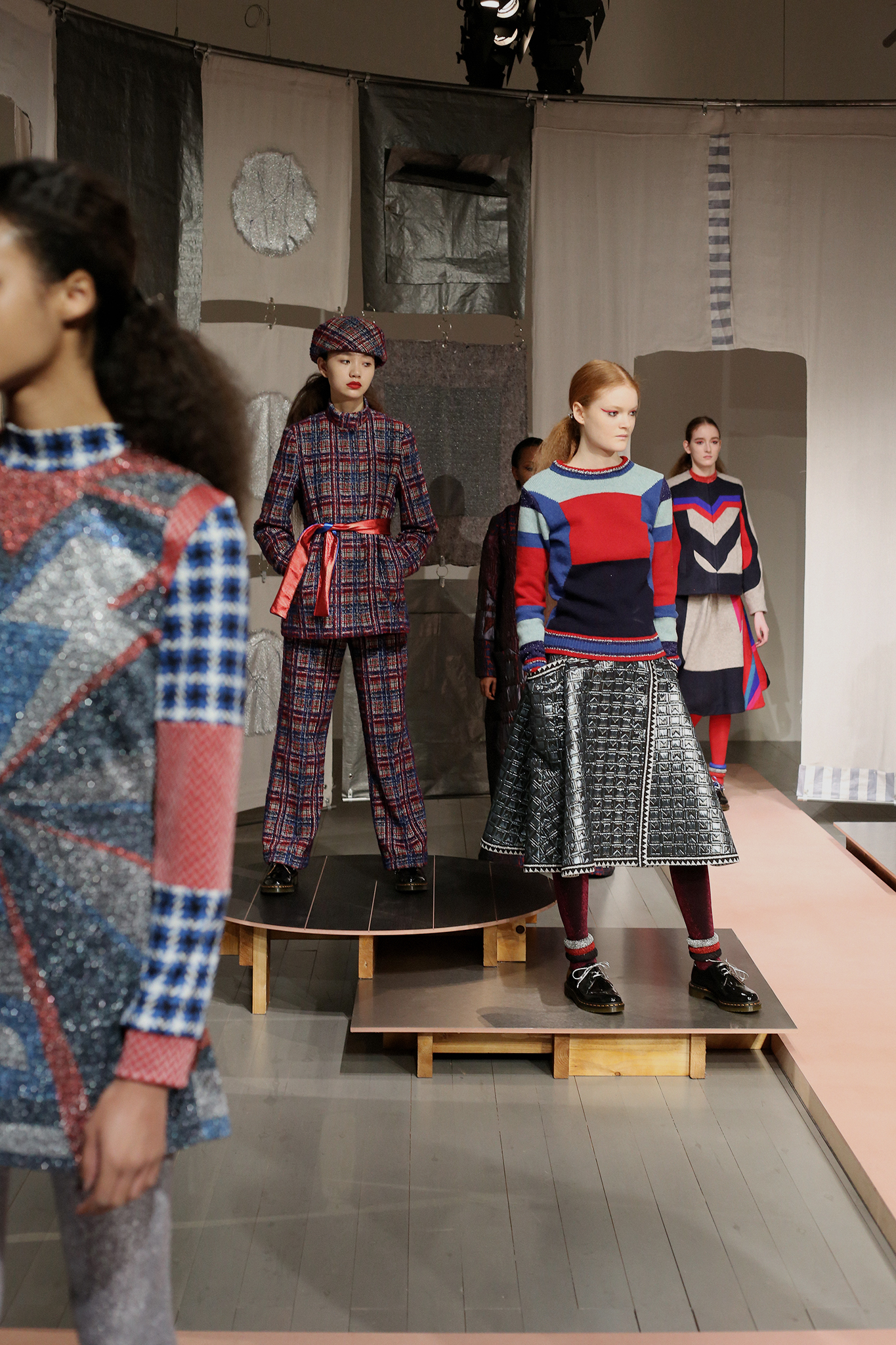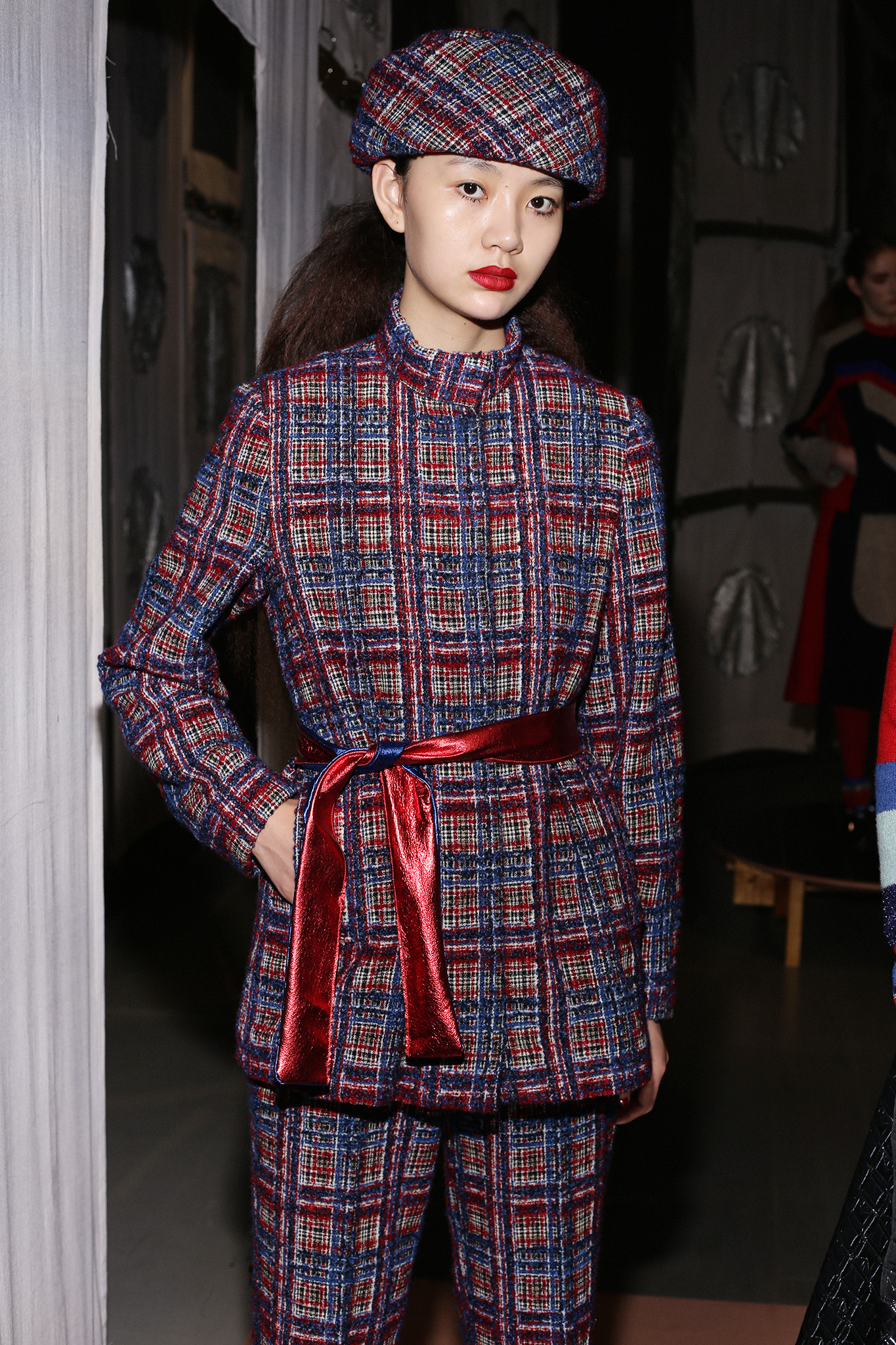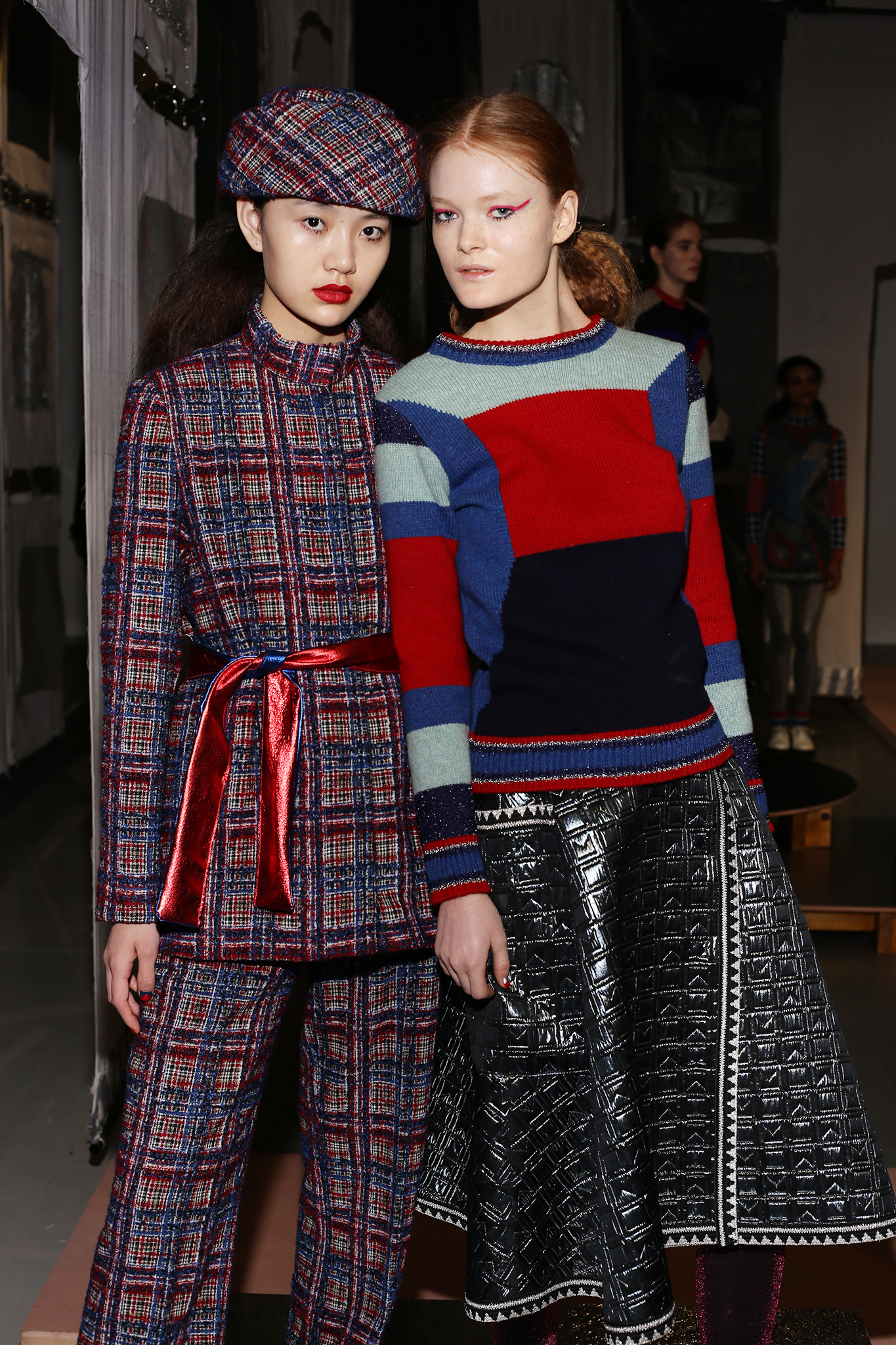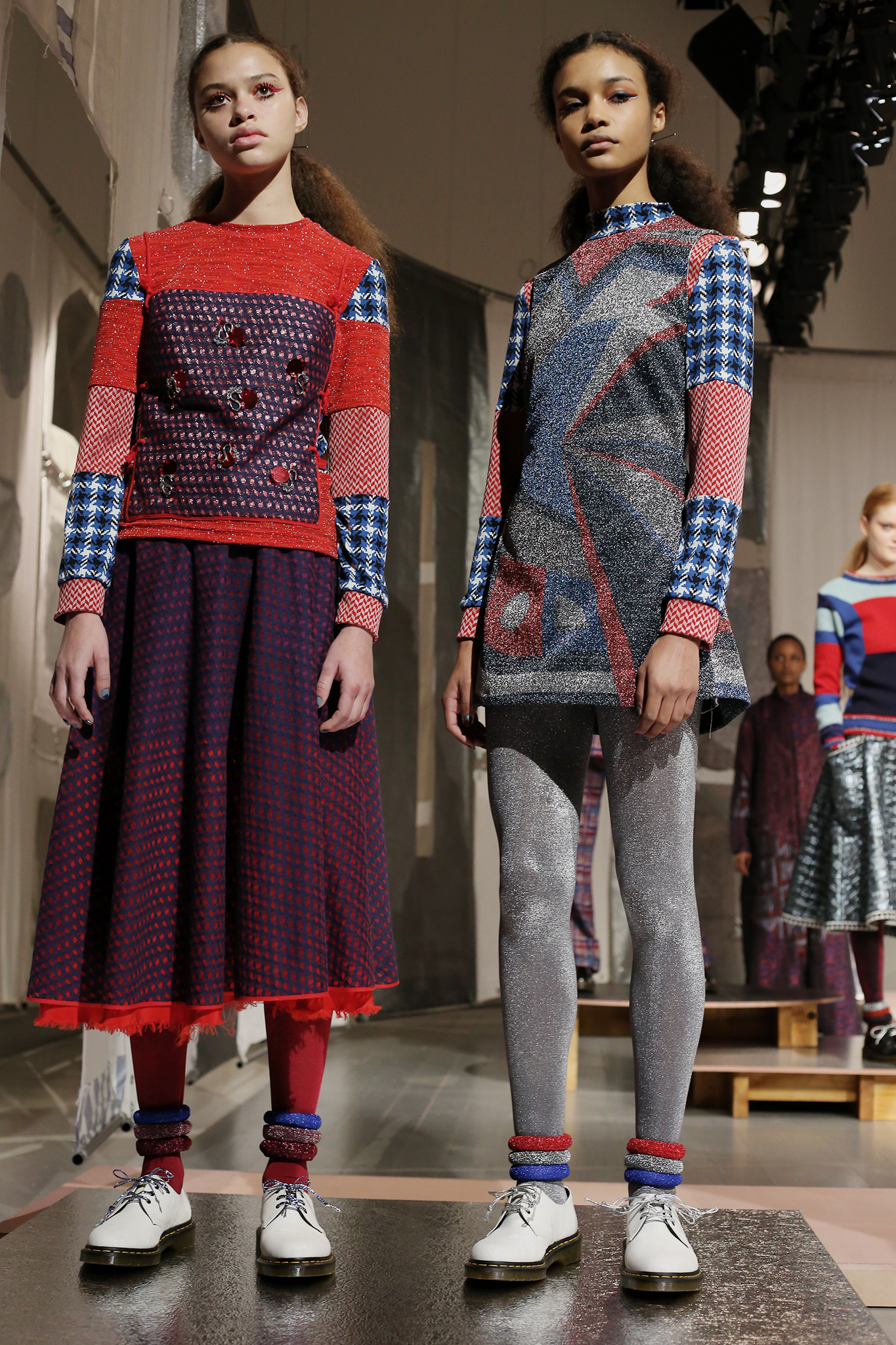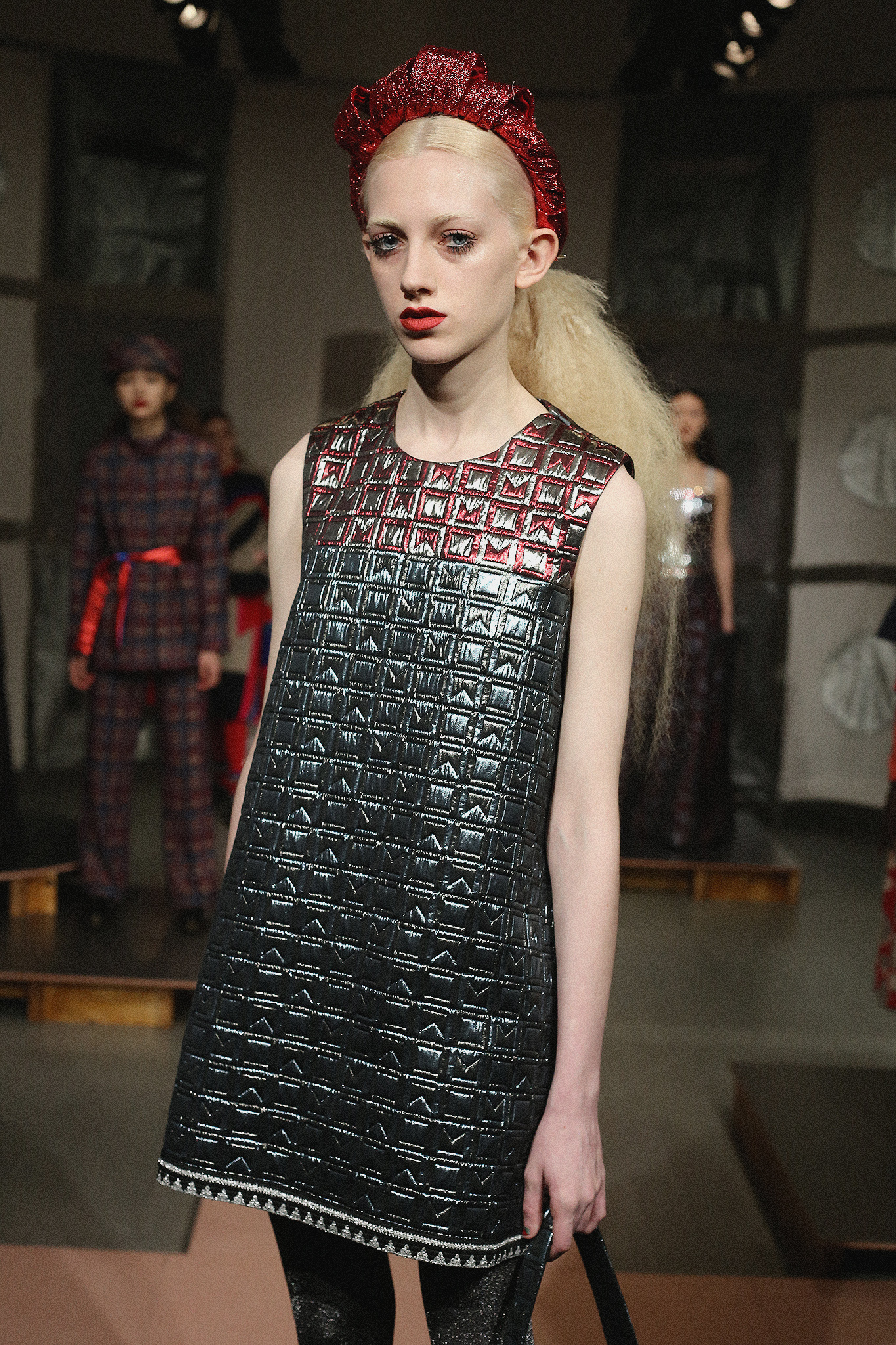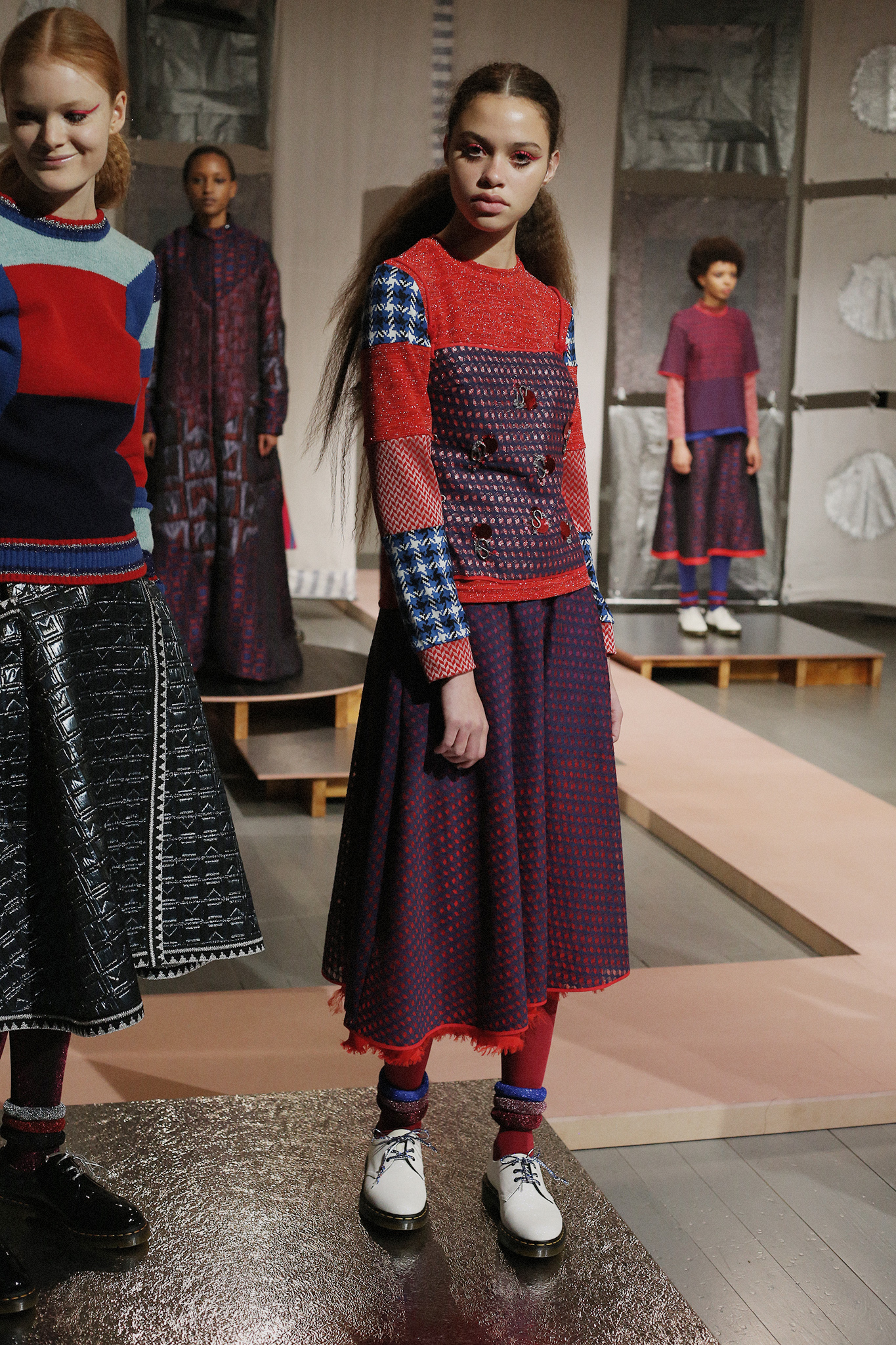 Sadie Williams AW18 Collection embodies the designer's youth and experience combined. Traditional silhouettes take new form, infused with striking colours and crystal detailing, making the presentation both visually and conceptionally pleasing.
The audience itself, a variation of ages, was evocative of the fusing of new and old present in the collection.  Further contrasts appeared through the staging, the backdrop was made of reflective material, almost galactic in its formation, feature a variation of cut outs which assisted viewers to the side of the models in viewing the collection. These cut outs not only assisted the audience but encouraged them to think about the liminality of fashion, that perhaps this collection was the threshold to the future. The audience are called to look forward while the dj plays folksy, rock songs which encourage a nostalgic atmosphere.
Williams' fascination with juxtaposing mediums can also be seen in her textile choices. We can see, paired together, smooth fabrics and rougher textures which in turn make the clothes more aesthetically and visually stimulating. Williams pairs contrasting colours to transform traditional silhouettes into modern, almost experimental pieces. The models themselves also vary in age, height and ethnicity, this lends the collection to a transient yet resonating tone that leaves the audience unable to place the collection in a particular time or setting.
These choices, in terms of staging of the presentation, fabrics and models, make the collection somewhat timeless. The collection is a perfect collaboration between classicism and ingenuity.
Photography: Pao Steve
Words: Melissa McDonald