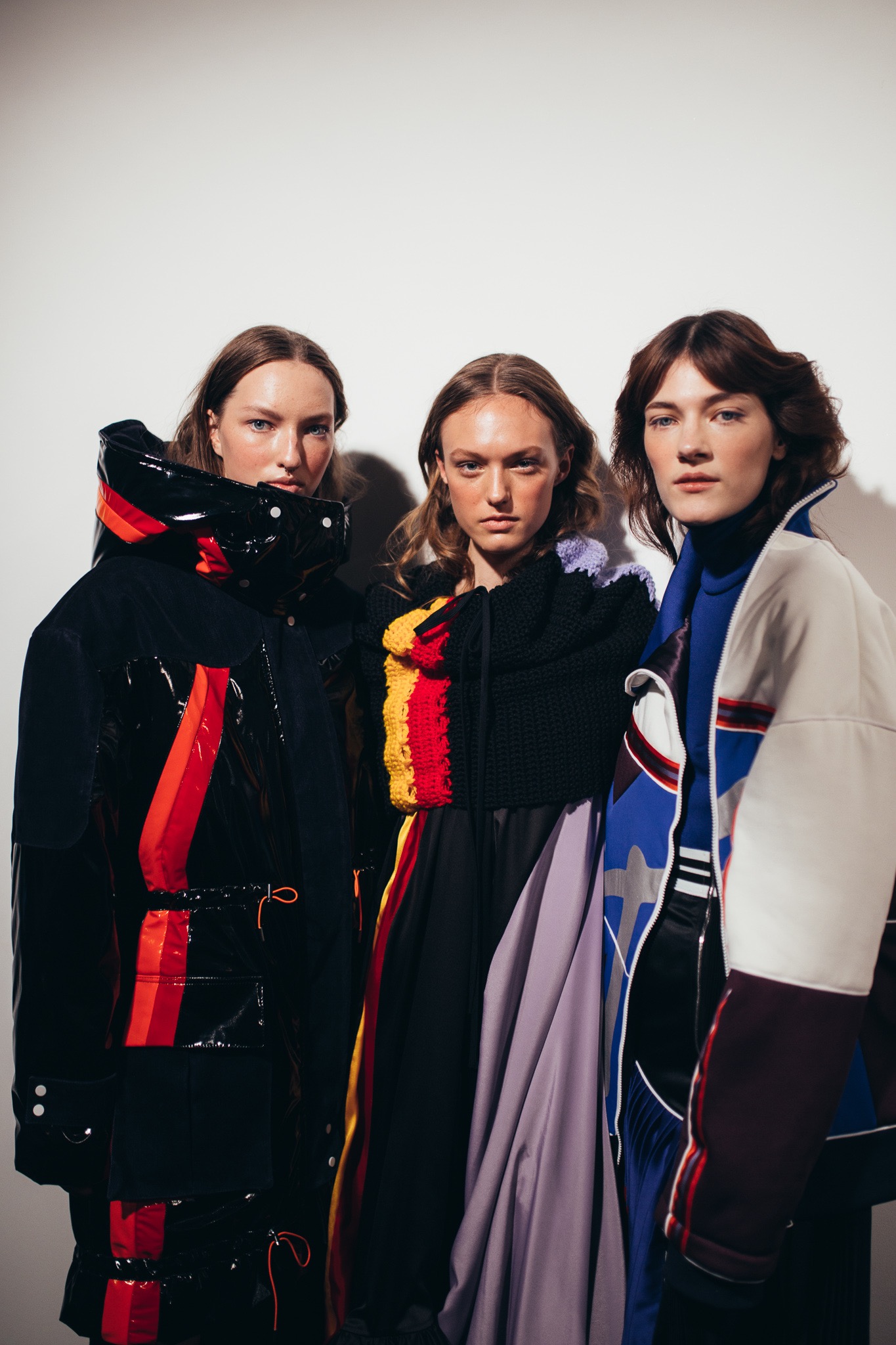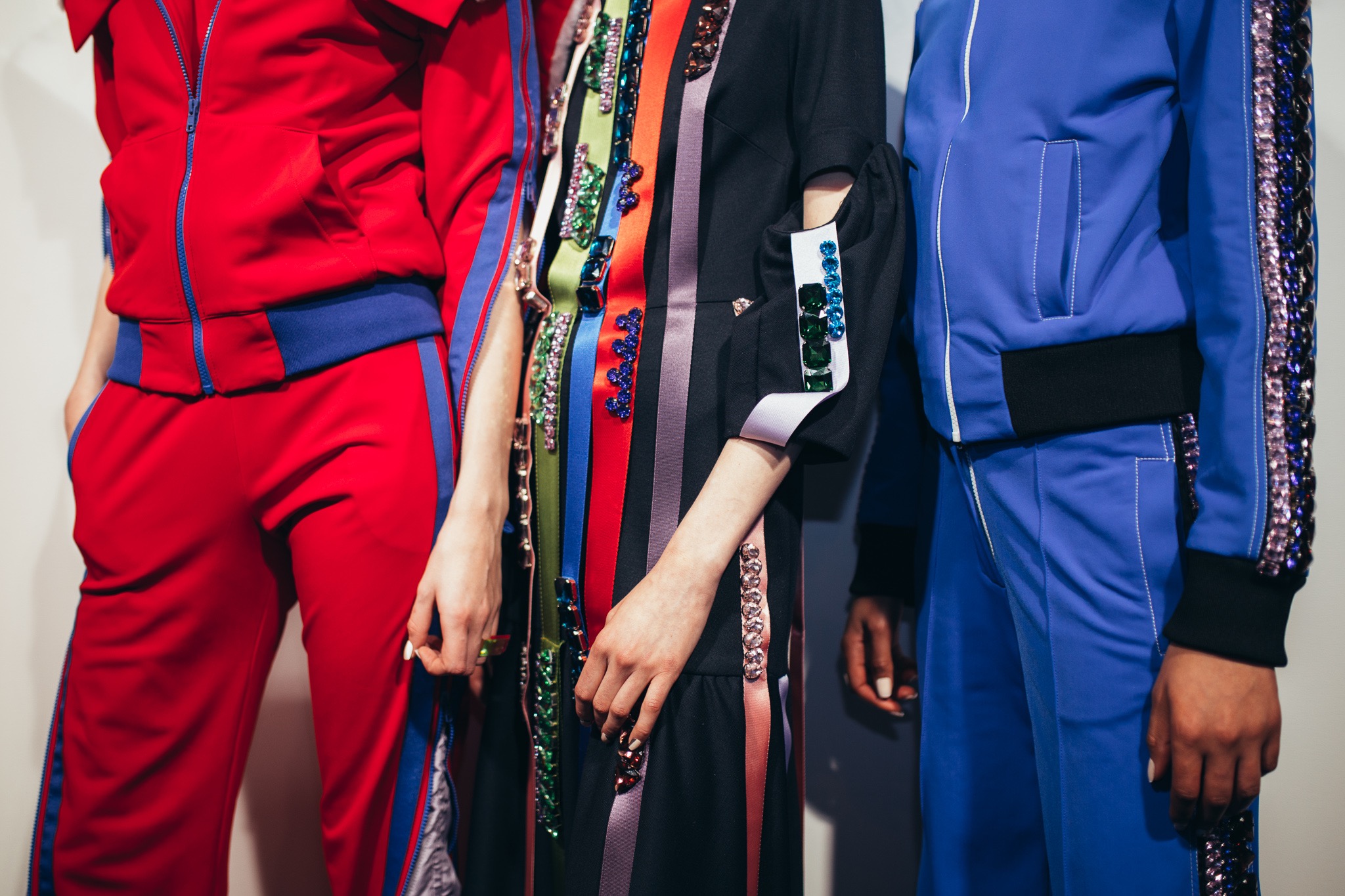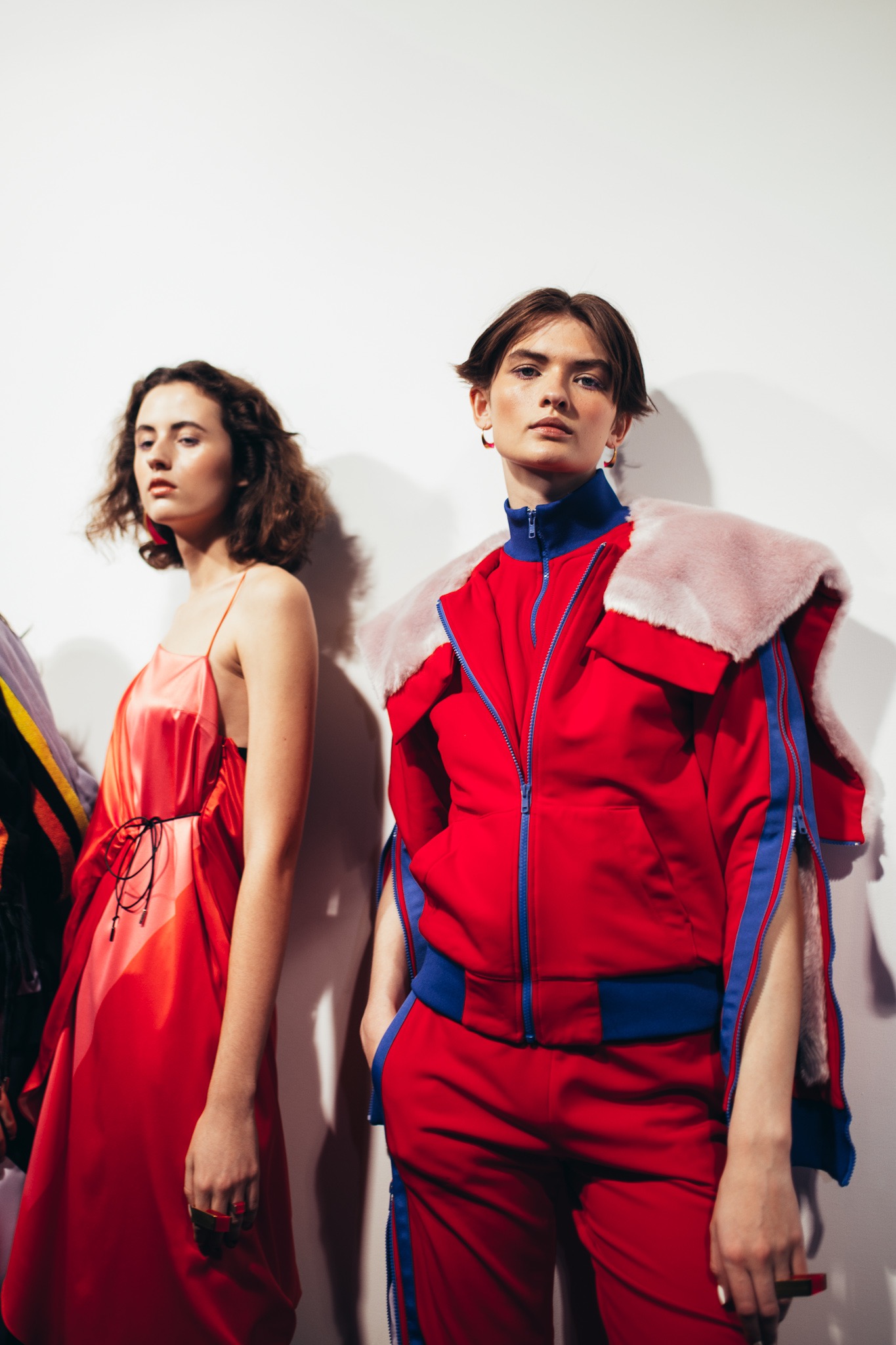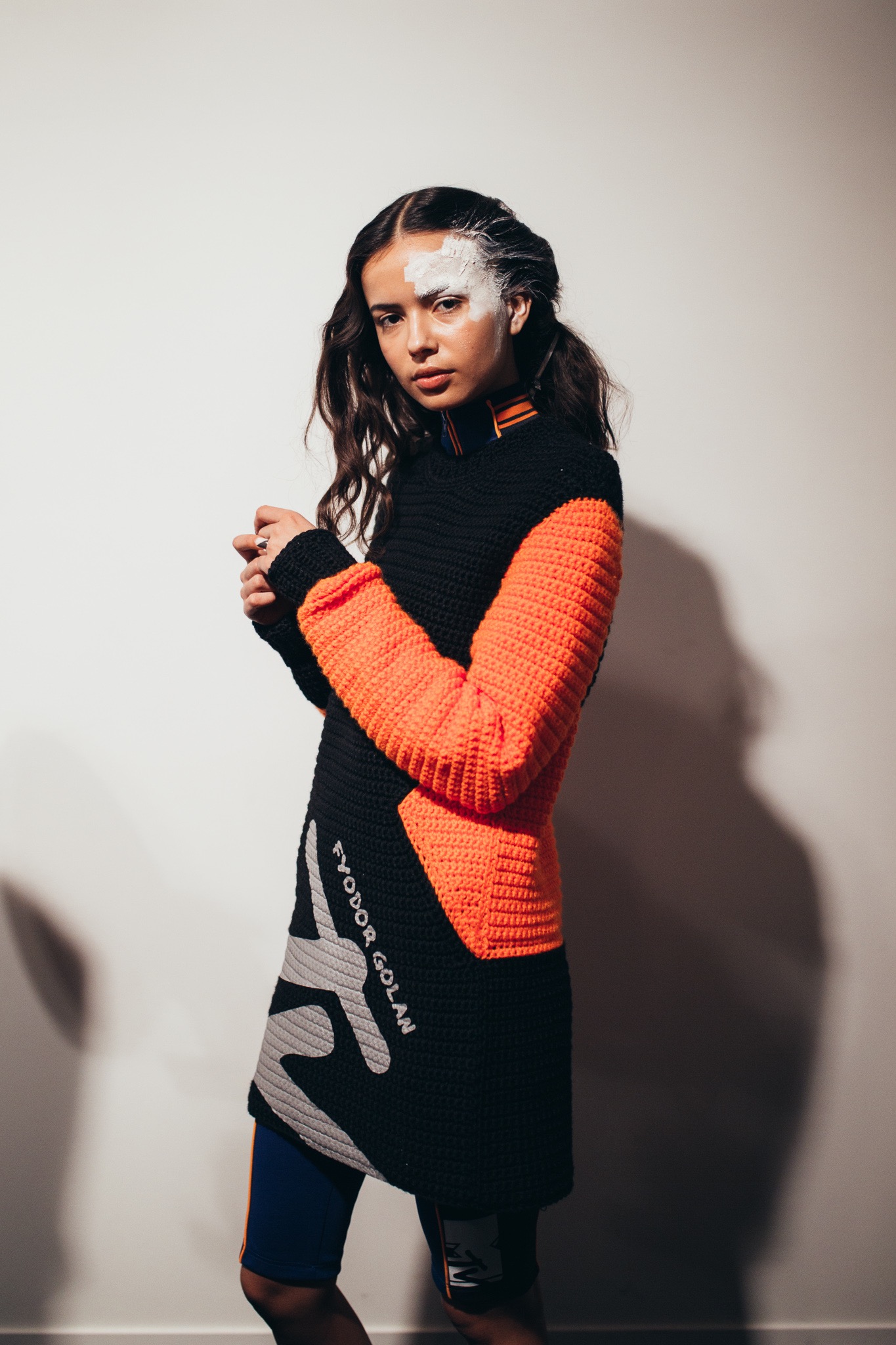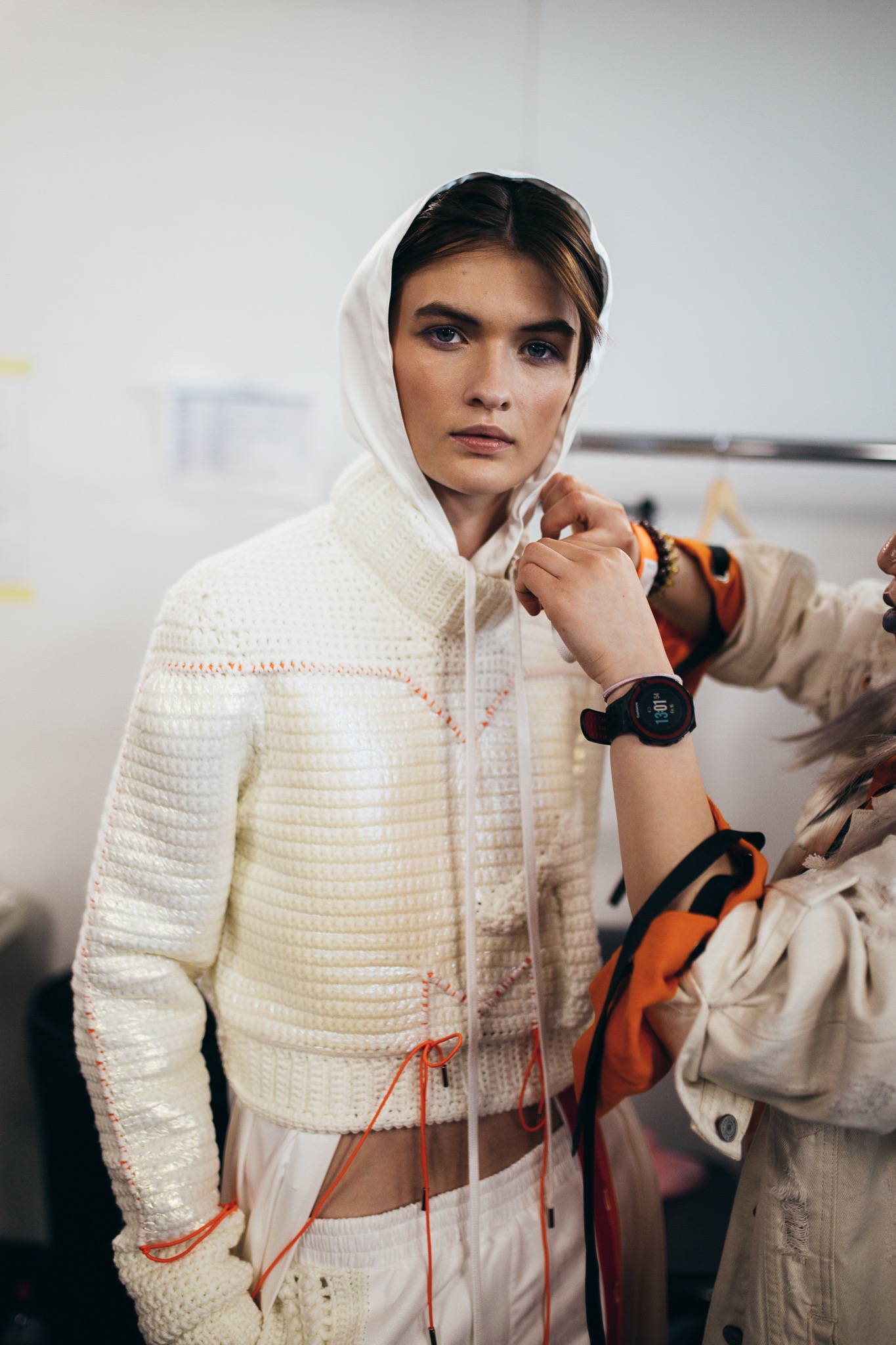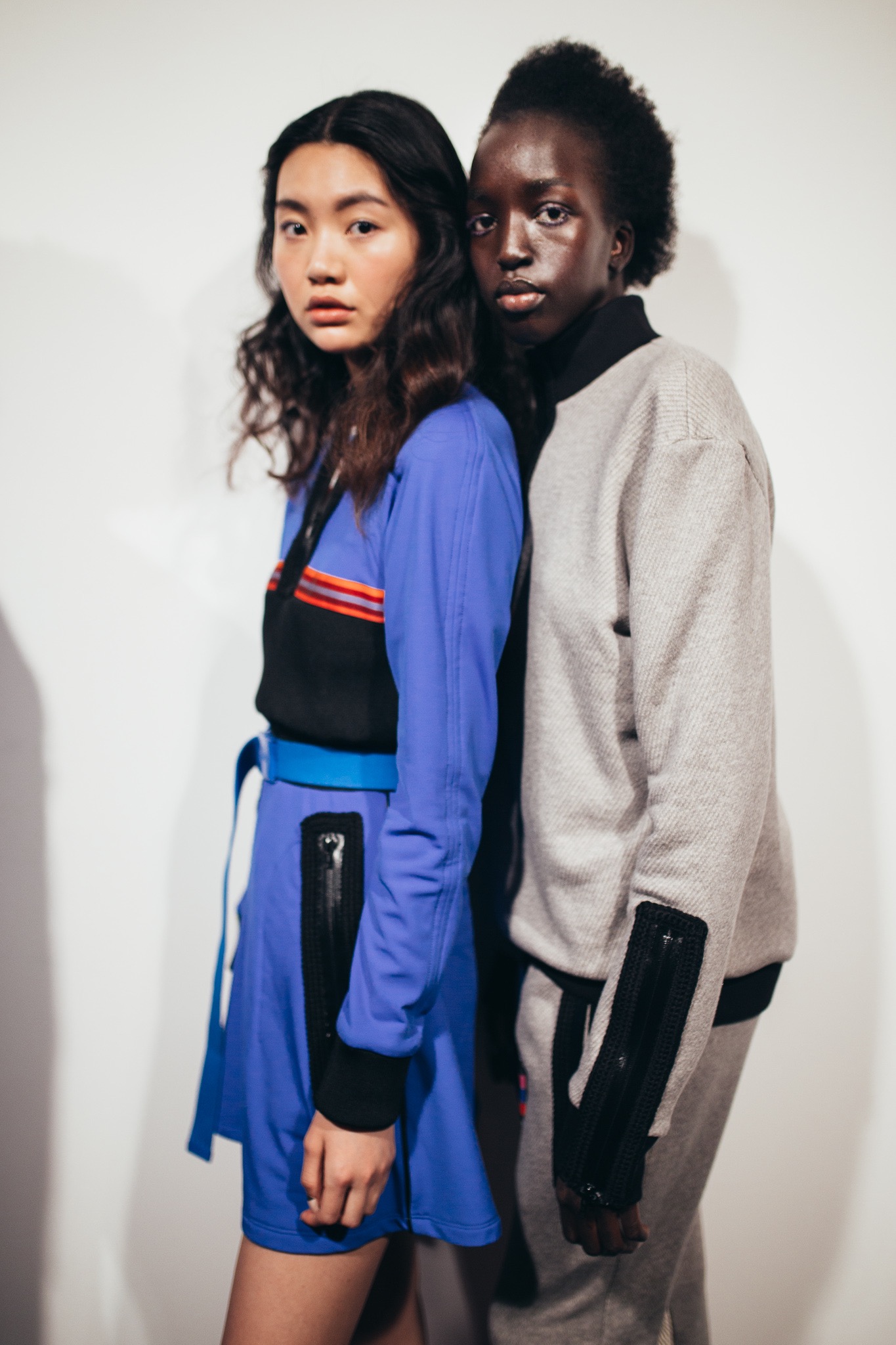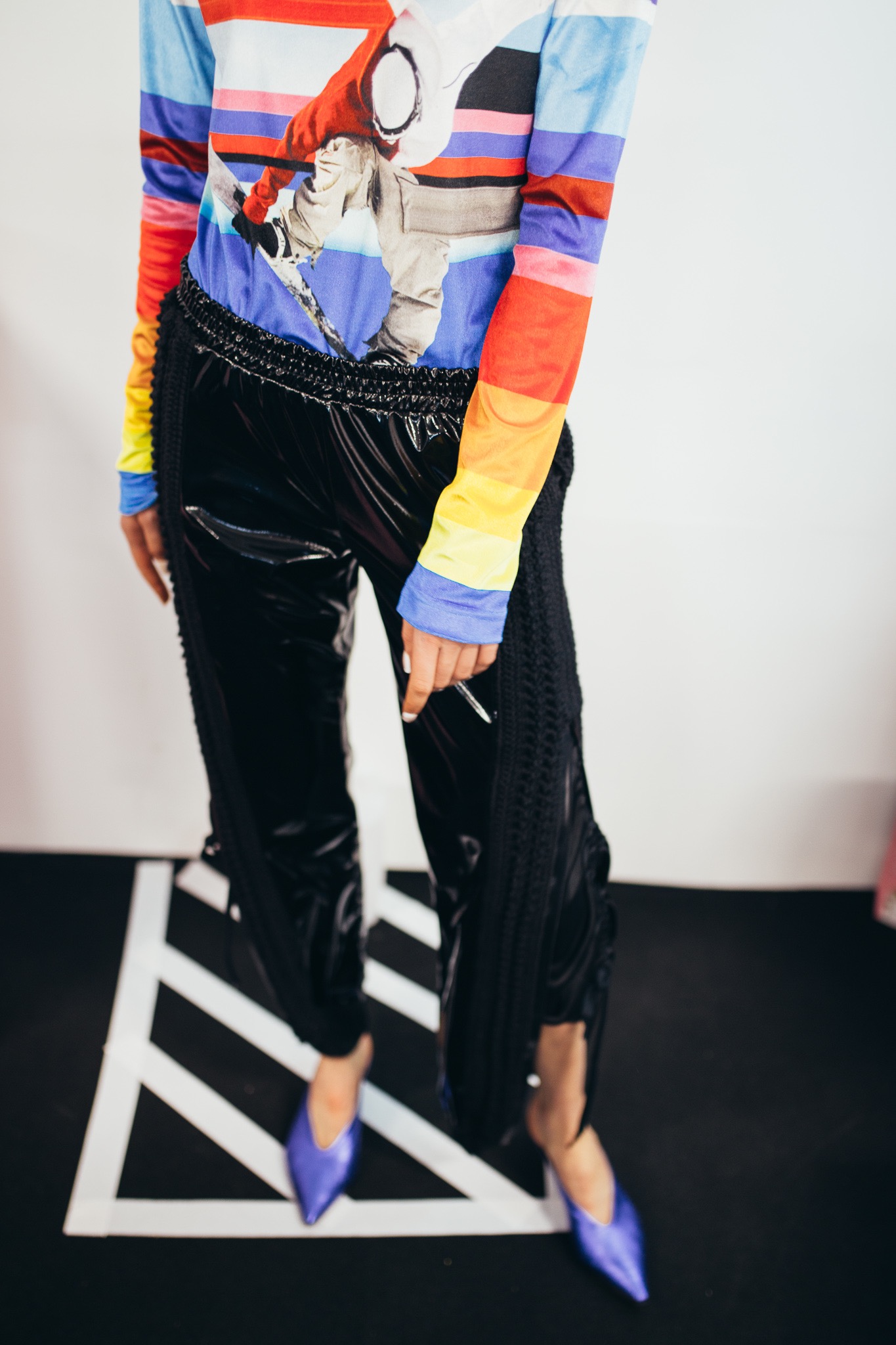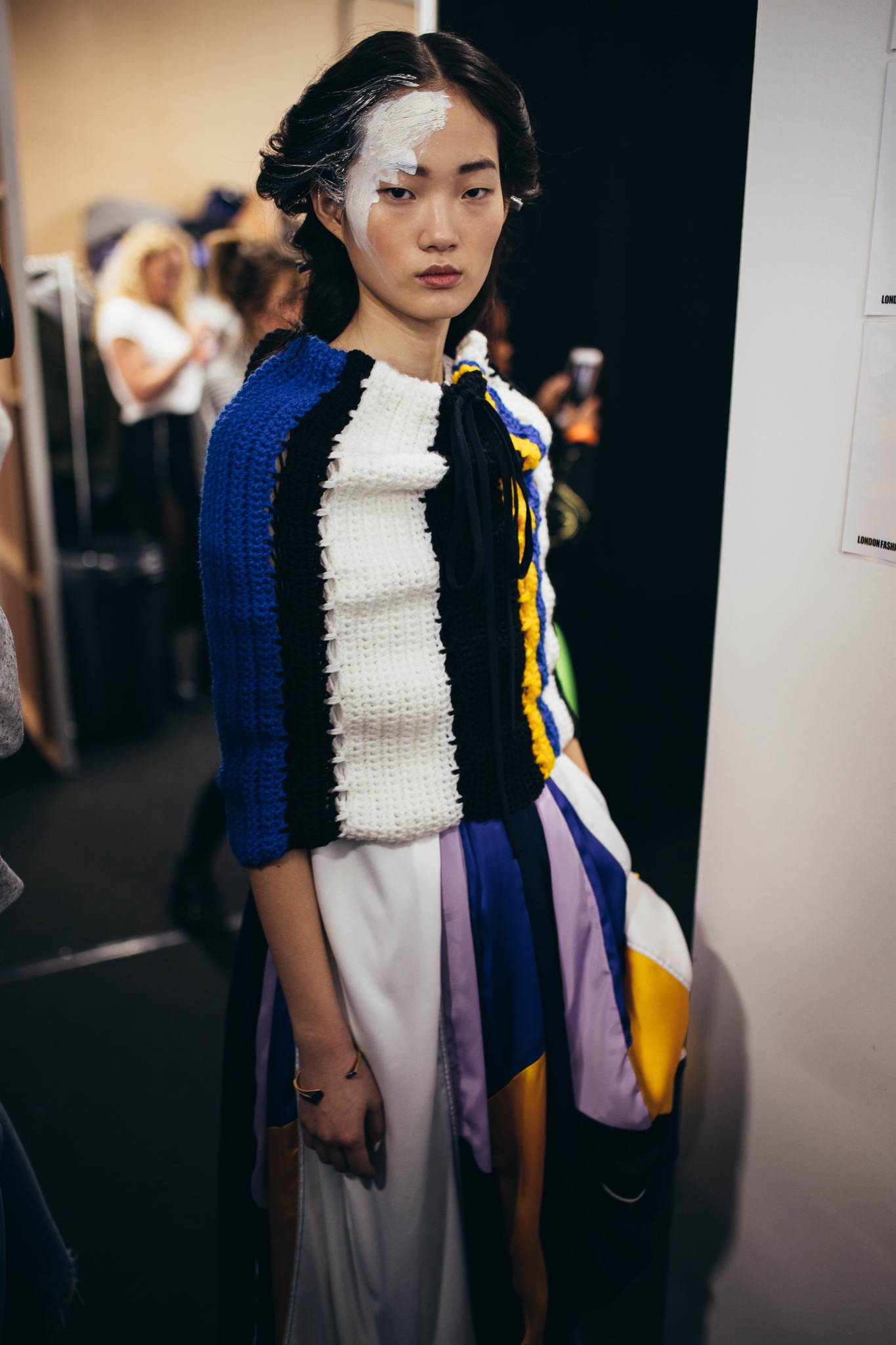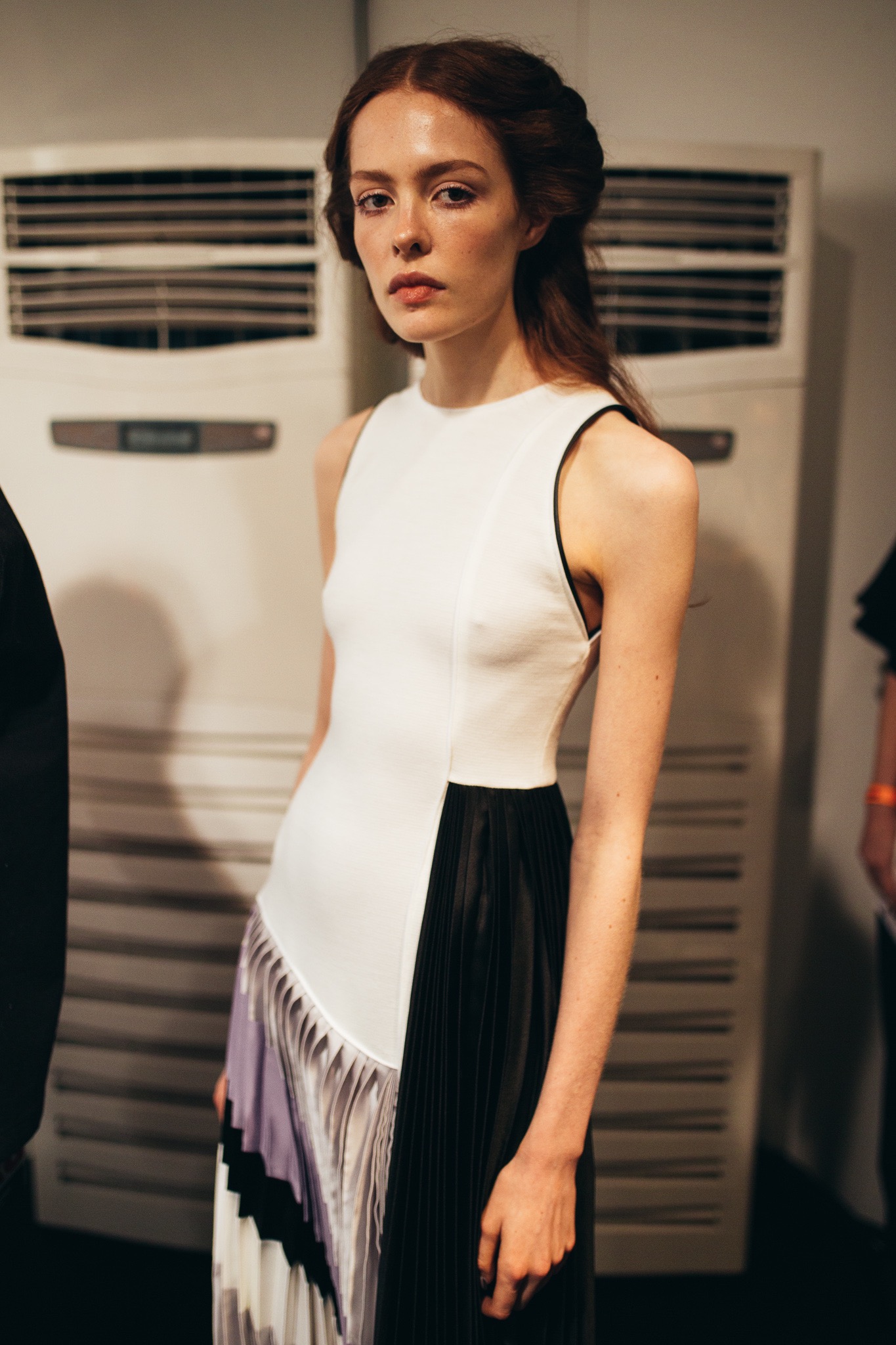 Contemporary pop mixed with a sky tribe of power and energy is the future of 2018.
Fyodor Golan and MTV made a collection dedicated to the youth. Fyodor Golan says about collaborating with the music television network, "MTV have been the voice of youth culture for decades, we wanted to embrace this and the memories of our teenage years. We've played with the logo, through textures and finishes, to enhance the contrasts of traditional techniques with new fabrications."
This indeed show in the collection. It was inspired by billowing hot air balloons, woven ropes and the motion of flight and jump, Fyodor Golan reimagined vintage sportswear references of shapes and colours. As well as using holographic and reflective tech fabrics and vinyl prints.
Starting off with white cotton garments with techno music playing as the models walked. The garments had a more asymmetrical look, with soft looks. Some of the models had white feathers on their eyebrows as they walked while wearing white ponchos.
The show progressed to bright rainbow colours and hot air balloons as backpacks. Futuristic music was the anthem of the looks. The models surprised the audience coming out wearing 90s inspired outfits with a twist. The tops were dramatised with colourful crystals that sparkles in the eyes of the audiences as they sat in awe. Fyodor Golan went old school with a red tracksuit paired with lavender faux fur. The look relieved the 90s in a 2018 twist.
Jungle magazine sees promise for this collection. Fyodor Golan said it best about mixing his brand with MTV's, "We were attached to the ongoing evolution of this iconic brand, the idea of always re-examining oneself in order to carry on with new ideas."
Photography: Abi Galatia
Words: Lara Ashley