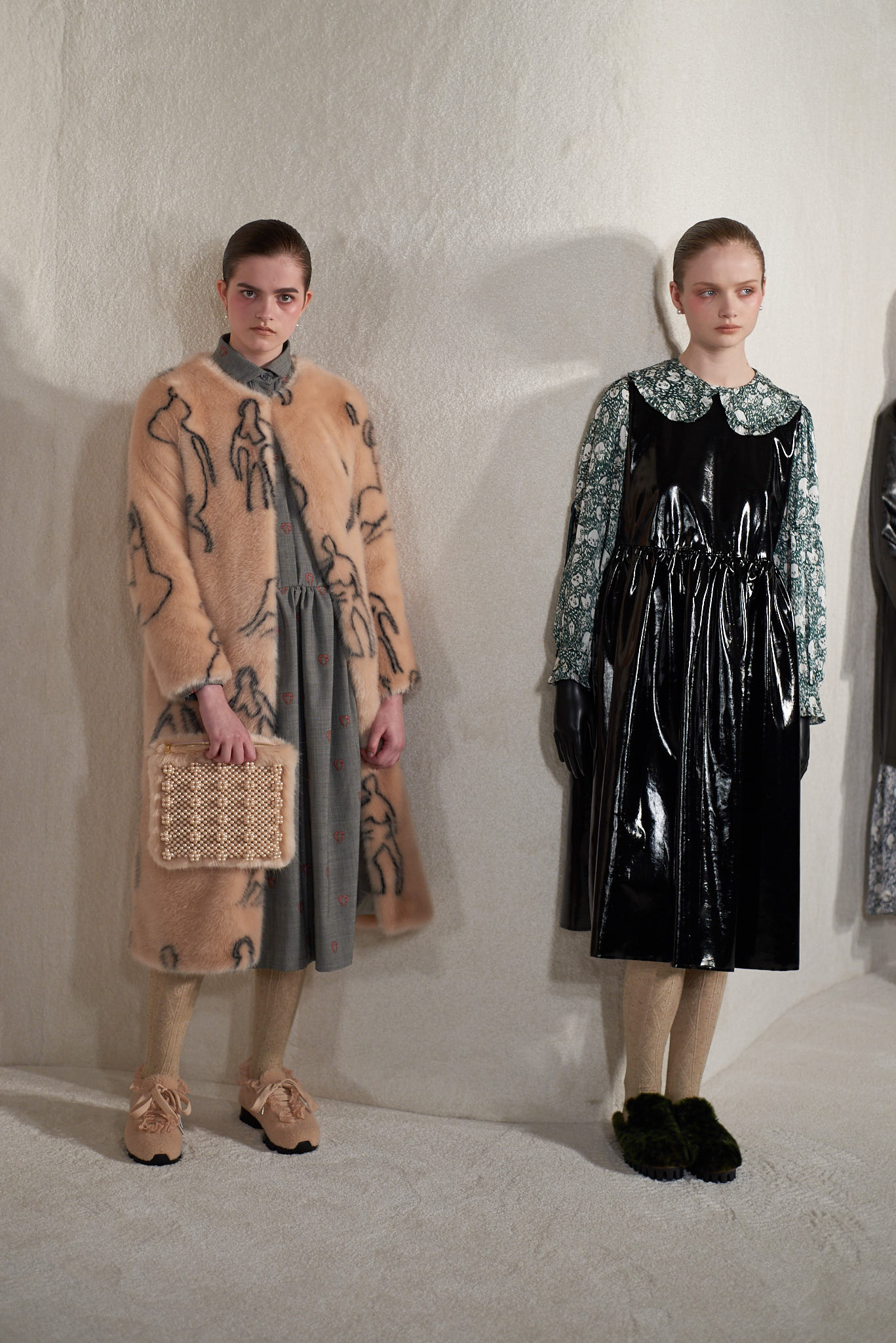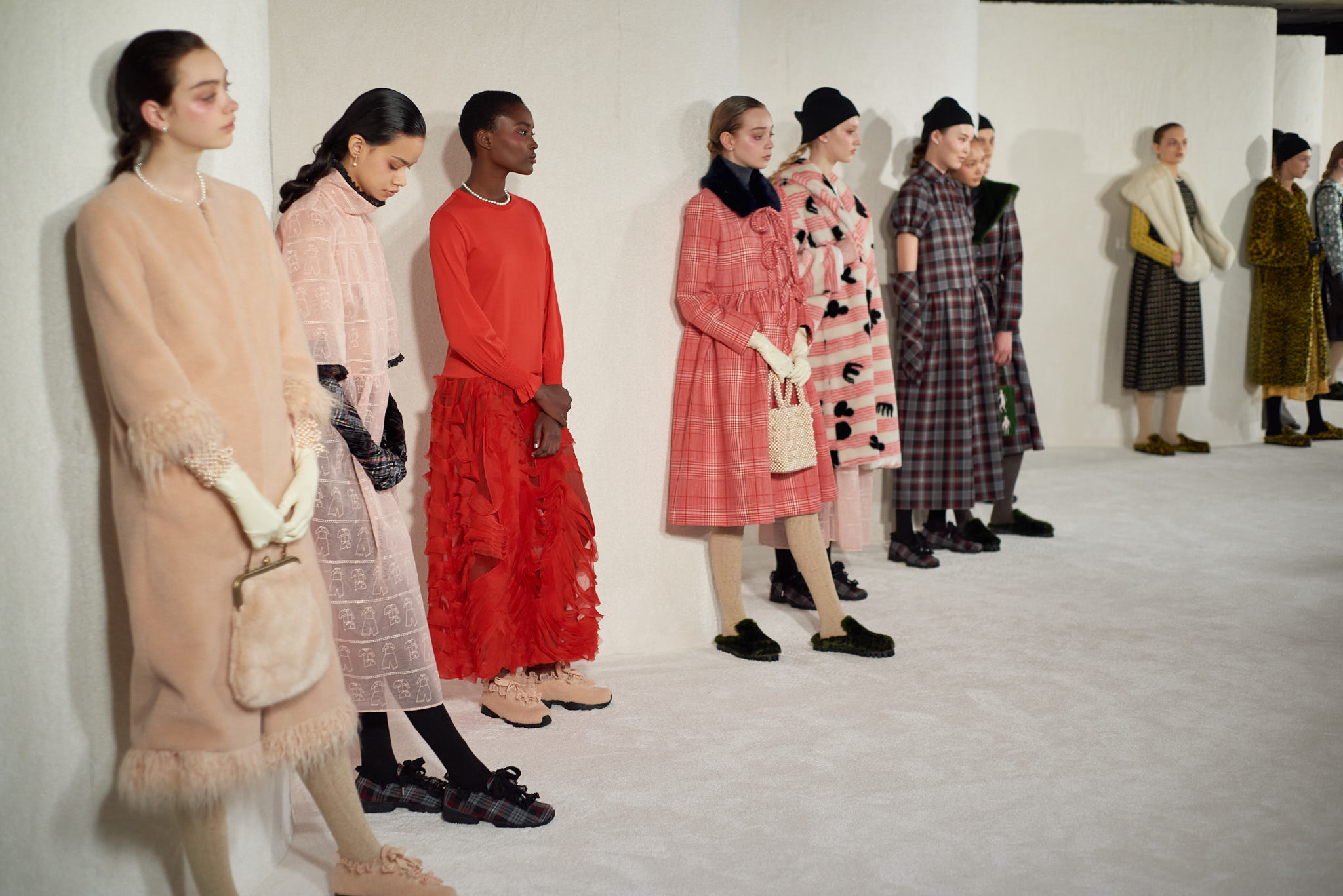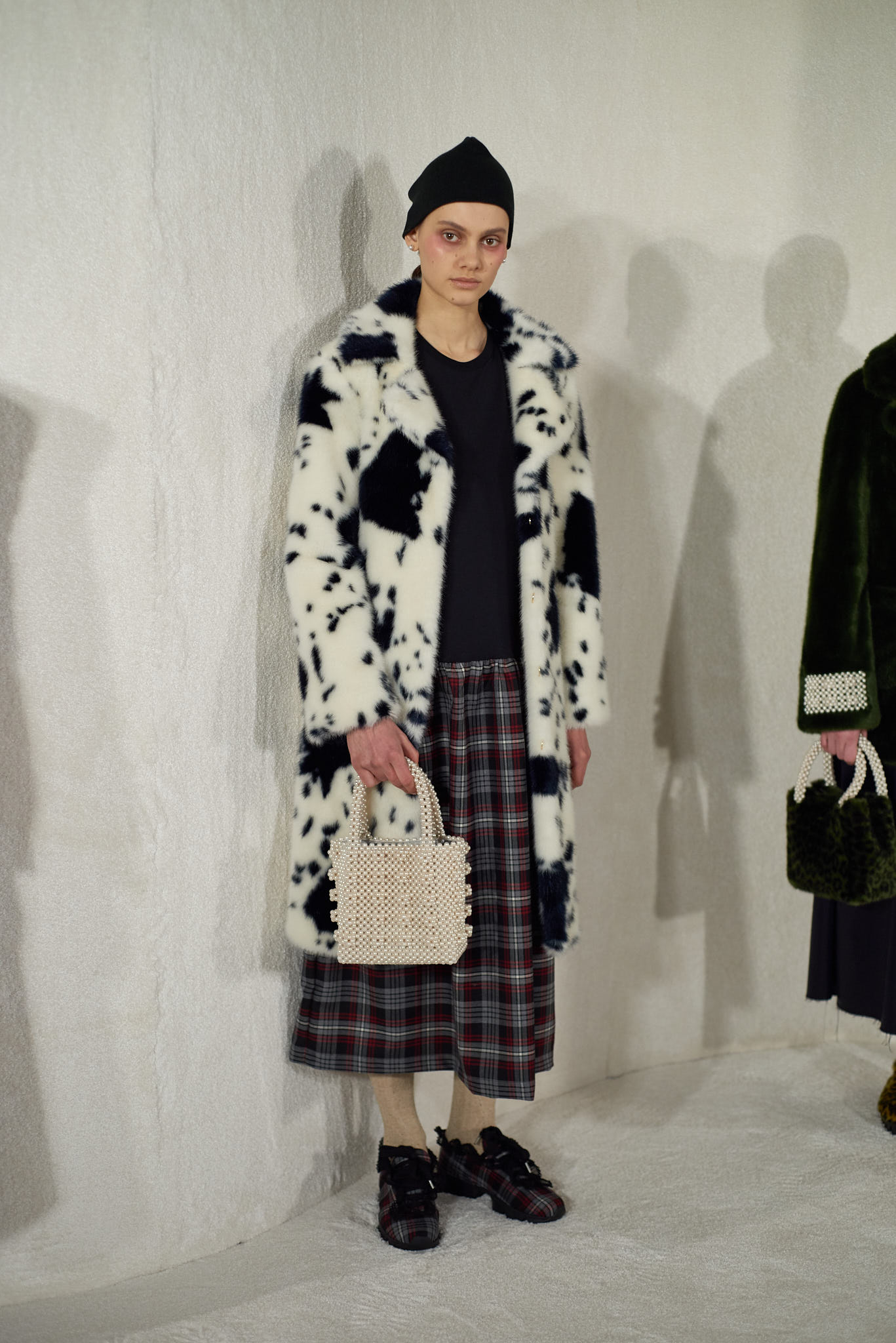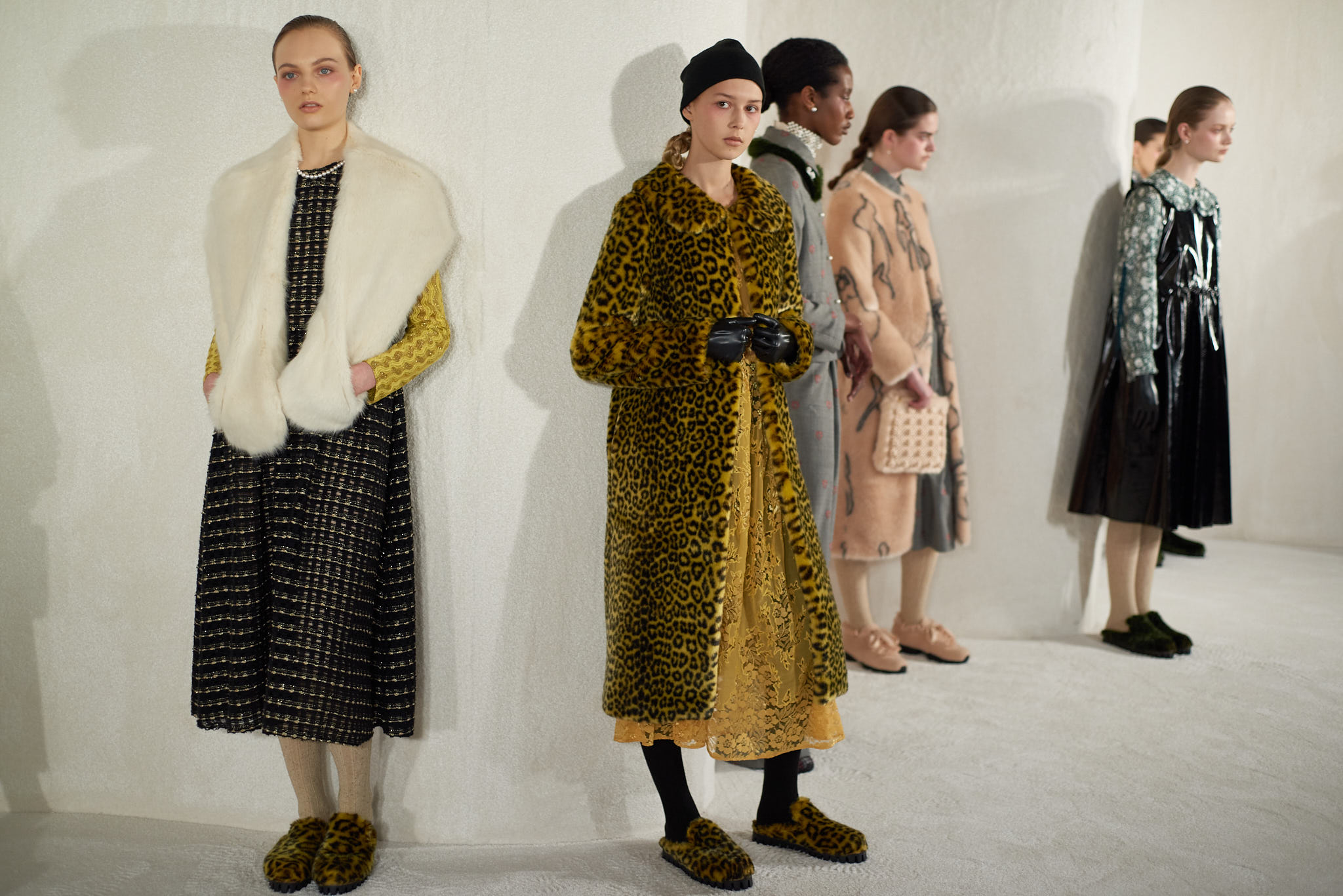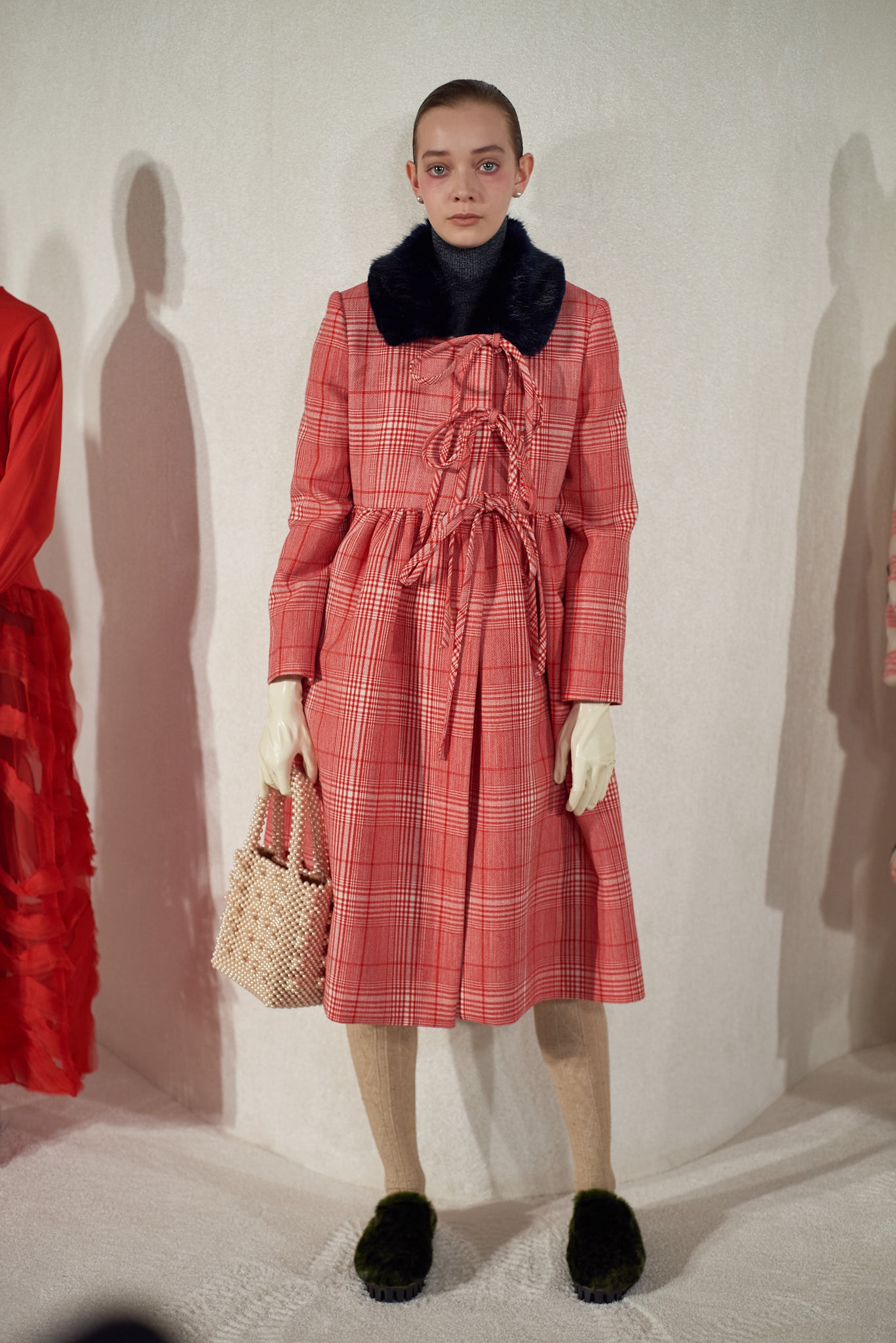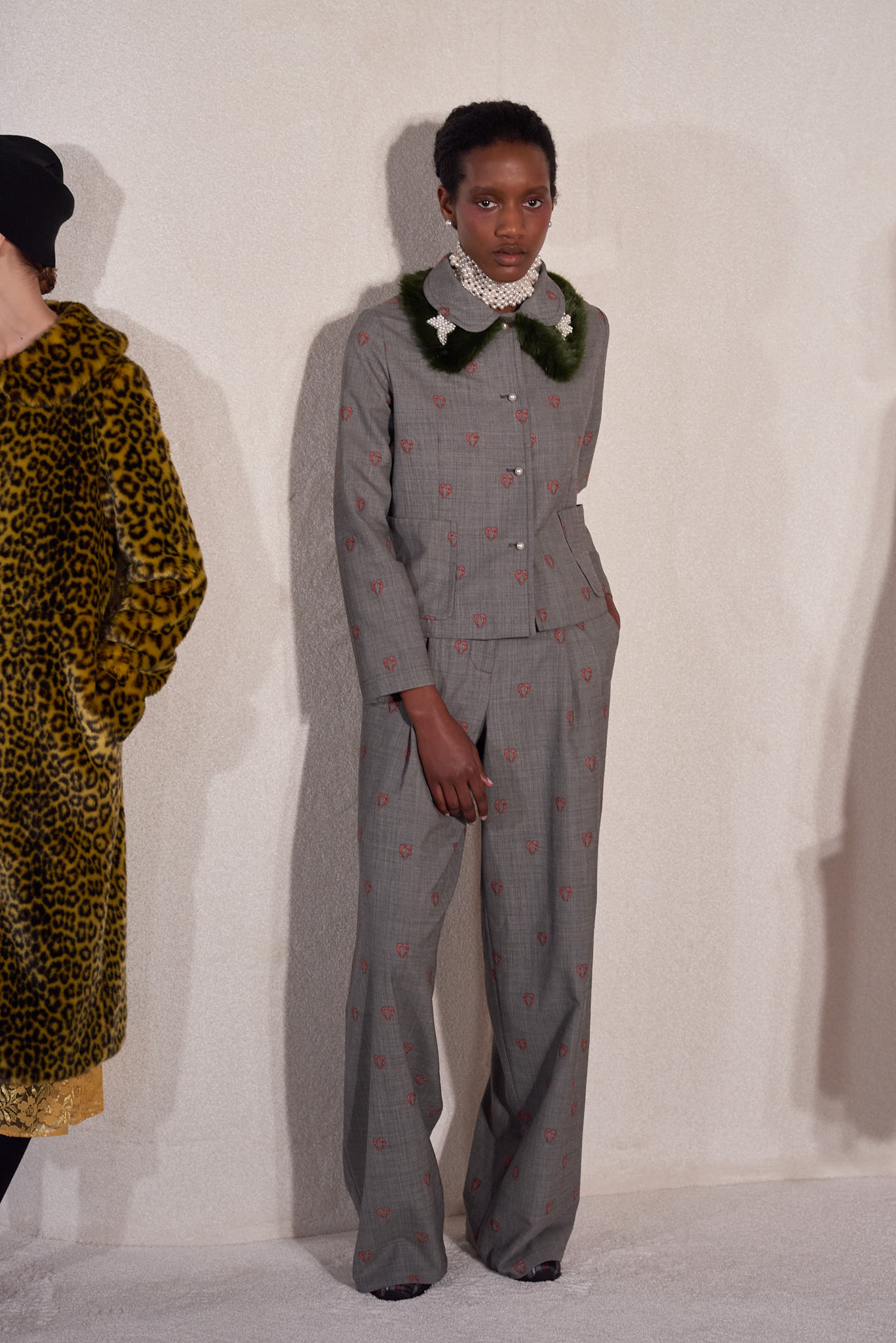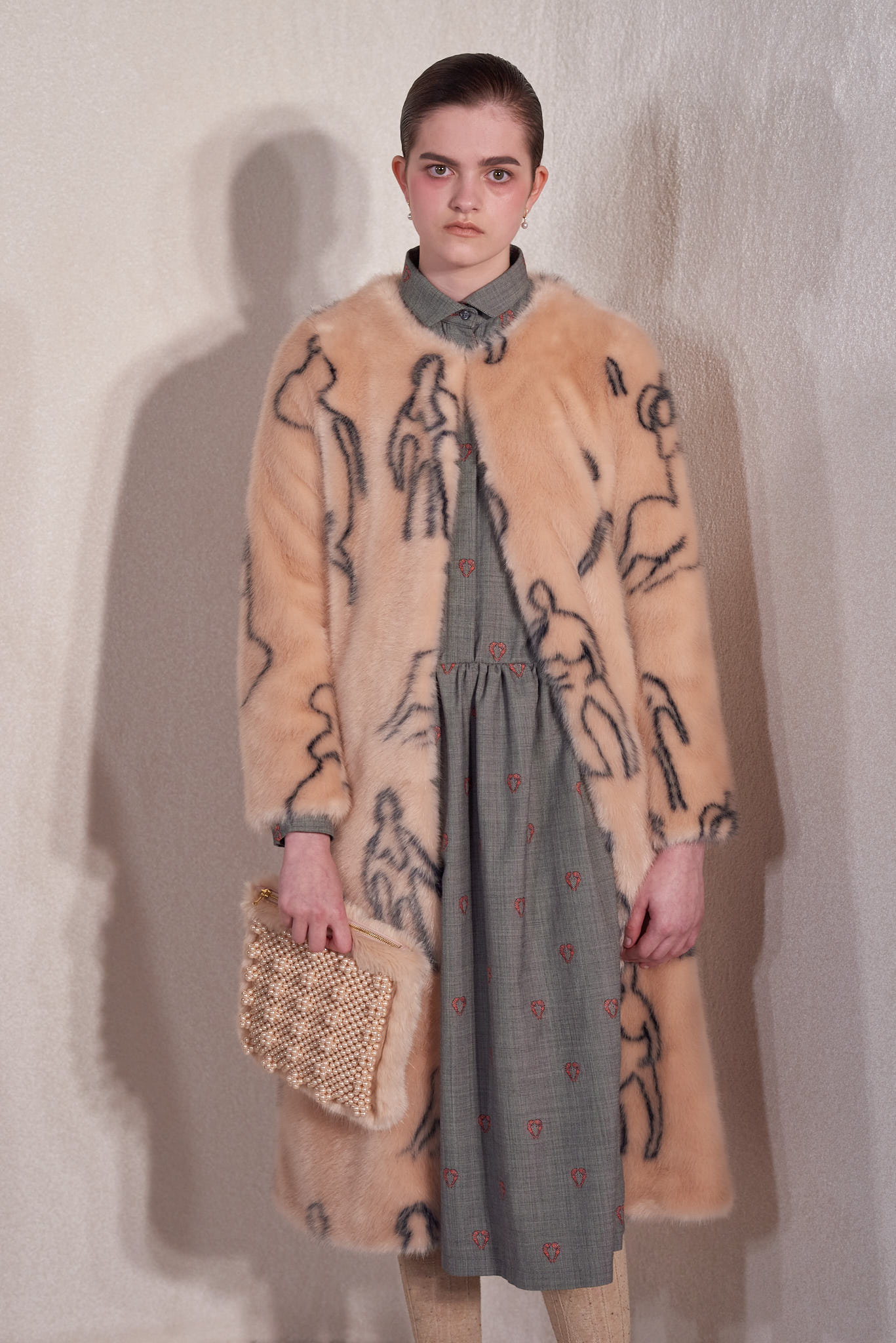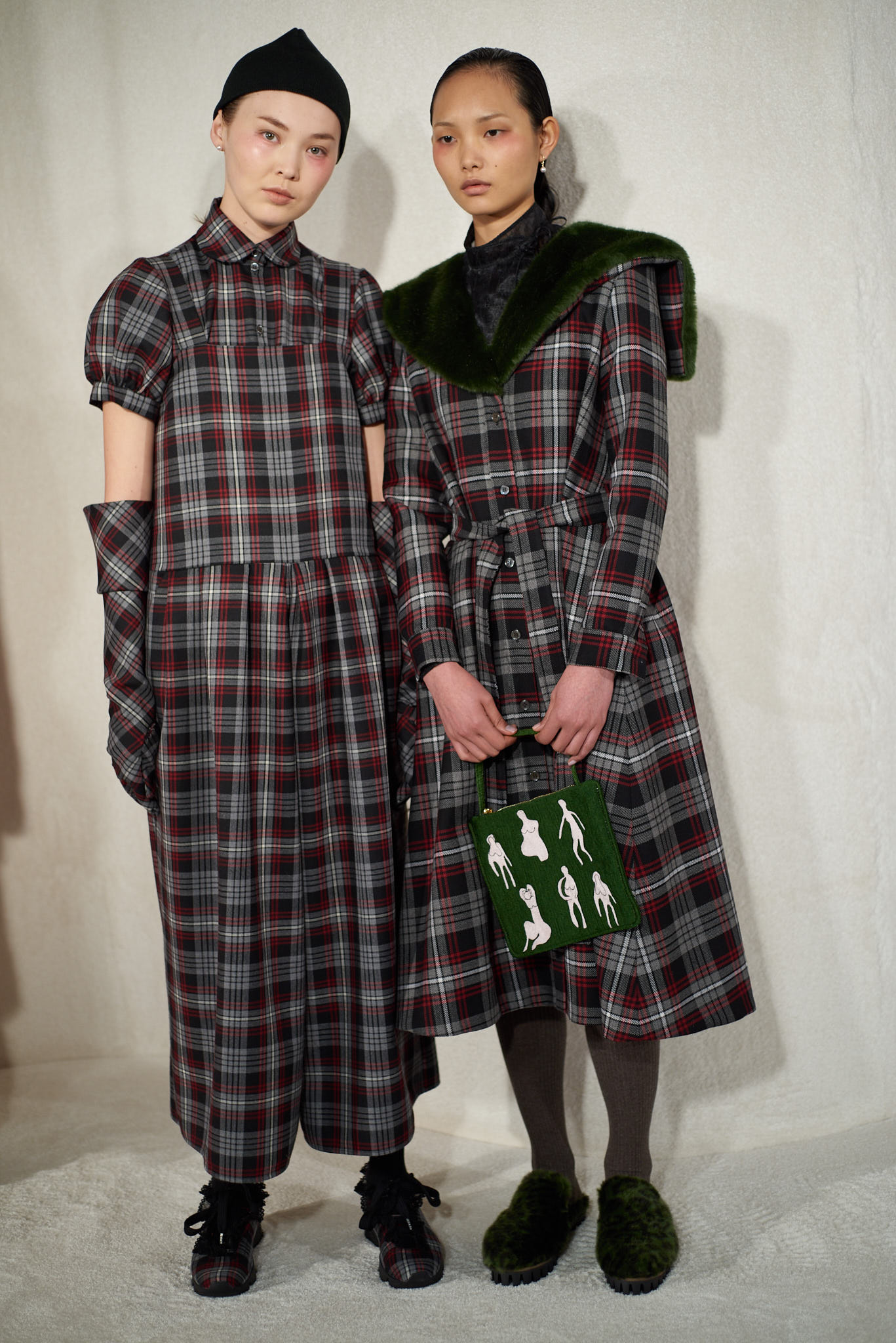 Louise Bourgeois, Scotland, the Royal Portraits of Robert Peake and Rachel Ruysch's floral still life inspired Hannah Weiland to create this seasons's Shrimps collection. Rich greens, sugary pinks, canary yellow and Dutch red fuelled the AW17 collection colour palette. Sitting alongside luxurious fabrics, her signature faux fur in various colours and prints mixed with tartan wools, suiting and PVC allowed for Shrimps to push it's boundaries like never before and explore a Ready to Wear vision not previously shown before. It is clear from the intricate pearl and embrodiered handbags and matching Ganni footwear designed by Weiland that this was a very precious collection, thought through right down to the finer details.
Oversized silhouettes, lady like finishes and signature Shrimp shapes were the back bone of this collection, allowing the colours and textures to speak volumes. Hand drawn prints and badges gave a personal touch to this presentation, with a soft faux fur backdrop Weiland invited you into her world.
A world where I for one, would be happy to stay.
Words by Leah Haines
Images by Andrew Gough