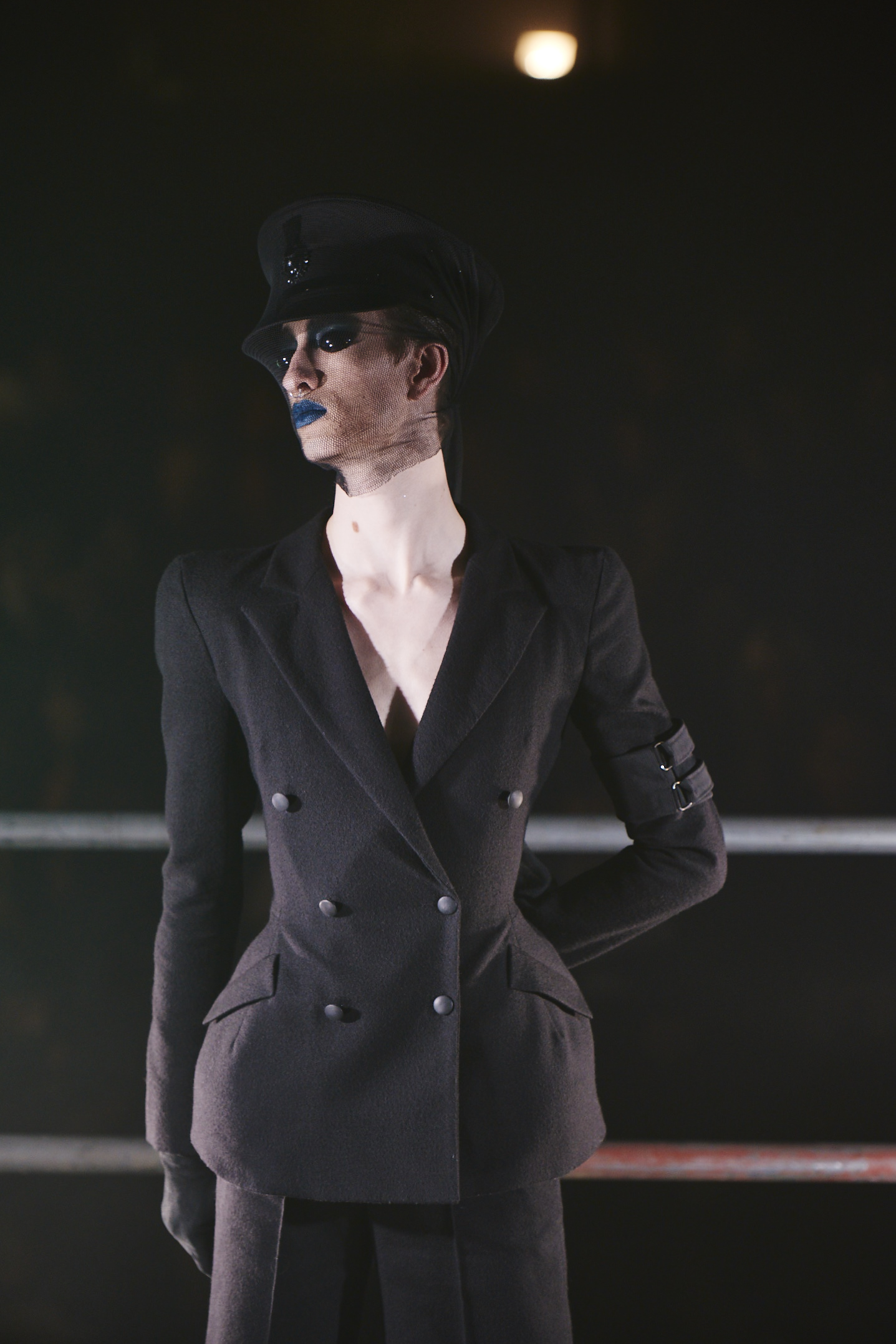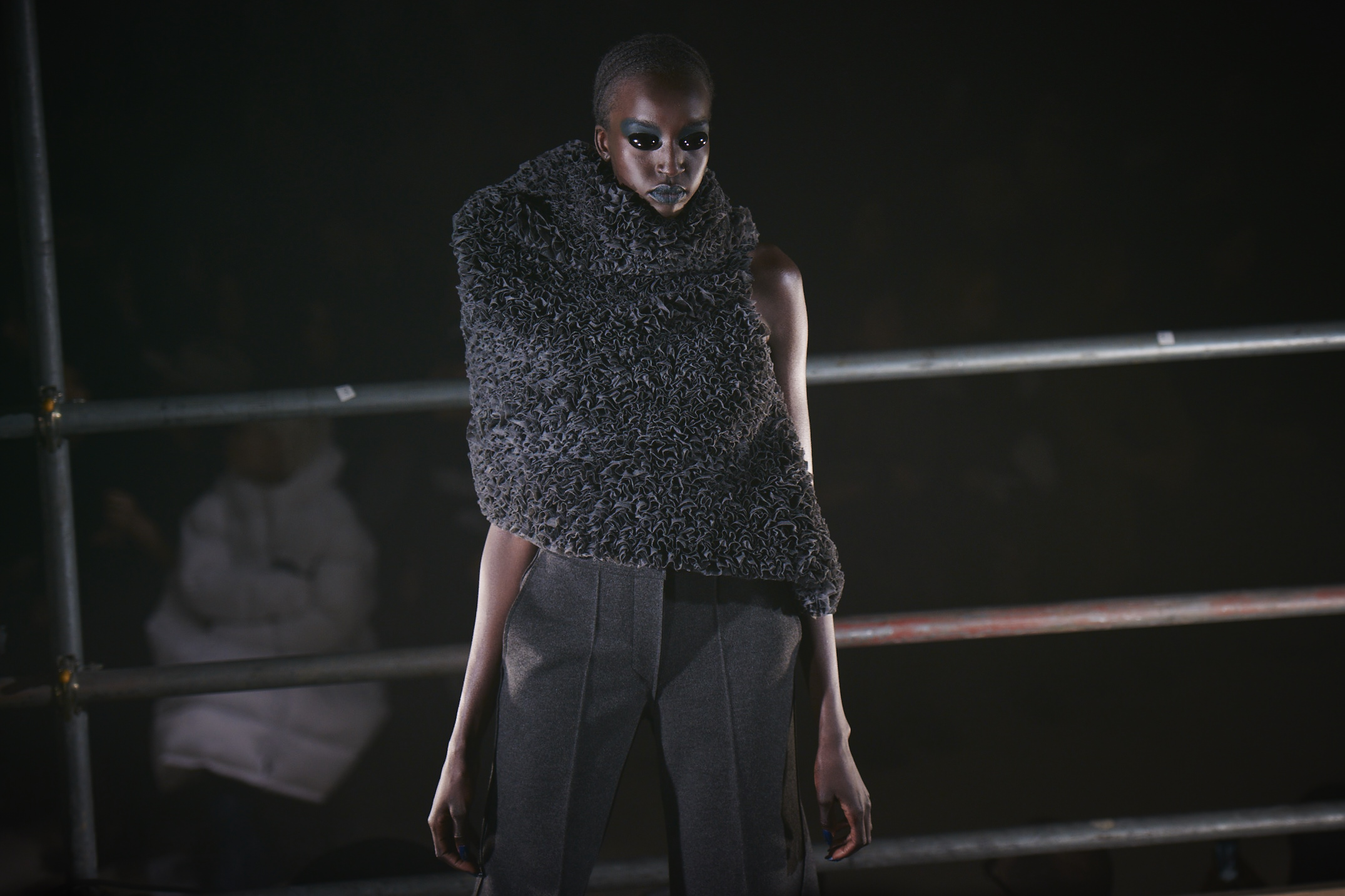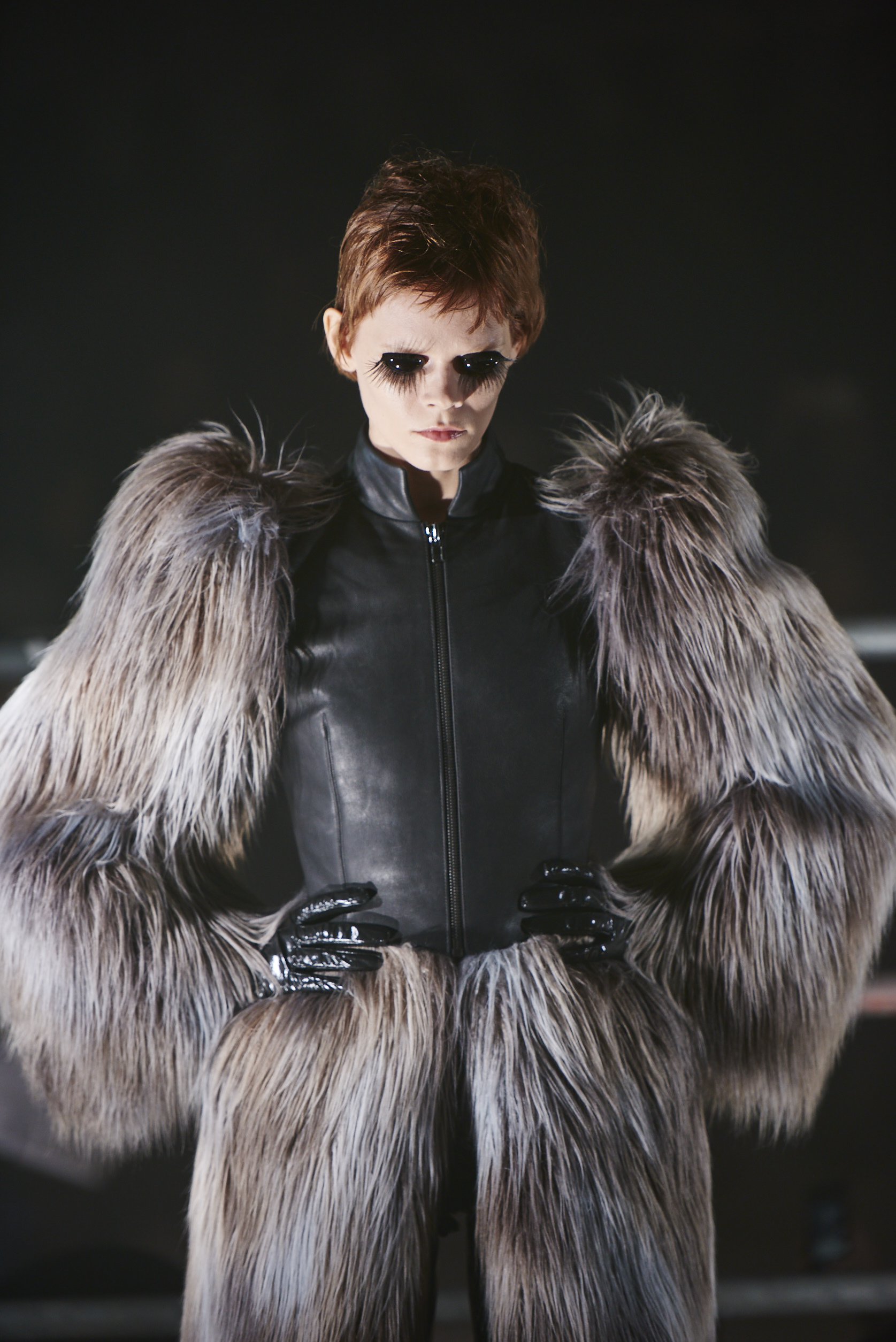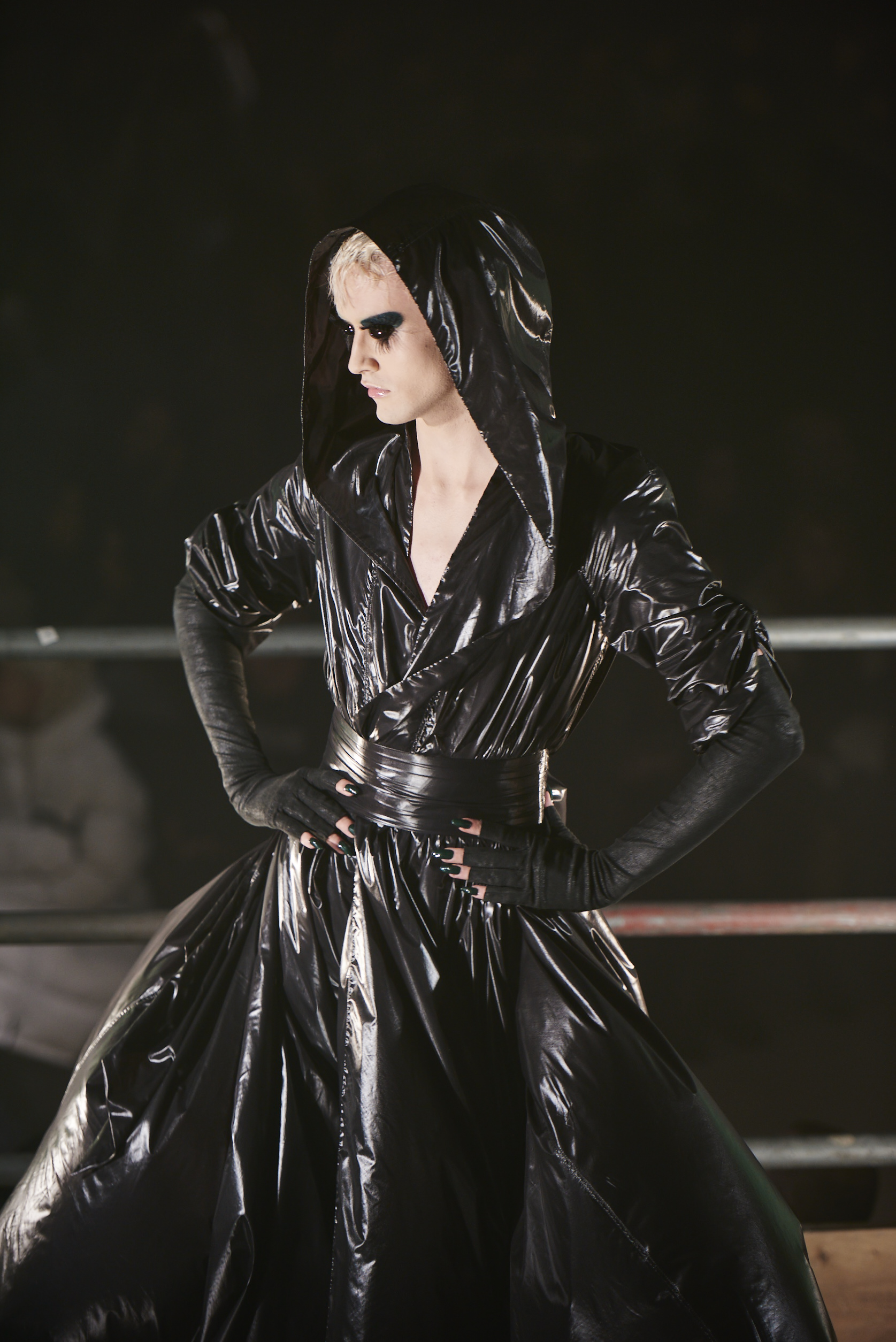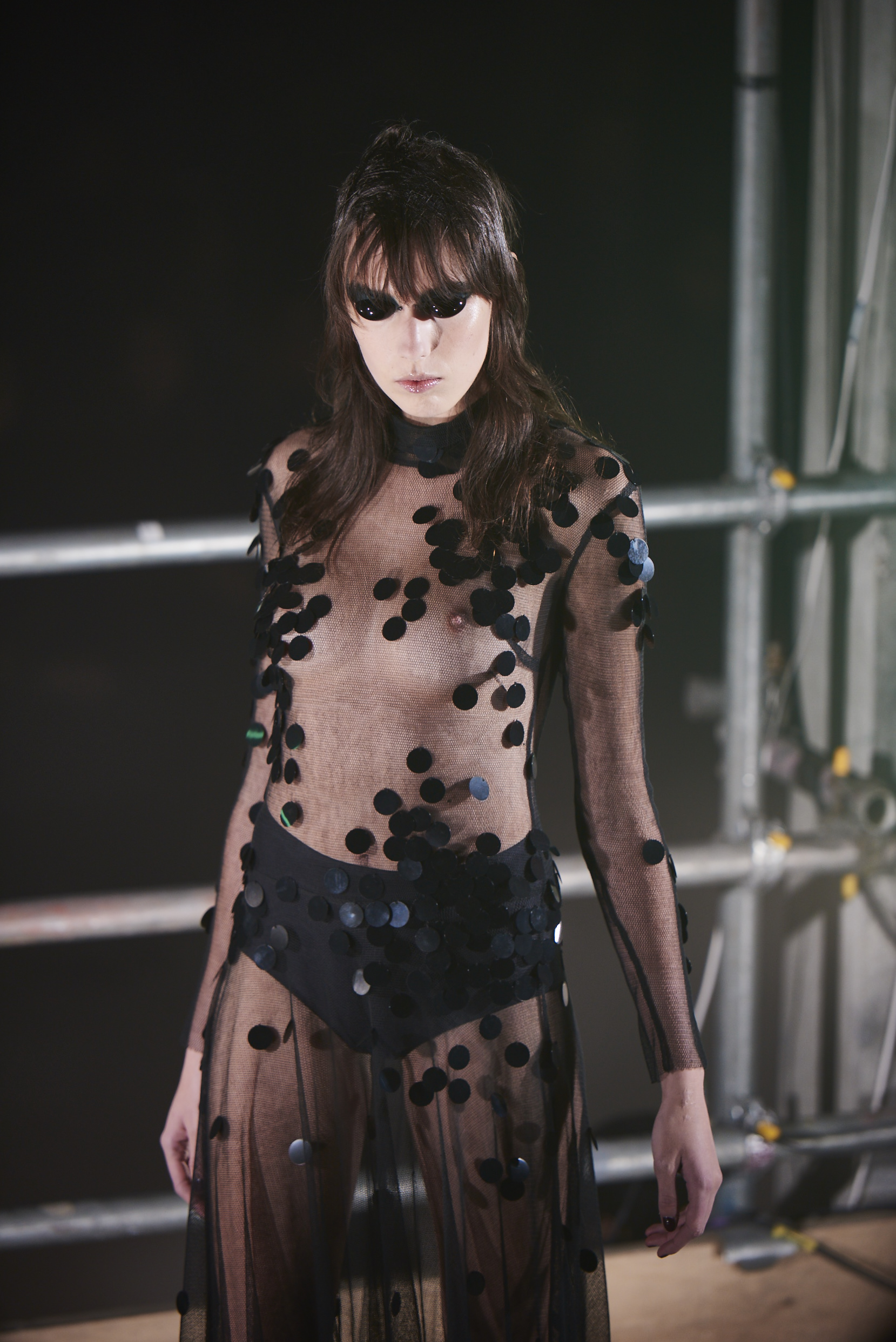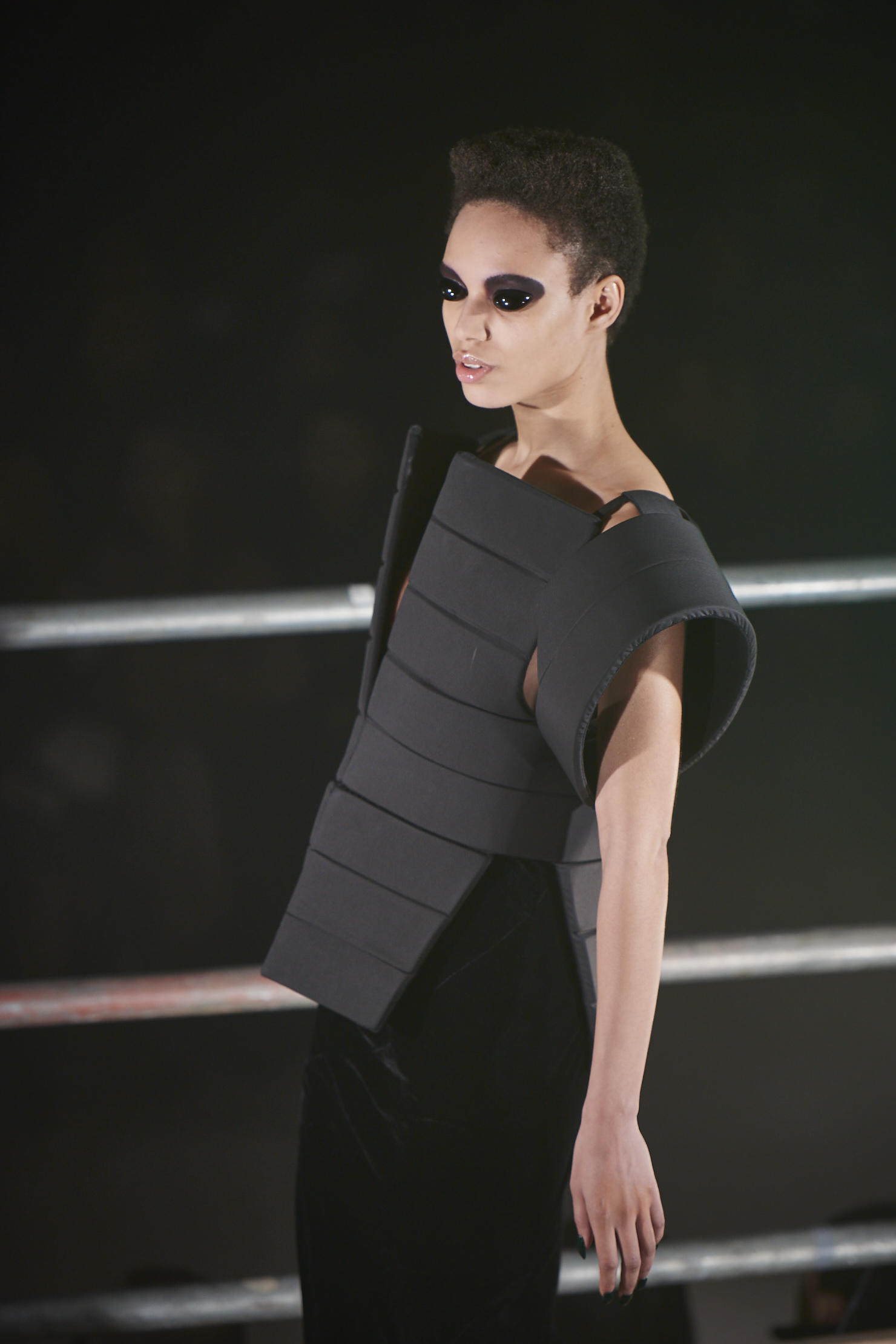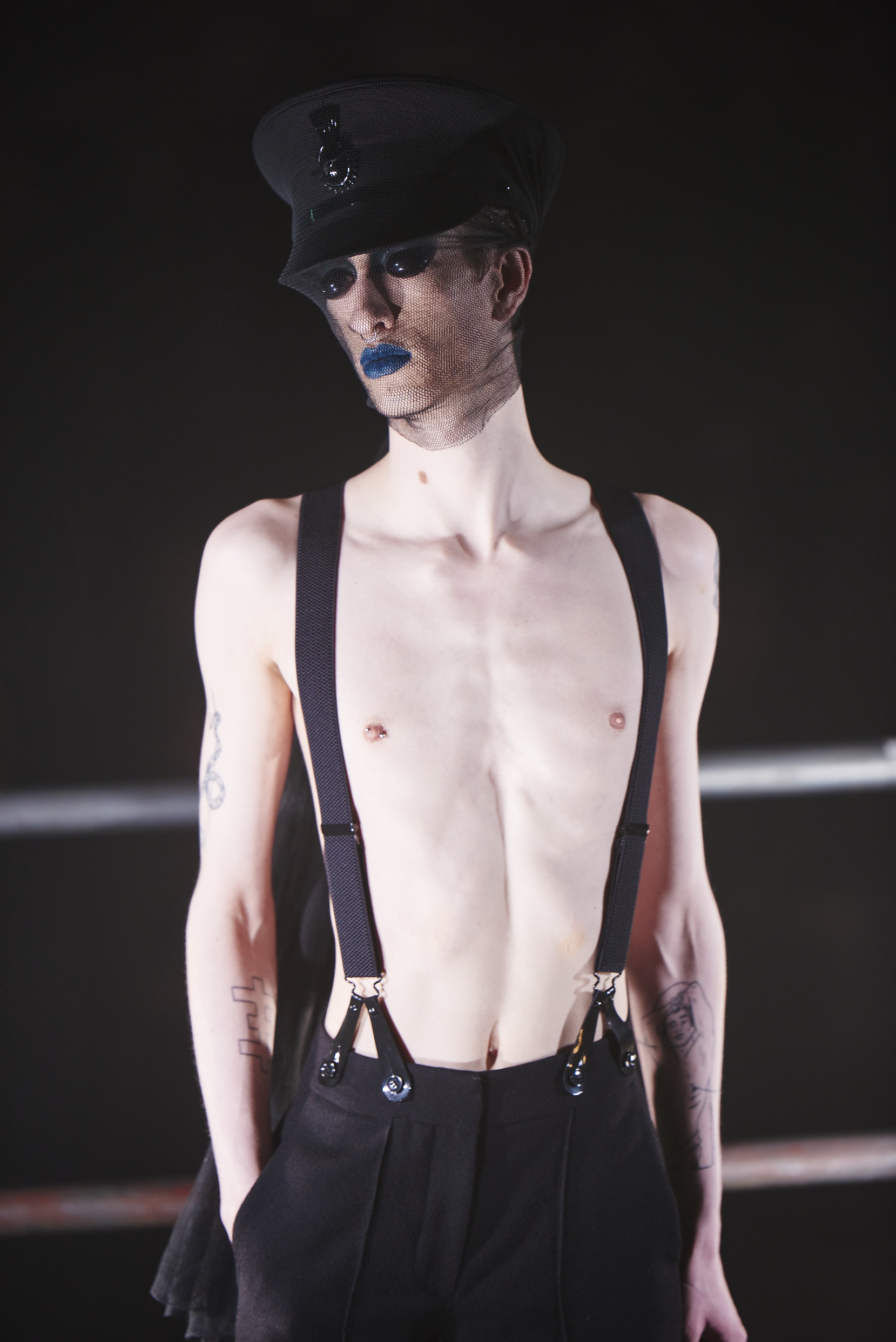 Fashion is often disregarded when it comes to reflecting opinions on current politics. However this season the fashion industry has taken a stand in order to be heard. Gareth Pugh's show was a clear representation of the dark and dramatic turn we are currently experiencing. The designer focused his AW17 collection on reflecting the fears and fantasies of his audience in midst of this ongoing state of disaster. His inspiration came from his travels and the tour he took around the world, visiting places like Moscow, Istanbul and Washington DC.
The colour palette was black, silhouettes were architectural and the fabrics were made to make a statement. Cinematic experience being an aide to Pugh's vision his references were taken from Bob Fosse's Cabaret and Lilliana Cavalli's The Night Porter. Each look alluded strength, sex and ferocity. A flared pant suit,  a fur coat combined with a leather waist and patent gloves, a hooded aline wet look coat and a mesh dress were among the garments included in Pugh's dystopian dream. Bug like eyes were courtesy of the make up – a metaphor for protection against today's society.
The models of the show were personal friends of Pugh, made up of activists, artists and outliers. A quite nice addition we thought. Protesting together in a time where unity is invaluable.
Words by Daniela Suarez
Images by Robert Parfitt