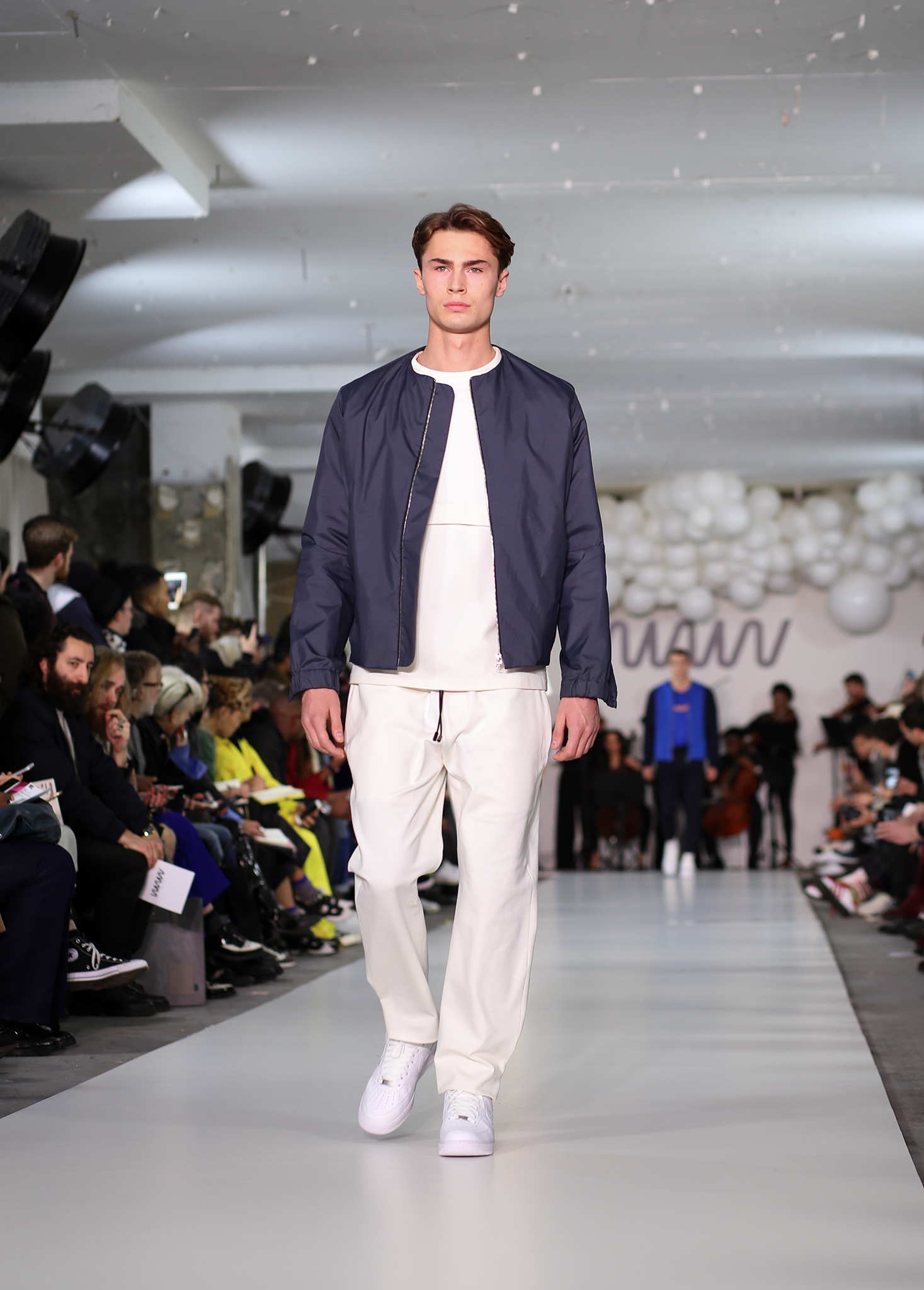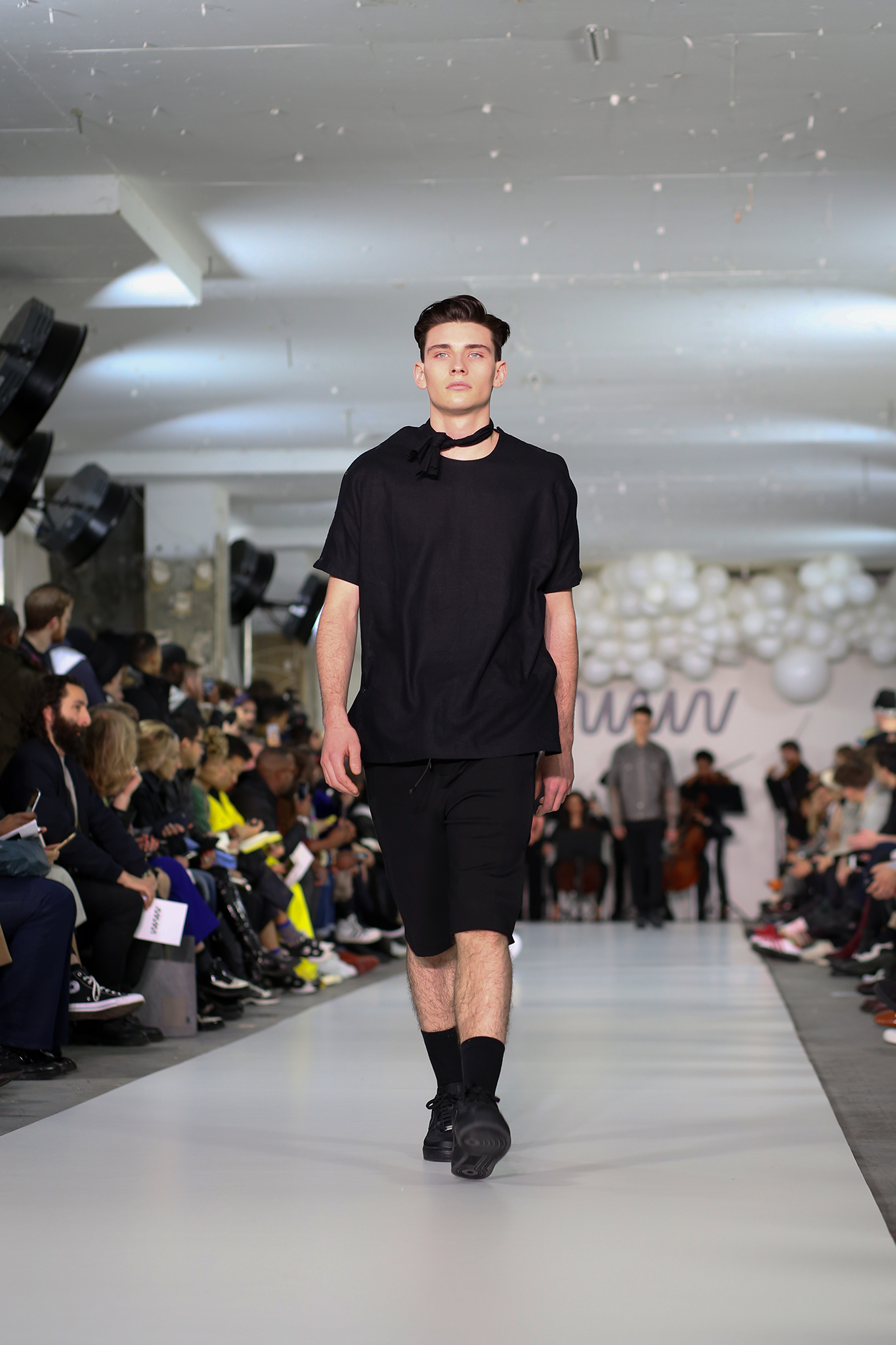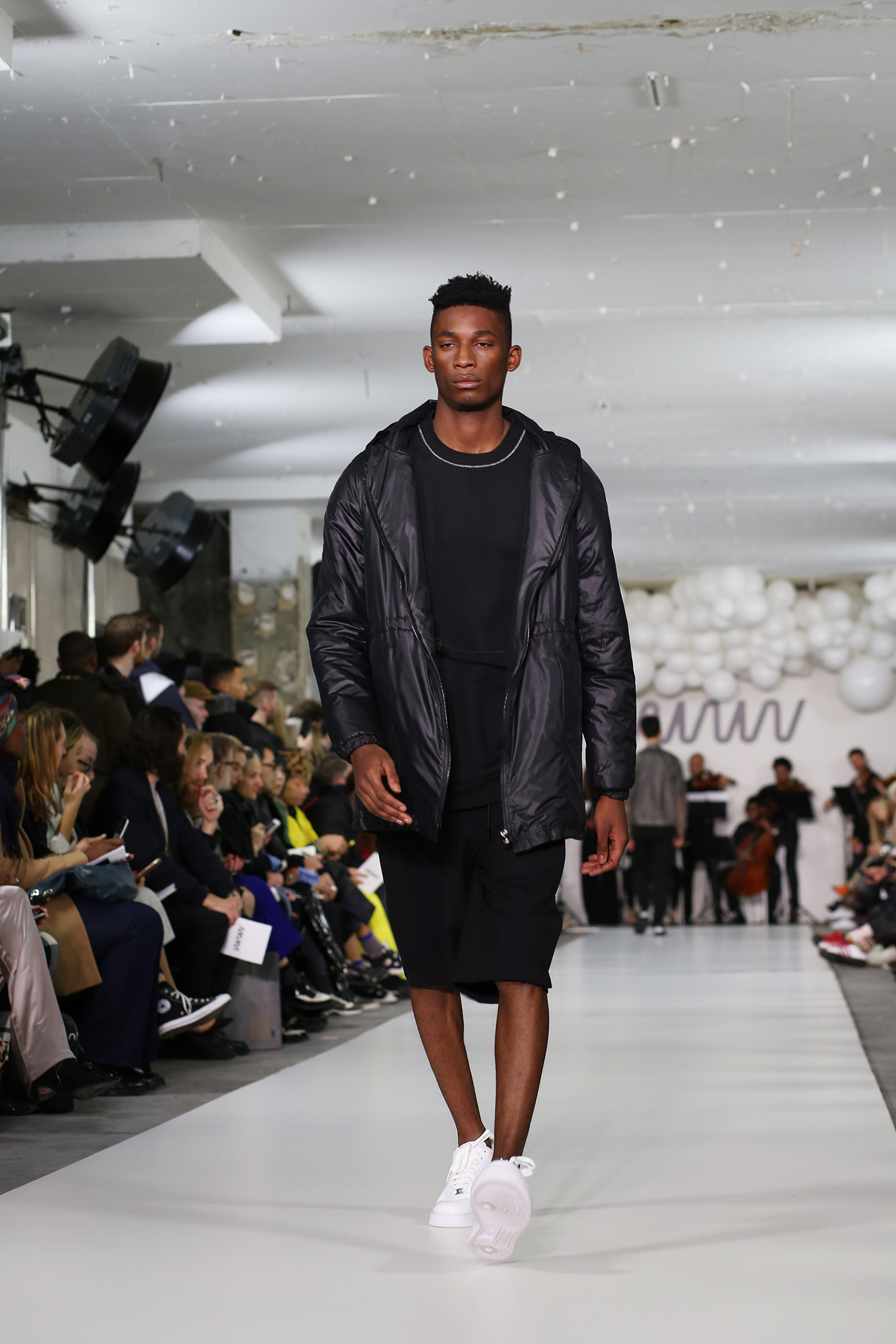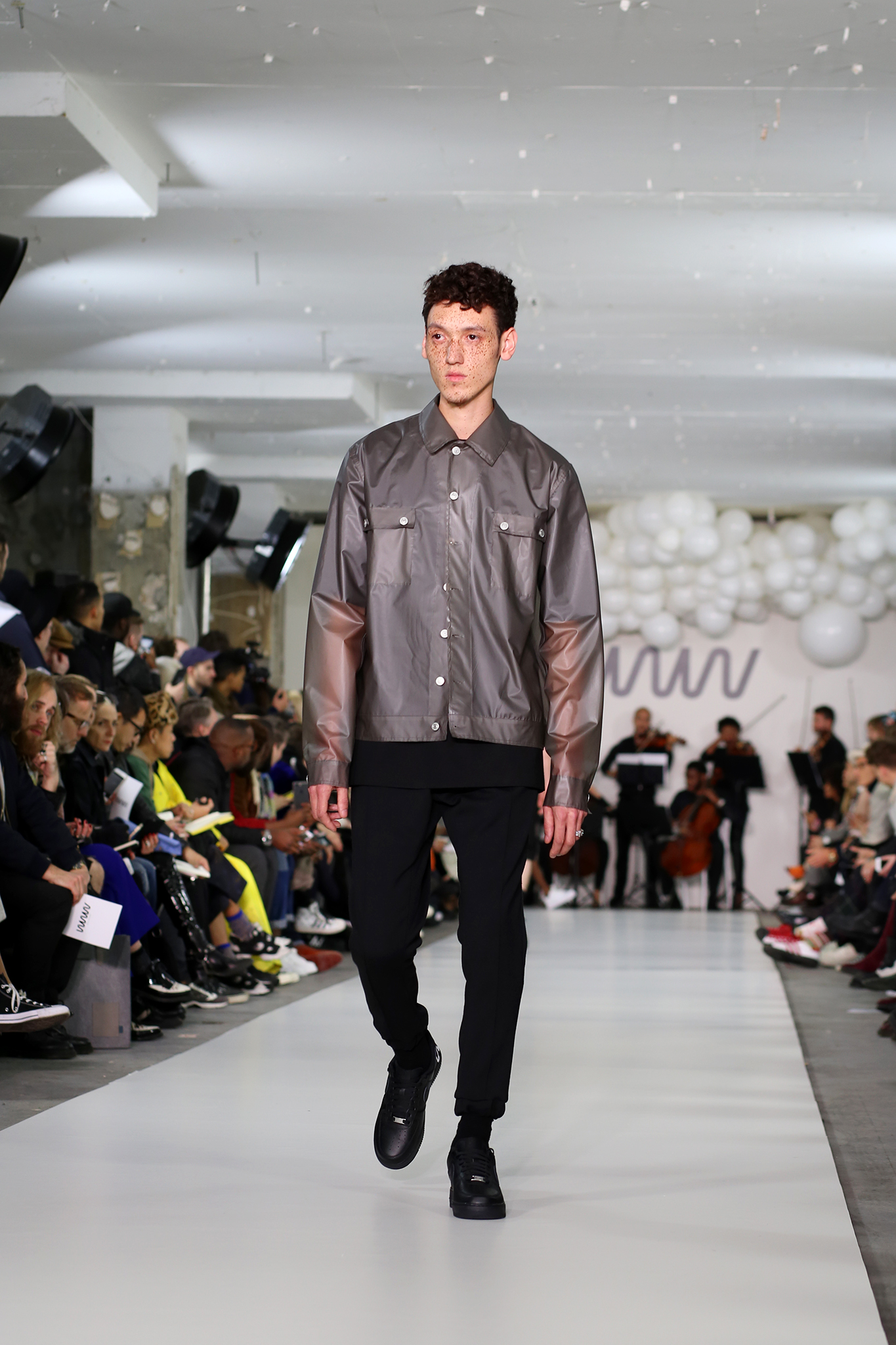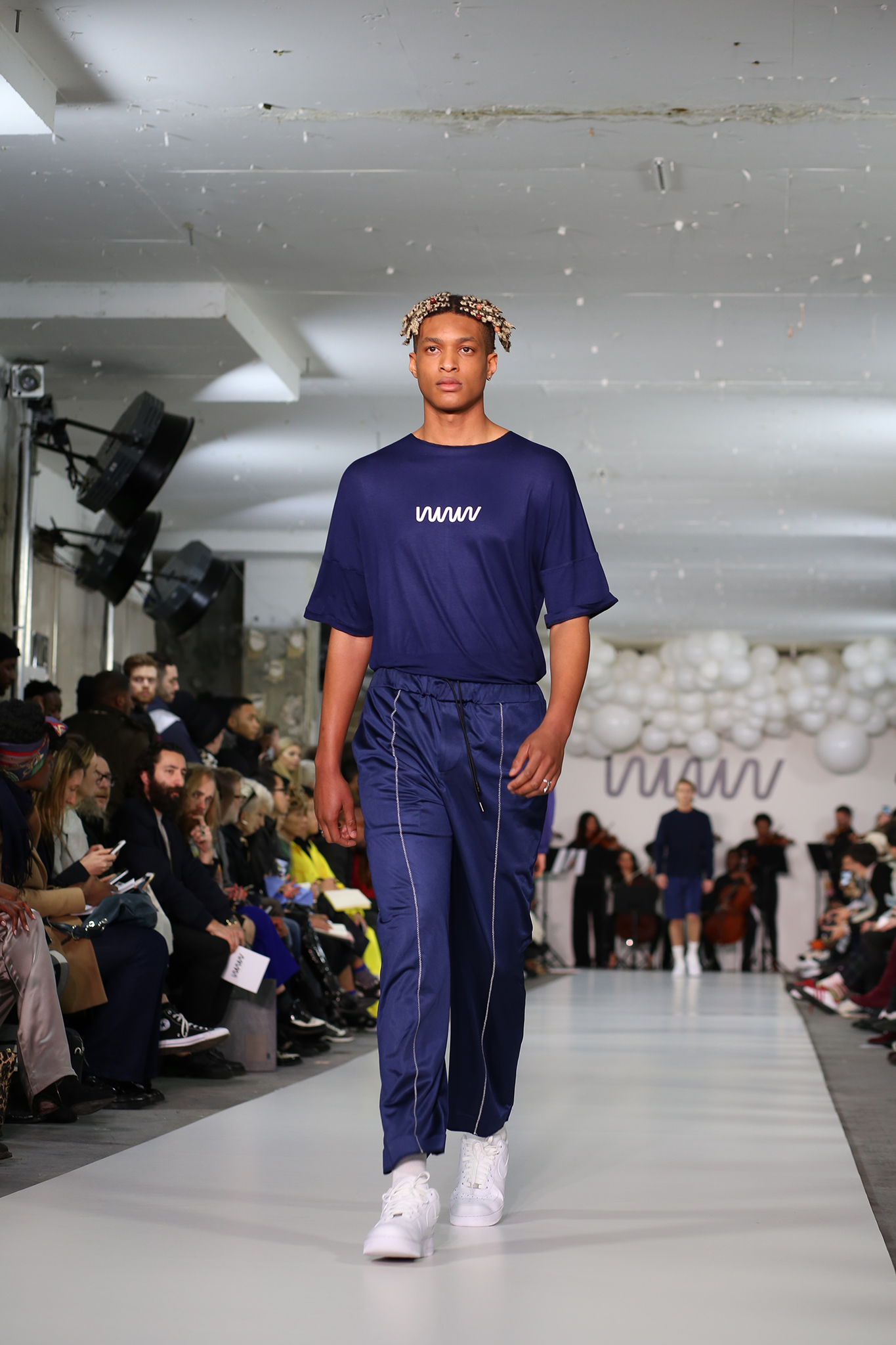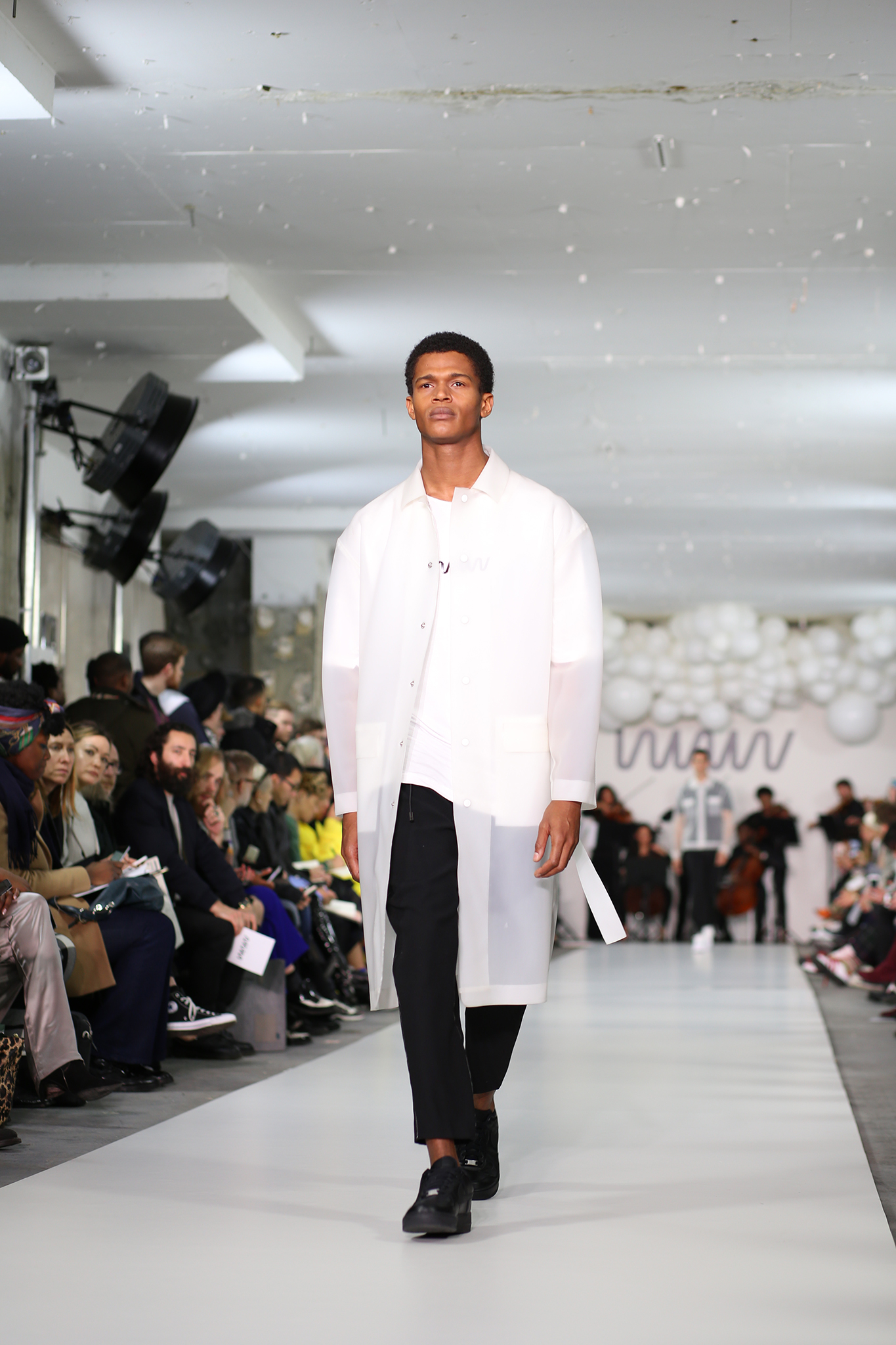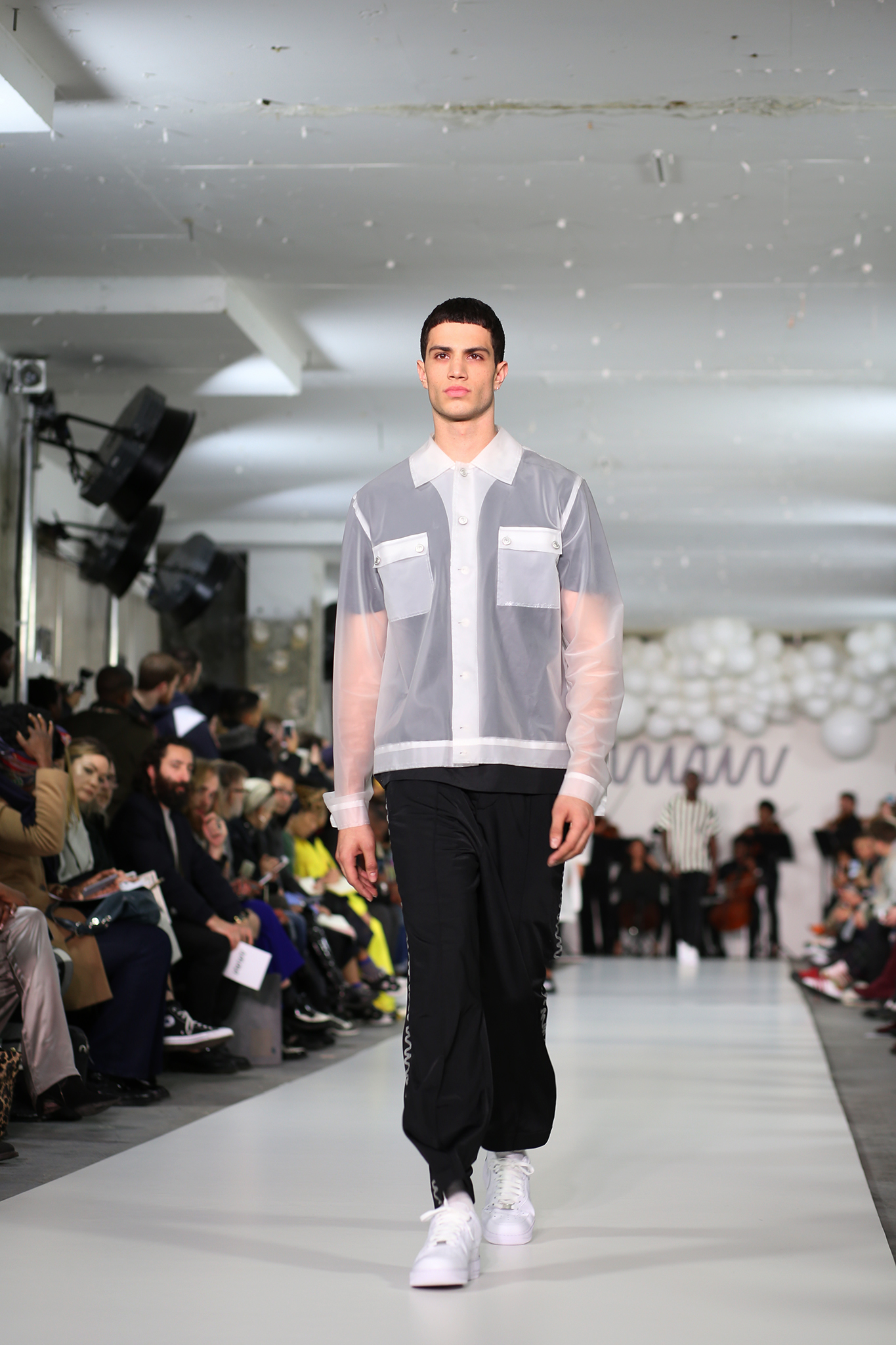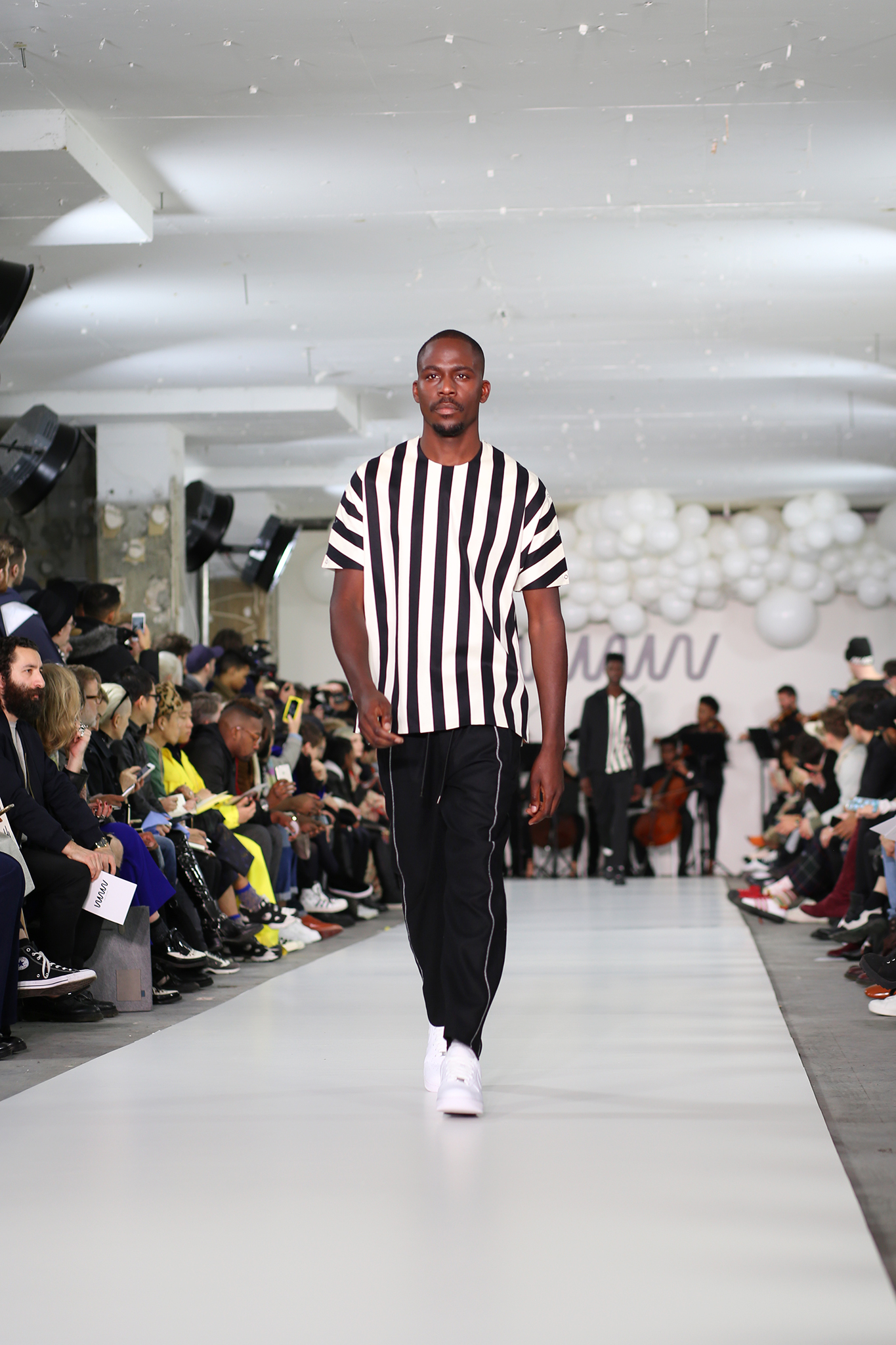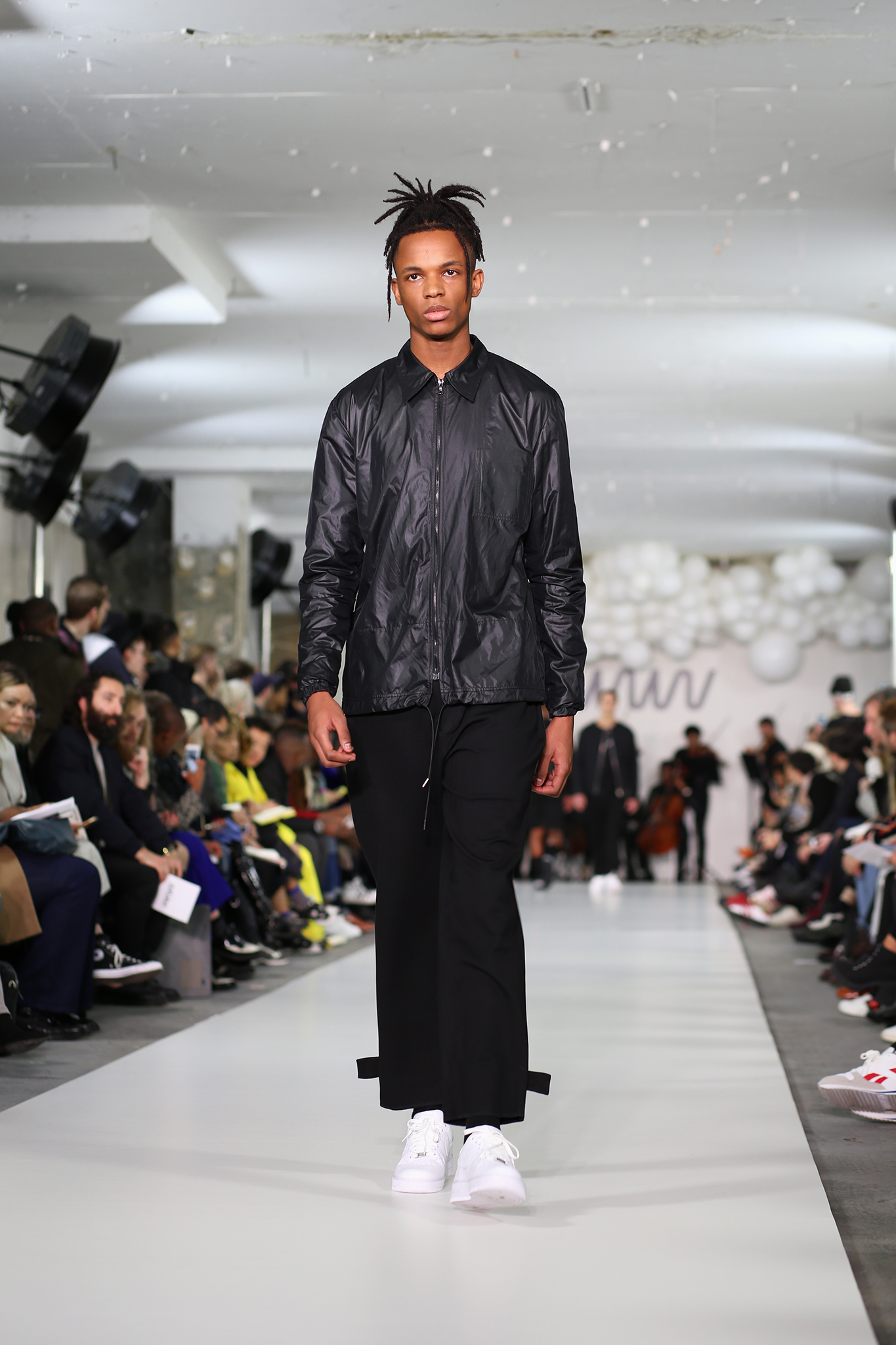 The music was loud and so were the designs.  Tinie Tempah's new line debuted at London Fashion Week Men's. What We Wear spells out the casual yet trendy clothing for men. Simplicity and monochromatic in choice, What We Wear AW17 collection has a neutral colour palette for a typical London man. The controlled tones of navy, black, grey and white allows the line to be sleeked for streetwear. On the other hand the slim and straightforward approach made the designs become suitable for formal wear.
Sheen-like materials for the tracksuit bottoms are attached with long drawstrings accompanied by a boxy plain white tee. The whole vibe of the show had an urban flair and with a seated and standing packed filled audience anticipated what the graphical, rubbery, squiggly, stripped logo and concept was all about.
Poppers peering down the shoulders and torso of t-shirts and allowing the garment to attach the front of one colour to the back of another. It creates a whole new piece of clothing item. The jean jackets and shirts are not the traditional type of denim or cotton, the fabrics have a mesh-like material –  embracing an opaque rubbery plastic – showing off and sporting everything underneath even during rainfall.
A minimal collection with cotton, linen, neoprene and nylon offering and interpreting a unique look for different look – desired silhouettes and garments hang loosely from the body.
Words by Dayna Dibua 
Images by Paolo Steve